The fascinating thing about hanging out with Jenny and her TequilaCon Planning Posse is how much it has altered my life... even though I was only exposed to them for a short period of time. Somehow I've returned home with a completely new vocabulary that made perfect sense in Santa Fe, but which nobody here can understand. I'll start talking to somebody, and they'll just wander off scratching their head all confused.
Just in case it starts seeping into my blog entries, I thought I'd take a minute to define some of the most common new vocabulary which has been permanently embedded in my brain...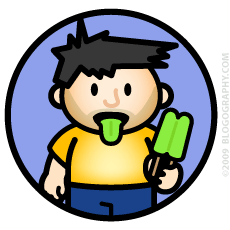 POPSICLE or POPSICLE NASTY.
Meaning: Very, very wrong or messed up. Unethical, perverted, or naughty.
Usage: "Wow, good thing I asked to see ID before I rented that hooker... she was only fourteen years old! - That would have been so popsicle!"
Origin: Jenny's infatuation with Family Guy quotes. In one episode, Herbert the pedophile pervert tries to tempt Chris Griffin to his basement by promising him free popsicles.
&nbsp
SHARK EXTREME or SHARKY.
Meaning: Way beyond normal parameters. Eclipsing the extreme with it's extremeness. Badass.
Usage: "I'm not just rollerblading down Mt. Kilimanjaro... I'm rollerblading down Mt. Kilimanjaro shark extreme because I'm doing it naked! Yeah, I'm sharky that way."
Origin: Playing "Apples to Apples" and having to choose whether Hitler or Sharks better define "extreme." Jenny has the full story here.
&nbsp
OHH NAHOOOOOO! ("oh no") or AHY KNAHOOOOOO! ("I know")
Meaning: Disbelief followed by emphatic agreement.
Usage: "OHH NAHOOOOOO! TequilaCon 10 is going to be in Wasilla, Alaska!" — "AHY KNAHOOOOOO!"
Origin: That would be Jenny's addiction to Family Guy again... this time it's quoted from Bruce.
&nbsp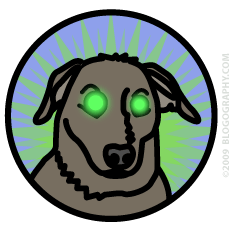 ZOMBIE DOG.
Meaning: Something terrifyingly evil. Beyond scary.
Usage: "Holy crap! Dick Cheney just shot somebody in the face and then laughed while he took away their health care! Now that's Zombie Dog cold!"
Origin: Driving back from Taos, Jenny made the mistake of slowing down when she saw some dogs near the road. This sign of weakness was all they needed to attack, but not before psyching us out by staring at us with their cold, dead eyes.
&nbsp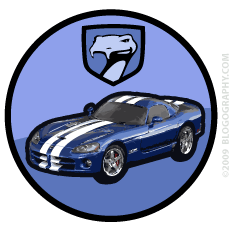 VIPER.
Meaning: Unbelievably cool. Mind-blowingly awesome.
Usage: "Dave's blog is so viper! I can't believe he doesn't charge us to read it."
Origin: Jenny's conversation with her seat-mate on the flight to Albuquerque. She's got the whole story here.
&nbsp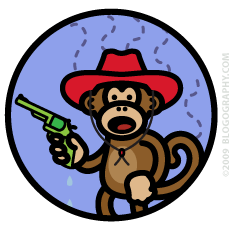 USED COWBOY.
Meaning: Stinky. Smelling bad.
Usage: "I was going to have the broccoli casserole, but it was all used cowboy so I got the cheese sandwich instead."
Origin: Do you know what happens when you pack four pairs of used cowboy boots into Jenny's sealed van in 90-degree heat? You get a very smelly van that reeks of used cowboy.
&nbsp
And now I think I'll try to get some sleep because I am shark extreme tired.