Posted on April 27th, 2021

I finally stopped writing about The Falcon and The Winter Soldier, because everything I wanted to say was based on what I know from reading the comic book source material that was unfolding on screen. No, it's not a perfect translation... I wouldn't want it to be... but there's a lot here that's coming directly from character arcs in the comics, so my speculation was nothing but spoilers.
But the final episode aired Friday, so we good? Can we talk about The Falcon and The Winter Soldier now?
If you don't want to read my spoiler-packed recap and thoughts, you definitely don't want to click through to the extended entry. And, needless to say, The Falcon and The Winter Soldier and Marvel comic book spoilers abound...
→ Click here to continue reading this entry...
Posted on April 9th, 2021

Last night I stayed up until midnight to watch the latest episode of The Falcon and The Winter Soldier but ended up going to bed instead. The middle part of a story is usually the lull in the storm before the build-up to the finale, and I figured I'd be better off catching up on my sleep.
This morning I woke up early to watch it and was not shocked by anything in the episode. I was happy with the way that it filled in the blanks as to the philosophical differences between Sam Wilson and John Walker. And I want to reiterate again that Wyatt Russell is absolutely killing it as the "new" Captain America. People have been unloading a lot of hate towards the actor and I just don't get it. As I've said all along, the character of John Walker has a specific purpose in the story. And watching Russell build out that purpose is thrilling to watch. He knows exactly where New Cap needs to go and is taking him there perfectly...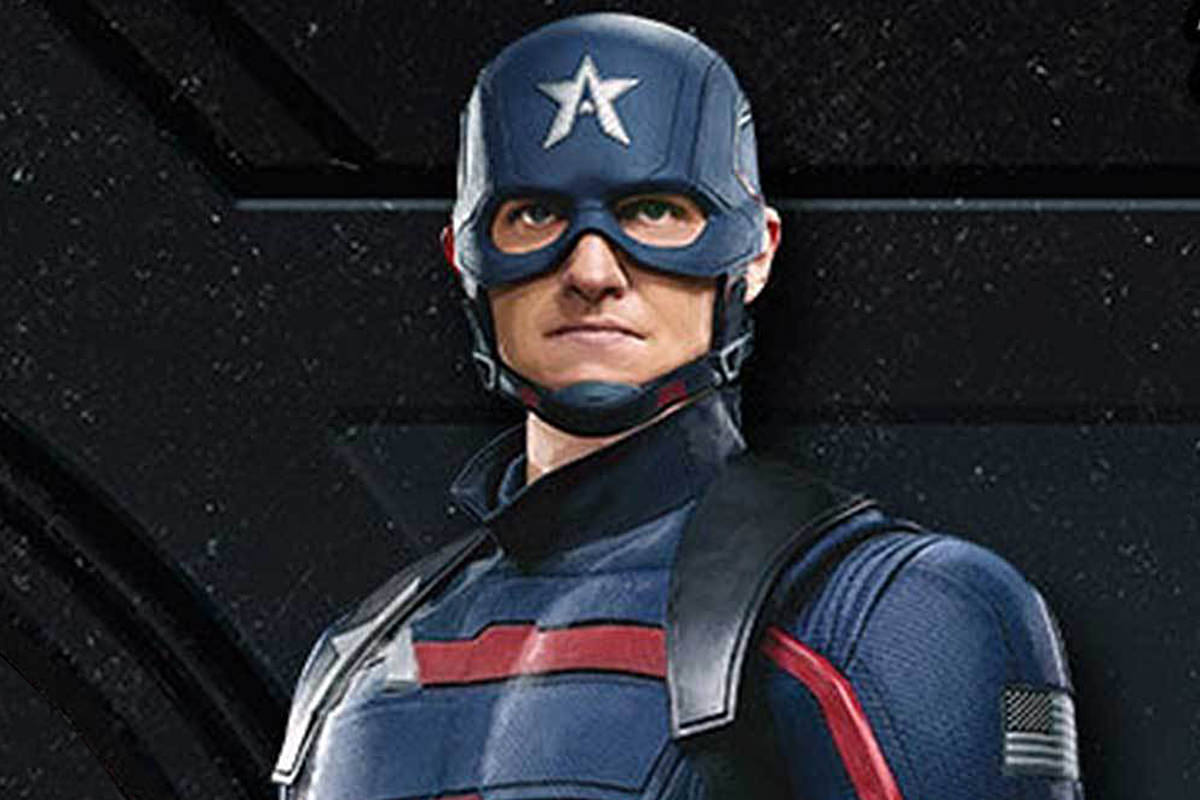 I sure hope that fanboys start to understand this so they stop sending death threats(!) to Wyatt Russell. I mean... holy shit. The guy is a very good actor just doing his damn job.
It's been interesting to see Marvel Studios actually treating the show like they billed the show: as a six-hour movie. Now instead of 30 minutes of build-up and world-building followed by 30 minutes of development followed by a 30 minute race to the finale, we get more time to better flesh-out the story and characters while still having all the action beats of a big-budget film. All the subtleties that make The Falcon and The Winter Soldier such a good television show are the first things that would be cut when making it into a theatrical motion picture.
tl;dr... I like what's happing with this series because it's different. It's not just "made for television movies of the same old things.
But enough about super-hero television.
Back in The Real World, Prince Phillip has died at 99 and DMX has died at 50.
Prince Phillip, husband to the longest ruling monarch to ever exist, was a dutiful public servant who was also highly problematic. His history of saying abusive, misogynistic, racist, and bigoted crap is legendary. But of course the tabloids are already blaming Meghan Markle. Never mind that he was 99 years old and in declining health, it was an interview with Oprah that did him in. I swear... people will find a way to blame Black women for anything, no matter how absurd, because that's the default of a society built on systemic racism and misogyny.
DMX, a celebrated rapper and actor, was a hugely successful and talented musician that was also highly problematic. Some of his music was shockingly homophobic... often violently so. And then there were his lyrics promoting misogyny and rape which were roundly (and rightly) condemned. And yet... some of his tracks were brilliantly honest and raw, changing the course of music history in their wake. I practically wore out my CD for his debut album It's Dark and Hell is Hot when it was unleashed upon the world in 1998. It was a great album to listen to when you were mad at the world and wanted to vicariously unleash through DMX's rage. And I was a mad at the world quite a lot back in those heady pre-politically-correct days. In more recent times, I've been reading story after story of what an incredible human being he was. Stories of kindness towards total strangers. Stories of him just being a decent person to all he met. It's as if the PERSON he strived to be was the best of humanity... while the PERSONA he portrayed in some of his music was the worst of humanity. It makes him difficult to figure out, but also makes me happy to know that he was a genuinely decent guy beneath it all.
And now I'm headed for a nap in the hopes that the raging headache I've been battling all day will give me a break. It's tough to blog when it feels as though your eyeballs are being pushed out of your skull.
Posted on March 28th, 2021

Feeling a little less than heroic today? Then I've got you covered... because a Very Special All-Comic-Book Edition Bullet Sunday starts... now...

• Comic-Con? Welp. Comic-Con International just announced that the new date for Comic-Con San Diego is... Thanksgiving Weekend?!? It seems weird to think that a day reserved for giving thanks with your family would be commandeered after a year of pandemic that's kept families apart, but okay. Maybe that's the point though? They new attendance would be down over a holiday, which is what they need to keep crowds low just as everybody is getting vaccinated? I dunno. Still seems a weird... and borderline heartless... thing to do. "Sorry, grandma, we've got Comic-Con that weekend! Hope you can make it until next year!"

• Invincible. Amazon Prime Streaming has just released the first three episodes of their occasionally-violent-and-gory adaptation of the Invincible comic book...
I was pleasantly surprised that they didn't drag everything out so they could have one of the most shocking twists in comic book history saved for the second season. Nope. They've got it right up front.

• The Suicide Squad. It's interesting to see how Zack Snyder was given millions upon millions of dollars to release his "director's cut" of Justice League, but the same courtesy is not being extended to David Ayer for his Suicide Squad film, which was apprently taken far away from his intended story by the studio. Truth to tell, I would rather Ayer have been given the cash, because the stuff he originally shot sounds far more interesting. I mean, sure, his version of the Joker was shit, but a lot of other things were pretty well done. The reason he's probably not being given the opportunity is that DC doesn't want to overshadow the upcoming The Suicide Squad movie by James Gunn (of Guardians of the Galaxy fame). An R-rated trailer, of which, was just released...
Promising! SO many characters from the comics! The whole idea behind the Squad is that members die because the missions they take on are so dangerous. Apparently James Gunn is taking this to heart, because his entire motto for the film is "Don't Get Attached." How can you say no to that?

• New Cap. Steve Rogers, Captain America, has lost his shield! In a new series called The United States of Captain America, he embarks on a road trip across the country to find it... teaming up with other "Captain Americas" from over the years. Along the way he finds other people who have taken up his mantle, including a gay teenager named Aaron Fischer...
So naturally people are losing their fucking minds. Which is just the most bizarre phenomenon to me. It's comic book characters. The original Captain America is still here. Nothing is being taken away. But the idea that a gay American can't be Captain America when so many other Americans have been Captain America over the years is just bonkers. Gay people exist. Representation matters. Get the fuck over it.

• Old Cap. I had written up my thoughts on the second episode of The Falcon and The Winter Soldier, but then decided to hold onto them because I worry that anybody who hasn't read the comics driving this story will get the series spoiled for them. I will say that I am absolutely fascinated that they mined Truth: Red, White, and Black for this installment. The story of the actual first "Captain America" was pretty groundbreaking... even though it was published in 2003. It was here that we learned that 300 Black men were used as test subjects for the "Super Soldier Serum" before it was given to Steve Rogers. Of the 300, only Isaiah Bradley survived, and we got to meet him on Friday...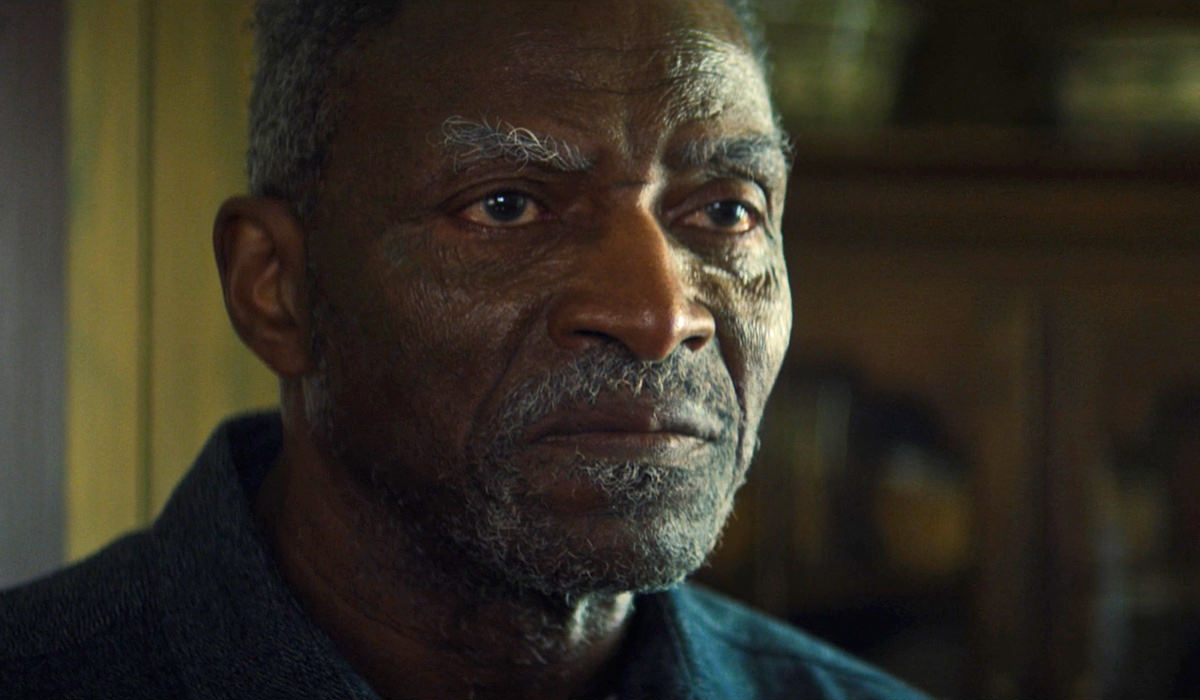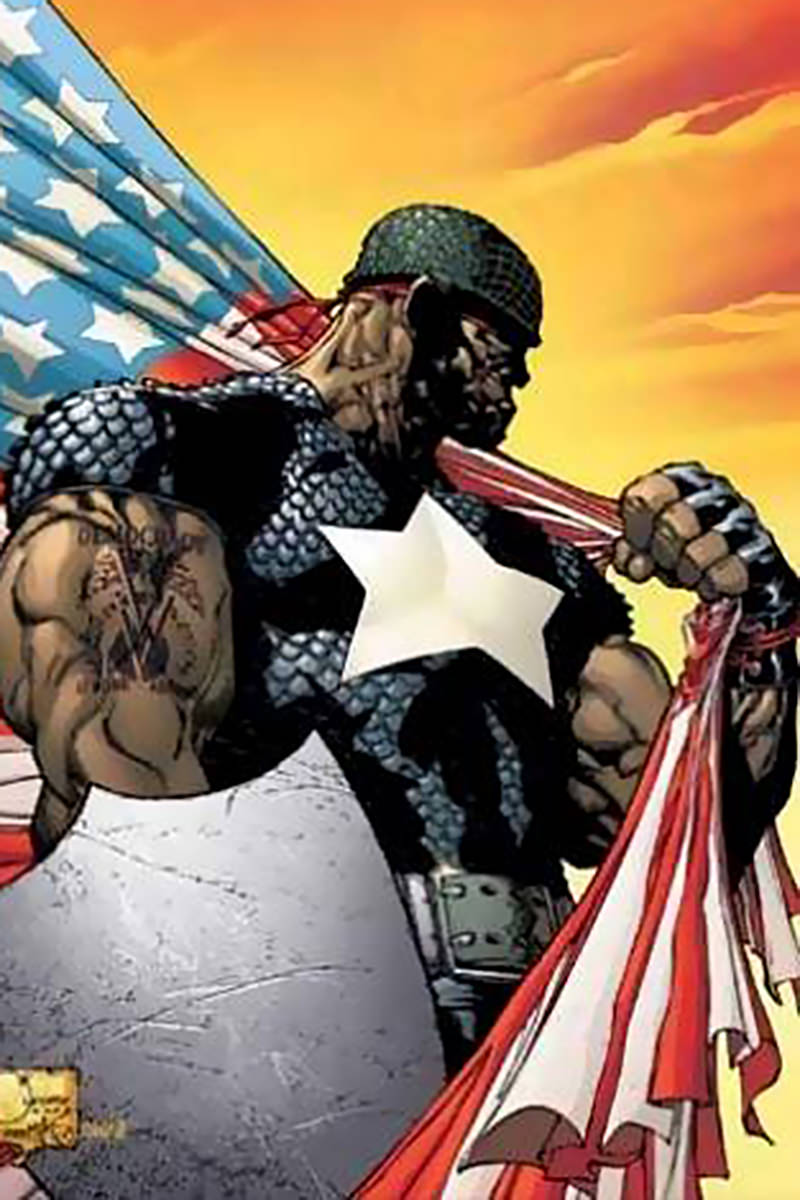 After serving his country with honor, he was imprisoned for his trouble. Now he's trying to live a quiet life of seclusion, as explained by his grandson, Eli Bradley. If you read the comics, Eli ends up being the hero Patriot...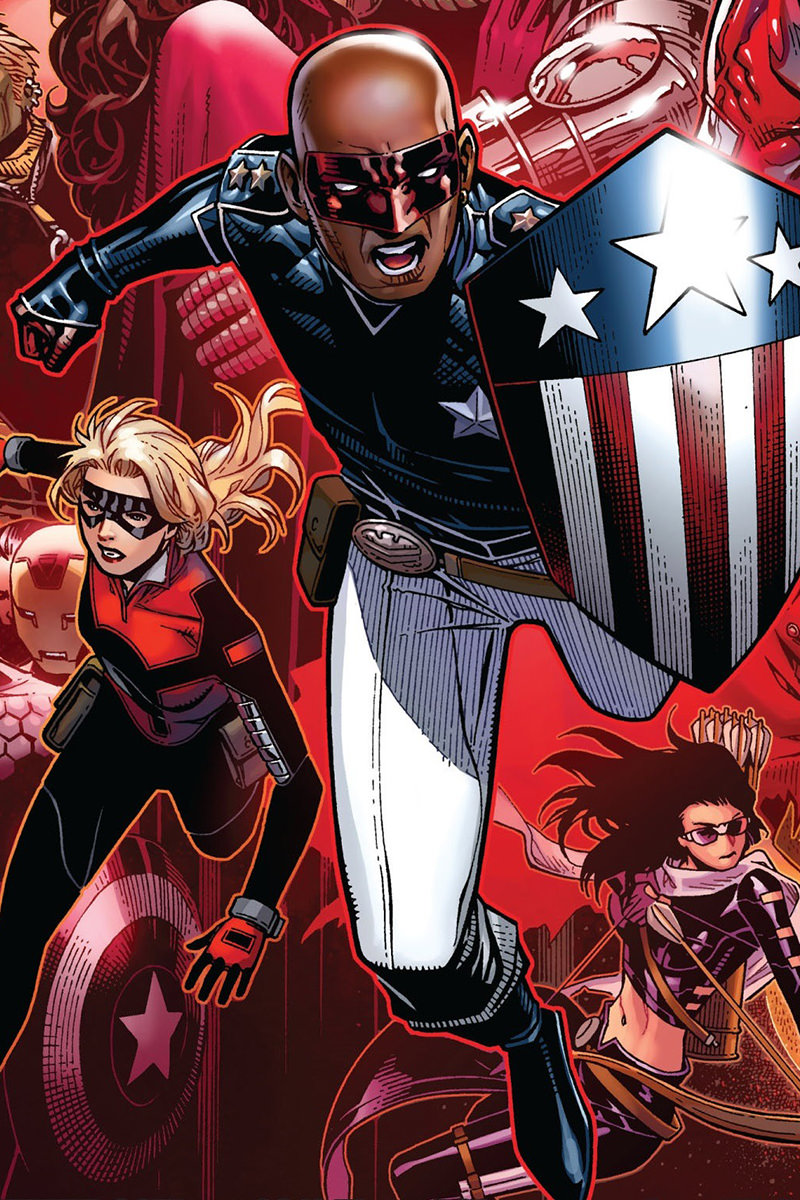 Could it be that we're assembling the future of the Marvel Cinematic Universe? Because the Young Avengers are almost all accounted for now! Eli Bradley as Patriot, Kate Bishop as Hawkeye (from the upcoming Hawkeye series), Billy and Tommy as Wiccan and Speed (from WandaVision), Cassie Lang as Stature (from the Ant-Man movies), and America Chavez as Miss America (from the upcoming Doctor Strange in the Multiverse of Madness). And if they want to toss in Kamala Khan as Ms. Marvel (from the upcoming Ms. Marvel series), and Riri Williams as Ironheart (from the upcoming Ironheart series)... PLUS debut Hulkling out of the upcoming Secret Invasion series... well... there you have it. It would seem that Marvel Studios is intent on keeping the current MCU moving forward as opposed to rebooting everything with new actors in the existing roles. Which is pretty smart. Because until the gravy train stops rolling, they might as well, right?

• The Falcon and The Winter Soldier. But back to the second episode... the Captain America comic books are at their best when they are saying something. When they tackle the big issues that face this country. And that's the niche that the source material takes quite often in modern times. It's only right that the Disney+ series spin-off follow suit. So when Sam Wilson was not able to get a bank loan last episode, on the surface it was because Thanos snapped him out of existence for 5 years. But you quickly got the idea that him being a Black man was definitely a factor. Didn't matter that he's one of the most famous people on the planet, no consideration was offered. And then in this episode, an argument with Bucky in public results in the police showing up to ask Bucky "if this man was bothering him"...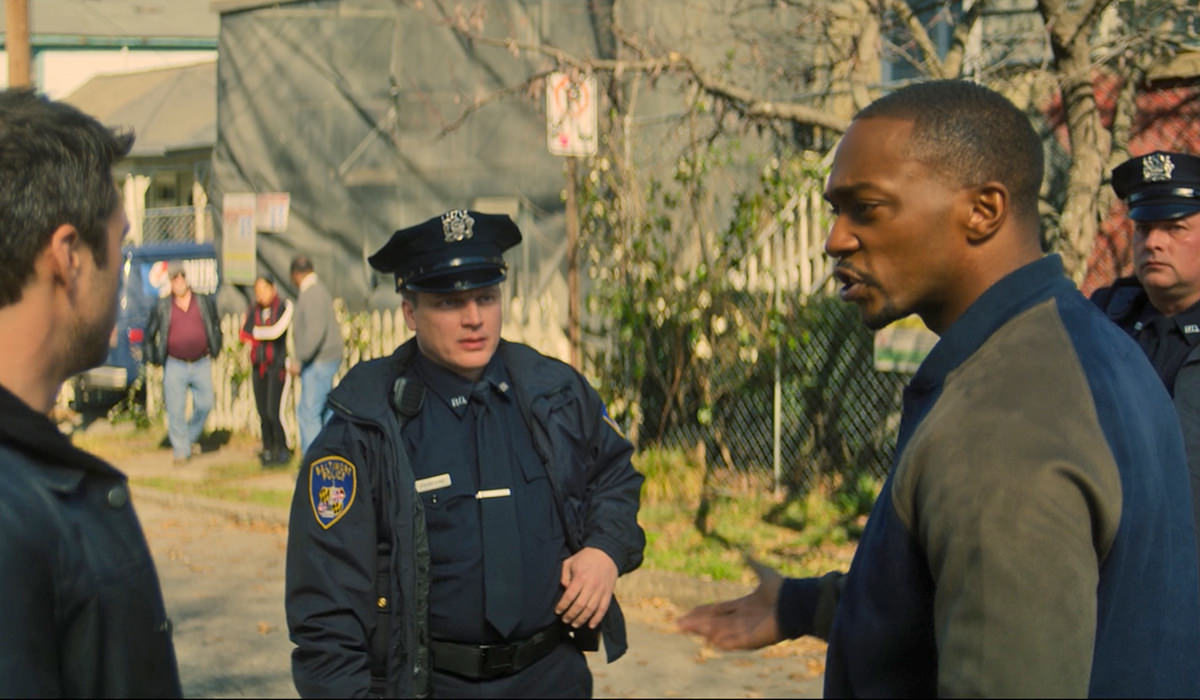 So kudos to Marvel Studios for making this series actually try to say something... in-between some great action sequences. It's exactly what Cap would want to see happen.

Stay frosty, True Believer!
Tags:
Bullet Sunday
,
Captain America
,
Comic Books
,
Marvel
,
Marvel Studios
,
Movies
,
Television
,
The Falcon
,
The Winter Soldier
Categories:
Bullet Sunday 2021
,
Movies 2021
,
Television 2021
—
Click To It:
Permalink
—
0 Comments: Click To Add Yours!
Posted on March 19th, 2021

WandaVision was a disappointment. Instead of Wanda and Vision getting a show of their own, they instead spent most of their time parodying other TV shows... then ended up being nothing more than a prelude to another character's movie. It wasn't terrible, but it wasn't what I was hoping for. The idea of the Marvel shows on Disney+ is that they are feature-film quality projects which have the time to dig deeper into the characters in a way that movies don't have time to do.
Enter The Falcon and The Winter Soldier...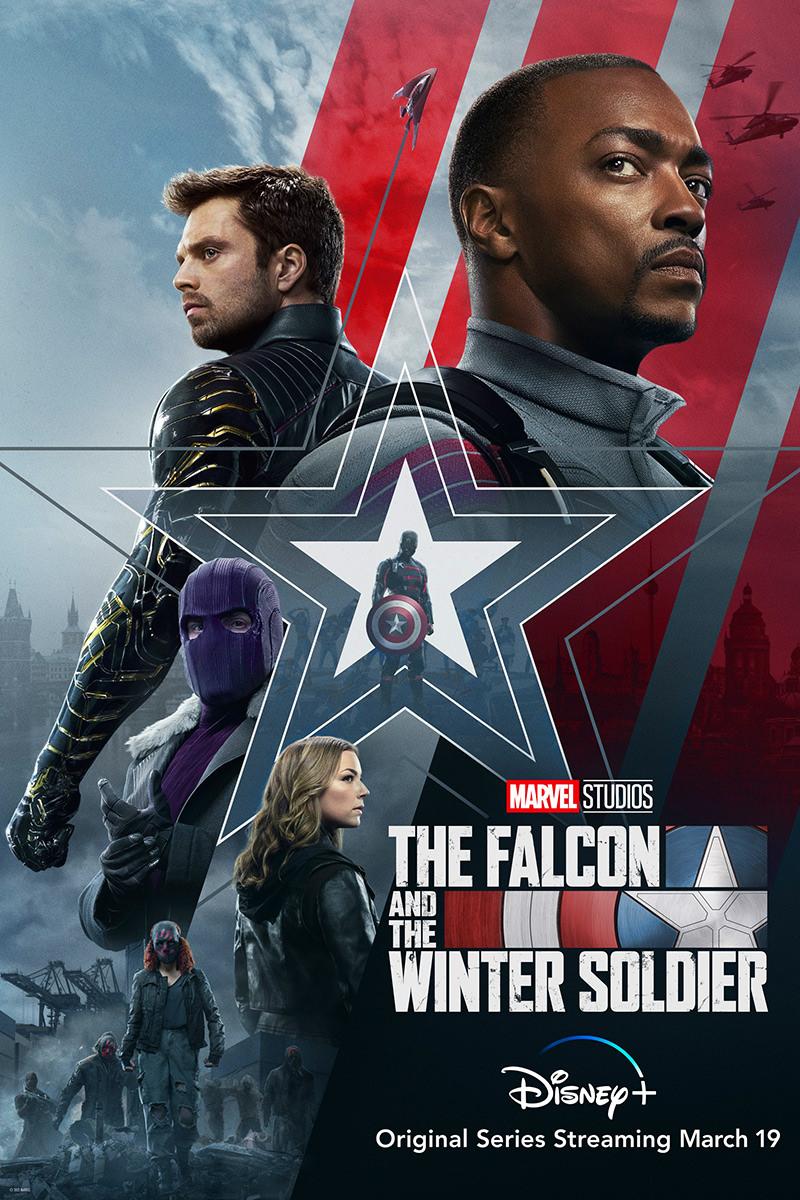 I'm just going to get this out of the way... Anthony Mackie and Sebastian Stan are absolute gold. Ridiculously talented actors who know how to inhabit their roles and sell their characters. There's not a moment that they're on screen that they're not wowing you... whether it's in terrific action sequences or much quieter moments.
The story revolves around the past charting the future, and how Sam Wilson and Bucky Barnes let their pasts hold them back while trying to move forward. And there's also the legacy of Captain America to deal with.
I loved it.
And if you want more of my thoughts on the show, I'll put them in an extended entry...
→ Click here to continue reading this entry...