Feeling a little less than heroic today? Then I've got you covered... because a Very Special All-Comic-Book Edition Bullet Sunday starts... now...

• Comic-Con? Welp. Comic-Con International just announced that the new date for Comic-Con San Diego is... Thanksgiving Weekend?!? It seems weird to think that a day reserved for giving thanks with your family would be commandeered after a year of pandemic that's kept families apart, but okay. Maybe that's the point though? They new attendance would be down over a holiday, which is what they need to keep crowds low just as everybody is getting vaccinated? I dunno. Still seems a weird... and borderline heartless... thing to do. "Sorry, grandma, we've got Comic-Con that weekend! Hope you can make it until next year!"

• Invincible. Amazon Prime Streaming has just released the first three episodes of their occasionally-violent-and-gory adaptation of the Invincible comic book...
I was pleasantly surprised that they didn't drag everything out so they could have one of the most shocking twists in comic book history saved for the second season. Nope. They've got it right up front.

• The Suicide Squad. It's interesting to see how Zack Snyder was given millions upon millions of dollars to release his "director's cut" of Justice League, but the same courtesy is not being extended to David Ayer for his Suicide Squad film, which was apprently taken far away from his intended story by the studio. Truth to tell, I would rather Ayer have been given the cash, because the stuff he originally shot sounds far more interesting. I mean, sure, his version of the Joker was shit, but a lot of other things were pretty well done. The reason he's probably not being given the opportunity is that DC doesn't want to overshadow the upcoming The Suicide Squad movie by James Gunn (of Guardians of the Galaxy fame). An R-rated trailer, of which, was just released...
Promising! SO many characters from the comics! The whole idea behind the Squad is that members die because the missions they take on are so dangerous. Apparently James Gunn is taking this to heart, because his entire motto for the film is "Don't Get Attached." How can you say no to that?

• New Cap. Steve Rogers, Captain America, has lost his shield! In a new series called The United States of Captain America, he embarks on a road trip across the country to find it... teaming up with other "Captain Americas" from over the years. Along the way he finds other people who have taken up his mantle, including a gay teenager named Aaron Fischer...
So naturally people are losing their fucking minds. Which is just the most bizarre phenomenon to me. It's comic book characters. The original Captain America is still here. Nothing is being taken away. But the idea that a gay American can't be Captain America when so many other Americans have been Captain America over the years is just bonkers. Gay people exist. Representation matters. Get the fuck over it.

• Old Cap. I had written up my thoughts on the second episode of The Falcon and The Winter Soldier, but then decided to hold onto them because I worry that anybody who hasn't read the comics driving this story will get the series spoiled for them. I will say that I am absolutely fascinated that they mined Truth: Red, White, and Black for this installment. The story of the actual first "Captain America" was pretty groundbreaking... even though it was published in 2003. It was here that we learned that 300 Black men were used as test subjects for the "Super Soldier Serum" before it was given to Steve Rogers. Of the 300, only Isaiah Bradley survived, and we got to meet him on Friday...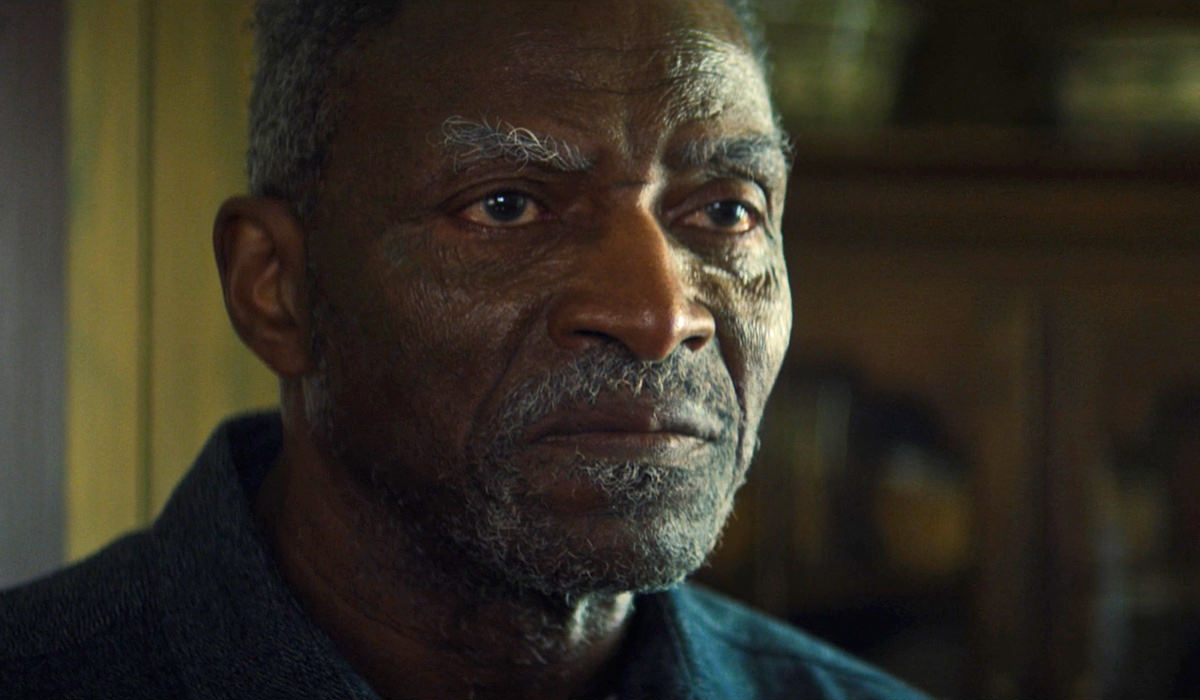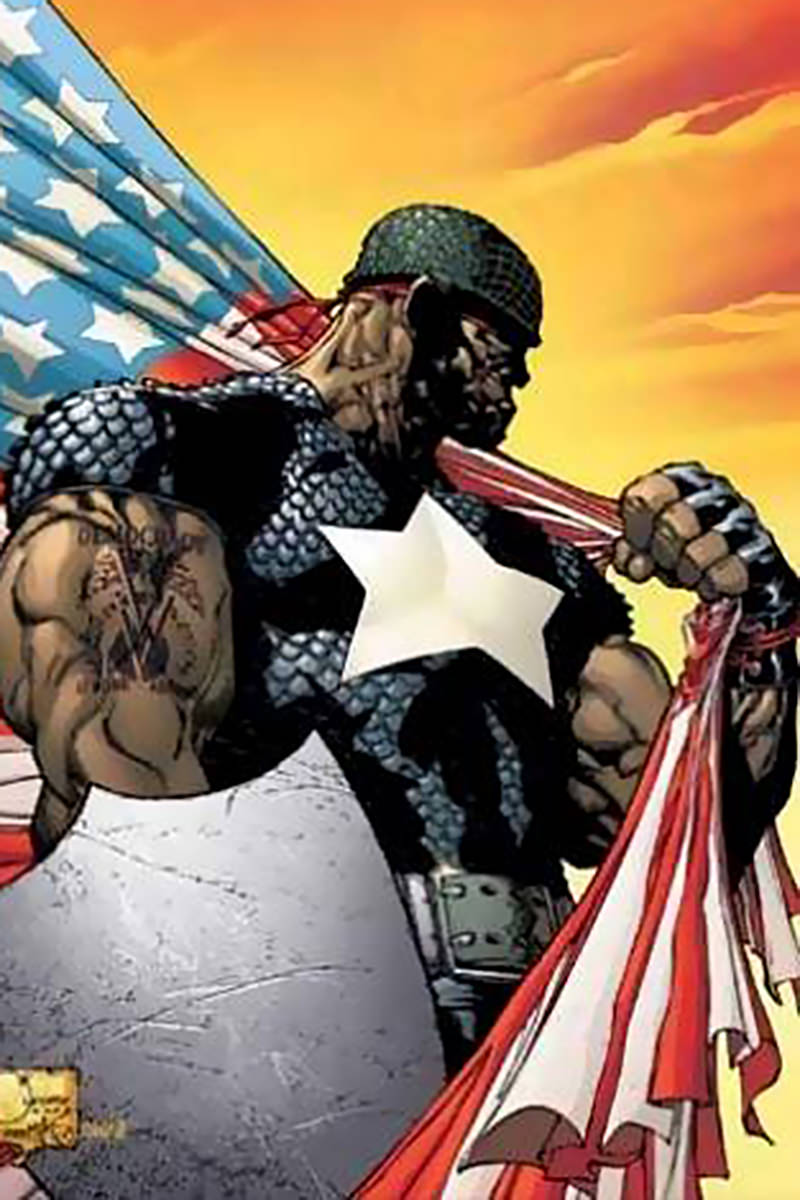 After serving his country with honor, he was imprisoned for his trouble. Now he's trying to live a quiet life of seclusion, as explained by his grandson, Eli Bradley. If you read the comics, Eli ends up being the hero Patriot...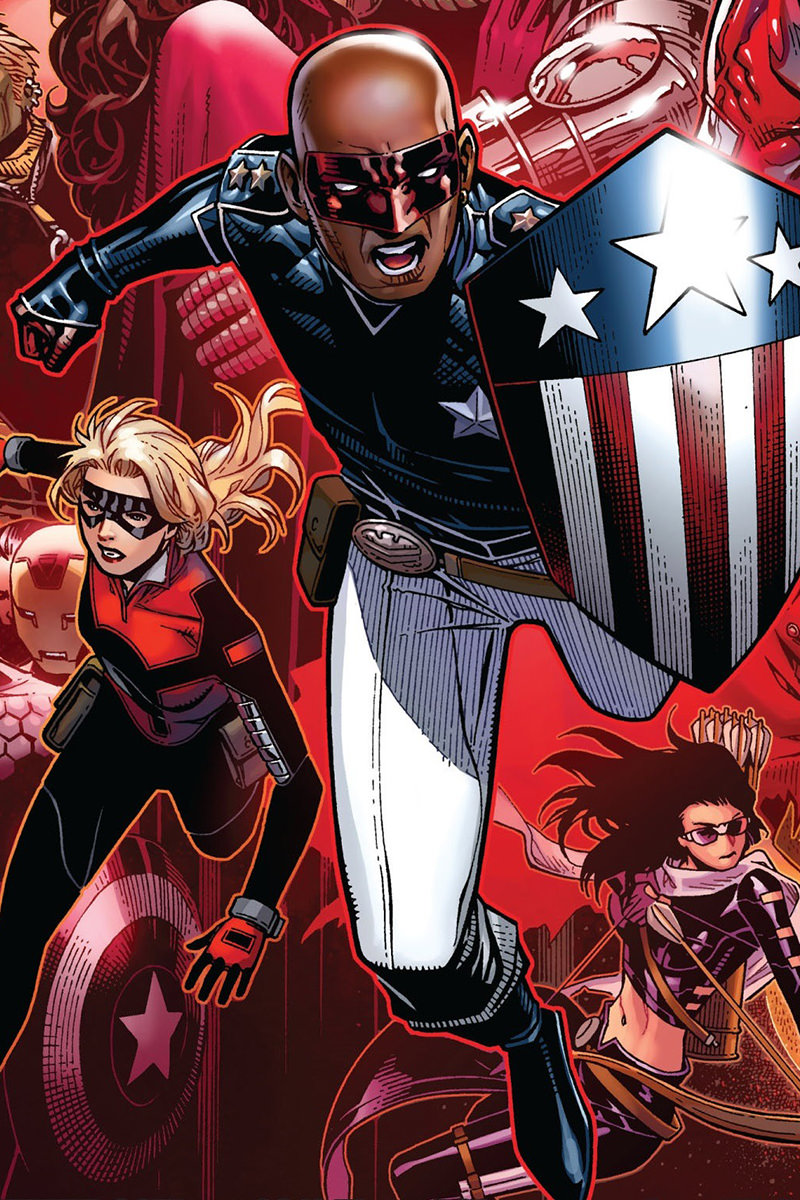 Could it be that we're assembling the future of the Marvel Cinematic Universe? Because the Young Avengers are almost all accounted for now! Eli Bradley as Patriot, Kate Bishop as Hawkeye (from the upcoming Hawkeye series), Billy and Tommy as Wiccan and Speed (from WandaVision), Cassie Lang as Stature (from the Ant-Man movies), and America Chavez as Miss America (from the upcoming Doctor Strange in the Multiverse of Madness). And if they want to toss in Kamala Khan as Ms. Marvel (from the upcoming Ms. Marvel series), and Riri Williams as Ironheart (from the upcoming Ironheart series)... PLUS debut Hulkling out of the upcoming Secret Invasion series... well... there you have it. It would seem that Marvel Studios is intent on keeping the current MCU moving forward as opposed to rebooting everything with new actors in the existing roles. Which is pretty smart. Because until the gravy train stops rolling, they might as well, right?

• The Falcon and The Winter Soldier. But back to the second episode... the Captain America comic books are at their best when they are saying something. When they tackle the big issues that face this country. And that's the niche that the source material takes quite often in modern times. It's only right that the Disney+ series spin-off follow suit. So when Sam Wilson was not able to get a bank loan last episode, on the surface it was because Thanos snapped him out of existence for 5 years. But you quickly got the idea that him being a Black man was definitely a factor. Didn't matter that he's one of the most famous people on the planet, no consideration was offered. And then in this episode, an argument with Bucky in public results in the police showing up to ask Bucky "if this man was bothering him"...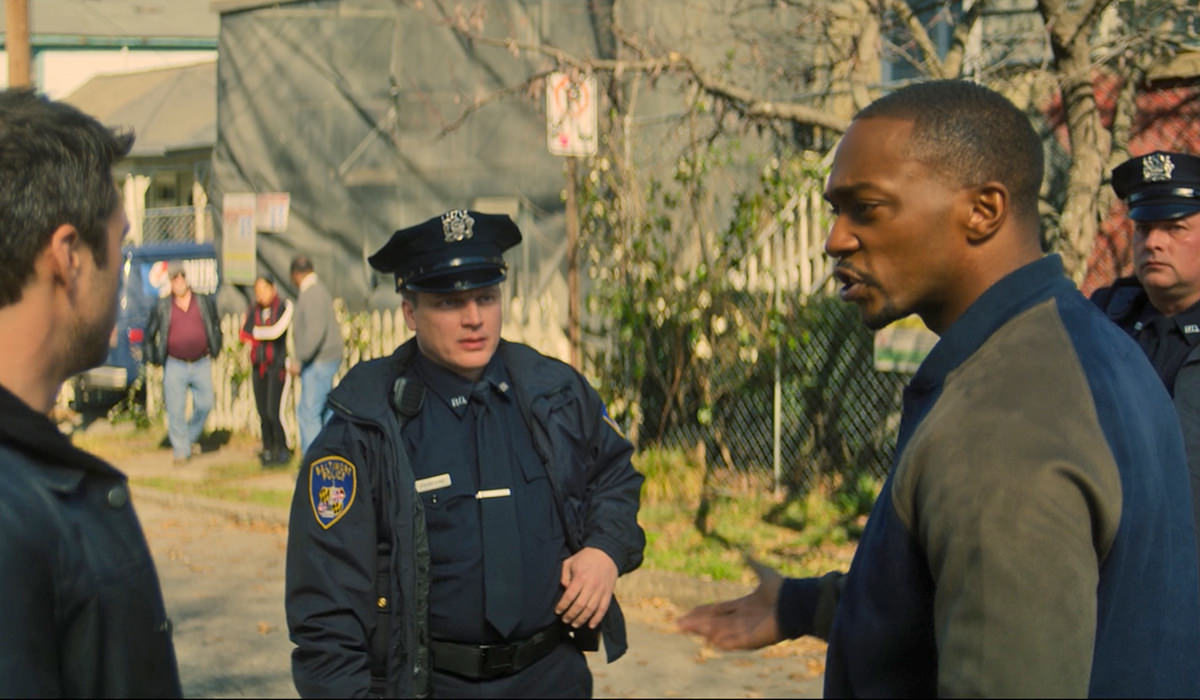 So kudos to Marvel Studios for making this series actually try to say something... in-between some great action sequences. It's exactly what Cap would want to see happen.

Stay frosty, True Believer!