I finally stopped writing about The Falcon and The Winter Soldier, because everything I wanted to say was based on what I know from reading the comic book source material that was unfolding on screen. No, it's not a perfect translation... I wouldn't want it to be... but there's a lot here that's coming directly from character arcs in the comics, so my speculation was nothing but spoilers.
But the final episode aired Friday, so we good? Can we talk about The Falcon and The Winter Soldier now?
If you don't want to read my spoiler-packed recap and thoughts, you definitely don't want to click through to the extended entry. And, needless to say, The Falcon and The Winter Soldier and Marvel comic book spoilers abound...


I knew that the intent of this series was leading to Sam Wilson becoming the new Captain America the minute Joaquin Torres showed up early in the first episode...
In the comics, Joaquin Tores becomes the new Falcon when Sam Wilson becomes the new Captain America.
What made this series so compelling is the way that Marvel Studios approached Sam's "journey to the shield." In a country which has a history of horrific atrocities (including all new horrific atrocities) being committed against Black Americans, why would a Black man ever want to wear the stars and stripes and become the very symbol of something which has oppressed his people for far too long?
It doesn't make sense.
And that's exactly what all six episodes of the Sam & Bucky show have been about: Sam finding the reason he needs to become the new Captain America. Which he sums up in two parts in this final episode. The first part is at the end where he explains to the world what it means for a Black man to wear the uniform of Captain America...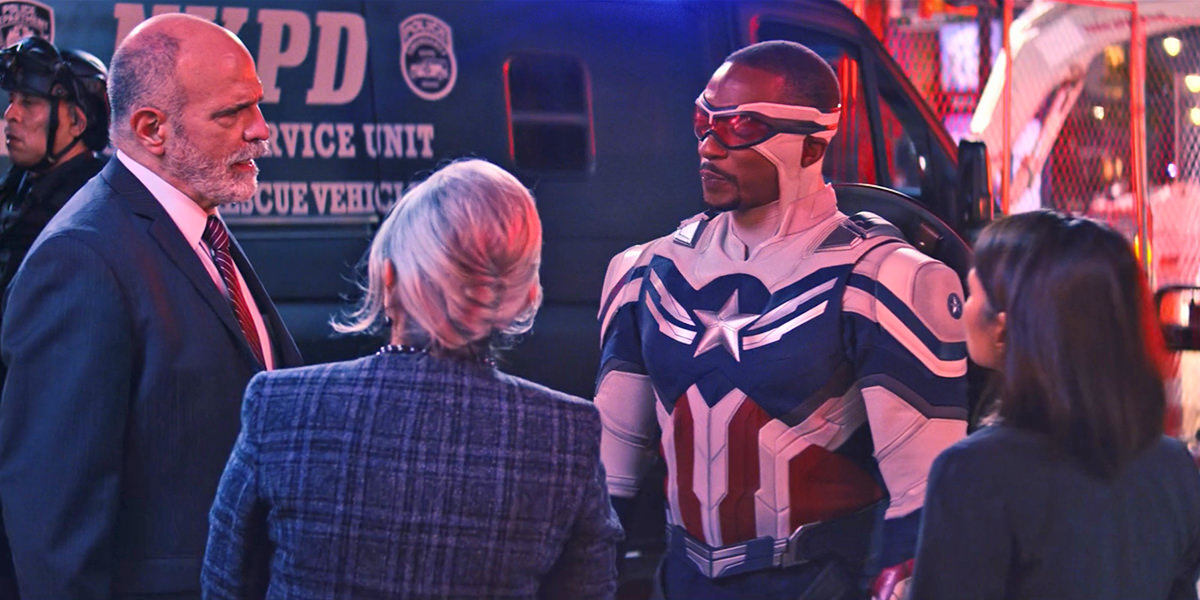 But I'm getting ahead of myself.
The episode starts out where the previous episode left off... The Flag Smashers trying to halt a vote which will send all the people brought back from "The Snap" into camps rather than deal with all the people who Thanos snapped out of existence coming back after five years. This is a sticky problem, because, logistically, what happens when a person magically appears after being presumed dead for five years who wants to move back into their childhood home that they never sold but somehow no longer own?
Something tells me that this series is the last time we'll really bring that up or address it when it comes to "regular people" who came back. Maybe they will address who became earth's Sorcerer Supreme during the five years Doctor Strange was gone in his movie, but probably not? Not in any serious way anyways.
Things start out with a bang when Sam Wilson, now in his shiny new Captain America threads and Wakanda-constructed wings, smashes into the Flag Smashers' party, shield in-hand...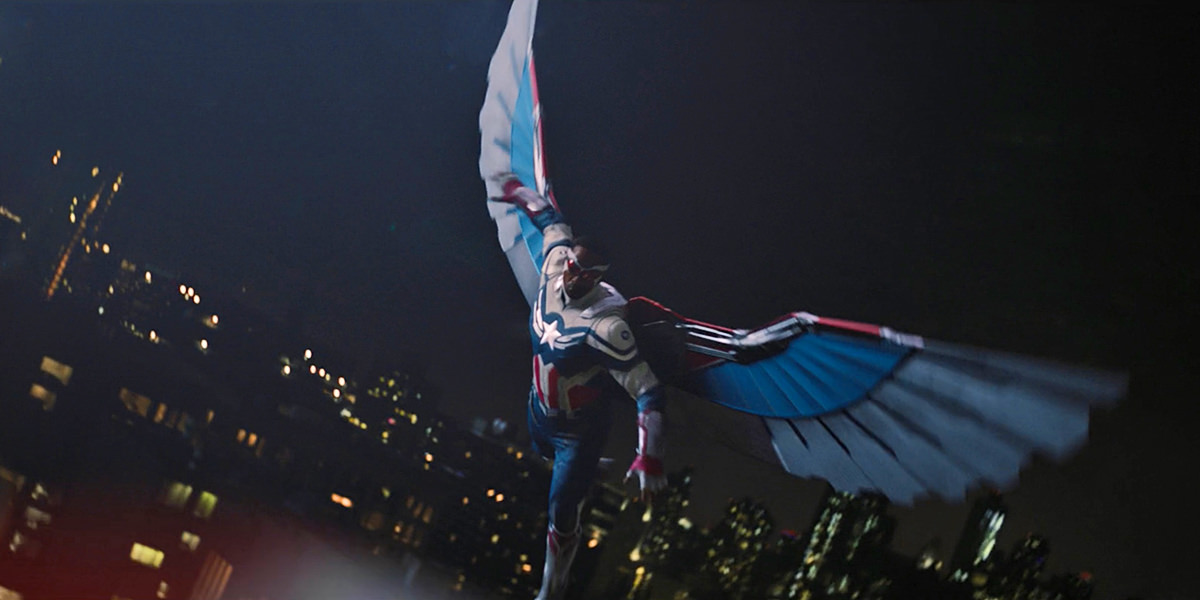 It was a fantastic way to introduce the character, and that second screen-cap above is absolutely glorious! Just look how cool he looks!
Since Sam didn't take the Super Soldier serum, he's just a regular guy in that suit. No powers except what he makes for himself. That would have been a little ridiculous if they had just left him with the suit and shield, but they let him keep the wings which gives him a huge advantage advantage in a fight...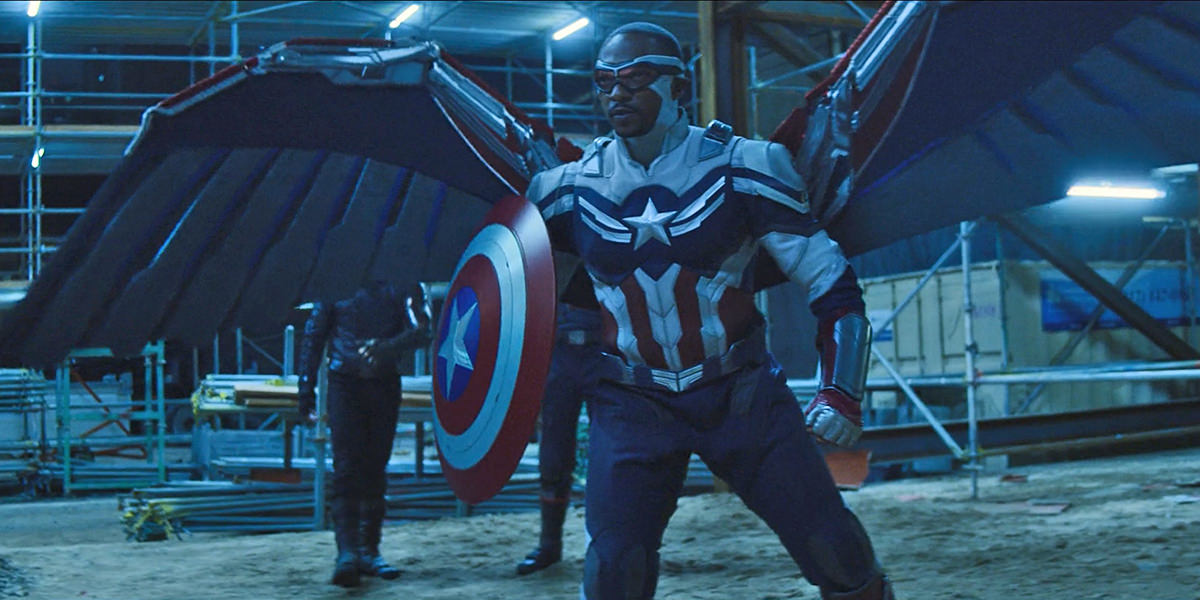 First they show him using the jets on his fancy new Wakanda wings to push a truck back on a building so it doesn't fall and kill the occupants. THEN he faces off agains Super-Soldier-powered Batroc, but is able to hold his own by using his wings to fly out of harm's way and to dig in when he needs to stop a force of superior force...
The assumption being that the Wakandans constructed his new wings out of vibranium, just like his shield, making them every bit as unbreakable. And there are probably other capabilities that Shuri baked in that we have yet to see. So, yeah, this Cap ain't a Super Solider, but he's got the tools, skills, and drive to be a super soldier!
Except... the wings and shield are still new to Sam, so he does get into a bit of a pickle when Karli manages to best him. Fortunately Sharon Carter shows up to put a bullet into Karli, ending that threat permanently. Or as permanent as it can be in comic book movies...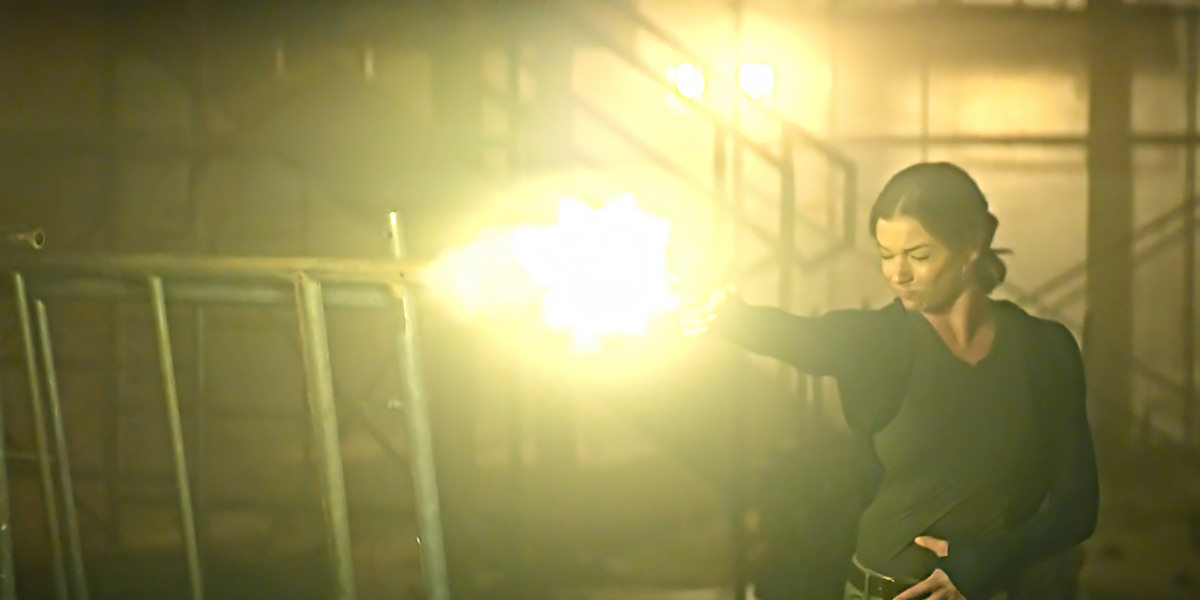 And what about Sharon Carter?
To the surprise of absolutely nobody, she ends up being "The Power Broker" in Madripoor. Apparently getting booted from the USA was enough to piss her off badly enough that she's now planning on selling all the secrets she has access to. Which is a lot now that she's been pardoned for her actions during Captain America: Civil War and given her old job back in the FBI. Something we see in the end-credits scene...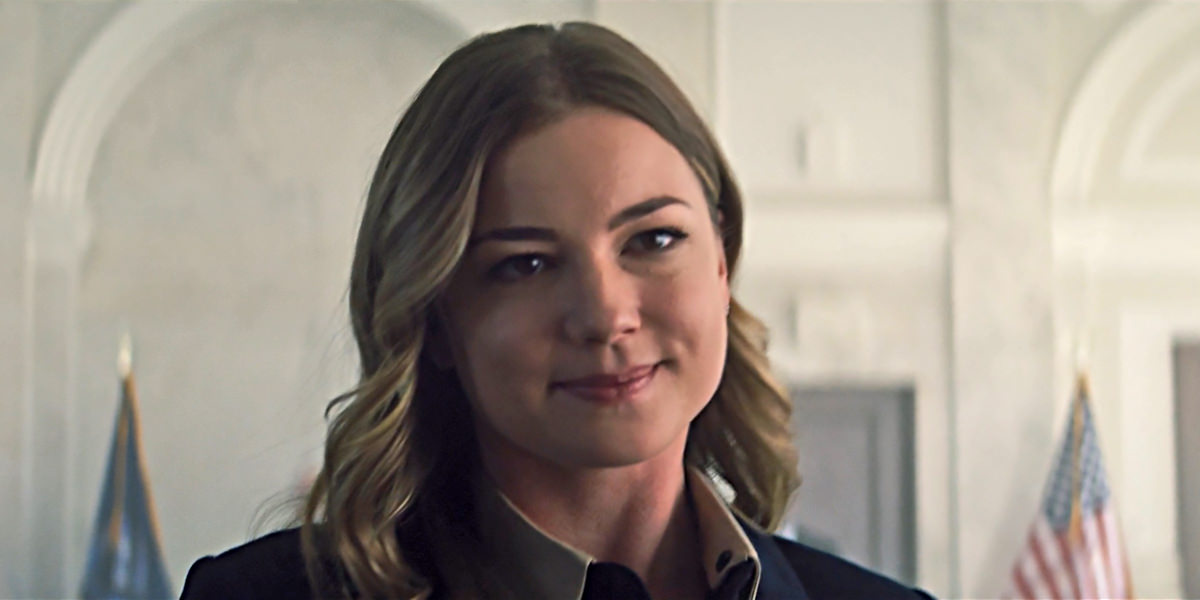 SHE'S JUST SO EVIL NOW!!!
Or is she?
Because I have my doubts. We know that the Samuel L. Jackson series Secret Invasion is happening. In the comic books, Secret Invasion had to do with a group of Skrulls secretly invading earth and replacing key people with their shape-changing abilities so they can take over the planet. Sharon Carter having been replaced by a Skrull sounds like a much more logical scenario that somebody with such a fierce love of America and a dedicated family history of service to our country betraying it all for money. I guess we'll see...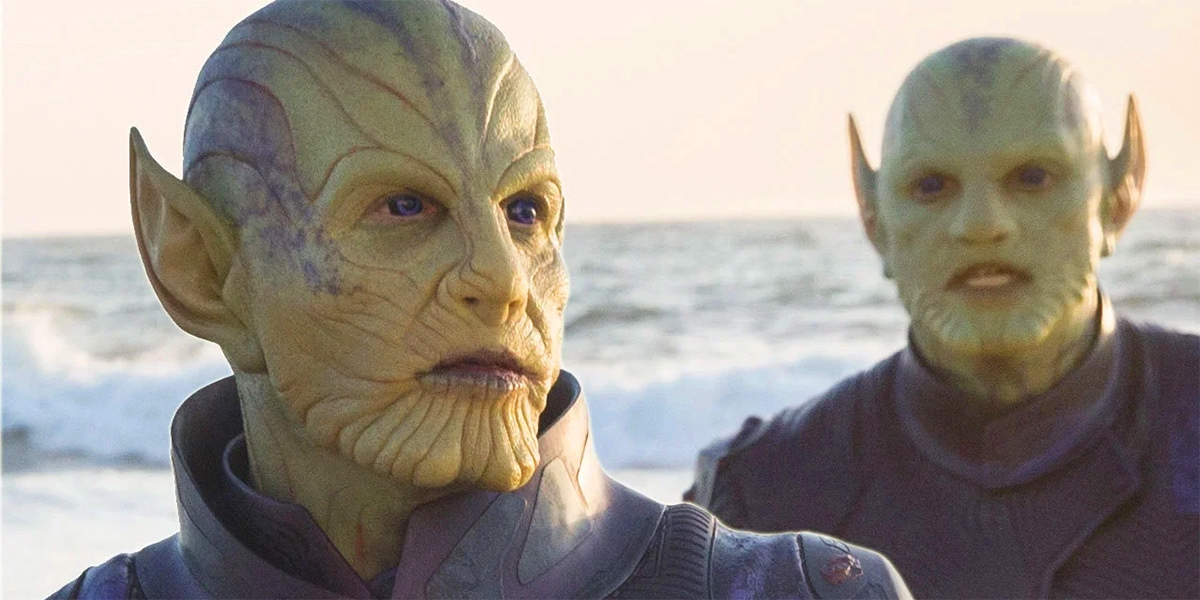 But anyway...
The Super Soldier Flag Smashers have been captured and are on their way to jail when BLAMMO! the truck transporting them erupts in a giant fireball... assumably killing all of them. And the person responsible?!? BARON ZEMO'S BUTLER?!?
Guess Zemo has the last laugh, as his mission to destroy all the Super Soldiers on earth is (mostly) completed (watch out Bucky and John Walker, you could be next!)...
From there we get to visit Isaiah Bradley and his grandson Eli Bradley (who will almost certainly become "Patriot" in the Young Avengers team that Marvel Studios is building). This is where we get part two of Sam explaining to the guy who was put in jail for surviving the attempt to create a new Super Soldier and daring to save those fellow Black soldiers who were getting experimented on, why a Black Man has decided to become Captain America. And part of that is un-whitewashing the secret, tragic history of Isaiah Bradley's sacrifice for his country as the first Black Captain America by putting it on display for the whole world to see at the Captain America exhibit at The Smithsonian...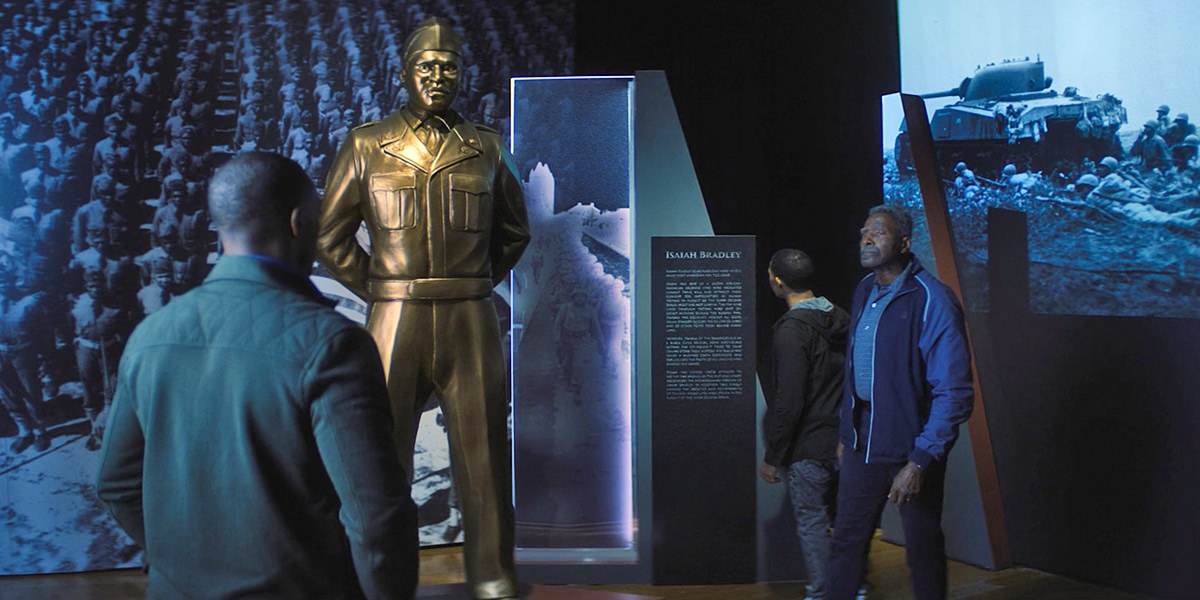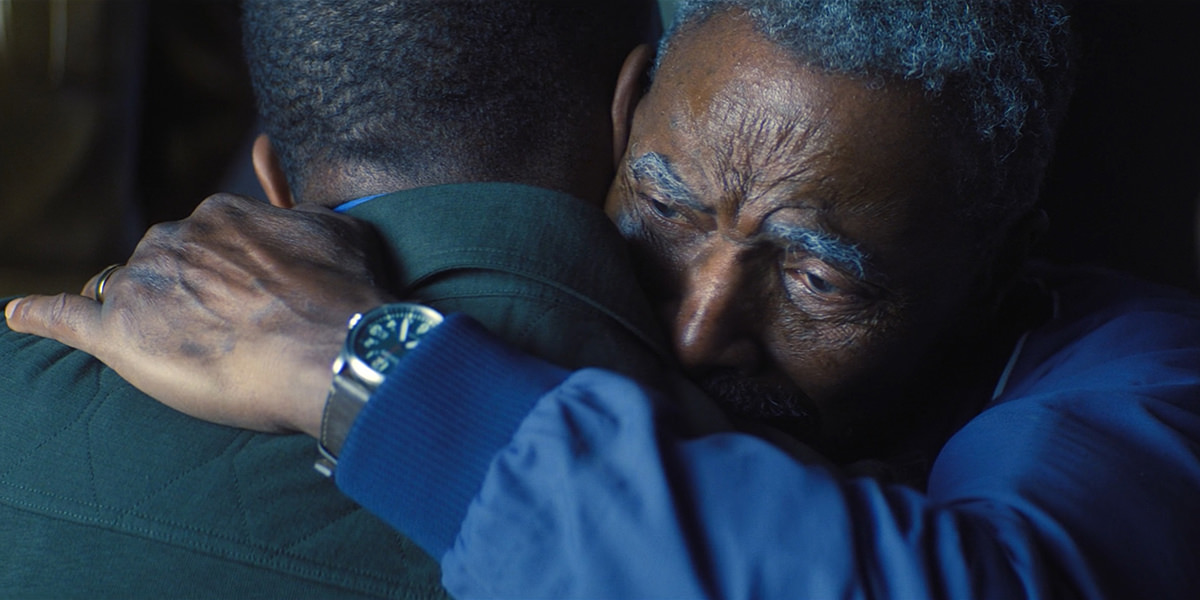 I hope this means that the government will leave Isaiah in peace, letting him live out his years as he wants.
And, just so nobody forgets, Joaquin Tores gets a brief shot so that people remember him when he becomes "The Falcon" in that Young Avengers team that Marvel Studios is building. Everybody does remember that Sam gave him his old wings, right?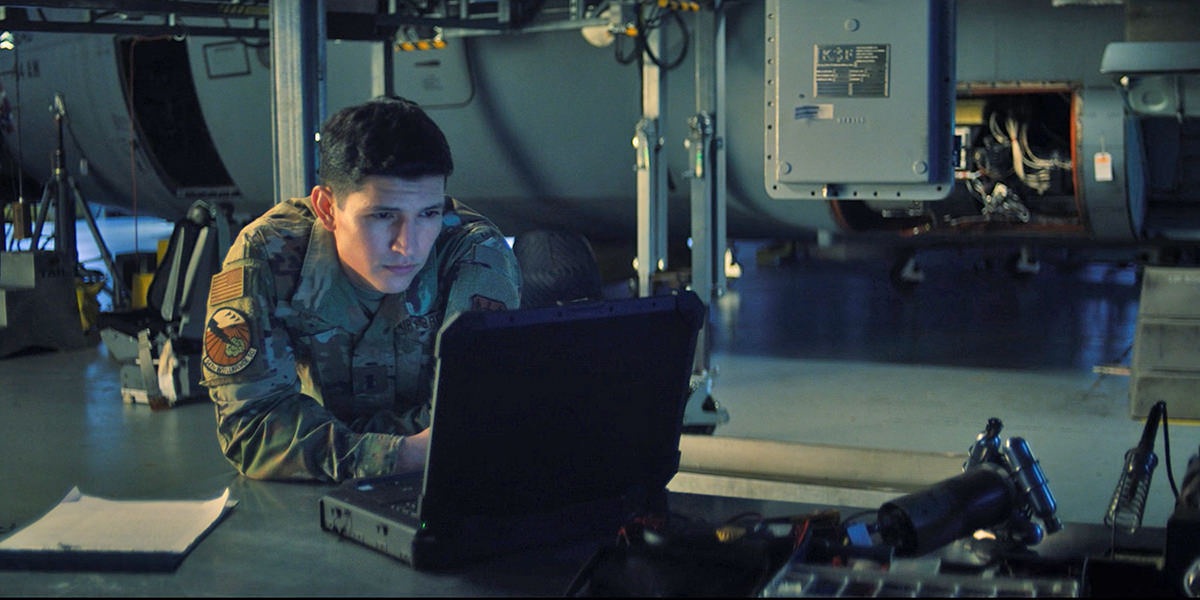 I must say, getting Julia Louis-Dreyfus to play Contessa Valentina Allegra de Fontaine is a stroke of genius. In the comic books she has a long and interesting history. One of the more notable bits being that she used to be Nick Fury's girlfriend! That still could be worked into the Marvel Cinematic Universe, but for now she's just a shady character pulling the strings of John Walker, now becoming U.S. Agent...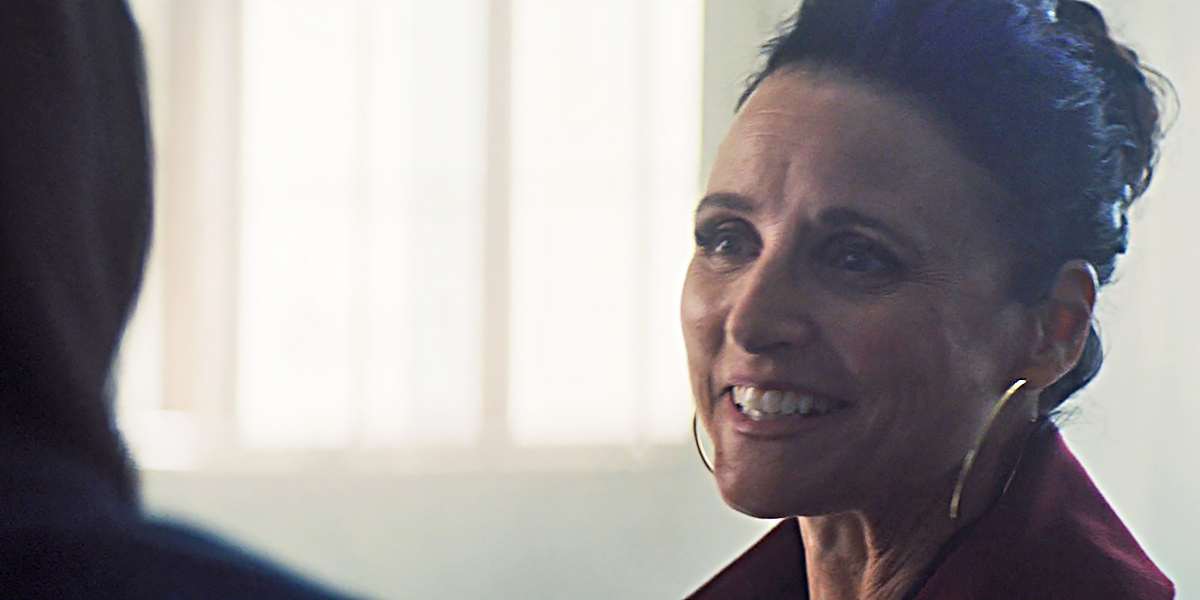 The character and costume are right out of the comics. Though it's hard to understand how Walker can go from bludgeoning a guy to death just a few episodes ago... to this. How is that in any way going to be acceptable to people? A known murderer escapes any accountability and is now a new hero?!? WTF?
Since this series is mostly about Sam Wilson becoming the New Captain America, Sebastian Stan is most definitely not front-and-center, and is mostly used to facilitate Sam's journey. But he did get one significant story arc that advances him in a very serious way. He was brain-washed for decades and used as a tool for evil. And while he wasn't responsible for his actions, he does remember them. And he's been seeing a psychiatrist and trying his best to make things right so he can sleep at night. He keeps a book of names of those he enabled that he needs to bring to justice... and those he wronged where he needs to make amends. Zemo got scratched off the list. And then, after a painful conversation with the father of a man he murdered, he's done...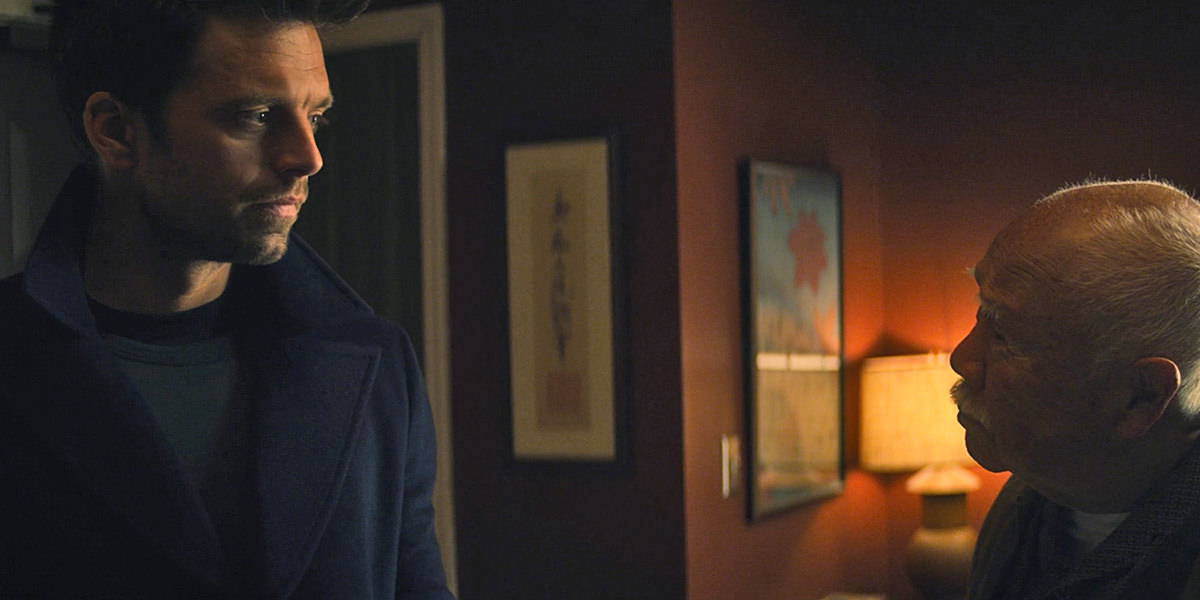 He leaves a note along with his finished book for his psychiatrist, which means he's finally on his own with the joy and pain of living. His court-mandated therapy is done...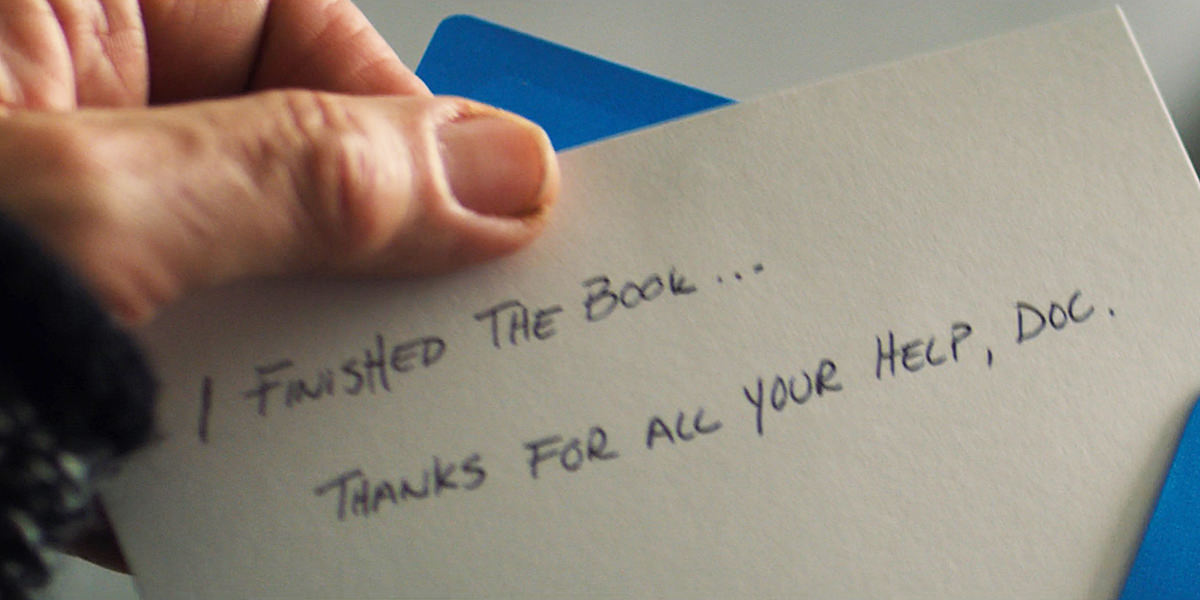 That's such a massively huge moment for the character, and will completely define him going forward. This may have been Sam's future, but Bucky gets closure on his past, which is equally important. Even more important? Bucky gets a future too. He has a family in Sam and his family. He's no longer alone...
It would be easy to look at this six-episode series with a critical eye and lament that it was lacking in some way. Lacking in many ways. The Flag Smashers were a terrible "villain" from an excitement standpoint... but they were actually a rather clever reinvention from the comics that were needed to take the story where it had to go. Their fight was the entire coda of the series, and the catalyst for the future of the MCU.
And along the way Sam became Captain America, Bucky got closure and found a new family, John Walker U.S. Agent was introduced, Contessa Valentina Allegra de Fontaine was introduced, the shameful secret history of the US Super Soldier program was revealed, we got to meet the first Black Captain America, we got "Patriot" and "Falcon" lined up for The Young Avengers, we visited the mutant-state-to-be Madripoor, A new behind-the-scenes villain was introduced in The Power Broker, Sharon Carter is back and either evil or a skrull (which means Secret Invasion has been set up) and, as if all that wasn't enough, we also got a cameo by Ayo and the Dora Milaje from Wakanda!
I mean... holy crap did they pack this series with nuggets for future series and films!
Plus a lot of cool action.
Rumor has it that Sam Wilson will be back for a fourth Captain America movie. This, of course, is fantastic news. But I hope he will also be back for another season of Captain America and The Winter Soldier. His dynamic with Bucky is just way too good to disappear, and now that they are both so changed in their super-hero lives, it seems like another adventure would be an absolute joy to behold...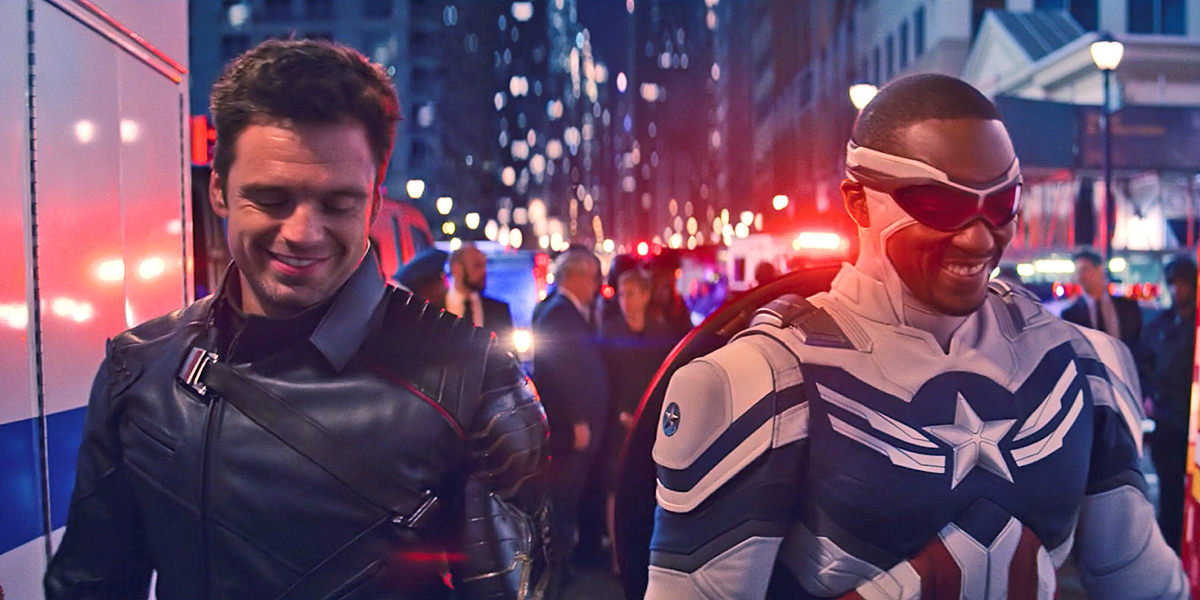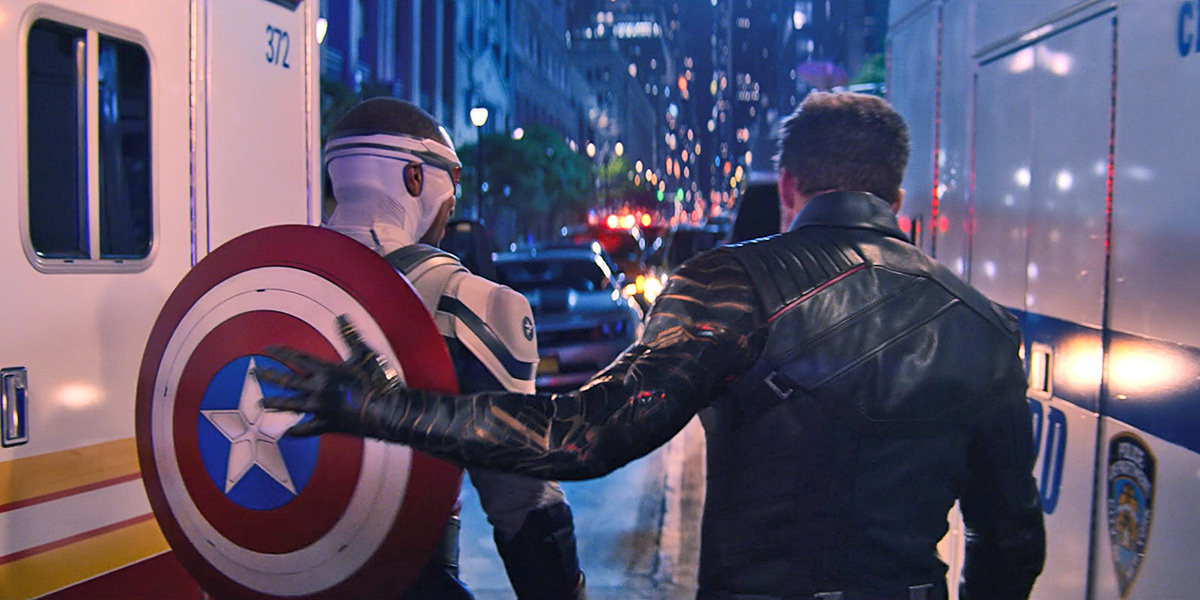 Yeah. I'd definitely be up for a second go.
And next up? Loki. That aught to be something fun and interesting!