Last night I stayed up until midnight to watch the latest episode of The Falcon and The Winter Soldier but ended up going to bed instead. The middle part of a story is usually the lull in the storm before the build-up to the finale, and I figured I'd be better off catching up on my sleep.
This morning I woke up early to watch it and was not shocked by anything in the episode. I was happy with the way that it filled in the blanks as to the philosophical differences between Sam Wilson and John Walker. And I want to reiterate again that Wyatt Russell is absolutely killing it as the "new" Captain America. People have been unloading a lot of hate towards the actor and I just don't get it. As I've said all along, the character of John Walker has a specific purpose in the story. And watching Russell build out that purpose is thrilling to watch. He knows exactly where New Cap needs to go and is taking him there perfectly...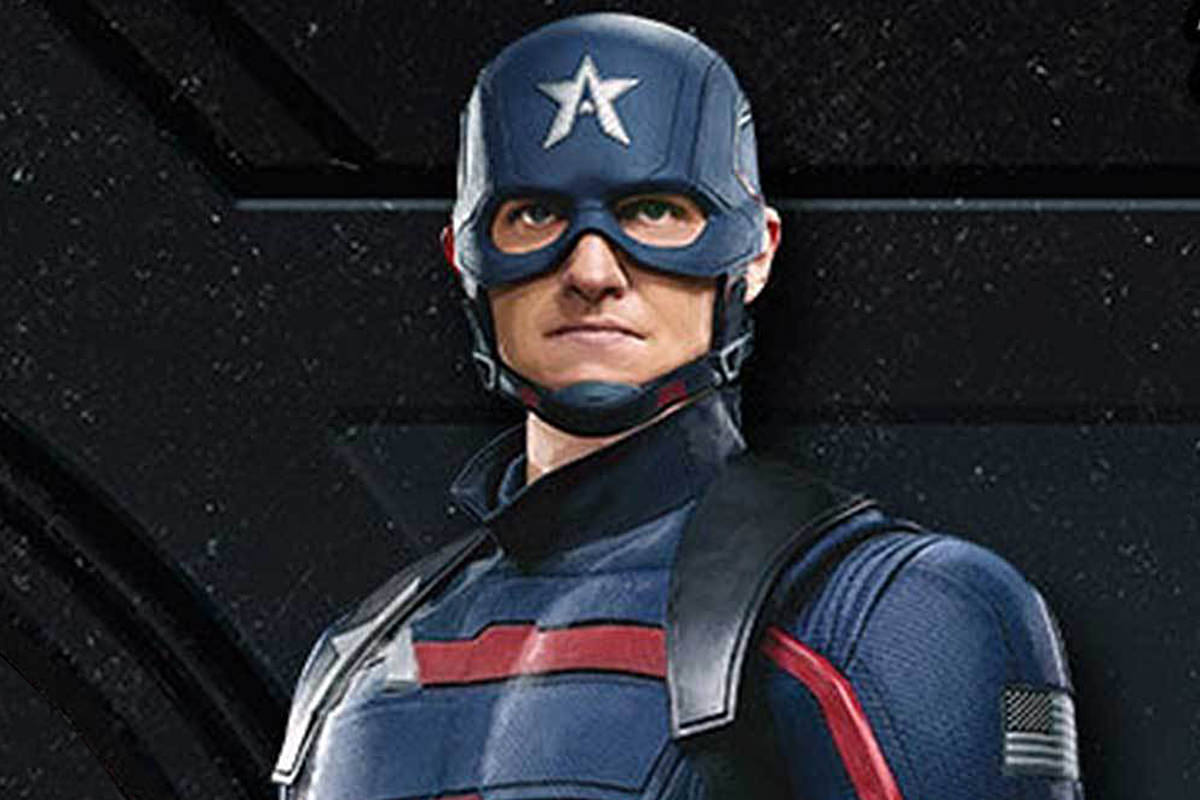 I sure hope that fanboys start to understand this so they stop sending death threats(!) to Wyatt Russell. I mean... holy shit. The guy is a very good actor just doing his damn job.
It's been interesting to see Marvel Studios actually treating the show like they billed the show: as a six-hour movie. Now instead of 30 minutes of build-up and world-building followed by 30 minutes of development followed by a 30 minute race to the finale, we get more time to better flesh-out the story and characters while still having all the action beats of a big-budget film. All the subtleties that make The Falcon and The Winter Soldier such a good television show are the first things that would be cut when making it into a theatrical motion picture.
tl;dr... I like what's happing with this series because it's different. It's not just "made for television movies of the same old things.
But enough about super-hero television.
Back in The Real World, Prince Phillip has died at 99 and DMX has died at 50.
Prince Phillip, husband to the longest ruling monarch to ever exist, was a dutiful public servant who was also highly problematic. His history of saying abusive, misogynistic, racist, and bigoted crap is legendary. But of course the tabloids are already blaming Meghan Markle. Never mind that he was 99 years old and in declining health, it was an interview with Oprah that did him in. I swear... people will find a way to blame Black women for anything, no matter how absurd, because that's the default of a society built on systemic racism and misogyny.
DMX, a celebrated rapper and actor, was a hugely successful and talented musician that was also highly problematic. Some of his music was shockingly homophobic... often violently so. And then there were his lyrics promoting misogyny and rape which were roundly (and rightly) condemned. And yet... some of his tracks were brilliantly honest and raw, changing the course of music history in their wake. I practically wore out my CD for his debut album It's Dark and Hell is Hot when it was unleashed upon the world in 1998. It was a great album to listen to when you were mad at the world and wanted to vicariously unleash through DMX's rage. And I was a mad at the world quite a lot back in those heady pre-politically-correct days. In more recent times, I've been reading story after story of what an incredible human being he was. Stories of kindness towards total strangers. Stories of him just being a decent person to all he met. It's as if the PERSON he strived to be was the best of humanity... while the PERSONA he portrayed in some of his music was the worst of humanity. It makes him difficult to figure out, but also makes me happy to know that he was a genuinely decent guy beneath it all.
And now I'm headed for a nap in the hopes that the raging headache I've been battling all day will give me a break. It's tough to blog when it feels as though your eyeballs are being pushed out of your skull.