As I've said every year of the six years I've lived in my home... irises are the stupidest flowers.
They grow up all gorgeous and lovely and tease you into thinking that they're worth having in your garden... then they end up heavier than the stem will support, flop over, get mowed into mulch by the yard care people, then die after a week...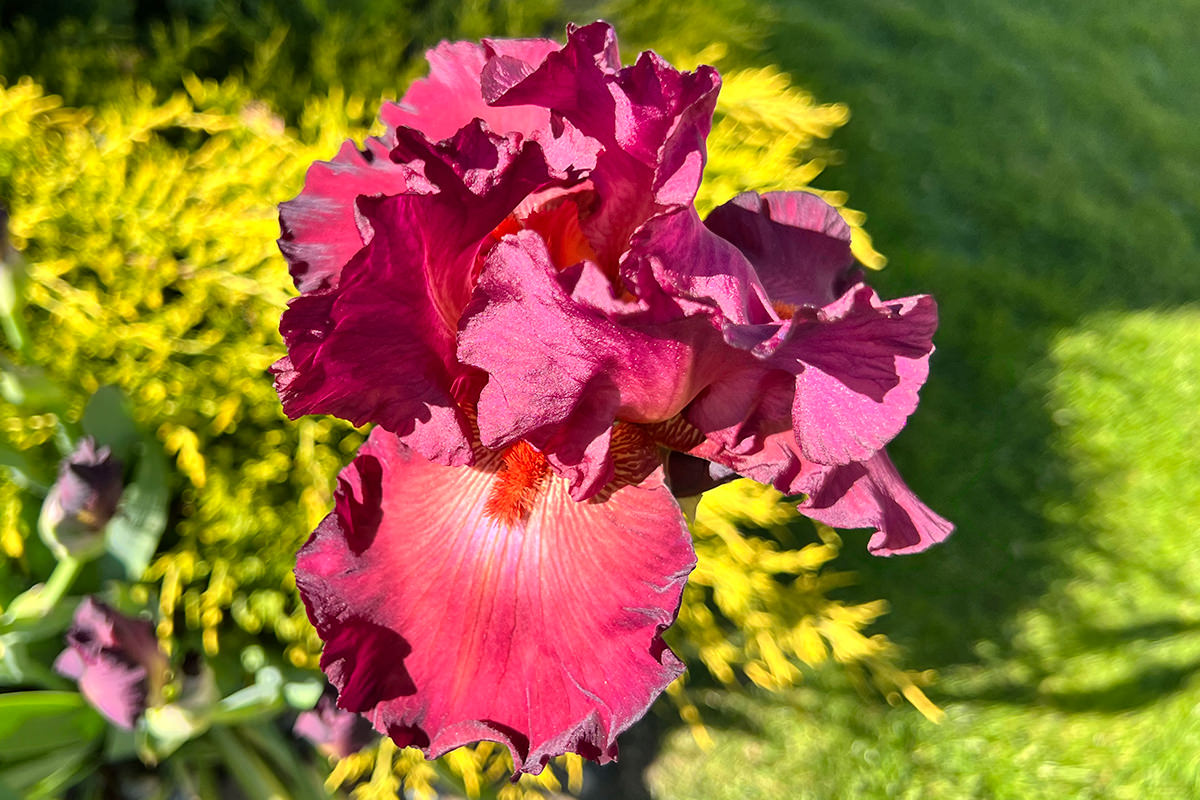 These are already flopping over...
These I tried to kill off two years in a row. They simply will not die and keep coming back...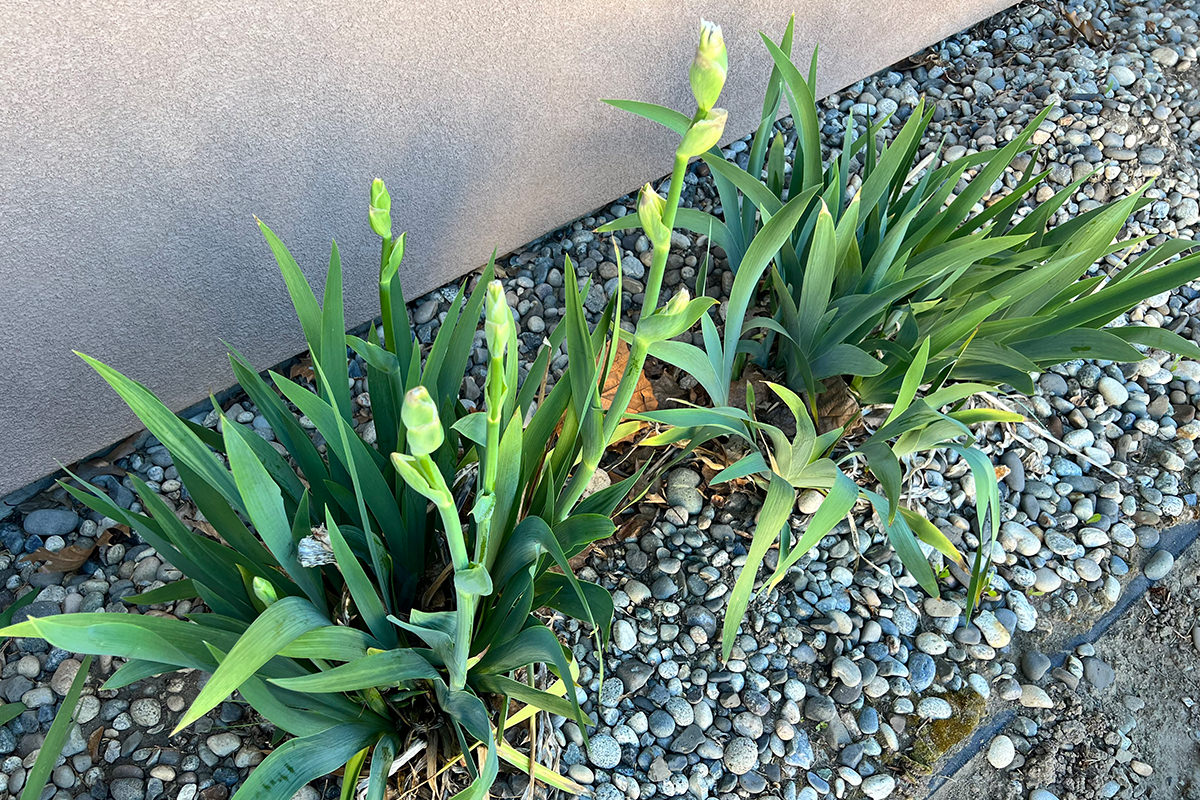 If you want plants that are immortal (but still so very stupid), irises might be the flower for you!