When I moved into my home, I ended up ripping out a lot of the plant life that was there. Not because I hate flowers, but because I am not home enough to take care of them. And I know better than to ask my cats to water them when I'm away.
The only plants I left were those connected to the automated sprinkler system. They were all healthy and look nice when they come into bloom, so it was kinda a no-brainer.
One of those plants is a massive hydrangea that overwhelms my back flower bed...
A month ago I got tired of this giant bush setting off the camera alarm whenever the wind blows it. So instead of pruning it back like I usually do, I just hacked it down to the ground.
I felt like Madonna taking vengeance on Hydrangeas of the world...
Earlier this week I was looking out into the catio to see what Jake and Jenny are up to and saw that THE HYDRANGEA IS BACK! Don't ask me how it could recover so quickly. The thing is already 4 feet tall...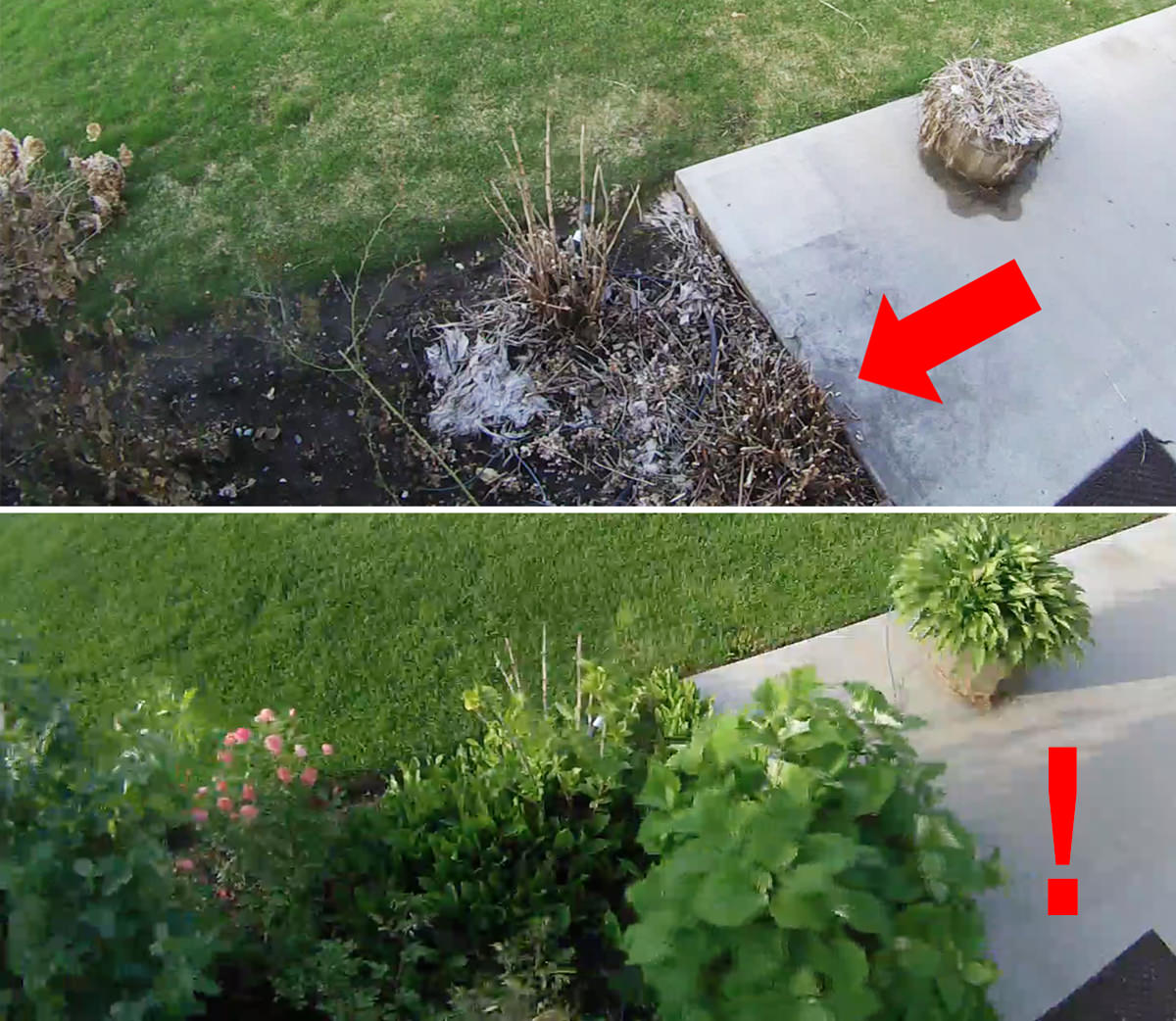 And so... given how it came back from being massacred, I figure it deserves to be there more than I do. After the flowers are gone and I can cut it back again, I'll dig it up and move it to a place where it won't set off my camera alarm. If it can survive being hacked to the ground, surely it can survive being transplanted.