I'm the kind of gardener that's mostly "Eh, just let the plants do what they gonna do."
So when I received the huge surprise that some of my pansies came back from last year... AND that they are growing in weird places (like in a hole in garden barrier fabric!)... I decided to just leave them where they are and plant around everything...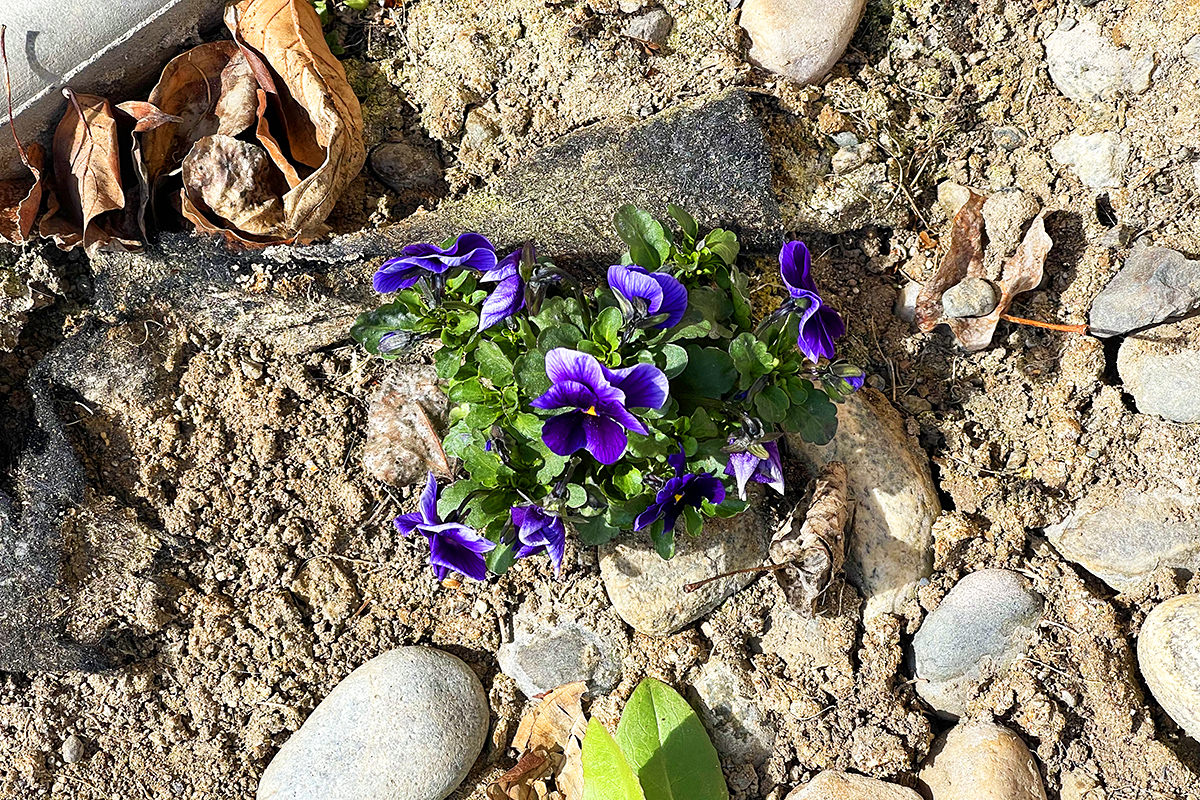 Though apparently I have a green thumb for transplanting, because the irises that I dug up and moved that subsequently died... have somehow come back and are stronger than ever?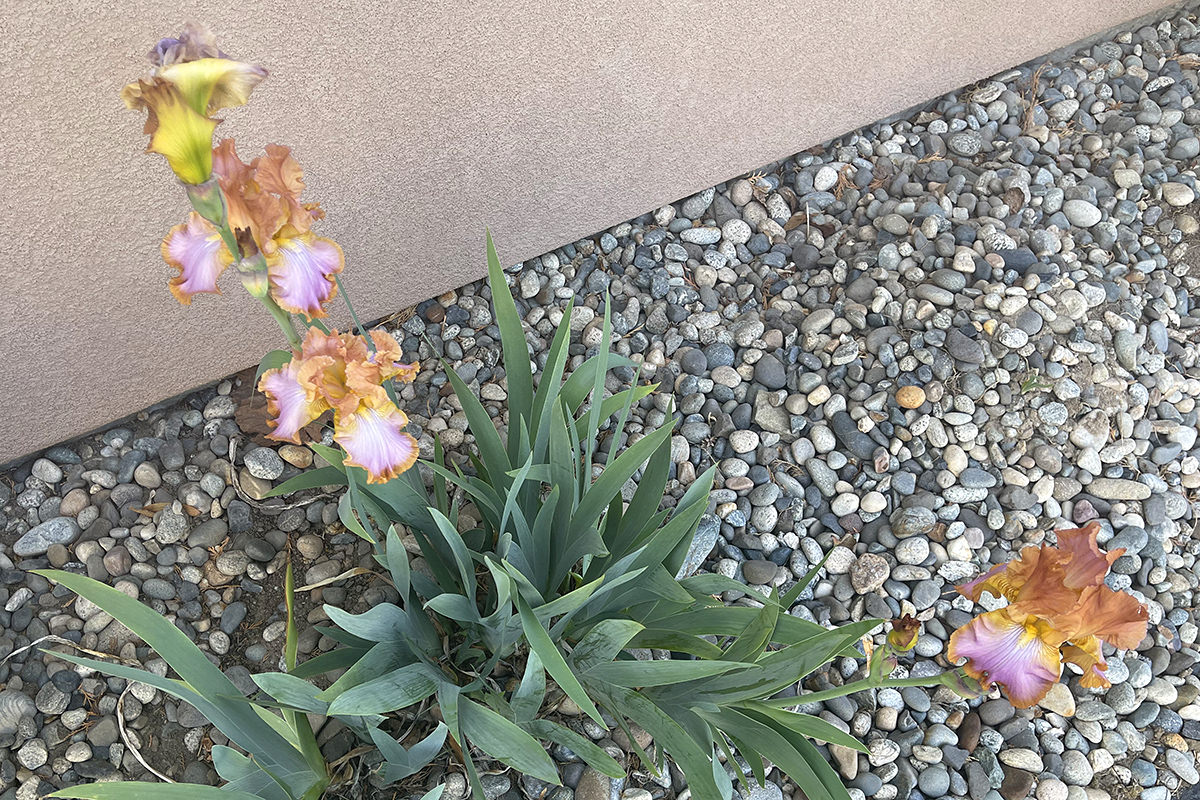 They're some really pretty irises, so I'm not mad they survived, but it was a shock because I expected them to die! I maintain that they are an incredibly stupid flower because many of them can't support their own weight and end up flopping over where they get run over by a mower...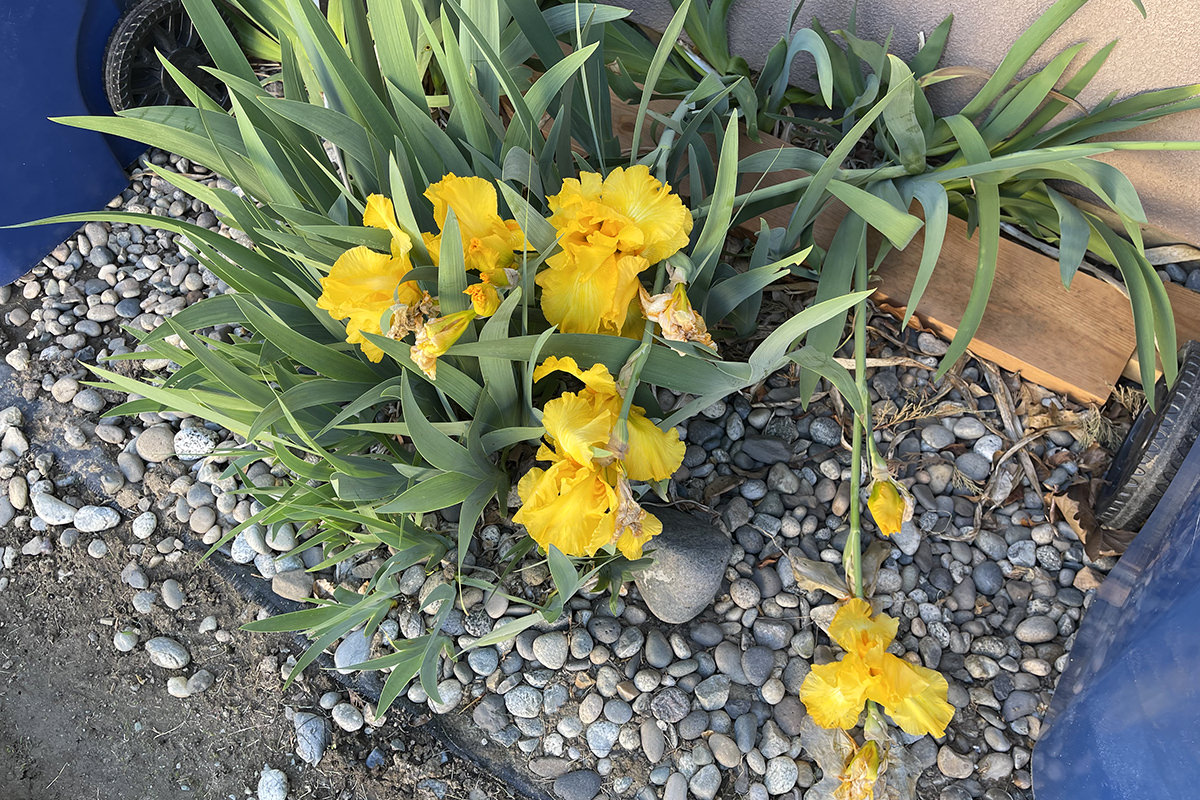 My white irises, however, are like a frickin' fence, and stand straight year after year...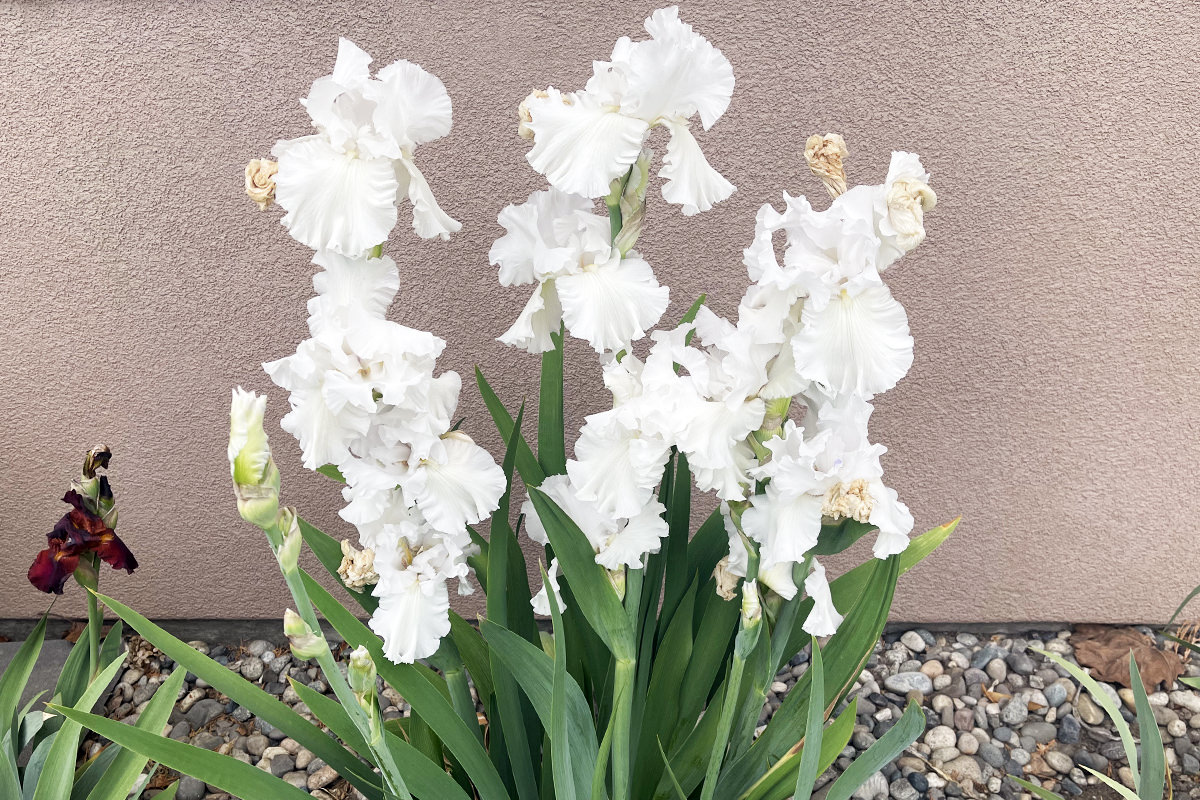 But anyway... finished my planting over Saturday & Sunday. Then this morning I went out and looked to see if my everything survived the early-morning irrigation...
Yikes. Those purple flower thingies (which haven't bloomed yet) get bigger every year. They probably need to be broken up or something. They take up almost the entire bed now!
My dogwood in the front yard which flowers for 15 minutes before all the petals drop off, is at its prettiest right now...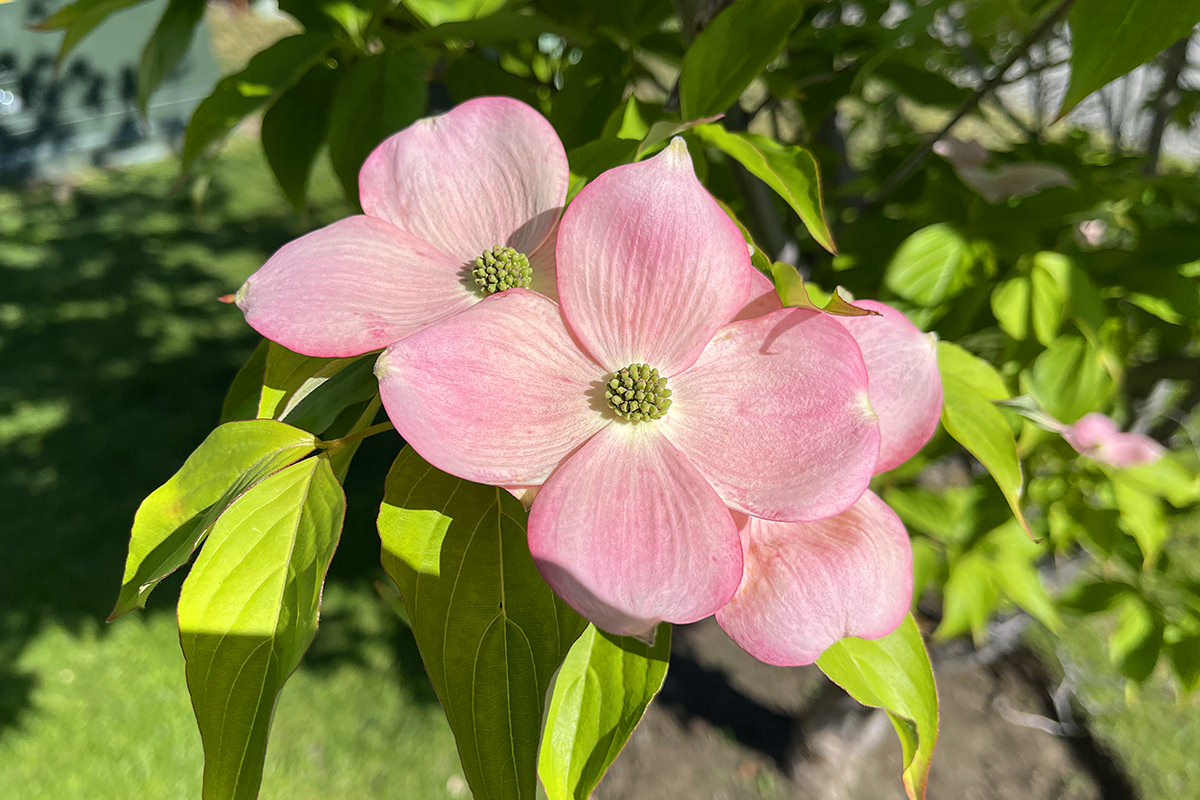 Will probably be bare tomorrow.
And that's it for my life in florals. I only have one area left to plant, but it needs a shrub of some kind and I don't know how to do that right. I might see if the landscaping company can do that for me.