Posted on December 14th, 2016

Yes.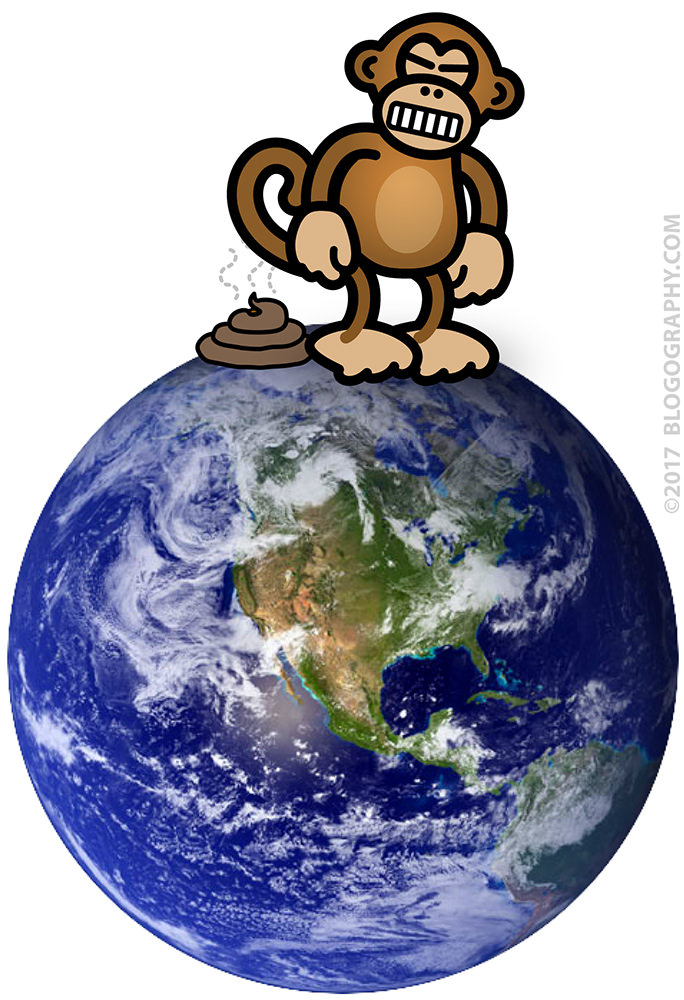 Given the countless monkey lives given to science in the name of improving human lives... it's the least we can do, really.
Posted on August 30th, 2014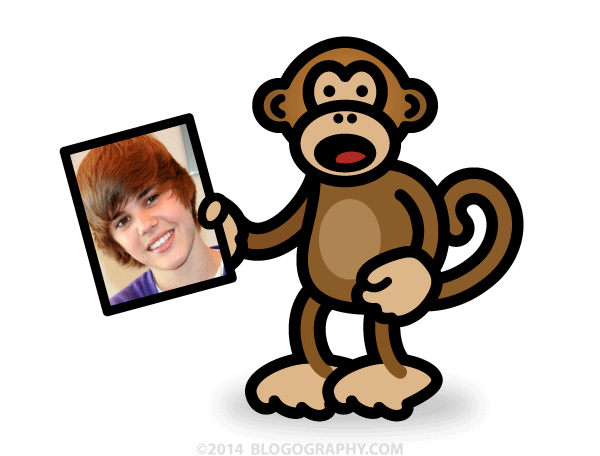 Posted on August 27th, 2014

Everything you know is a lie.
Newsflash: Hello Kitty has never been a cat!
Rest assured, however, that Bad Monkey is most definitely a monkey...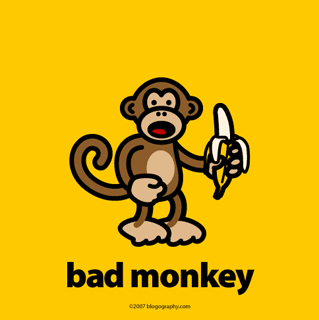 And he's bad.
He's bad.
You know it.
And, speaking as a close personal friend of Hello Kitty...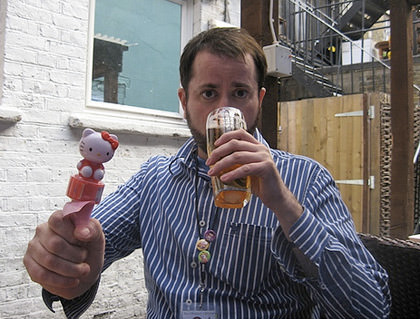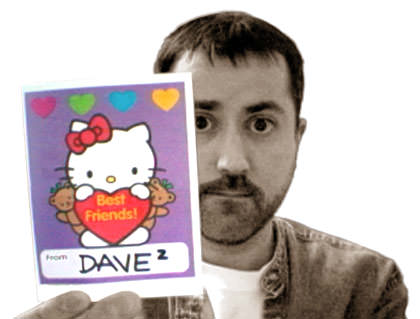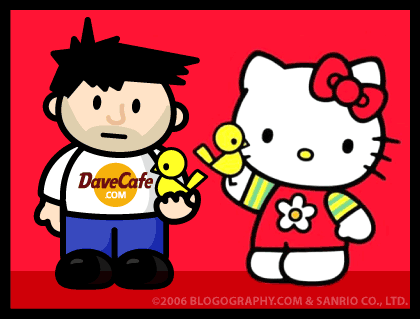 ... SHE'S A FUCKING CAT, OKAY?!?
UPDATE: Annnnnnd... Kotaku brings some much-needed sense to the discussion.
Posted on May 31st, 2014

Today was a free day to hang out with The Certifiable Princess and her husband, which is the absolute best reason to visit Tampa.
They were nice enough to take me to lunch in Tarpon Springs at Rusty Bellies, home to my favorite potato salad on earth. And what's better than a bowl of the World's Best Potato Salad?
How about TWO bowls of the World's Best Potato Salad!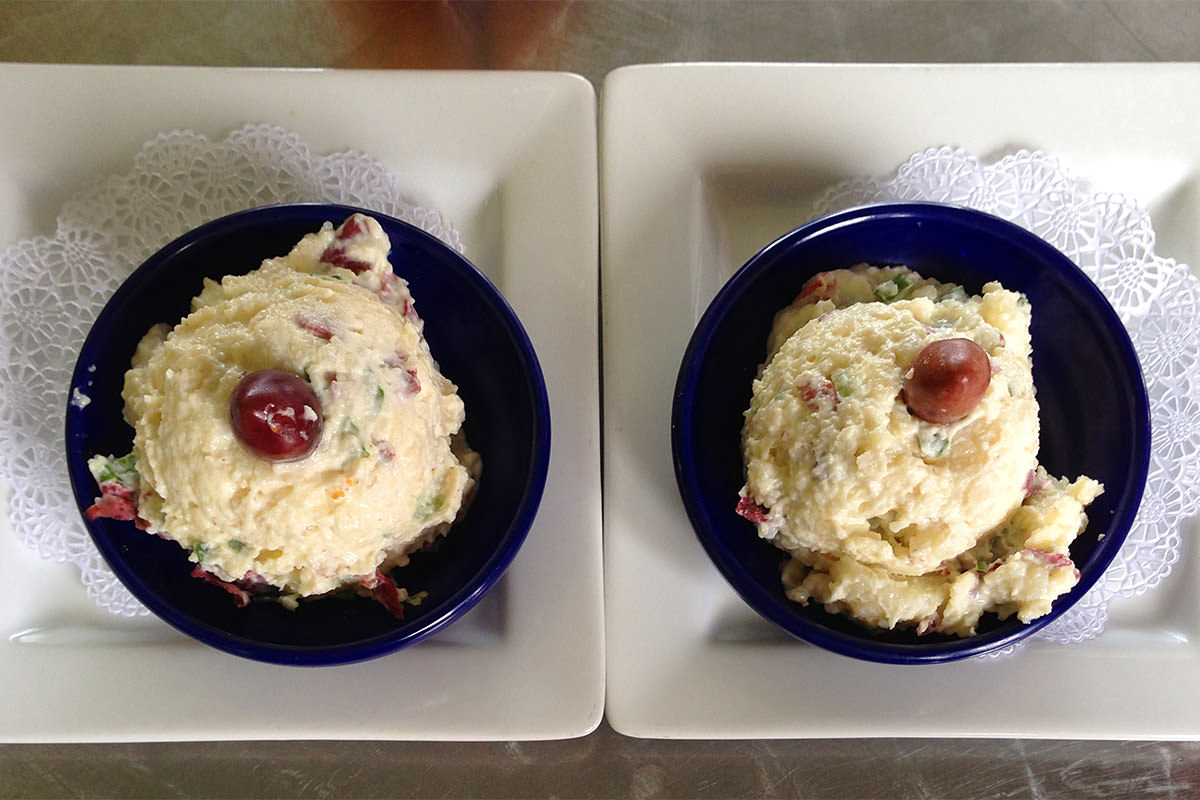 It's Mr. Rusty! Who is apparently into canibalism...
Who's got crabs?
Decided to try BIRTHDAY CAKE M&M's when we stopped at a drug store. They don't have cake in them or anything, it's more like cake flavoring added to regular ol' chocolate M&M's. Not horrible, but not very exciting either...
After an afternoon of big fun at CP's granddaughter's dance recital, it was off to Ybor City for dinner and good times...
Dinner was at a terrific restaurant called "Bernini's," which featured a beautiful pizza oven...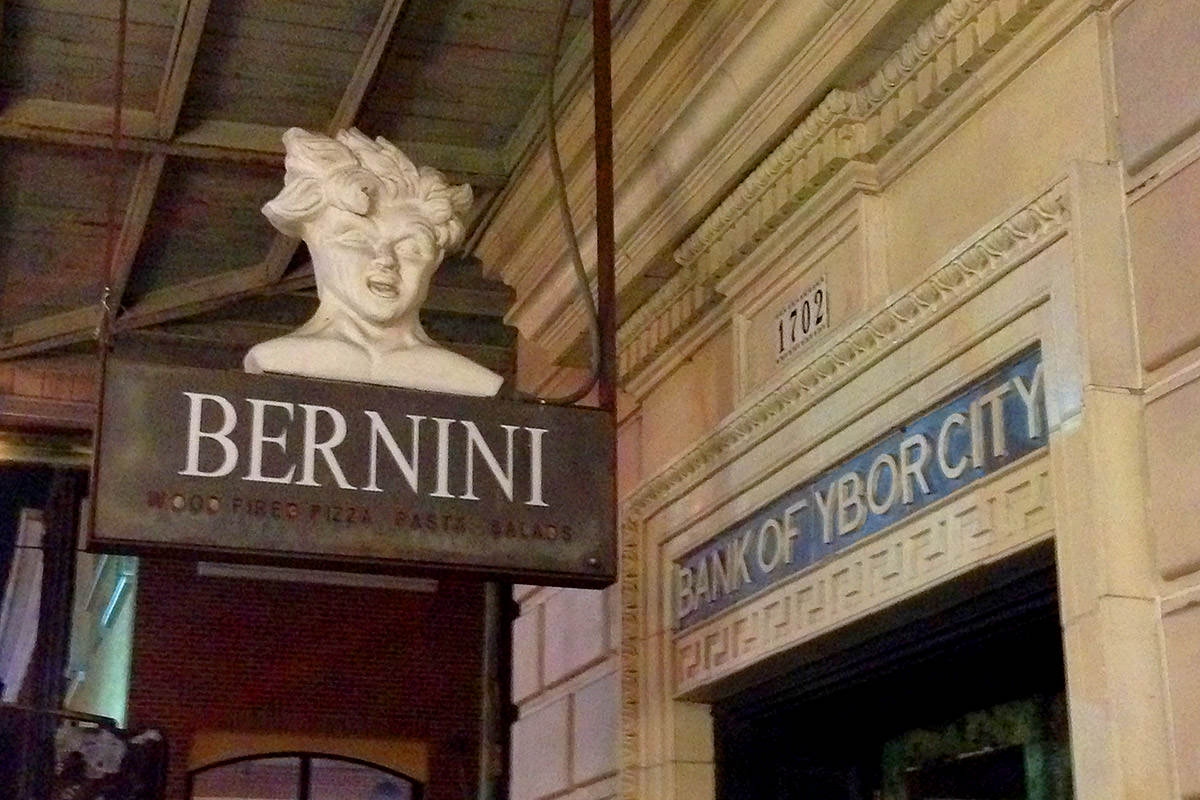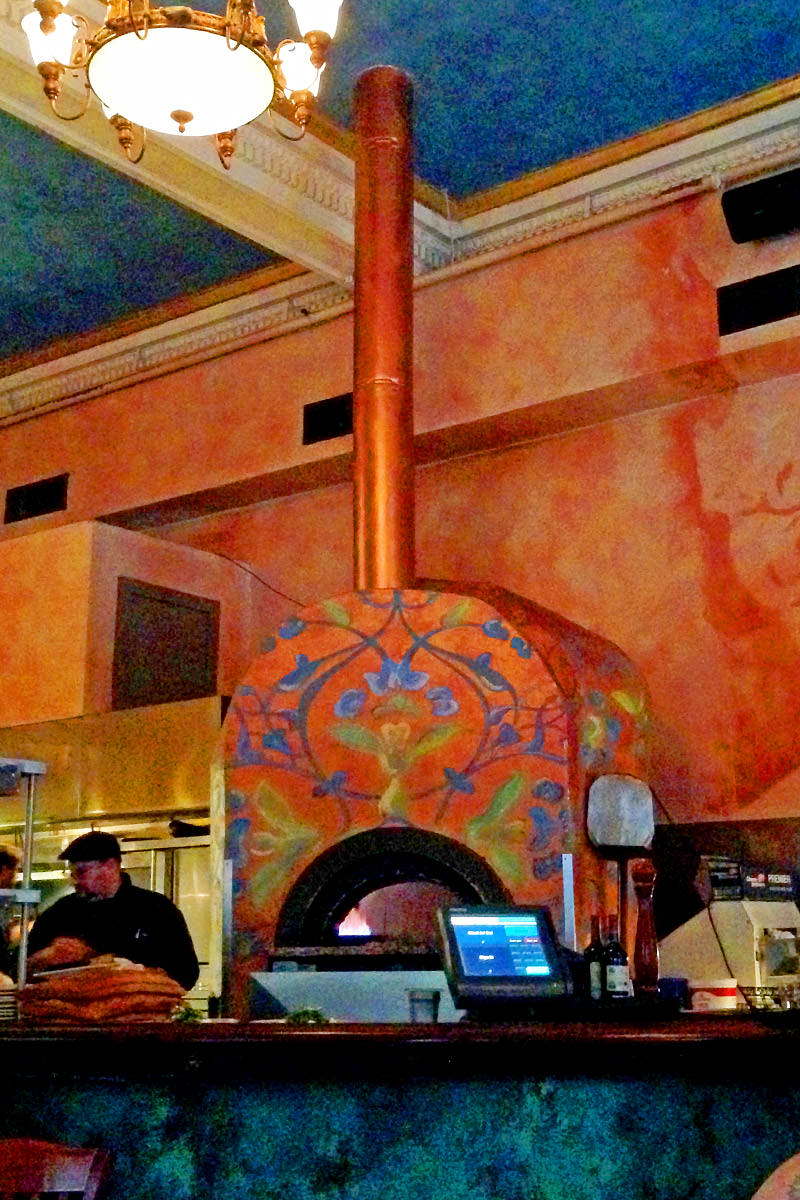 Across the street was a bar called... wait for it... BAD MONKEY!...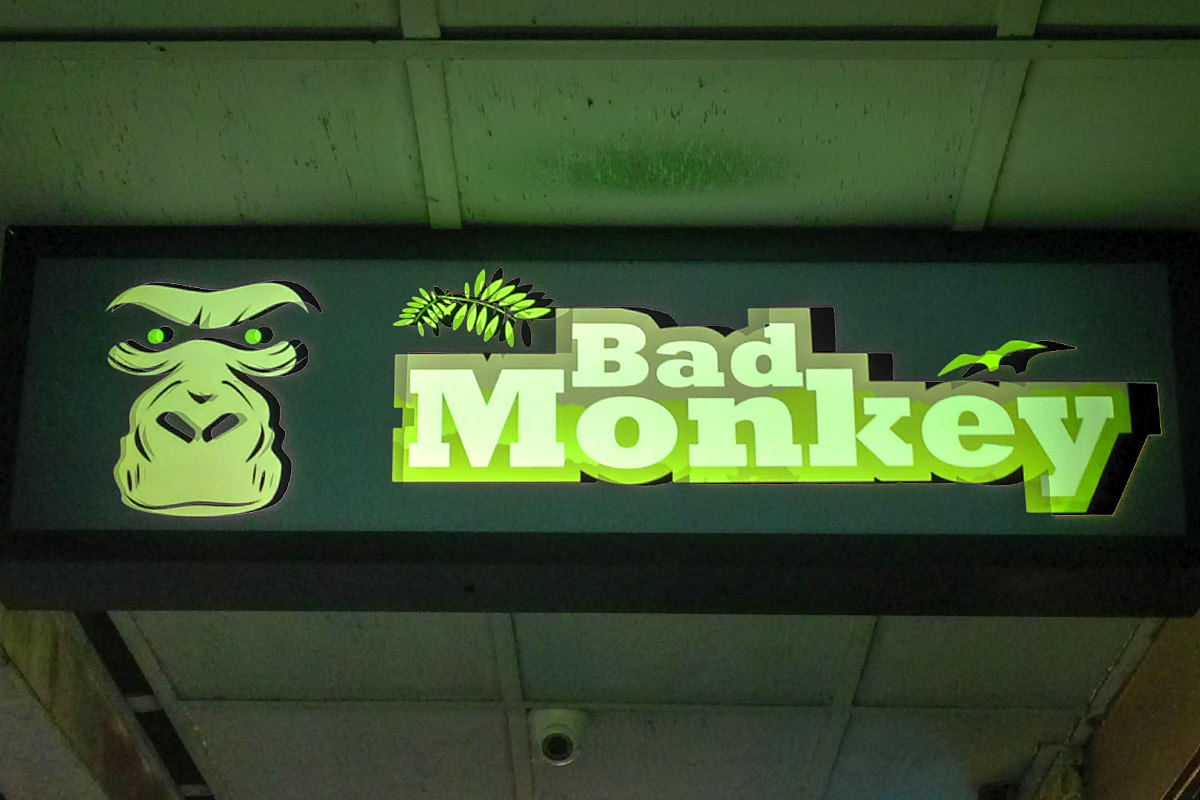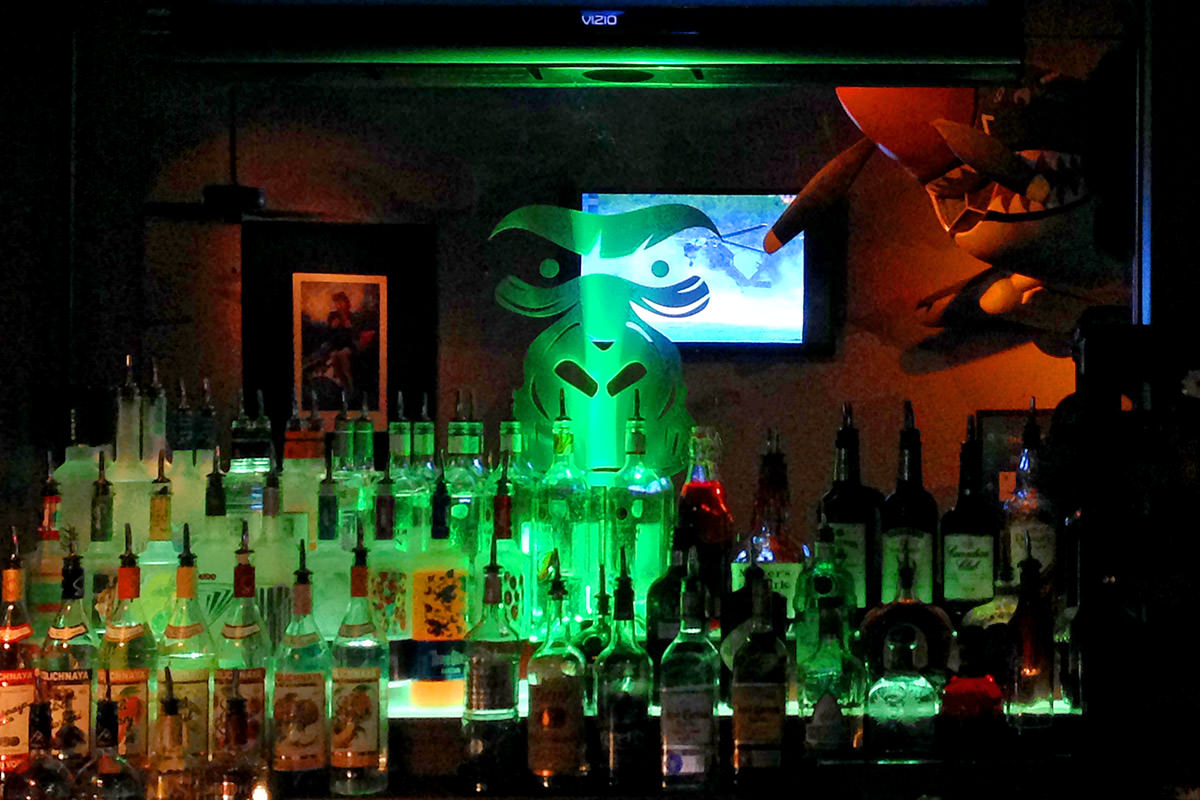 They even had giant Bad Monkey Jenga...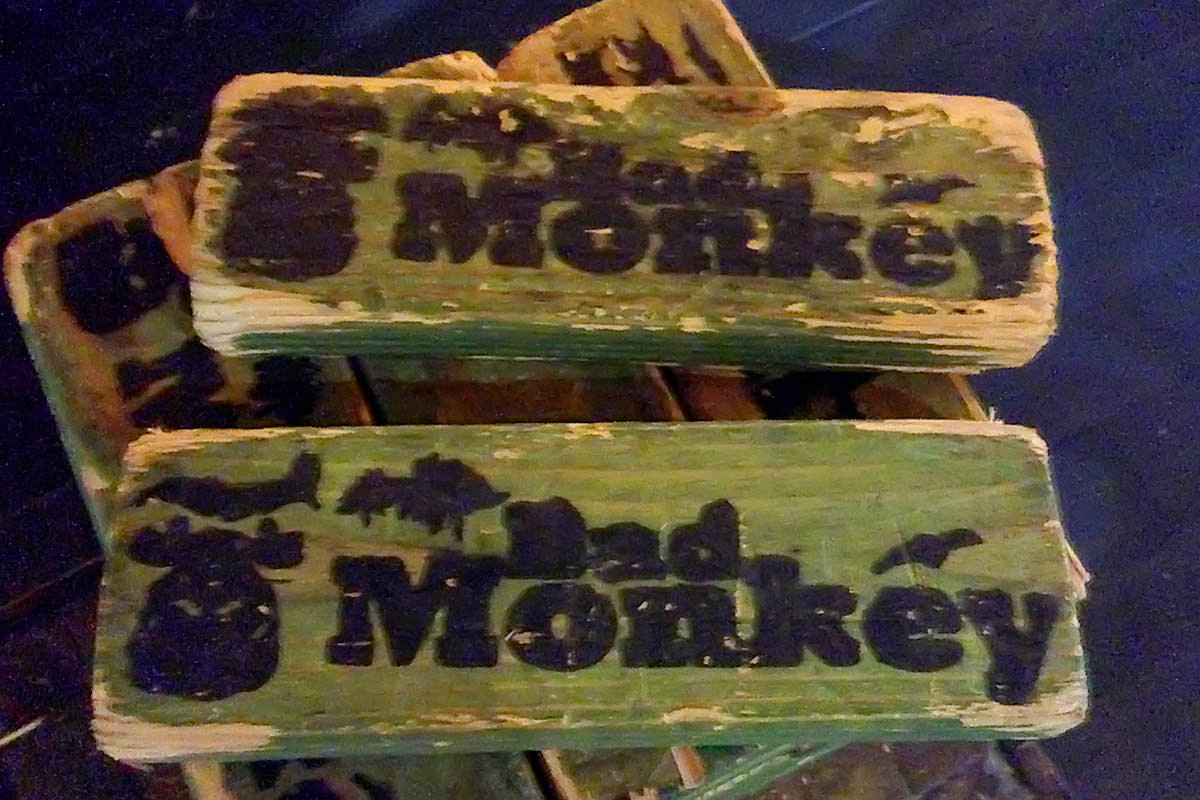 The Red Sox were trouncing Tampa Bay, which was nice...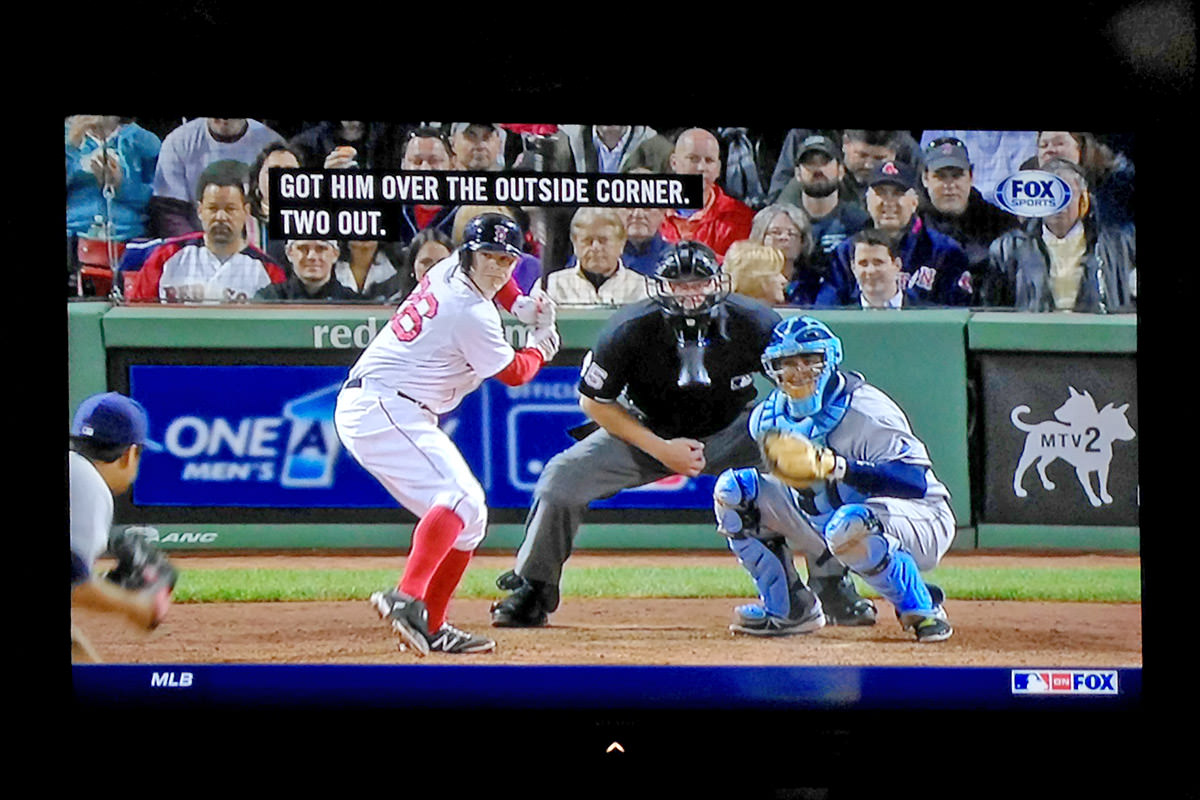 Then it was time to wander down 7th Avenue to see what's happening on a Saturday night. Turns out it's quite a lot.
Mr. Empanada was hoppin'...
The Columbia Restaurant with its beautiful tiles was glowing...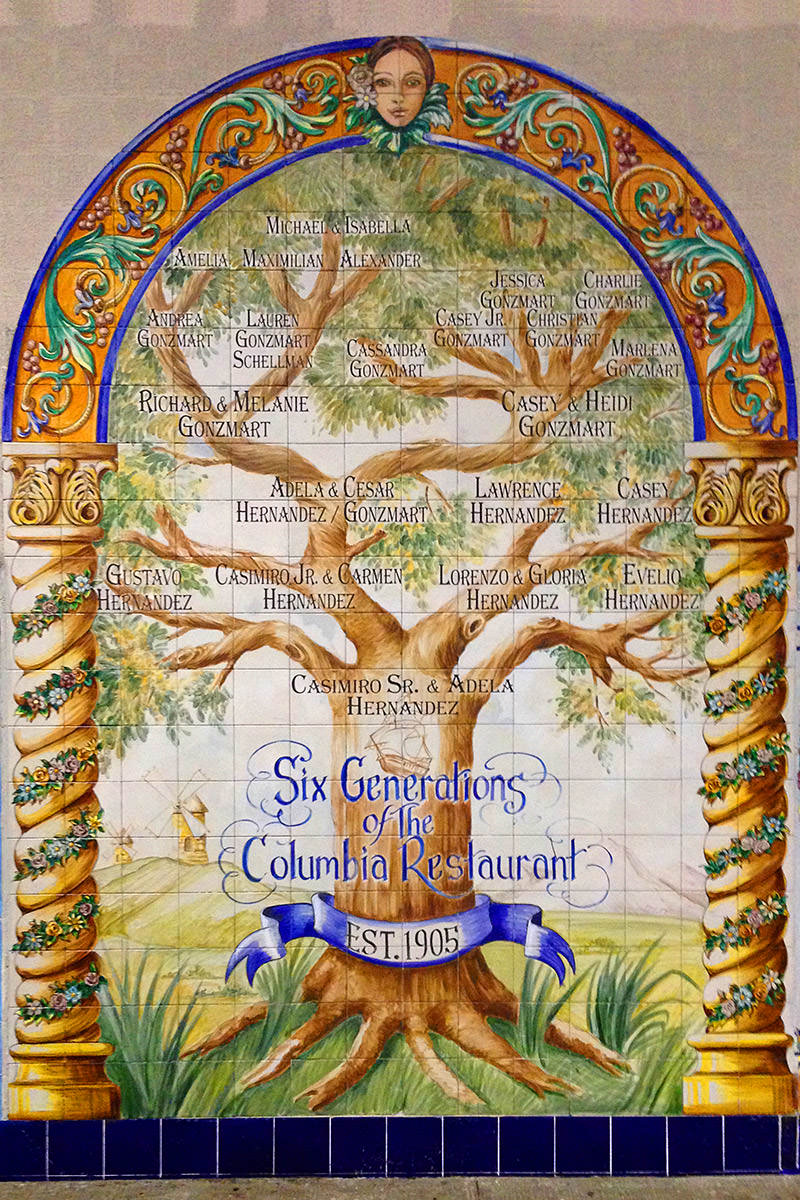 The rest of the evening was spent walking around and doing some window shopping...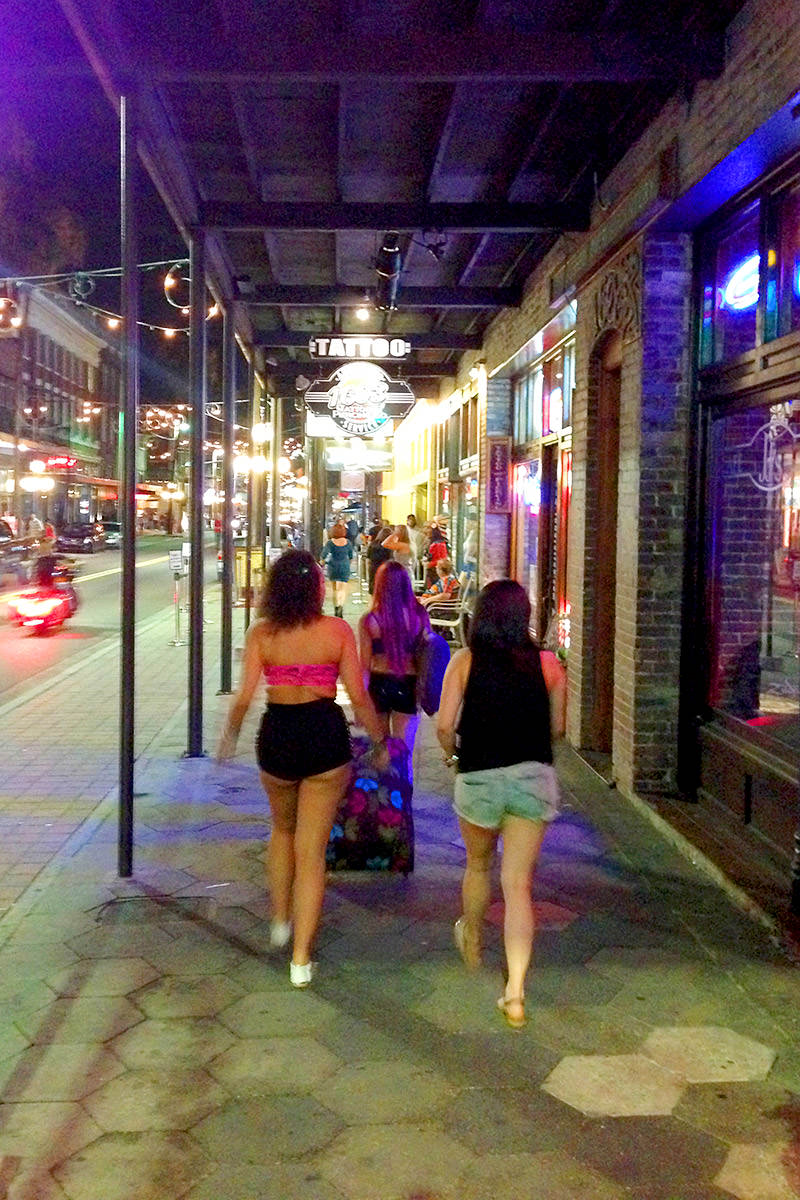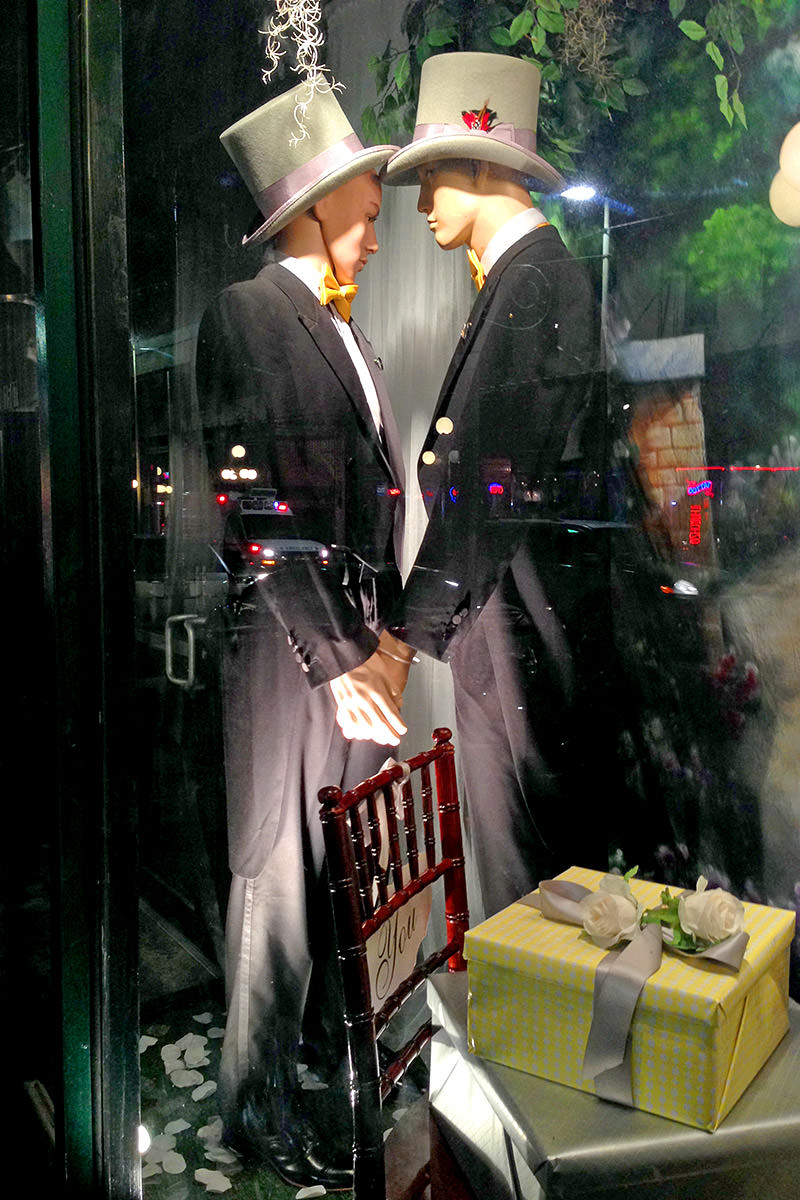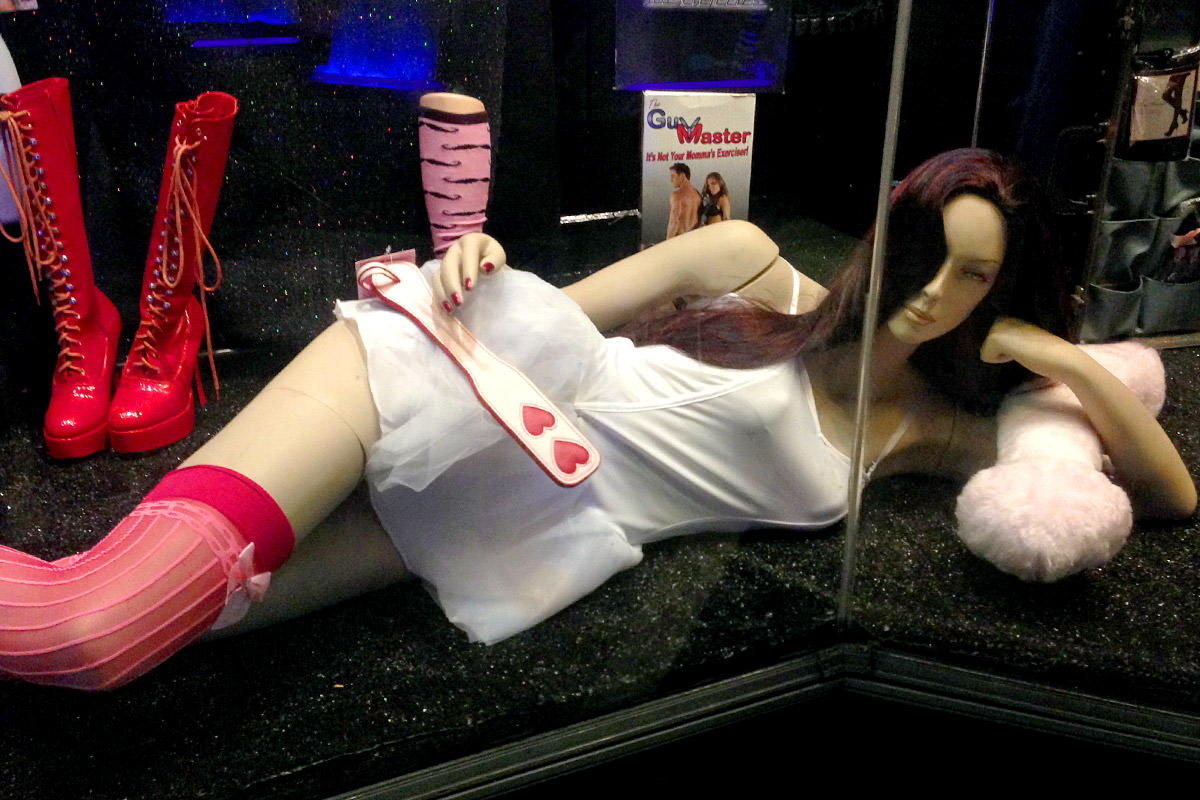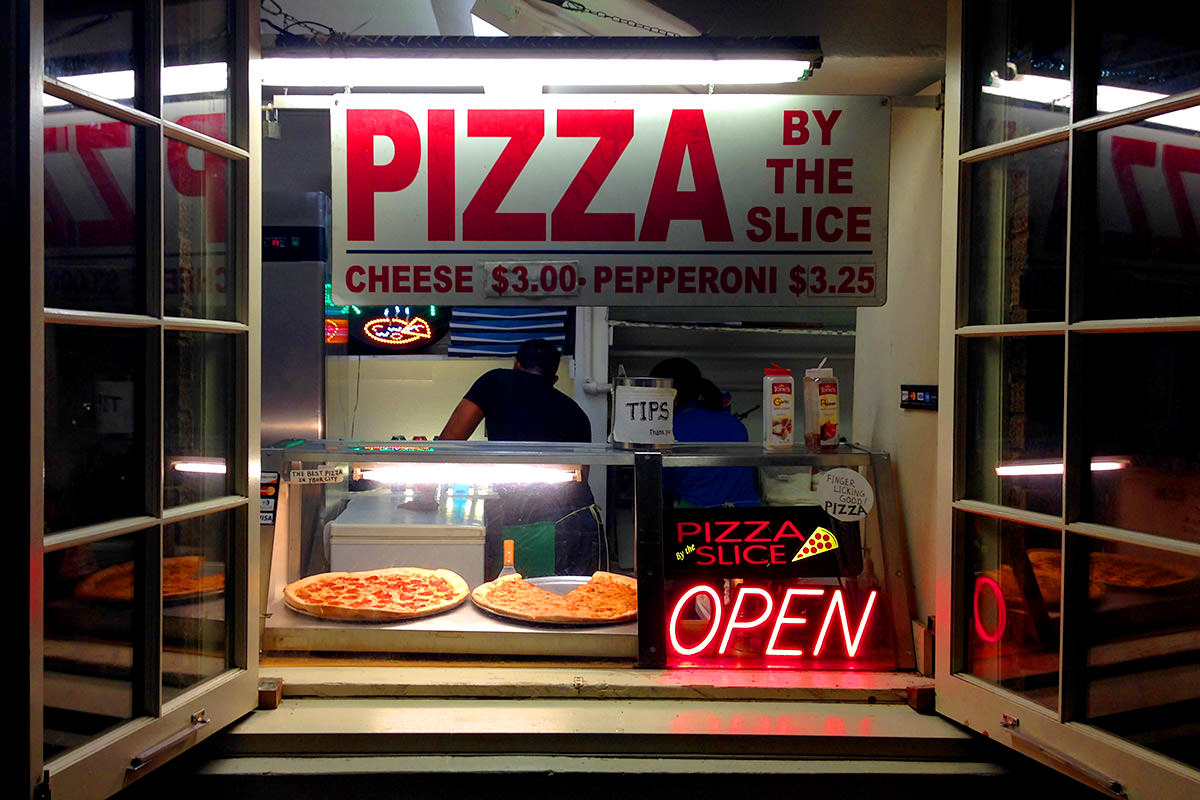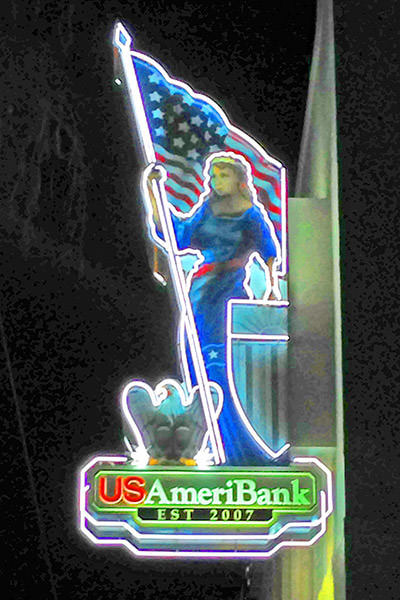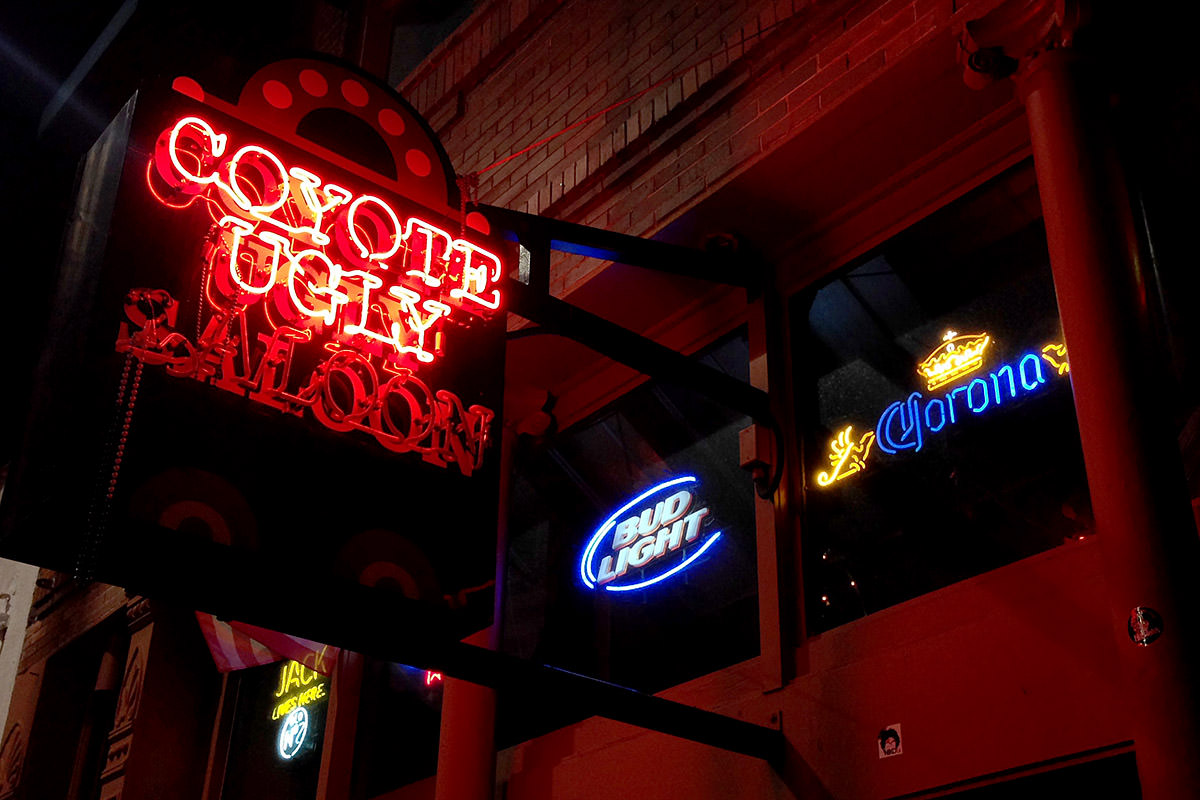 And... that's a wrap!
Now I should probably attempt to get some sleep, seeing as how I have to get up at 4:30am o I can get to the airport for my flight home.
Blargh.
Posted on December 10th, 2012

I don't know what this world is coming to.
I'm horrified that monkeys are now being jailed for wanting to do a little holiday shopping at the local IKEA. I mean, what the heck? Humans aren't the only ones who want to buy a BOOMFLARG bookcase for their den... or to give POOFENVOOG glassware for Christmas gifts!
And it doesn't even matter if they're wearing a fancy-ass coat!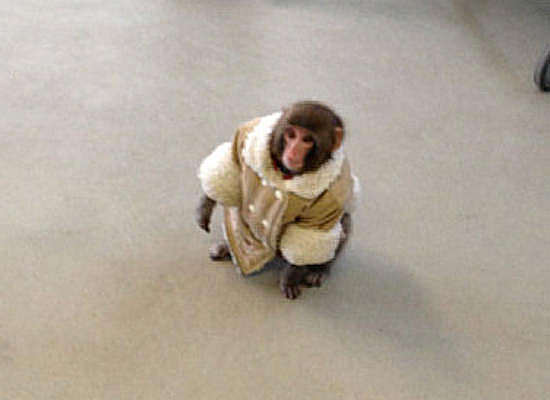 Needless to say, Bad Monkey is livid.
He seems intent on putting on his little shearling coat and taking a trip to IKEA so he can dare somebody to say he isn't allowed to shop there...

I think he must have at least one gun in that coat. Probably two.
Posted on May 21st, 2012

Some people...

Posted on March 1st, 2011

It's on. Bring it.
My DaveToon character, Bad Monkey, was created to be the crazy-ass evil alter-ego of Lil' Dave (which you can read about here). From the beginning, he's done everything to live up to his name... he drinks, he swears, he smokes, he kicks people in the nuts, he smuggles cocaine, he smuggles weapons, he even craps his pants. And, while there's no photographic evidence, I'm pretty certain he does drugs while partying with hookers and porn stars.
And then today as I was surveying the latest damage by Charlie Sheen, it suddenly occurred to me...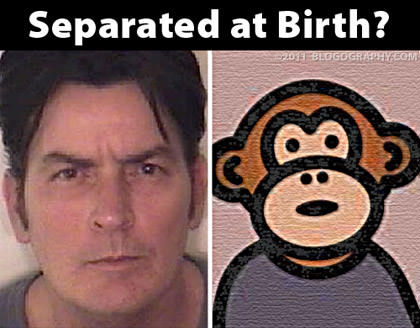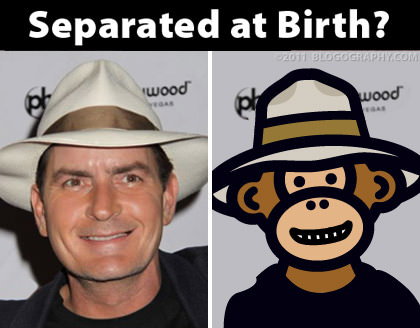 Holy crap! My monkey isn't "bad" by accident... his role model is Charlie Sheen!
He's got tiger blood and Adonis DNA! And that's okay.
Because I'm tired of pretending like my monkey isn't special. I'm tired of pretending like my monkey's not bitchin'... a total frickin' rock star from Mars... and people can't figure him out, they can't process my monkey. I don't expect them to. You can't process Bad Monkey with a normal brain.
Charlie Sheen is Winning. So, hello... BANG! Winning! Bad Monkey is obviously winning. Duh!

I've to get me some of that new Charlie Sheen drug and sprinkle it on my corn flakes in the morning so I can be winning too. Apparently it doesn't show up on a drug test, so it's not like there's any down-side.
Well, unless you're a fan of Two and a Half Men.