I don't know what this world is coming to.
I'm horrified that monkeys are now being jailed for wanting to do a little holiday shopping at the local IKEA. I mean, what the heck? Humans aren't the only ones who want to buy a BOOMFLARG bookcase for their den... or to give POOFENVOOG glassware for Christmas gifts!
And it doesn't even matter if they're wearing a fancy-ass coat!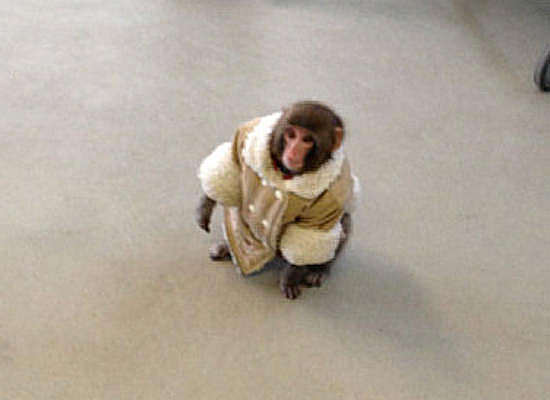 Needless to say, Bad Monkey is livid.
He seems intent on putting on his little shearling coat and taking a trip to IKEA so he can dare somebody to say he isn't allowed to shop there...

I think he must have at least one gun in that coat. Probably two.