Posted on May 28th, 2023

Another week another Sunday ... because an all new Bullet Sunday starts... now...


• Cool! Michael Rosenbaum (who has one of my favorite podcasts) posted THIS to Facebook...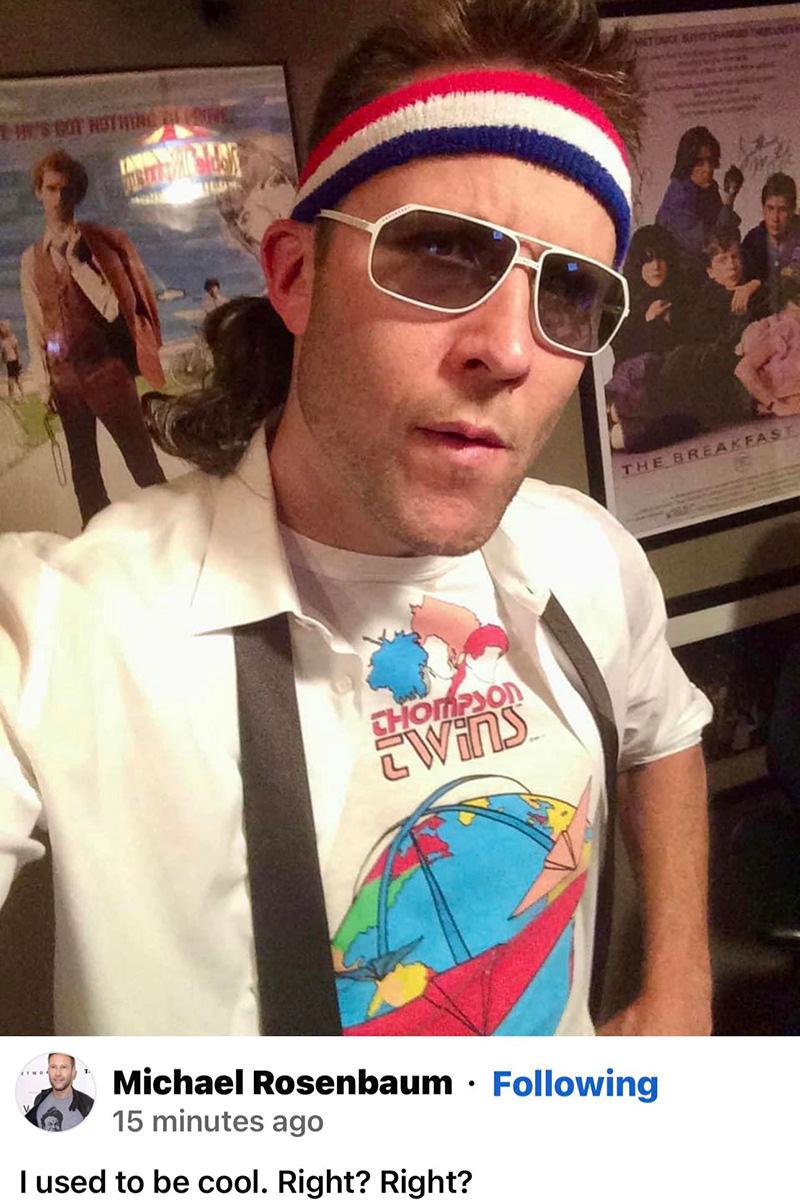 So of course I had respond...
Because The Thompson Twins are totally cool!

• Modern Meta! I've read a lot about film. I love movies and am fascinated by how people deconstruct and analyze them to add depth to our understanding and appreciation of this artform. Thomas Flight is my hands-down favorite...
He's so amazing at this kind of thing. If you love film, you need to check out his Youtube Channel.

• Natively! I've read a lot of documentation about how people have been systematically excommunicated from society by having their cultures, practices, and languages outlawed. The USA has many such travesties. Like native Hawaiians having their hula outlawed... only to have it later coopted and turned into a tourist attraction. Fortunately there are Hawaiians who are attempting to respect and honor the hula so that it returns to its original purpose, but still what a legacy of destruction we have. Needless to say, Native Americans have been horribly treated by the country... despite giving and contributing so much. And American Sign Language? Oh yeah... another contribution. This is fascinating...
It's important we know where we came from. And who came before us.

• Life's a Drag! Remember when I wore this Halloween costume I made… in Florida?? Probably be arrested for it now....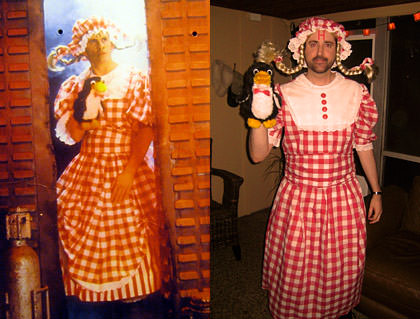 Florida is quickly becoming a fascist hellscape... and the rest of the country seems to be in danger of the same drama.

• Avenger! These Wes Anderson parodies are getting out of hand...
Just kidding. They're so good.

• Barbie! The marketing for this movie is genius. "If you love Barbie, this movie is for you." — "If you hate Barbie, this movie is for you."
Apparently the movie is for everybody!

• MOM?!? The other day I fell down a Jimmy Fowlie rabbit hole, which lead me back to the first video I ever saw of his...
LOL. Just as funny now as it always was.

Well, good luck with all that.
Posted on May 31st, 2014

Today was a free day to hang out with The Certifiable Princess and her husband, which is the absolute best reason to visit Tampa.
They were nice enough to take me to lunch in Tarpon Springs at Rusty Bellies, home to my favorite potato salad on earth. And what's better than a bowl of the World's Best Potato Salad?
How about TWO bowls of the World's Best Potato Salad!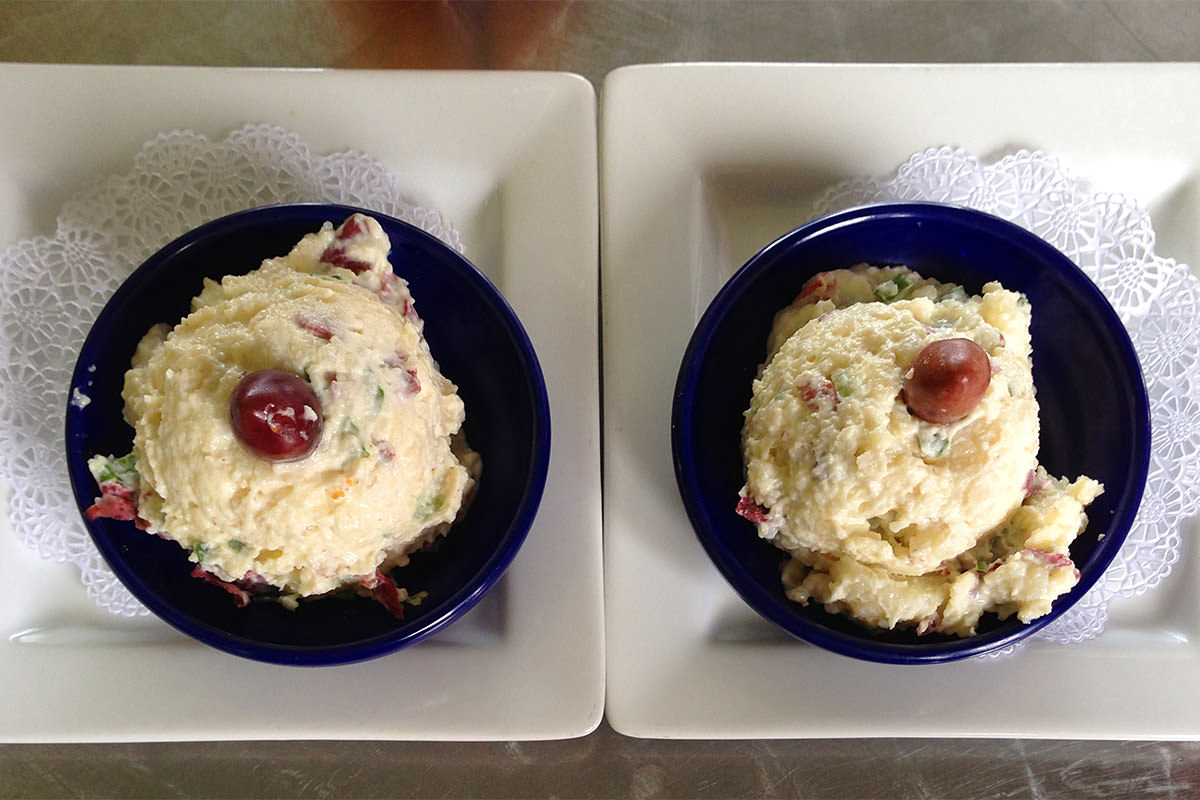 It's Mr. Rusty! Who is apparently into canibalism...
Who's got crabs?
Decided to try BIRTHDAY CAKE M&M's when we stopped at a drug store. They don't have cake in them or anything, it's more like cake flavoring added to regular ol' chocolate M&M's. Not horrible, but not very exciting either...
After an afternoon of big fun at CP's granddaughter's dance recital, it was off to Ybor City for dinner and good times...
Dinner was at a terrific restaurant called "Bernini's," which featured a beautiful pizza oven...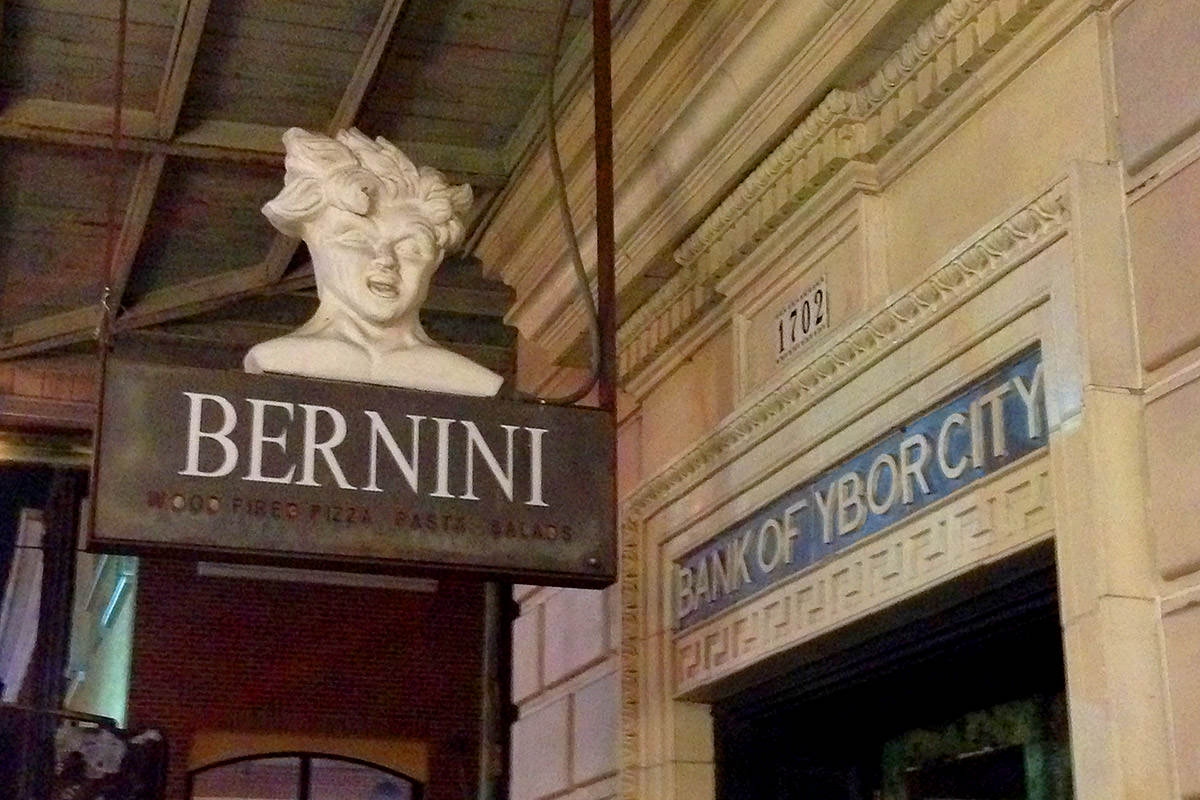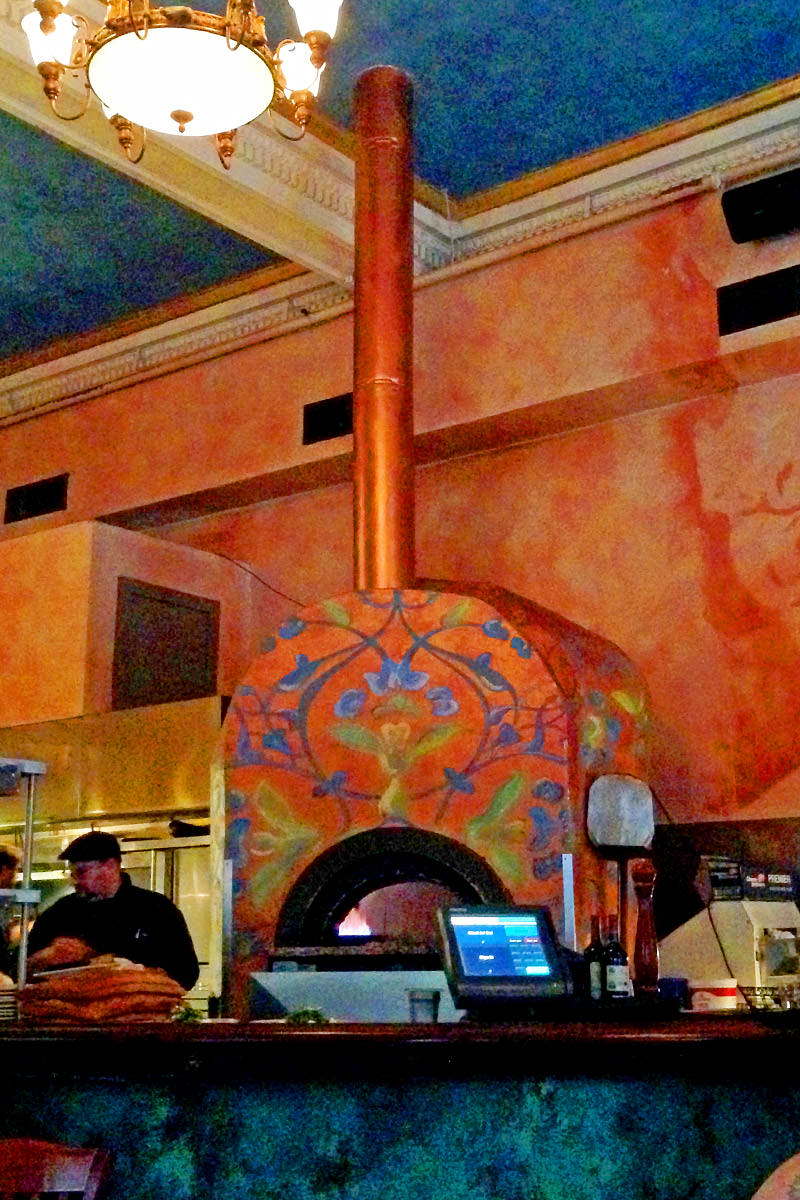 Across the street was a bar called... wait for it... BAD MONKEY!...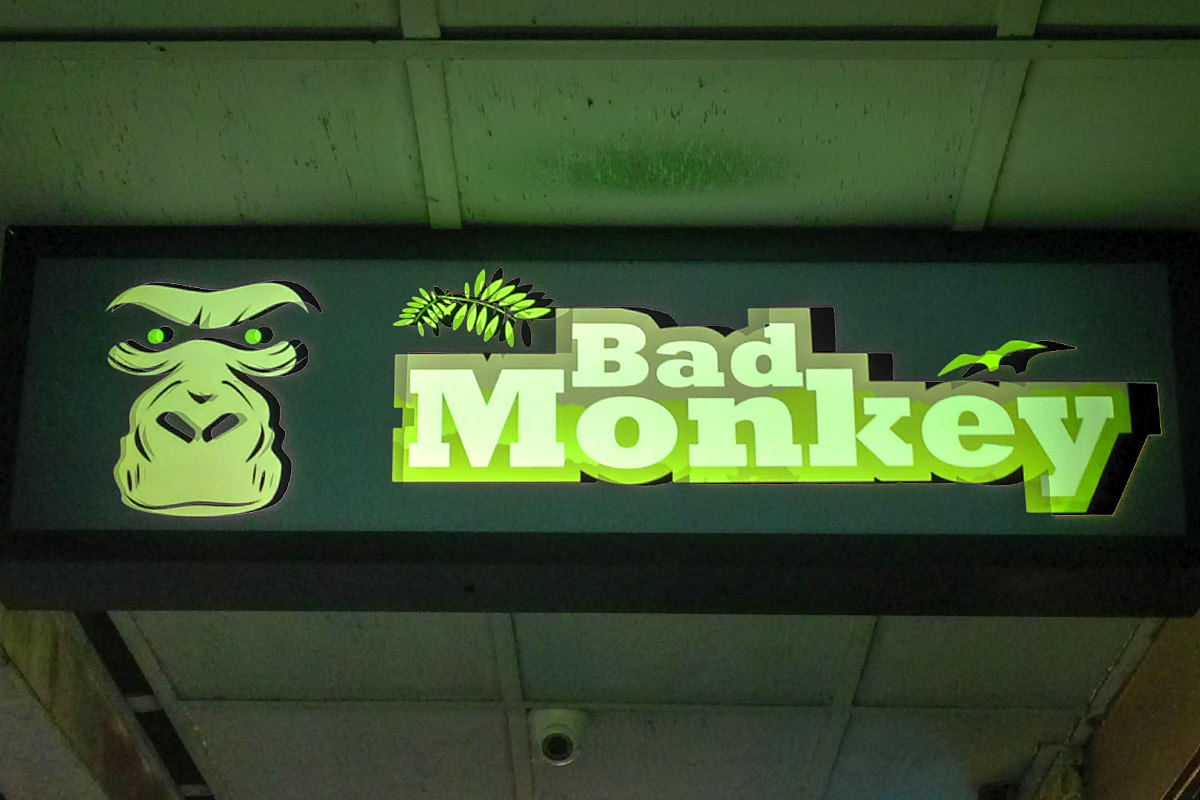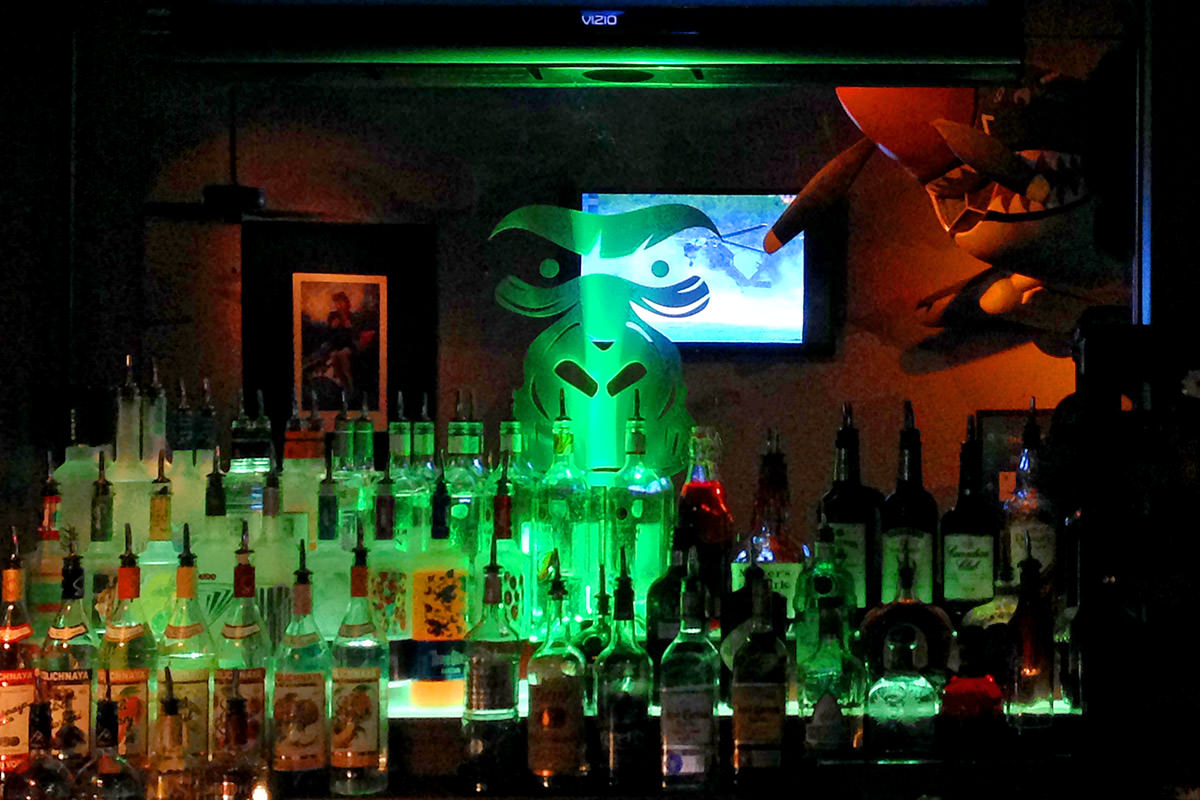 They even had giant Bad Monkey Jenga...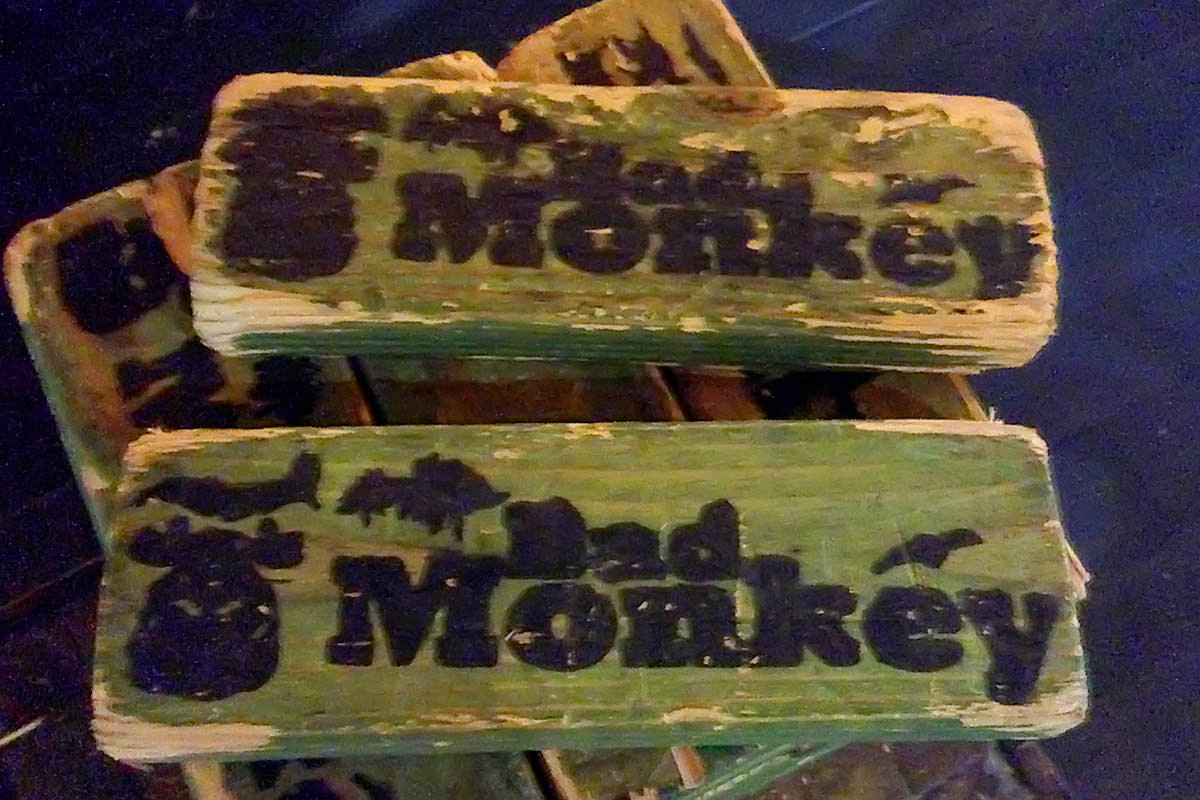 The Red Sox were trouncing Tampa Bay, which was nice...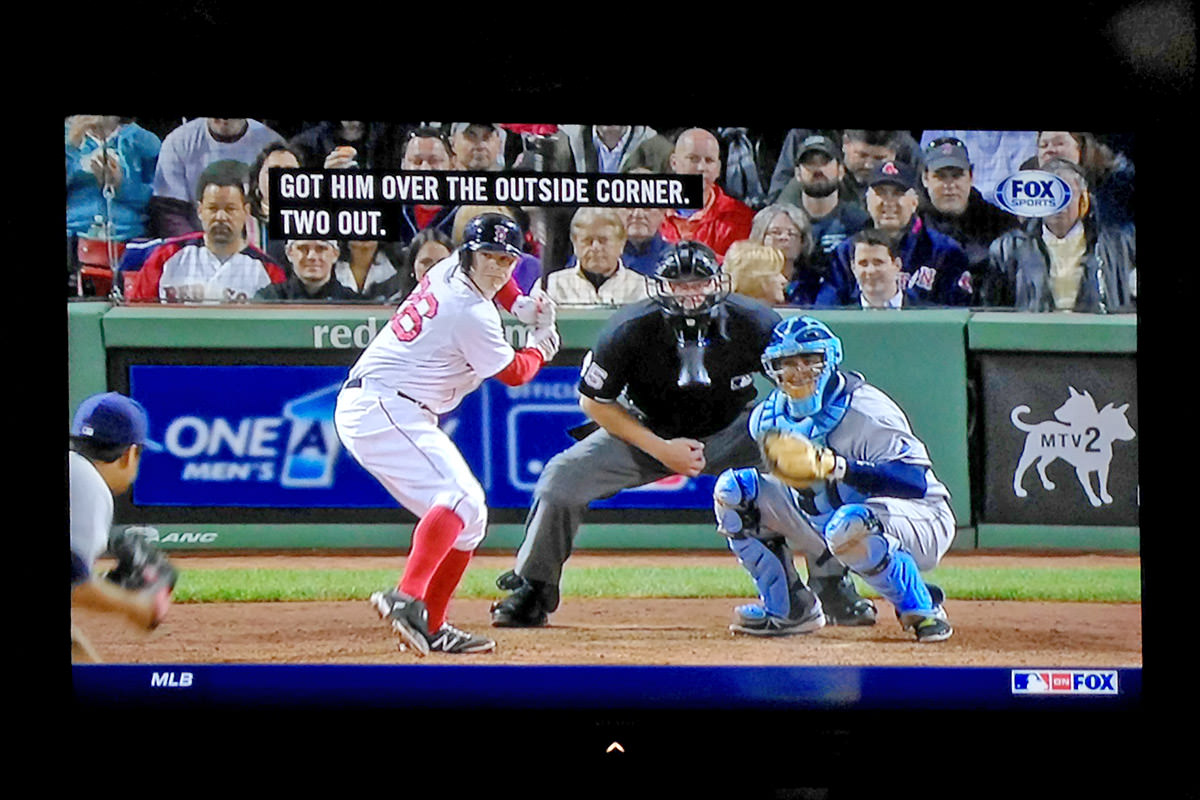 Then it was time to wander down 7th Avenue to see what's happening on a Saturday night. Turns out it's quite a lot.
Mr. Empanada was hoppin'...
The Columbia Restaurant with its beautiful tiles was glowing...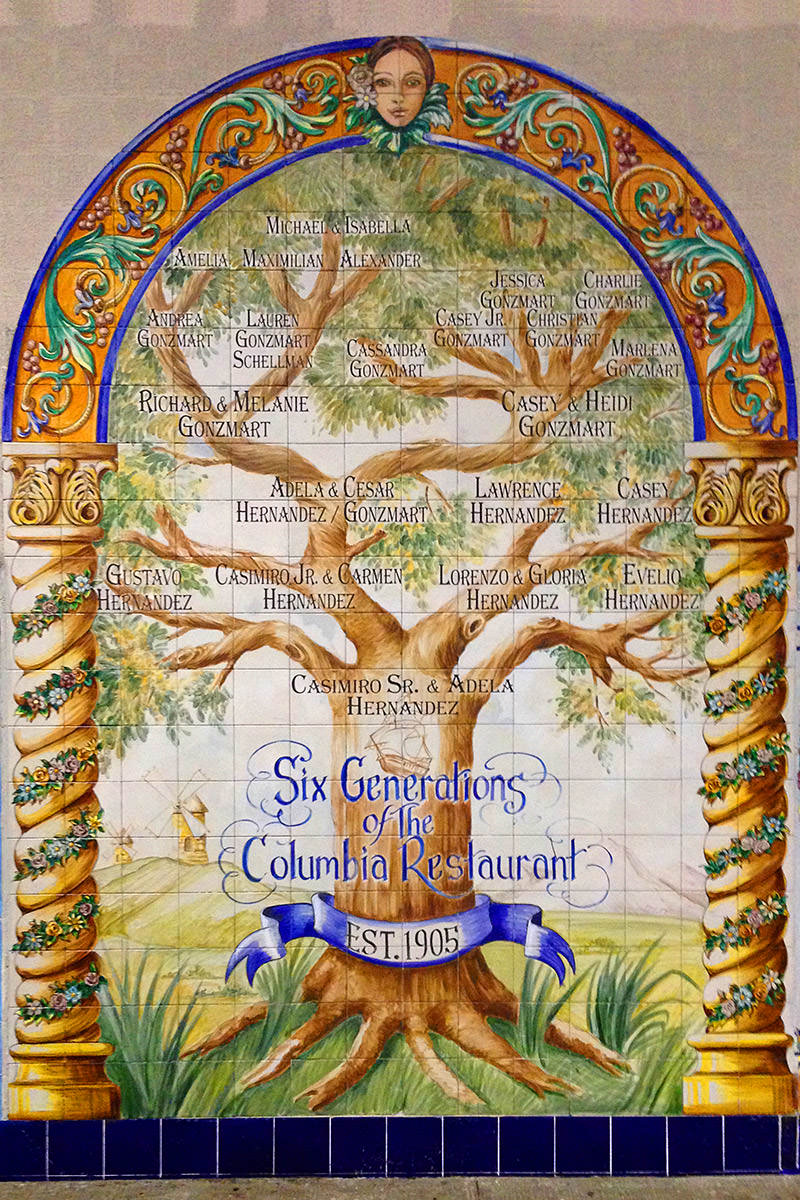 The rest of the evening was spent walking around and doing some window shopping...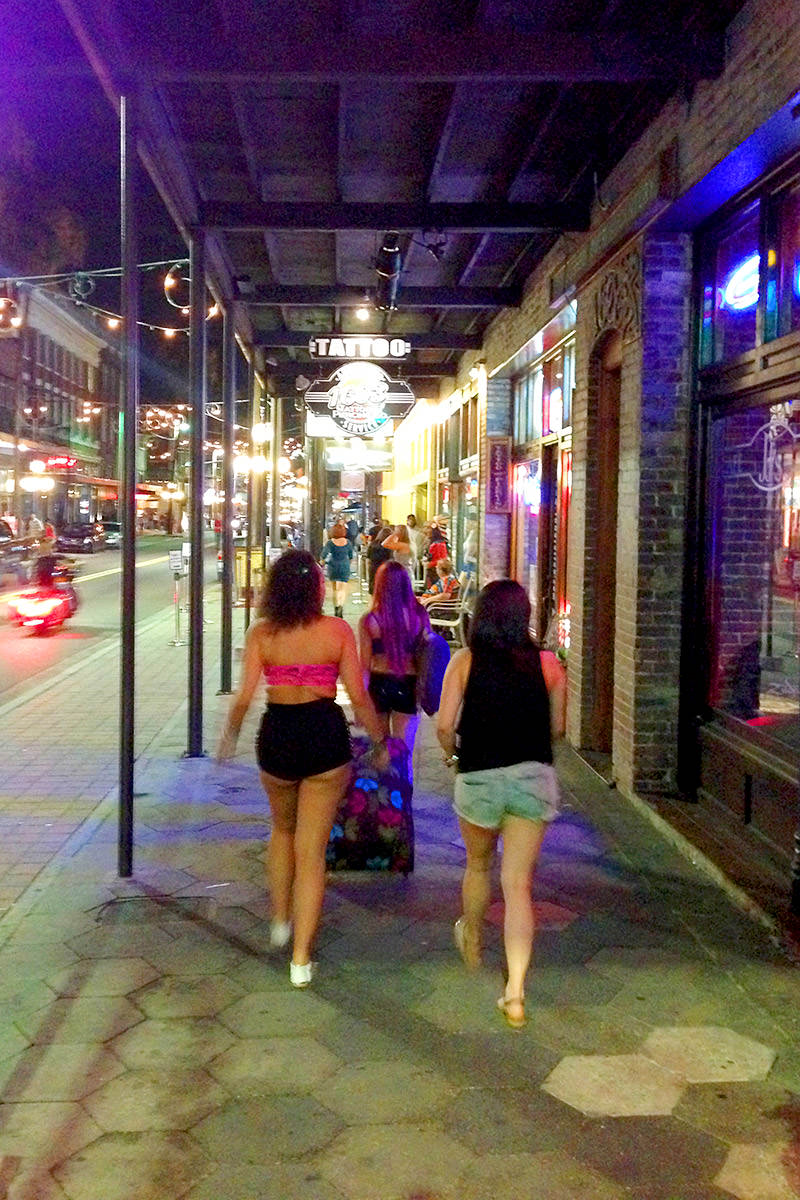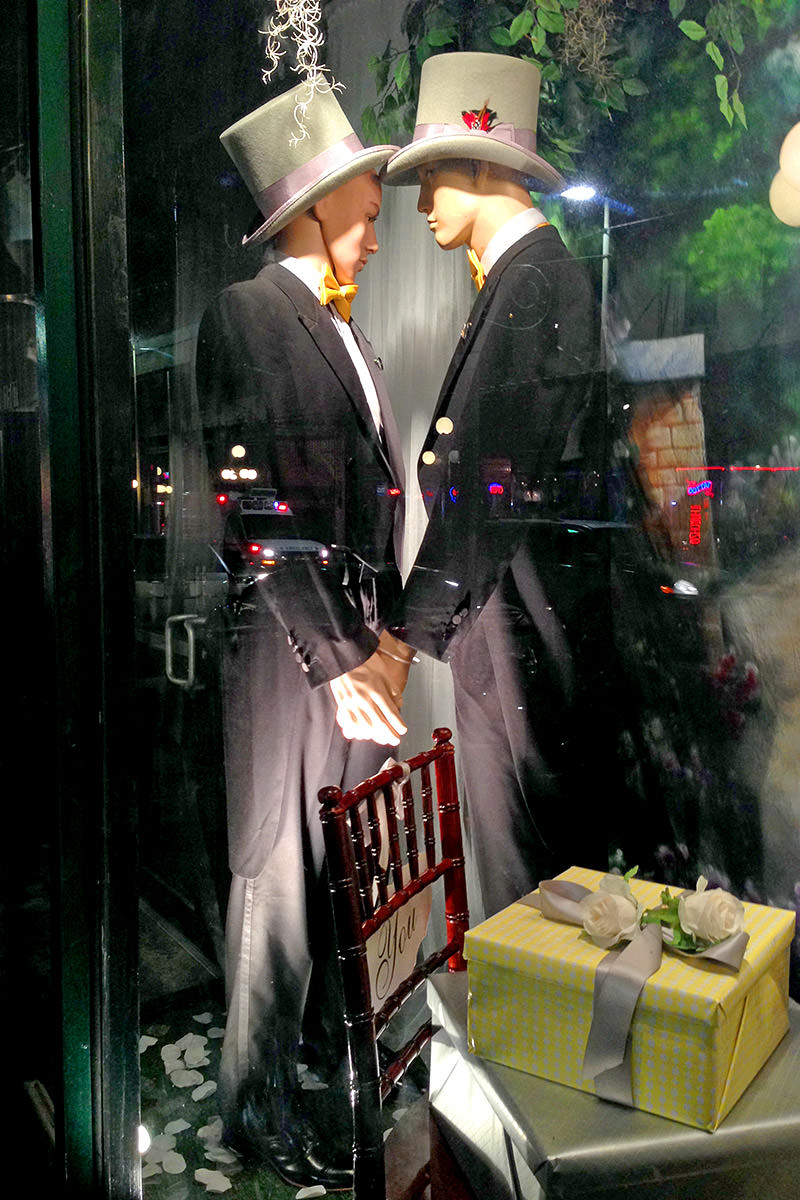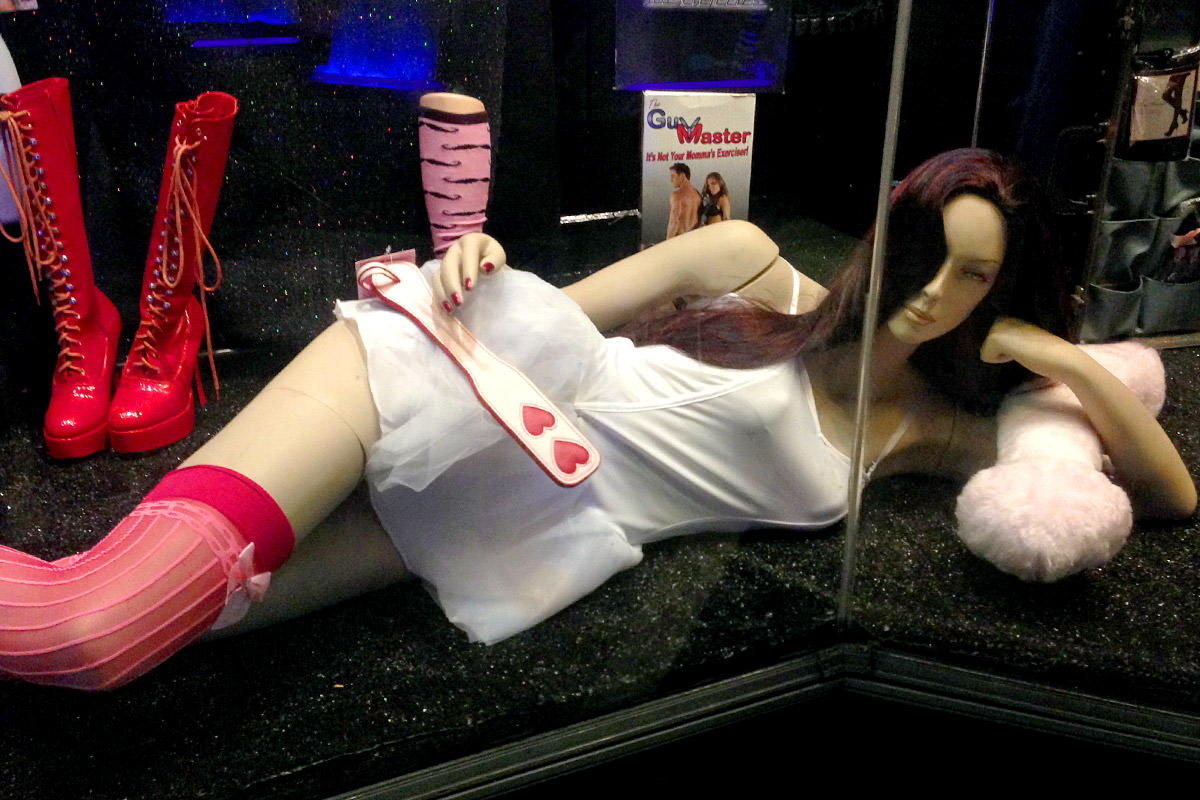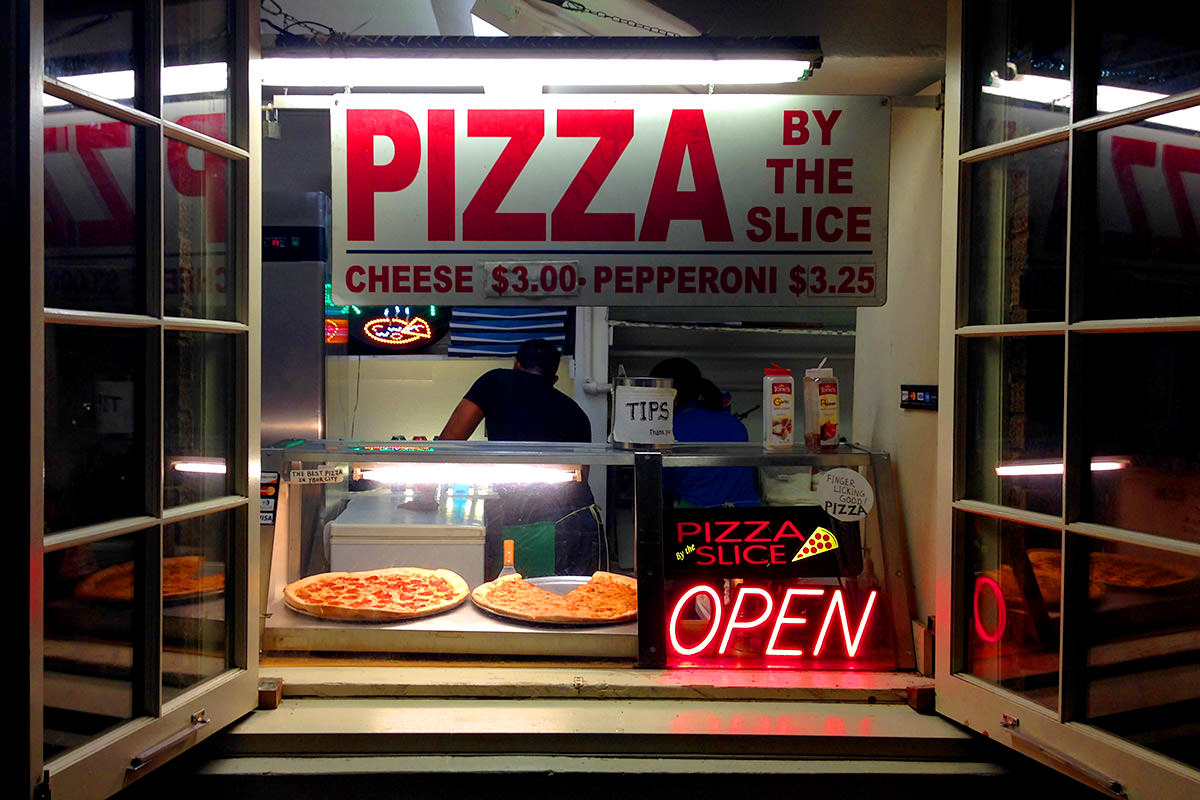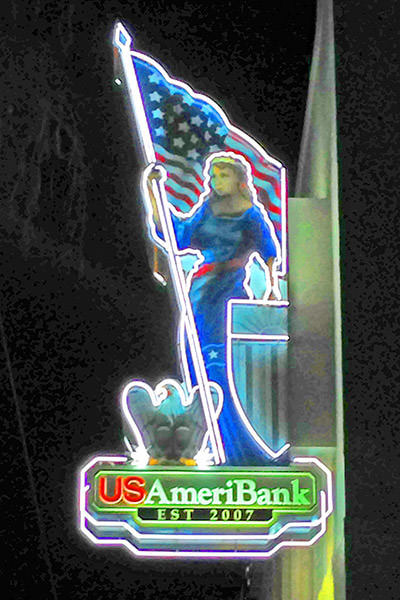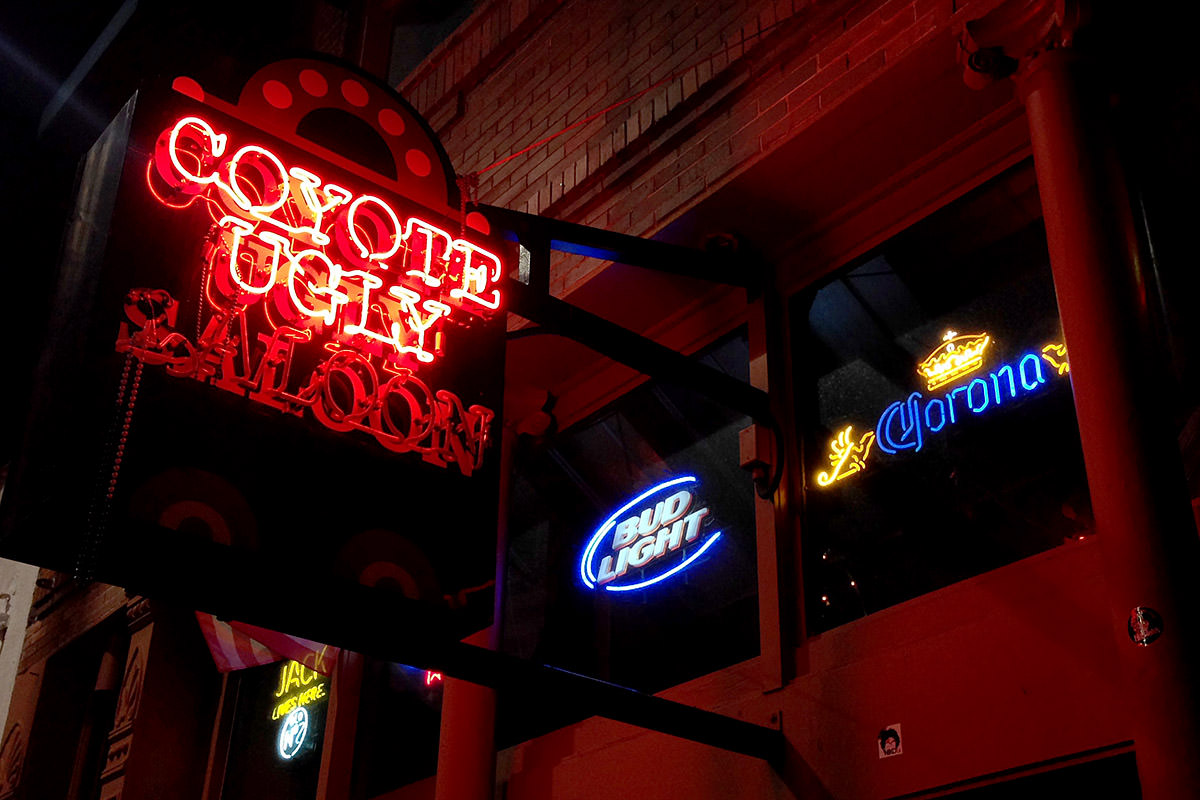 And... that's a wrap!
Now I should probably attempt to get some sleep, seeing as how I have to get up at 4:30am o I can get to the airport for my flight home.
Blargh.
Posted on May 29th, 2014

And so I flew to Tampa today.
Mostly.
But before I could catch my flights, I had to drive over the mountains, which was surprisingly un-cheery for this time of year...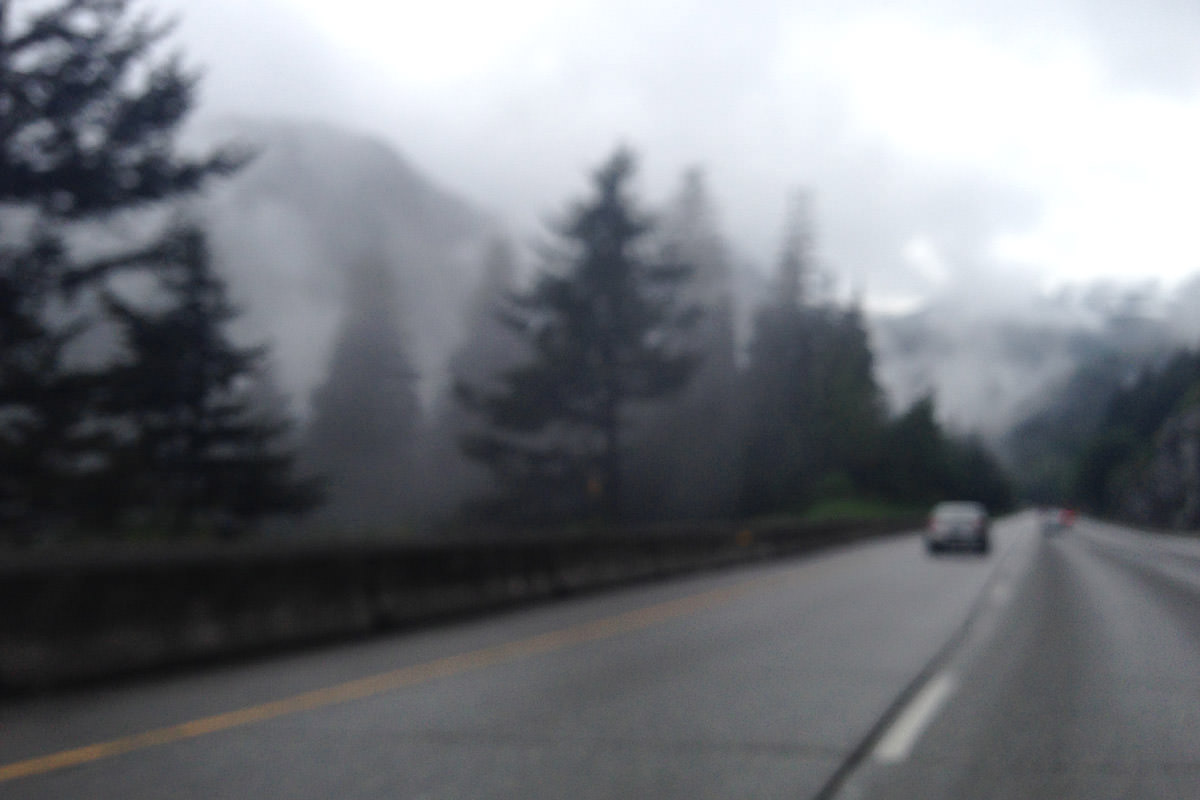 Good news everyone... SeaTac International Airport has a Metsker Maps outlet! Cool!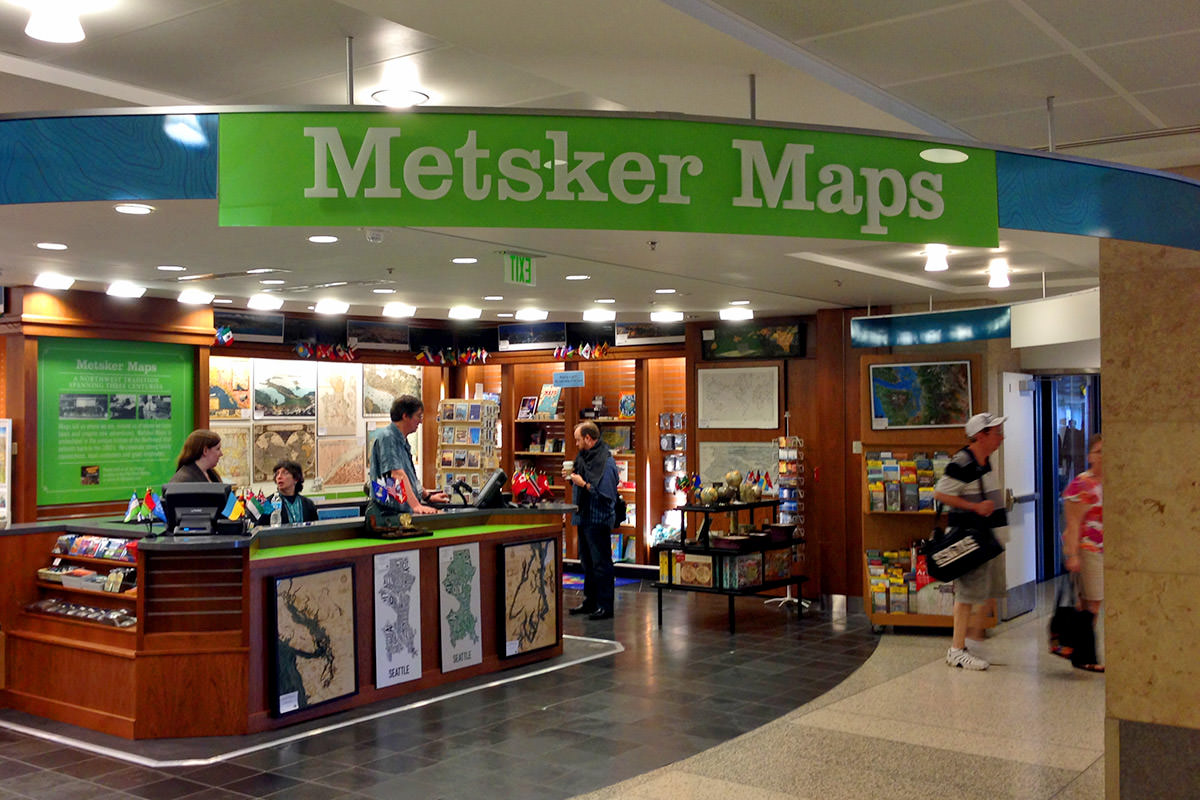 I don't recall much about the flight to Cincinnati or my connecting flight to Tampa. I choose to believe this is a good thing. About all I remember was that it was a close connection. I landed (late) but my second flight was across the aisle, so I walked off one plane and directly on to the next.
I also remember arriving at Tampa to find a couple fighting about whether they were going to take a taxi or an airport shuttle. The wife didn't want to spend the money for a taxi. The husband didn't want to wait for the shuttle to show up. The wife announced that she doesn't like how he throws money away. The husband said that throwing money away on a trip to Florida was her idea, and he didn't complain about that.
The wife told her husband he was free to get back on the plane and go home.
Instead he made a growling noise, then hailed a taxi.
Posted on October 29th, 2011

And so it's time for my annual late-October trip to Orlando.
Except I begged to have my meeting relocated to Tampa, because it's home to the only Hard Rock Cafe in the USA that I haven't visited yet. Fortunately, my begging skills are unparalleled, so I got my wish and here I am.
The last time I was here was to visit the new Hard Rock Hotel & Casino in May 2004 (and to see some friends in the area). The following year I virtually visited the city when I tried to figure out where a mystery photo had been taken, but that doesn't really count. So... it's been a while.
Anyway, for some odd reason the hotel/casino complex launched without a Hard Rock Cafe. That was remedied in December of last year when, after nearly seven years of waiting, a cafe was added and opened its doors. Or maybe it wasn't added and just ended up replacing some other restaurant, I don't know. What I do know is that it's big. 17,500-square-foot big. I also know that it's one of the "new-style" cafes with very little actual rock-n-roll memorabilia, which is a shame. All that aside, it's still pretty cool...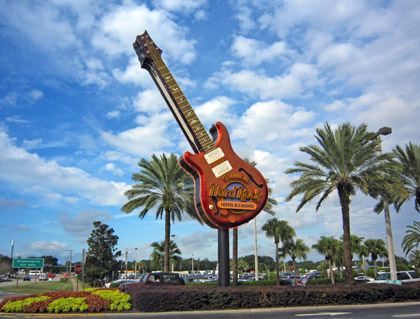 At the Hard Rock Hotel & Casino!

The new cafe has its entrance off the casino's main floor.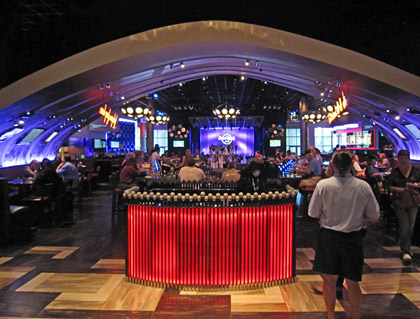 You actually walk through the bar to get to the dining room.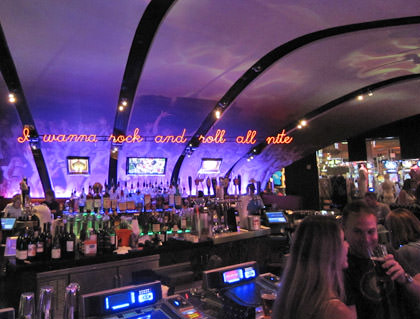 The bar itself is very cool... despite having no rock memorabilia.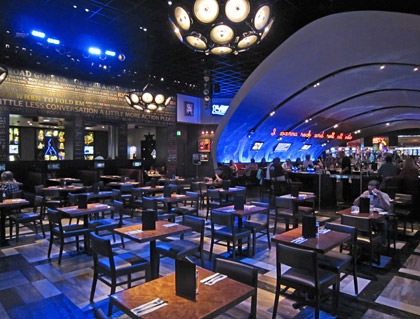 The dining room is massive, and even has a stage.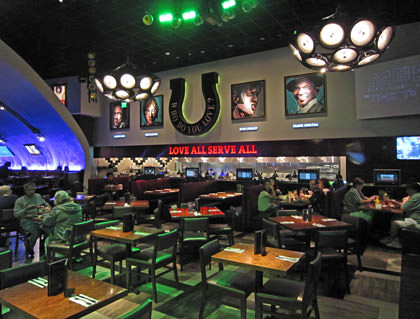 A big restaurant has a big kitchen! The horseshoe above says "Who Do You Love?"

But even cooler than checking another Hard Rock of my list? I got to meet up with the amazing Blondefabulous for lunch!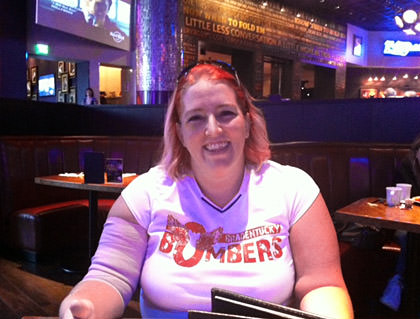 After my adventures in Hard Rock Land, I returned to the airport to finish up work stuff, then went back to my hotel so I could take a nap before dinner.
At which point I then risked my life to eat at Earl of Sandwich.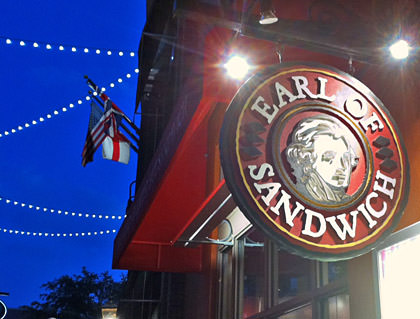 In a day and age when places are sued because they don't have handicap accessibility, I am regularly shocked at how many places have no pedestrian accessibility at all unless you drive there by car. Like so many places now-a-days, The International Plaza (home of Earl of Sandwich) can't be reached by foot... even though it's pretty much across the street from my hotel...
A) I walk to the end of the road... NO CROSSWALK.
B) I see there's a crosswalk on the other side of my street, but there's NO CROSSWALK to get over to it.
C) Once I survive running to the other side of my busy street, I can finally cross over to The International Plaza... except the sidewalk stops, and there's no place to walk to get there.
D) Miraculously, there's a crosswalk to the Northeast, so I cross back across my street so I can climb through bushes to some grass and not have to walk on the road. But eventually I have no choice, because there's nowhere else to go. I then nearly get hit by traffic... twice.
E) After dinner, it's dark. I don't want to risk walking on the road, so I exit on the other side of the mall where there's a sidewalk.
F) The sidewalk doesn't go out to the road, so I'm screwed again. I once again climb through the bushes to grass so I don't have to walk on the road.
G) Once again, NO SIDEWALK and NO CROSSWALK. I end up having to walk along the shoulder of a dark, busy road so I can get back to the only crosswalk I know.
H) Still no crosswalk on my street, so I walk down the road to cross in the hopes I might be more easily seen if a car comes bombing down the road. Nearly get nailed by a motorcycle.
Sheesh.
I mean, seriously, this is insane. Why in the hell can't we WALK anywhere anymore? Do they really expect me to get a taxi so I can just cross the street? That's just stupid. Public places should be legally required to be publicly accessible by pedestrians. How hard is it to add a frickin' sidewalk when you put in a road?
But whatever. As I have blogged many, many, many times, Earl of Sandwich makes the best frickin' sandwich on earth (which only makes sense considering their family invented the thing back in 1762). Their Veggie Sandwich (hold the Roasted Red Peppers) is pretty much worth risking your life over...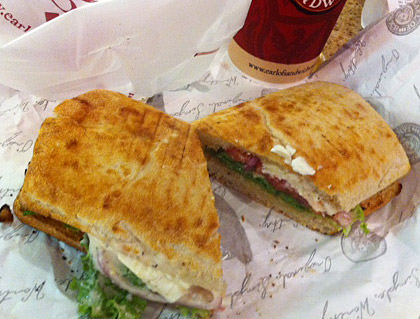 And now that work is over, the Hard Rock & Blondefabulous have been visited, and I've eaten Earl of Sandwich, I guess my work here in Tampa is done. Tomorrow I fly back to Seattle...
Don't you just love crossing the entire country for a single day's adventure?