Posted on Monday, March 23rd, 2015

There have been three times in my travels where I have forgotten my camera.
The second was Austin, Texas, in 2002 where I was visiting the terrific Hard Rock Cafe that used to be on 6th Street. This was an especially painful mishap, because the cafe closed before I could get back and document this amazing property. I did manage to find a disposable camera at a local drug store, but all the photos turned out terrible.
The third was while visiting Osaka, Japan in 2003, where I managed to purchase a cheap plastic toy camera at the Universal Studios Osaka gift shop to get shots of the new Hard Rock Cafe there.
And the first time?
When I visited Graceland in Memphis, Tennessee way back in 1995. And, despite returns to Memphis over the years, I never went back.
So my grand plan today was to run out to Elvis's house... THIS TIME WITH MY CAMERA... and take some photos. Except when I got up this morning I realized that, when it comes to Graceland, once is enough for me... photos or no photos.
And so I was off to Hard Rock No. 163, bitches!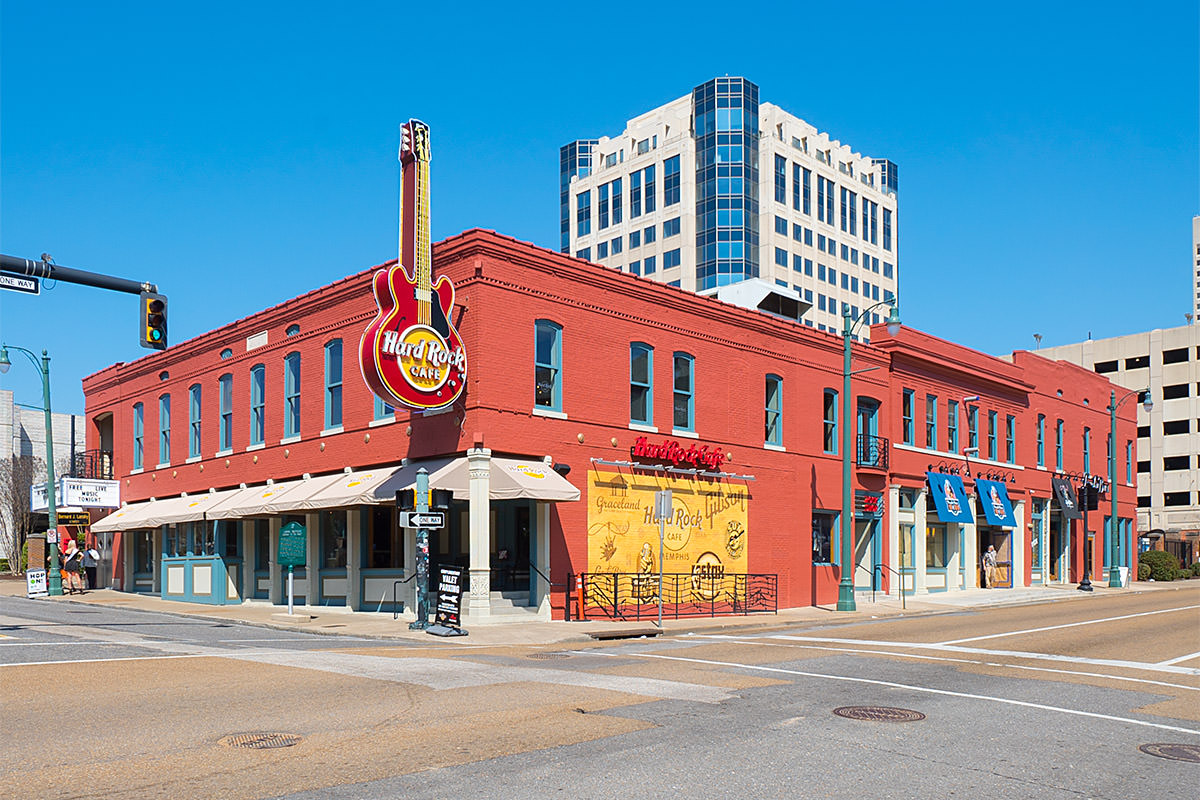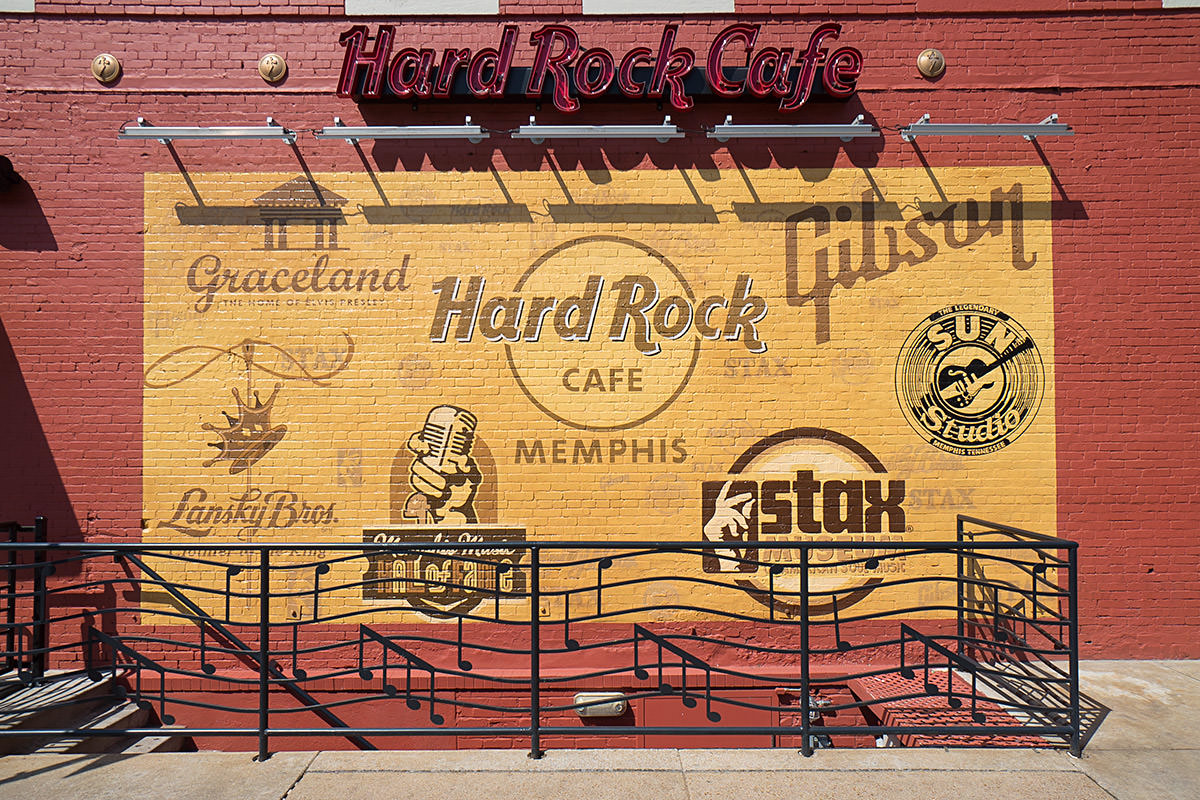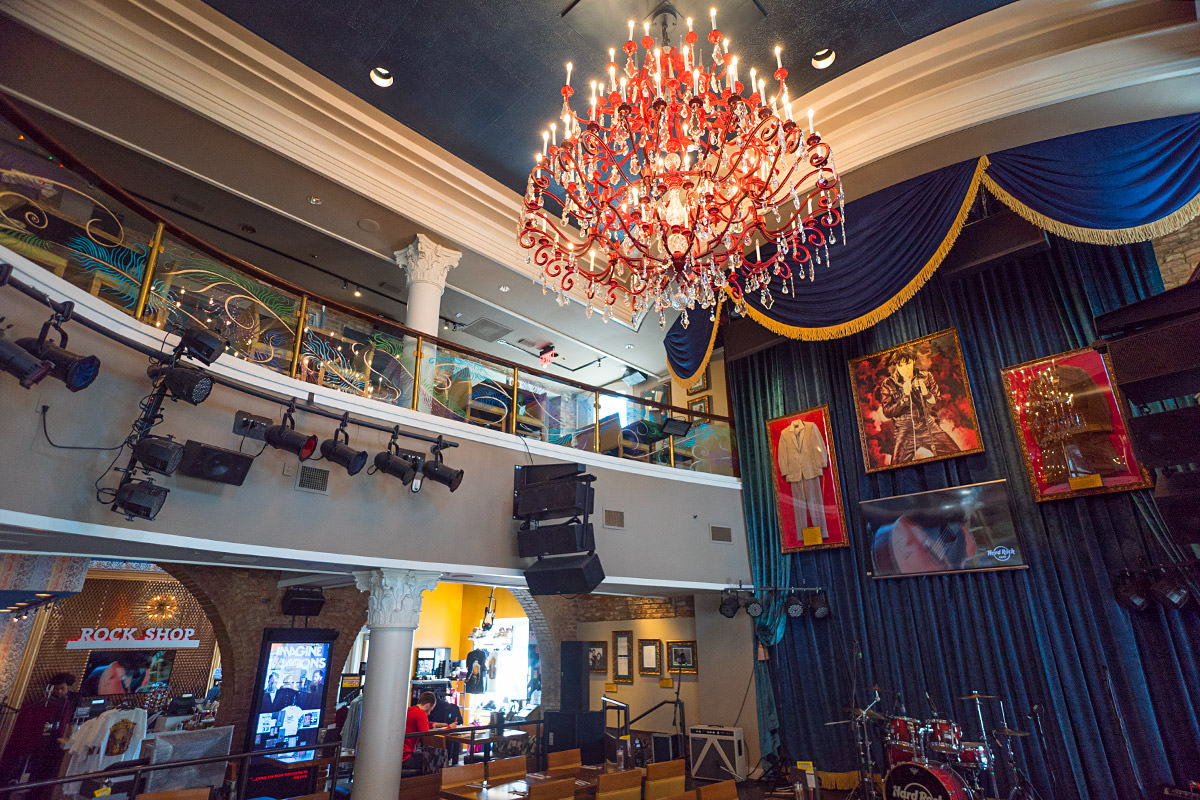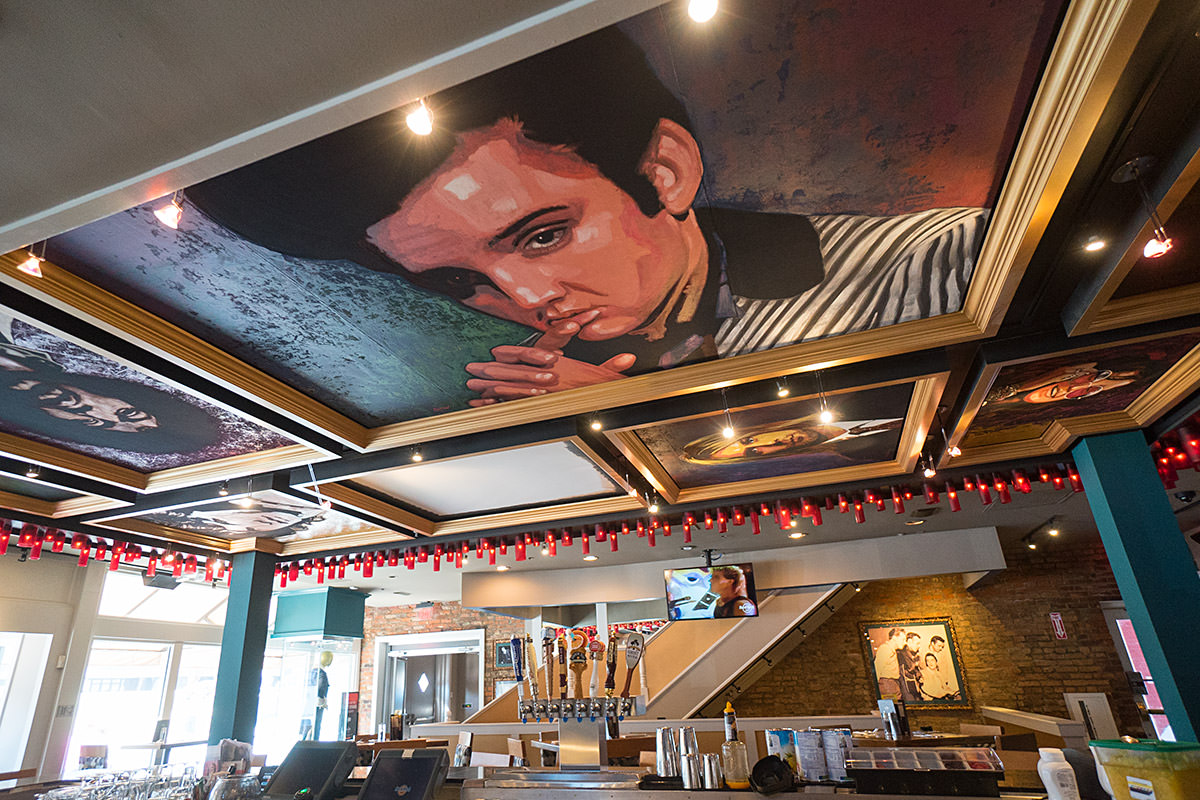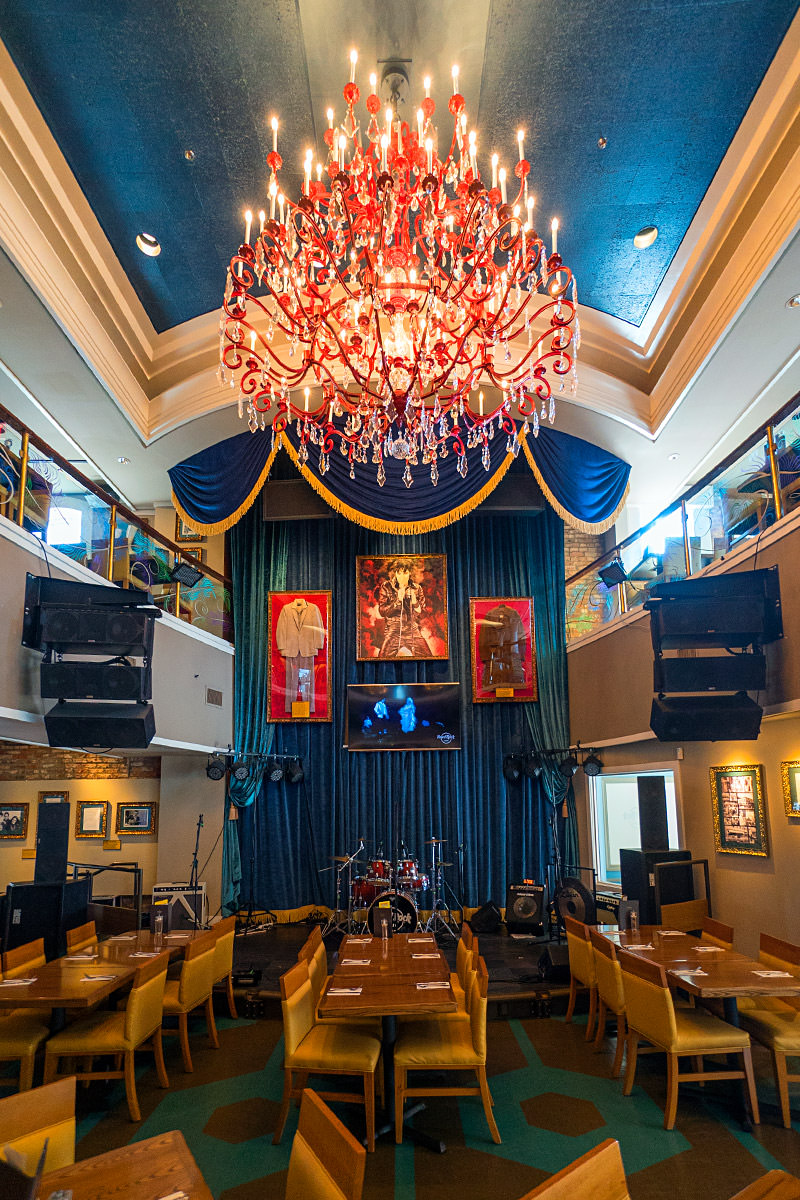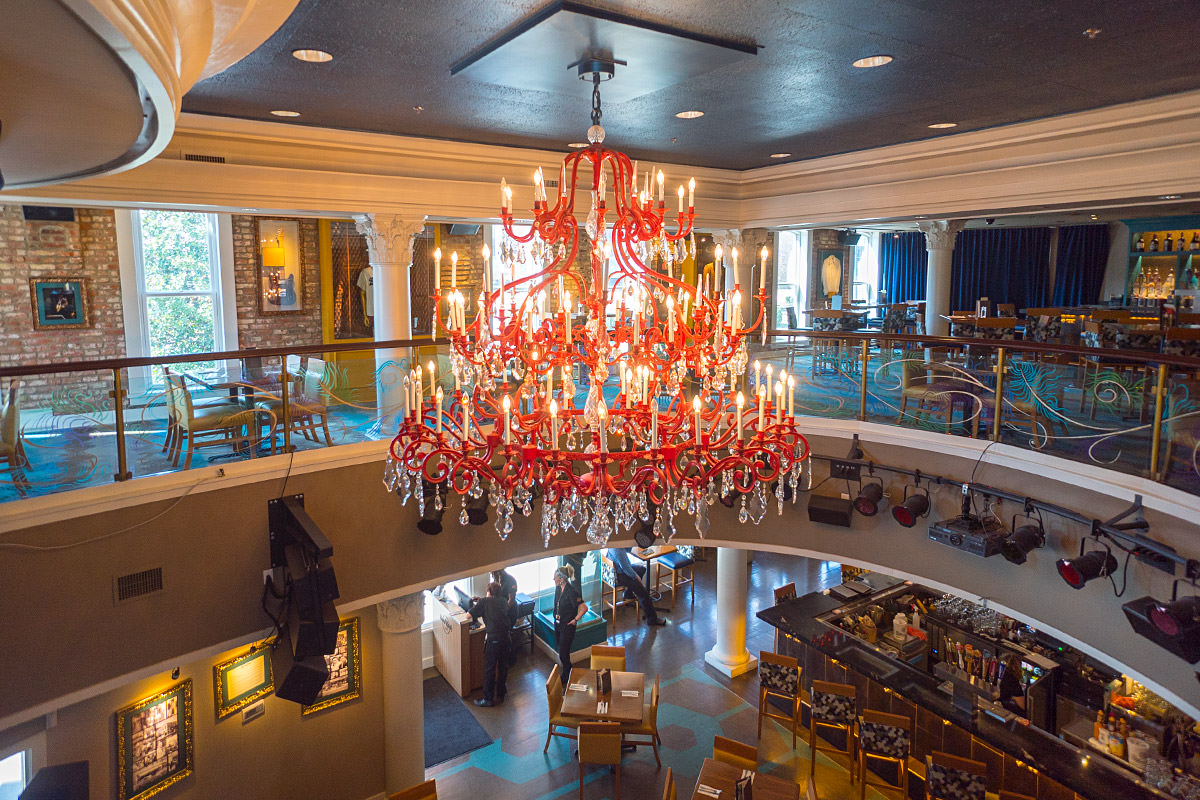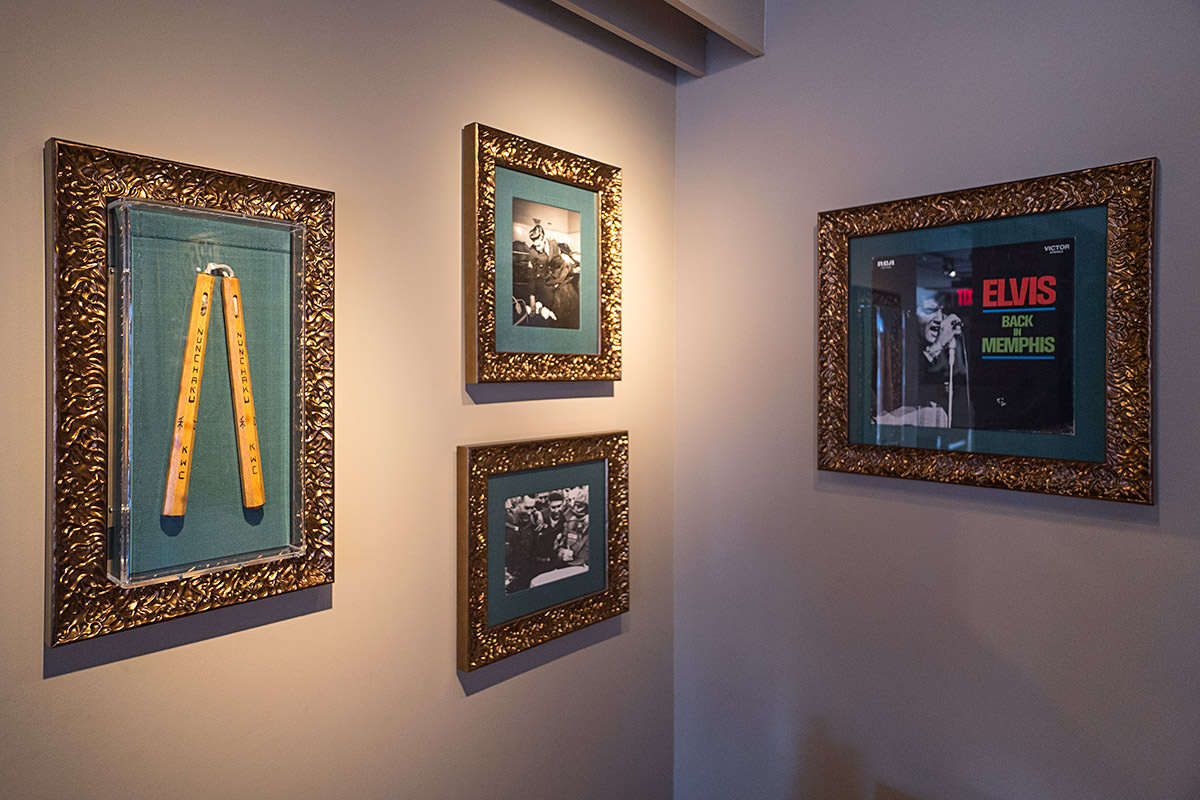 As always, I was prepared for the worst. Yet another ugly hipster Hard Rock with only a smattering of memorabilia. Which would be a real slap in the face for Memphis, because their previous cafe was so awesome. So imagine my surprise when I visited this new property and found that the new location is in a primo vintage building with plenty of history and character... and they had a decent amount of rock-n-roll memorabilia to make it actually worth your time to visit!
Nice.
The Hard Rock is located at the head of famous Beale Street. The location is hopping at night, but fairly sedate in the daytime...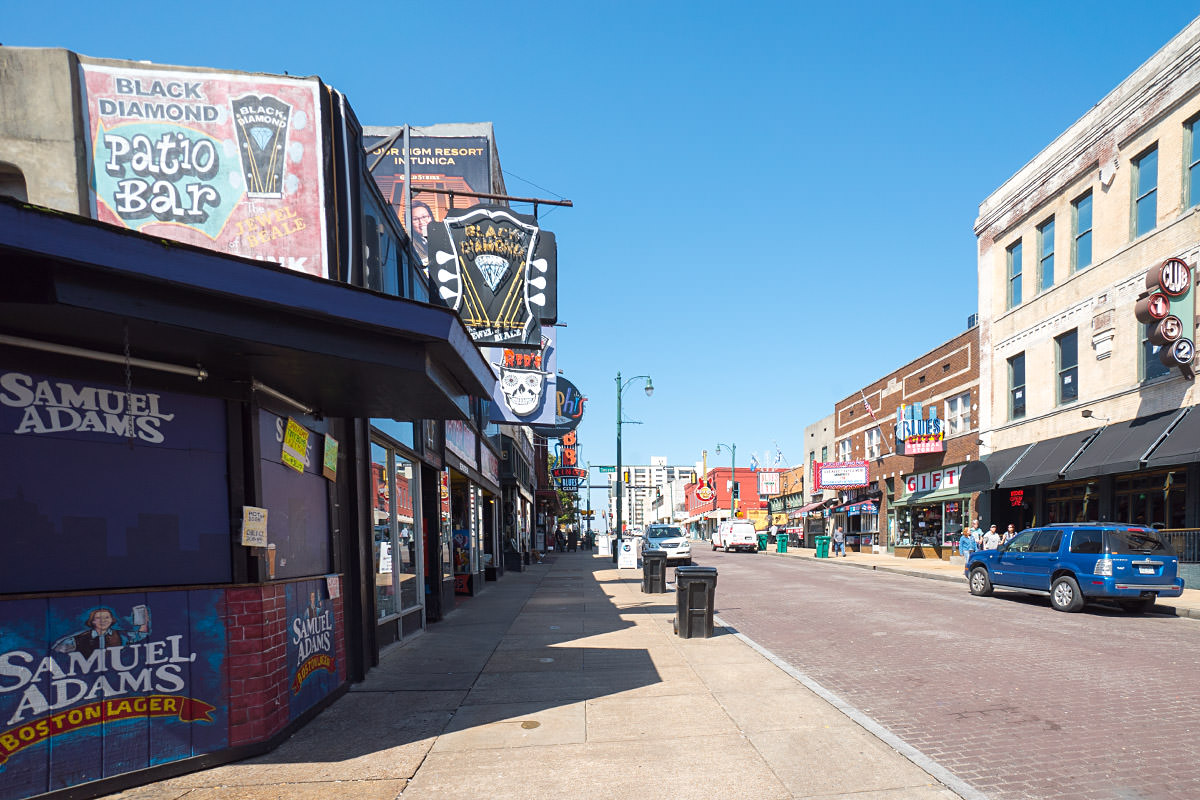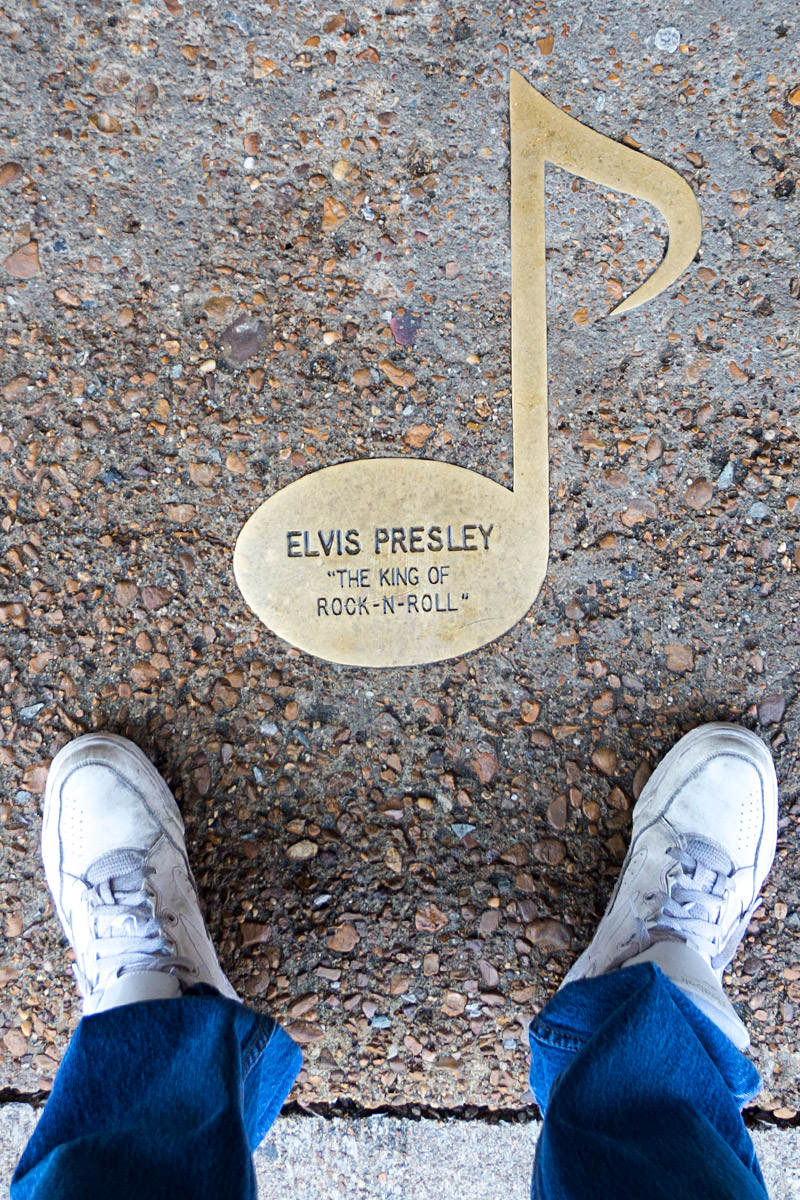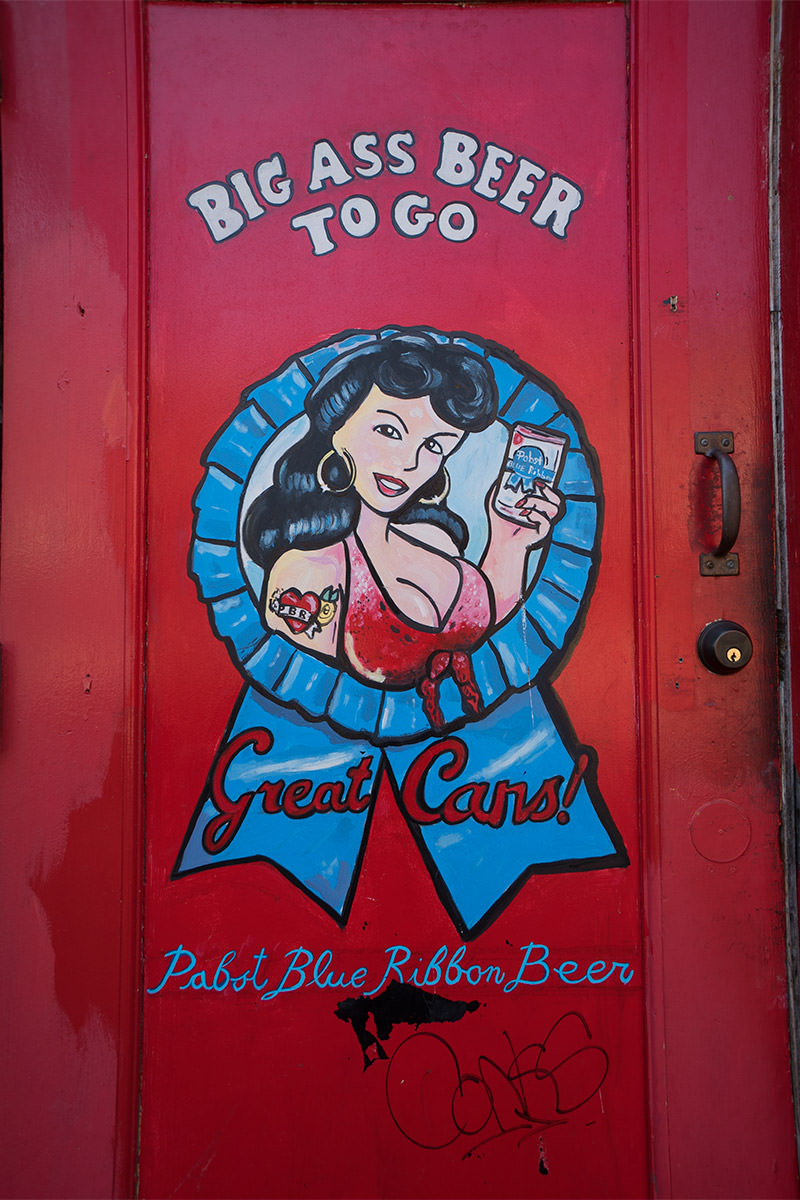 The one big tourist attraction in Memphis I haven't done yet was to visit Sun Records, which is the birthplace of rock-n-roll. And home to some very famous musicians. Like Elvis Presley, Johnny Cash, Jerry Lee Lewis, and many, many others...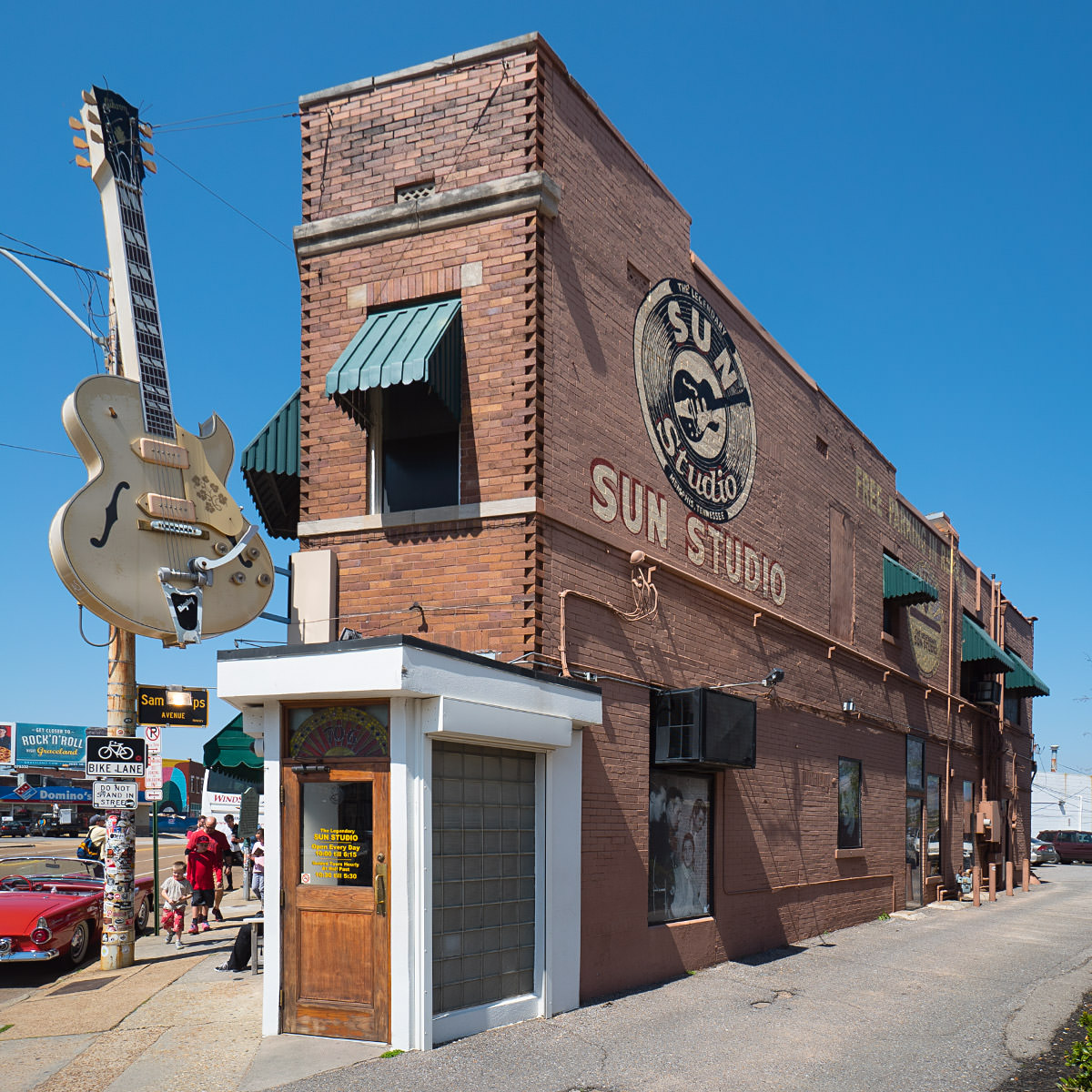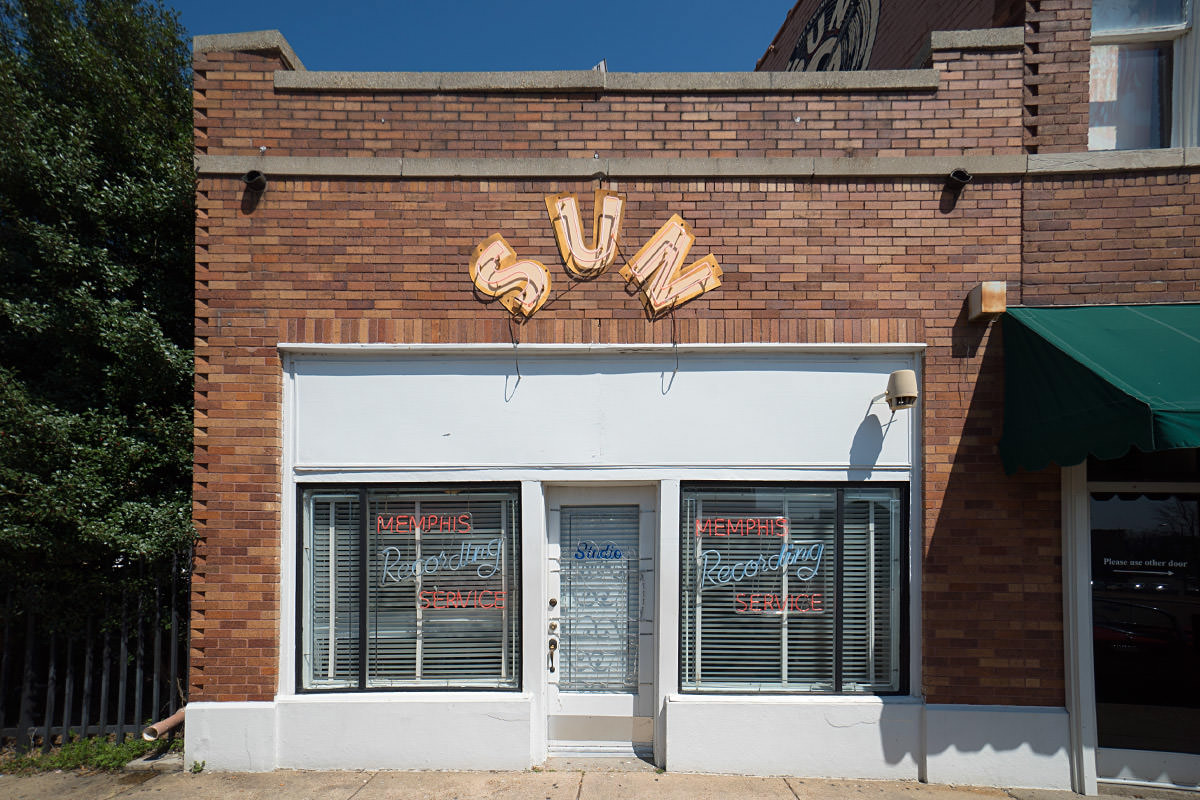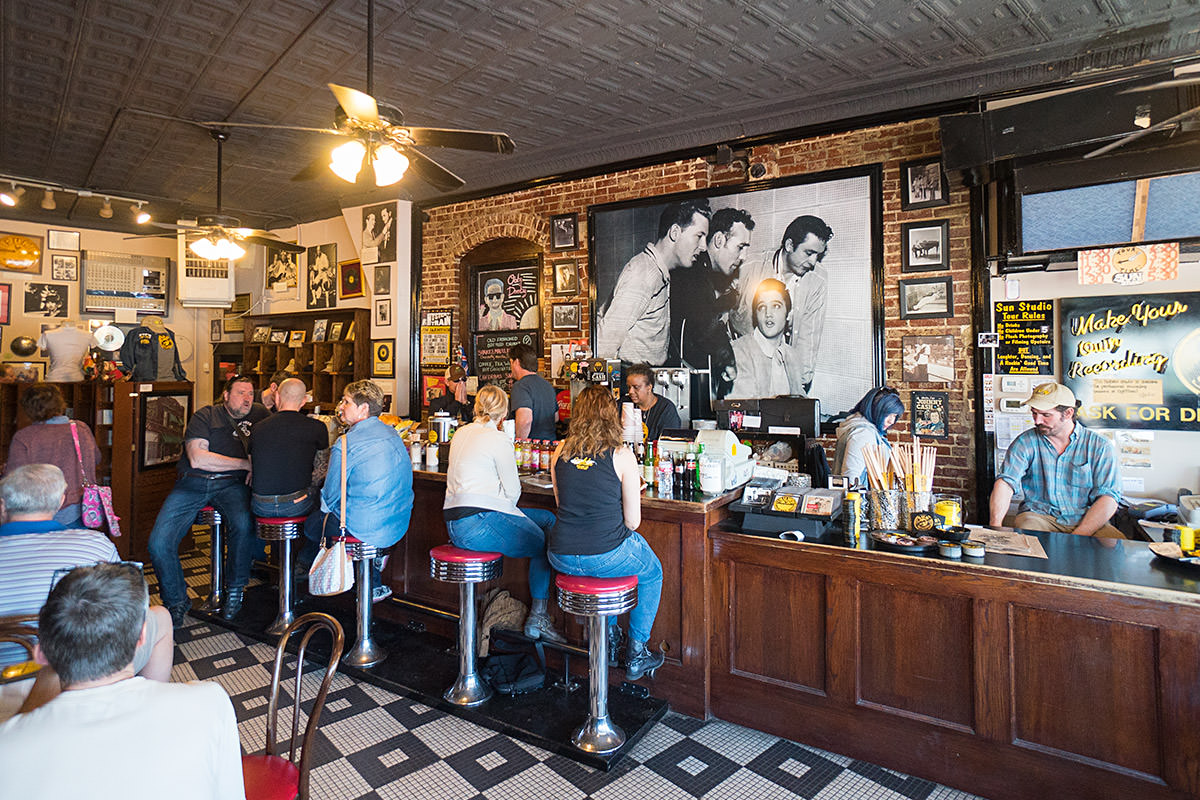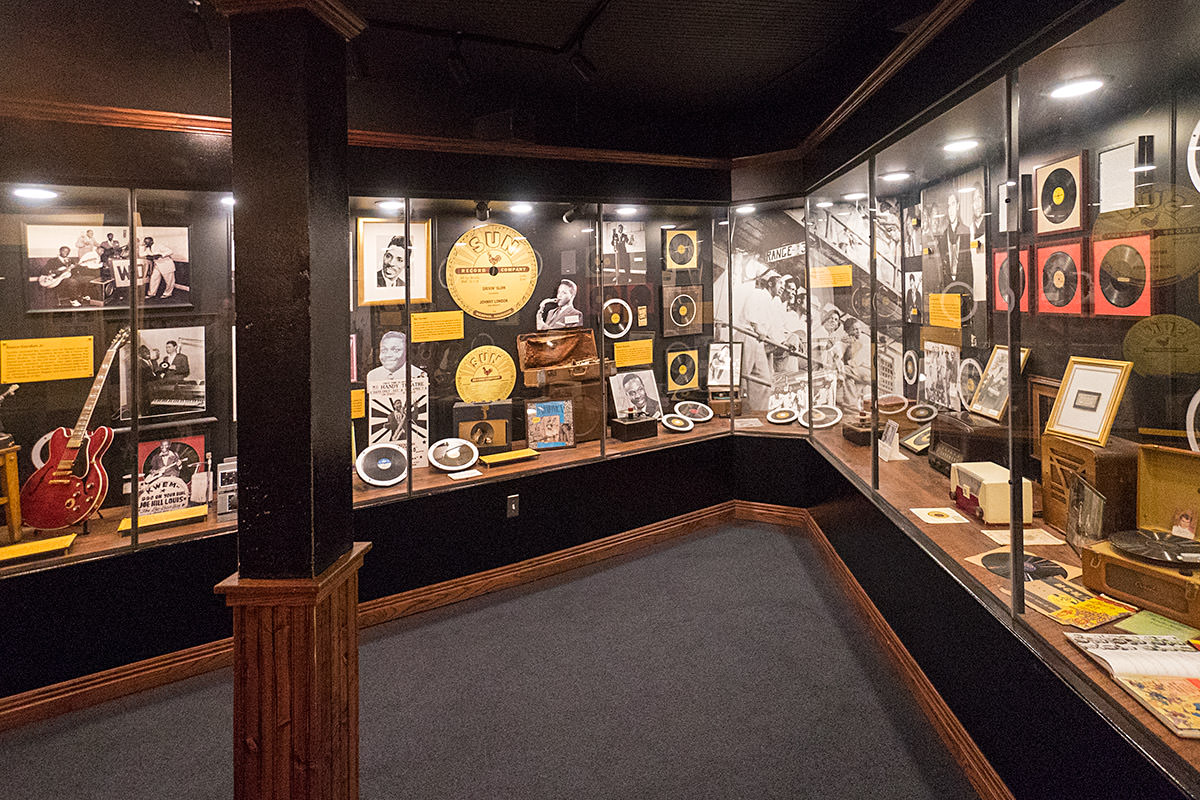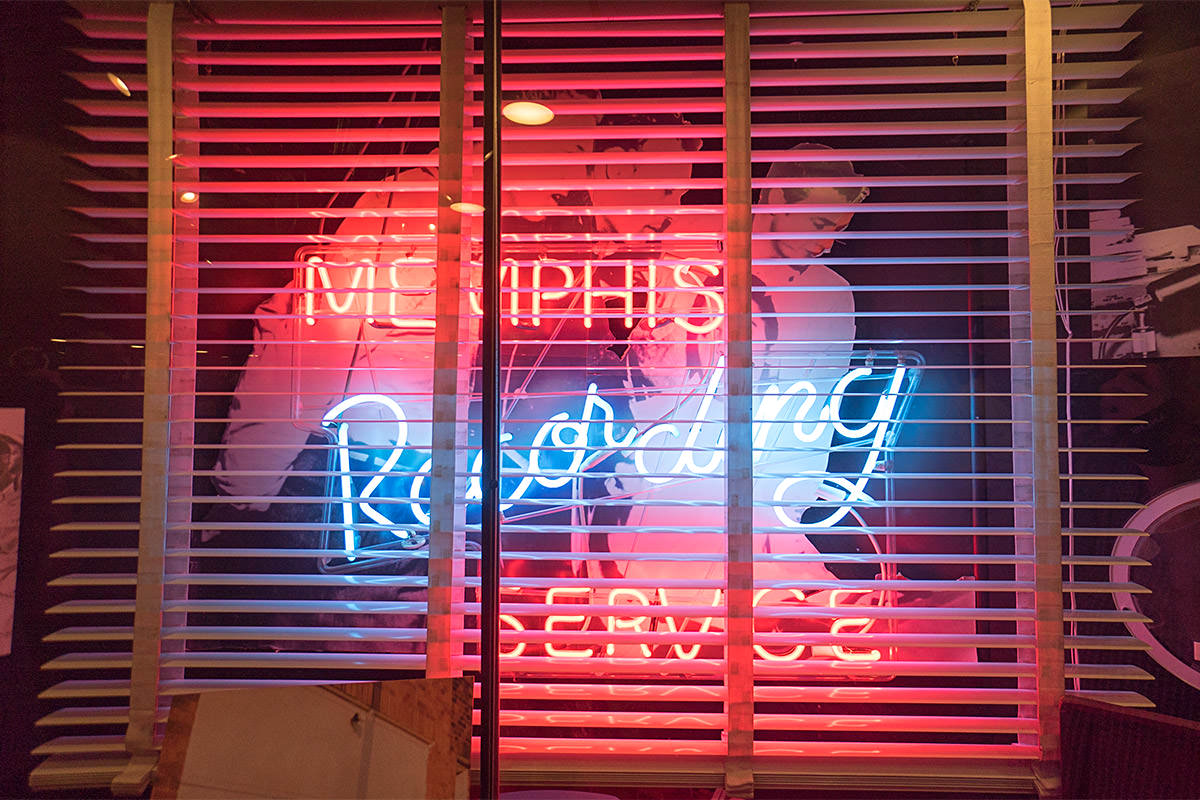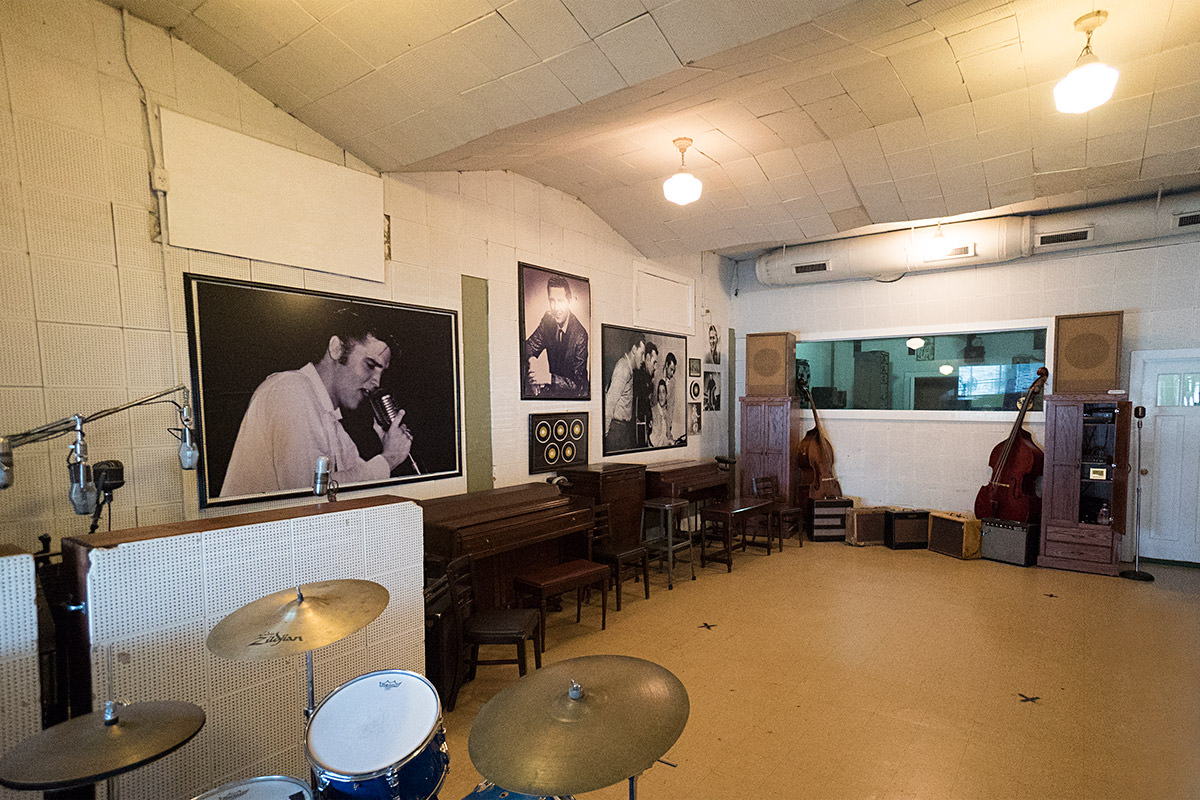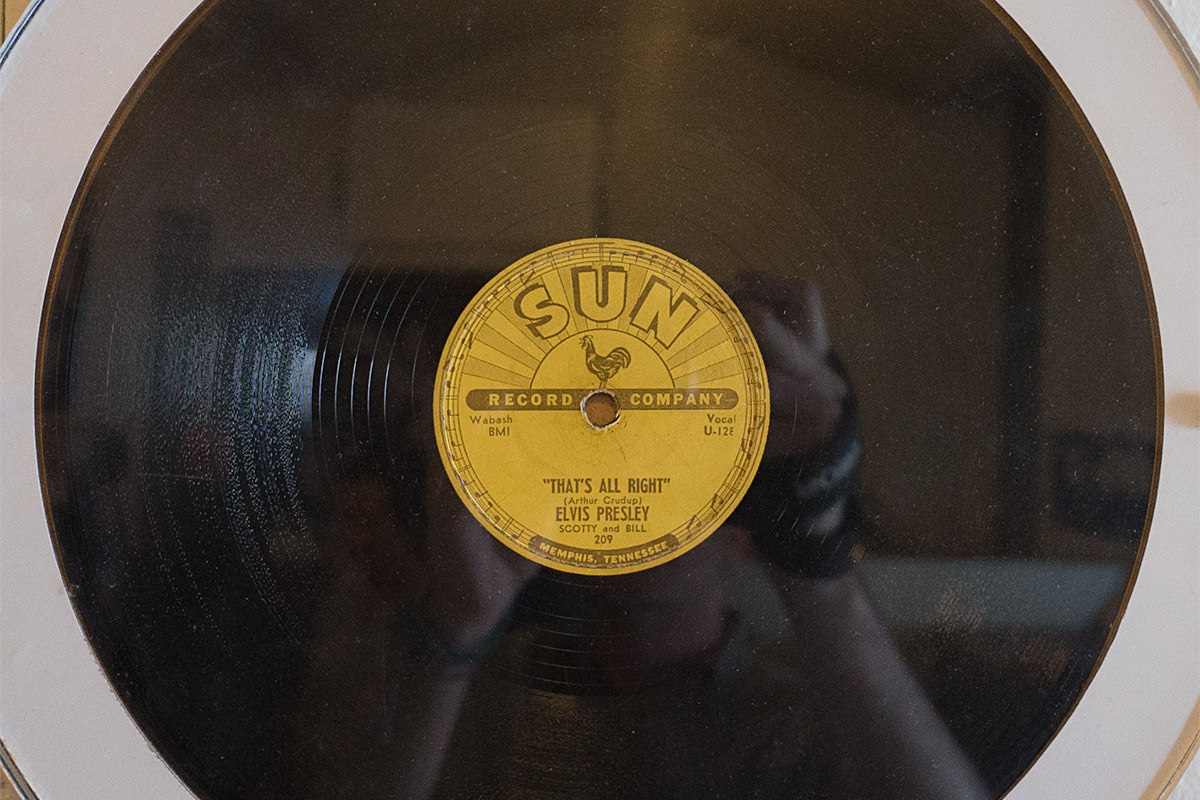 Well worth a stop if you're ever in the Memphis area. The tour cost me $11.50 and lasted 40 minutes. Our guide was fantastic, and really made the place come alive.
And that's now I spent my only day in the city.
And now? I'm going to dinner at Faiqa's house and you're not!
UPDATE: Uh huh...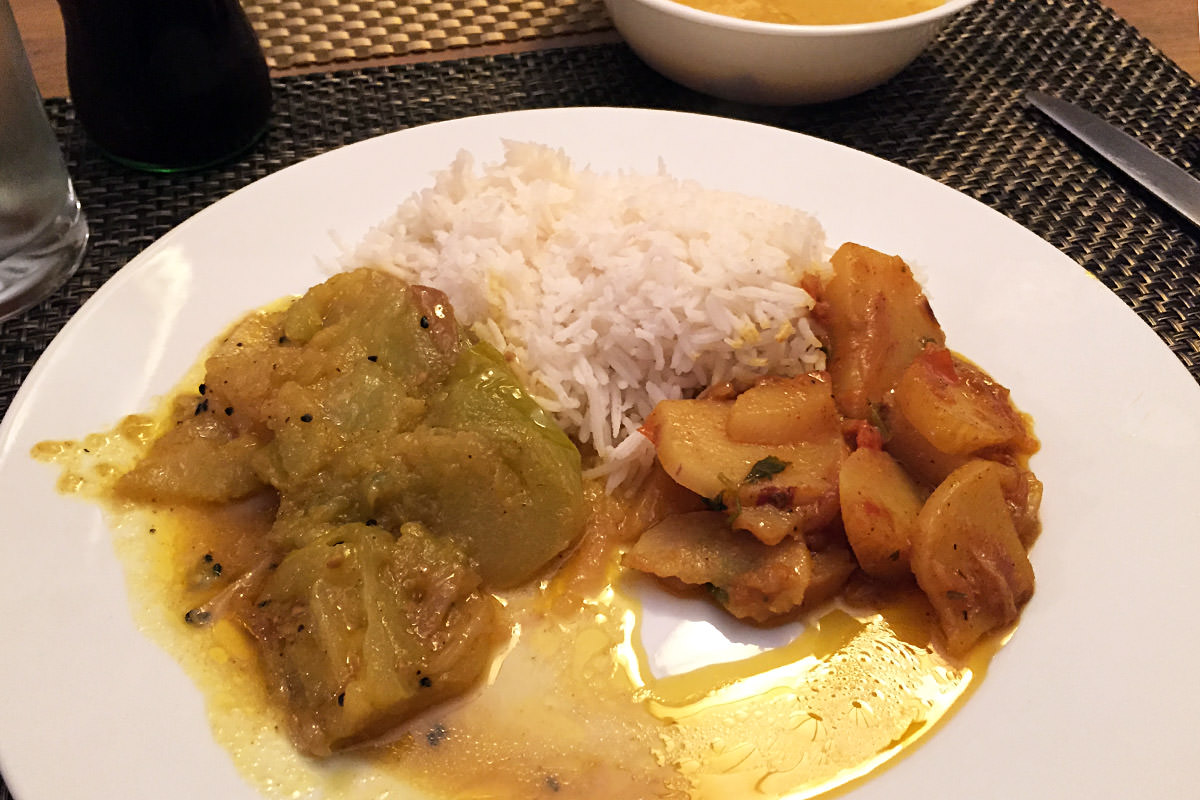 Posted on Monday, April 20th, 2015

And so I'm leaving a place where recreational marijuana is legal to a place where it is illegal on 4/20. I'm guessing this is ironic. Except Alanis Morissette, though Canadian, doesn't actually live in Canada for me to ask (DOUBLE irony? I dunno).
The flight to Vancouver, BC was uneventful. What happened when I landed was anything but.
I'm getting ahead of myself though.
I've been to Canada many, many times. Mostly after driving across the border, which has never been a problem. I've also flown into Toronto a couple times without incident. But flying into Vancouver? I'm now four for four on getting completely screwed by immigration and customs.
After arriving at the border agent's podium, I got the usual round of questions. Why are you here? Have you been here before? Who are you meeting? Where are you going? What do you do for a living? Etc. Etc. Etc.
No matter how I answer, I always get routed to customs. Apparently a graphic designer who is a Hard Rock collector in town to visit a casino and have dinner with a friend is highly suspicious. It doesn't matter than I have a hotel reservation. It doesn't matter that the only thing I'm bringing into the country is a change of underwear, a fresh shirt, my laptop, and an iPhone. It doesn't matter than I have a return ticket for the next day. It doesn't even matter that my double-passport book is packed to the rafters with entry/exit stamps and a wad of visas marking me as a frequent traveler.
My entry card gets marked like this...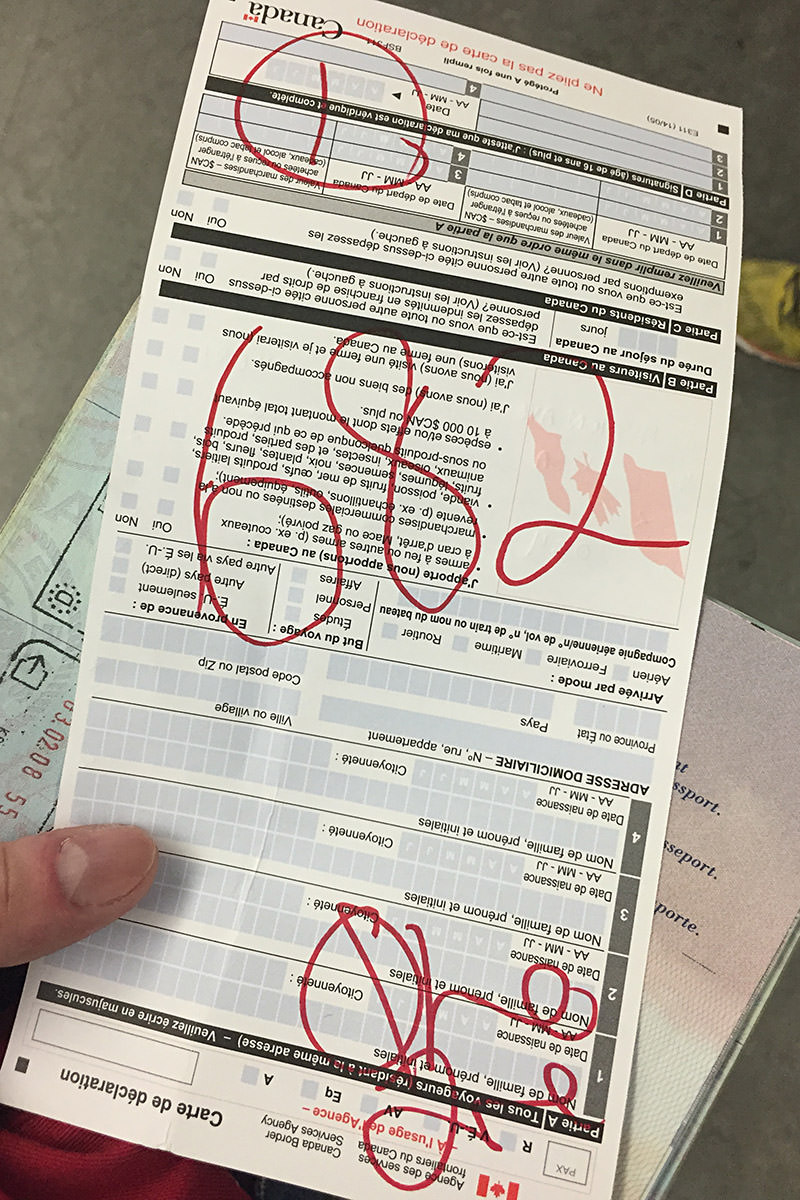 I have no idea what "682" means. I think it probably goes like this...
FUCK YOU FOR COMING, ASSHOLE! GO SPEND THE NEXT 90 MINUTES STANDING IN LINE AT CUSTOMS AND SEE IF YOU EVER FEEL LIKE VISITING CANADA AGAIN, BITCH! NOW GET THE HELL OUT OF MY SIGHT!
Or something like that.
And so off I go.
Despite a line of 17 people, there are only three desks open. The first is occupied by a guy from China who thought he could just show up in Canada and go to school. The officer in charge of his case makes it known in no uncertain terms that he is mistaken. "There's a right way to do this, and you've done everything wrong!" After some back in forth, the officer grows impatient and starts threatening the guy with a stay in their jail. Over an hour of questions and typing later, the Chinese man is released and allowed to spend the night in the city... but if he doesn't return by 11:00 to arrange his flight back home, a warrant will be issued for his arrest.
The third desk is occupied by a guy who apparently just wants to visit the province for a month. For this he ends up having to unpack his three large suitcases to the last sock and answer question after question after question for over an hour.
The second desk is the only one moving people through. Albeit very, very slowly.
On occasion a random officer will show up and pull somebody out of line that they consider an easy interview. This moves the line forward, but any progress is ruined by people showing up in a second line on the opposite side of the building and jumping in line ahead of people who have been waiting for 40 minutes or longer.
Eventually I was called out by a random officer... but only after an hour and fifteen minutes of waiting. I then had to explain my situation, again, and stand there for fifteen additional minutes while the officer went into another room and did whatever she had to do with my passport. It probably wouldn't have taken that long, but she had to joke around with other officers there about how long the line was. Nice.
All told, I was stuck in customs for just over and hour-and-a-half.
For an hour visit to a casino over a stay that's less than 22 hours.
I don't doubt the need for all of this drama. On the contrary, protecting your borders is a very important job that deserves a serious amount of care. The results could be catastrophic if you don't.
But the way it's handled is abysmal. Indeed, it's the worst of any country I have visited. Ever. Excessive wait times, gross understaffing for the volume of people, and unfair line-jumping is not the impression you should be making on your guests.
Anyway...
A 30-minute ride on the SkyTrain and I'm at my downtown hotel. An hour ride on the Expo Line followed by a bus transfer and I'm at the Hard Rock Casino Vancouver that's actually not in Vancouver, it's in Coquitlam...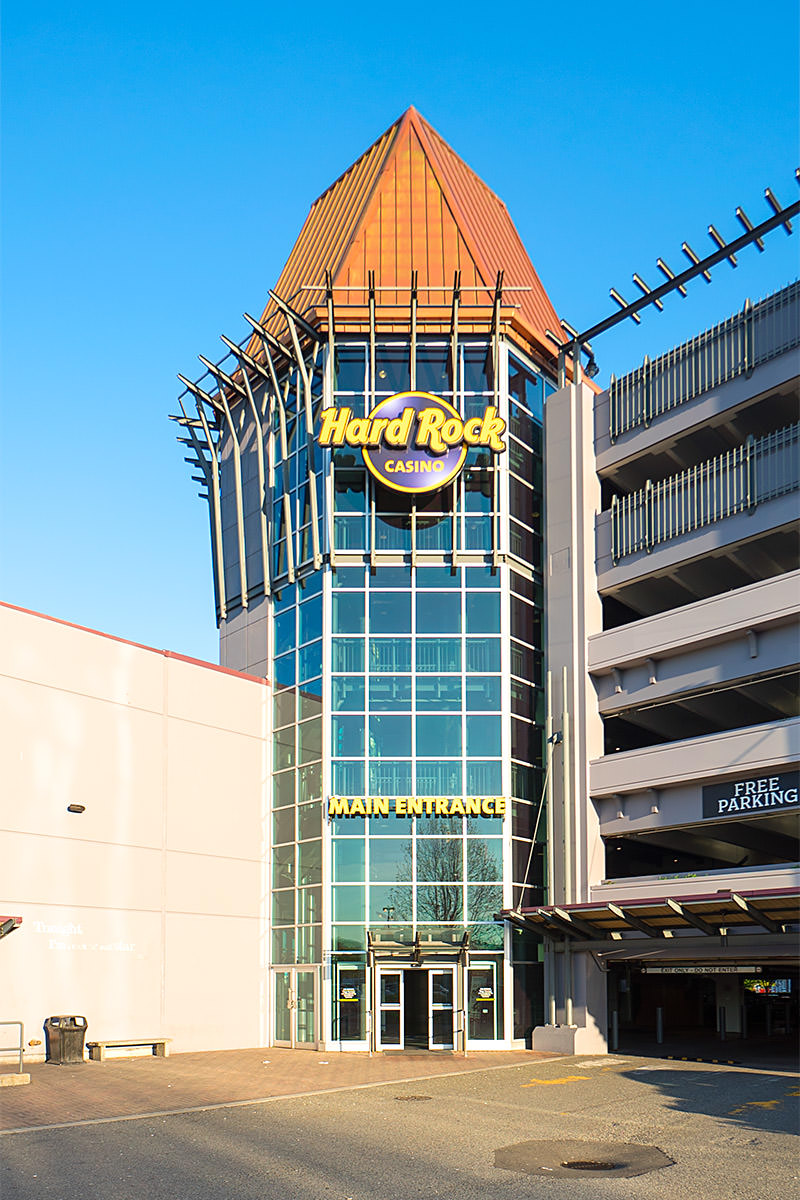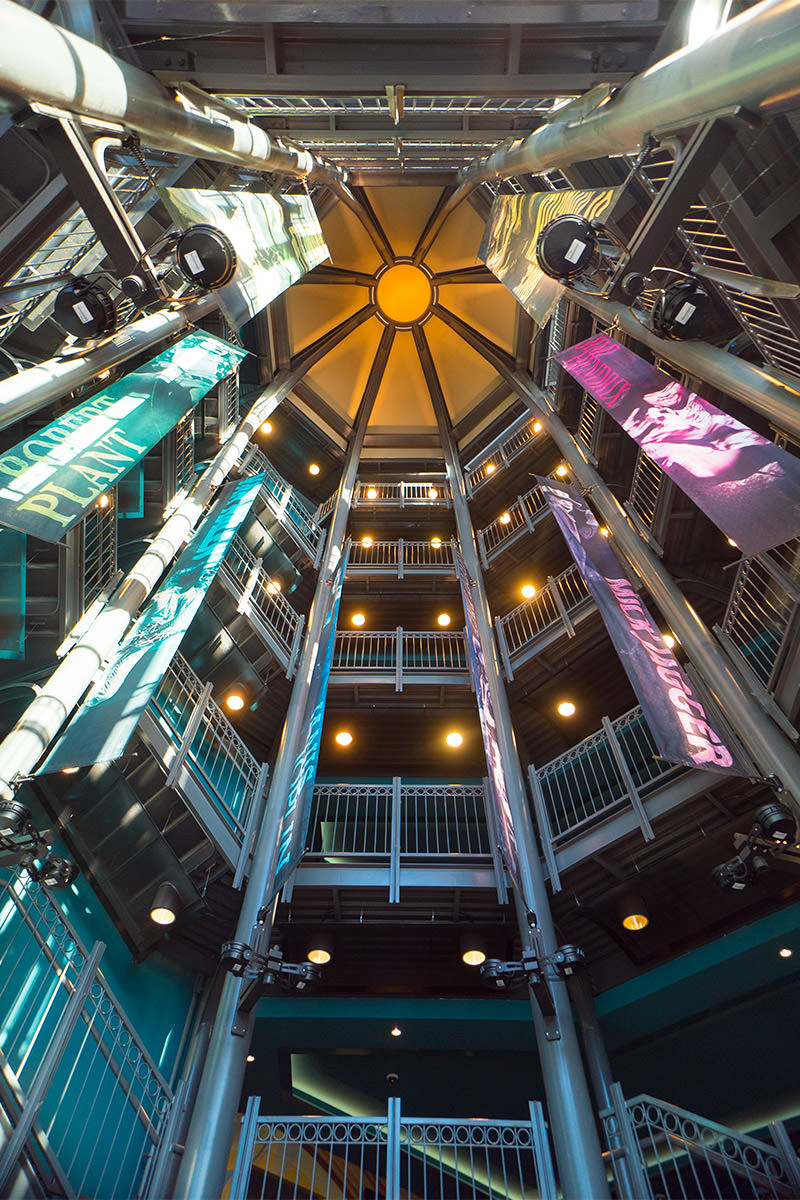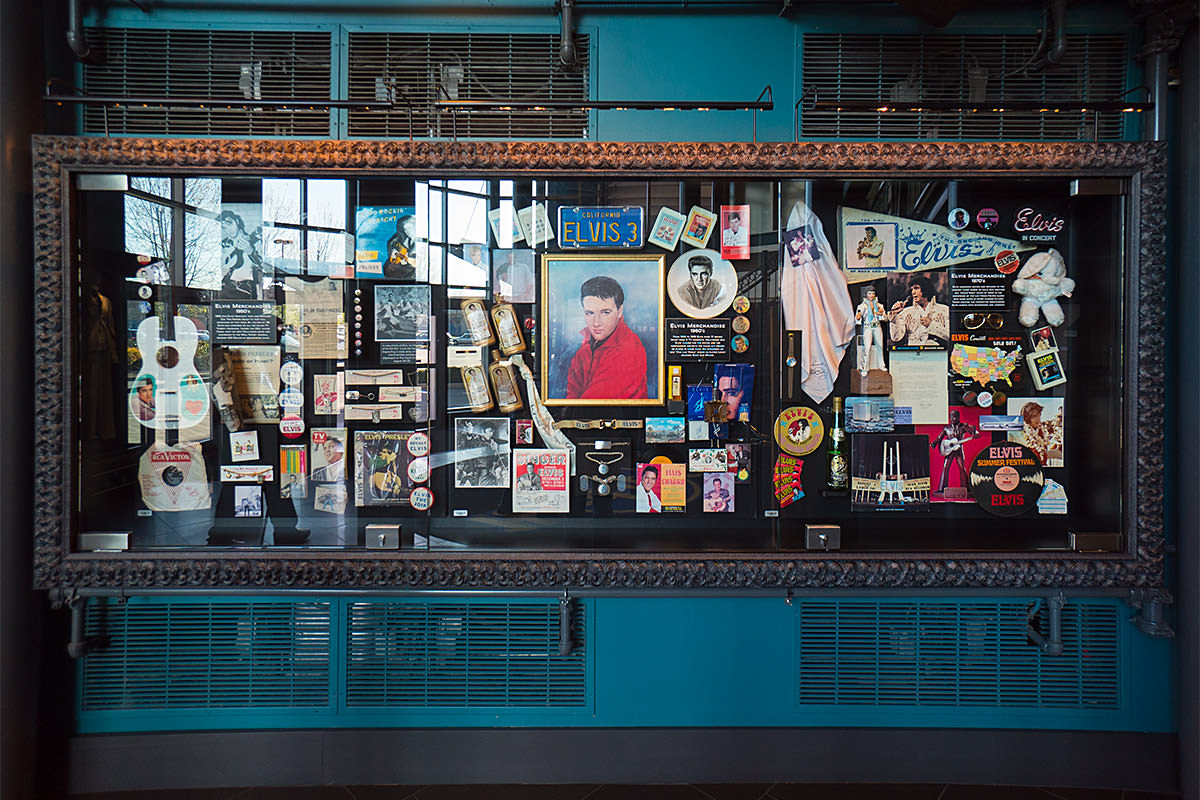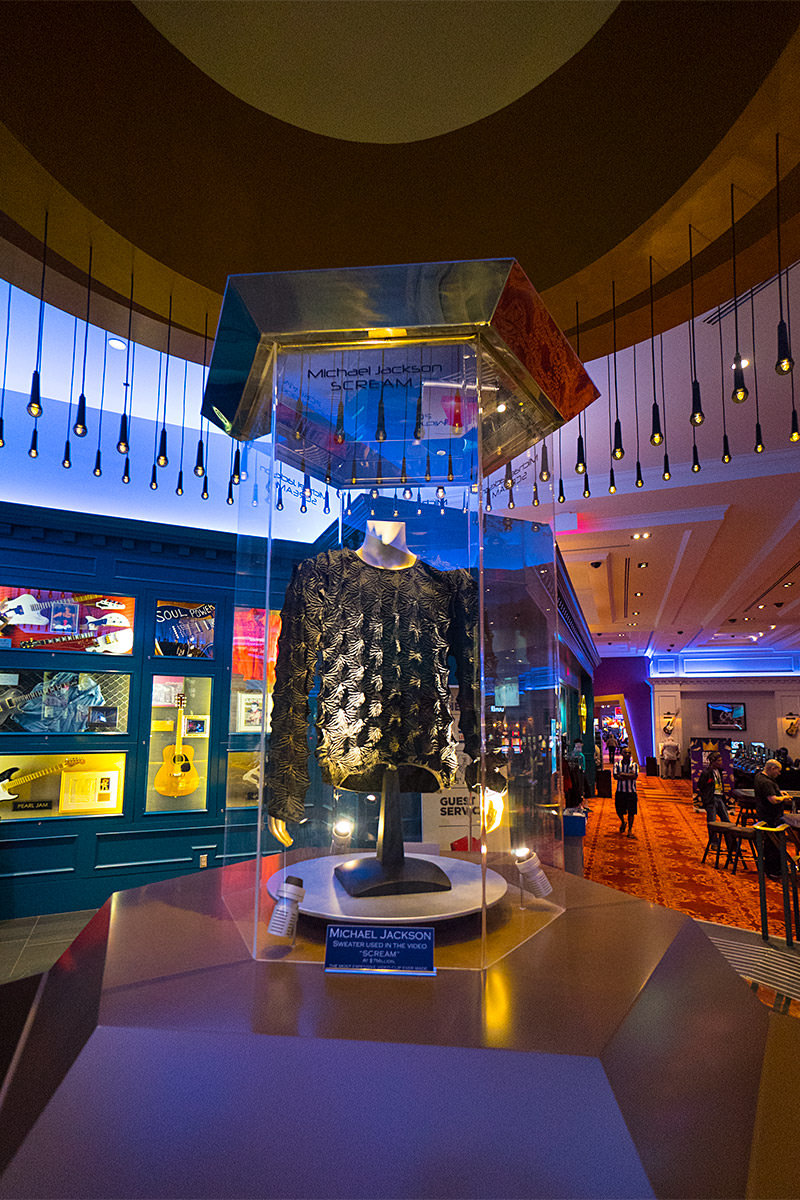 By joining their Players Club, I get $10 in free slots money. It's blown through in two minutes playing a slot machine I can really plug my hair into...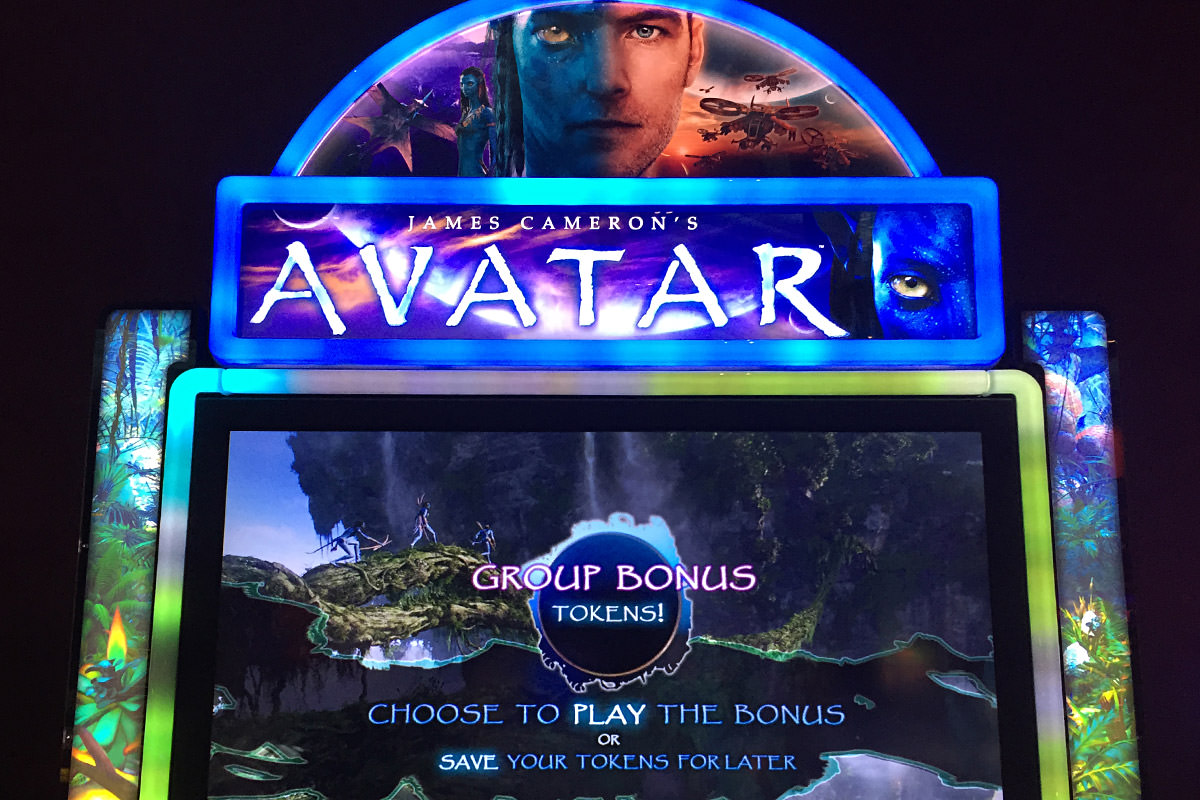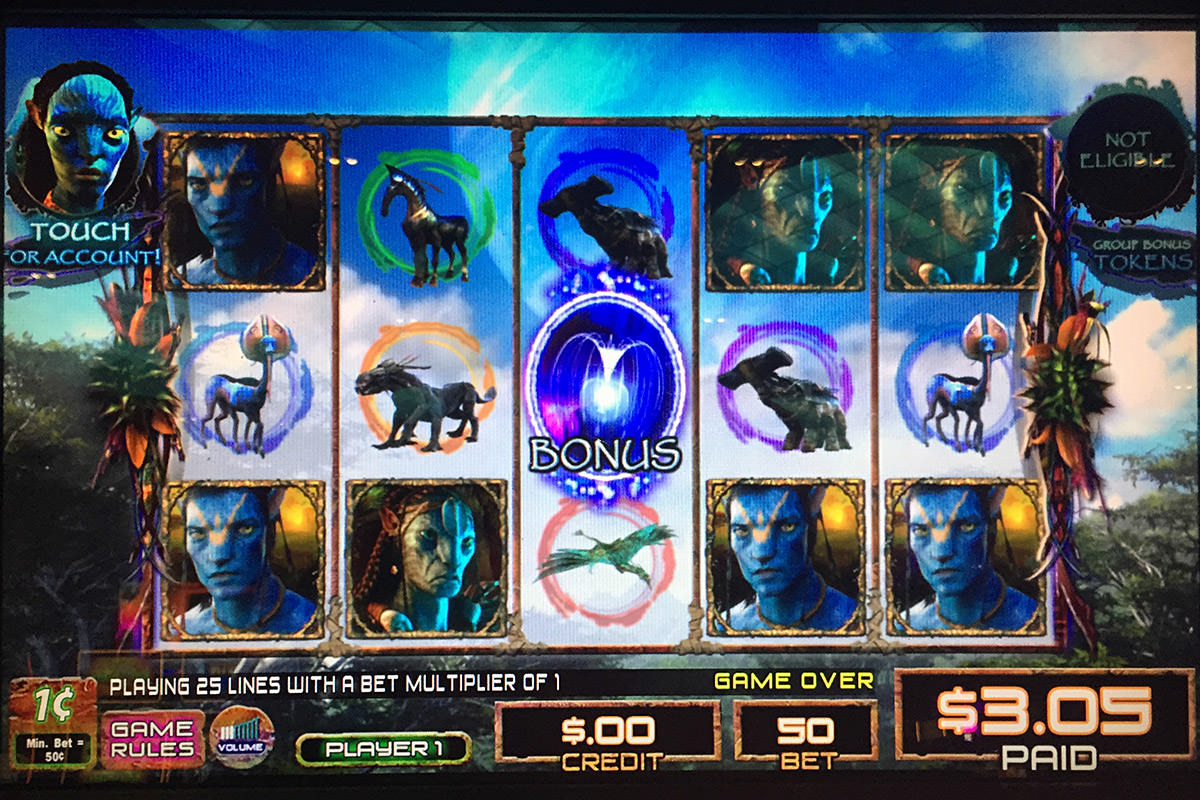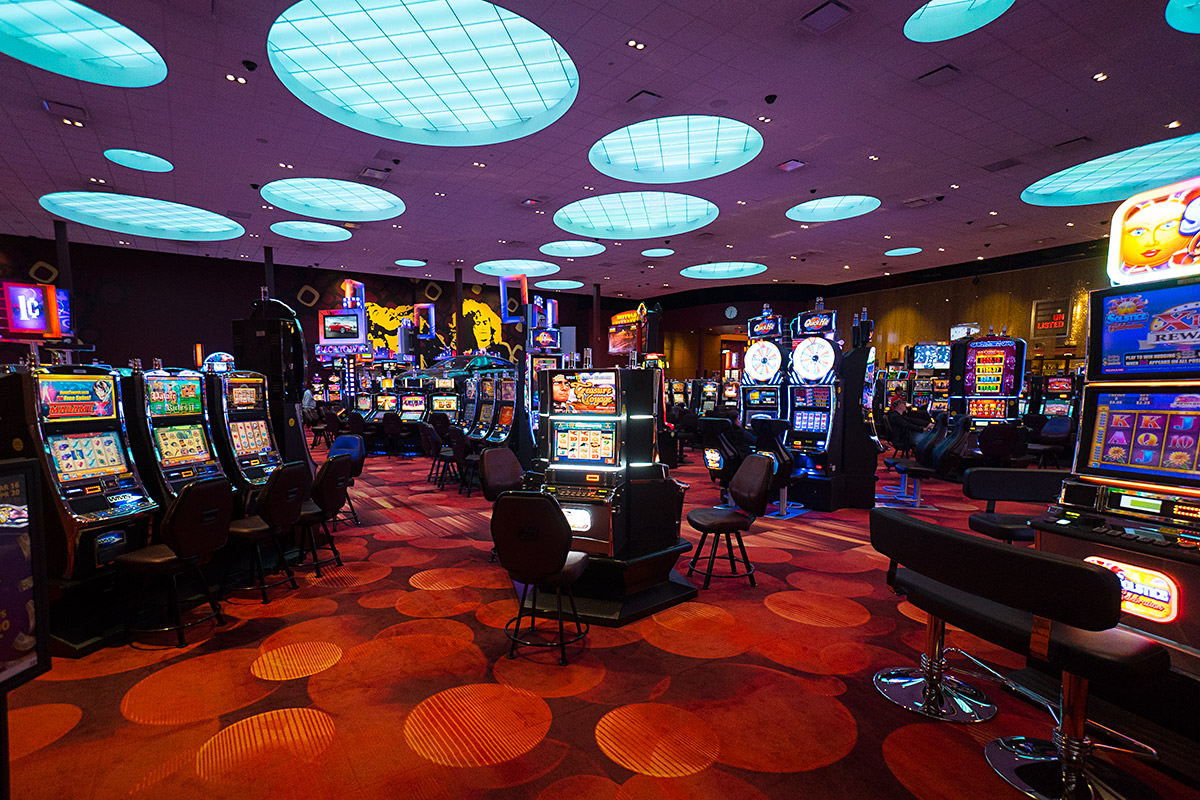 Time for pins at the Rock Shop (which is very nice, by the way...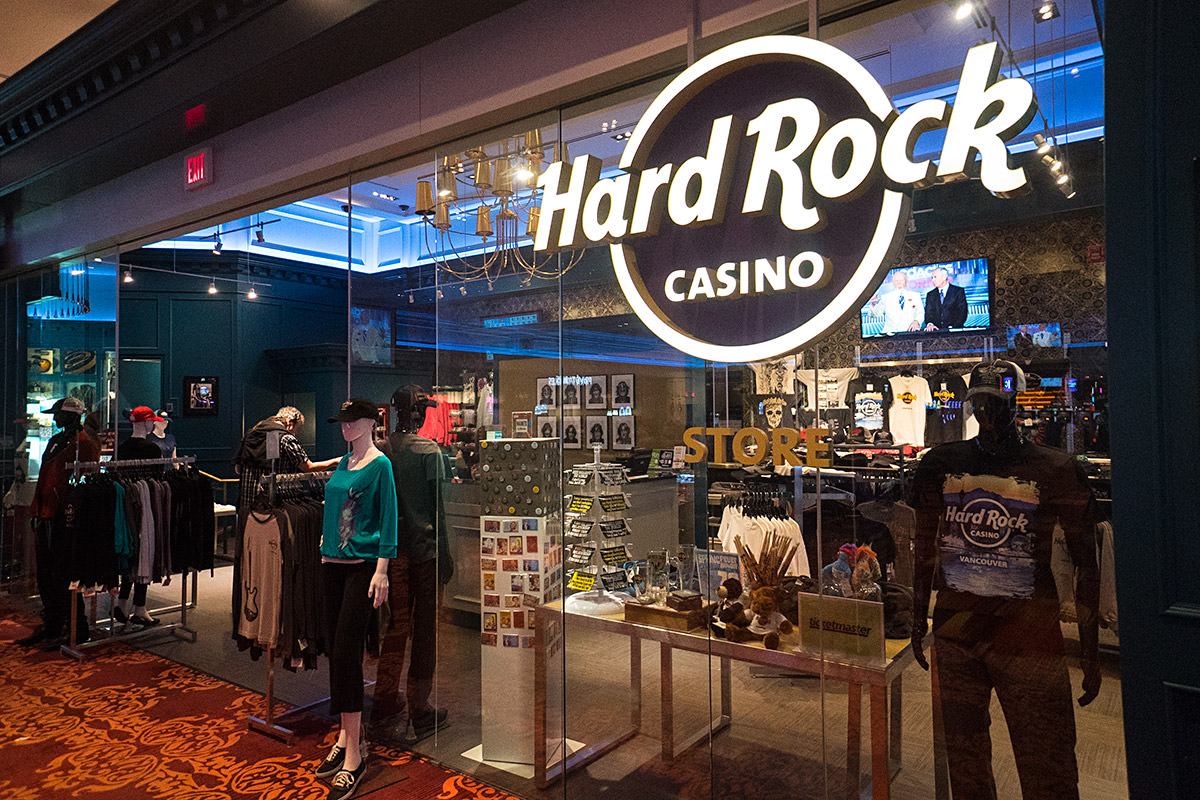 The main bar is called "Asylum," which feels kinda forced, but looks pretty...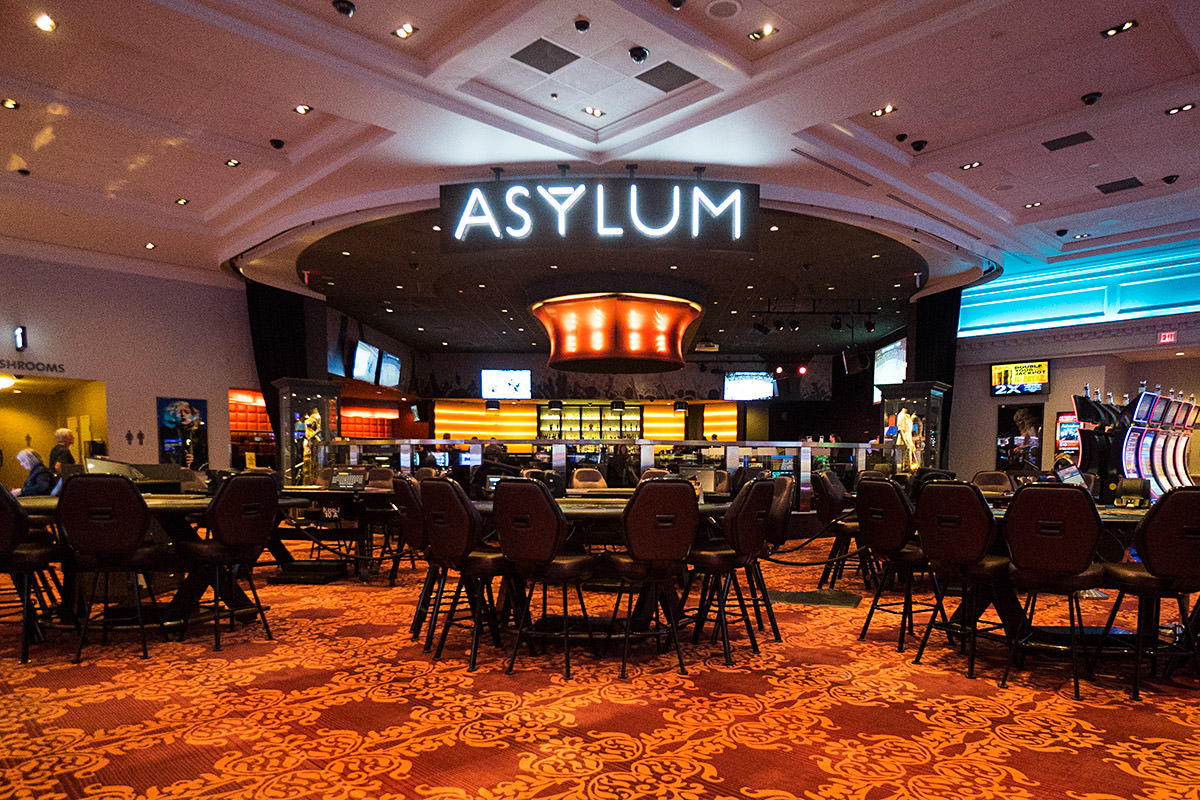 There's a surprising amount of memorabilia awaiting you. And it's some really good stuff too. The problem is that the casino is kinda big, so the artifacts are ultimately rather sparse. The clustered memorabilia in showcases is really cool though...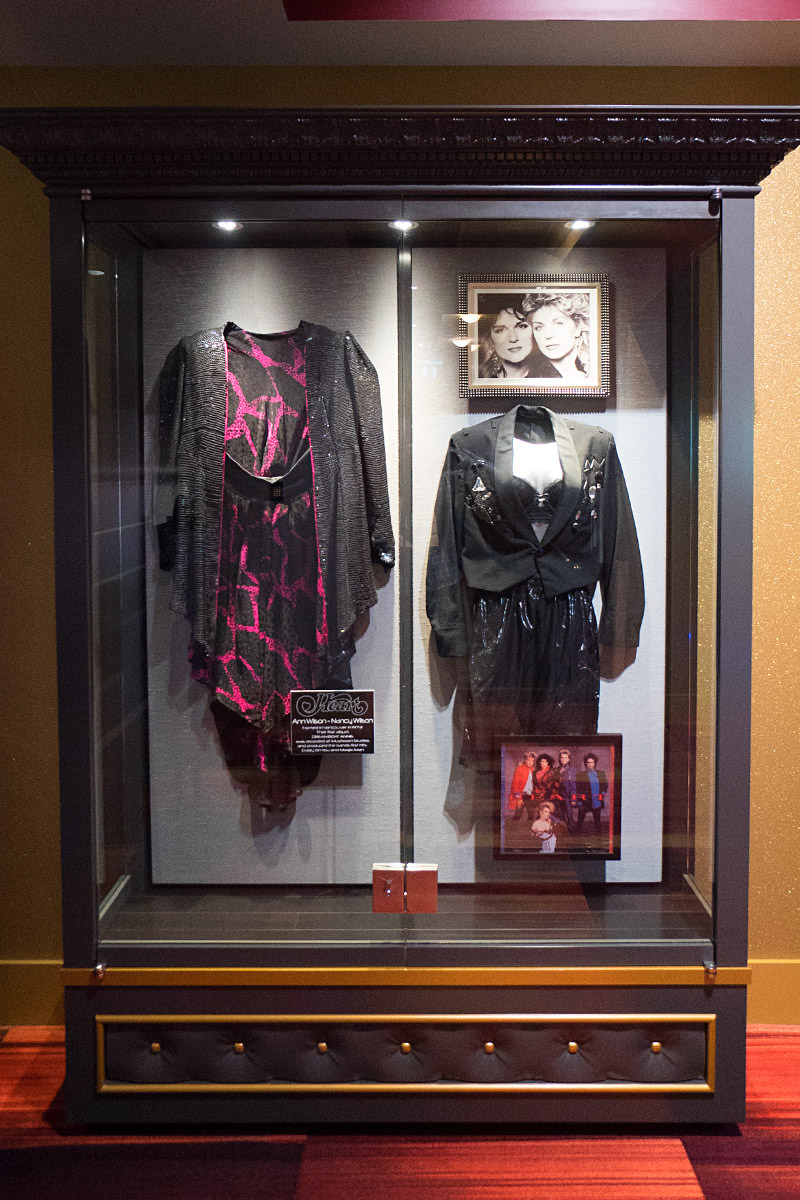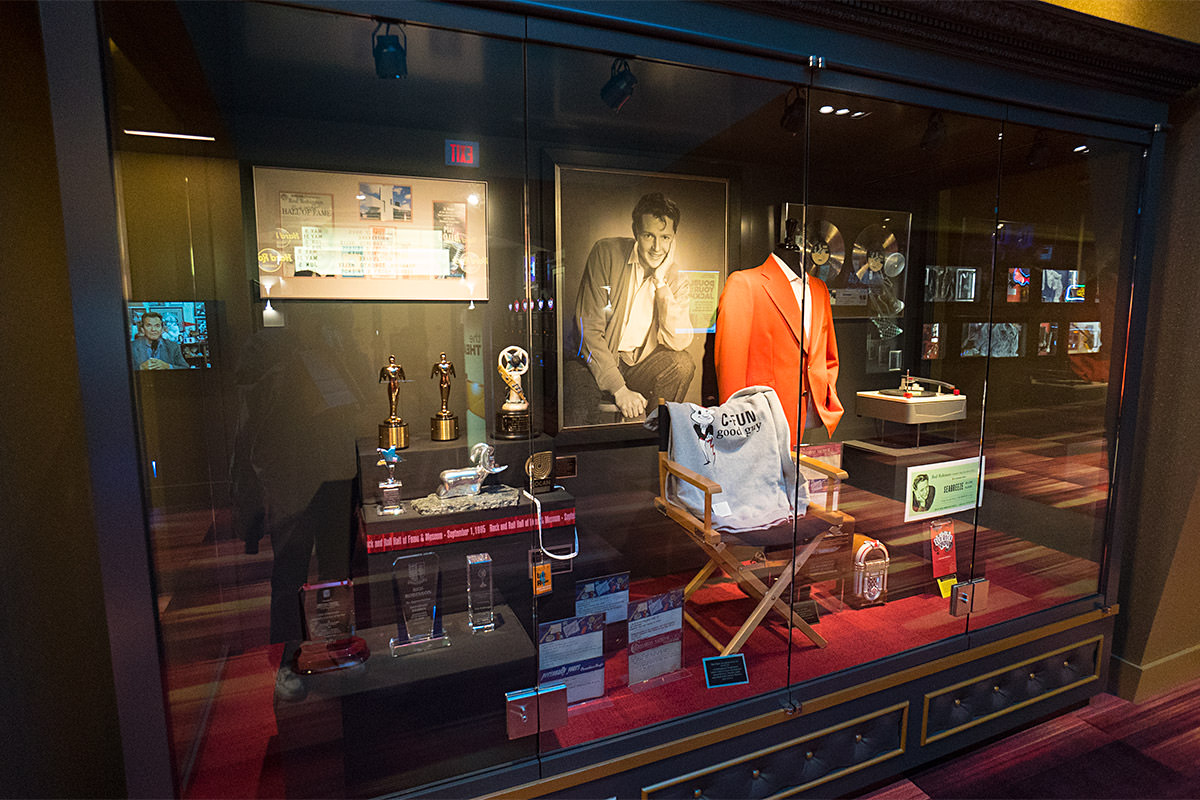 There is no Hard Rock Cafe on the property. The people responsible for the place only have a license for hotels and casinos West of the Mississippi. Because of that, your Hard Rock Rewards card/points are useless. They don't even give you an AAA/CAA discount. If you sign up for the player's club (Free!) you do get a 10% discount on everything, however, which is nice.
I ended up eating at their burger joint. The veggie burger I had was a bit bland, but perfectly edible. The fries, unfortunately, were undercooked and oversalted, which meant most of them ended up in the garbage.
On the hour-ride back to town I saw the old Expo 86 dome, which looks pretty much as it did back when the World's Fair was going on...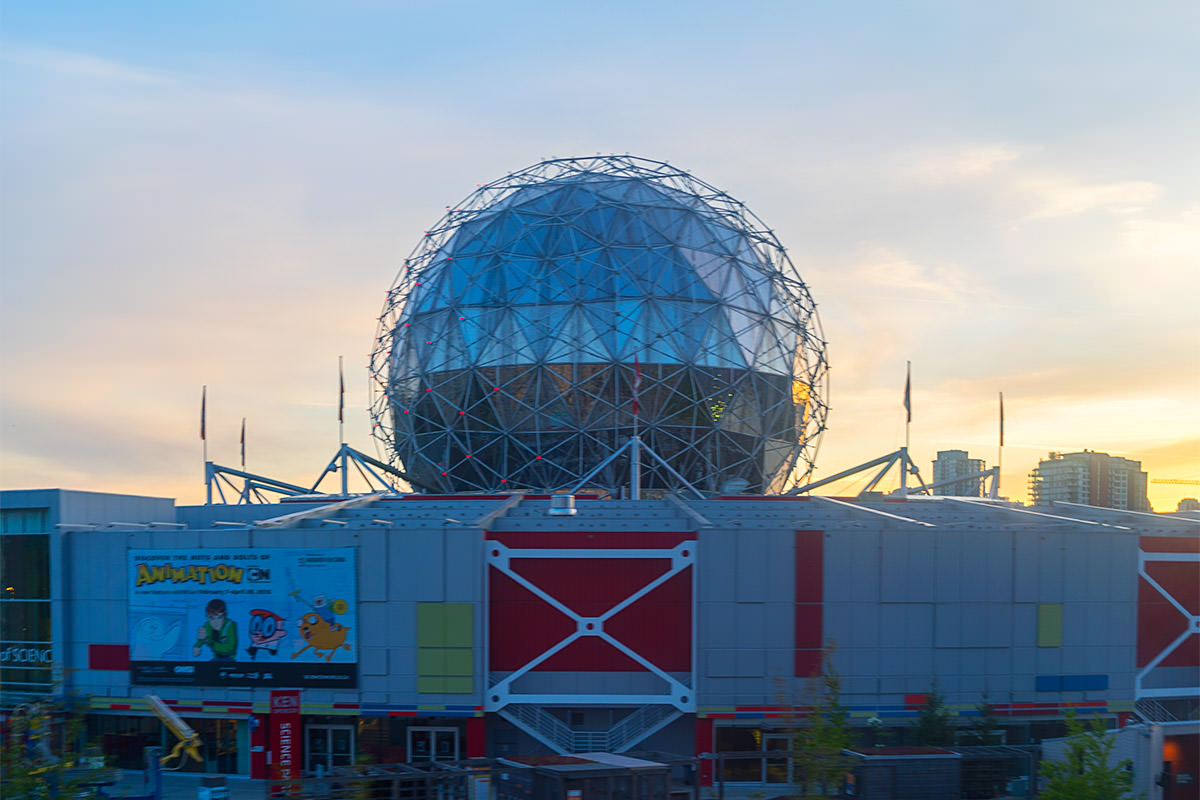 Here it is in 1986...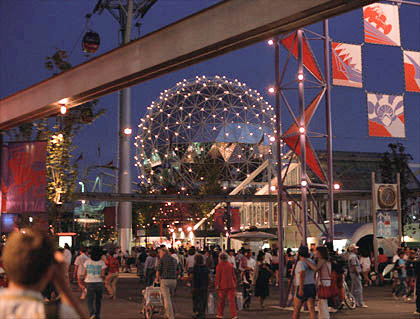 After arriving back in Vancouver proper, I stopped at Tim Hortons' for some Timbits and a Coke. Because no visit to Canada is complete without Timbits!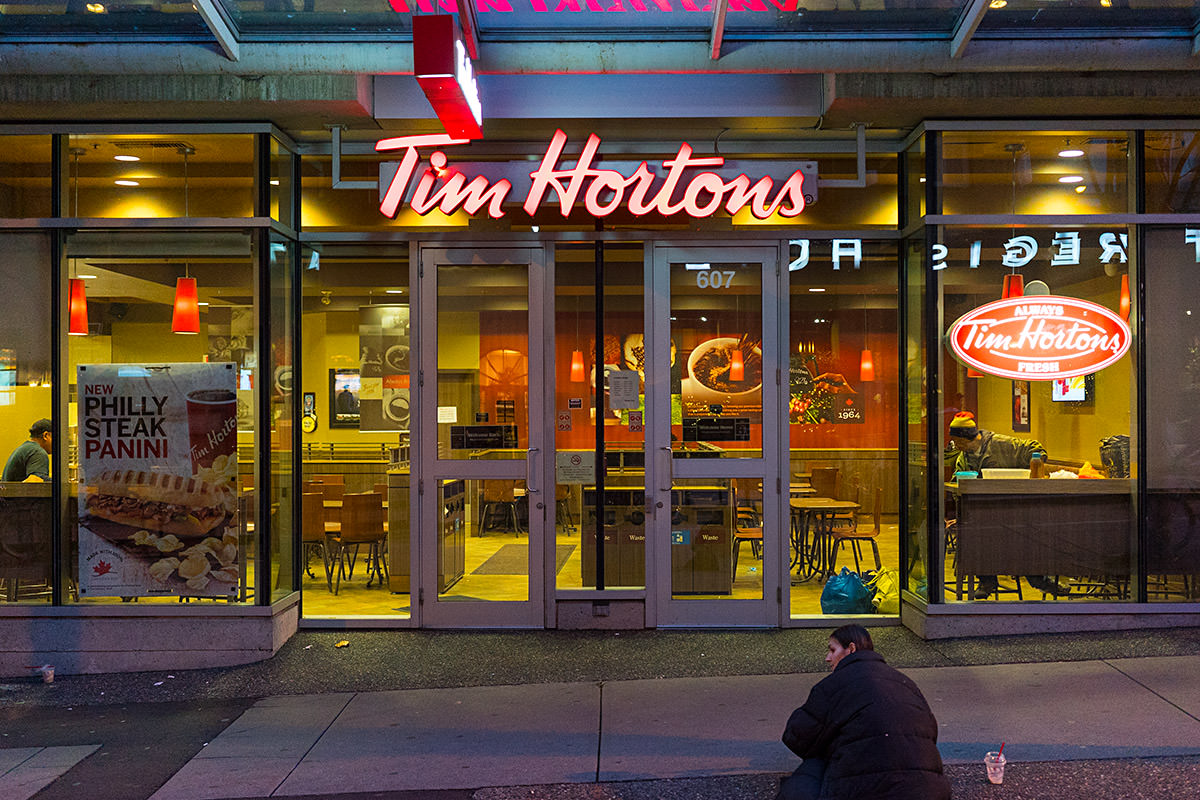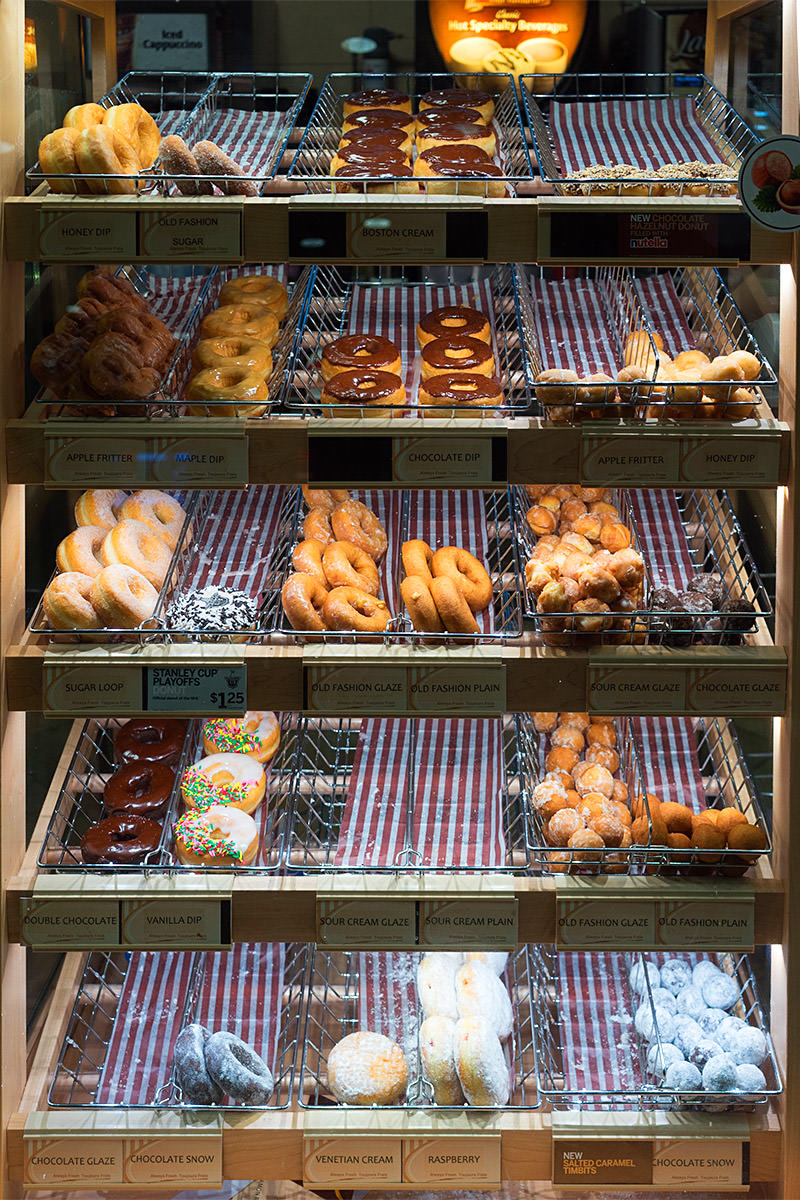 And that was that. I'll spend the rest of my evening working, then head back home in the morning.
Hard Rock No. 164 accomplished! It was probably mostly worth the trouble to visit.
Posted on Monday, May 4th, 2015

"What's the bare minimum amount of money and effort we can sink into this thing and get away with calling it a Hard Rock?" —Warner Hospitality
Or so I assume.
The property currently known as the "Hard Rock Hotel & Casino Lake Tahoe" began as "Del Webb's Sahara Tahoe" and was a pretty big deal back in the early 70's because Elvis performed here regularly...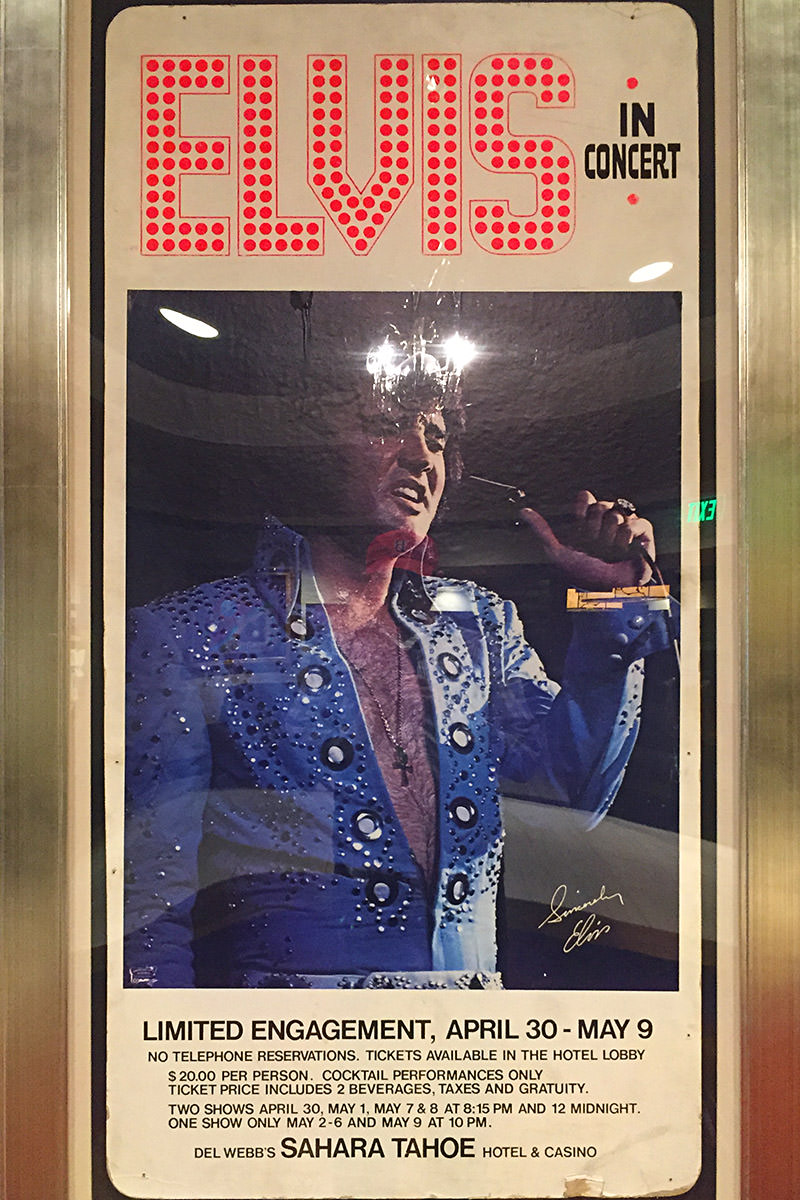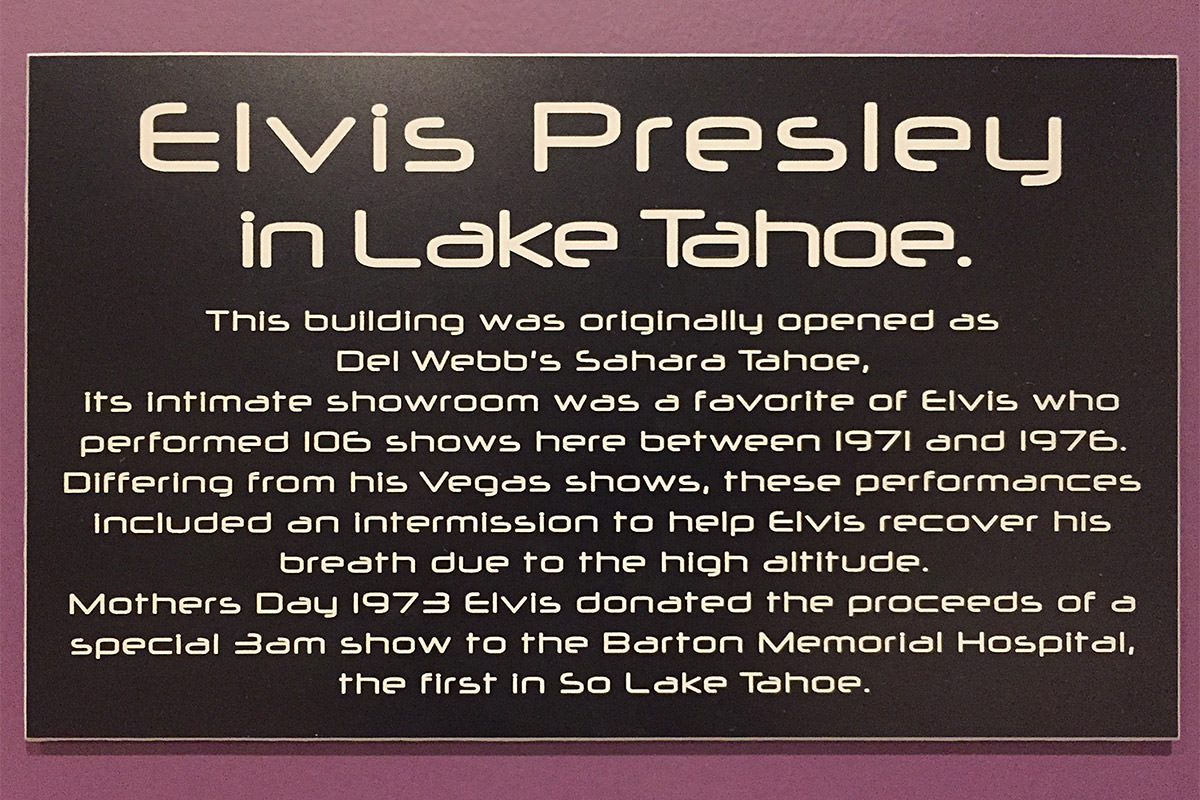 Eventually the property was rebranded as the "Horizon Resort" before ultimately becoming a Hard Rock in January of this year. As it's not part of the "authentic" Hard Rock portfolio owned by the Seminoles, I was prepared for it to be underwhelming. Because they usually are.
But this one didn't even reach that far for me.
Not that it's not a nice hotel... it totally is... but the complete lack of excessiveness and rock-n-roll theming that defines a "Hard Rock" is just not here. And it starts from when you first pull up to this rather boring building...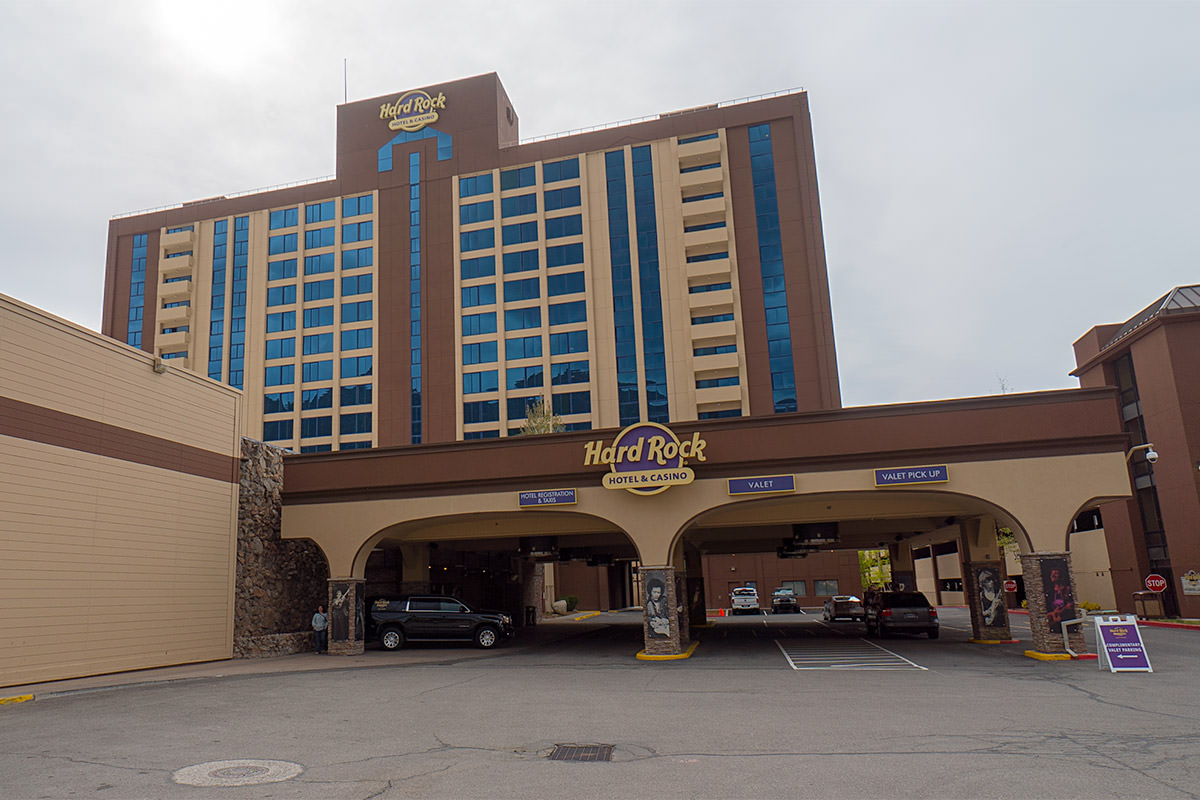 If it weren't for the signs, you'd never guess this was a Hard Rock at all. Things are slightly better on the other side, where at least there's a giant guitar...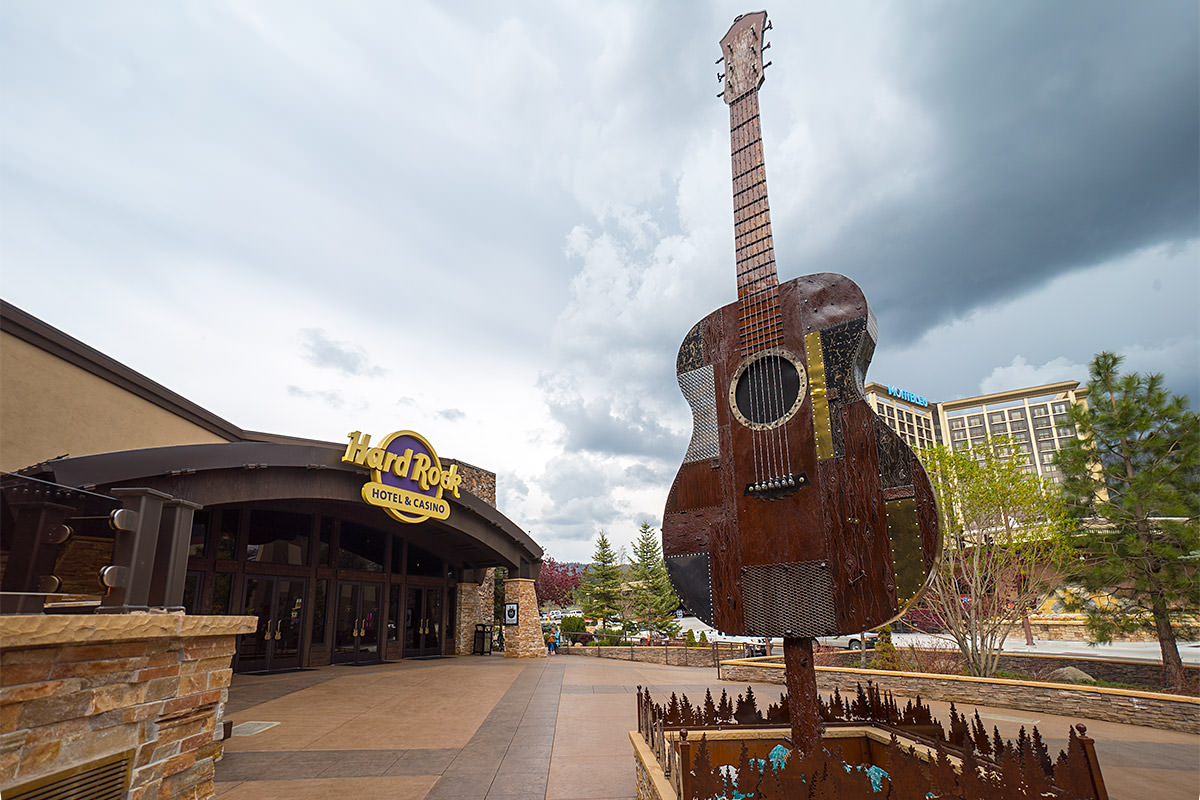 Inside isn't much better. The reception desk is boring as hell. No effort whatsoever was put into making your first contact with the property be special. No guitars. No cymbals. No art. No nothing. Just blank walls to stare at...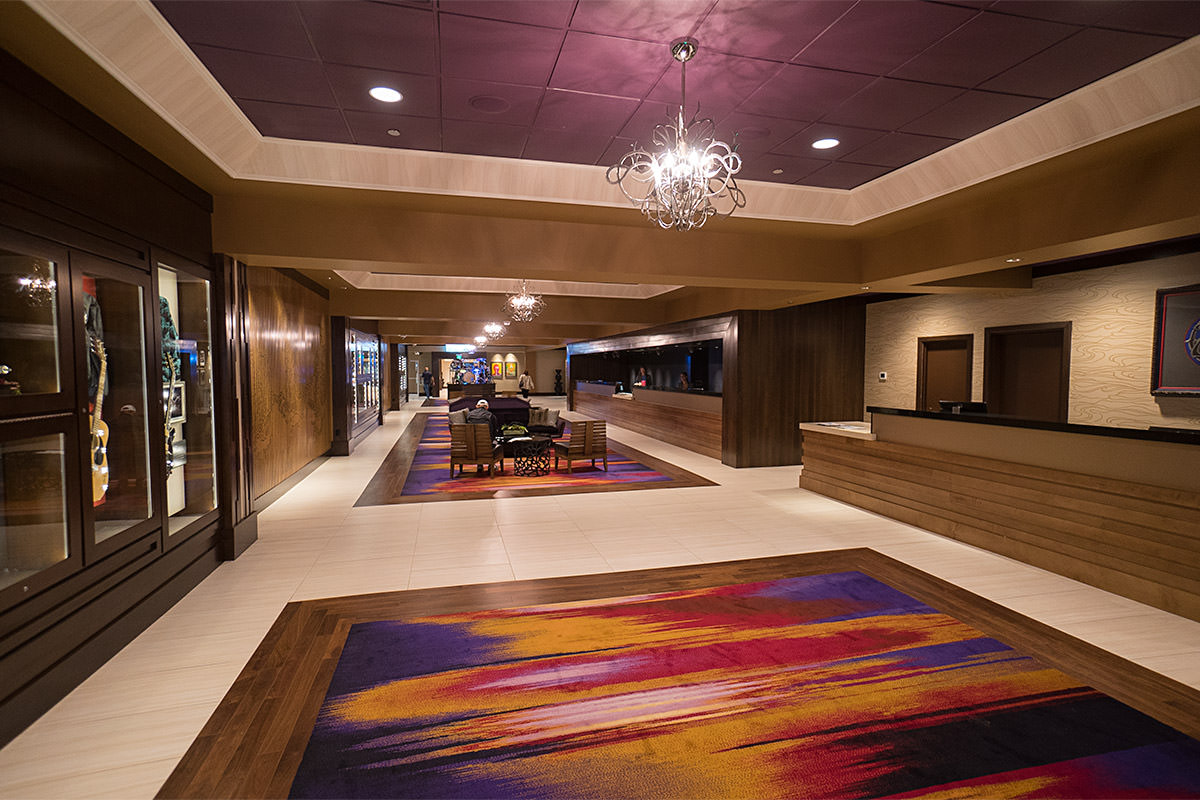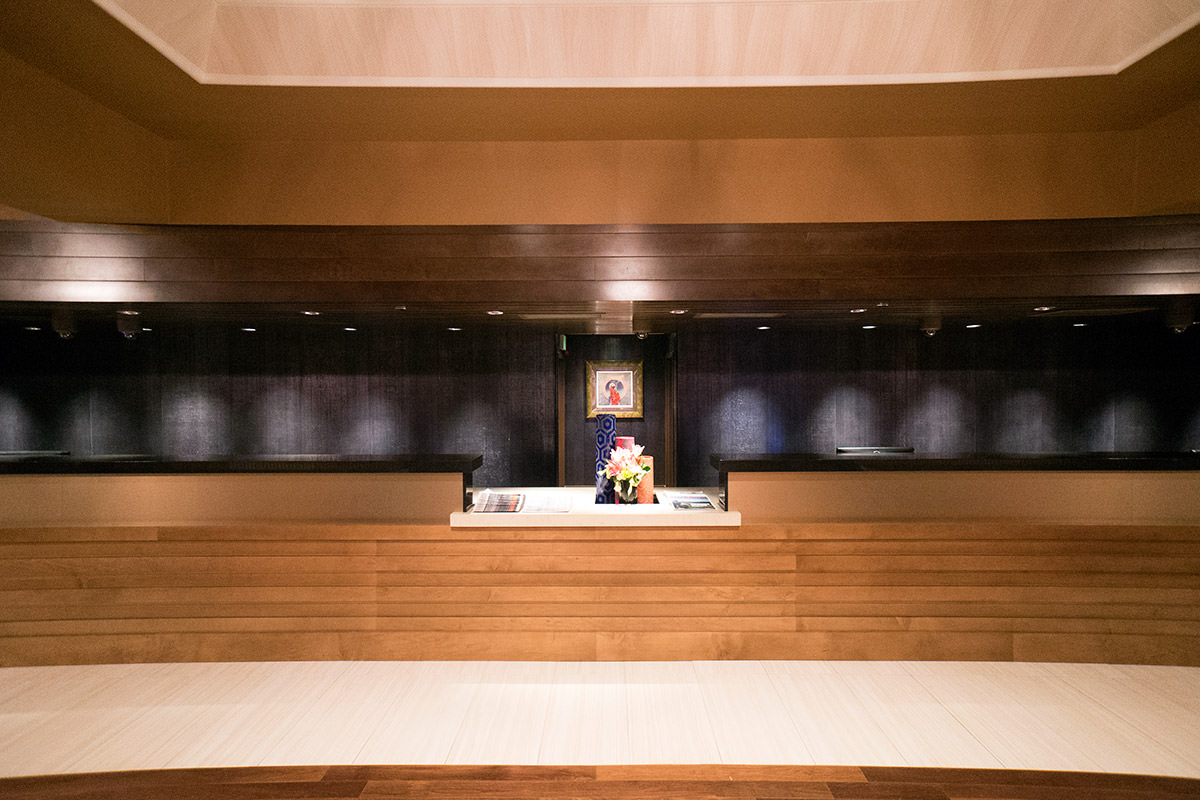 I mean, seriously, what the hell?
There are some nice showcases on the back wall, but it's just not enough...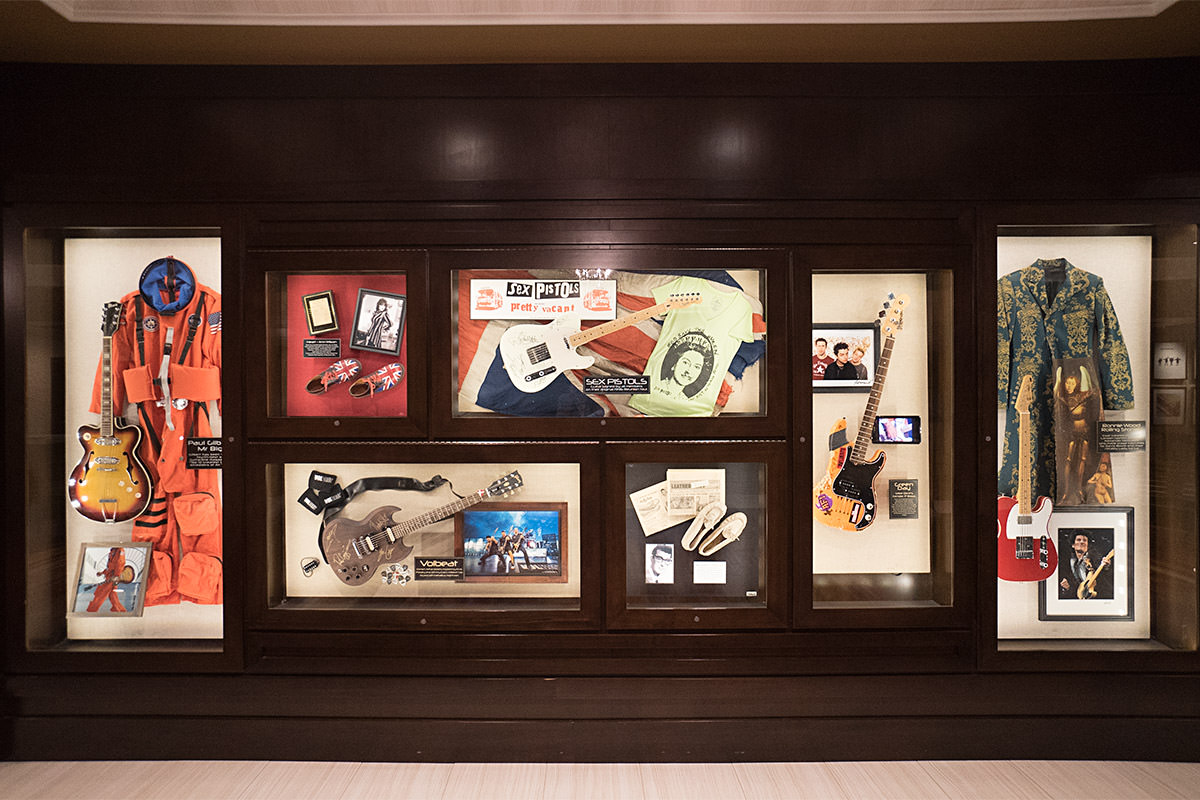 At the far end is my favorite piece, a passport belonging to Johnny Cash...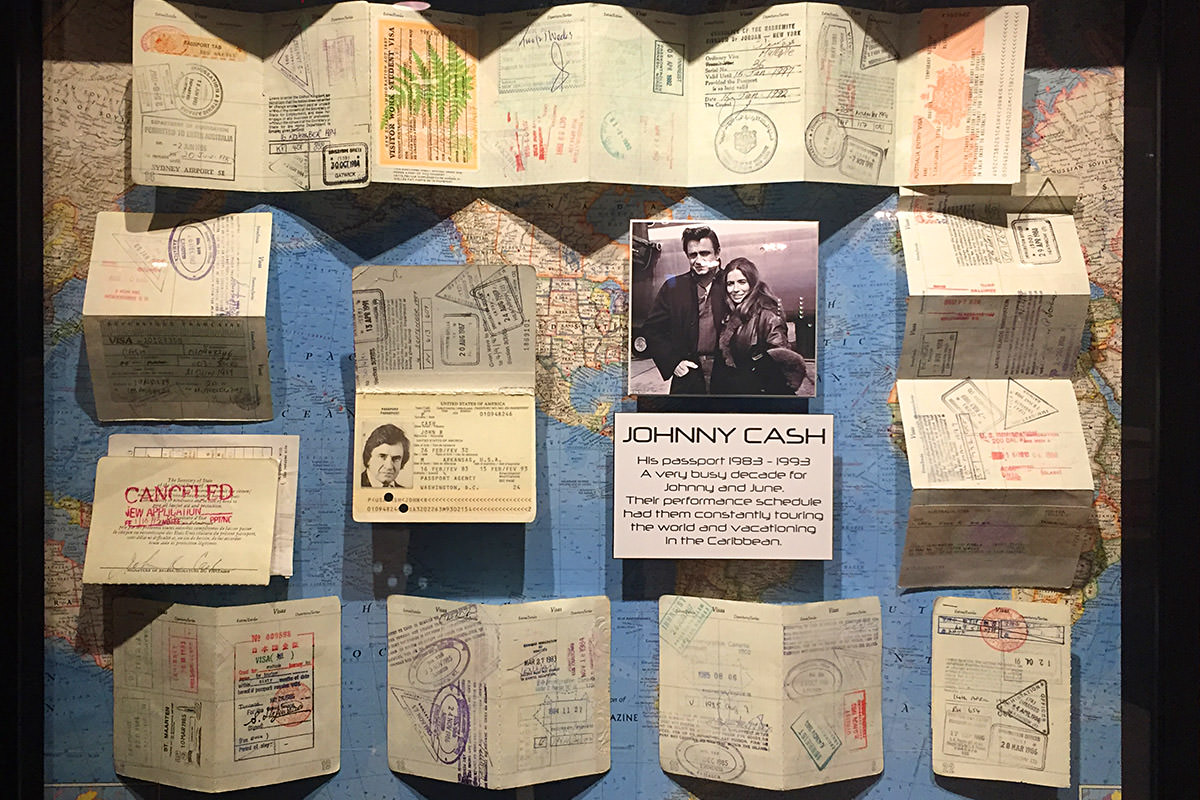 About the only attempt at making the lobby feel in any way special is a display for one of Michael Jackson's gloves. Which is nice, but it does nothing to pull you away from all those blank walls behind it...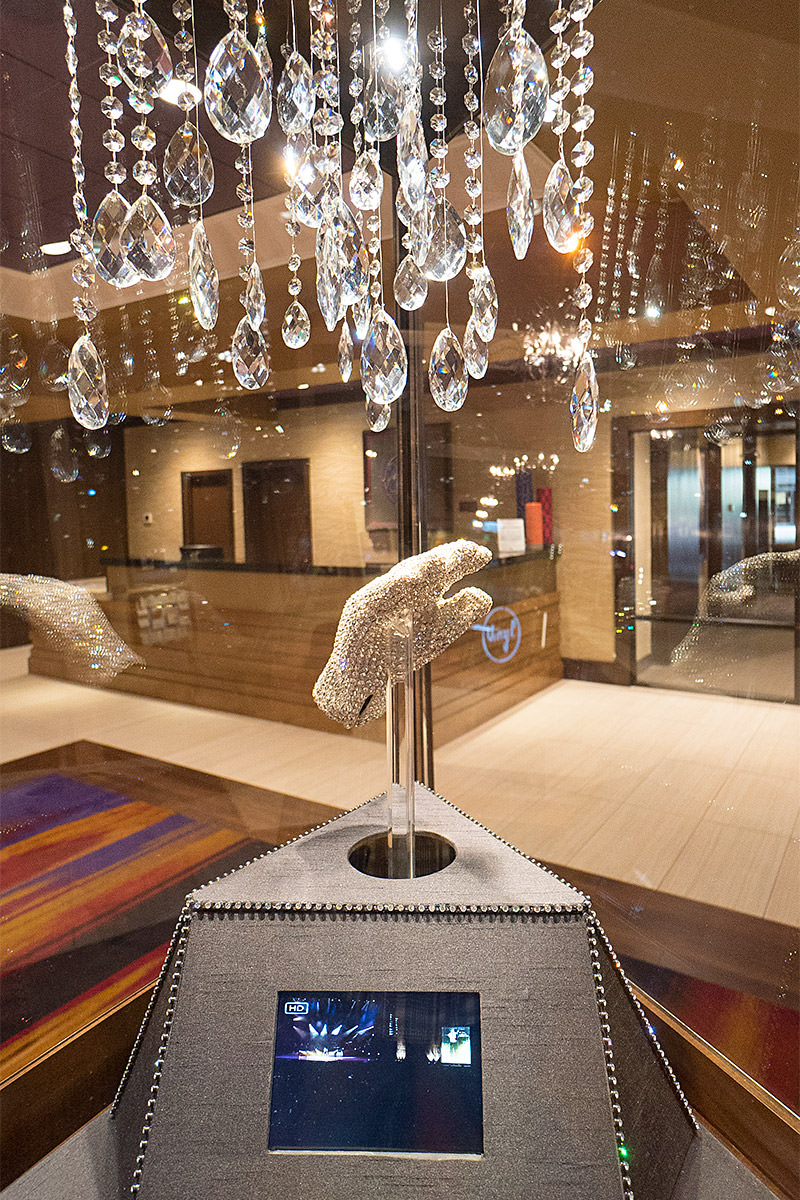 And then there's the rooms. Again, nice... but where's the "Hard Rock" here? An orange wall, a teddy bear, and a couple of prints is all we get?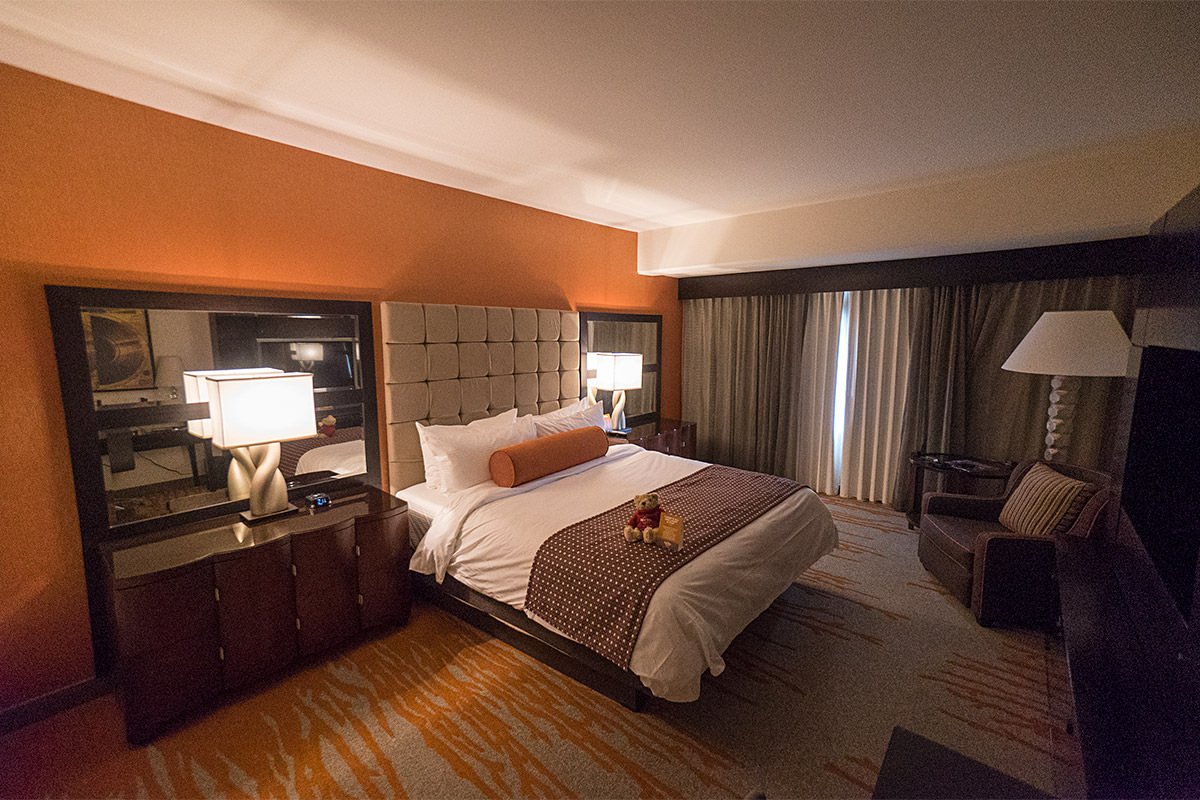 At least the bathroom has something rock-related. Even if it is just a tiny guitar print...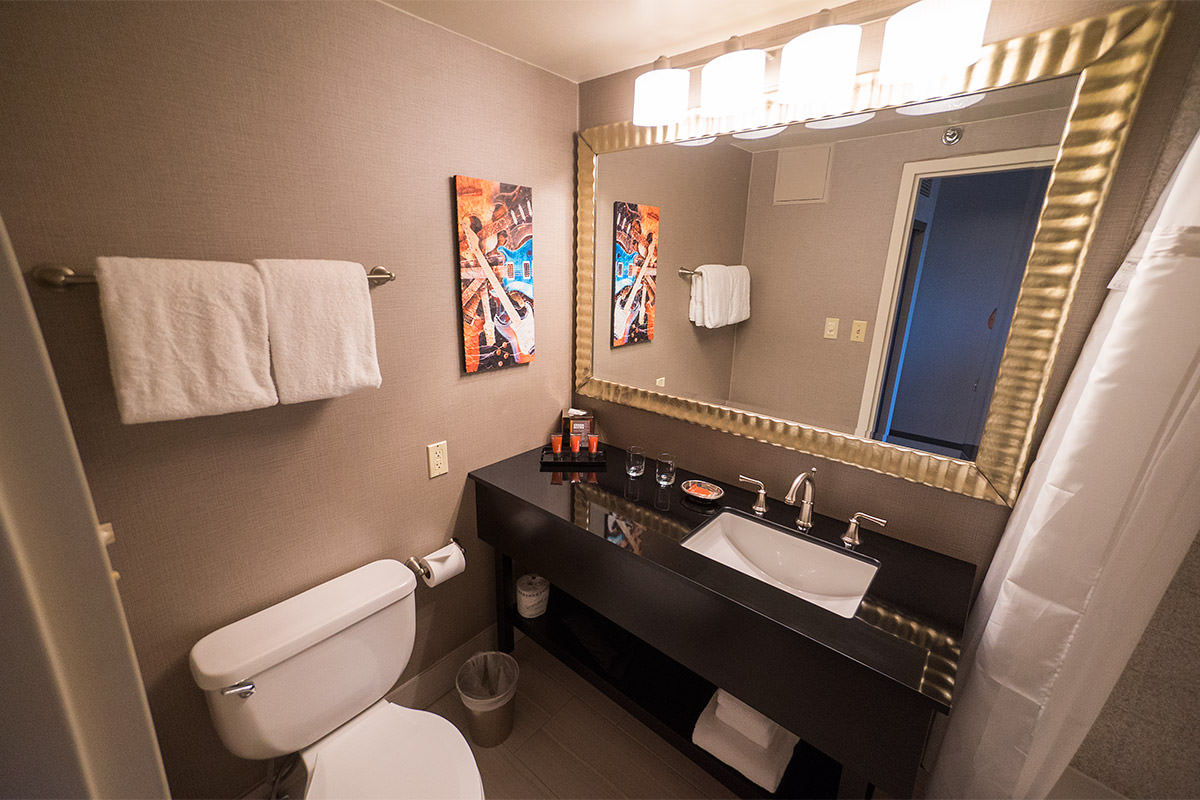 Seriously... this could be any mid-range hotel anywhere in the USA. There is absolutely nothing about it that makes you feel like you're in a Hard Rock except when you look closely at the water bottle tag, the shampoos, and the guest services book. About the only unique thing about it is the fire sprinkler in the closet...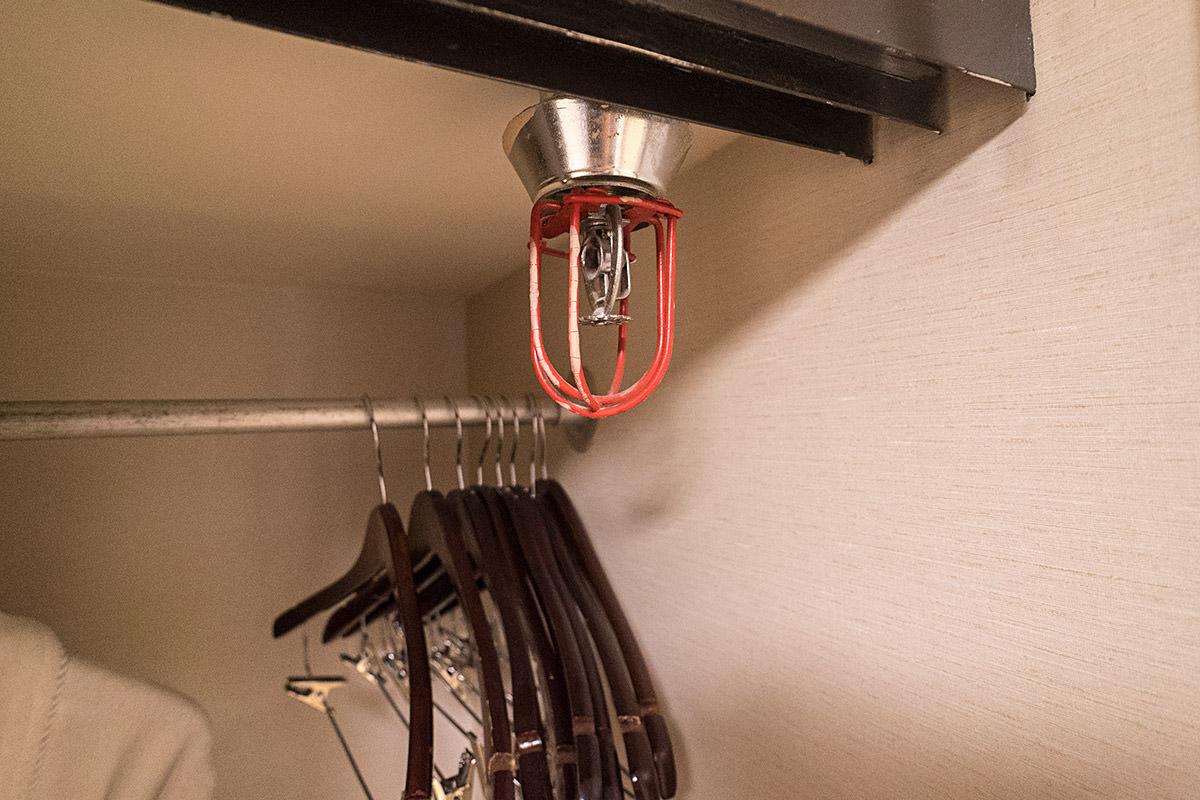 I guess they have a real problem with guest's clothes spontaneously combusting or something.
Oh... and thank God I paid the extra money for a "lake view" room. I would have hated to have missed this beautiful view of... the parking lot?!?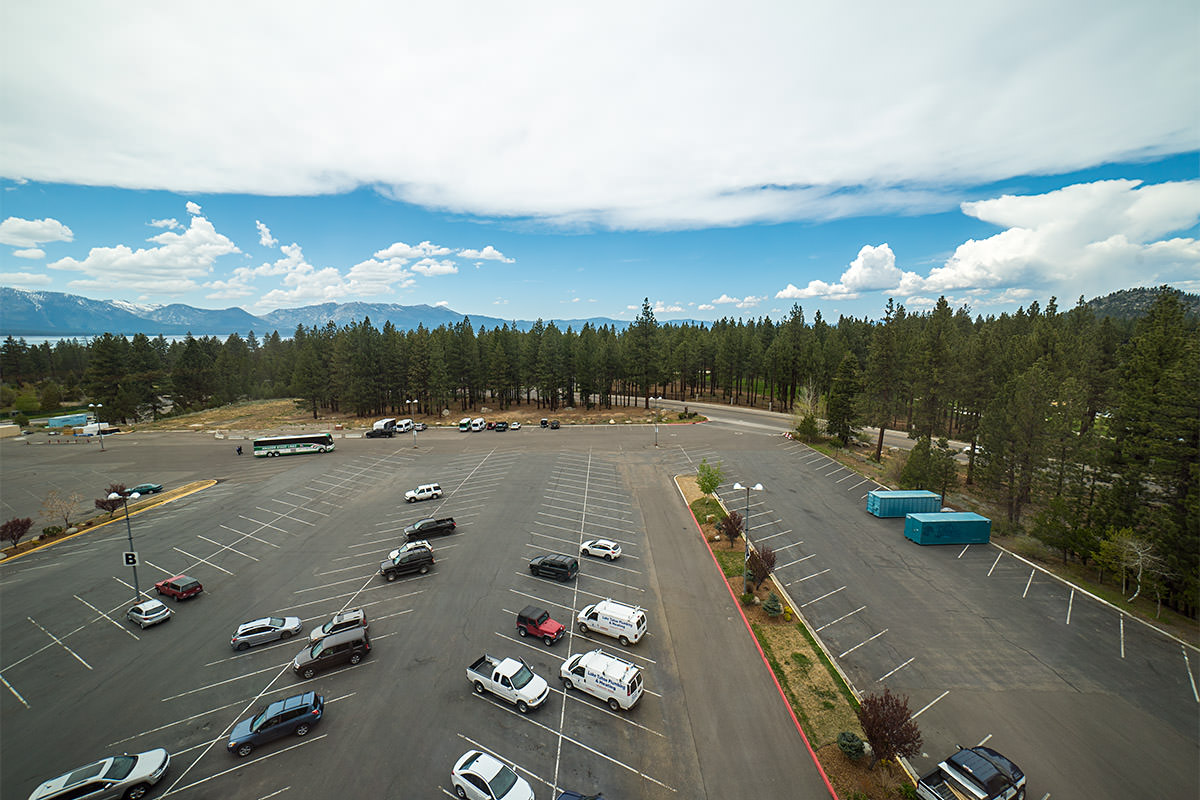 I mean, yeah, there's a lake way back there... but I'd hardly call this a "lake view" room. When I booked it, I was expecting to look out my window and see something like this...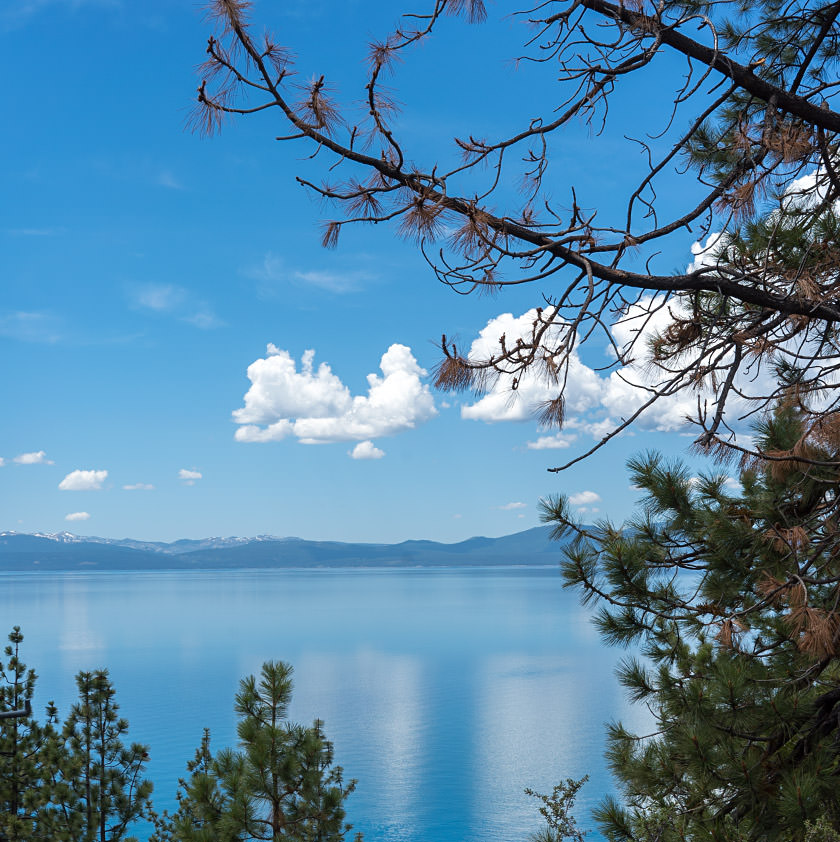 ...which is a shot I took when I pulled off the road on the drive here.
Oh well. The casino isn't much better. Absolutely nothing on the casino floor. Just a couple of cabinets scattered at the entrances...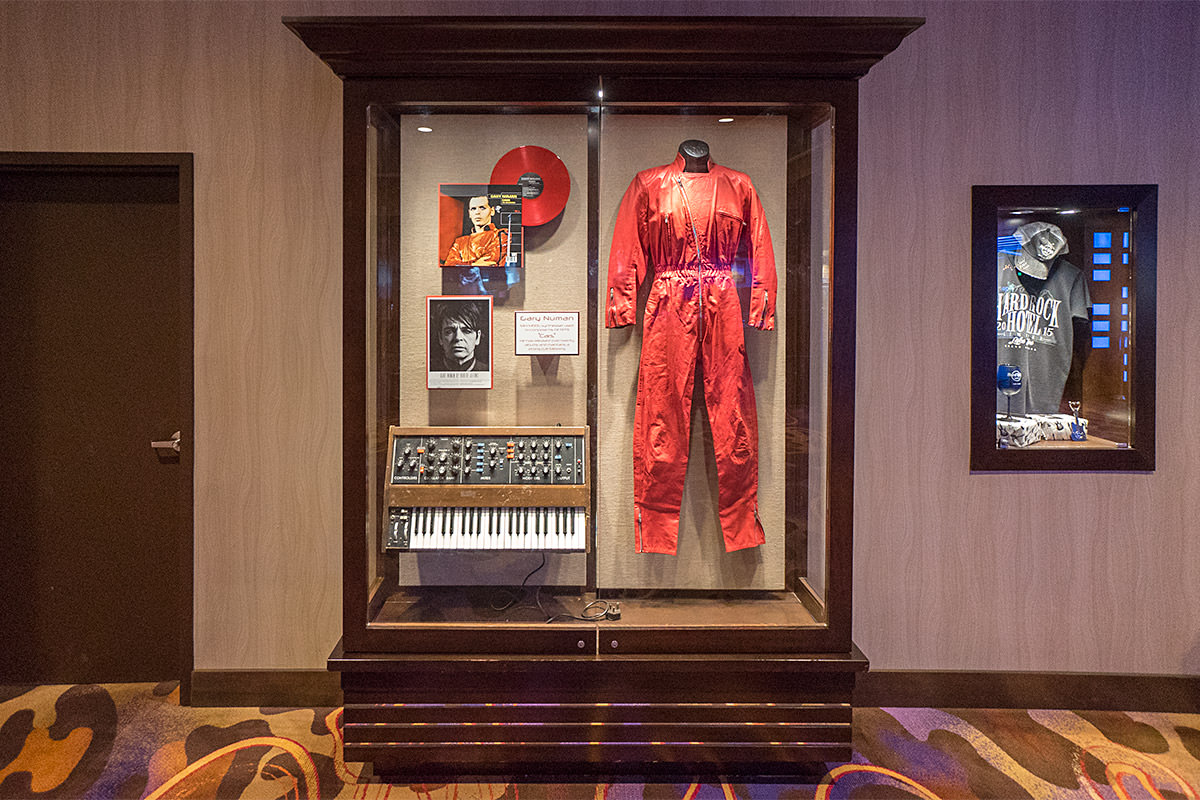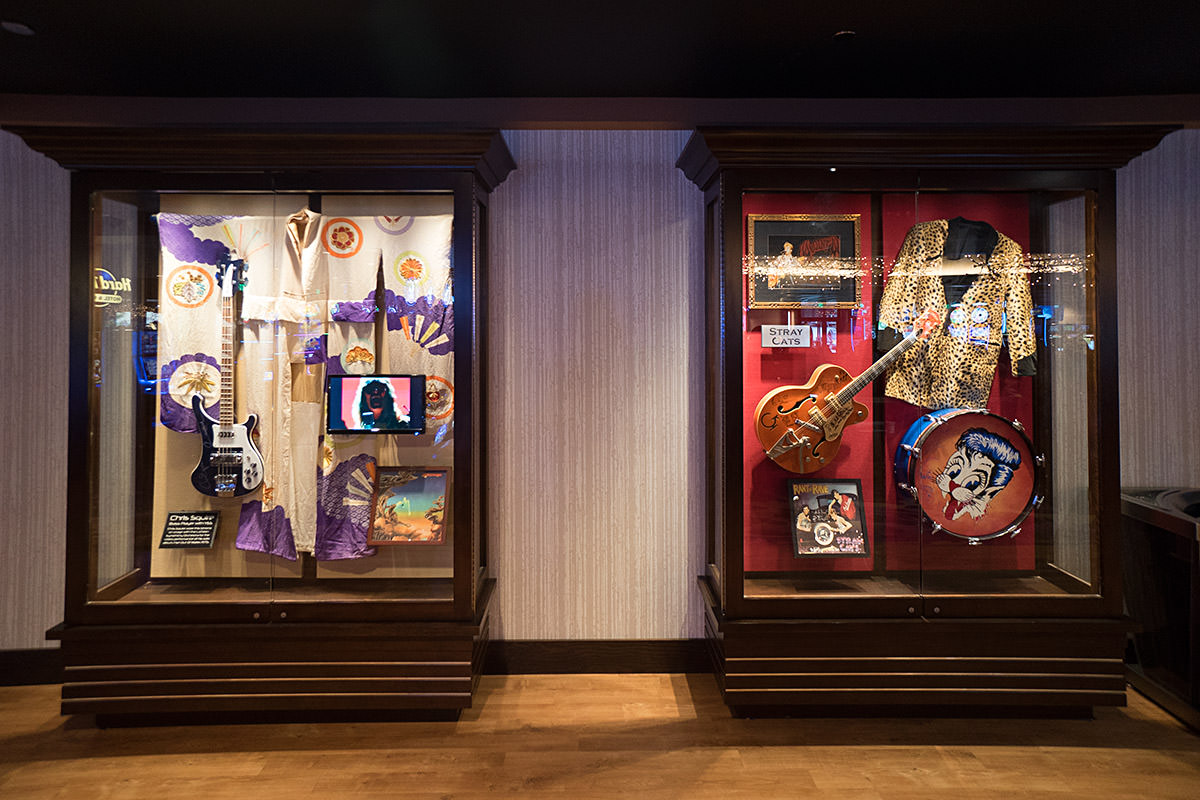 And some guitars scattered without presentation down a random boring hallway you have no reason to visit...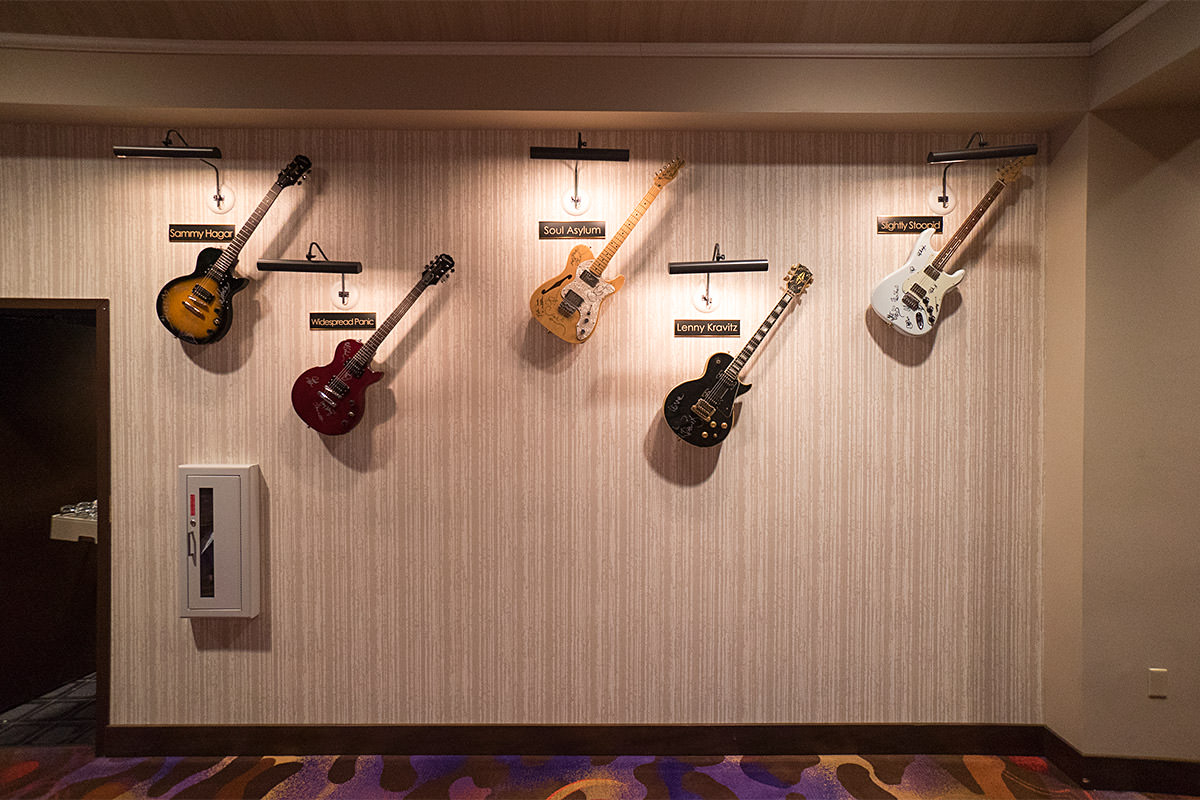 The pool is total shit... though there are signs everywhere about a fantastic new pool area that will be debuting this summer, so maybe it'll improve...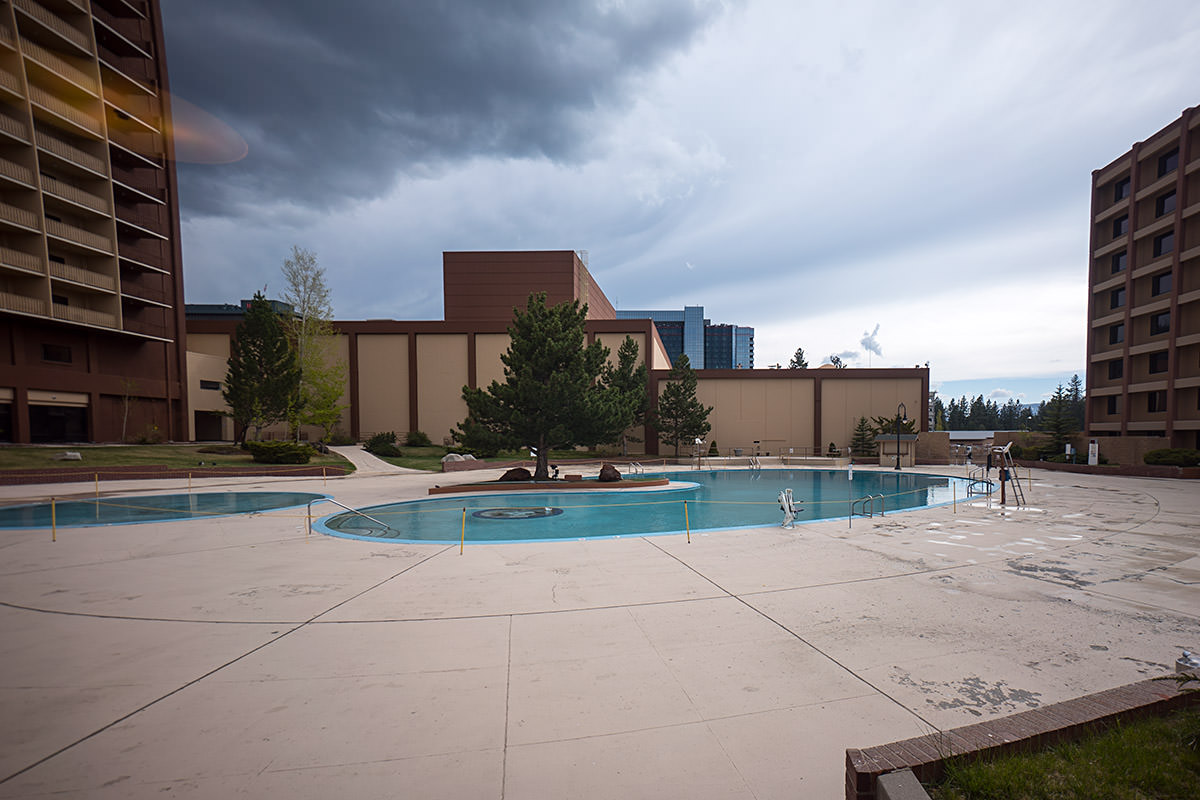 Overall, the Hard Rock Hotel & Casino Lake Tahoe is a massive disappointment for Hard Rock fans. There's just not much here to see. If you don't care about the Hard Rock, it's a nice enough hotel, sure... but for those who do care, it's hardly destination-worthy unless you're a hard-core completist.
Which, unfortunately, is me.
UPDATE 5/5/15: You know, it may not sound like it, but I was trying to stay positive here. But when I went to check out everything kind of came to a boiling point in my head. First of all is the idiotic "resort fee" I had to pay... $22 ($26 with tax) which basically got me internet. It's not like I could go lie by the pool or anything (given there's no furniture). But even worse was the service. When I checked in, you're supposed to get complimentary valet parking, but the ONE guy tending the drive was too busy talking to somebody to bother and, after I had to interrupt to find out what the fuck I do with my car, he positioned valet parking as a "well, if you really want to..." situation, so I ended up self-parking. THEN, when I went to leave in the morning, I asked the guy at the reception desk if they had a postbox. No. Can you put my postcard with your outgoing mail? No. Now that's service! They wouldn't even mail a damn postcard. Seriously, fuck this place. I wish I had never come. A complete stain on the Hard Rock brand if there ever was one.
Contrast and compare to the positively gorgeous "authentic" Hard Rock Cafe next door at Harvey's Casino. It's an absolutely mesmerizing property that's got a "Tahoe Ski Lodge" aesthetic going on. And it's packed to the rafters with fantastic rock-n-roll memorabilia and classic theming. So much love went into this place...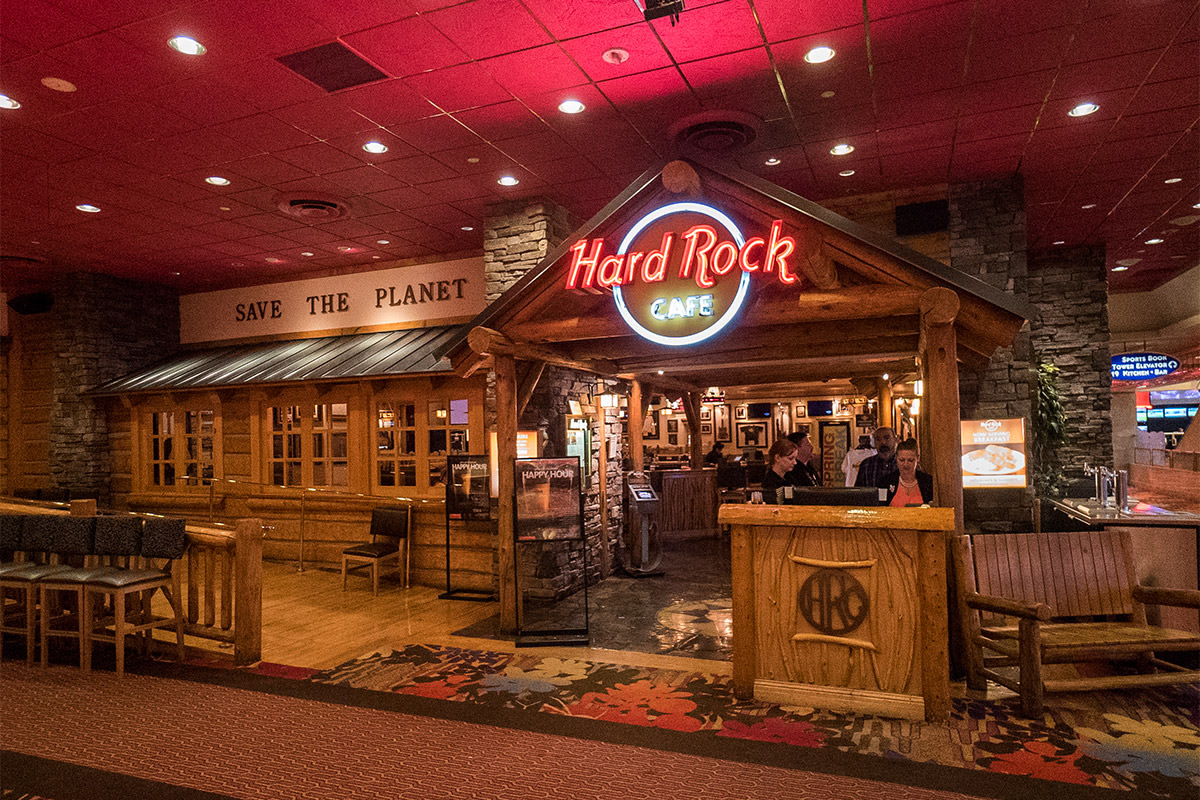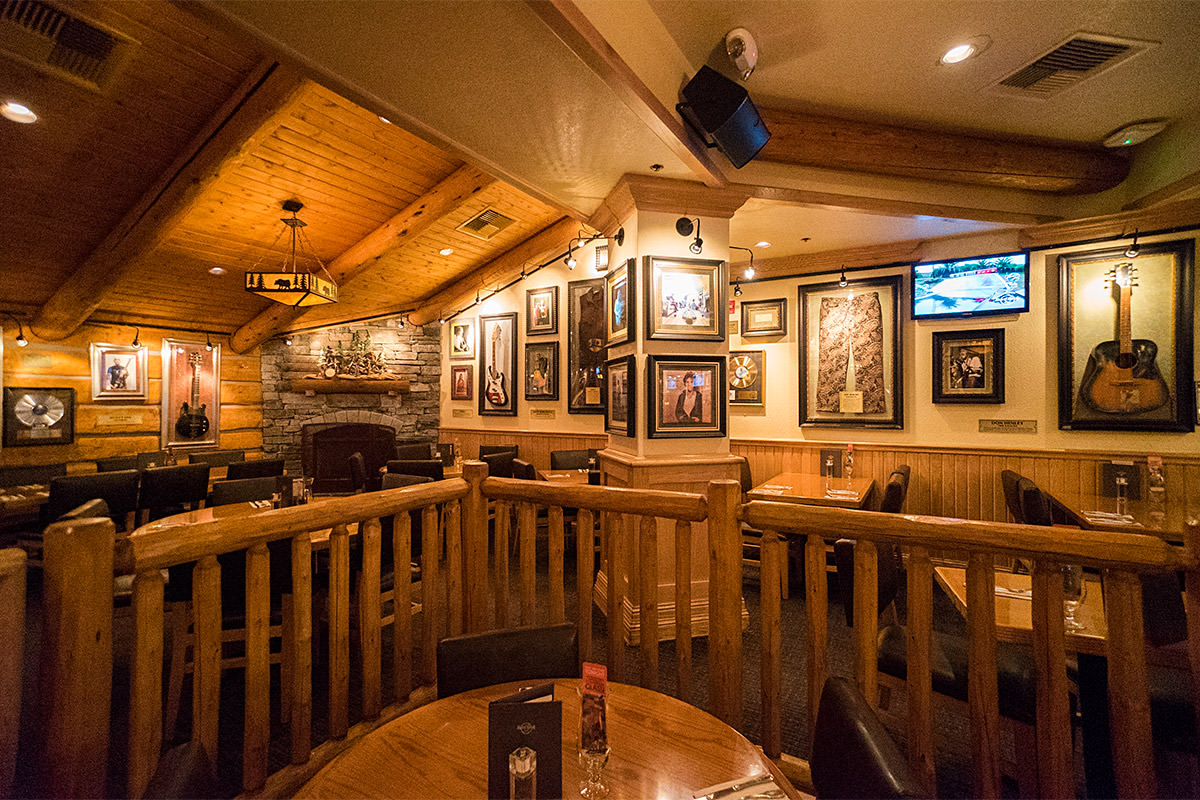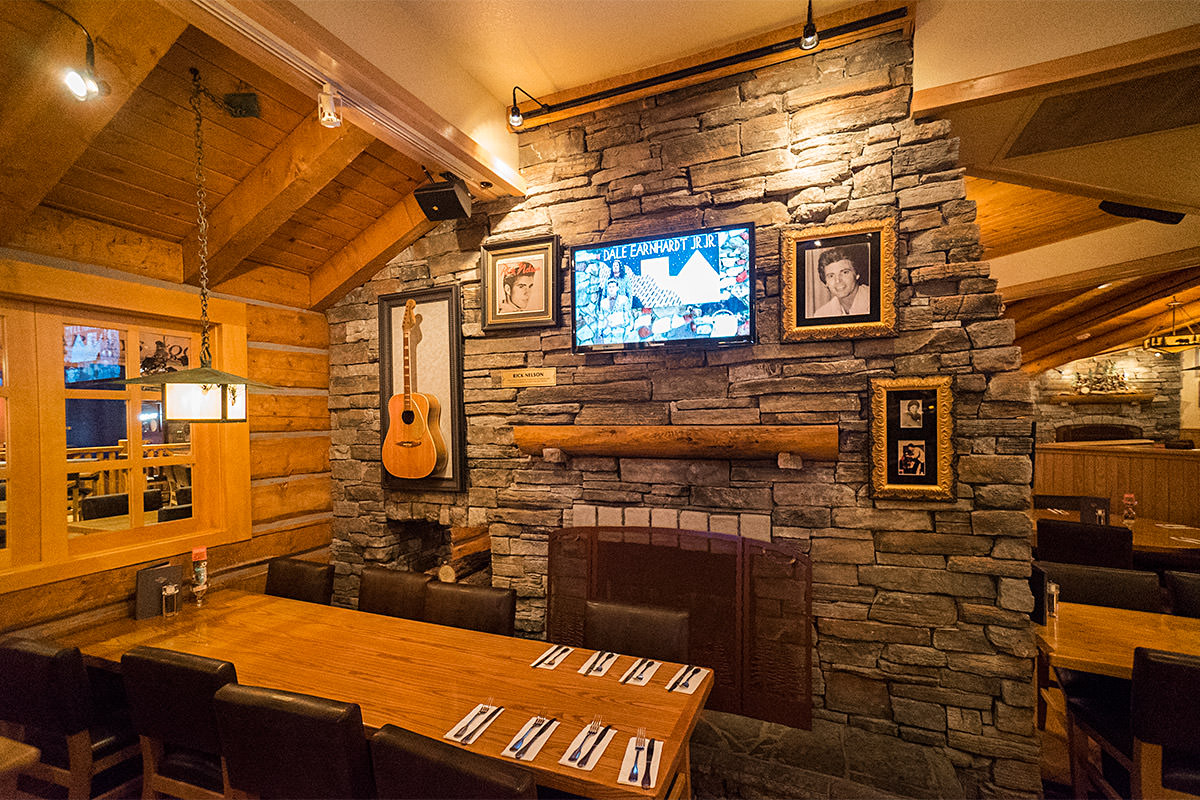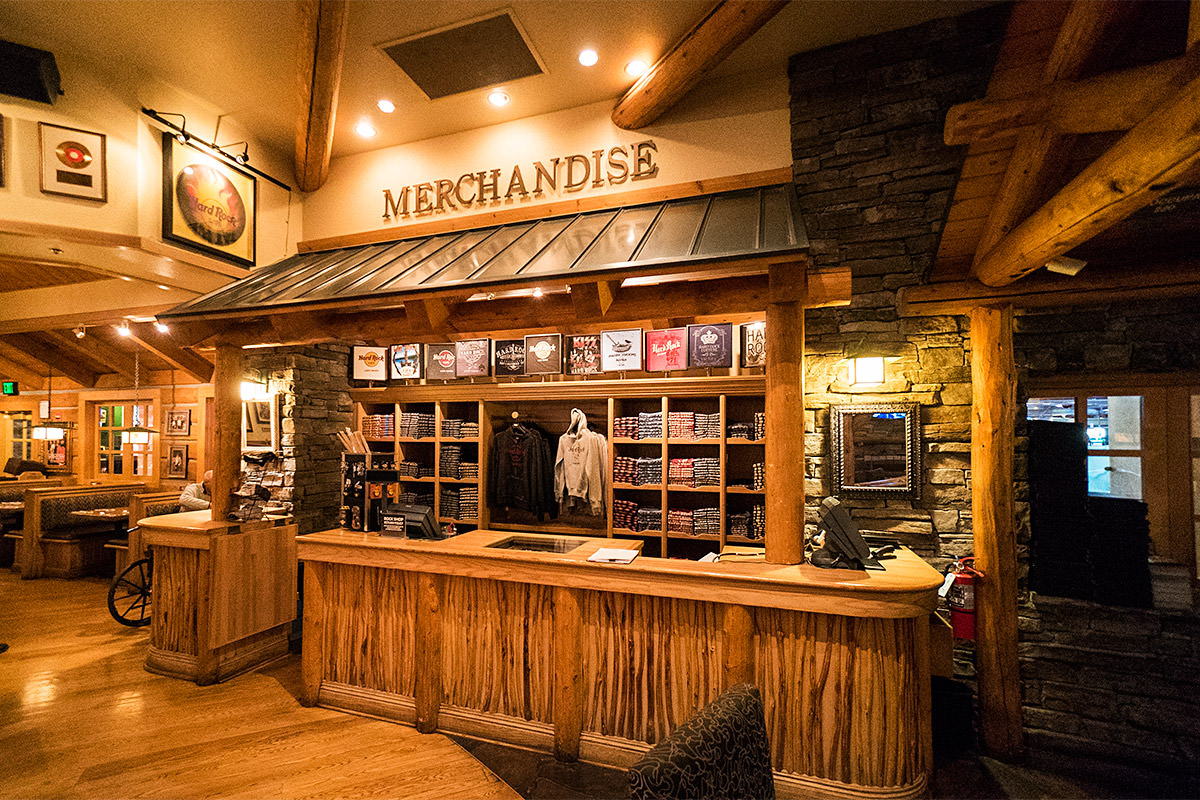 Now THAT'S Hard Rock! That's a destination-worthy property. That's why I am a Hard Rock fan.
sigh.
Anyway...
Before driving to Lake Tahoe, I got to have lunch with the Blogger Formerly Known as Floating Princess, so the day wasn't a total loss. We had most excellent pizza at Pirate's Pizza in Reno... it is, in fact, the best pizza in the whole world...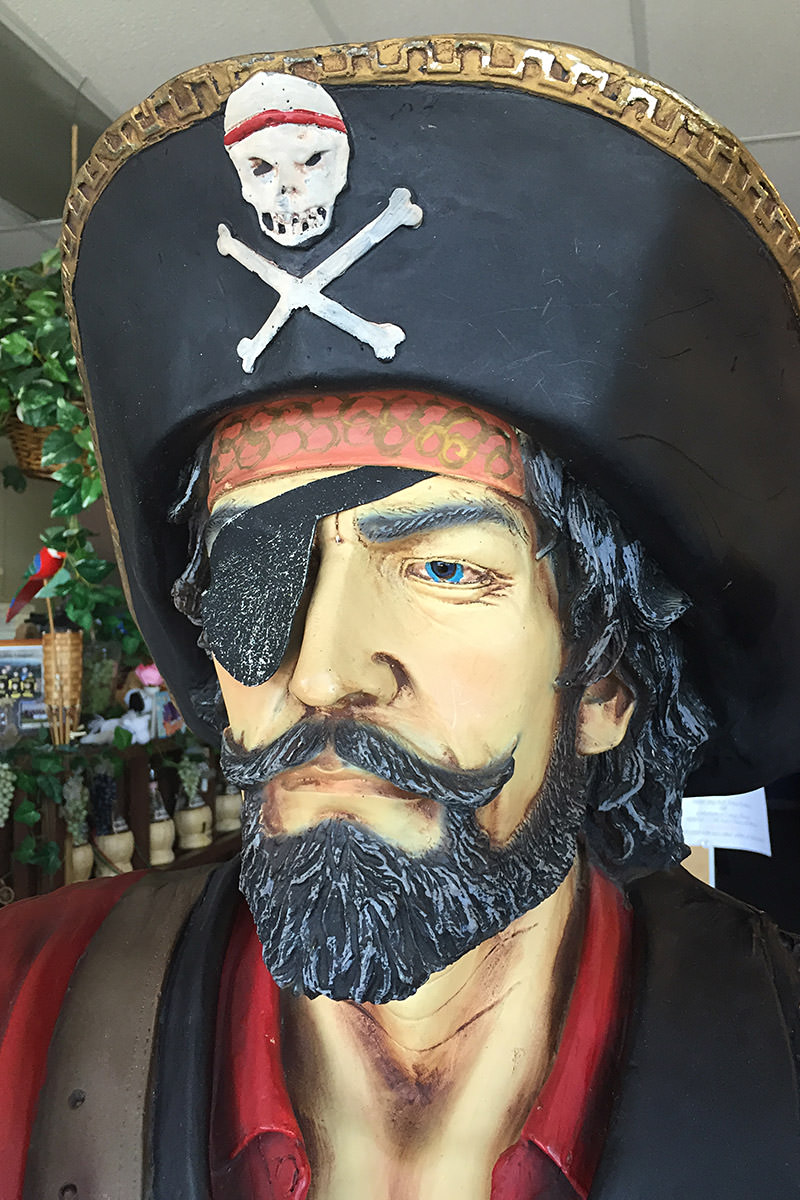 Dinner tonight was another excellent meal... across the street from the Hard Rock Hotel & Casino Lake Tahoe at the Lucky Beaver...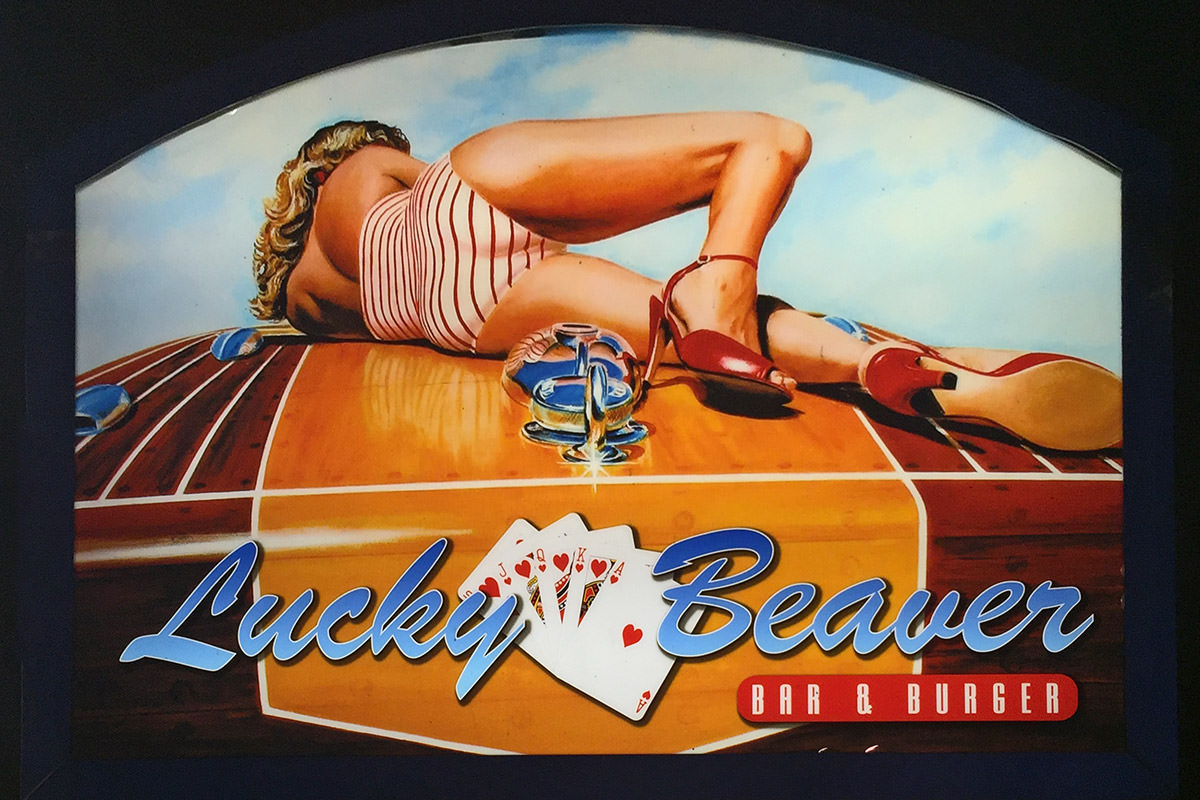 I like the place very much... excellent service and a cozy atmosphere. But the food is way pricey... $12 for a burger and tots! Though their black bean veggie option is really good, so I guess it was worth the money.
And that's my day. Time to walk back to the Hard Rock and see if I can get some sleep.
I'm not much of a gambler, but I was compelled to put money in the "Ellen DeGeneres Show Slot Machine" until something happened. Five dollars later and...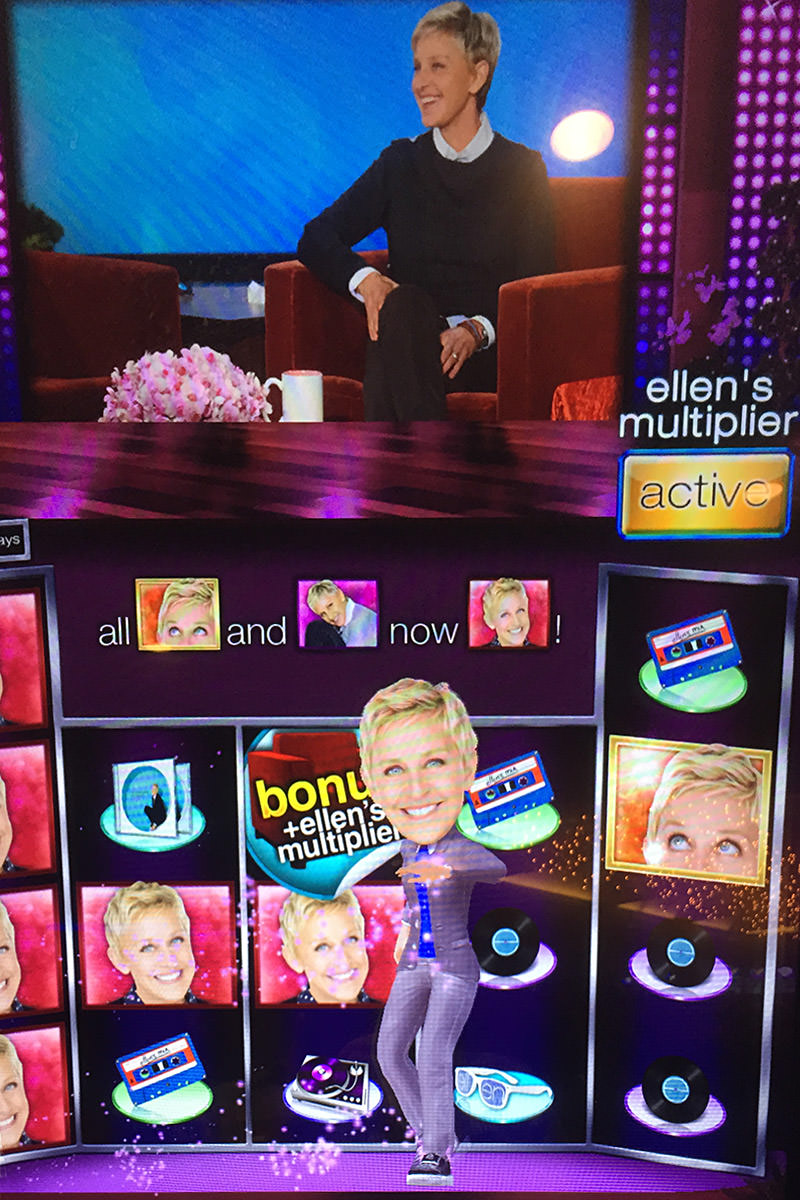 If you win something special, cartoon-body Ellen dances across the screen and she talks to you. Cute.
Tomorrow? The journey back home.
Posted on Sunday, May 24th, 2015

I can see Russia from my hotel room... because Bullet Sunday from the great state of Alaska starts... now...

• Double Daylight! "In Anchorage, visitors from more southerly latitudes are often surprised to see the sun set at 11:41 p.m. on the summer solstice, but the actual 'solar time' is 9:41 p.m. This is because at 150° W, Anchorage is a full solar hour behind the legal time zone and observes daylight saving time as well. Some local residents refer to this phenomenon as "double daylight time." — Wikipedia.
Which explains my panic when I awoke after dozing off thinking it was 9:30am instead of 9:30pm and I had slept through two alarms. As I write this now at 10:45pm, there's still daylight out there...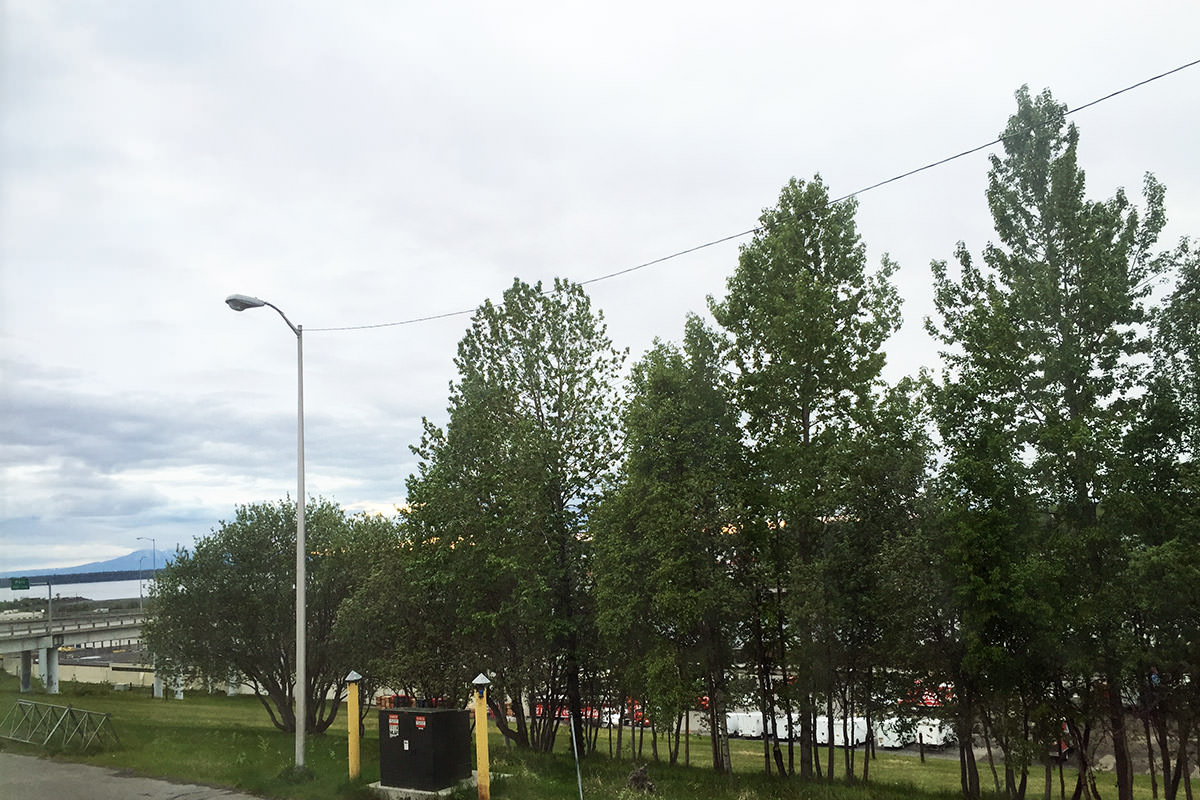 I can't fathom how insane it must be to visit Nome, which is still in the Alaskan time zone with Anchorage, but technically two hours in actual time zones further back. Their sunset is after midnight!

• Rock! The purpose for my Memorial Day weekend excursion is, of course, to visit the new Hard Rock Cafe that opened up last year here in Anchorage. This is Hard Rock No. 166 for me, and (finally) gets me caught up with all the North American properties again...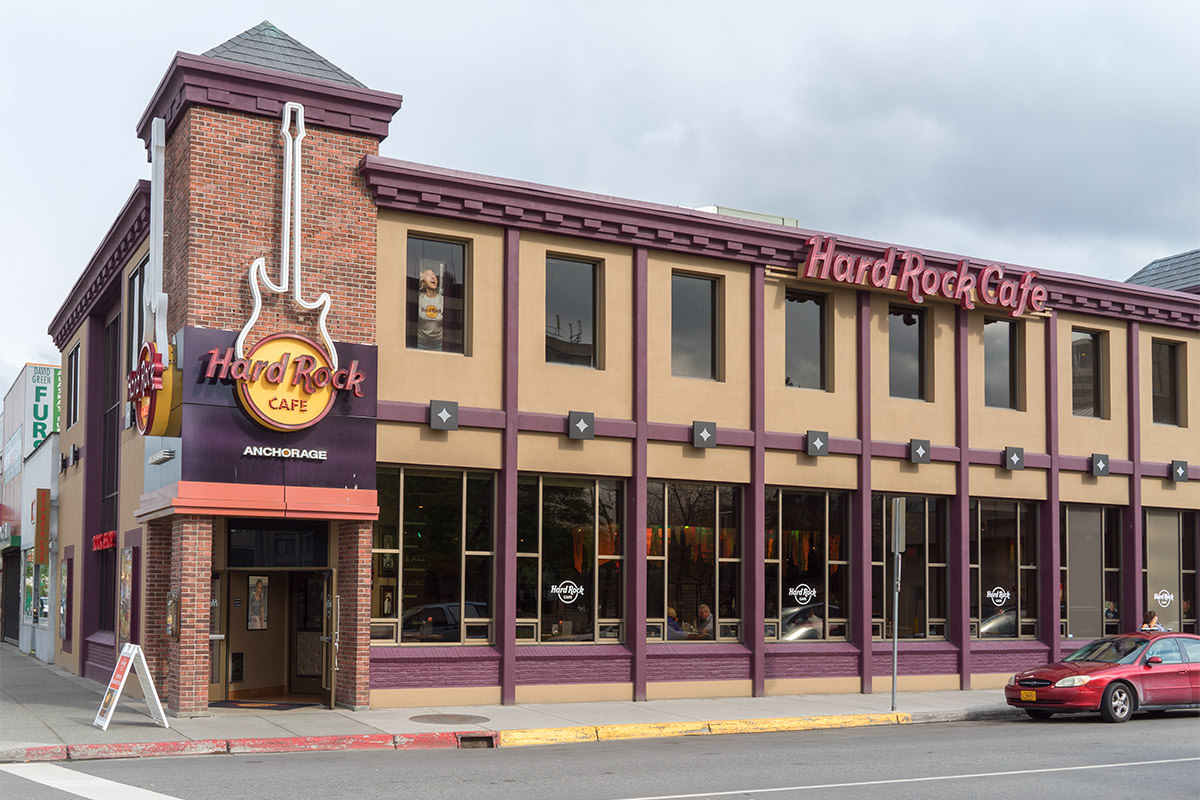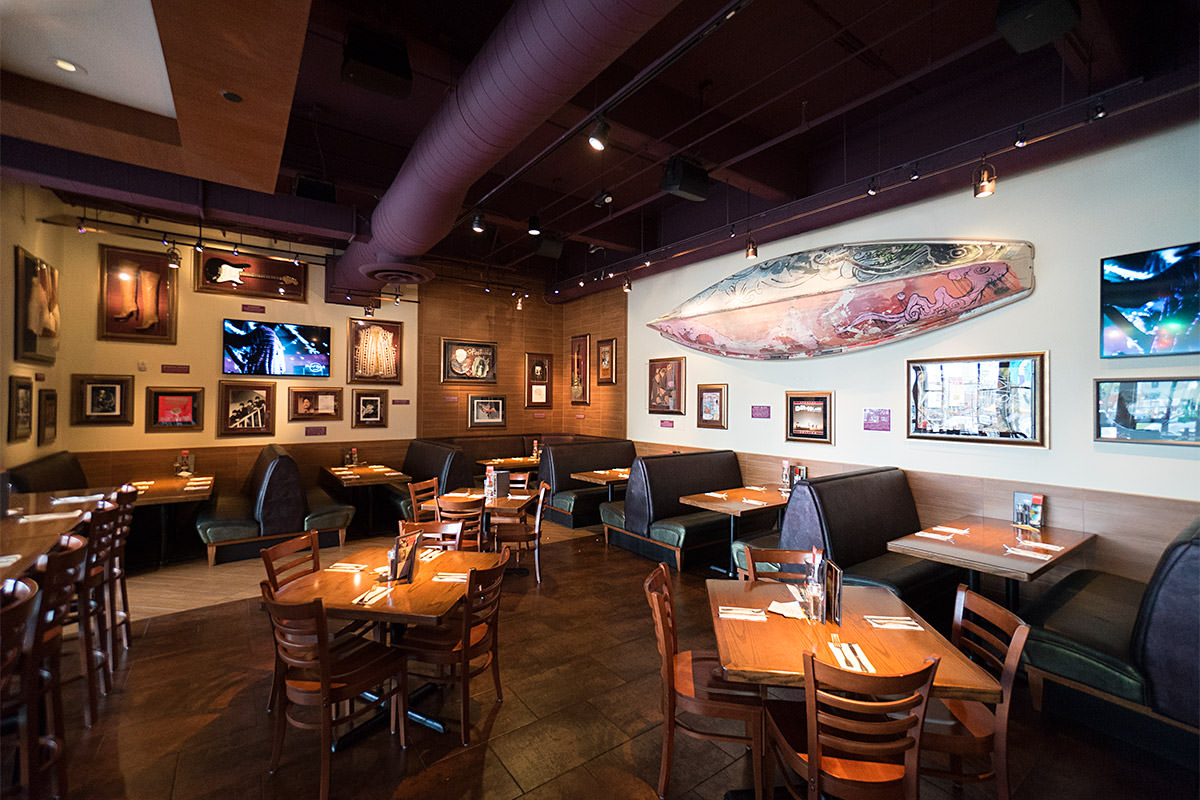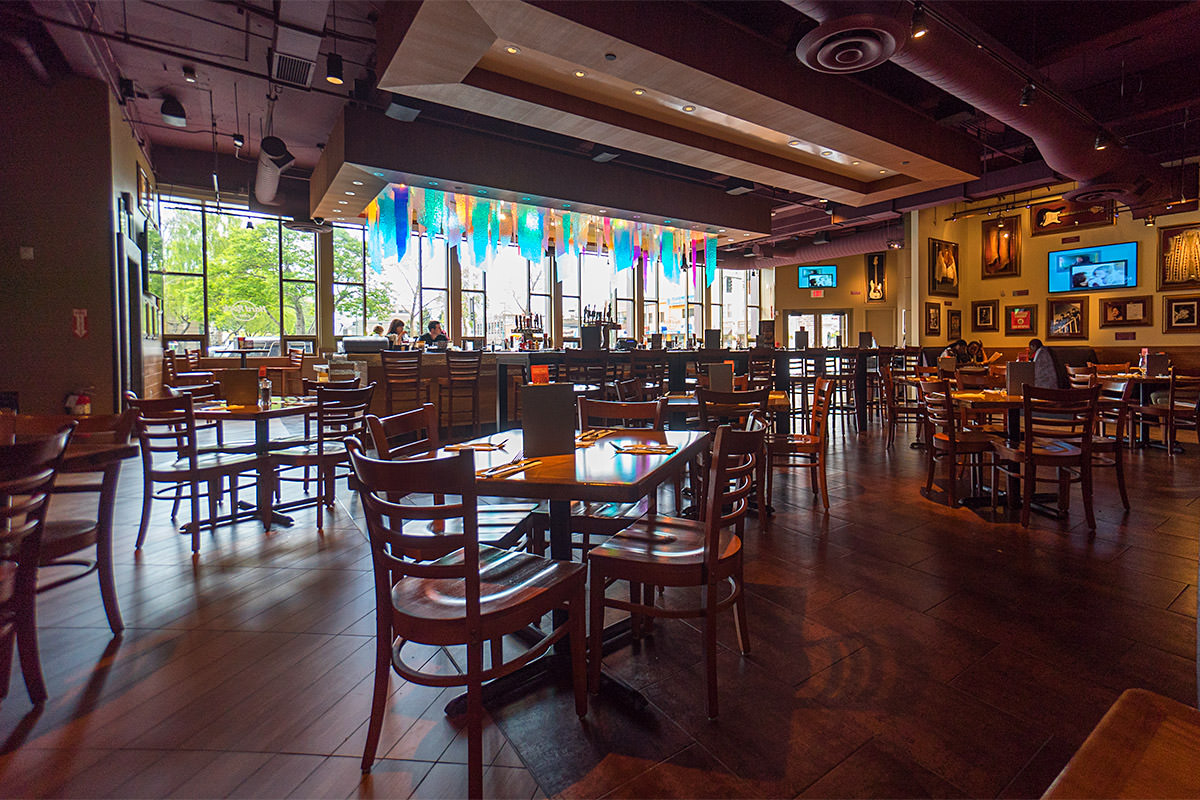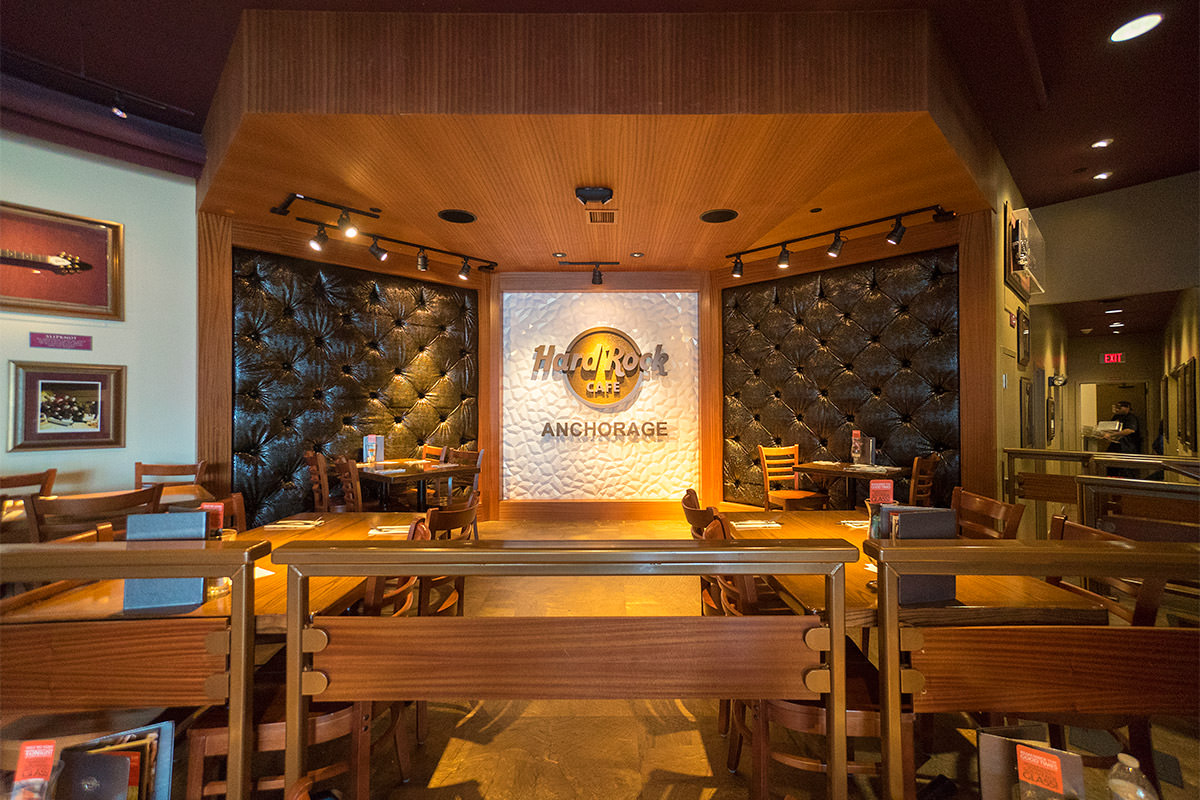 There's an upstairs with a second stage and bar...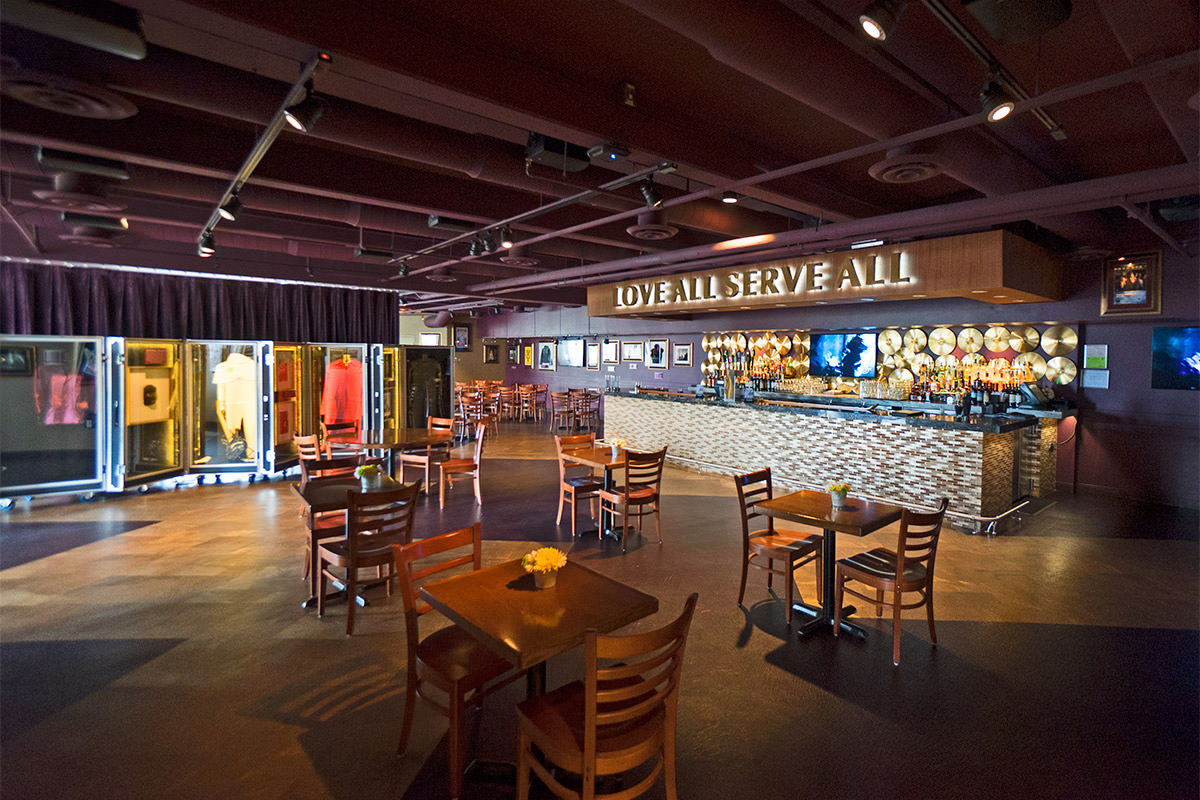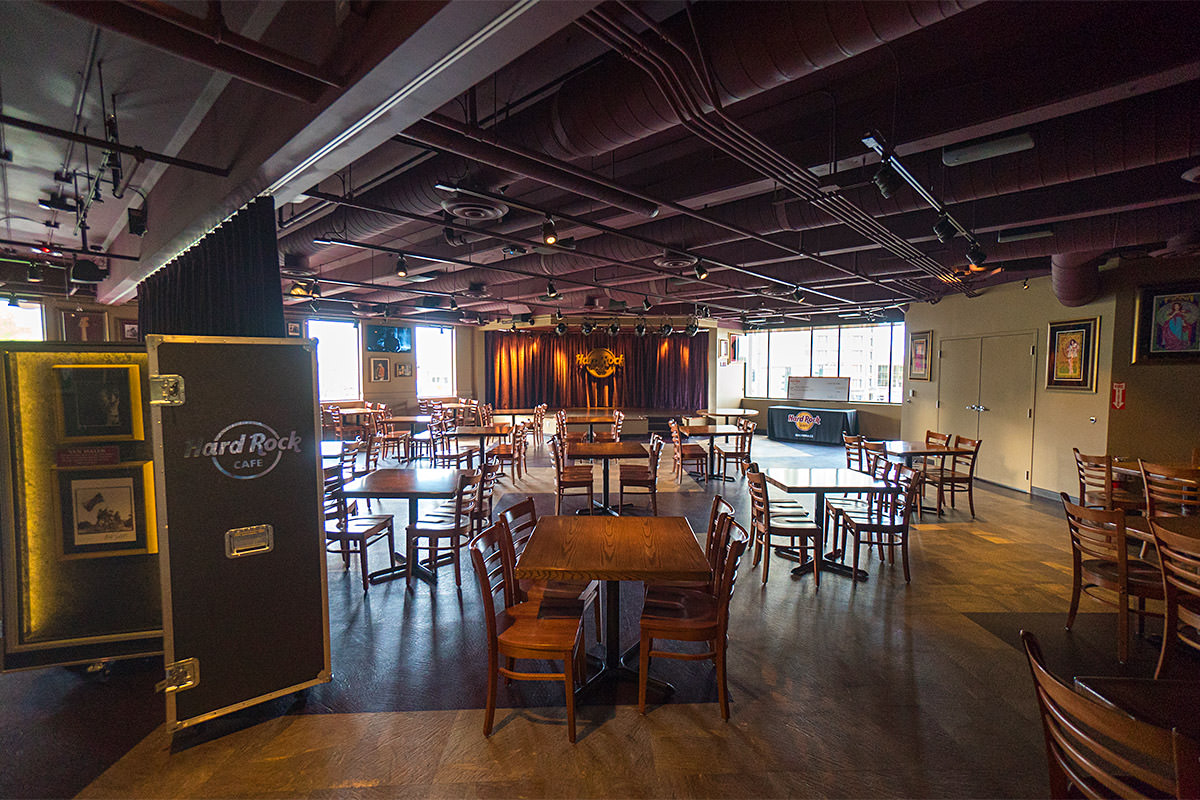 Overall it's a nice property with a great staff and a terrific location... right in the touristy section of town... but the decor is lacking. Memorabilia is stretched a bit thin throughout, and there's a Rock Shop and massive stairwell that's devoid of any artifacts at all...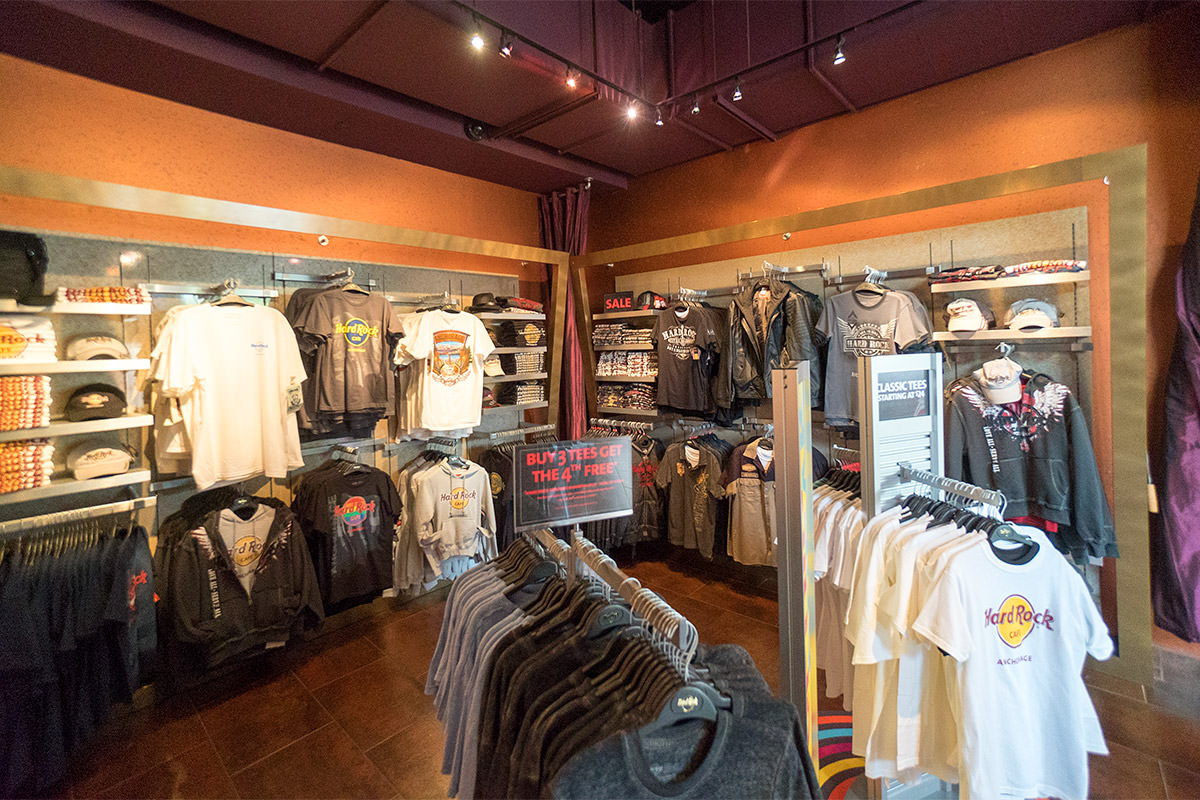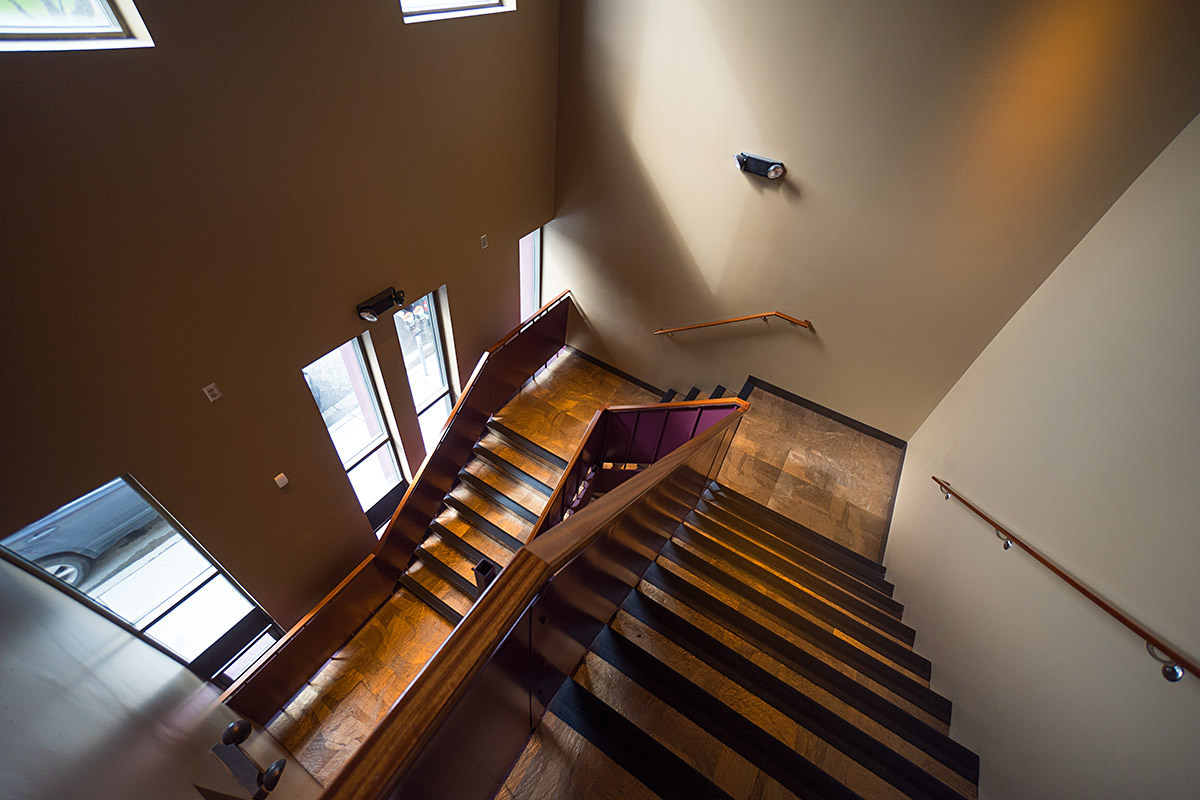 This is a massive oversight which is unimaginable to longtime Hard Rock fans who remember when the cafes used to be packed with so much stuff that you could spend hours looking around and keep coming back to see stuff you missed. I mean, holy crap... look at this shot of the old Salt Lake City cafe where you can barely see the walls...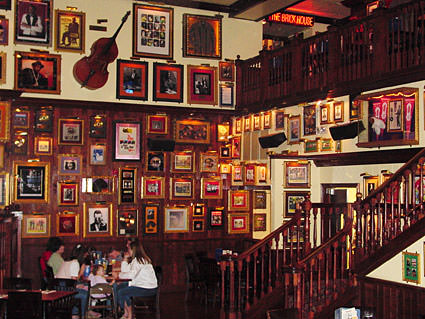 That's what a Hard Rock is supposed to look like, and Anchorage falls way short. Putting in the effort to visit a new property is supposed to be an overwhelming experience... but more and more I find myself saying "I traveled all that way... for this?!? I dunno. Maybe they'll eventually add more cool stuff to give Anchorage the Hard Rock it deserves, but right now it's hardly destination-worthy.

• Burger Me! On the plus side, the food was pretty good...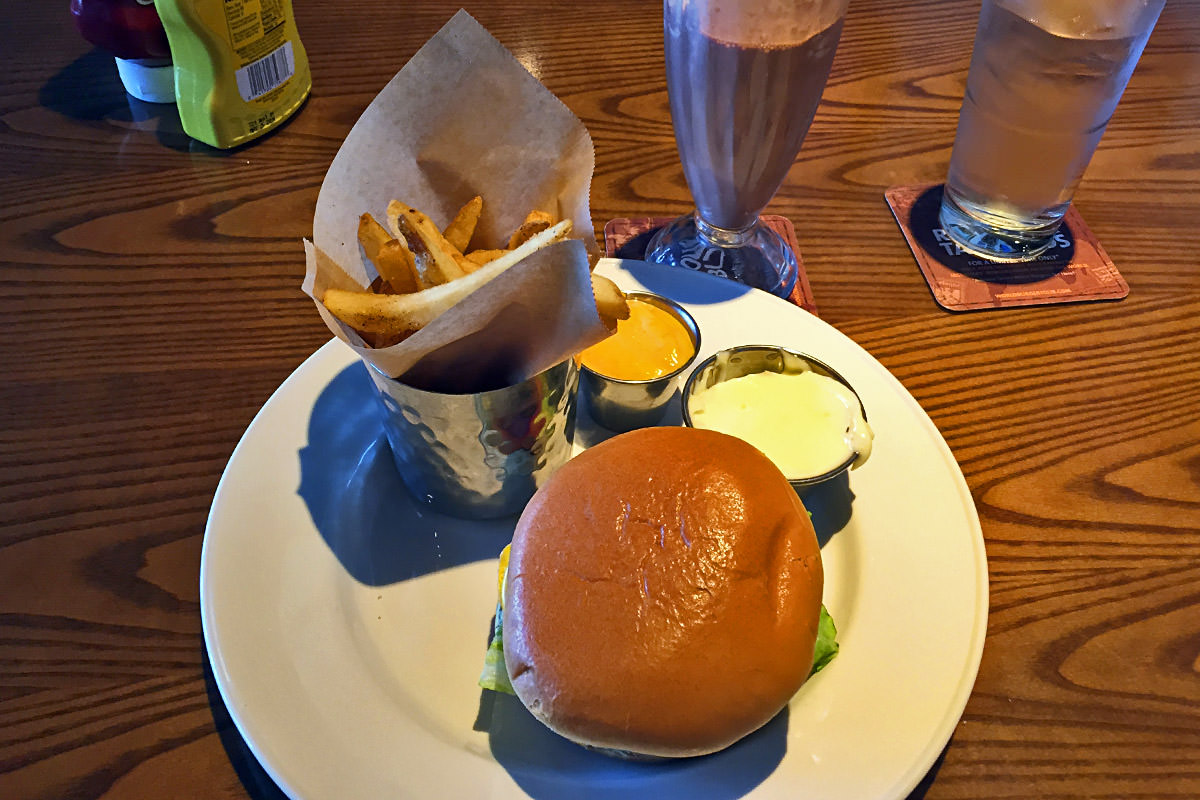 Even if I had to build my own to avoid all the crazy shit that the Hard Rock usually puts on their veggie burgers.

• Market? I was told by my airport shuttle driver that the Anchorage Summer Weekend Market was going on and I should take a look if I had a chance. It was supposed to be open until 6:00, but most everything was torn down by 5:20...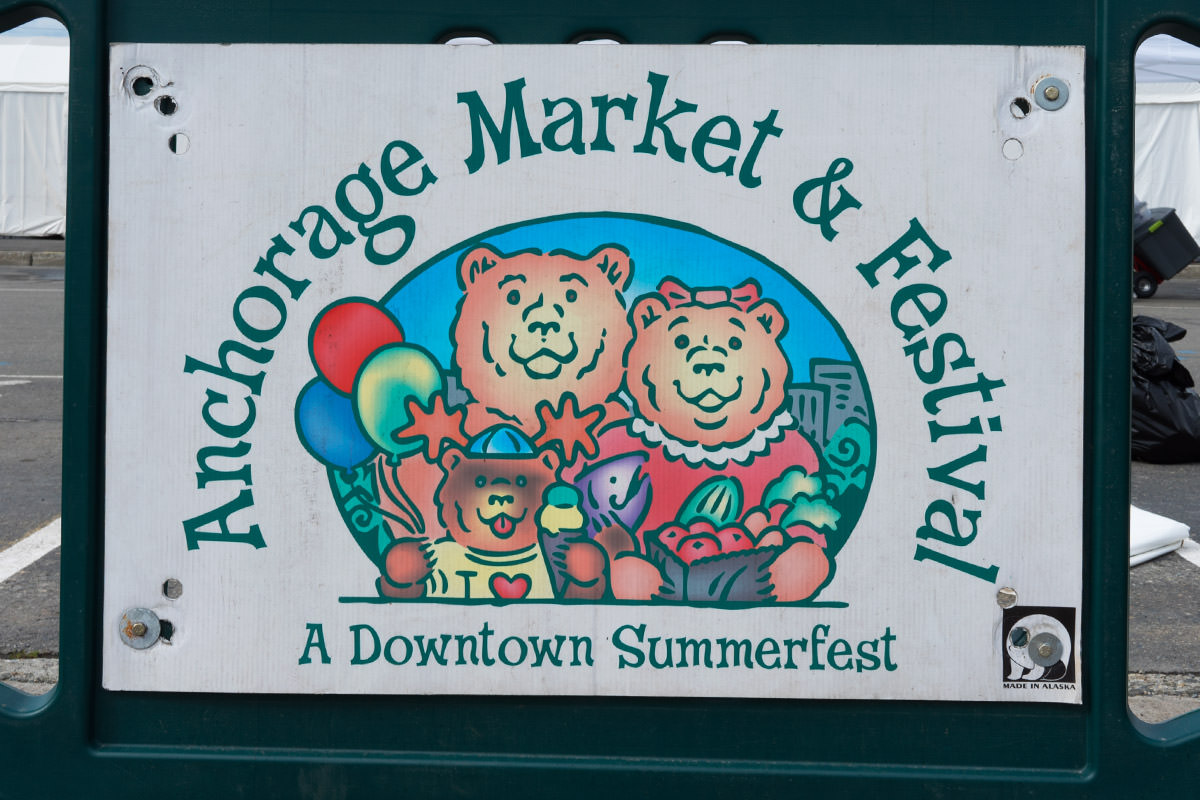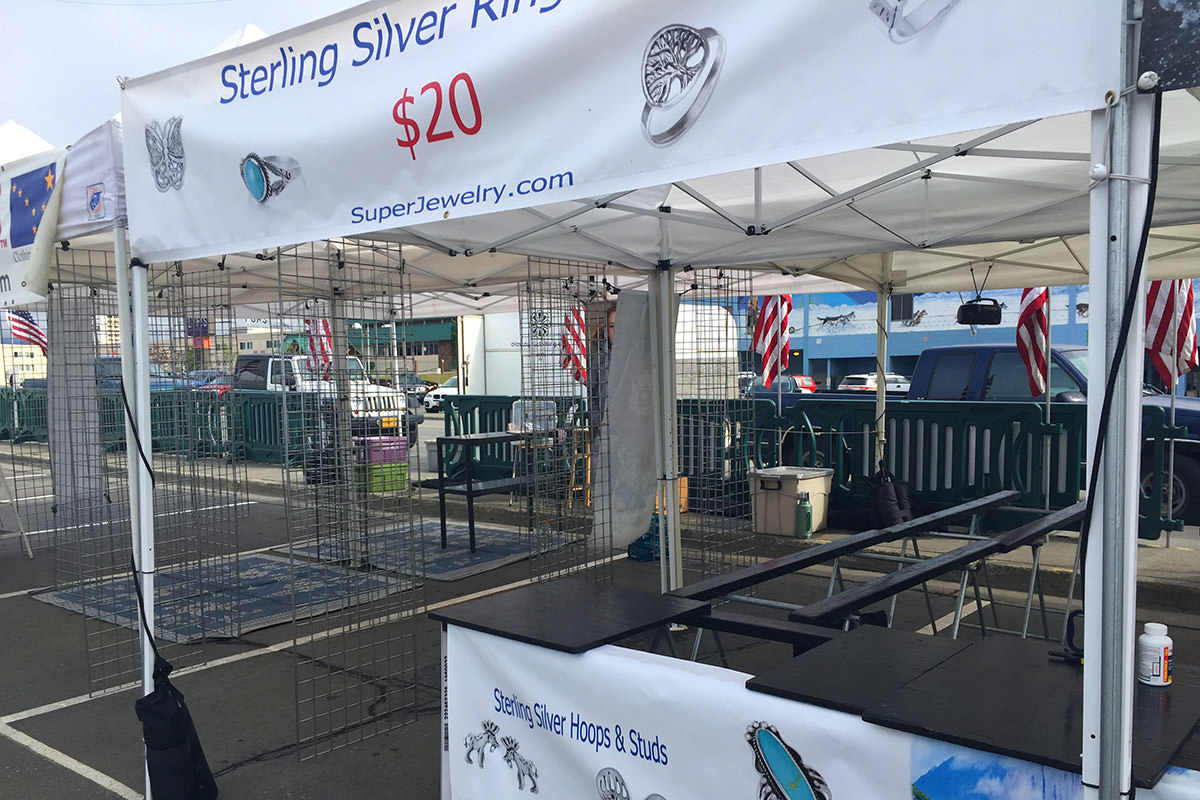 Bummer, I guess.

• Murder! Much like Starbucks locations in Seattle, fur shops in Anchorage are on every street corner...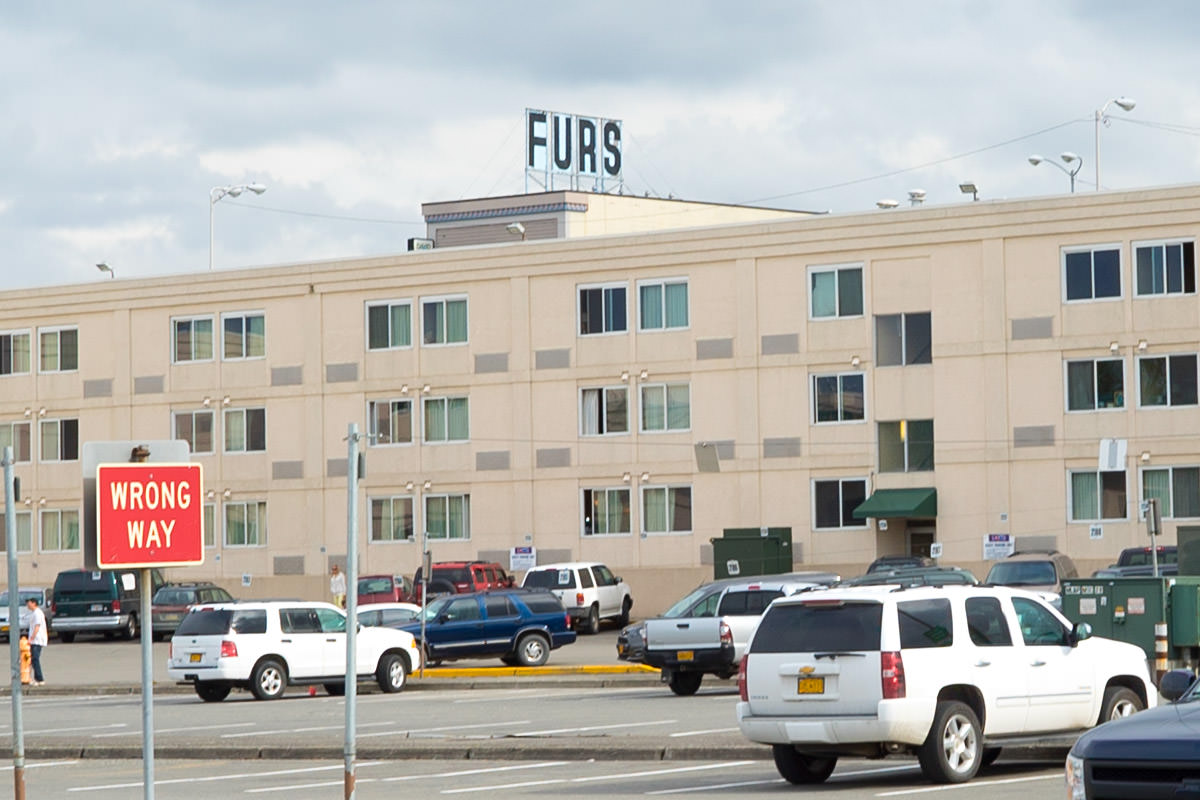 I'm vehemently anti-fur, but might change my mind if I could walk in a shop and pick up something that was personally slaughtered by Sarah Palin. Like I'm guessing this poor bear was...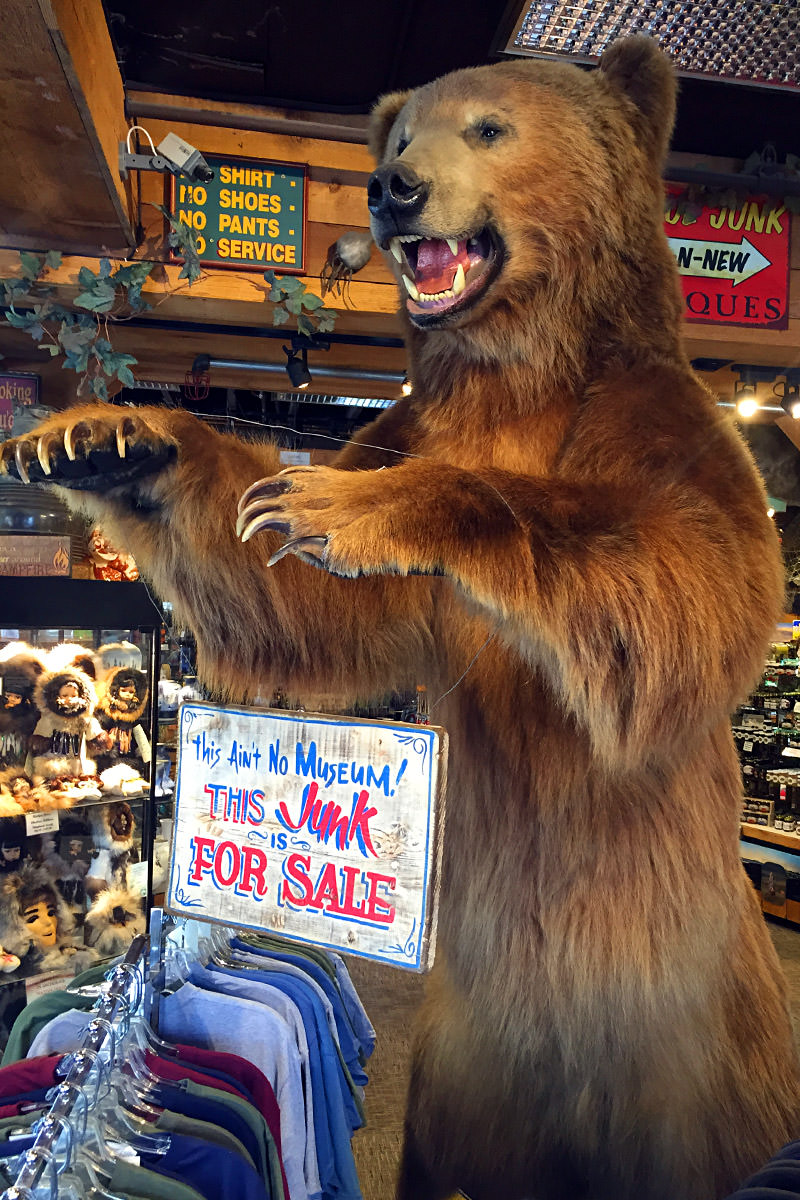 By Grabthar's Hammer I will avenge you, bear!

• Drop! Holy shitballs do I wish Apple would get off their fucking asses and get crap fixed that's been broken for ages. Like AirDrop, their miraculous file-sharing technology that's been a steaming pile since day one. When I sent the first photo looking out my hotel window from my iPhone to my Mac, it was no problem. AirDrop found my MacBook immediately. But when I tried to send the next shot (below) 45 minutes later? I just spent 10 minutes trying to get my iPhone to see my Mac, but it absolutely won't do it. And yet... my Mac can see my iPhone just fine? WHAT THE FUCK, APPLE?!?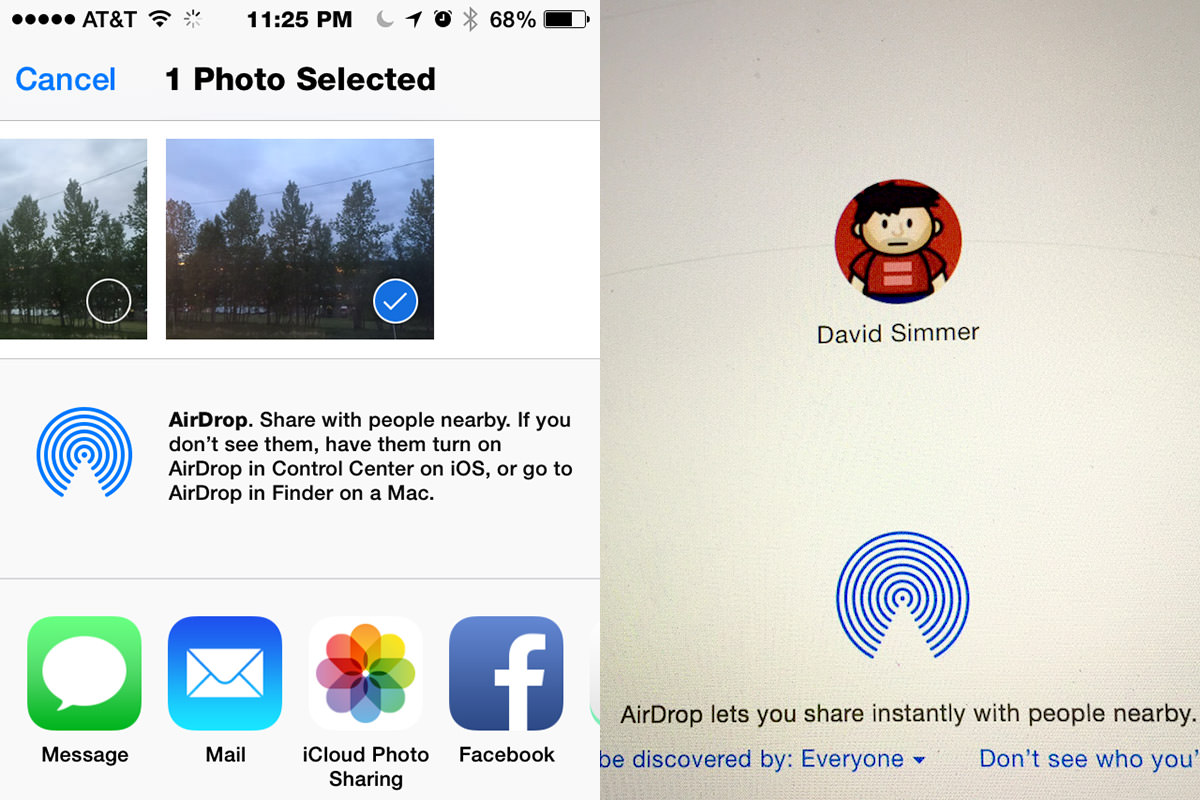 Why don't you use some of the BILLIONS OF FUCKING DOLLARS that people have paid you because of the promise of things like AirDrop TO FIX ALL THE CRAP THAT DOESN'T FUCKING WORK?! Every time I turn around now-a-days I'm having to deal with Apple's busted shit and I'm just sick of it.

Annnnd... I suppose I should get some sleep seeing as how it's now 11:30pm and the sun is finally going down and all...
Posted on Thursday, December 31st, 2015

For those who only read one of my posts each year... or anybody wanting a recap of the past year here at Blogography... this post is for you! As usual, I've jettisoned loads of the usual junk so this entry is "mostly crap" instead of the "total crap" they usually are.
This year was difficult for many reasons, but I tried to make the best of it whenever I could. ...
---
JANUARY
• Restored some very cool old family photos...
• Finally made the switch from Apple's discontinued Aperture to Adobe Lightroom.
---
FEBRUARY
• Got angry at the lobbyist pig-fuckers ruining this country.
• Mourned the loss of the blogs in my life.
• Went to a birthday party in San Diego and took some photos...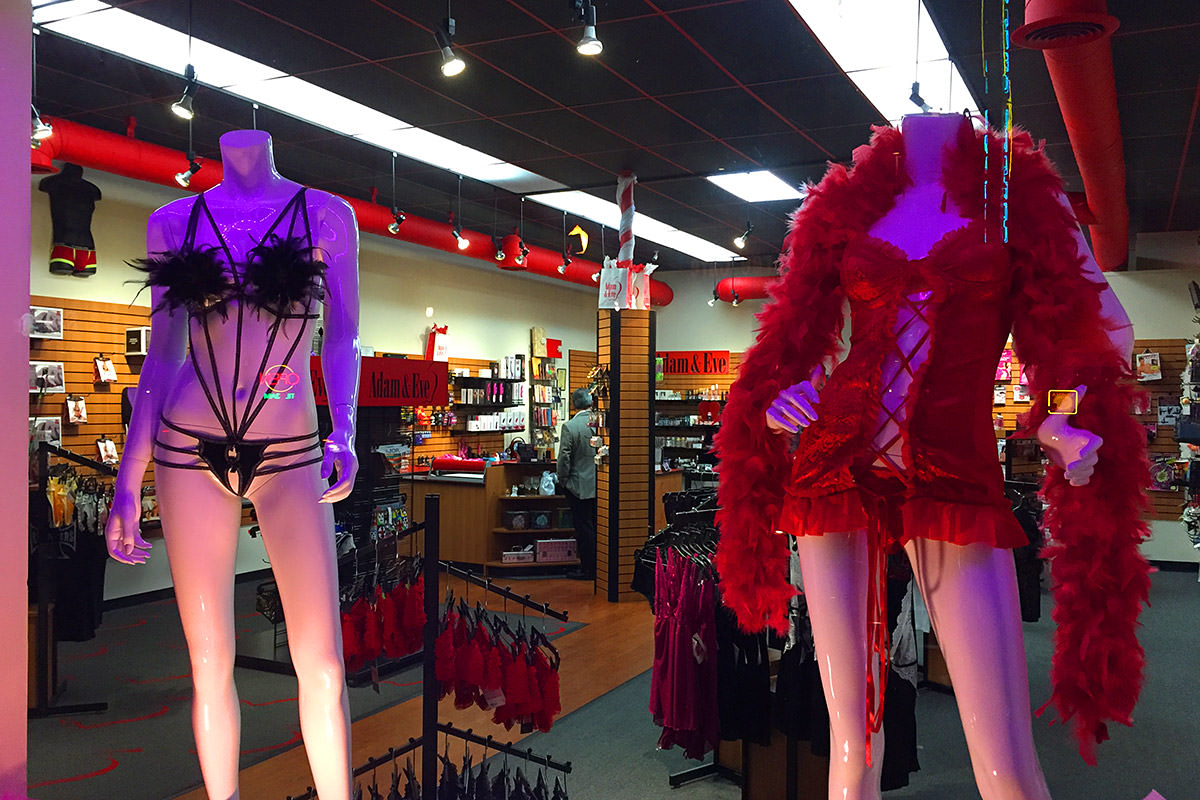 • I love baby bats!
---
MARCH
• Had another encounter with Cirque du Soleil, this time with KURIOS!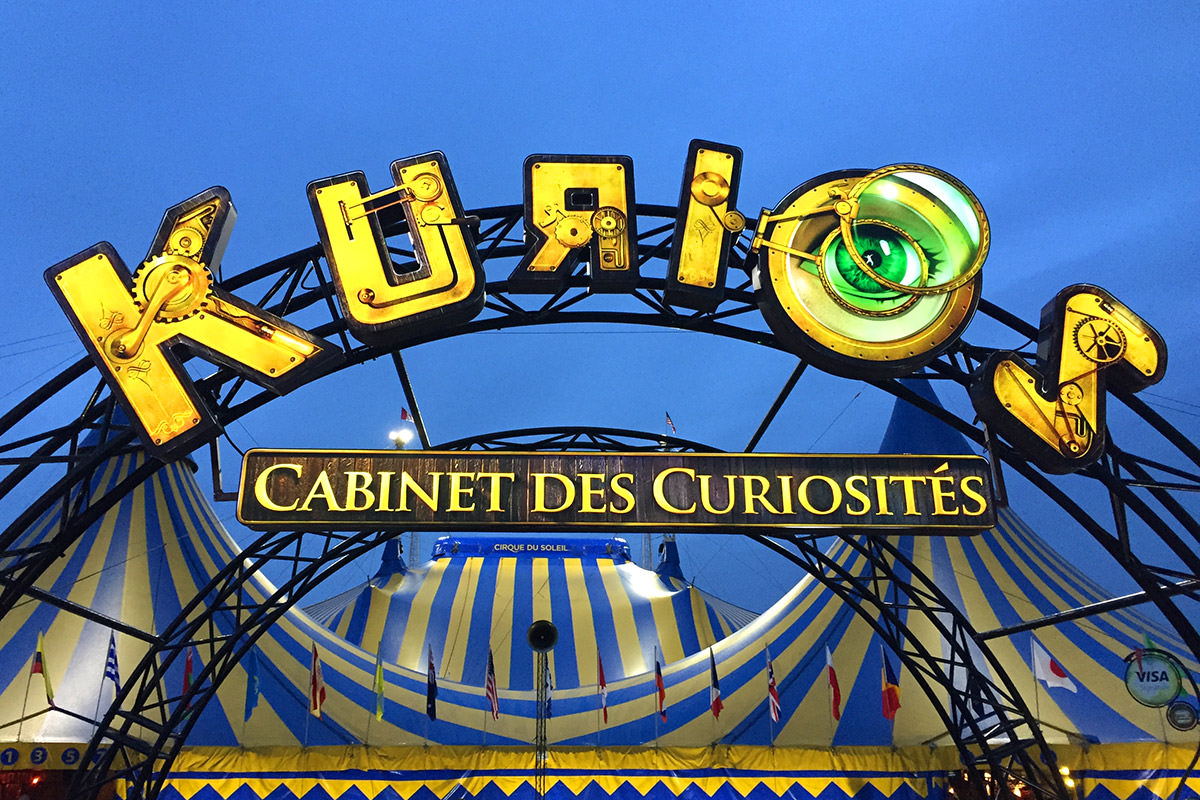 • Flew to Memphis to visit their new Hard Rock Cafe, see the sights, and visit some friends...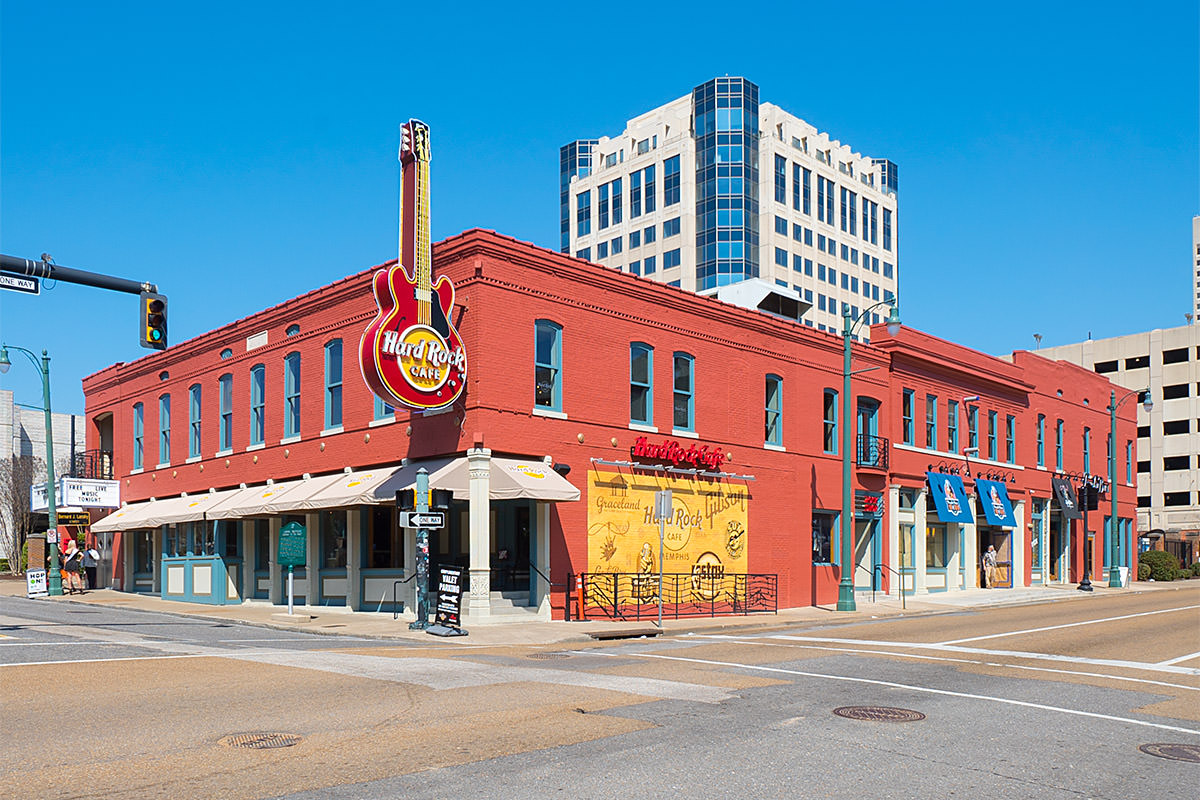 • Spent the evening photographing beautiful Beale Street...
• Got my hands on the majesty that is the Retina 5K iMac.
---
APRIL
• Essential viewing for every American.
• Sang the praises of Netflix and Marvel's Daredevil.
• Took a trip to Vancouver so I could get detained, visit the new Hard Rock Casino, and eat TimBits...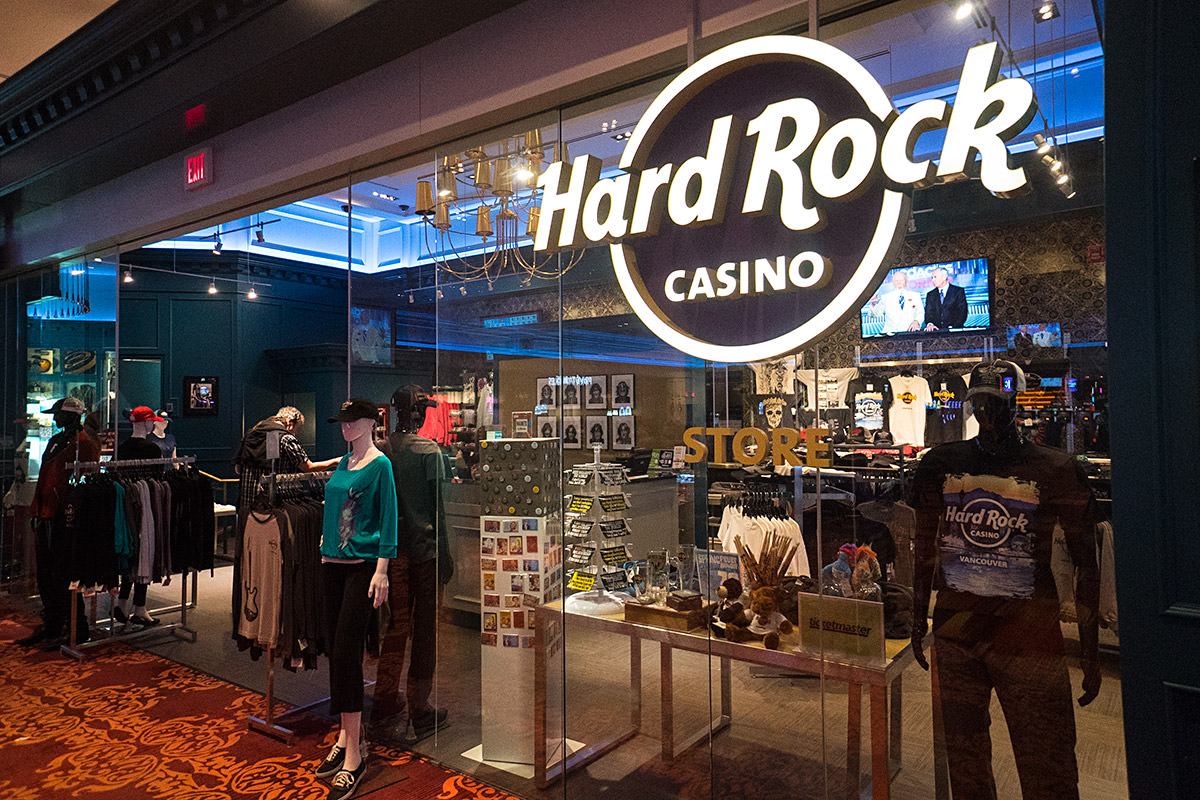 ---
MAY
• Had a less than stellar experience when visiting the new Hard Rock Hotel and Casino in Lake Tahoe...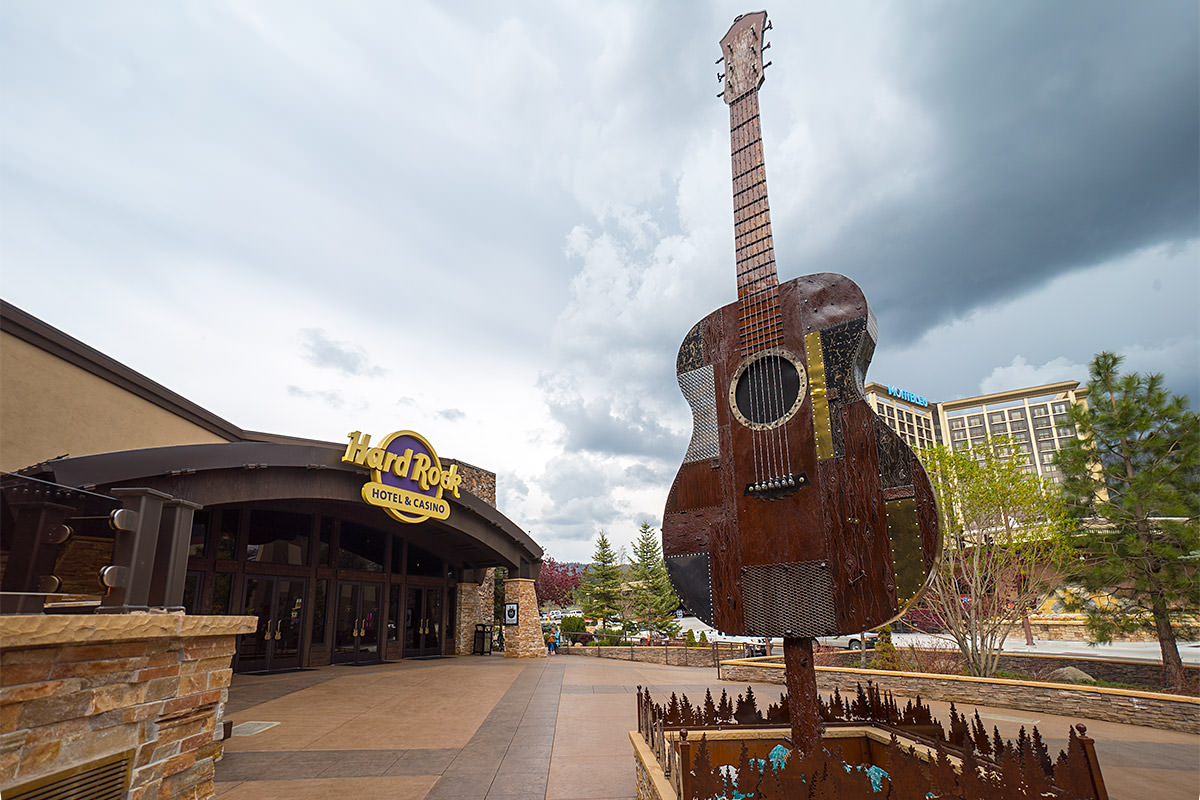 • Visited Anchorage to see the new Hard Rock Cafe there and take the Alaska Railroad so I could go glacier watching...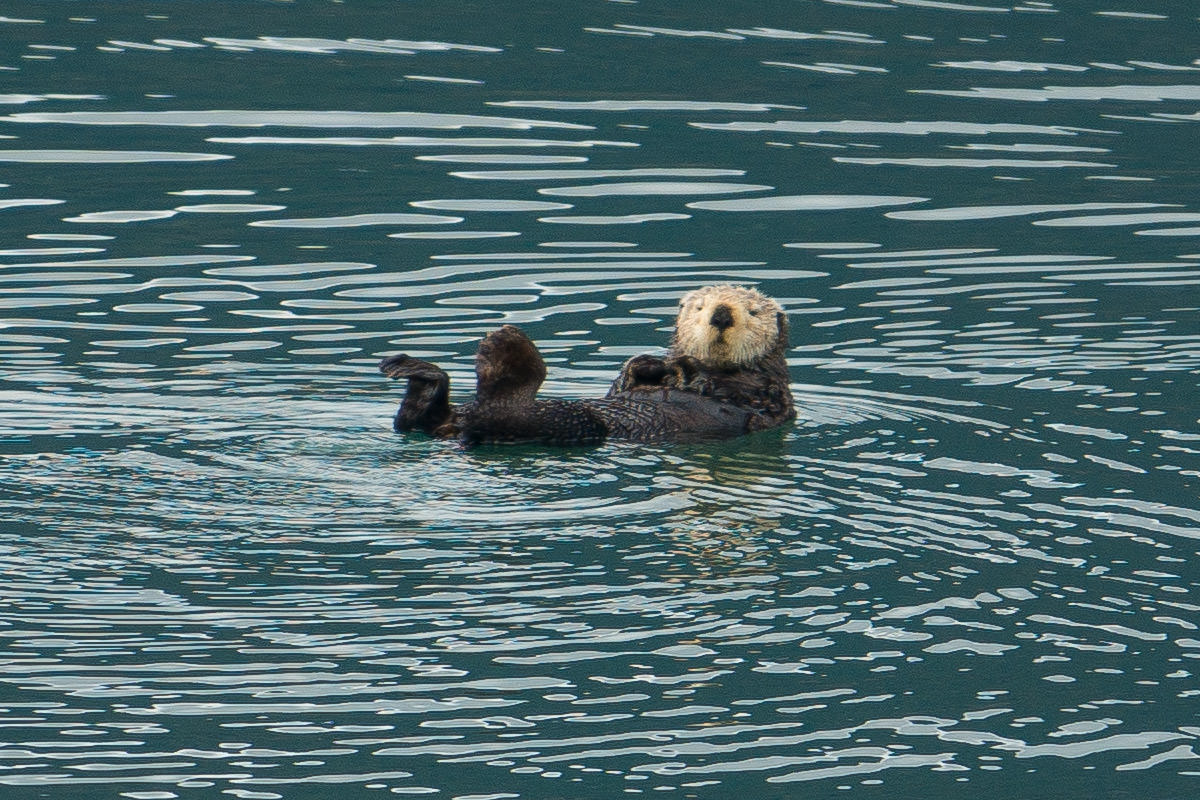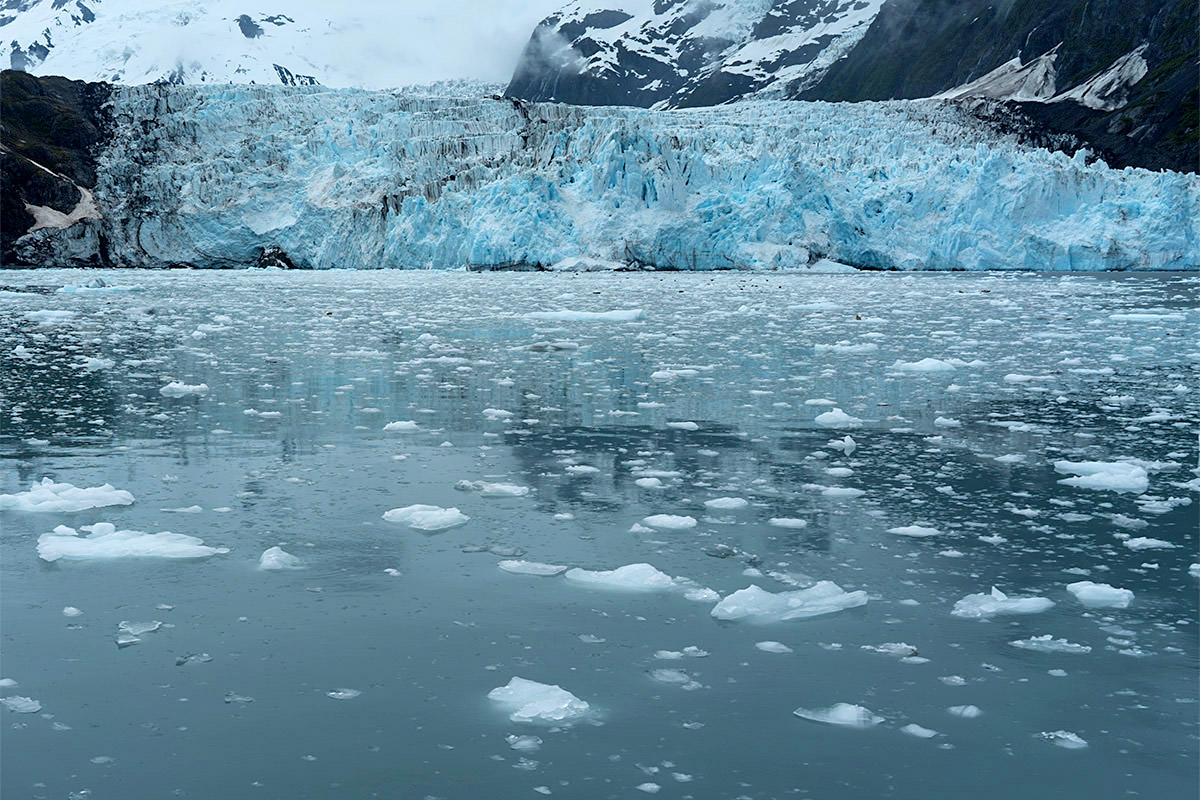 • Marvel at Miley Cyrus and Ariana Grande as they Don't Dream it's Over...
---
JUNE
• THE BLACKHAWKS WIN THE STANLEY CUP!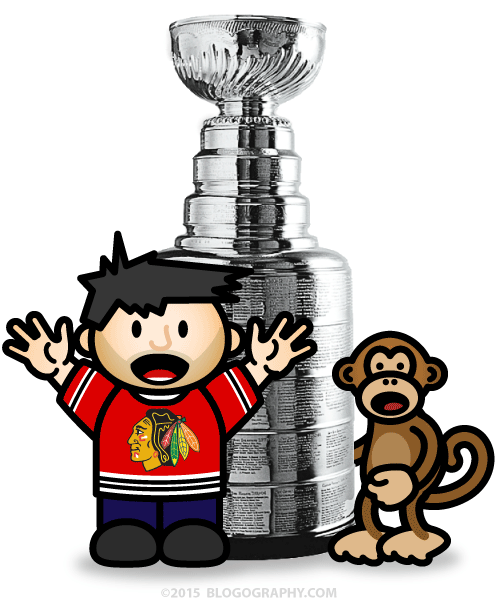 • Dropped some text on vitiligo.
• Spent too long obsessing over a video where a cat taking a nap got an unexpected ride...
• Equality nation-wide...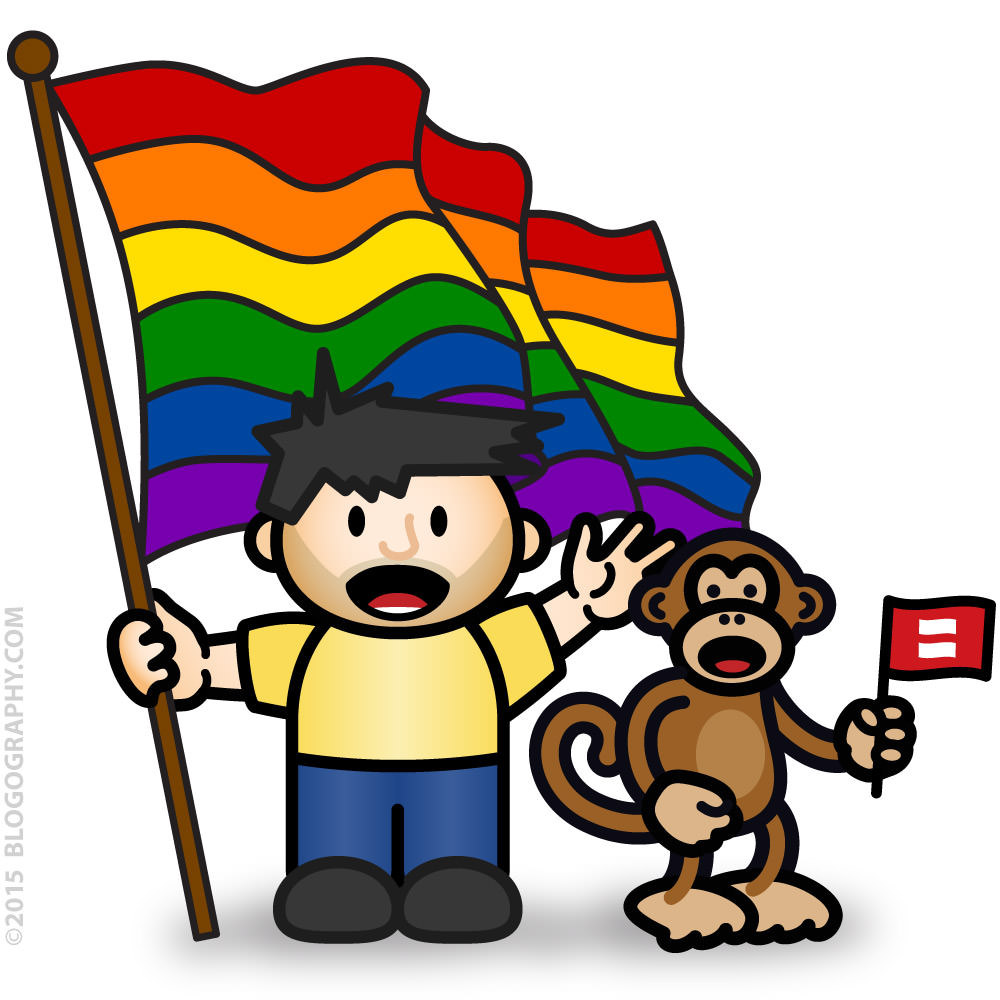 ---
JULY
• Wrote a love letter to Back to the Future on the event of the film's 30th anniversary.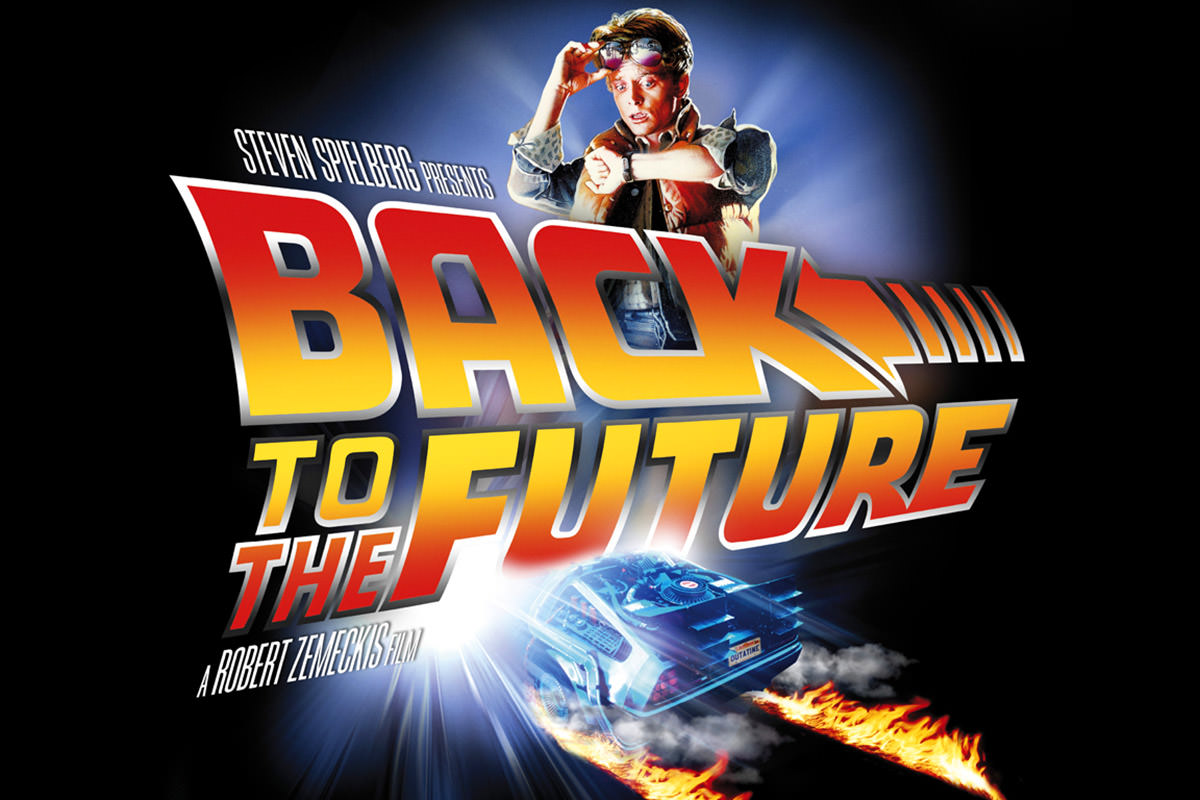 • America. A retrospective of greatness.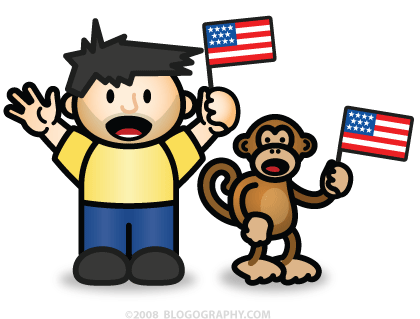 • Took a look back at some of my favorite television commercials from past years.
• Came the closest to death that I ever have.
---
AUGUST
• Said goodbye to The Daily Show.
• Took a trip to Los Angeles and visited The Getty Museum...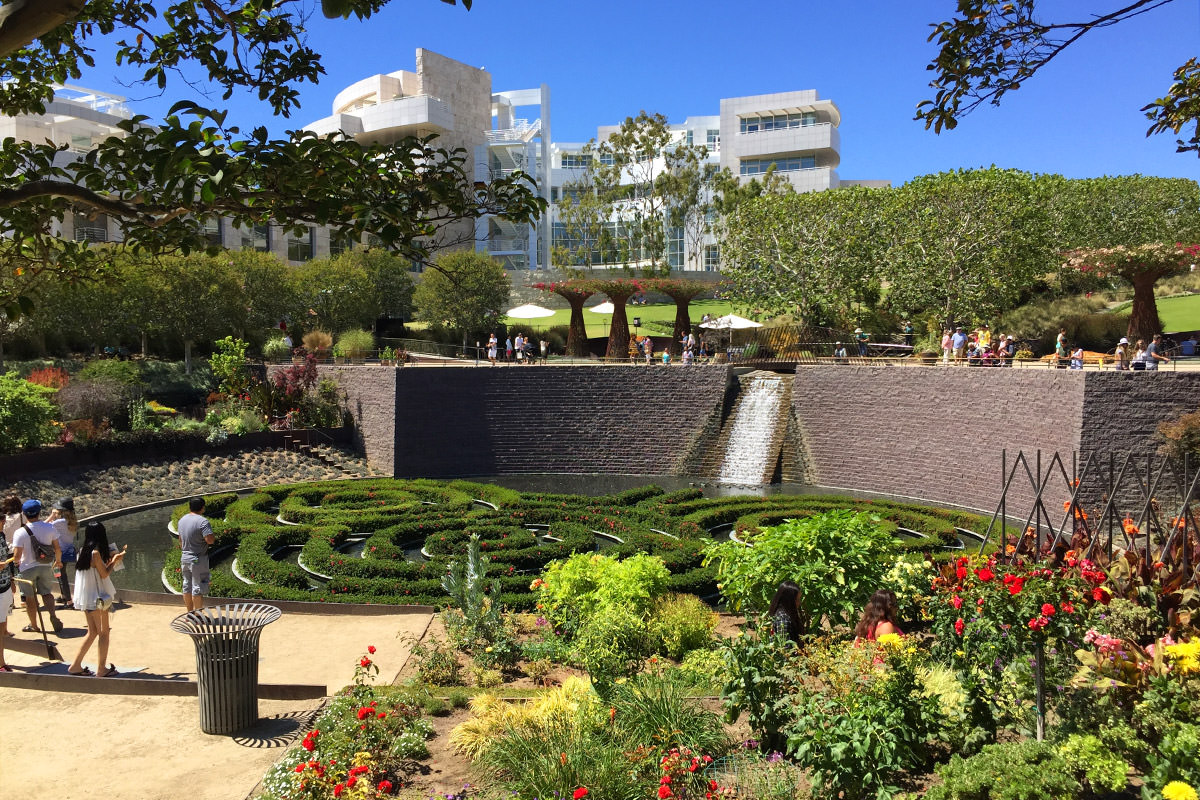 • Was disgusted by being disgusted.
---
SEPTEMBER
• Became enamored with a pencil.
• Said goodbye to PDX carpet after flying to Portland for a wedding...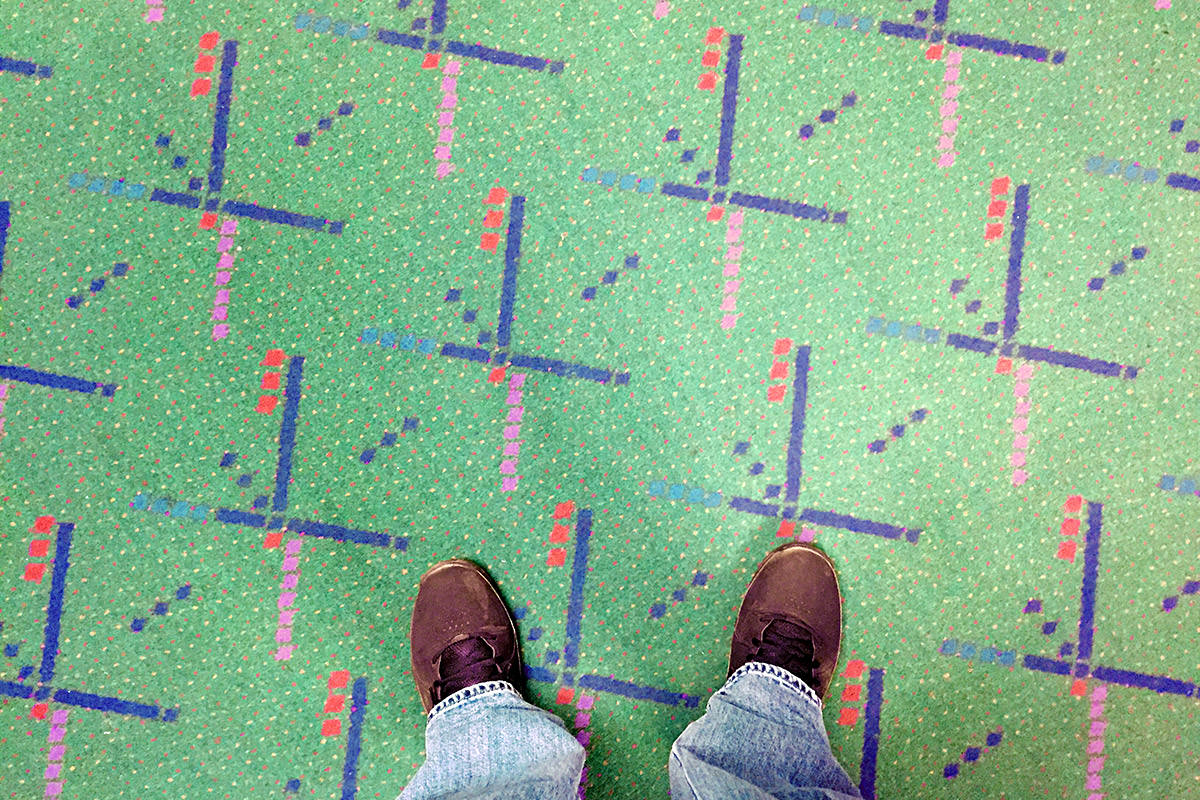 • Finally, finally got to see a concert at Red Rocks... DURAN DURAN!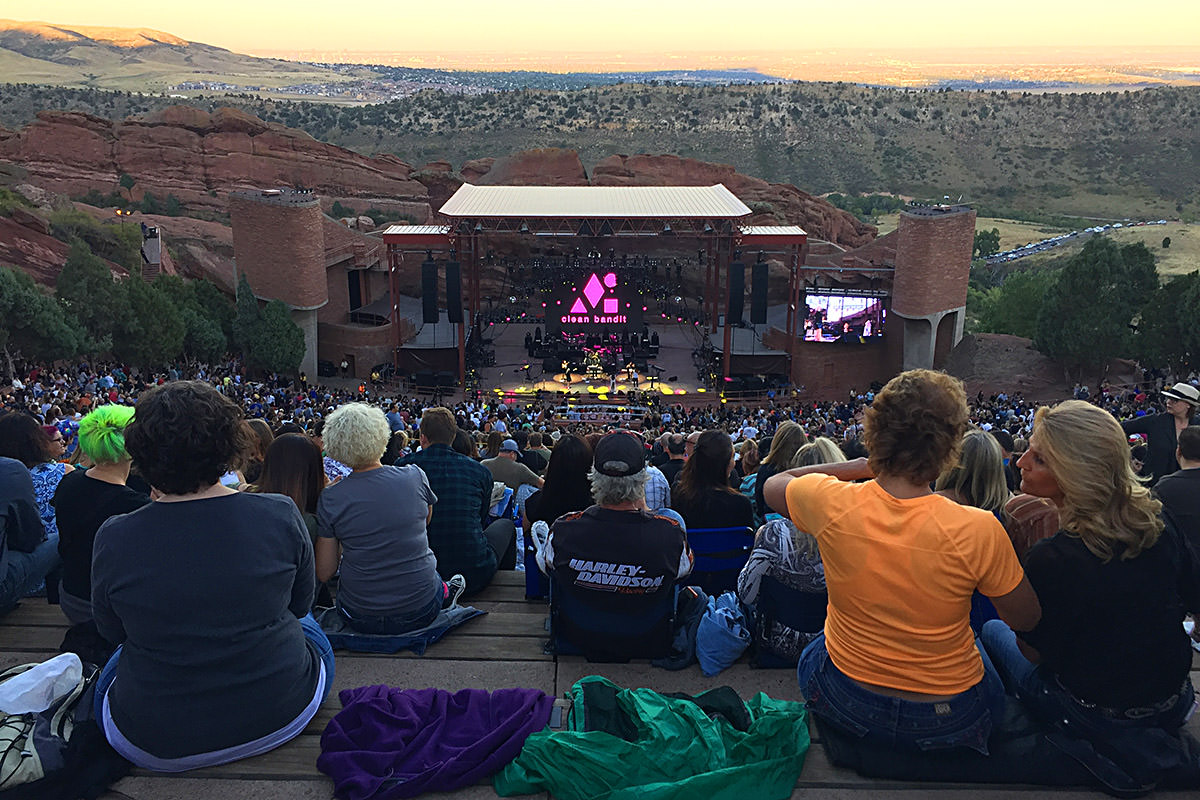 • Became obsessed with LEGO Dimensions...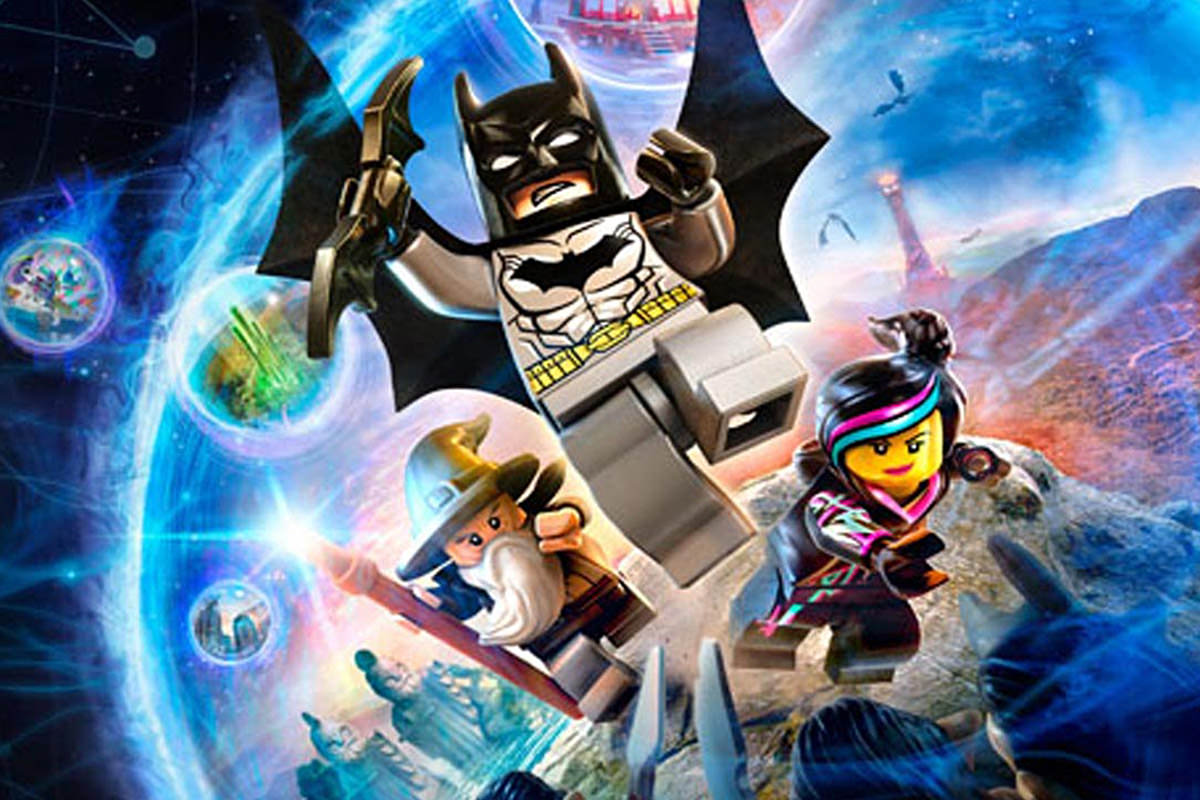 ---
OCTOBER
• Sorry, I'm not Josh...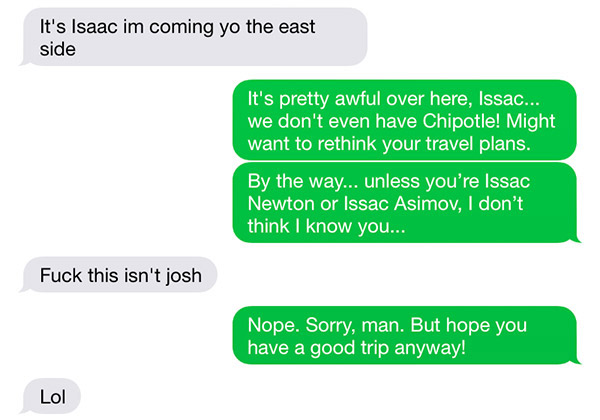 • iTunes is the shittiest software ever.
• Spent a beautiful day in Marin County...

• Went to see Walk the Moon with Jestertunes...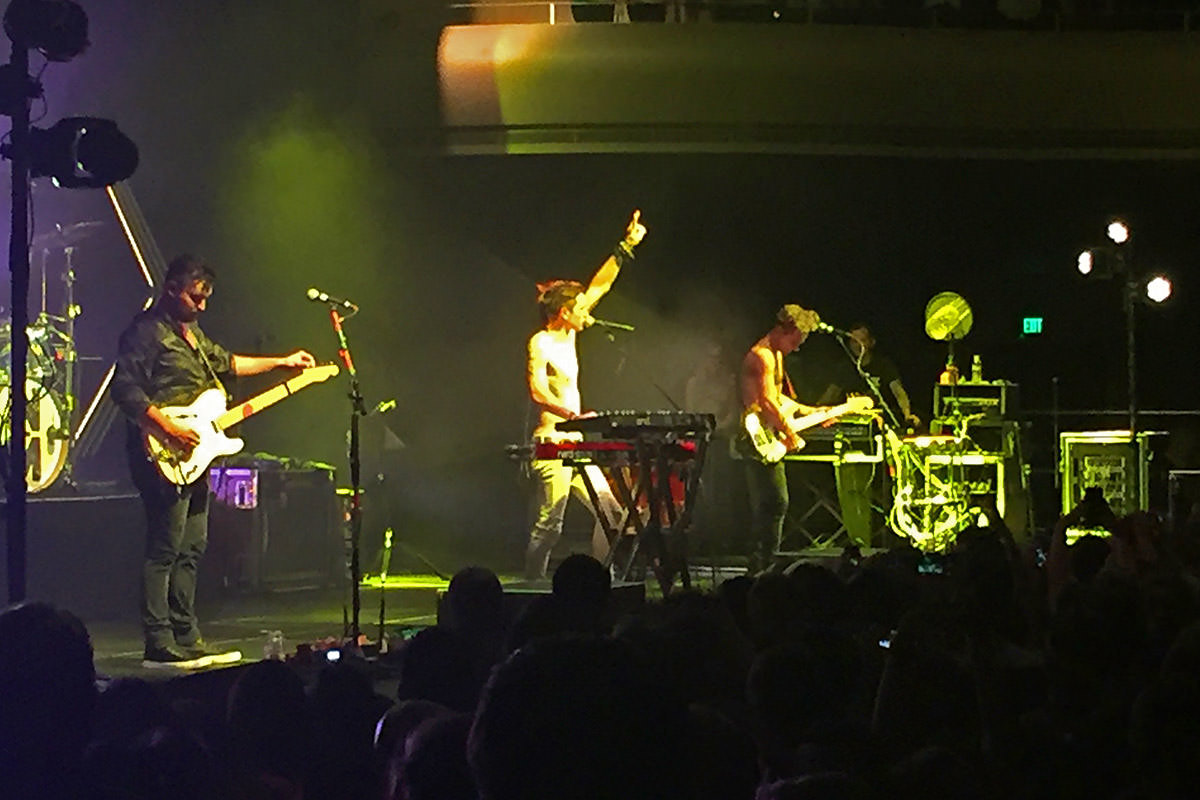 ---
NOVEMBER
• Finally said goodbye to my piece of shit car.
• Took a step towards fulfilling a dream...
---
DECEMBER
• On a trip to Portland, Maine, I discovered that United Airlines Don't Give a Fuck.
• Delved into the world of home automation.
• Closed out my travel year by flying back to San Francisco so I could see The 1975 with Jestertunes.
---
And that was my adventures in 2015.
Here's wishing everybody a terrific 2016!