And so I'm leaving a place where recreational marijuana is legal to a place where it is illegal on 4/20. I'm guessing this is ironic. Except Alanis Morissette, though Canadian, doesn't actually live in Canada for me to ask (DOUBLE irony? I dunno).
The flight to Vancouver, BC was uneventful. What happened when I landed was anything but.
I'm getting ahead of myself though.
I've been to Canada many, many times. Mostly after driving across the border, which has never been a problem. I've also flown into Toronto a couple times without incident. But flying into Vancouver? I'm now four for four on getting completely screwed by immigration and customs.
After arriving at the border agent's podium, I got the usual round of questions. Why are you here? Have you been here before? Who are you meeting? Where are you going? What do you do for a living? Etc. Etc. Etc.
No matter how I answer, I always get routed to customs. Apparently a graphic designer who is a Hard Rock collector in town to visit a casino and have dinner with a friend is highly suspicious. It doesn't matter than I have a hotel reservation. It doesn't matter that the only thing I'm bringing into the country is a change of underwear, a fresh shirt, my laptop, and an iPhone. It doesn't matter than I have a return ticket for the next day. It doesn't even matter that my double-passport book is packed to the rafters with entry/exit stamps and a wad of visas marking me as a frequent traveler.
My entry card gets marked like this...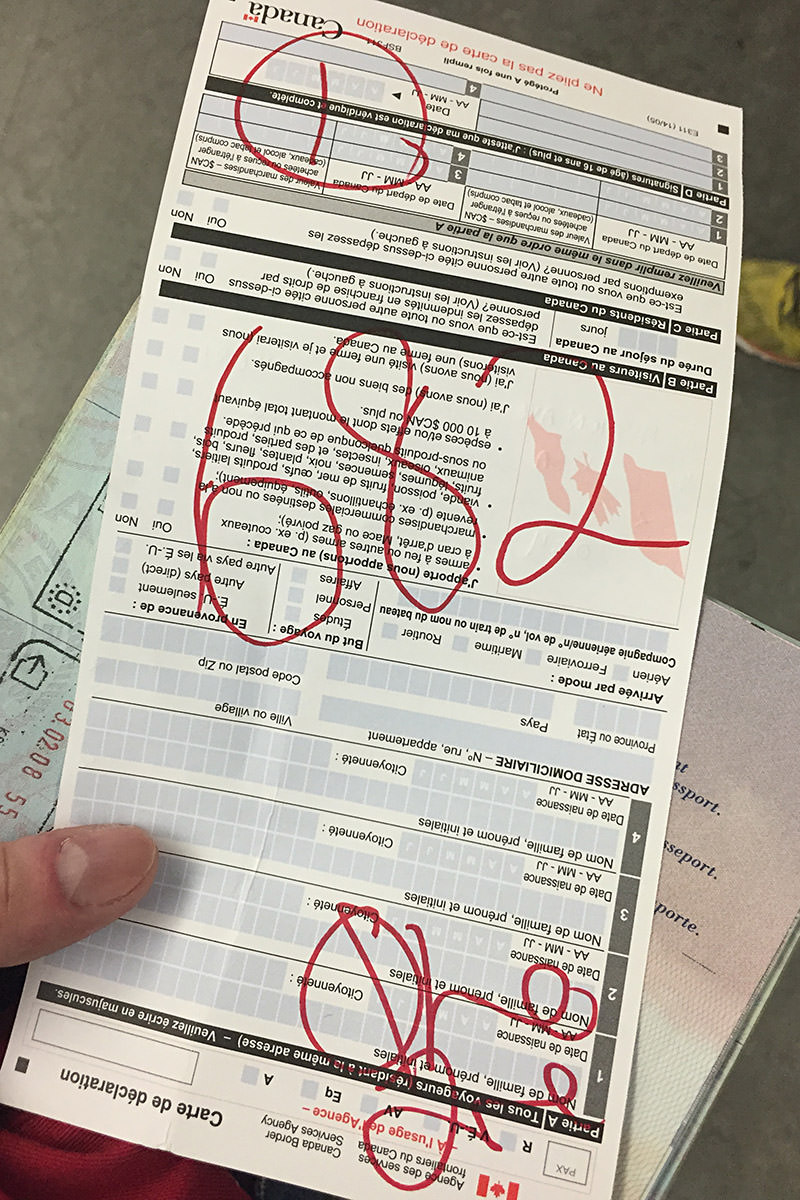 I have no idea what "682" means. I think it probably goes like this...
FUCK YOU FOR COMING, ASSHOLE! GO SPEND THE NEXT 90 MINUTES STANDING IN LINE AT CUSTOMS AND SEE IF YOU EVER FEEL LIKE VISITING CANADA AGAIN, BITCH! NOW GET THE HELL OUT OF MY SIGHT!
Or something like that.
And so off I go.
Despite a line of 17 people, there are only three desks open. The first is occupied by a guy from China who thought he could just show up in Canada and go to school. The officer in charge of his case makes it known in no uncertain terms that he is mistaken. "There's a right way to do this, and you've done everything wrong!" After some back in forth, the officer grows impatient and starts threatening the guy with a stay in their jail. Over an hour of questions and typing later, the Chinese man is released and allowed to spend the night in the city... but if he doesn't return by 11:00 to arrange his flight back home, a warrant will be issued for his arrest.
The third desk is occupied by a guy who apparently just wants to visit the province for a month. For this he ends up having to unpack his three large suitcases to the last sock and answer question after question after question for over an hour.
The second desk is the only one moving people through. Albeit very, very slowly.
On occasion a random officer will show up and pull somebody out of line that they consider an easy interview. This moves the line forward, but any progress is ruined by people showing up in a second line on the opposite side of the building and jumping in line ahead of people who have been waiting for 40 minutes or longer.
Eventually I was called out by a random officer... but only after an hour and fifteen minutes of waiting. I then had to explain my situation, again, and stand there for fifteen additional minutes while the officer went into another room and did whatever she had to do with my passport. It probably wouldn't have taken that long, but she had to joke around with other officers there about how long the line was. Nice.
All told, I was stuck in customs for just over and hour-and-a-half.
For an hour visit to a casino over a stay that's less than 22 hours.
I don't doubt the need for all of this drama. On the contrary, protecting your borders is a very important job that deserves a serious amount of care. The results could be catastrophic if you don't.
But the way it's handled is abysmal. Indeed, it's the worst of any country I have visited. Ever. Excessive wait times, gross understaffing for the volume of people, and unfair line-jumping is not the impression you should be making on your guests.
Anyway...
A 30-minute ride on the SkyTrain and I'm at my downtown hotel. An hour ride on the Expo Line followed by a bus transfer and I'm at the Hard Rock Casino Vancouver that's actually not in Vancouver, it's in Coquitlam...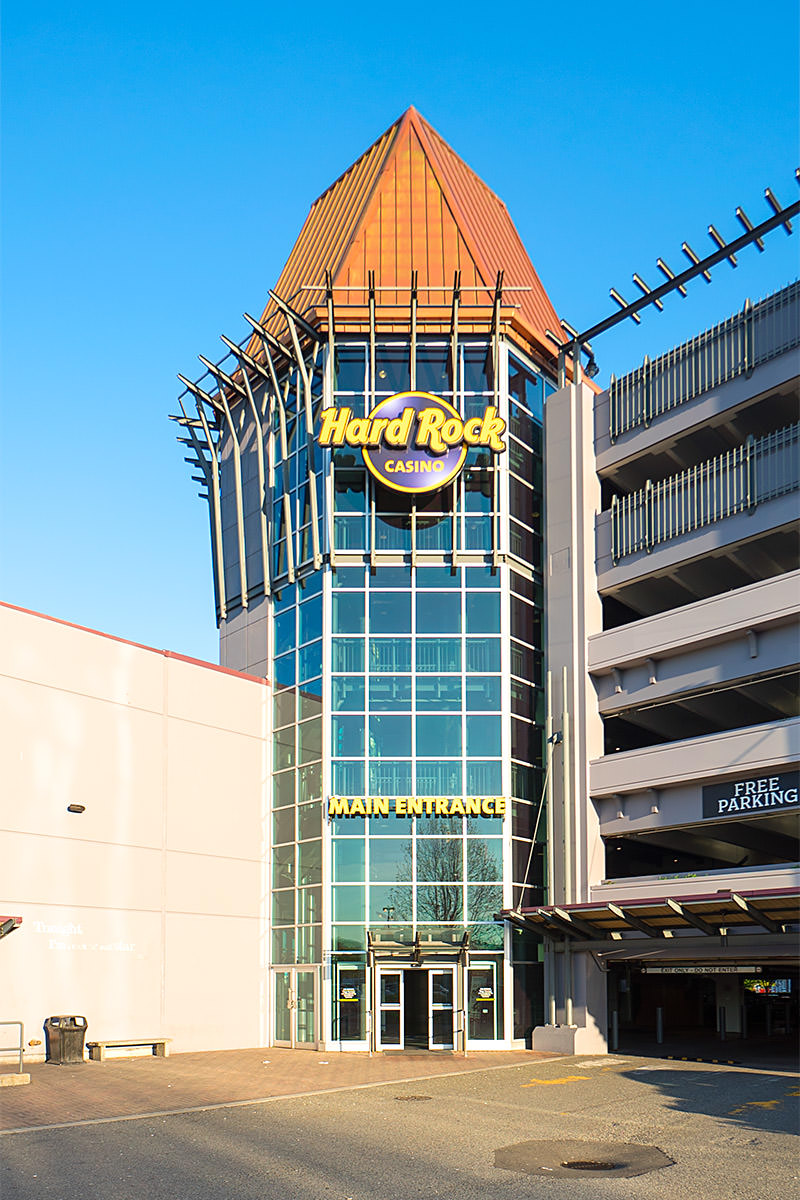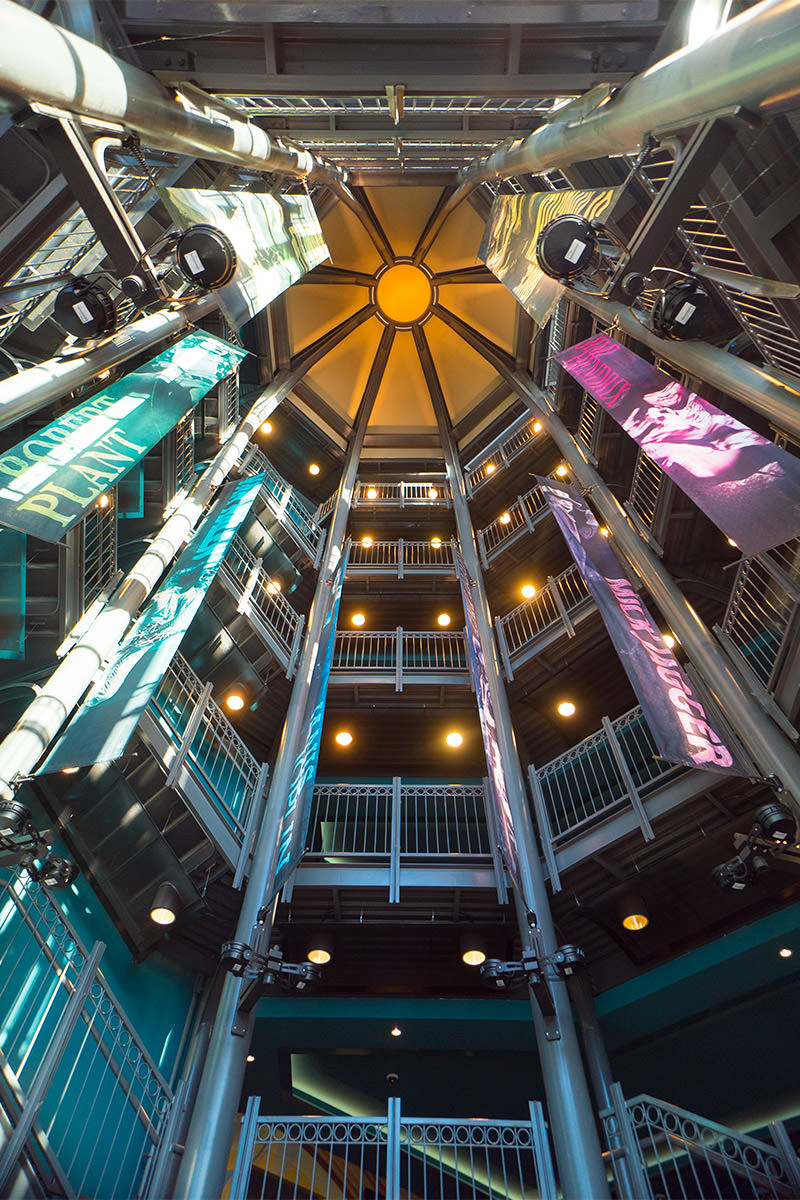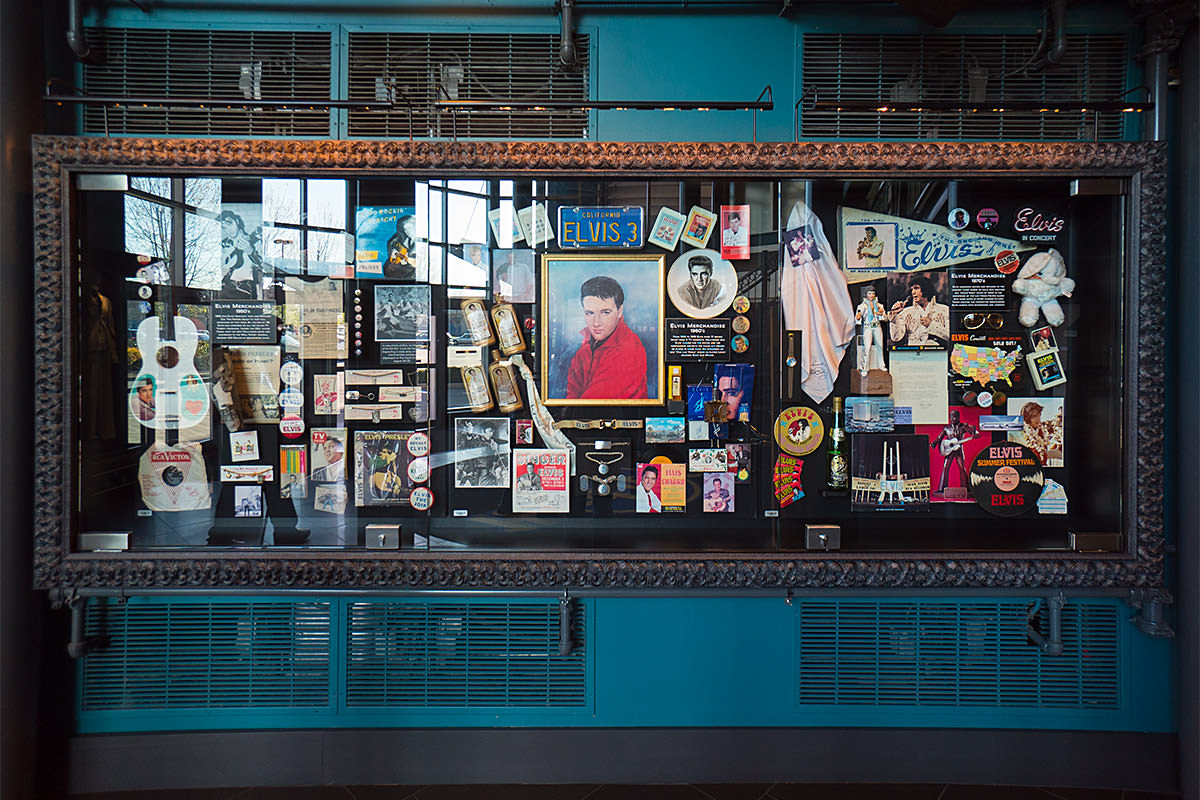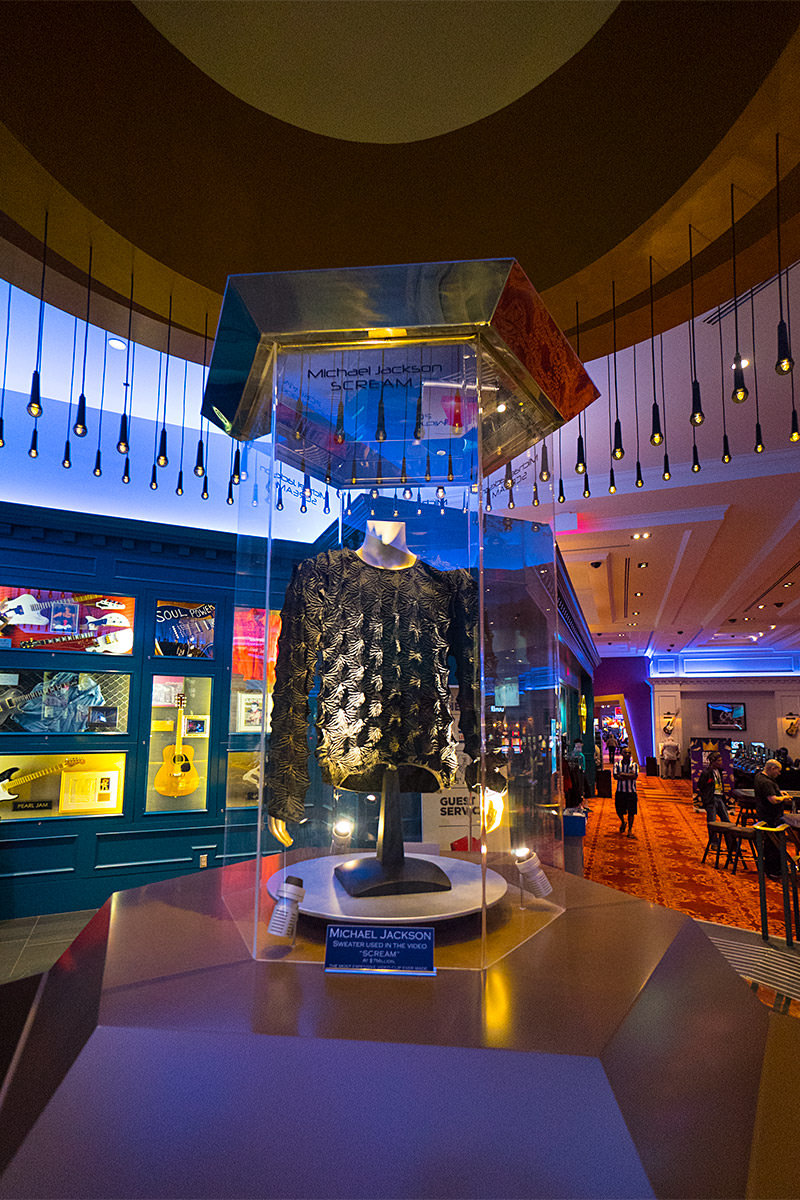 By joining their Players Club, I get $10 in free slots money. It's blown through in two minutes playing a slot machine I can really plug my hair into...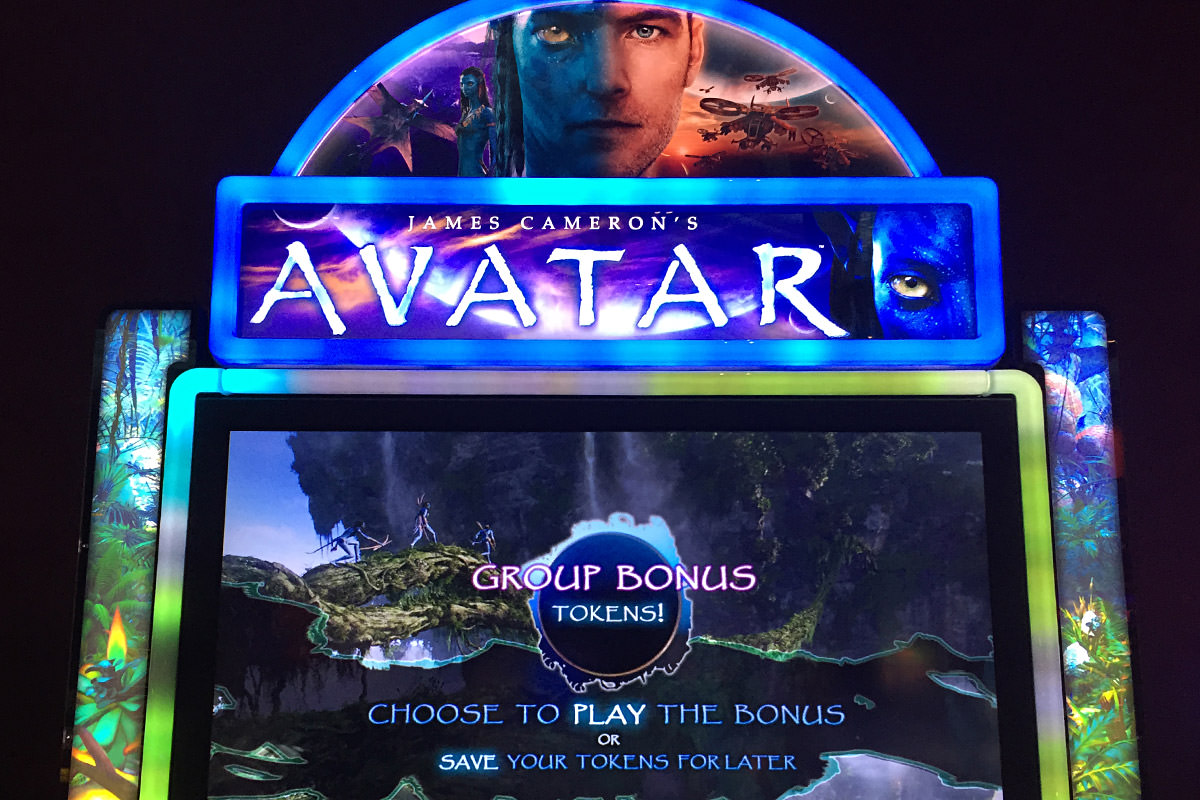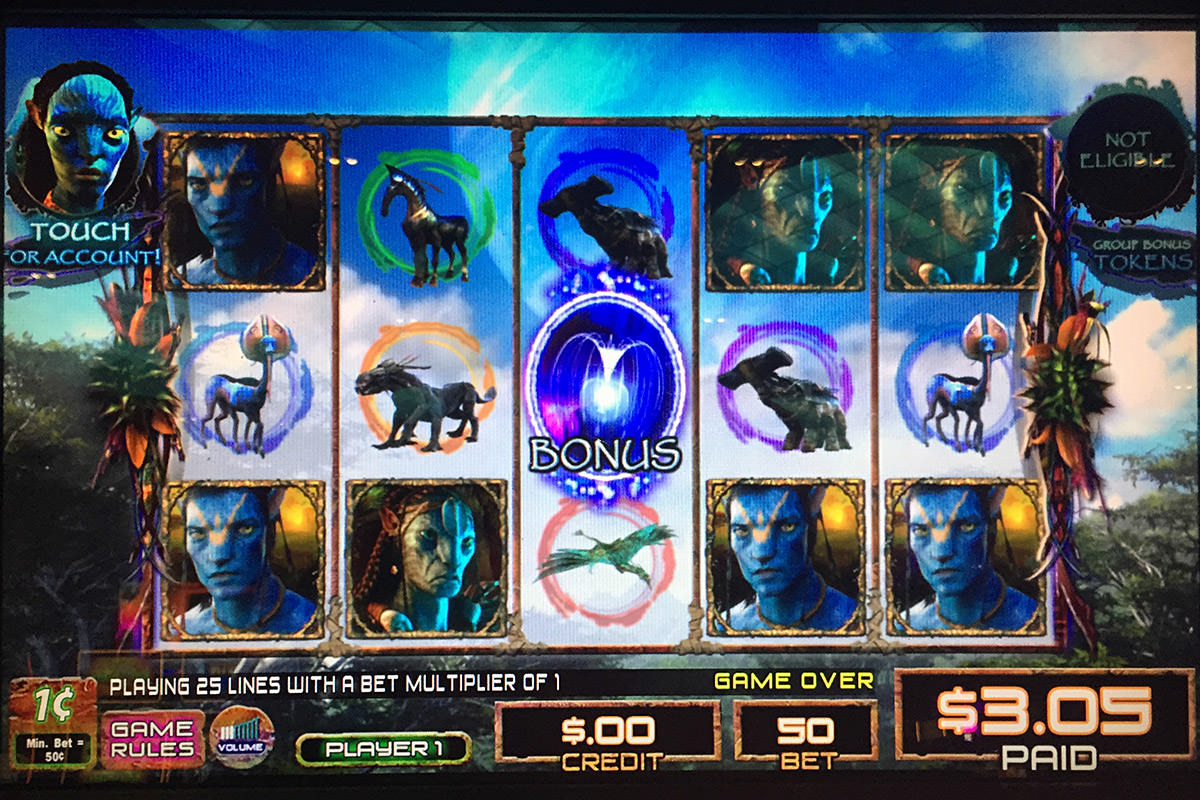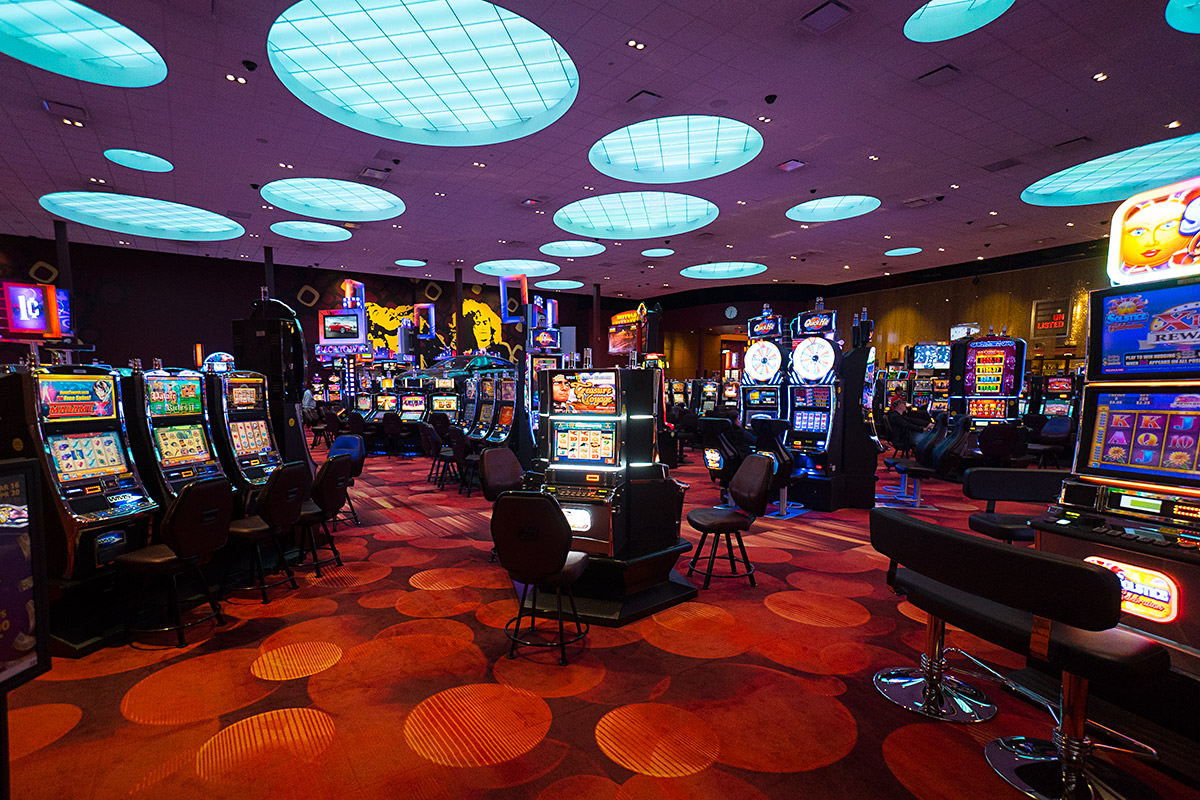 Time for pins at the Rock Shop (which is very nice, by the way...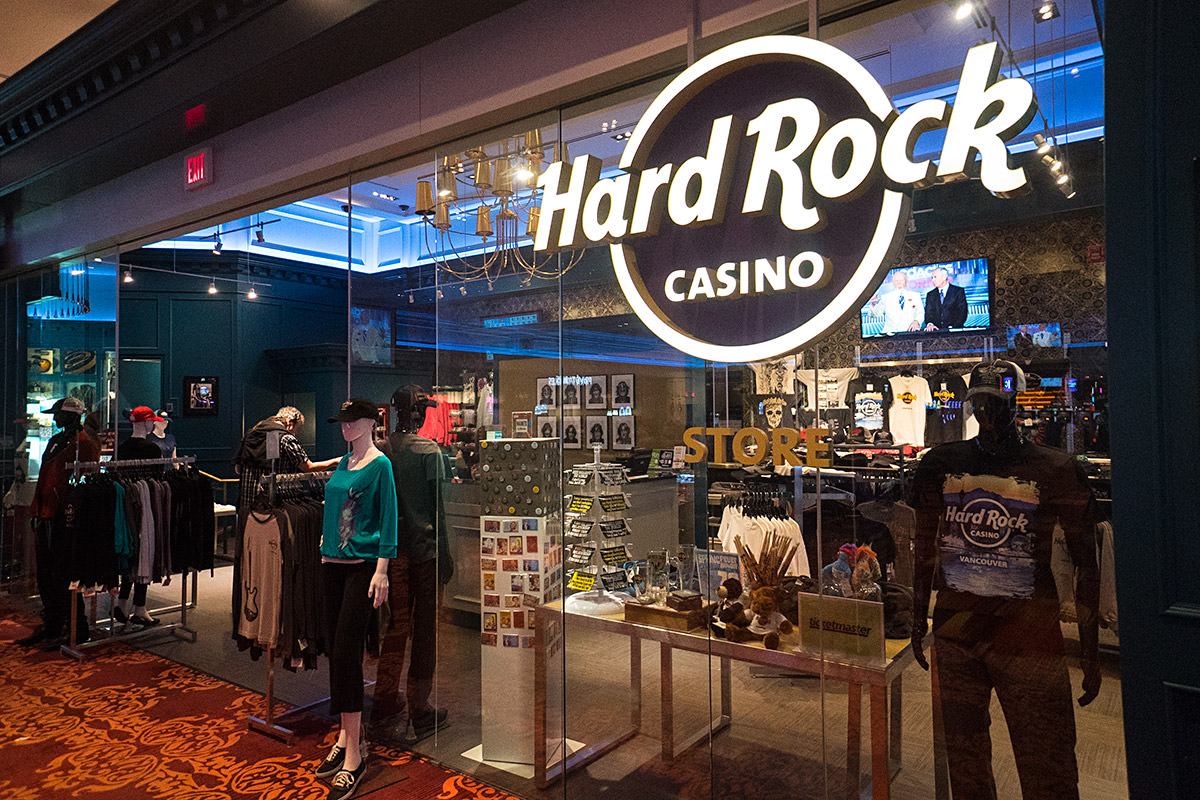 The main bar is called "Asylum," which feels kinda forced, but looks pretty...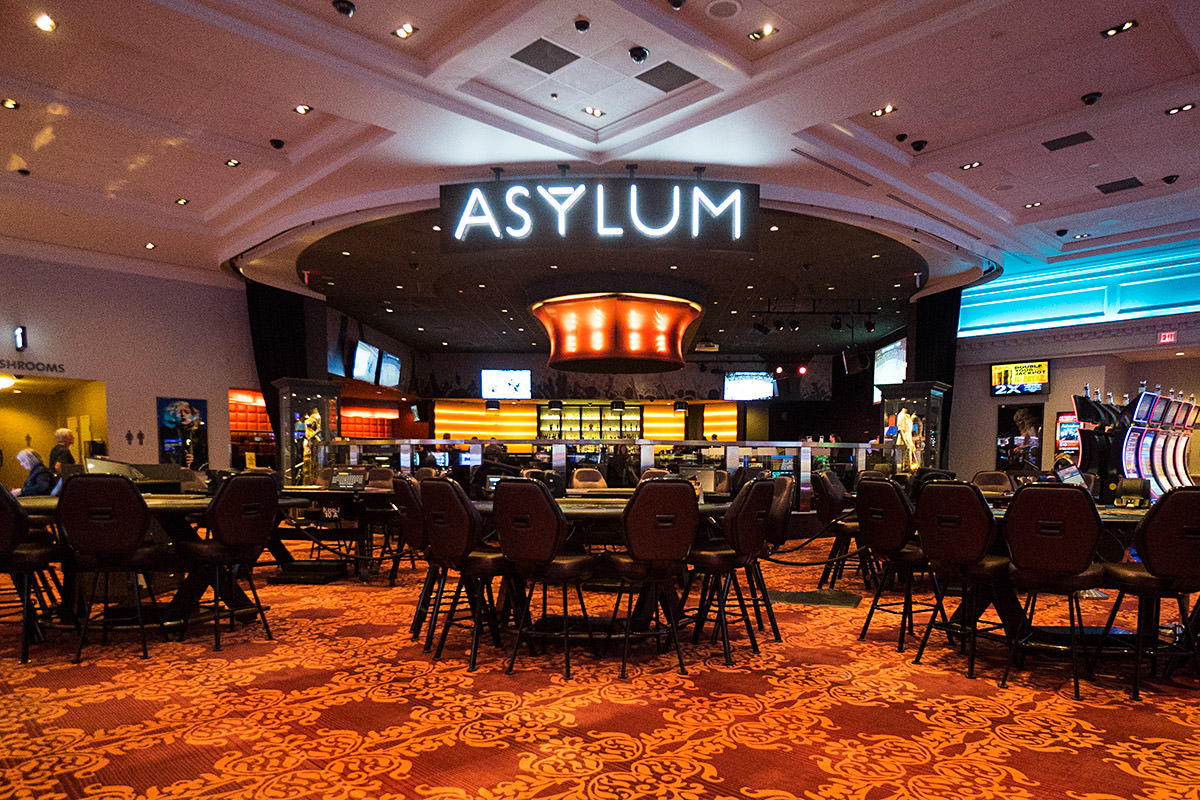 There's a surprising amount of memorabilia awaiting you. And it's some really good stuff too. The problem is that the casino is kinda big, so the artifacts are ultimately rather sparse. The clustered memorabilia in showcases is really cool though...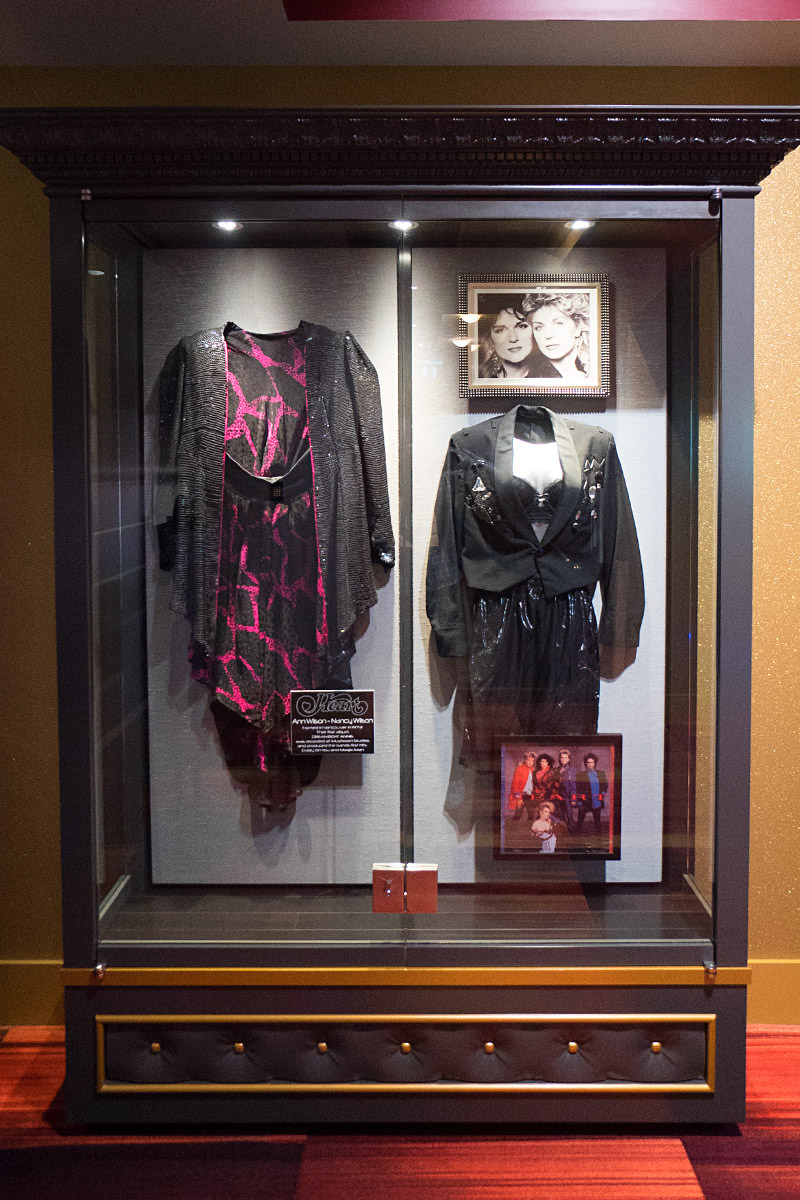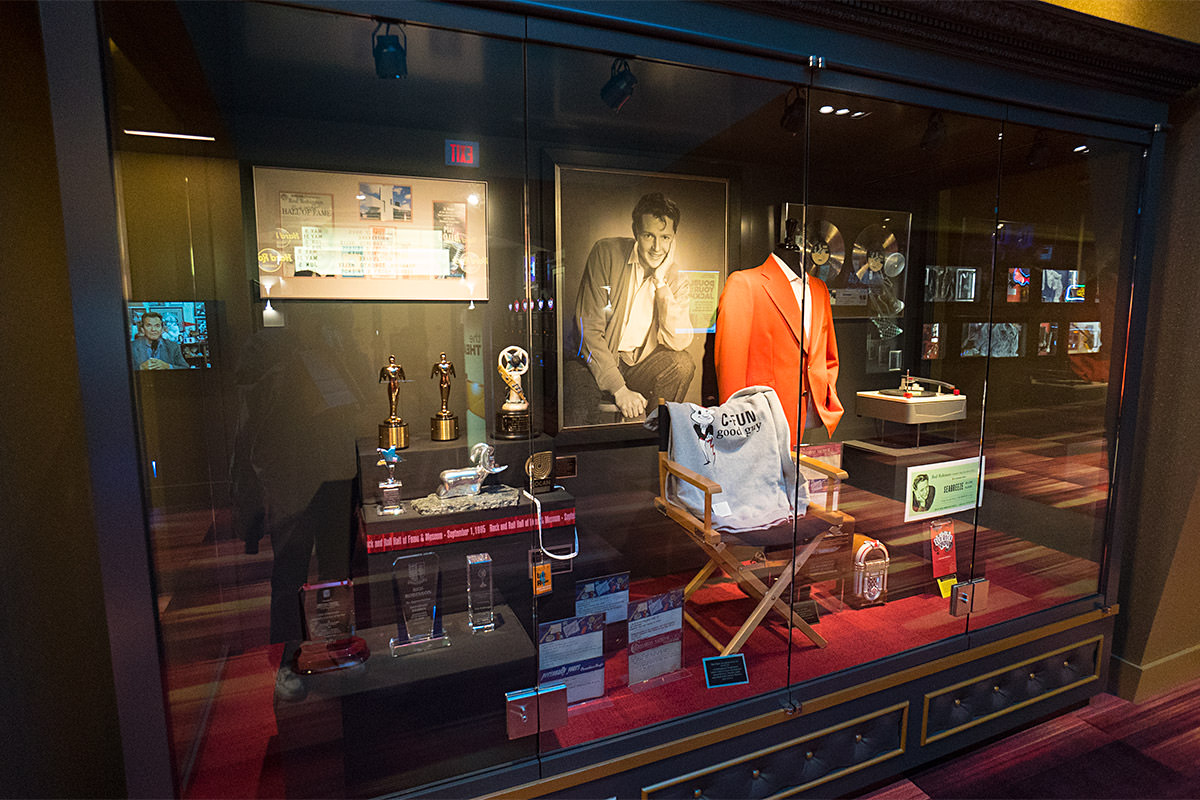 There is no Hard Rock Cafe on the property. The people responsible for the place only have a license for hotels and casinos West of the Mississippi. Because of that, your Hard Rock Rewards card/points are useless. They don't even give you an AAA/CAA discount. If you sign up for the player's club (Free!) you do get a 10% discount on everything, however, which is nice.
I ended up eating at their burger joint. The veggie burger I had was a bit bland, but perfectly edible. The fries, unfortunately, were undercooked and oversalted, which meant most of them ended up in the garbage.
On the hour-ride back to town I saw the old Expo 86 dome, which looks pretty much as it did back when the World's Fair was going on...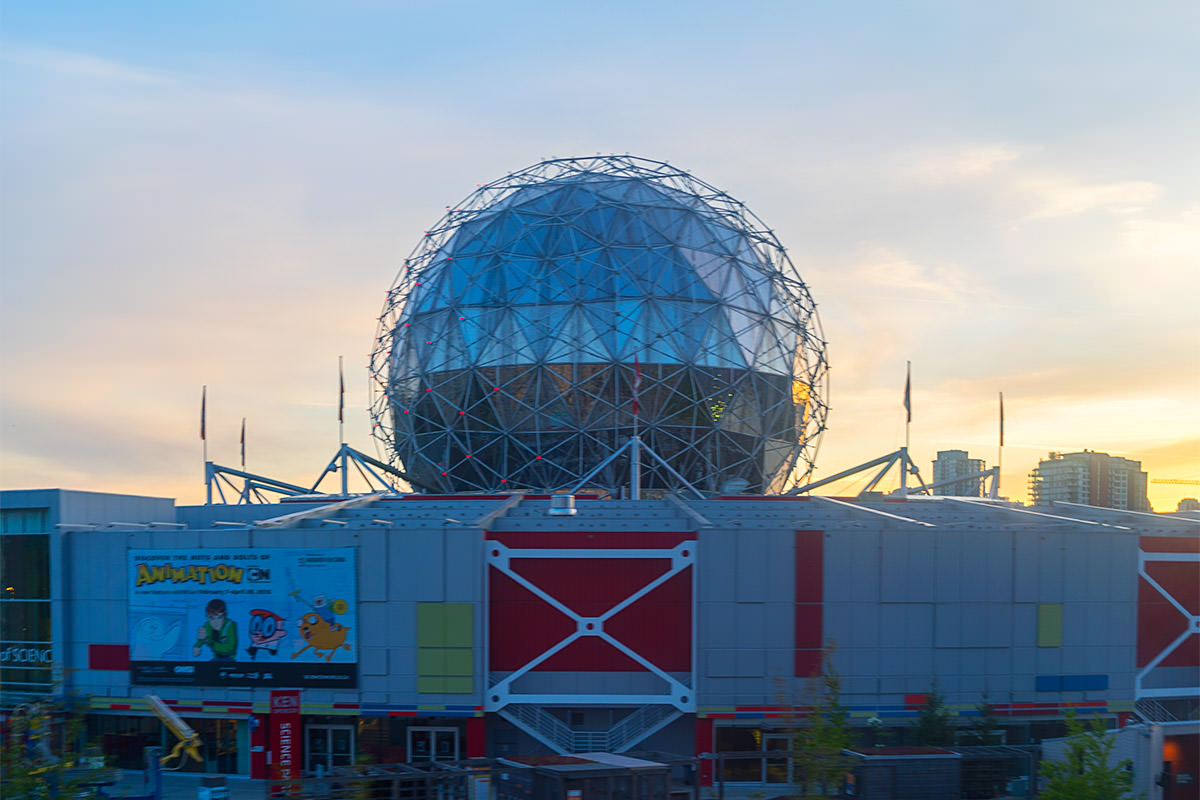 Here it is in 1986...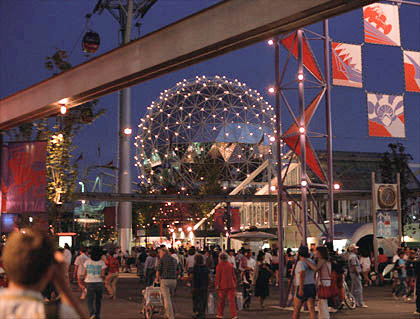 After arriving back in Vancouver proper, I stopped at Tim Hortons' for some Timbits and a Coke. Because no visit to Canada is complete without Timbits!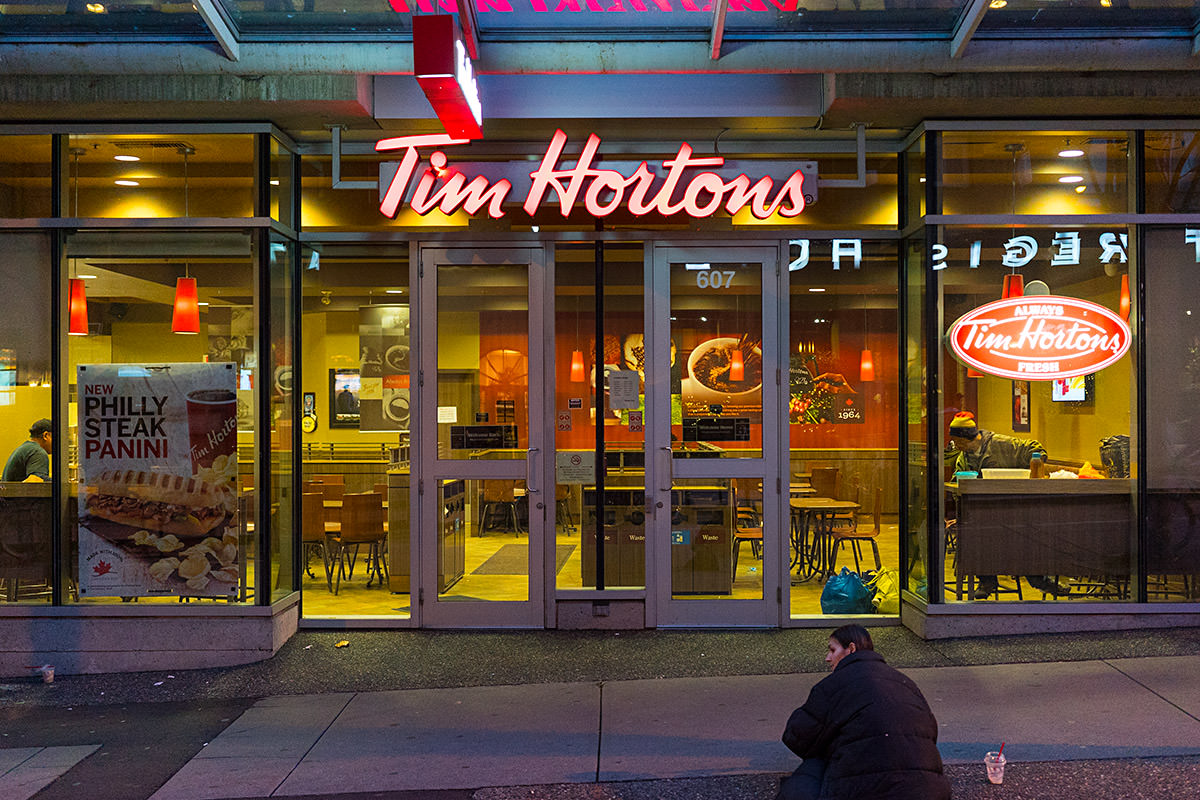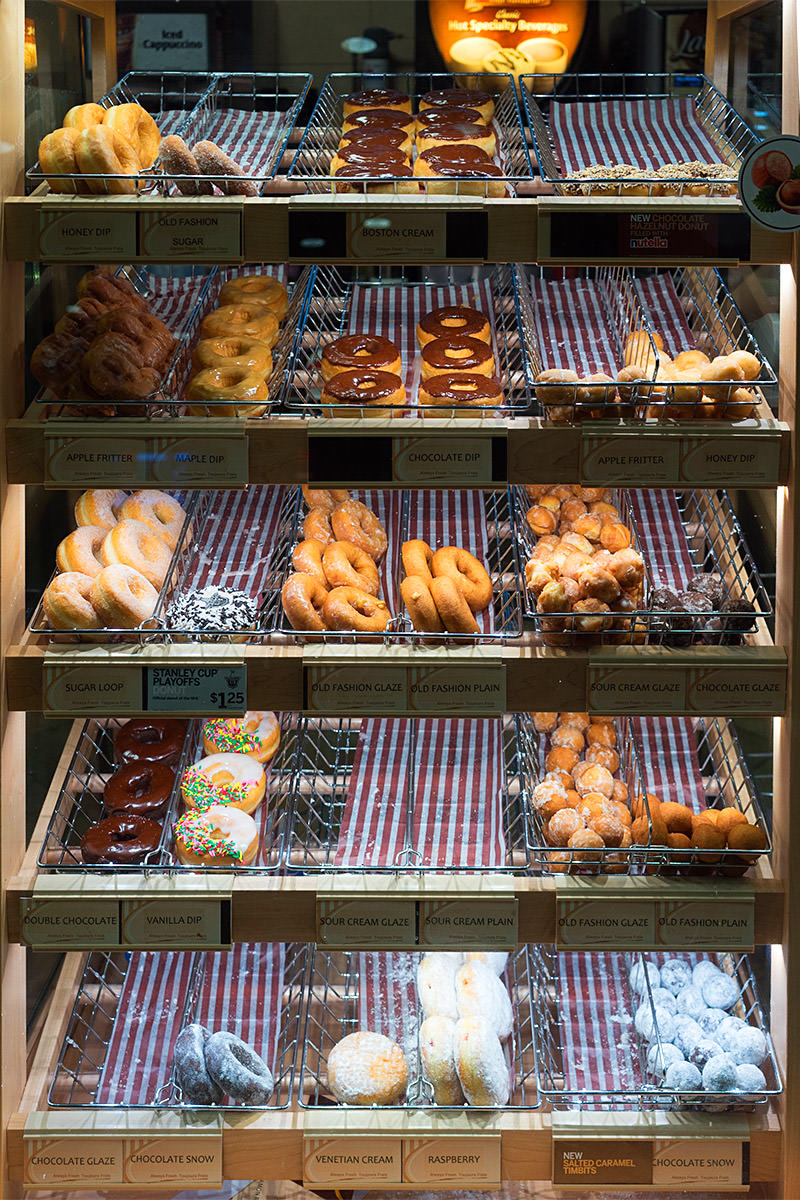 And that was that. I'll spend the rest of my evening working, then head back home in the morning.
Hard Rock No. 164 accomplished! It was probably mostly worth the trouble to visit.