There have been three times in my travels where I have forgotten my camera.
The second was Austin, Texas, in 2002 where I was visiting the terrific Hard Rock Cafe that used to be on 6th Street. This was an especially painful mishap, because the cafe closed before I could get back and document this amazing property. I did manage to find a disposable camera at a local drug store, but all the photos turned out terrible.
The third was while visiting Osaka, Japan in 2003, where I managed to purchase a cheap plastic toy camera at the Universal Studios Osaka gift shop to get shots of the new Hard Rock Cafe there.
And the first time?
When I visited Graceland in Memphis, Tennessee way back in 1995. And, despite returns to Memphis over the years, I never went back.
So my grand plan today was to run out to Elvis's house... THIS TIME WITH MY CAMERA... and take some photos. Except when I got up this morning I realized that, when it comes to Graceland, once is enough for me... photos or no photos.
And so I was off to Hard Rock No. 163, bitches!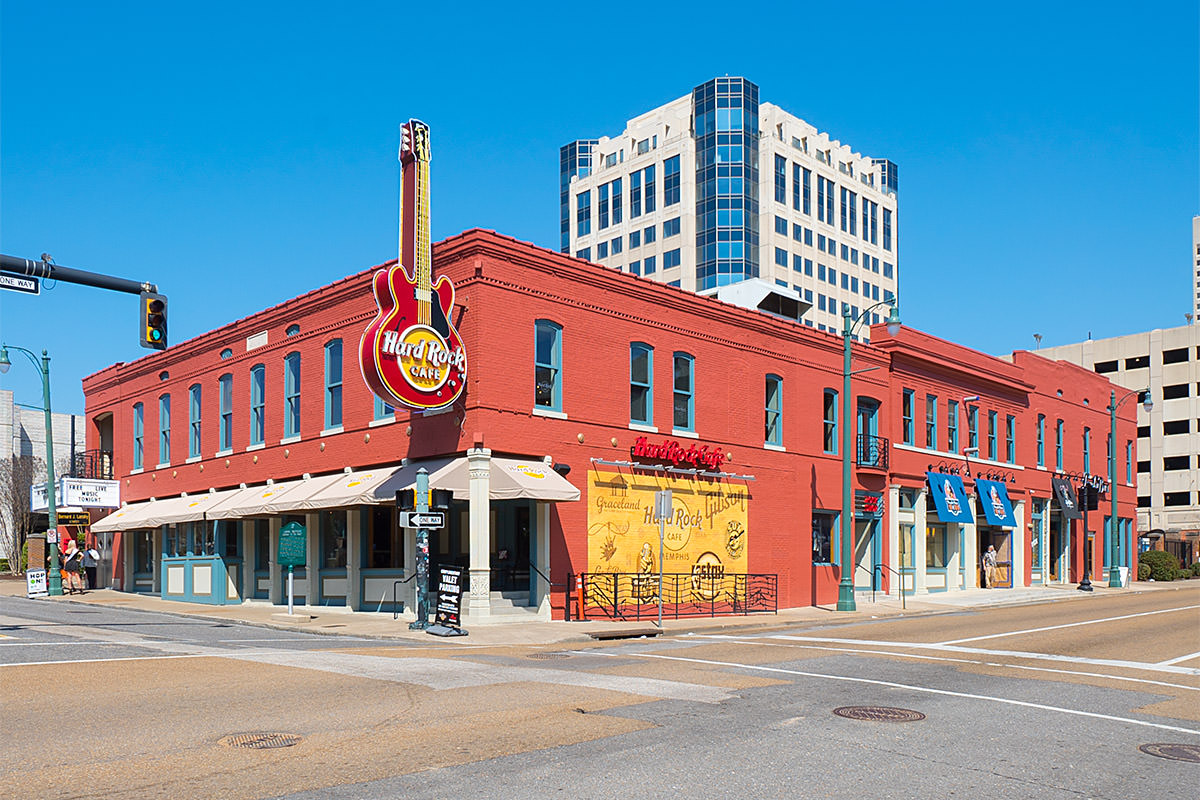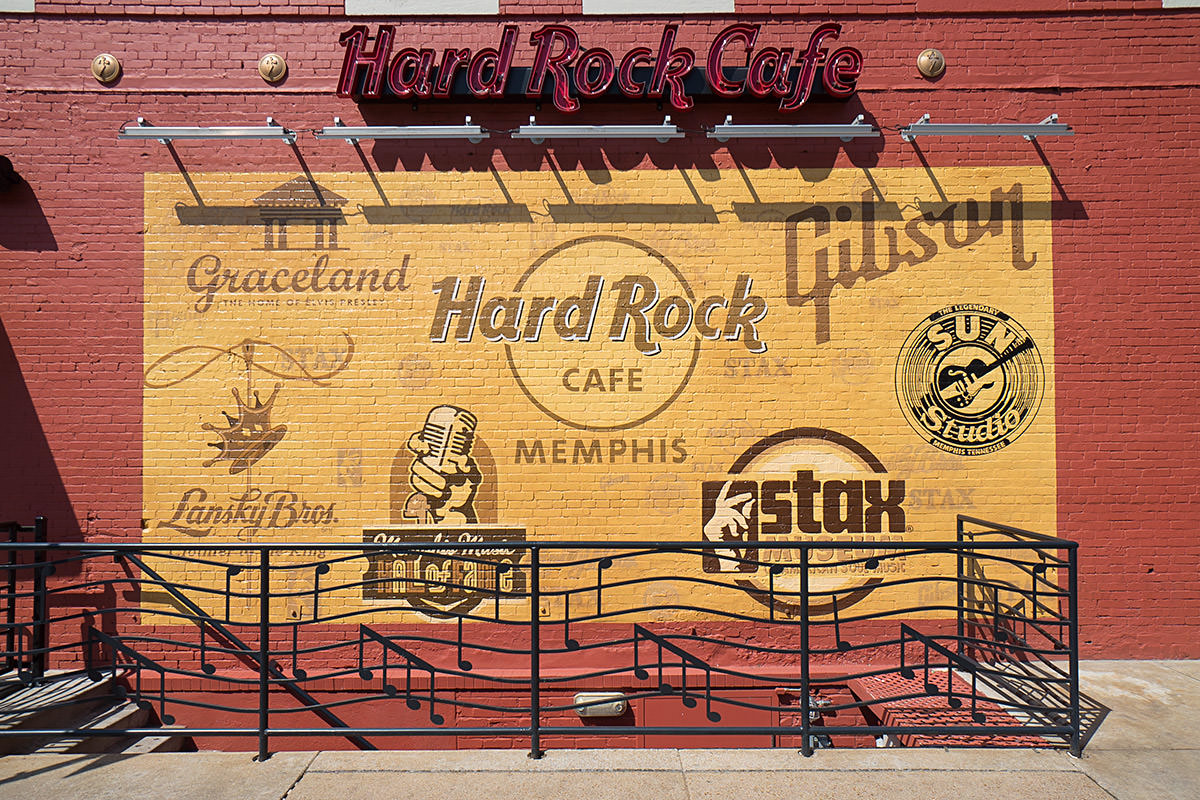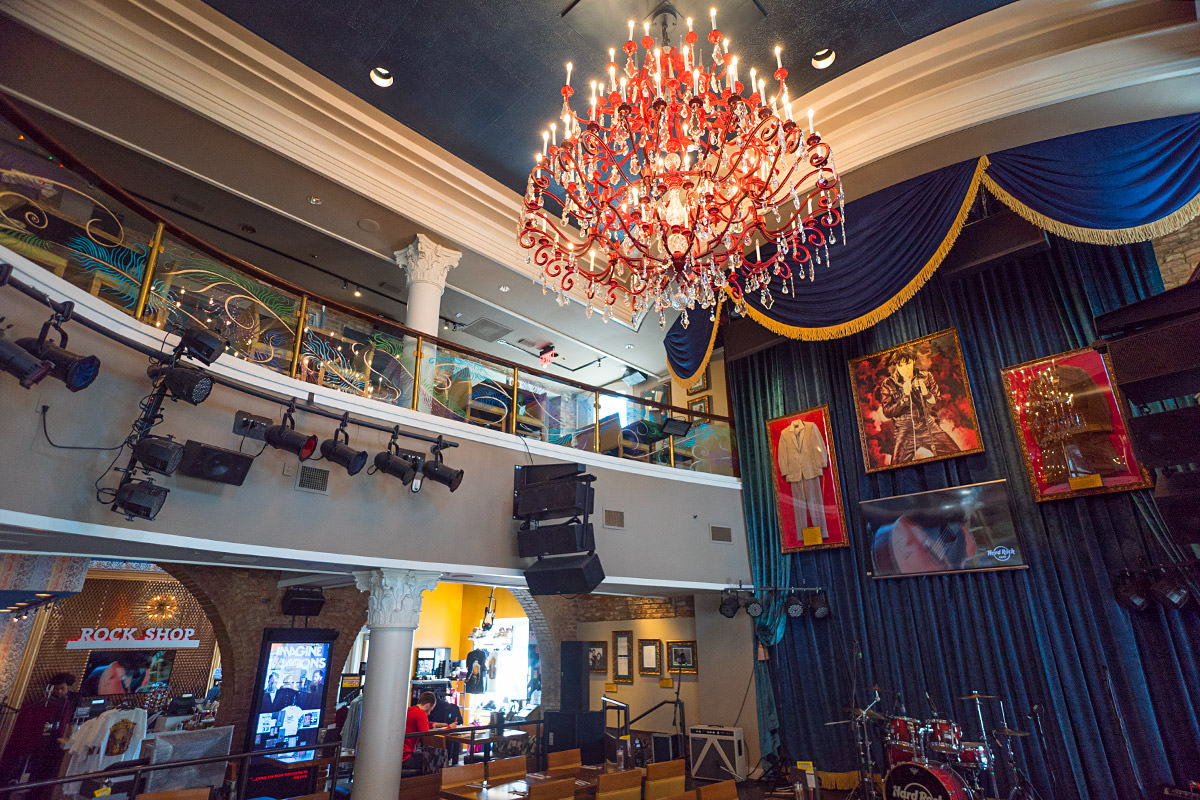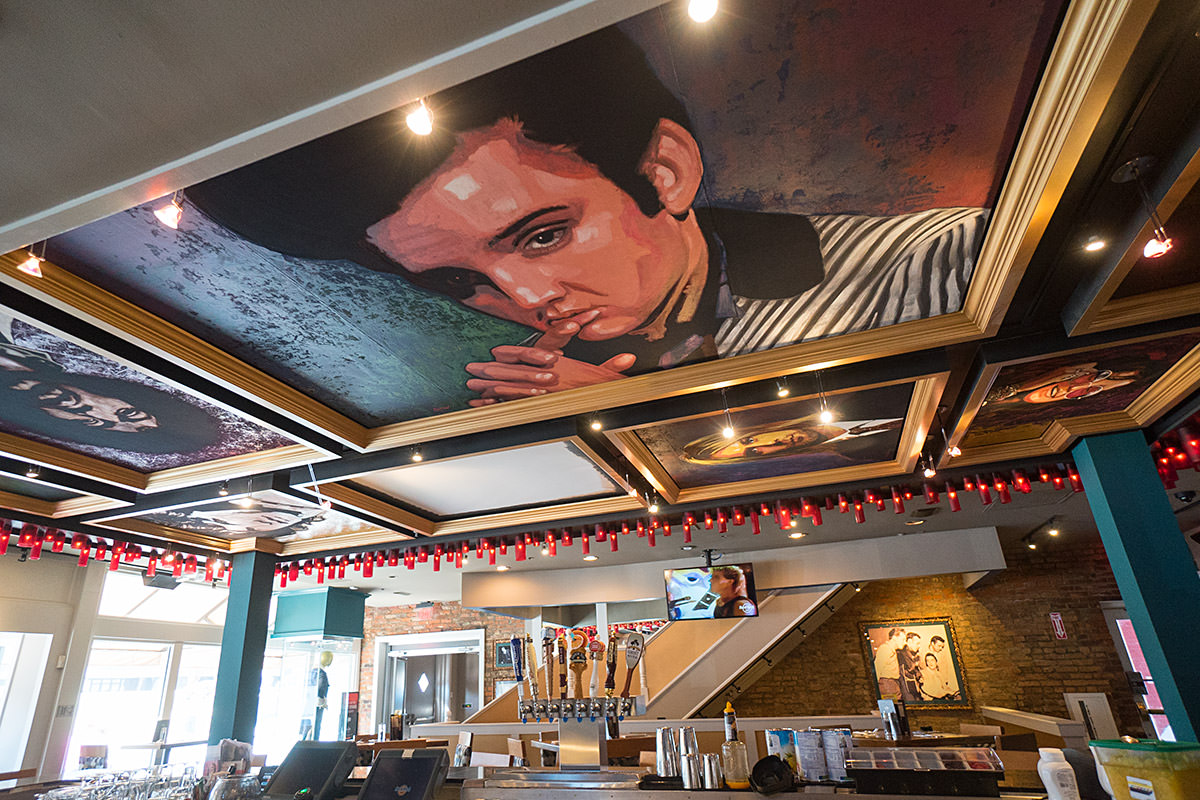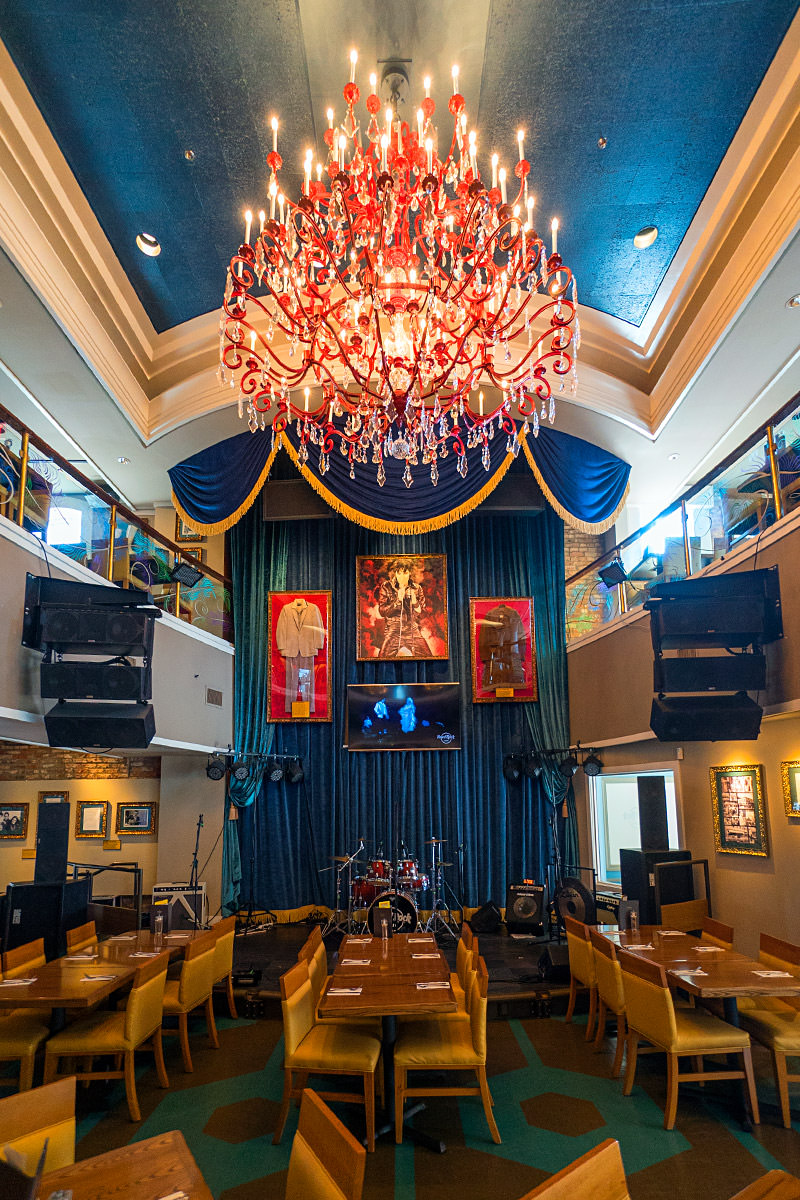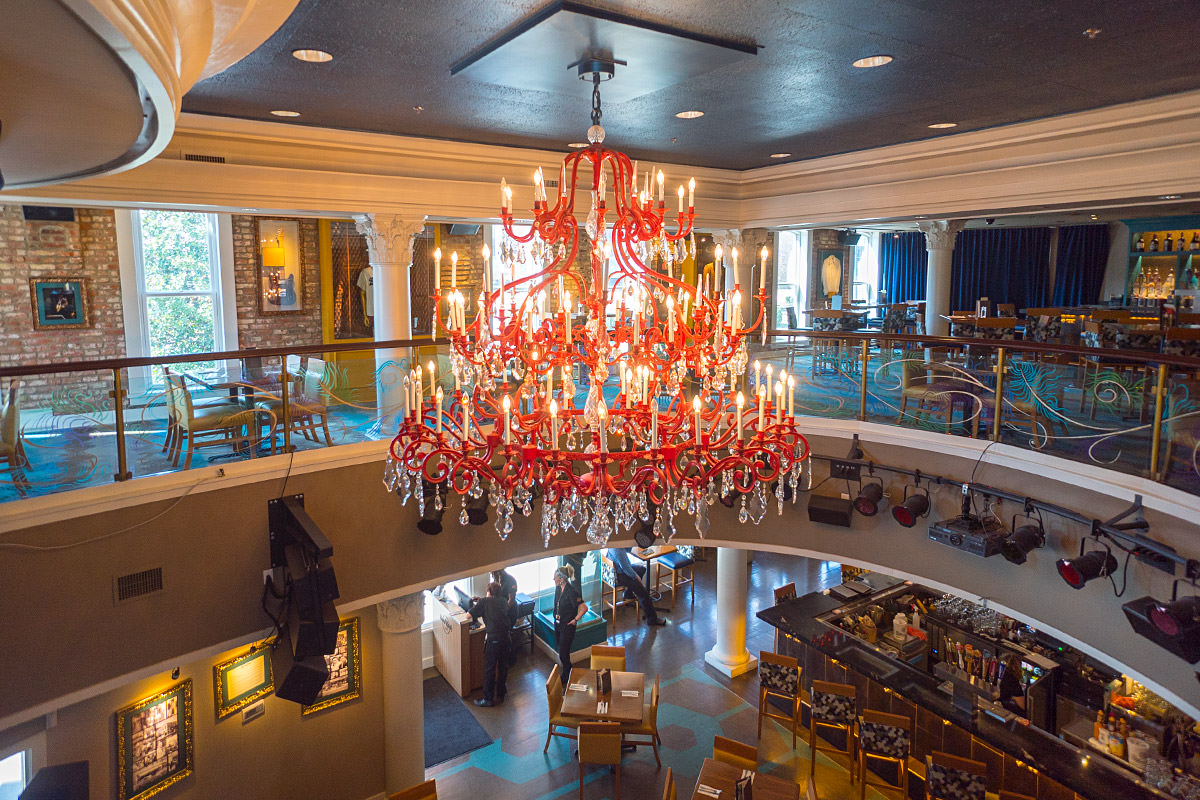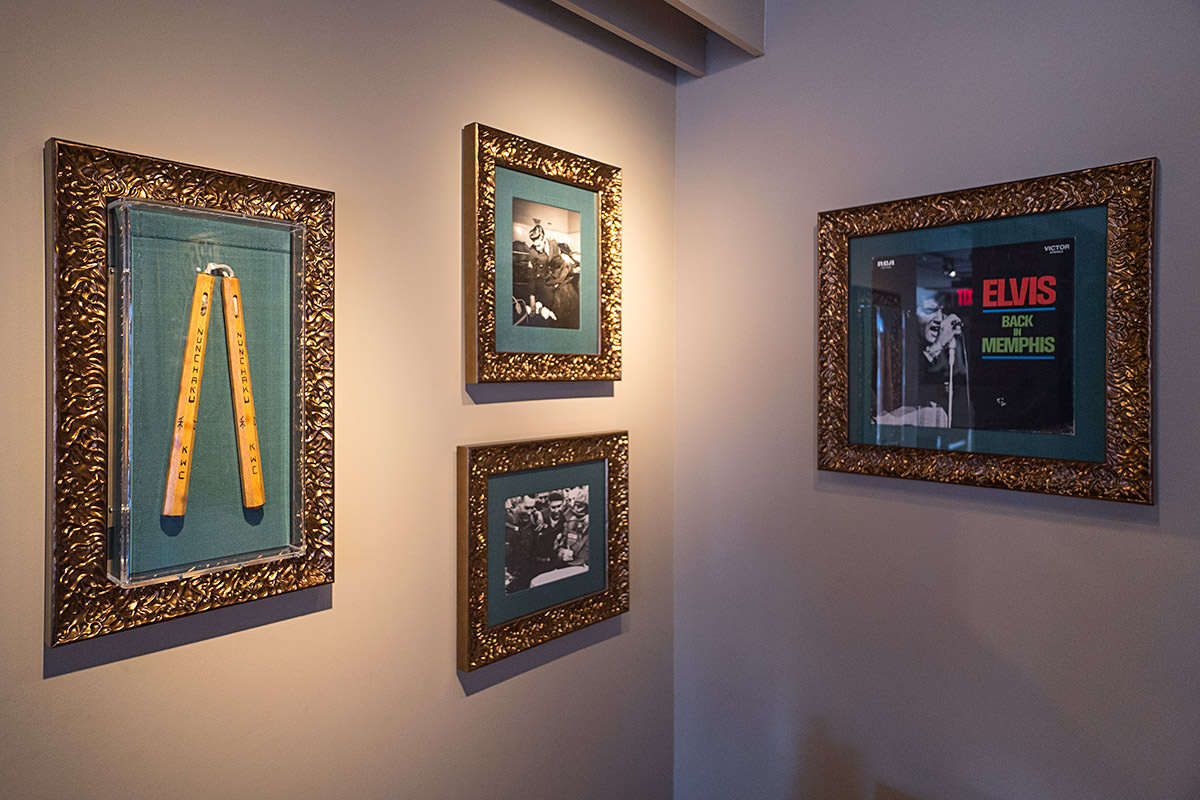 As always, I was prepared for the worst. Yet another ugly hipster Hard Rock with only a smattering of memorabilia. Which would be a real slap in the face for Memphis, because their previous cafe was so awesome. So imagine my surprise when I visited this new property and found that the new location is in a primo vintage building with plenty of history and character... and they had a decent amount of rock-n-roll memorabilia to make it actually worth your time to visit!
Nice.
The Hard Rock is located at the head of famous Beale Street. The location is hopping at night, but fairly sedate in the daytime...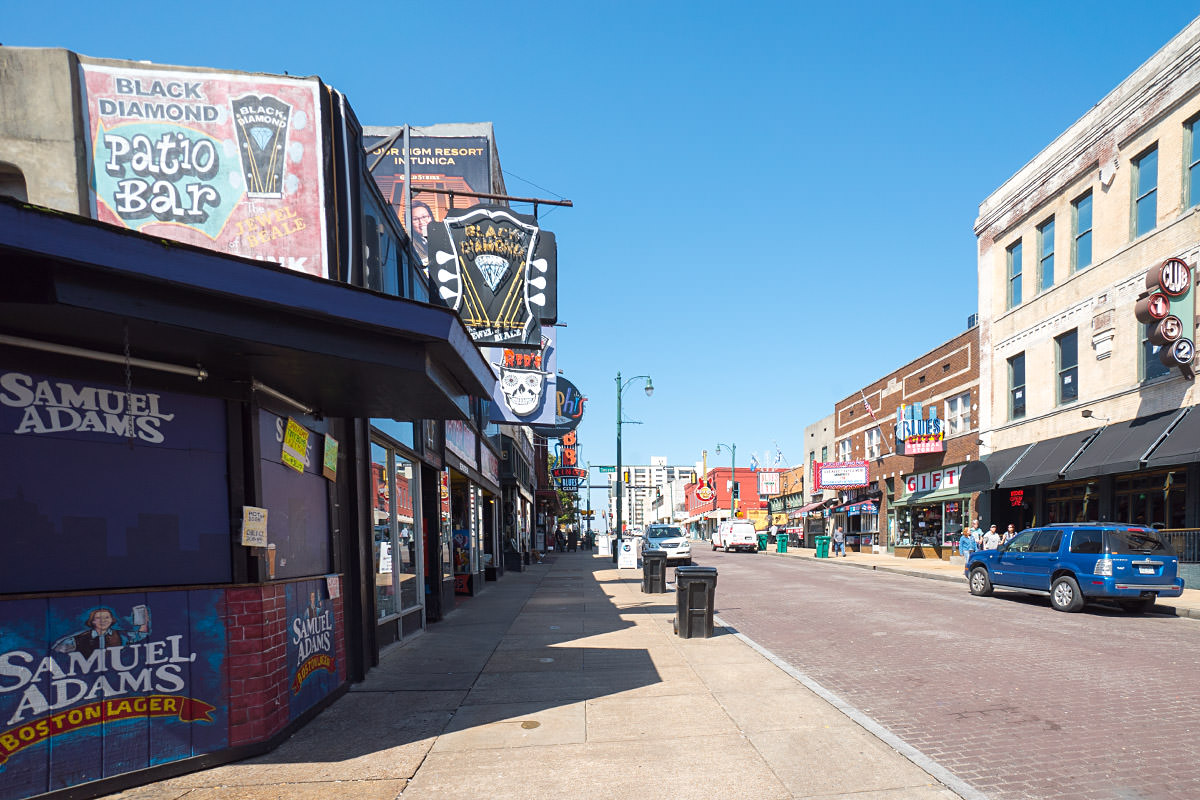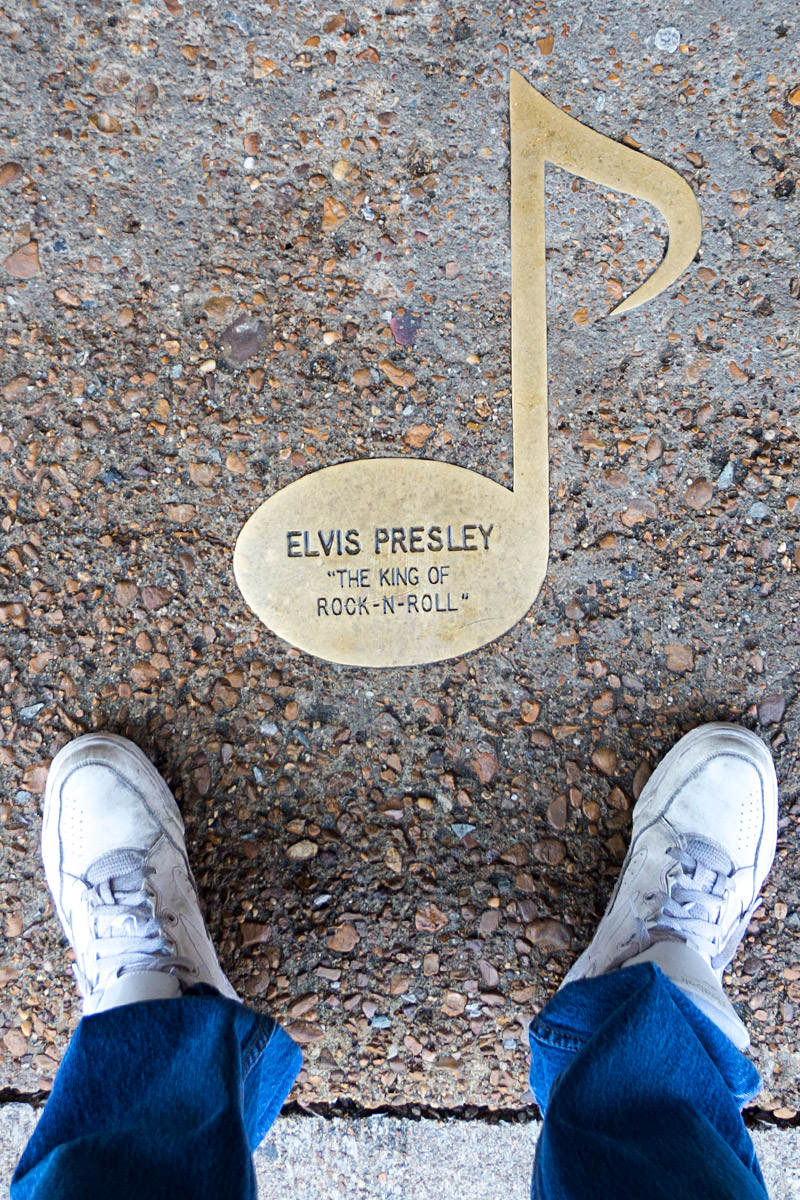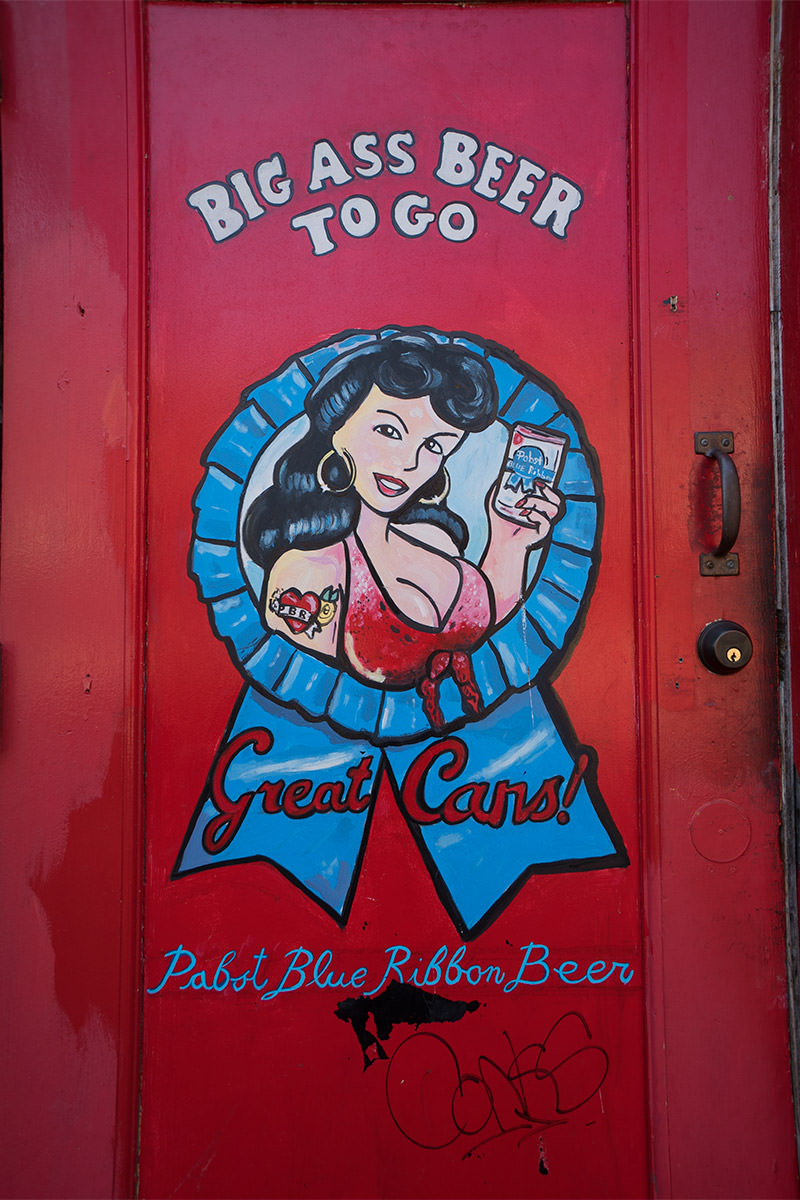 The one big tourist attraction in Memphis I haven't done yet was to visit Sun Records, which is the birthplace of rock-n-roll. And home to some very famous musicians. Like Elvis Presley, Johnny Cash, Jerry Lee Lewis, and many, many others...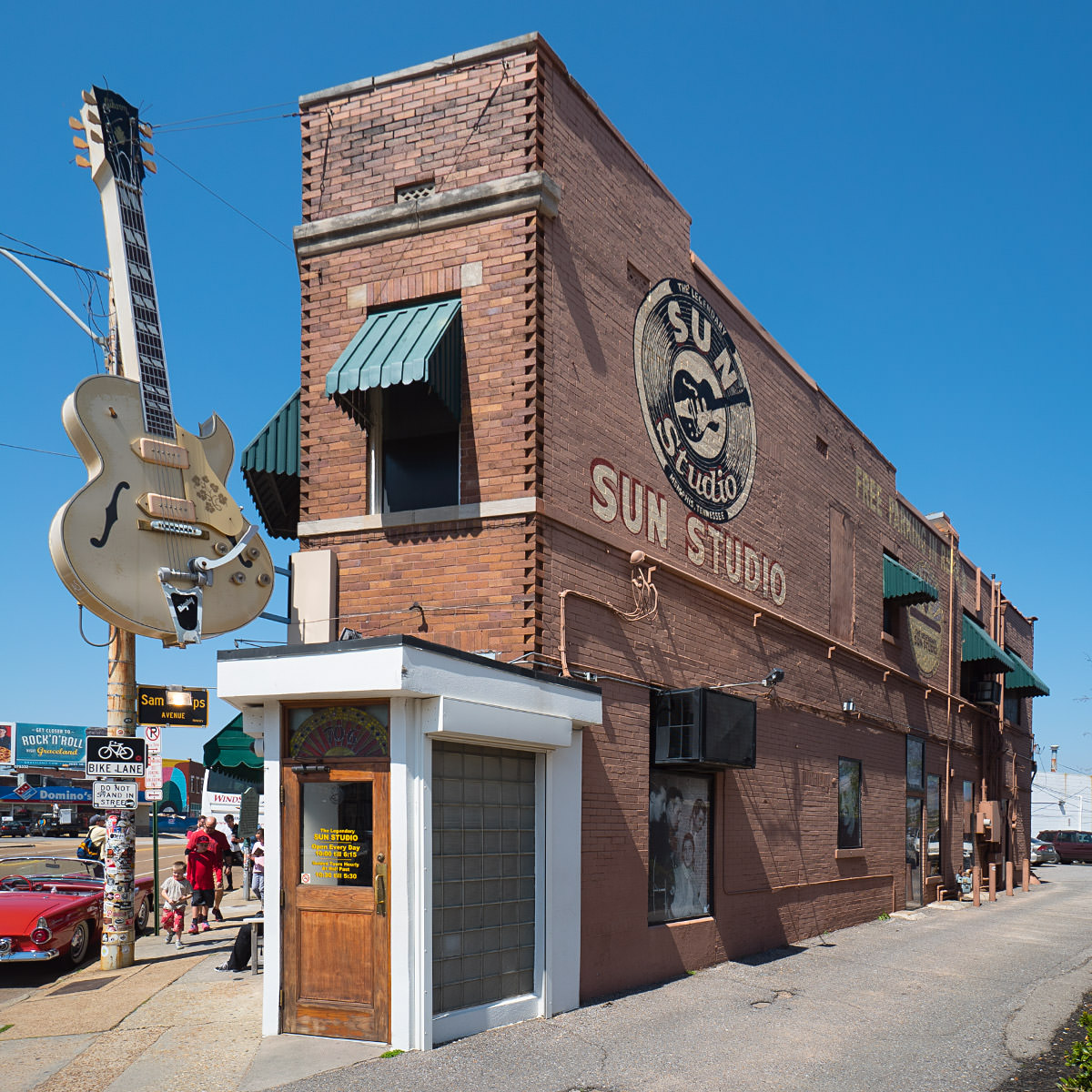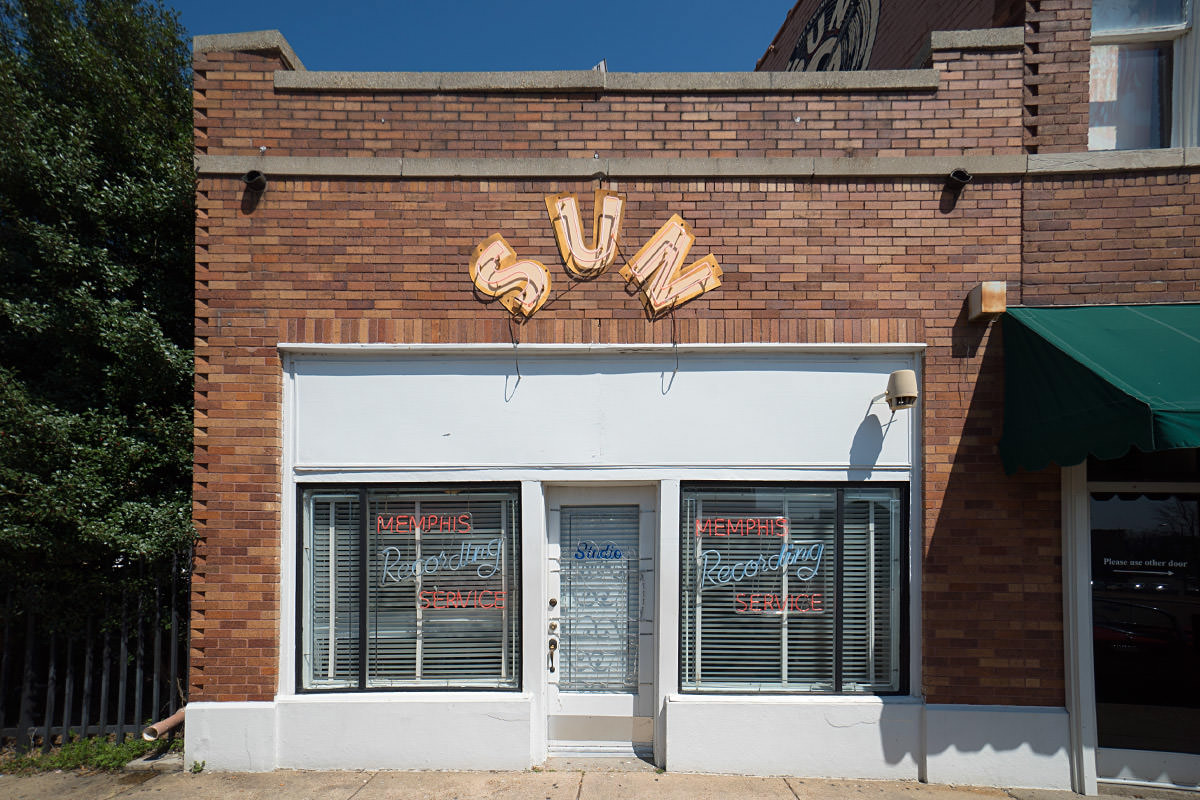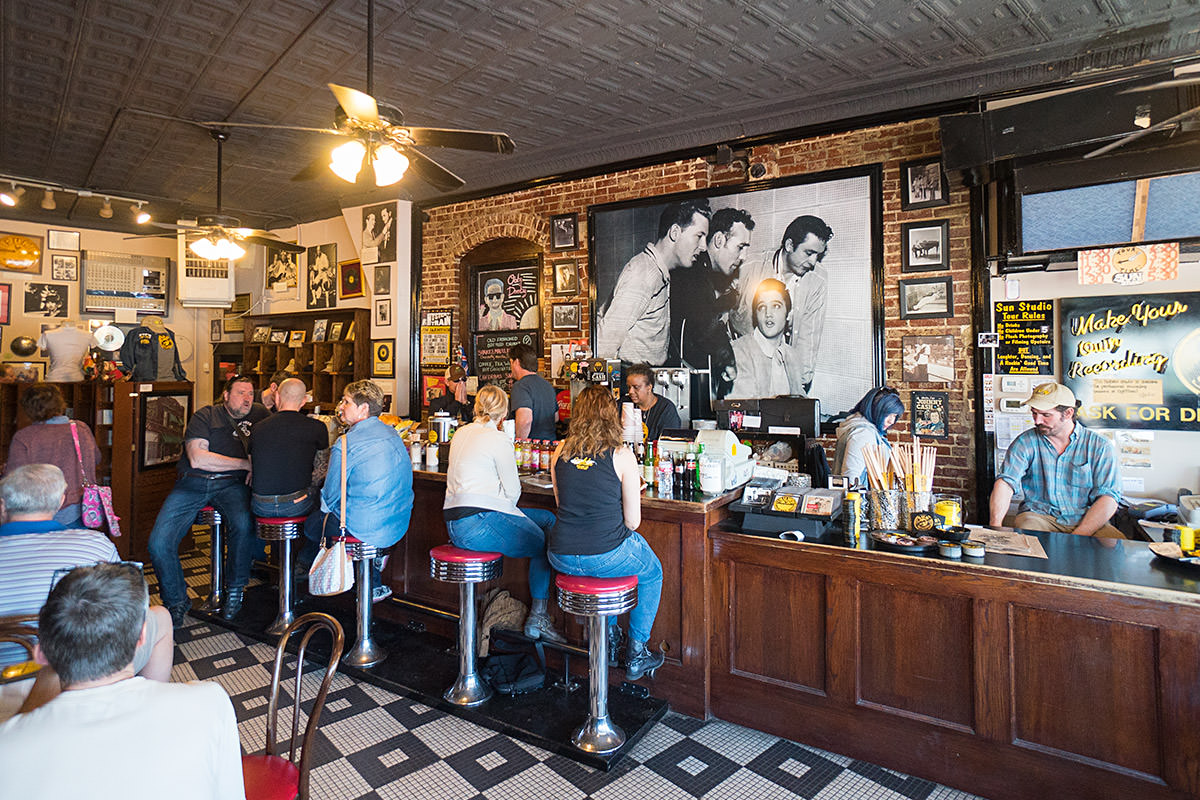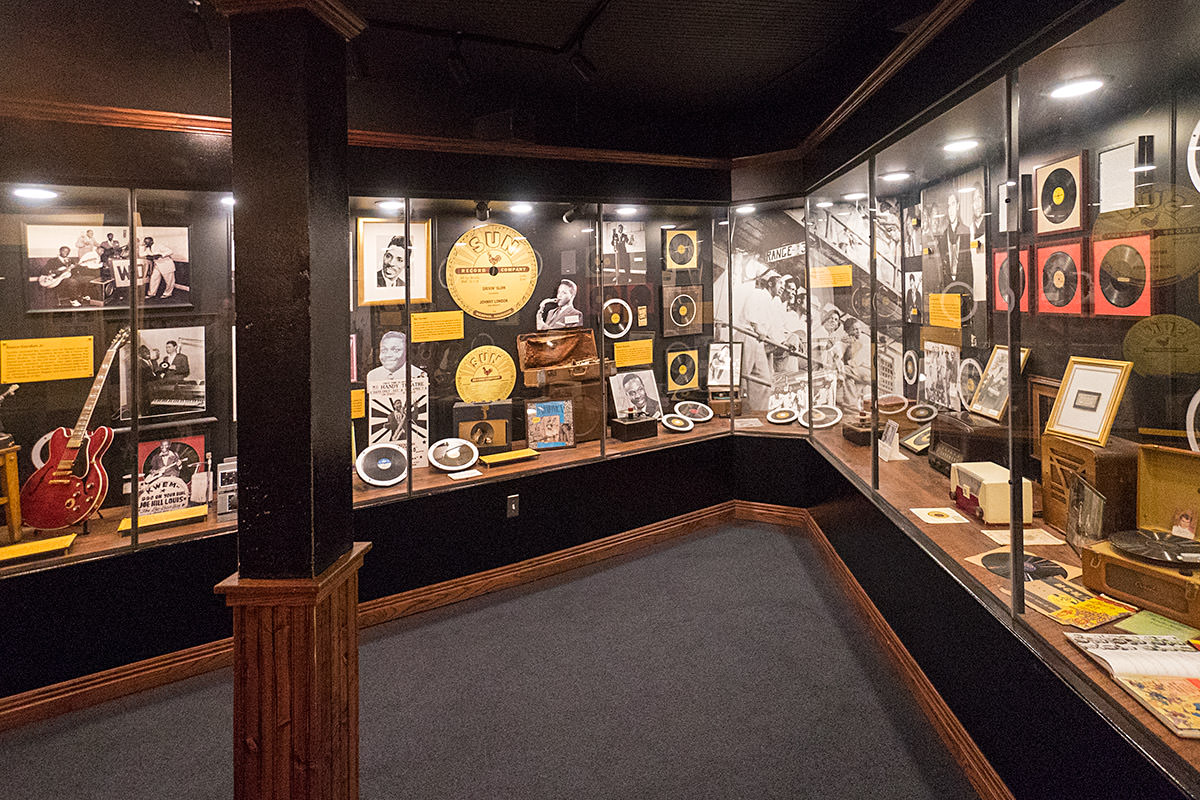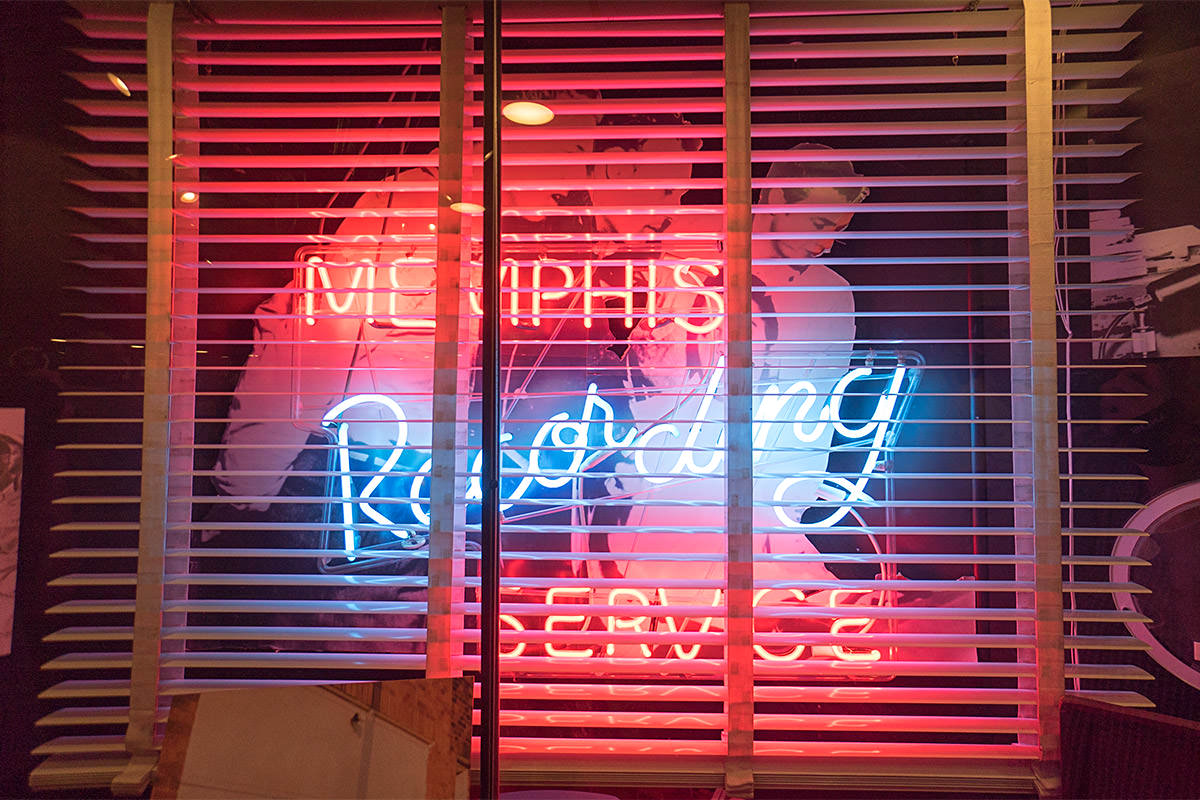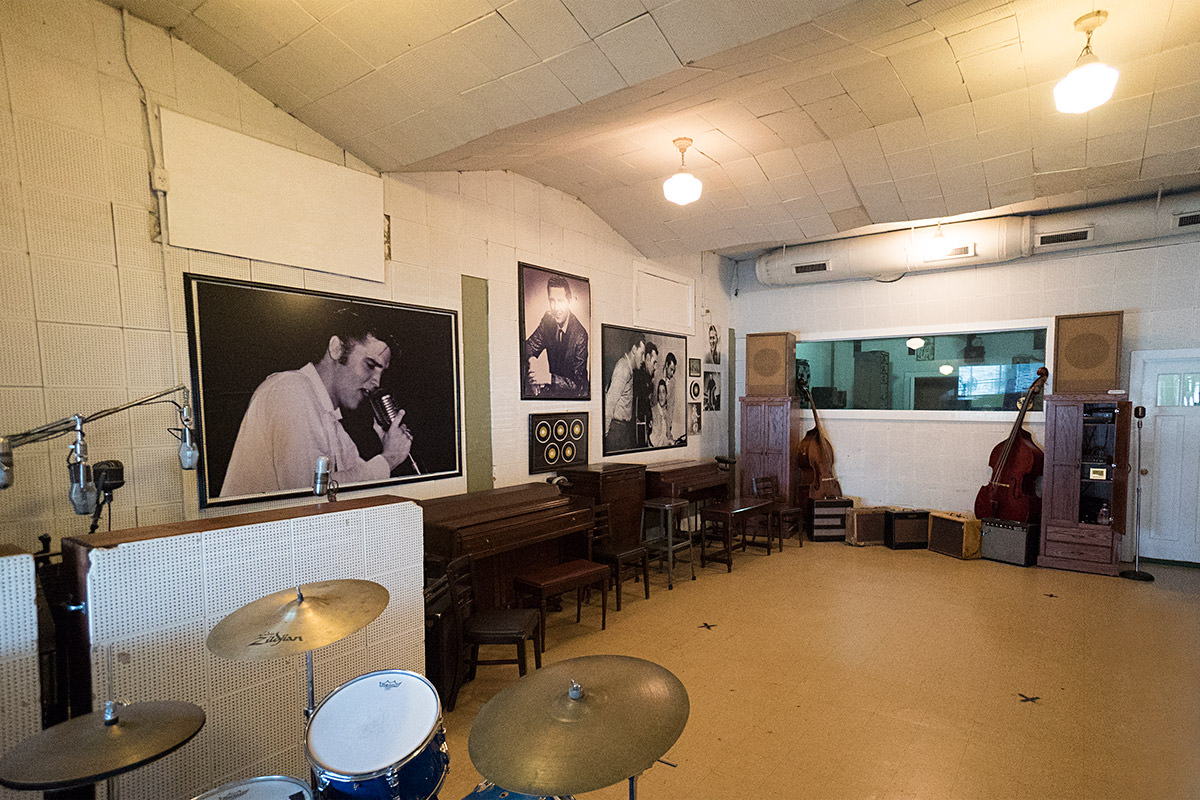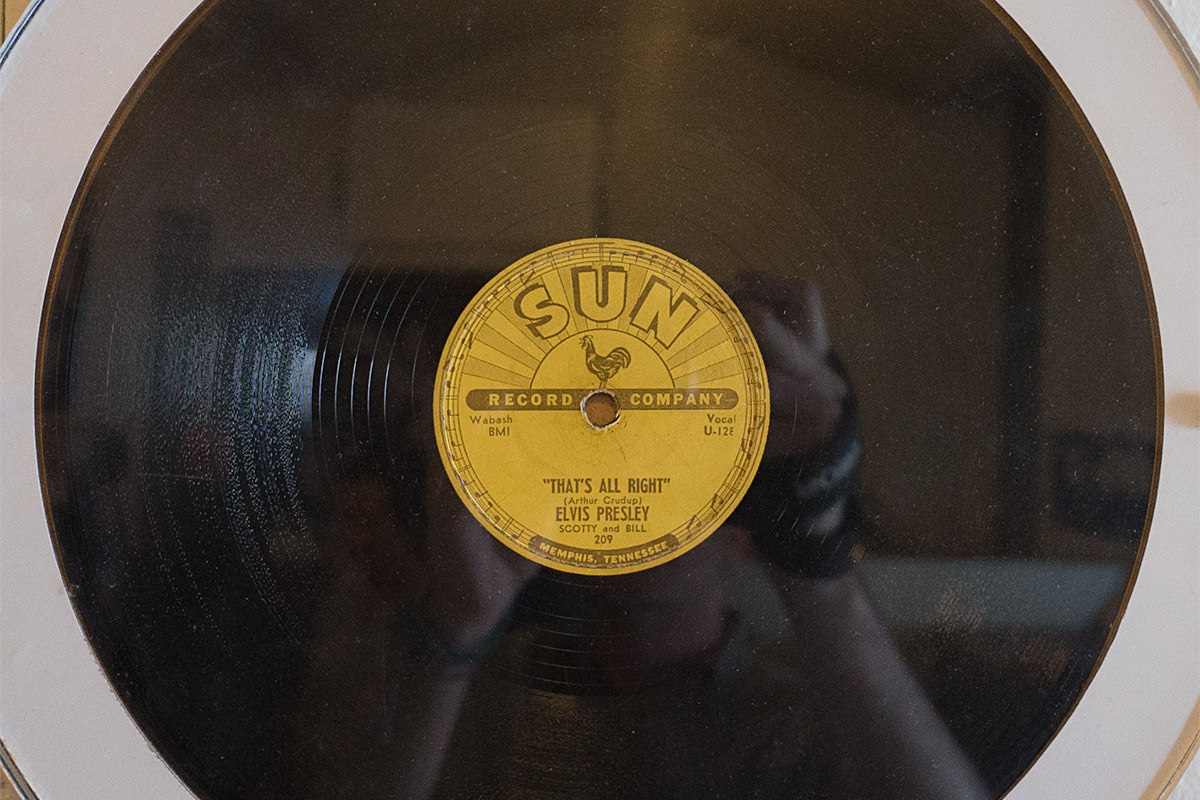 Well worth a stop if you're ever in the Memphis area. The tour cost me $11.50 and lasted 40 minutes. Our guide was fantastic, and really made the place come alive.
And that's now I spent my only day in the city.
And now? I'm going to dinner at Faiqa's house and you're not!
UPDATE: Uh huh...