Posted on January 14th, 2014

If there were ever any doubts that our American politicians and courts are in the pocket of lobbyists and corporations, you can pretty much shove them aside now that the FCC has struck a blow to net neutrality.
I don't think I'm understating things when I say that the internet... the one true outlet for freedom and equality left in this country... is now totally fucked.
Unless this gets overturned or revised, you are no longer in control of the internet content available to you. Your Internet Service Provider is in control. Which, odds are, is a mega-corporation like Comcast, Time-Warner, Charter, Verizon, Cox, Frontier... and their confederates and owners. This is horrendously bad for many, many reasons, but your government just doesn't give a flying fuck. They're bought and paid for just like everything else in this country...
Some small company comes up with something cool and revolutionary... but it competes with Verizon's business model, so all Verizon internet subscribers get that content blocked.
You got rid of cable TV so you could watch entertainment via Netflix and Hulu on your Charter internet connection... but Charter decides that's cutting into their revenue stream, so now access to Netflix and Hulu will cost you $20 extra a month.
You decide to cancel all your magazine subscriptions because all the stuff you're interested in is more timely... not to mention FREE... on the internet... but Time-Warner decides they should get a piece of the pie, so the only way to get unlimited access to news sites is to subscribe to TIME magazine first.
You do all your shopping through Amazon.com... but Comcast would rather you spend money at their new online shopping site, so all orders now have a 5% "carrier fee" added to them unless you shop directly with Comcast.
You are frustrated with all the ads junking up the internet... but Cox can get additional revenue from advertising, so now all Cox internet customers have a permanent banner area displayed at the top of their screens when browsing the internet.
You use Skype to make phone calls to friends and family abroad... but Frontier no longer allows Skype on their network, you instead have to pay $10 a month plus 10¢ a minute to use their "voice calling" feature.
There are websites you require access to for your business... but your ISP decides these sites are "premium sites" so they will be throttled to slow speeds unless the site owners pay them for full-speed access.
And so on. And so on. And so on.
There are people, of course, who feel that the free market will sort all this out. And I feel sorry for those who cling to this delusion, because there is no free market any more. The people who own everything will be deciding how you access the internet, and there's nothing "free" about that. Especially if you're in a rural area where you don't have any options for which company you can use to even get access to the internet in the first place.
When I think of all the tax dollars... OUR tax dollars... that went into building the internet only to have it fall into the hands of corporations, I'm shocked and disgusted. I know I shouldn't be, because that's the way everything else has gone, but I am. I always thought that the outcry against unfettered access to the internet would be so huge that there was no way it could ever happen.
Yet here we are.
Or maybe it's just me. For all I know, your ISP could decide that Blogography is an undesirable risk to their revenue stream, and my blog will no longer be accessible.
In that case, it's been nice knowing you.
Posted on June 30th, 2013

Time to pick up that mint julep... because Bullet Sunday starts now...

• Gone! For my first bullet, I'd like to thank Google for the big "fuck you" they drop tomorrow when they kill off Google Reader. It's great how you blow into town with some essential tool and dominate the entire market after killing off the competition... then abandon that market when you can't exploit it for millions of dollars. Way to be "not evil." Next up... Feed Burner?

• Gone Too! Just to show that Google doesn't have a monopoly in killing off services... Yahoo! is killing off a dozen products, including Alta Vista on July 8th, which was my go-to search engine back in the 1990's. Yahoo! says that you should now "Please visit Yahoo Search for all of your searching needs"... but my guess is that this will actually mean more search traffic for Google. Oh well. Another piece of internet history to be gone and forgotten.

• Schadenfreude! I try to be respectful of other people's beliefs and opinions... honestly I do. But the outpouring of hand-wringing over the repeal of DOMA and striking down of Prop 8 is just too delicious to ignore. Because, seriously, if you don't accept same-sex marriage, THEN DON'T MARRY SOMEBODY OF THE SAME SEX! There's really nothing more to be said on the matter, BECAUSE WHETHER OR NOT OTHER PEOPLE GET MARRIED DOESN'T AFFECT YOU! Apparently Justice Kennedy agrees, having denied an application to halt marriages in California.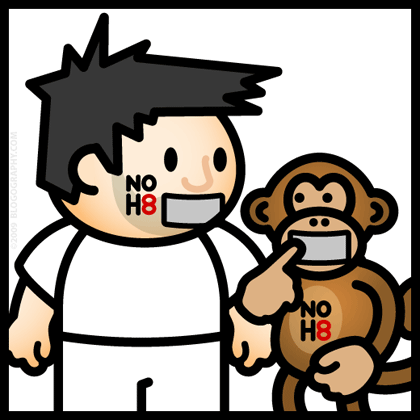 The people yelling the loudest seem to be the people who make money from fighting against equality, which isn't really surprising. When you fail utterly in your job... bigoted as it may be... I suppose you have cause to be upset.

• Haunted! As a huge fan of visionary musician Trent Reznor (aka Nine Inch Nails) and visionary director David Lynch, the idea of them teaming up for a music video seems too good to be true. And now, after having seen their effort for Come Back Haunted, I know it was too good to be true. What a boring, predictable, and sadly expected video. Rather than looking like something cutting-edge and new, it reeks of all the "nihilistic" videos that were unleashed after the amazing opening credits for the movie SE7EN happened. This is made all the more sad when you consider that the song used in those opening credits was Closer... by Trent Reznor. So I just don't know. Was this meant to be some kind of homage? A parody perhaps? Some kind of commentary on all those who think intermixing shaky camera moves with disturbing images is still edgy? Lynch had a real opportunity here to take us in a new direction, and we get something that would have looked dated ten years ago. Maybe in another ten years he'll go techno-speed-nihilistic and give us a parody of the US credits from The Girl with the Dragon Tattoo?

• Here! And now we're to the part of Bullet Sunday where I offer up this bit of 80's Thompson Twins genius, courtesy of Sixteen Candles, just because it's there...
They don't make teen angst movies like that anymore.

• Rest in Peace. As somebody who lives in a fire zone and has been threatened by wildfires more than once, my heart goes out to the friends and family of the "Granite Mountain Hotshots," 19 of whom perished in a horrific fire northwest of Phoenix...
UPDATE: The Free Republic has an article remembering this elite team of firefighters.

And... back to work. I think I can still get in another two or three hours before I pass out.
Posted on March 1st, 2013

I'd like to think I'm respectful of people's opinions, even when they differ from my own. Especially when they differ from my own. I'm not saying it can't be frustrating, or I'm above poking fun at opinions I don't agree with... but I think it keeps life interesting to listen to what others think. Sure it might be easier if everybody thought the same way as me about things... but it would also be boring.
Where I have a problem is when people make opinions while being unintentionally uninformed or after having been misinformed (either intentionally or unintentionally).
I try harder than most to make sure my facts are correct so I won't be guilty of these crimes of ignorance. But, hey, mistakes happen to the best of us, and so I try to be tolerant even then.
Except...
There are those who make opinions while being intentionally uninformed, and that's what drives me bat-shit insane.
It's only gotten worse on the internet, because people feel less accountable for their opinions when they're bashing them out at a computer. I see it most every day.
For the sake of not being dragged into a fight involving faith or politics, I'll leave those piles of shit out of this, but that's where the most grievous offenses lay. People become so completely absorbed by a religion or political party that they refuse to listen to anything that even hints at a contrary viewpoint. Even cold, hard facts.
Though I may be over-exaggerating here, because I've seen the same kind of ignorant behavior over comic book characters.
Anyway...
The thing that got me thinking about intentional ignorance tonight is product reviews.
Whether it's book reviews on Amazon... or game reviews on the iTunes App Store... or movie reviews on Rotten Tomatoes... or wherever you find people spewing their opinions, intentional ignorance abounds.
I never read this book because my cousin's brother's best friend said it sucked, but... I'm reviewing the story anyway!
The game was more than I wanted to pay, so I've never actually played it, but... I'm reviewing the app anyway!
I didn't watch the Oscars because I hate Seth McFarlane, but... I'm reviewing his hosting performance anyway!
I hated the book so I never watched the movie, but... I'm reviewing the film anyway!
Which all basically boils down to this...
I may be an intentionally ignorant piece of shit, but... I'm not ashamed to be a total dumbass and put my worthless opinion out there anyway!
Which inevitably has me screaming at my computer display... SHUT UP! SHUT THE FUCK UP, YOU ASSHOLE! Not that that really helps anything, but at least I get the rage out of my system.
Sadly, there can be no end in sight. Intentional ignorance is here to stay, and there's nothing we can do about it. Except to accept that it's inevitable and too many people on this earth are too stupid to want to change it.
Feel free to disagree with my opinion, I don't mind. Really I don't.
Unless you didn't bother to actually read this, in which case... SHUT UP! SHUT THE FUCK UP, YOU ASSHOLE!
Posted on February 7th, 2013

So this is where "society" is at now...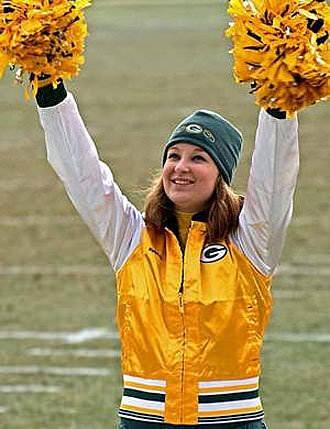 Posted on October 6th, 2012

At some point, we became a society that embraces a world where facts are no longer indisputable truth.
I know this, because every time I look at Facebook or Twitter I see loads of bullshit and lies being presented as "facts." And nobody seems to care. Not the people posting them. And certainly not the people blindly reposting them.
For the longest time, I really didn't give a crap because the people who believe the bullshit and lies are the people who need the bullshit and lies to create whatever reality it is they're living in.
But lately I've come to realize that there is a rapidly growing number of people so damn stupid that they believe the bullshit and lies because they're too lazy to bother verifying what they see. And they're being encouraged to vote based on this information.
And suddenly I realize that Depeche Mode had it right all along with the song New Dress on their brilliant album Black Celebration...
You can't change the world,
But you can change the facts.
And when you change the facts,
You change points of view.
If you change points of view,
You may change a vote.
And when you change a vote,
You may change the world.

We have better, faster, and easier access to information right now than at any time in history. And yet a Google search is apparently too much effort to verify that the "facts" people are reposting to Facebook and Twitter aren't actually bullshit and lies.
Oh well. I guess we get the world we deserve then.
And that's a fact.
Posted on November 20th, 2011

Today is Bullet Sunday.
But I'd rather take a bullet than pay the $12.95 plus tax that my hotel wants for internet, so I guess that the Bullets will have to wait until tomorrow.
For the life of me I can't understand why cheap-ass hotels offer FREE internet, whereas nicer hotels make you pay... and pay dearly... for it. I guess because they can get away with it.
Well, fine. But not from me tonight.
Posted on December 21st, 2010

If you'd rather read a much more literate, intelligent, and less profanity-laden missive about net neutrality than you'll even find here... I urge you to read an open letter written by Apple co-founder Steve Wozniak in The Atlantic.
Otherwise? You've been warned.
And so... the FCC's "net neutrality" proposal has been passed.
Except it's not true net neutrality at all. It's a loophole-ridden pile of crap that's woefully inept and incomplete. I'd go so far as to call it "useless" but a bunch of Republican politicians are losing their shit over the mere suggestion of a free and open internet, so I guess it's not entirely useless. Though I must admit to being shocked that these same politicians stopped sucking special-interest penis long enough to notice. You'd think that fellating all those telco/cable/wireless company heads and stockholders would occupy all their attention.
In the meanwhile, internet freedom takes a hit and we all get fucked...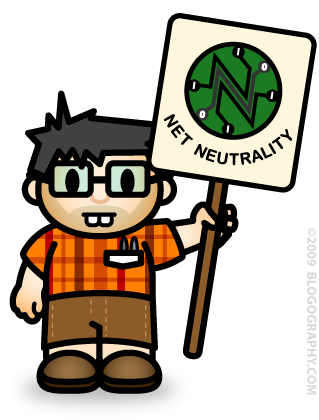 I am sick and tired of these bullshit fantasies that consumers will somehow ultimately steer the internet regardless of any restrictions that are put upon it. I keep reading things like "Well, if an Internet Service Provider (ISP) adds restrictions their customers don't like, then those customers will get a new ISP. And if ISPs don't provide what their customers want, they'll go out of business. The internet is self-regulating, and doesn't need any 'net neutrality' forced upon it! All that will do is inhibit ISPs from investing in services they provide but don't control. The internet is already" neutral without government intervention, let's keep it that way!"
It's such a laughable load of crap that I could barely bring myself to type it, but that's the argument anti-net-neutrality proponents keep pushing, so there you have it.
Except REALITY teaches us that this simply is not the case. History is replete with examples of big business fucking over people to make a buck. In fact, it's so commonplace that anybody who believes companies will be net-neutral of their own accord when there are billions of dollars to be made as internet services continue to convergence must be insane or clinically stupid.
Look, I understand that companies want to make money. That's the American Way, and the reason anybody goes into business in the first place. I get that. I support that. And if Internet Service Providers want to have tiered data plans so that heavy users pay more than infrequent users, then I would probably be fine with it. "Pay for what you use" and all that.
But this is not what we're talking about. It's about ISPs controlling access to information. It's about ISPs giving preferential access to their networks for wealthy companies willing to pay for it. It's about back-door partnerships and secret agreements which define how we live our lives. So yes... if a SINGLE Internet Service Provider started restricting access to say... Google Maps... and instead redirected you to MapQuest against your will... that ONE provider probably would go out of business as everybody moved to providers with unrestricted access. But we know that's not how it will happen. One company will start doing it. Then another. Then another. Then another. Soon, you may find all your internet options restricted because there won't be any net-neutral ISPs available. Or maybe there will be, but they won't be available where you live.
Remember when checking a piece of luggage used to be included in the cost of an airline ticket? But then one airline started charging for checked luggage. And before you knew it ALL airlines were doing it? Sure there are exceptions... Southwest, I believe, still hasn't given in to temptation... but does Southwest fly to my local airport? No. It's the same way with ISPs. Inevitably there may be some independent ISPs that choose to remain neutral and say no to the massive amount of cash they could make... but do you want to risk that they'll be one of the choices servicing your community?
Do I trust our government? Not really. Do I want our government running our lives? Definitely not. But there are roles the government was built for... like promoting the general welfare... by making sure companies don't sell things containing toxic substances... by making sure companies aren't polluting the environment... by making sure companies conduct business fairly... by making sure companies don't exploit their workers... and so on. Not that I'm saying the government does any of those things exceedingly well (ha!) but many of the more protective regulations we have in place serve a purpose and, generally speaking, we seem to be better off because of them. The internet has become such a critical, intricate part of our lives (both directly and indirectly) that it deserves the same attention. Not promoting the general welfare by protecting the internet's very existence through net neutrality could have horrific consequences for the citizens of this country and the world.
We the People of the United States, in Order to form a more perfect Union, establish Justice, insure domestic Tranquility, provide for the common defense, promote the general Welfare, and secure the Blessings of Liberty to ourselves and our Posterity, do ordain and establish this Constitution for the United States of America.
Net neutrality is freedom.
Allowing companies the option to take away this freedom under the banner of "freedom" is a mockery of the very foundation this country was built upon.
Not that this is anything new now-a-days, but I'd rather things not disintegrate completely right this minute.
Fight for net neutrality.
While you still can.