Posted on January 19th, 2017

I've been online since... well... before the internet was a thing, really. Back when it was all bulletin boards and CompuServe and modem-to-modem and stuff like that. In oh so many ways, things have changed radically from those early days. But not everything. Some things haven't changed one damn bit.
Here is how online forums have worked since the dawn of time...
Poster: I am a bit confused about something and would appreciate people's experiences and opinions on this matter.

Me: Here is my opinion and my experience from having this opinion.

Commenter: YOU ARE WRONG! YOU HAVE BAD INFORMATION! GO FUCK YOURSELF!
For a goodly chunk of people, it's never about presenting their own opinions and experiences... it's all about attacking people who have opinions and experiences that differ from theirs.
Responding to some topics is more likely to invite an attack than others... like... say... "What's the best brand of mobile phone, iPhone or Android?"
Another example? As I found out last night, coming out against declawing cats is a topic that invites all kinds of attacks...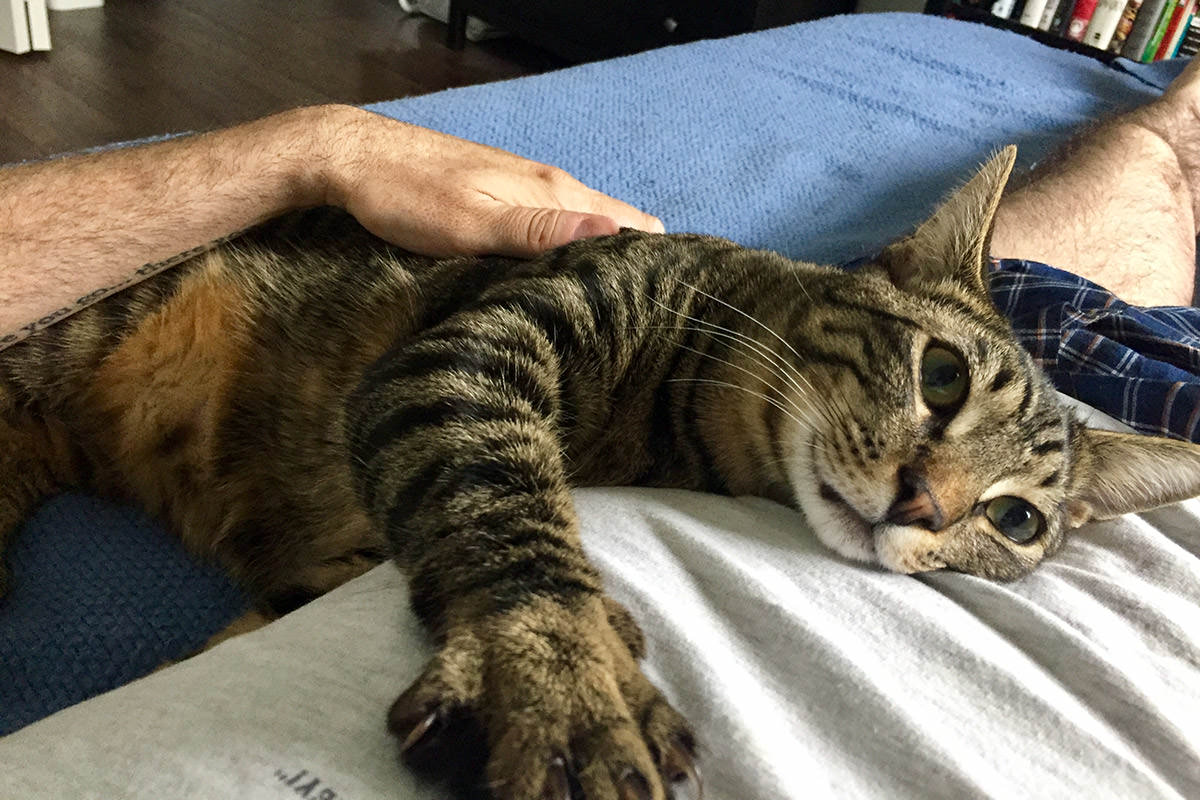 My opinion on declawing cats is pretty cut and dry... you just don't fucking do it. It's not like cutting your nails, it's like removing the entire tip of your finger down to the first knuckle. And if you're okay with doing that to a kitten, then you probably shouldn't have a cat. I would let my cats scratch the shit out of everything I own and still never consider maiming them like that.
Or...
I'd buy a shitload of scratching posts and cardboard scratchers, put them next to everyplace that my cats want to scratch so they have a more pleasing alternative, cover them with catnip to make them more attractive, put sheets of double-stick shelf-paper on things I want scratch-free to make them less attractive, then slowly remove half of the scratching alternatives once I figure out the ones they prefer.
Time consuming and expensive? Yes.
But it worked. My cats have their claws and me and my furniture are still in one piece.
Though some of my IKEA is sporting scratch marks from the training period. Oh well. Small price to pay.
Of course, there are people who have different opinions. And they are not afraid to attack you because of it. They call you names. They tell you that you're attributing human feelings to an animal. Provide "evidence" that declawing is not inhumane. Berate you for trying to make everybody hate them because they support declawing. Etc. Etc. Etc.
But whatevs.
All I did was provide my opinion and relate my experience, as requested. I don't really give a shit if people want to attack me for it. That's the risk you take.
I'm used to it. I have a blog.
Posted on May 1st, 2014

Today it reached 84° F
Tomorrow it's supposed to hit 86° F
And so I'm guessing this means Spring is over. Which is upsetting since it never really started until three weeks ago. So much for my favorite season.
As if that weren't horrible enough, THIS pretty much sums up my day...
The good news is that not all the links I needed were broken.
Most of them were just linking to the wrong page.
I'm not sure whether this is the case of us spending too many tax dollars... or too little. But it would be nice if Secretary of State John Kerry could get his shit fixed.
Posted on April 8th, 2014

This morning I needed to dig out a software manual from storage (remember when software came with printed manuals?) and had a small blue pressboard binder fall on my head. It looked familiar, but I didn't know why.
Remember when I was lamenting that I couldn't remember my CompuServe ID Number? Well, yeah, the small blue pressboard binder had all my CompuServe stuff in it... including my ID...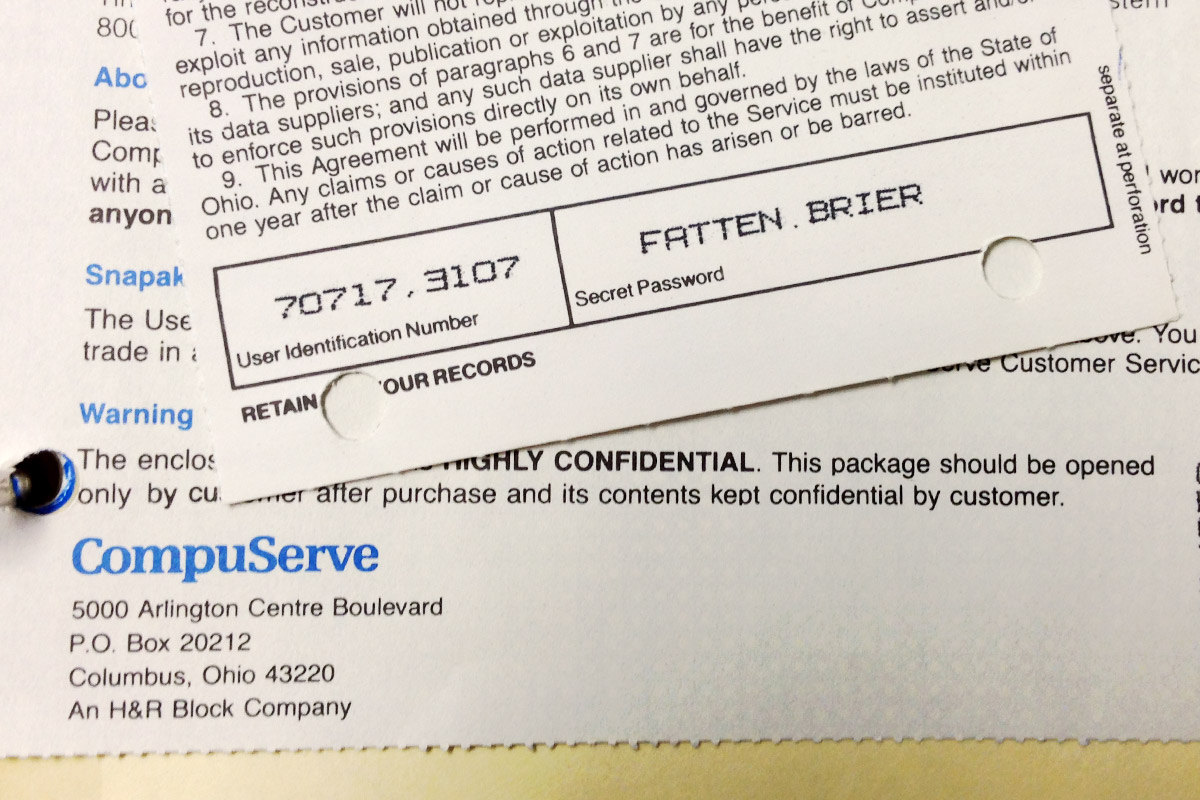 Now that I see it... 70717,3107... I can't imagine how I ever forgot it. Those digits flow through my mind like my own name, because it was my name for a number of years. When I typed it just then, I didn't even need to take a second look, my fingers automatically keyed it in. Just like old times.
Somehow, I feel more complete than I did yesterday.
ALSO in the small blue pressboard binder... COMPUSERVE INFORMATION SERVICE RATES: 1984!"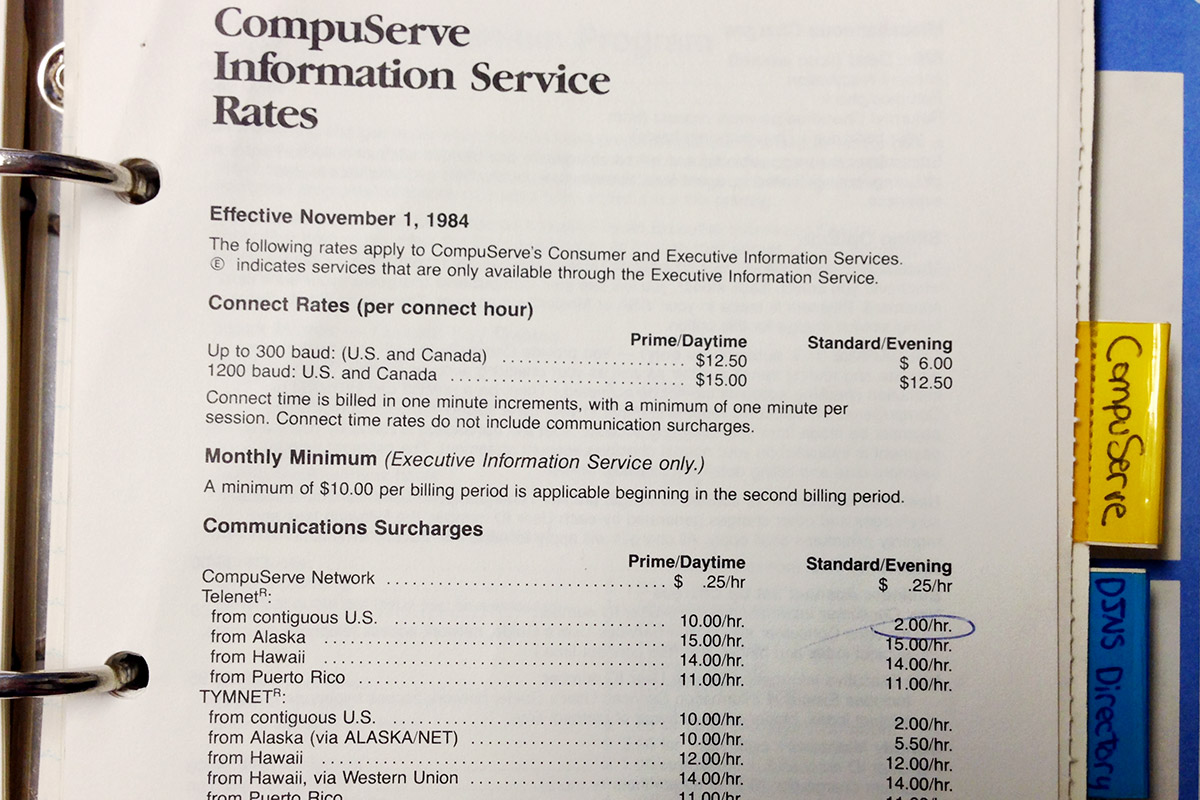 A few things...
$2.00 per hour evening rates in 1984 is $4.52 per hour in 2014.
$10.00 per hour daytime rates in 1984 is $22.60 per hour in 2014.
Can you imagine paying $4.52 per hour for internet? $22.60 an hour in the daytime?
If you lived in Alaska, Compu$serve was $33.90 per hour... $31.64 per hour in Hawaii.
In 1984 I would have been a senior in High School working 18 hours a week (evenings and weekends) at a local shop... at $3.85 an hour, or $69.30 a week before taxes. Adjusted for inflation, that's $156.60 per week before taxes.
And I think CompuServe charged extra to access the internet through their gateway.
My access speed at the time was probably 1,200 baud. Just to put that in perspective, a typical 2.2 MB photo would take me 4 hours and 15 minutes to download. Not that digital imagery at the time was anywhere near that for consumer photography.
You can probably guess where every cent I had in disposable income went in 1984.
Wow.
All told, I'm currently on the internet for one thing or another at least 5 hours a day. That's minimum 35 hours a week... probably much more. Putting two hours of that in the daytime and three hours of that in the evening, in 2014 dollars I'd be spending $58.76 per day... $411.32 per week... just to get online.
And "being online" then sure ain't what it is now.
How in the hell did we ever make it out of the dark ages of technology?
Posted on January 17th, 2014

My "not-my-day-job" job requires a lot of patience, perseverance, humility, dedication and, above all... flexibility. Most every appointment I make involves my being "squeezed in" to somebody's calnedar, and things often change with only a moment's notice. Most times I will fly into a city a day early and leave two days late because I just don't know when I can get in the door. Often times, the trip itself happens without warning because an opportunity arises. Once I got a call as I was driving home from the airport telling me I had to turn around, go back to the airport, and be on the next flight to Orlando (which left in 90 minutes). Good thing I had a clean pair of underwear left over.
Needless to say, making personal plans while on the job is not easy. Often times it's impossible. Not that this stops me from trying. Fortunately, most of my friends in far away places are very understanding and forgiving when it comes to my having to change or cancel plans. They know it's not my choice that I can't make it to dinner or show up for a movie... it's just part of the game.
But it's not something everybody can handle.
Next week I have to be in San Francisco. Last time I was in the city for work, it was very last-minute, but my appointments were pretty well nailed-down to the daytime. So I made plans to get a tattoo and attend a farewell party during my free evenings... knowing full well that either could be canceled without notice. Lucky for me they weren't, and everything worked out fine. Until I got an email from a friend who was upset that I didn't contact them for a meet-up while I was there. I explained that the trip was a last-minute thing and all my time was booked, but promised I'd let them know the next time I was in San Francisco.
Except when I went to message them on Facebook once my schedule had been tightened up, I found out that I had been unfriended.
Like I said, my wildly erratic work and travel schedule is not something everybody can handle.
Which makes me really appreciate those friends who can put up with me.
Because sometimes it's all I can do to put up with myself.
Posted on January 14th, 2014

If there were ever any doubts that our American politicians and courts are in the pocket of lobbyists and corporations, you can pretty much shove them aside now that the FCC has struck a blow to net neutrality.
I don't think I'm understating things when I say that the internet... the one true outlet for freedom and equality left in this country... is now totally fucked.
Unless this gets overturned or revised, you are no longer in control of the internet content available to you. Your Internet Service Provider is in control. Which, odds are, is a mega-corporation like Comcast, Time-Warner, Charter, Verizon, Cox, Frontier... and their confederates and owners. This is horrendously bad for many, many reasons, but your government just doesn't give a flying fuck. They're bought and paid for just like everything else in this country...
Some small company comes up with something cool and revolutionary... but it competes with Verizon's business model, so all Verizon internet subscribers get that content blocked.
You got rid of cable TV so you could watch entertainment via Netflix and Hulu on your Charter internet connection... but Charter decides that's cutting into their revenue stream, so now access to Netflix and Hulu will cost you $20 extra a month.
You decide to cancel all your magazine subscriptions because all the stuff you're interested in is more timely... not to mention FREE... on the internet... but Time-Warner decides they should get a piece of the pie, so the only way to get unlimited access to news sites is to subscribe to TIME magazine first.
You do all your shopping through Amazon.com... but Comcast would rather you spend money at their new online shopping site, so all orders now have a 5% "carrier fee" added to them unless you shop directly with Comcast.
You are frustrated with all the ads junking up the internet... but Cox can get additional revenue from advertising, so now all Cox internet customers have a permanent banner area displayed at the top of their screens when browsing the internet.
You use Skype to make phone calls to friends and family abroad... but Frontier no longer allows Skype on their network, you instead have to pay $10 a month plus 10¢ a minute to use their "voice calling" feature.
There are websites you require access to for your business... but your ISP decides these sites are "premium sites" so they will be throttled to slow speeds unless the site owners pay them for full-speed access.
And so on. And so on. And so on.
There are people, of course, who feel that the free market will sort all this out. And I feel sorry for those who cling to this delusion, because there is no free market any more. The people who own everything will be deciding how you access the internet, and there's nothing "free" about that. Especially if you're in a rural area where you don't have any options for which company you can use to even get access to the internet in the first place.
When I think of all the tax dollars... OUR tax dollars... that went into building the internet only to have it fall into the hands of corporations, I'm shocked and disgusted. I know I shouldn't be, because that's the way everything else has gone, but I am. I always thought that the outcry against unfettered access to the internet would be so huge that there was no way it could ever happen.
Yet here we are.
Or maybe it's just me. For all I know, your ISP could decide that Blogography is an undesirable risk to their revenue stream, and my blog will no longer be accessible.
In that case, it's been nice knowing you.
Posted on June 30th, 2013

Time to pick up that mint julep... because Bullet Sunday starts now...

• Gone! For my first bullet, I'd like to thank Google for the big "fuck you" they drop tomorrow when they kill off Google Reader. It's great how you blow into town with some essential tool and dominate the entire market after killing off the competition... then abandon that market when you can't exploit it for millions of dollars. Way to be "not evil." Next up... Feed Burner?

• Gone Too! Just to show that Google doesn't have a monopoly in killing off services... Yahoo! is killing off a dozen products, including Alta Vista on July 8th, which was my go-to search engine back in the 1990's. Yahoo! says that you should now "Please visit Yahoo Search for all of your searching needs"... but my guess is that this will actually mean more search traffic for Google. Oh well. Another piece of internet history to be gone and forgotten.

• Schadenfreude! I try to be respectful of other people's beliefs and opinions... honestly I do. But the outpouring of hand-wringing over the repeal of DOMA and striking down of Prop 8 is just too delicious to ignore. Because, seriously, if you don't accept same-sex marriage, THEN DON'T MARRY SOMEBODY OF THE SAME SEX! There's really nothing more to be said on the matter, BECAUSE WHETHER OR NOT OTHER PEOPLE GET MARRIED DOESN'T AFFECT YOU! Apparently Justice Kennedy agrees, having denied an application to halt marriages in California.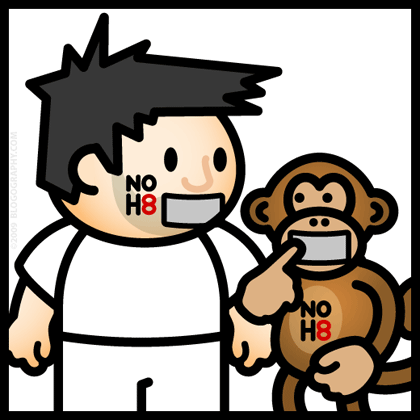 The people yelling the loudest seem to be the people who make money from fighting against equality, which isn't really surprising. When you fail utterly in your job... bigoted as it may be... I suppose you have cause to be upset.

• Haunted! As a huge fan of visionary musician Trent Reznor (aka Nine Inch Nails) and visionary director David Lynch, the idea of them teaming up for a music video seems too good to be true. And now, after having seen their effort for Come Back Haunted, I know it was too good to be true. What a boring, predictable, and sadly expected video. Rather than looking like something cutting-edge and new, it reeks of all the "nihilistic" videos that were unleashed after the amazing opening credits for the movie SE7EN happened. This is made all the more sad when you consider that the song used in those opening credits was Closer... by Trent Reznor. So I just don't know. Was this meant to be some kind of homage? A parody perhaps? Some kind of commentary on all those who think intermixing shaky camera moves with disturbing images is still edgy? Lynch had a real opportunity here to take us in a new direction, and we get something that would have looked dated ten years ago. Maybe in another ten years he'll go techno-speed-nihilistic and give us a parody of the US credits from The Girl with the Dragon Tattoo?

• Here! And now we're to the part of Bullet Sunday where I offer up this bit of 80's Thompson Twins genius, courtesy of Sixteen Candles, just because it's there...
They don't make teen angst movies like that anymore.

• Rest in Peace. As somebody who lives in a fire zone and has been threatened by wildfires more than once, my heart goes out to the friends and family of the "Granite Mountain Hotshots," 19 of whom perished in a horrific fire northwest of Phoenix...
UPDATE: The Free Republic has an article remembering this elite team of firefighters.

And... back to work. I think I can still get in another two or three hours before I pass out.
Posted on March 1st, 2013

I'd like to think I'm respectful of people's opinions, even when they differ from my own. Especially when they differ from my own. I'm not saying it can't be frustrating, or I'm above poking fun at opinions I don't agree with... but I think it keeps life interesting to listen to what others think. Sure it might be easier if everybody thought the same way as me about things... but it would also be boring.
Where I have a problem is when people make opinions while being unintentionally uninformed or after having been misinformed (either intentionally or unintentionally).
I try harder than most to make sure my facts are correct so I won't be guilty of these crimes of ignorance. But, hey, mistakes happen to the best of us, and so I try to be tolerant even then.
Except...
There are those who make opinions while being intentionally uninformed, and that's what drives me bat-shit insane.
It's only gotten worse on the internet, because people feel less accountable for their opinions when they're bashing them out at a computer. I see it most every day.
For the sake of not being dragged into a fight involving faith or politics, I'll leave those piles of shit out of this, but that's where the most grievous offenses lay. People become so completely absorbed by a religion or political party that they refuse to listen to anything that even hints at a contrary viewpoint. Even cold, hard facts.
Though I may be over-exaggerating here, because I've seen the same kind of ignorant behavior over comic book characters.
Anyway...
The thing that got me thinking about intentional ignorance tonight is product reviews.
Whether it's book reviews on Amazon... or game reviews on the iTunes App Store... or movie reviews on Rotten Tomatoes... or wherever you find people spewing their opinions, intentional ignorance abounds.
I never read this book because my cousin's brother's best friend said it sucked, but... I'm reviewing the story anyway!
The game was more than I wanted to pay, so I've never actually played it, but... I'm reviewing the app anyway!
I didn't watch the Oscars because I hate Seth McFarlane, but... I'm reviewing his hosting performance anyway!
I hated the book so I never watched the movie, but... I'm reviewing the film anyway!
Which all basically boils down to this...
I may be an intentionally ignorant piece of shit, but... I'm not ashamed to be a total dumbass and put my worthless opinion out there anyway!
Which inevitably has me screaming at my computer display... SHUT UP! SHUT THE FUCK UP, YOU ASSHOLE! Not that that really helps anything, but at least I get the rage out of my system.
Sadly, there can be no end in sight. Intentional ignorance is here to stay, and there's nothing we can do about it. Except to accept that it's inevitable and too many people on this earth are too stupid to want to change it.
Feel free to disagree with my opinion, I don't mind. Really I don't.
Unless you didn't bother to actually read this, in which case... SHUT UP! SHUT THE FUCK UP, YOU ASSHOLE!
Posted on February 7th, 2013

So this is where "society" is at now...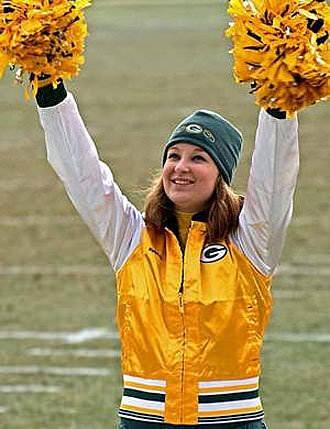 Posted on October 6th, 2012

At some point, we became a society that embraces a world where facts are no longer indisputable truth.
I know this, because every time I look at Facebook or Twitter I see loads of bullshit and lies being presented as "facts." And nobody seems to care. Not the people posting them. And certainly not the people blindly reposting them.
For the longest time, I really didn't give a crap because the people who believe the bullshit and lies are the people who need the bullshit and lies to create whatever reality it is they're living in.
But lately I've come to realize that there is a rapidly growing number of people so damn stupid that they believe the bullshit and lies because they're too lazy to bother verifying what they see. And they're being encouraged to vote based on this information.
And suddenly I realize that Depeche Mode had it right all along with the song New Dress on their brilliant album Black Celebration...
You can't change the world,
But you can change the facts.
And when you change the facts,
You change points of view.
If you change points of view,
You may change a vote.
And when you change a vote,
You may change the world.

We have better, faster, and easier access to information right now than at any time in history. And yet a Google search is apparently too much effort to verify that the "facts" people are reposting to Facebook and Twitter aren't actually bullshit and lies.
Oh well. I guess we get the world we deserve then.
And that's a fact.
Posted on November 20th, 2011

Today is Bullet Sunday.
But I'd rather take a bullet than pay the $12.95 plus tax that my hotel wants for internet, so I guess that the Bullets will have to wait until tomorrow.
For the life of me I can't understand why cheap-ass hotels offer FREE internet, whereas nicer hotels make you pay... and pay dearly... for it. I guess because they can get away with it.
Well, fine. But not from me tonight.