Time to pick up that mint julep... because Bullet Sunday starts now...

• Gone! For my first bullet, I'd like to thank Google for the big "fuck you" they drop tomorrow when they kill off Google Reader. It's great how you blow into town with some essential tool and dominate the entire market after killing off the competition... then abandon that market when you can't exploit it for millions of dollars. Way to be "not evil." Next up... Feed Burner?

• Gone Too! Just to show that Google doesn't have a monopoly in killing off services... Yahoo! is killing off a dozen products, including Alta Vista on July 8th, which was my go-to search engine back in the 1990's. Yahoo! says that you should now "Please visit Yahoo Search for all of your searching needs"... but my guess is that this will actually mean more search traffic for Google. Oh well. Another piece of internet history to be gone and forgotten.

• Schadenfreude! I try to be respectful of other people's beliefs and opinions... honestly I do. But the outpouring of hand-wringing over the repeal of DOMA and striking down of Prop 8 is just too delicious to ignore. Because, seriously, if you don't accept same-sex marriage, THEN DON'T MARRY SOMEBODY OF THE SAME SEX! There's really nothing more to be said on the matter, BECAUSE WHETHER OR NOT OTHER PEOPLE GET MARRIED DOESN'T AFFECT YOU! Apparently Justice Kennedy agrees, having denied an application to halt marriages in California.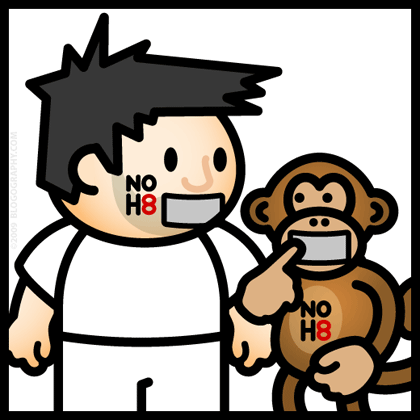 The people yelling the loudest seem to be the people who make money from fighting against equality, which isn't really surprising. When you fail utterly in your job... bigoted as it may be... I suppose you have cause to be upset.

• Haunted! As a huge fan of visionary musician Trent Reznor (aka Nine Inch Nails) and visionary director David Lynch, the idea of them teaming up for a music video seems too good to be true. And now, after having seen their effort for Come Back Haunted, I know it was too good to be true. What a boring, predictable, and sadly expected video. Rather than looking like something cutting-edge and new, it reeks of all the "nihilistic" videos that were unleashed after the amazing opening credits for the movie SE7EN happened. This is made all the more sad when you consider that the song used in those opening credits was Closer... by Trent Reznor. So I just don't know. Was this meant to be some kind of homage? A parody perhaps? Some kind of commentary on all those who think intermixing shaky camera moves with disturbing images is still edgy? Lynch had a real opportunity here to take us in a new direction, and we get something that would have looked dated ten years ago. Maybe in another ten years he'll go techno-speed-nihilistic and give us a parody of the US credits from The Girl with the Dragon Tattoo?

• Here! And now we're to the part of Bullet Sunday where I offer up this bit of 80's Thompson Twins genius, courtesy of Sixteen Candles, just because it's there...
They don't make teen angst movies like that anymore.

• Rest in Peace. As somebody who lives in a fire zone and has been threatened by wildfires more than once, my heart goes out to the friends and family of the "Granite Mountain Hotshots," 19 of whom perished in a horrific fire northwest of Phoenix...
UPDATE: The Free Republic has an article remembering this elite team of firefighters.

And... back to work. I think I can still get in another two or three hours before I pass out.