I'd rather be anywhere else today, but escape is not in the cards... because an all new Bullet Sunday starts... now...

• MADness! It was announced this past week that MAD magazine will end its original-content run with the August 2019 issue. After that, it's all reprints with new covers that will only be available by subscription or in comic shops. Despite not having picked up an issue in years, this is more than a little sad to me, because MAD was a huge part of my past. I bought occasional issues in the latter-half of the 1970's, but became a MAD addict after the December 1978 issue (the Star Wars musical parody issue)...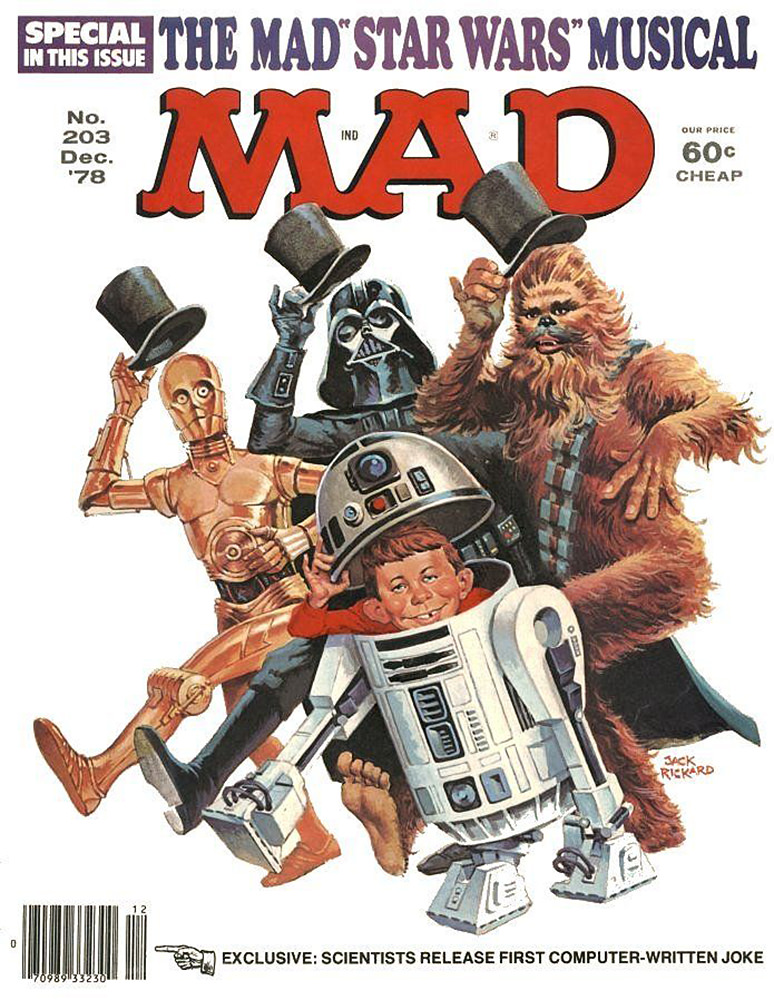 I purchased every single issue from No. 203 through No. 250, at which time I went back to only buying issues that had material I was interested in. I also purchased every reprint book I could get my hands on, scouring the local News Agency to obtain as many as I could find by my favorite MAD contributors... like Al Jaffe, Sergio Aragonés, Don Martin, and Dave Berg... and, of course, Antonio Prohías, who was the guy behind Spy vs. Spy. It's not just my favorites that are burned into my brain... contributors like Mort Drucker, Dick DeBartolo, and Jack Davis did a huge amount of work for the magazine and were a big influence on how I saw the world.

• Mushu? A gorgeous trailer dropped for the live-action version of Mulan...
It looks like Disney put some serious money into this remake! But where's Mushu? Is Eddie Murphy coming back to voice Mulan's dragon? Is Mushu even going to BE in the film? I will be sorely disappointed if he is not. Characters like that are what make it a Disney movie.

• Blown Away! I've never blown glass myself, but I love the art of it and I've been to many, many glassblowing shops. Including my idol Dale Chihuly's shop in Tacoma (and many of his installations) plus I've traveled to the "glassblowing island" of Murano in Venice so I could see the famous shops there as well. I love glass and have circled the globe to see the best of it. So you can imagine how excited I was when I learned that Netflix was developing a show called Blown Away...
Fortunately it's a show like Forged in Fire where the focus of the series is on the artistry rather than the shitty manufactured personal drama (ala Ink Master), which makes it fun to watch. The contestants are pretty great... the massive 10-furnace facility they built to host the show is amazing... some of the pieces are truly remarkable.... and the tension and drama from breakage is high. I do have some problems, however... A) Why aren't there enough tools for everybody that they have to wait for somebody to finish at a critical juncture? Also find it strange that they have to share hot-boxes. B) I don't get how the host got this gig. What experience does he have in order to be qualified to weigh in on the judging? According to his site, he's a professional rollerblader and organic chemist? WTF? C) Why can't we hear the judges deliberate? This would go a long way towards understanding their decisions. D) Why the time limit for a GLASS art competition? I'd much rather give them enough time that they can take risks and not be finished if they break late in the game.
Despite all that, Blown Away is still a great show if you love glass... or art... or demonstrations of skill.

• Blank! Netflix keeps blowing up their original entertainment, and Blown Away is not the only thing that's new this week... we also got a movie called Point Blank, a remake of a French film starring Anthony Mackie and Frank Grillo...
The concept is good. Mackie and Grillo are good. And money was spent on getting the action scenes right. Which is why I'm kinda puzzled as to why I feel so "meh" about the film. Perhaps because the most memorable thing about it was some truly bizarre 80's music choices. I guess I'm glad I watched it, but it didn't really grab me as I would have expected.

• Aziz! And Netflix isn't done there! They also released a new stand-up special by one of my favorite comedians, Aziz Ansari...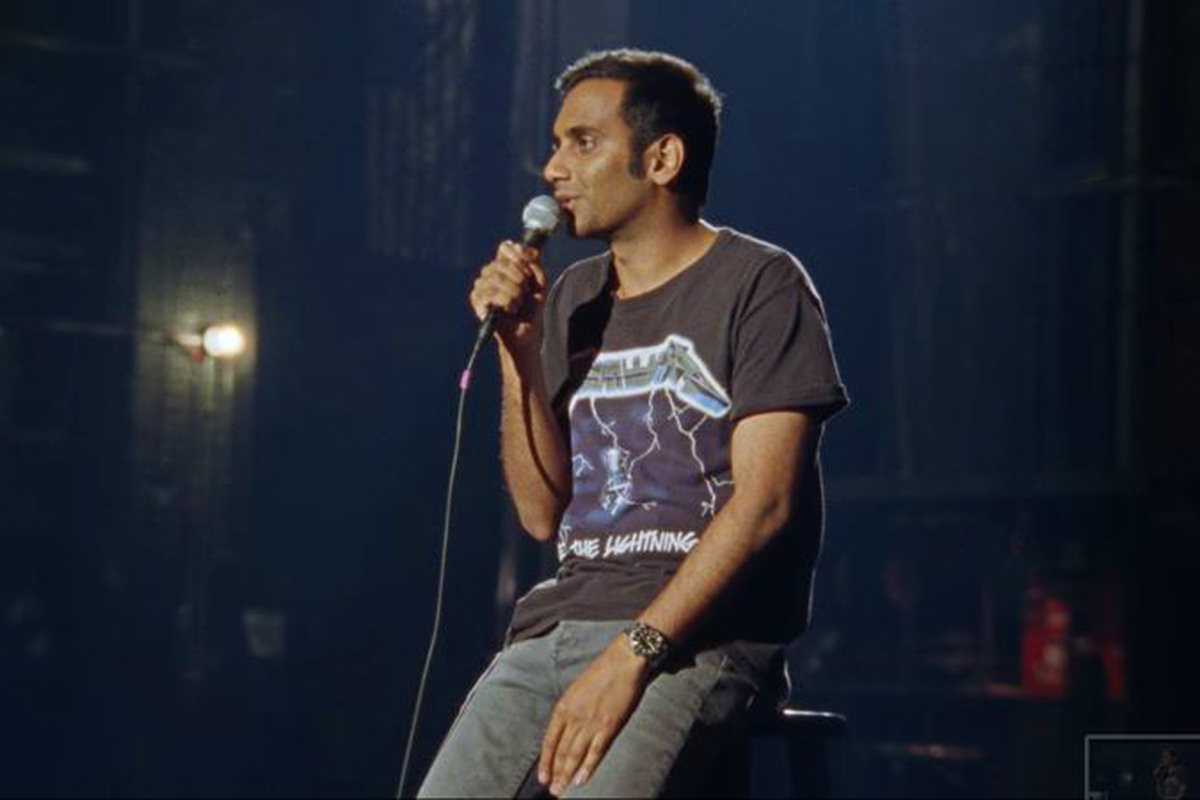 I'm not going to lie, it was an awkward show to watch. Aziz addressed the sexual misconduct allegations which were brought against him at the very beginning. But not really. He more "acknowledged" it than really "addressed" it. But he does seem sincere about having regrets and having learned something, so I guess that's better than nothing. From there Aziz goes on to deliver a varied set covering a range of topics, and most of it is pretty funny. What's not so funny is his delivery, which is subdued and kinda sad as he sits on a stool and sometimes speaks so quietly you can barely hear him. This is a wild departure from his previous stand-up specials which were crackling with energy... but he has moments of poignancy which wouldn't have worked otherwise, so I guess it was necessary. If you're a fan, Aziz Ansari: Right Now is worth a look. But don't expect what you've been conditioned to expect from him.

• Tacumentary! Last up on my parade of new Netflix shows? Las Crónicas del Taco. A documentary film on one of my favorite dishes... tacos! This trailer is in Spanish, but the documentary series has subtitles in English and French available...
Even though I'm a vegetarian, I still found this meat-based-documentary series to be fascinating. And depressing at times when brief glimpses of the animals are shown, because the conditions they are kept is not ideal. And with six different episodes exploring the history and preparation of six different style of tacos... Pastor (shepherd-style pork), Carnitas (slow-cooked pork), Canasta (basket-stacked tacos), Asada (grilled beef), Barbacoa (barbecue pit-style), and Guisado (stew)... there's more than enough taco here for your viewing pleasure. Worth a look if you're a foodie... or even if you're not, really.

• IN THE NEWS: TRUMP TAX PLAN LEADS TO $54 BILLION DECLINE IN CHARITABLE GIVING. "Many Americans want to give generously to charities, but they may not be able to afford to do so now with the changes implemented in the 2018 tax law." — The charity I work with knew that there would be a hit. Nobody had any idea it would be this bad. What's so horrible is that many charities fill in the gaps for people who are just trying to survive. As more and more people lose government assistance thanks to Trump Administration cuts, the number of people who will rely on charities increases... all while donations to these charities decreases. It's a recipe for disaster. But, hey... billionaires got tax cuts so they could gold-plate the toilets on their private jets, and that's what's important, right?

• Boys from the Dwarf! If the truth be told, Red Dwarf went on longer than it should have. Things started to go downhill with Series VI, and everything that came after that was really hit or miss. But, man, those early seasons are some of my most favorite television ever, so I'm always glad to see "The Boys from the Dwarf" again... even if it's just in a commercial...
And now I want to go back and watch the show all over again.

Bon Voyage, my Sunday bullets.

I've been a massively huge fan of Dale Chihuly's glassworks for many years.
He used to be the subject a PBS specials where he would donate works to people who pledged a certain dollar amount in support of the Seattle station. Of course I was dying to own one of his glass concept paintings or an actual glasswork, but they were way out of my price range as a student in the 80's. Now that his popularity has skyrocketed, those same works are worth thousands... even tens of thousands... of dollars, so now I really can't afford it.
But I have made a point of visiting his many exhibits and installations around the world over the years, including his permanent exhibit at The Seattle Center, Chihuly Garden and Glass.
Today one of my friends from the early blogging days, Copasetic Beth, was in town and so I got to visit again...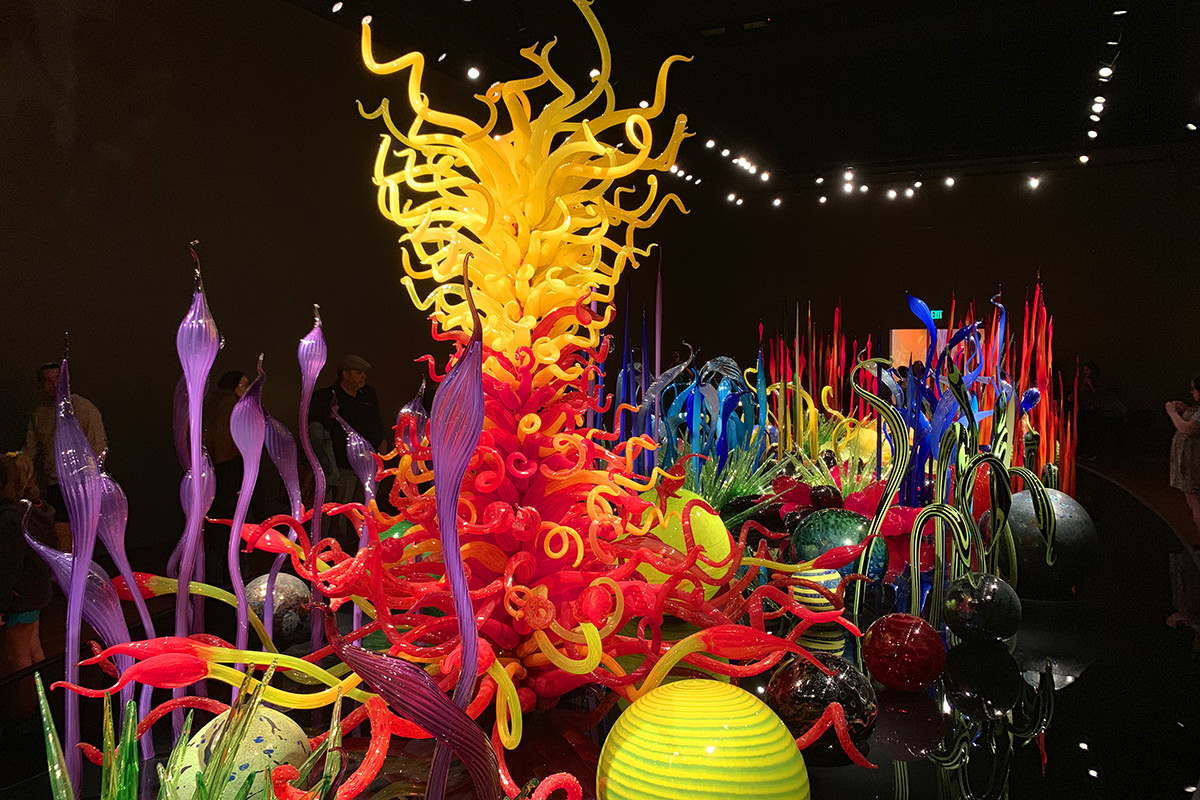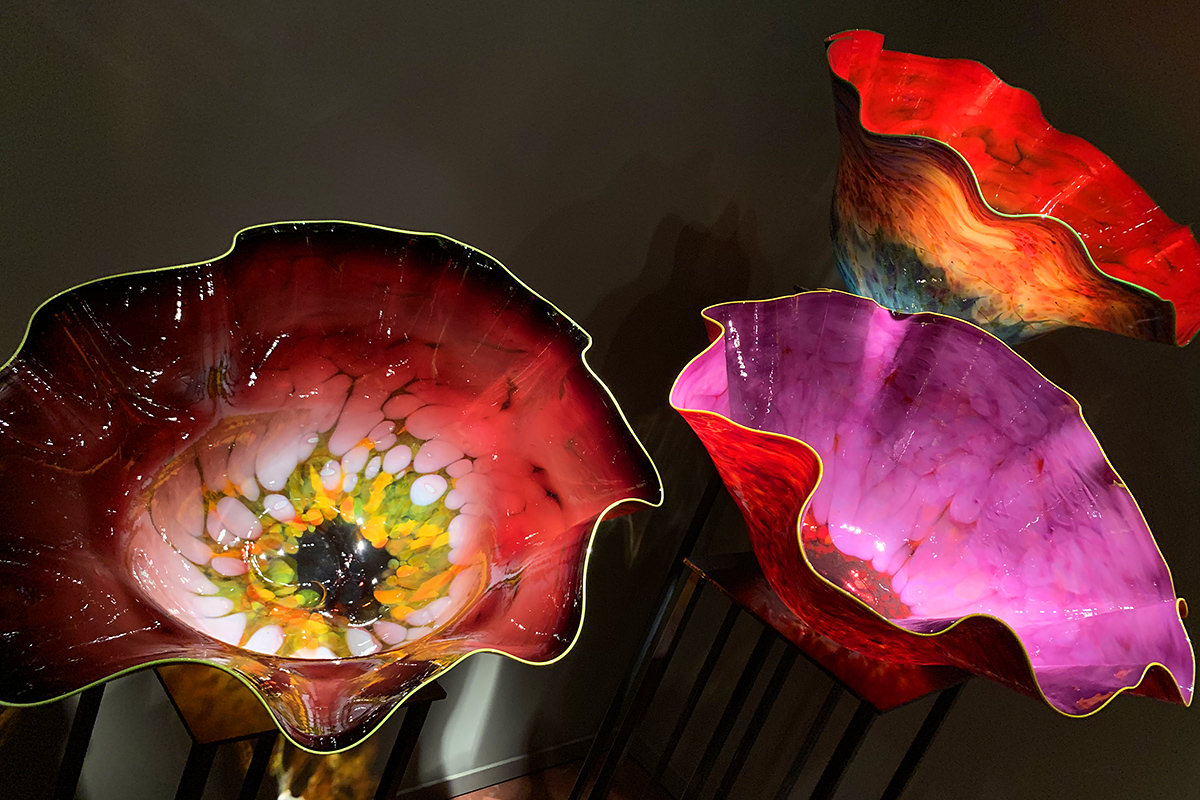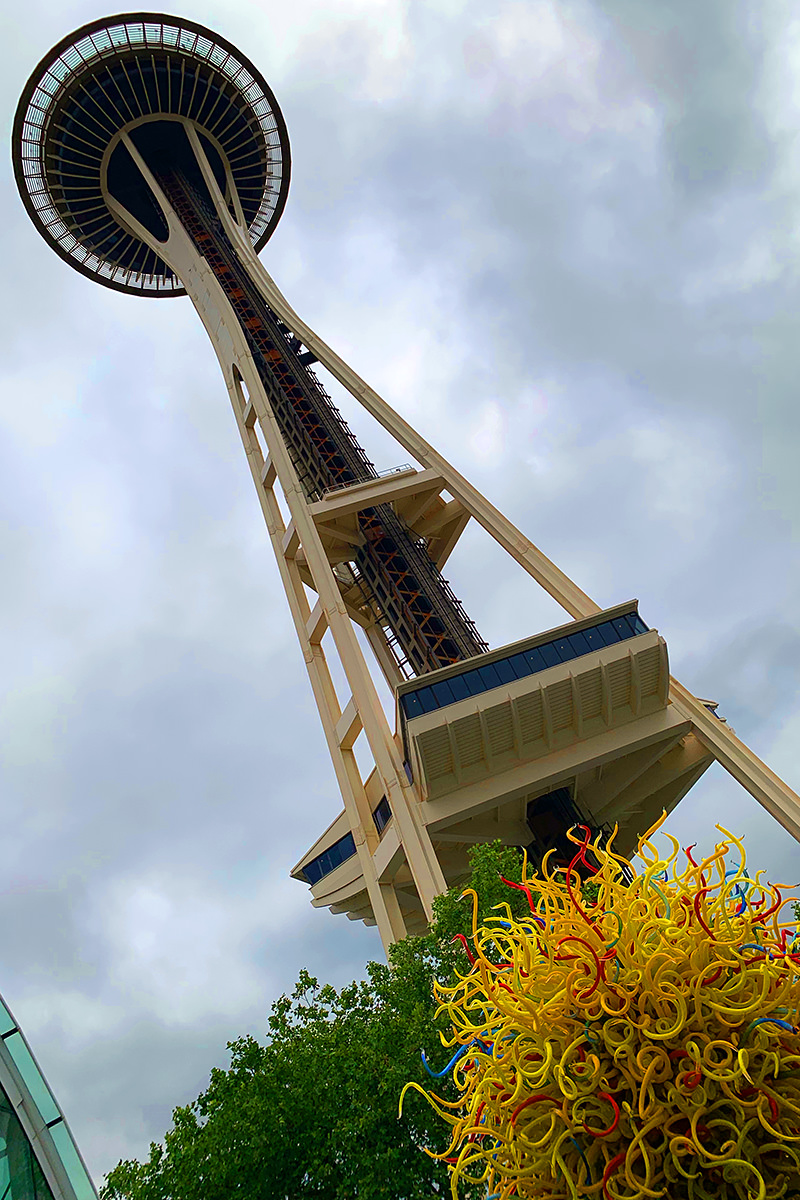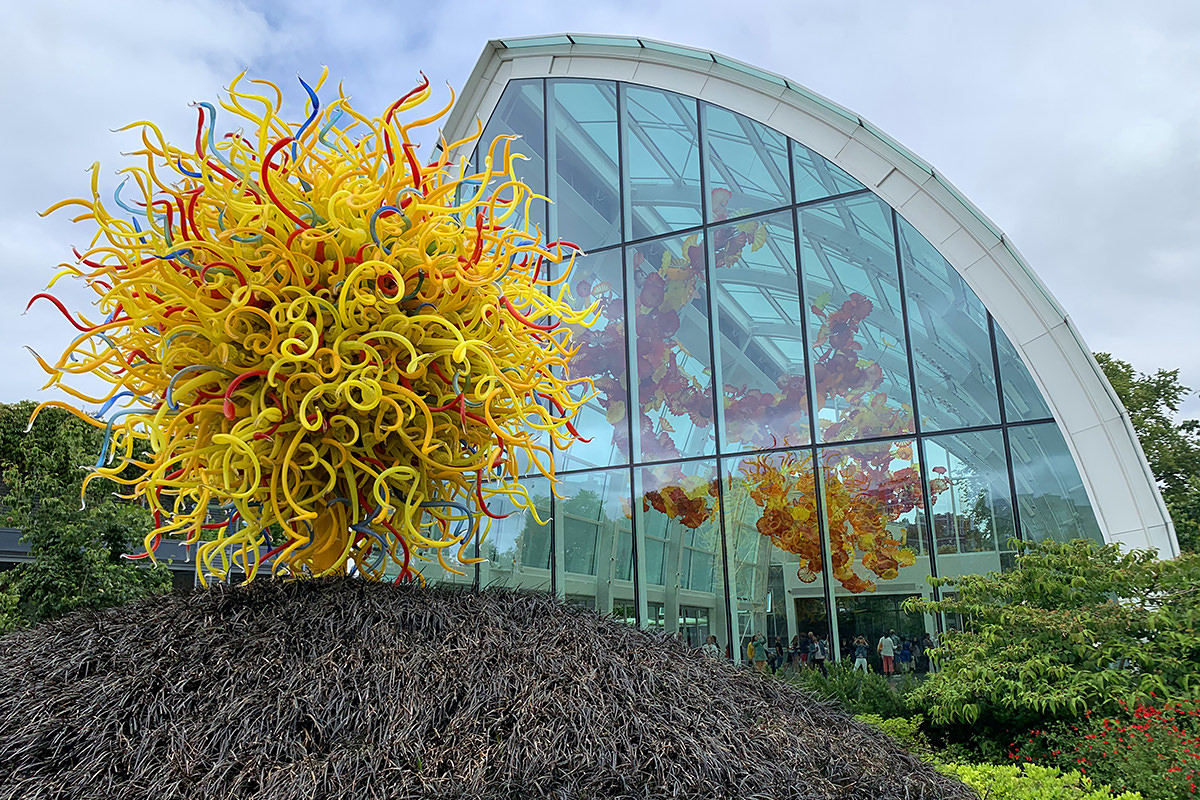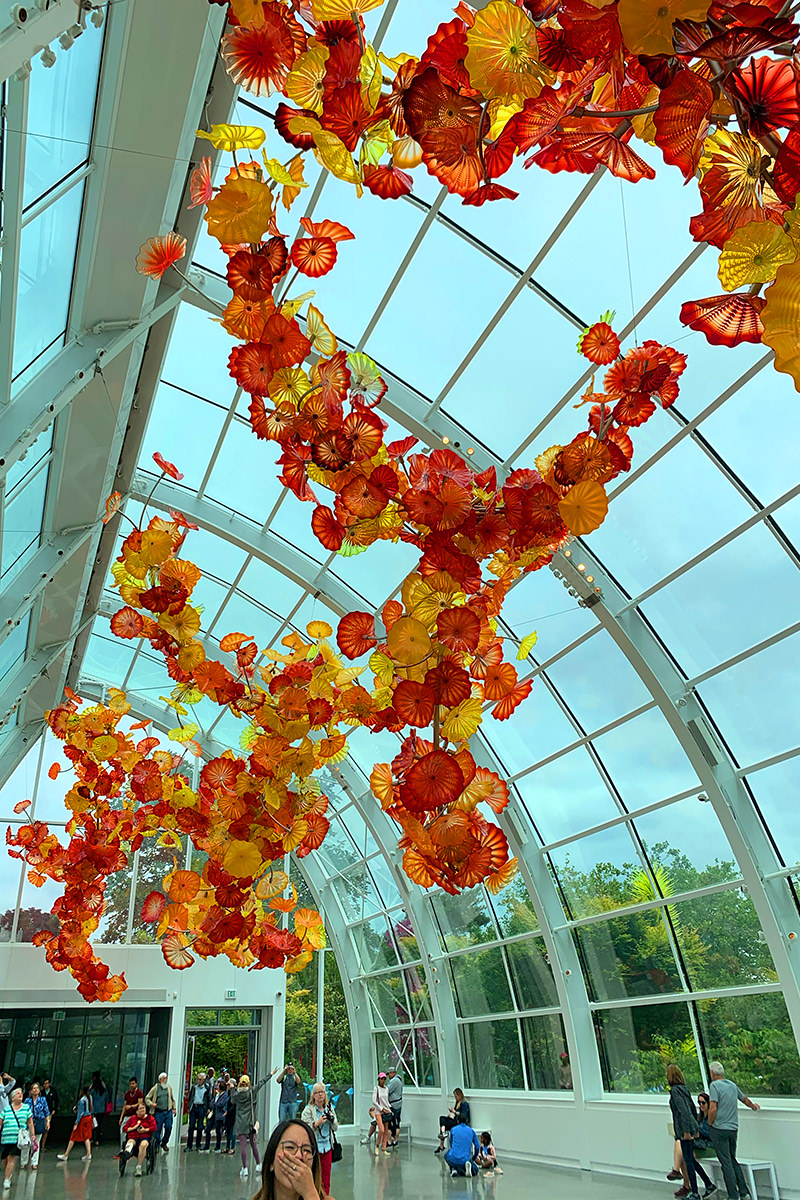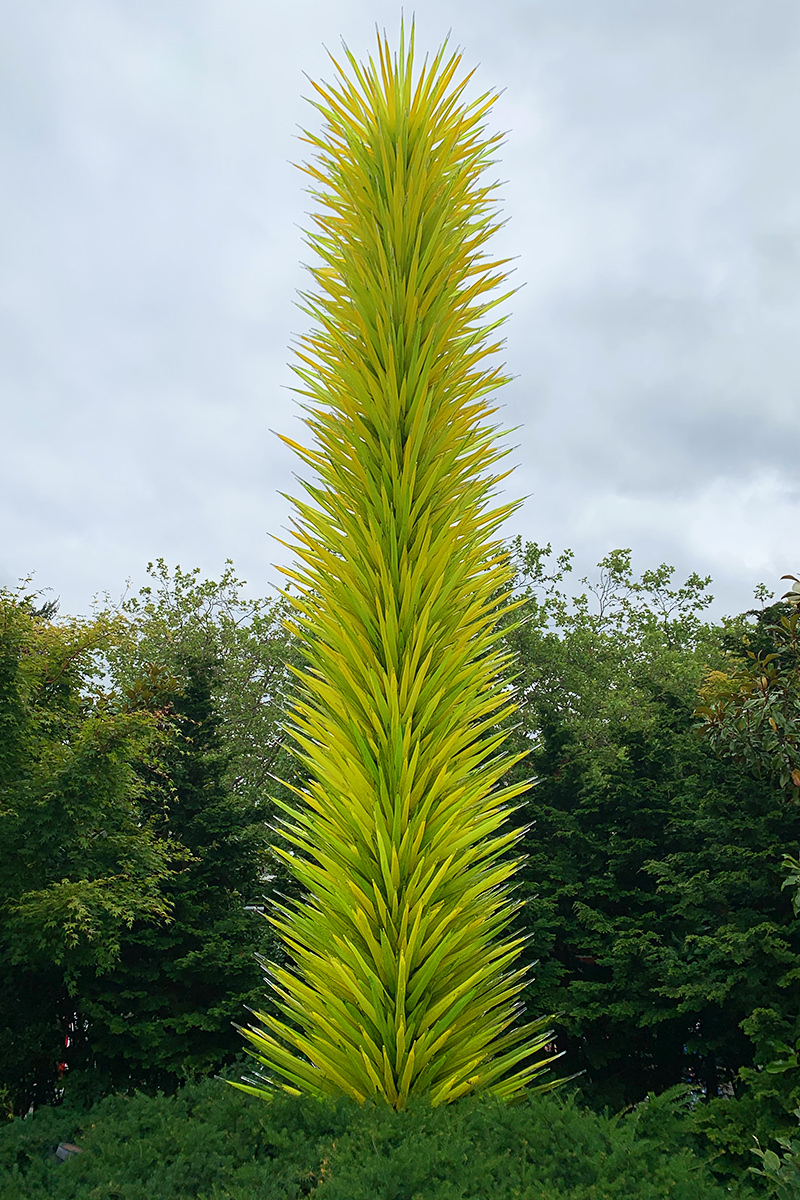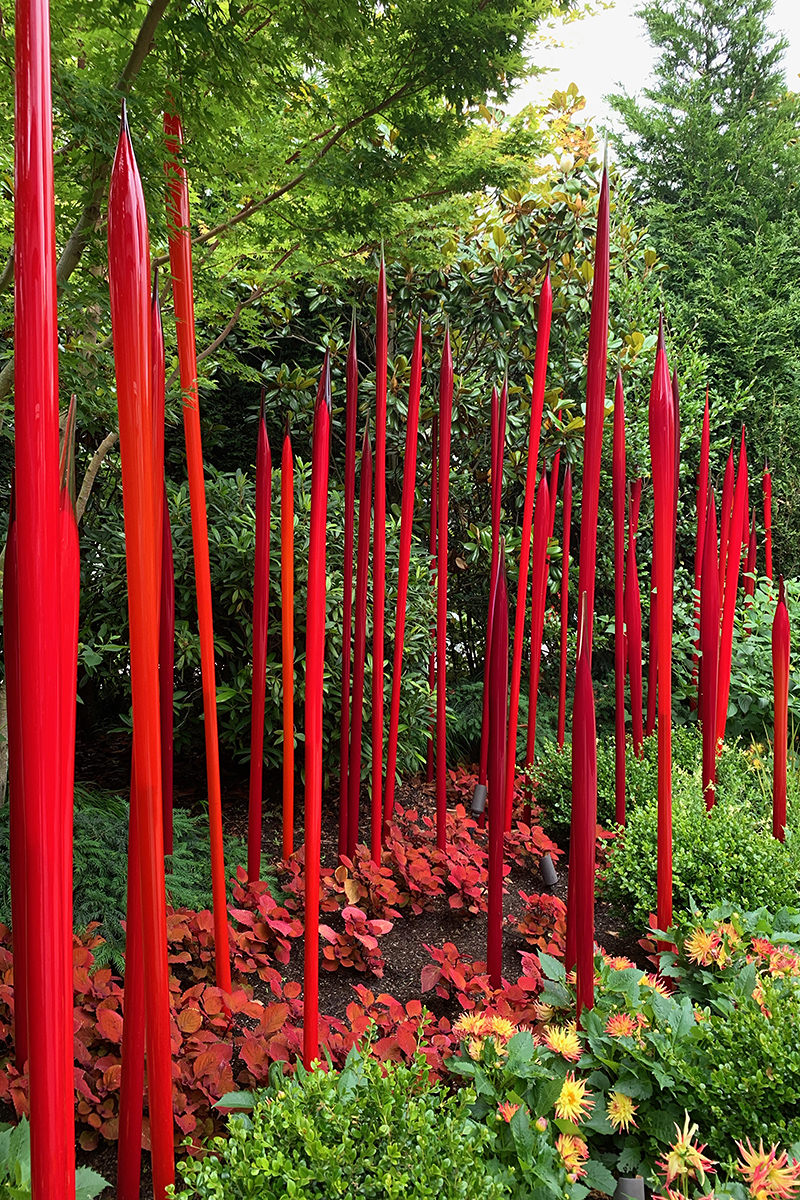 Well worth a visit if you're ever in Seattle!