Every Caturday I set aside time to make sure my cats are being well cared for by cleaning everything they come into contact with. I steam-clean their feeding station... take apart and clean their water fountain... make sure their Litter-Robot litter boxes are clean... inspect all their favorite sleeping spots and clean anything that needs it... take a quick look at their toys to make sure that they are all safe and not falling apart... that kind of thing. I'm pretty religious about it all because I know if I depended on somebody for all that stuff that I'd want a clean place to eat, go to the bathroom, sleep, and play.
The one thing I have not yet found a way to clean is the covers on their heated pads. They both love the things and are on them all the time. I've tried washing them in the washing machine, but cat hair and stuff stick to them like glue. I guess at some point I'm going to have to sew replacements that are easier to maintain.
In other heating pad news... they both seem to want to have their rear foot in their face while sleeping on them. I noticed this early in the week and keep seeing it...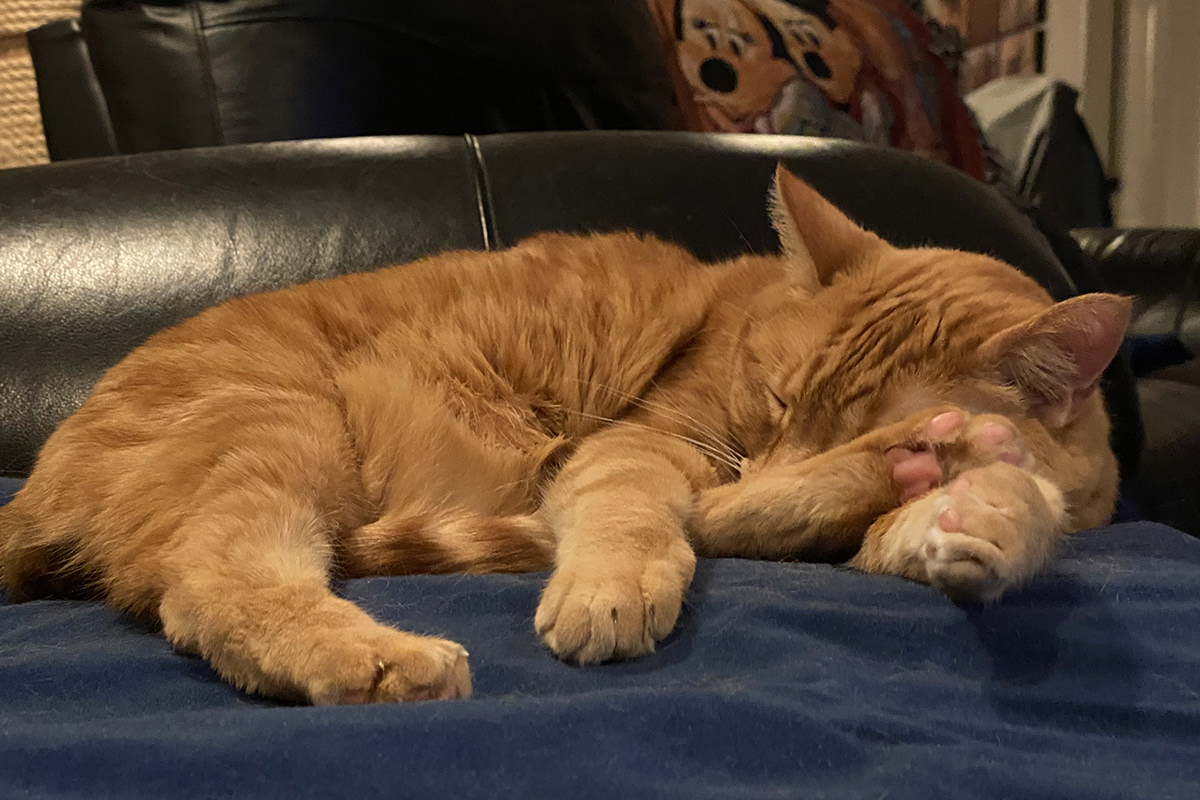 Oh well. Whatever keeps them happy.
I've been keeping a close eye on Fake Jake every night to make sure he's made it to the warming pad in the shelter I set up for him. But sometimes he keeps an eye on me. Or at least comes over for a playdate with Real Jake...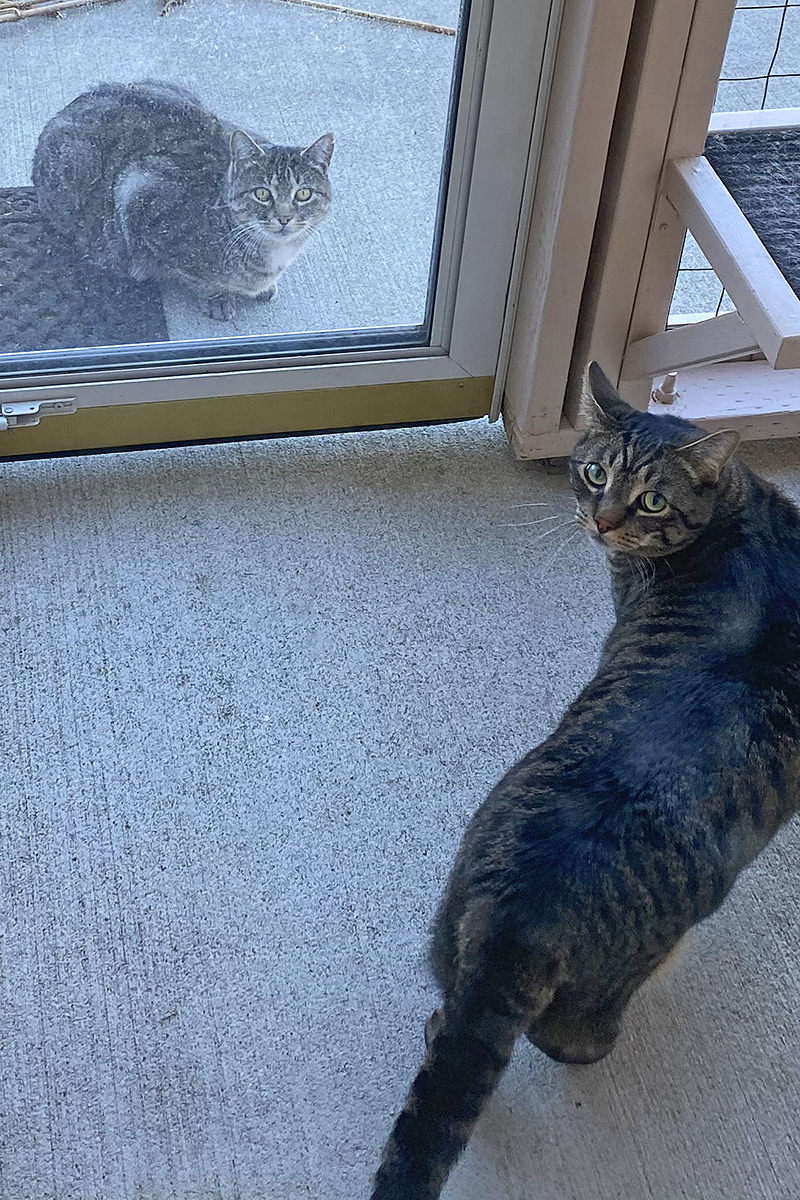 Jake has kinda-sorta adapted to the end of Daylight Saving Time. Or, even if he hasn't, he at least stopped complaining. Jenny on the other hand? Holy crap. Not even a little bit. When 5:00pm rolls around she is ready to eat because to her it's 6:00pm and dinner time, even though I've been easing them into the time change 15 minutes at a time. And when the alarm doesn't sound for food? SO SALTY! She is mad, mad, mad. She just scrunches up into a little anger ball on her heating pad and glares at me...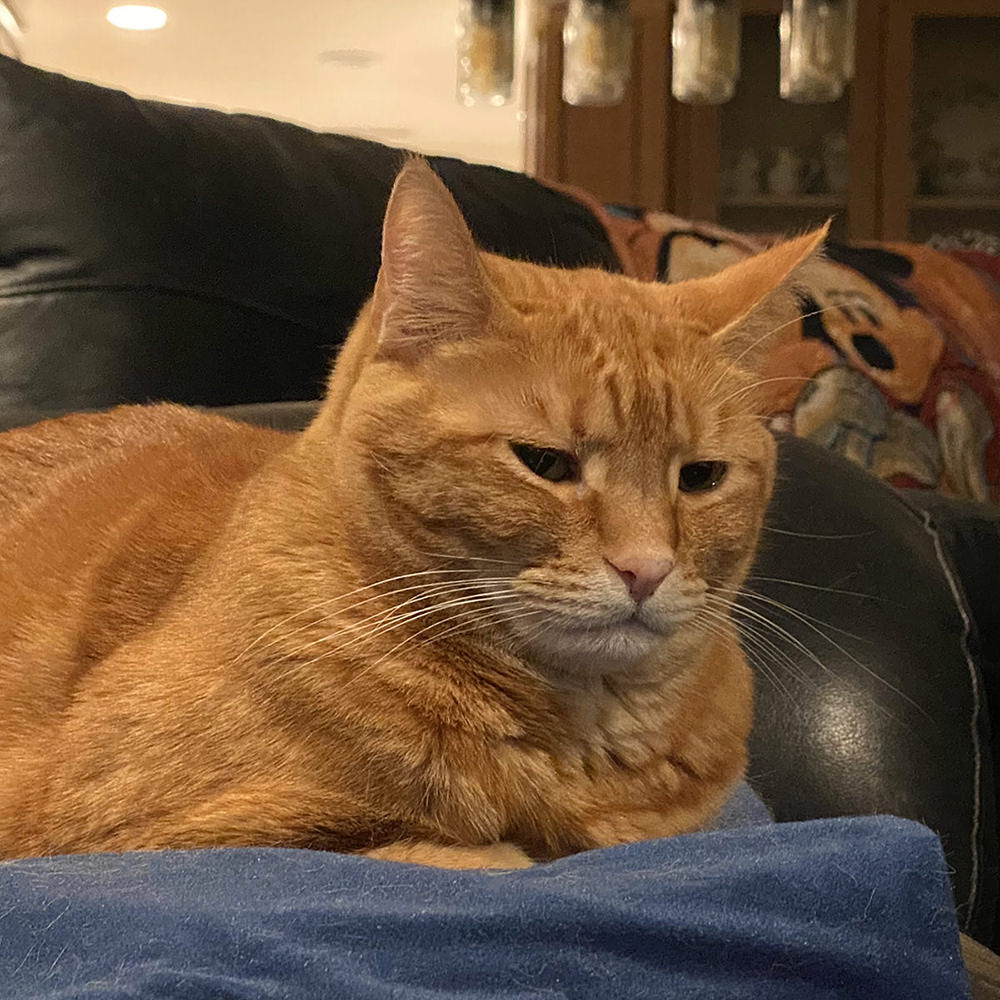 Make no mistake... she is the sweetest cat ever... but she hates the whole dicking-with-the-clocks thing more than even I do, and I didn't think that was even possible.
I sure wish that belly rubs would distract her from things as easily as it does Jake...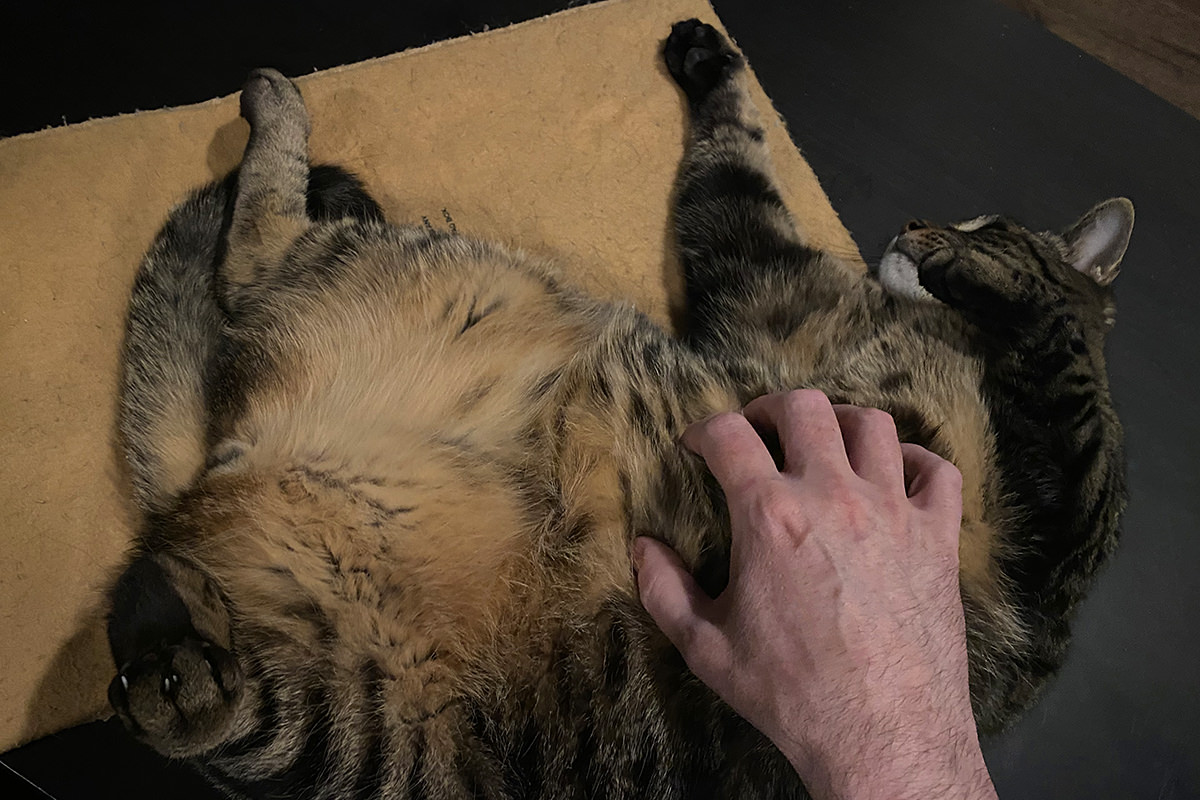 Oh well. So thrilled to think that I get to do it all over again in six months.