Posted on November 5th, 2009

You know that feeling when you're in a wide open field with the sky so limitless and all the world surrounds you? Or you know that feeling you get when you're in the mountains where the peaks tower over you and overwhelm your senses? Or do you know that feeling you experience when you're standing in the middle of a big city and the buildings eclipse your every field of view? Or you know that feeling you have when you're out in the ocean with a vast sea encompassing your entire being?
You feel...
Small.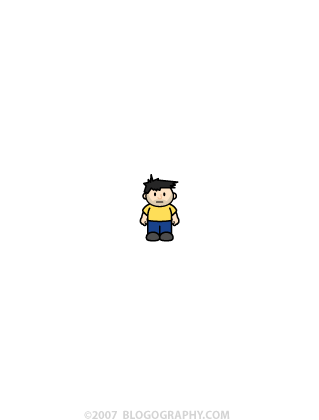 But in a good way.
Sometimes feeling small is what gives a person some much-needed perspective. It is a sign from whatever higher power you believe in that it's not all about you. It gives some critical insight into your place in the grand scheme of things. It makes you realize that there's something bigger... something more...
Washington State offers so many ways to feel small.
But in a good way.



Yet some people here are too busy feeling large to notice. They think their personal perspective can fill the entire world because they refuse to open their eyes and see.
And so they sleep.
To those who are awake... enjoy the view!
Posted on November 2nd, 2009

Not a good day to be Dave2.
If you're sensitive to foul language, adult situations, and abundant use of the "F-word," it would be best to skip this entry.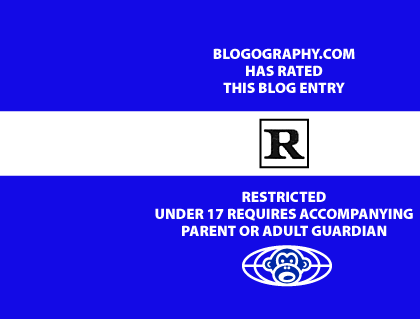 This rant has been placed in an extended entry to protect the innocent...
→ Click here to continue reading this entry...
Posted on November 1st, 2009

I'M SICK! Well, sick as usual. I've been feeling poorly since I got back from Amsterdam. I'm sure it's just fatigue from non-stop-travel and working all hours of the night and day... but it's getting old. I'm tired of feeling crappy. I have a feeling that this will be a shorter than usual Bullet Sunday.

• Vote! Just a reminder to my fellow Washingtonians, there's precious little time left to get your votes in to APPROVE Referendum 71. All ballots are due by November 3rd, so if you haven't mailed your ballot and believe that everybody should have equal rights under the law, be sure to take care of it ASAP! I know I've posted this video before, and I realize it was made for the state of Maine, but it really applies everywhere, and is worth your valuable time to watch...

• Buttah! The latest commercial for "I Can't Believe It's Not Butter" is pretty cool...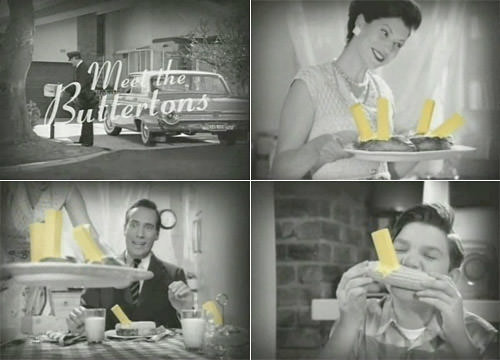 Except it looks strangely familiar...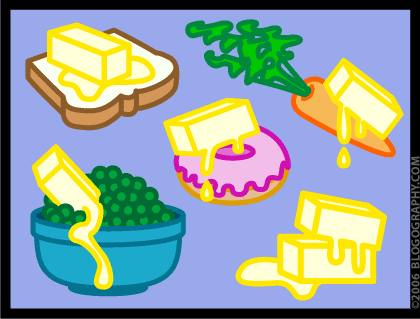 Who do I talk to about getting paid for them using my idea?

• Saints! Guess what's opening this week?
That's right! After nearly a decade of waiting, the sequel to Boondock Saints is nigh!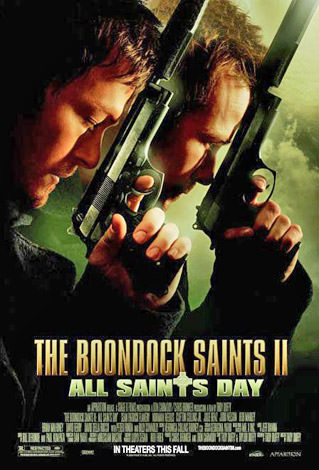 The original Boondock Saints is one of those odd "guilty pleasure" movies that there's no reason on earth I should like... but I do. I've seen it a dozen times, and scare myself with how much of the dialogue I can quote from the film. I can only hope that the long wait for more Boondocks won't be met with disappointment. The crappy Star Wars prequels are still fresh in my mind.

Annnnd... I'm spent.
Posted on August 14th, 2009

I was hoping that this homophobic crap would be laughed off of Washington's ballot... but it looks as though the protections we have for same-sex couples and their families here in the Evergreen State is going to be challenged come November. And this isn't even a "marriage" issue... it's just for their domestic partnership rights! Apparently opponents of equality managed to find 120,577 people who are so insecure in their beliefs that the very thought of somebody being allowed to have different beliefs was scary enough to sign a petition.
Riiiiiight.
The divorce rate is rapidly approaching 50% in the USA, yet we need to pass laws to protect the sanctity of this institution from the "gay agenda."
Riiiiiight.
Two atheists can get married in a non-religious ceremony so long as they have opposing genitalia, and yet making laws to define marriage by one group's interpretation of their religious views is not at all discriminatory towards homosexuals.
Riiiiiight.
Forcing somebody to live by your standards and stripping them of their rights when they don't is not hating on them.
Riiiiiight.
This would all be laughable if it weren't so very sad. I find it positively absurd that two consenting adults living in the United States of America in 2009 have to fight to have the same rights afforded to everybody else because of who they choose to love. Apparently, some people haven't done the math...
Well, whatever.
I refuse to buy into such blatant discrimination. I am of the opinion that people are people and should be treated equally. I believe that love is love. I feel that there is enough room in society for consenting adults to decide for themselves if they want to marry. I know that devaluing somebody in the eyes of the law because of their sexuality is wrong. I say NO H8...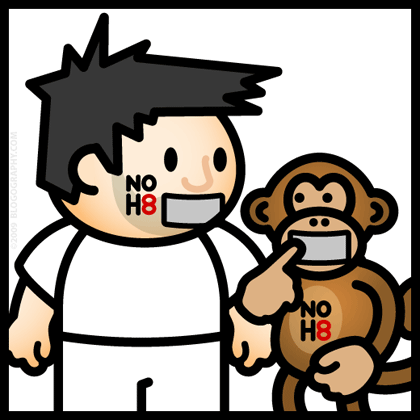 I hope that one day people are going to wake up and start taking responsibility for their own lives rather than making others responsible for their problems. In the meanwhile, we have to deal with bullshit like this when there are far greater issues we should be focusing on.
Like squirrels ruining our photos...
We really should be doing something about that.