Not a good day to be Dave2.
If you're sensitive to foul language, adult situations, and abundant use of the "F-word," it would be best to skip this entry.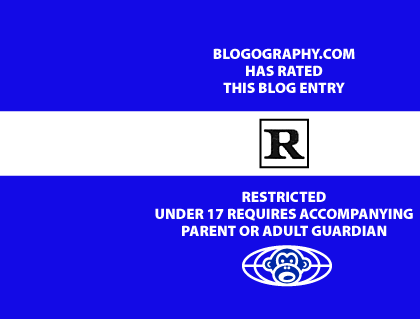 This rant has been placed in an extended entry to protect the innocent...
• FUCK!! First of all, I got YET ANOTHER FUCKING JURY DUTY SUMMONS in the mail today. Most people I know have been summoned for jury duty just once or twice (or never been called at all). I've been summoned at least eight fucking times now. I have served on three juries.
Hell, I was just on jury duty three years ago!
This is what I said back in 2003 when I was ALSO called for jury duty...
What the f#@%?? Excuse me, but apparently the Washington State Justice System has me confused with some loser that has nothing better to do than wait by the phone while they try to find some criminal that needs hanging. I realize that Washington has one of the highest unemployment rates in the nation, but unless you want me to lose my job and become another unemployment statistic, you'd better re-think things. Do you really expect people to put their lives on hold for TWO WEEKS why you make up your mind as to whether I am going to be called in with only one day's notice? How am I supposed to plan for that? This isn't Little House on the F#@%ing Prairie where people had nothing to do...
Fast forward six years later when we're in the middle of record unemployment, and this is even more true. There are people out there who can't find work, have never served on a jury, and would probably love to have something to do... yet "the system" insists on calling somebody who has already been called EIGHT FUCKING TIMES!! Who dreams up this fucking bullshit? How in the fuck am I supposed to schedule in TWO FULL WEEKS for jury duty when I can't even take two straight weeks of vacation in a year? This is supposed to be a fair process?
I cannot take much more stupid shit like this without going fucking insane.

• FUCK! FUCK!! It's stupid fucking whores like this that make my brain explode...
People are scared? Of course they're scared you fucking moron... BECAUSE YOU'RE THE ONE WHO IS SCARING THEM WITH YOUR IDIOTIC LIES, EXAGGERATIONS, AND FUCKING BULLSHIT!! President Obama wanting an affordable, non-profit, government-run public health care option where billions of dollars actually go towards paying for health care instead of lining the pockets of insurance companies IS A BIGGER THREAT THAN TERRORISTS?! What a stupid fucking bitch. Seriously... who voted for this fucking dumbass? Shouldn't people this brain-damaged be put down in the interest of public safety? I mean, they shoot cattle in the fucking head if they're suspected of having mad cow disease... who shoots vapid politicians in the fucking head when they're suspected of being brain-dead?
Look, if you disagree with President Obama, that's fine. I respect that everybody is going to have their own opinion. That's America. If you want to ignore actual facts and deceive people, well, that too is (sadly) America. But if you are a fucking State Representative... is there not an obligation to represent your constituents without resorting to intimidation and scare-tactics like a fucking drama-queen asshole? Don't the people who elect you deserve a certain level of respect and dignity when you are speaking on their behalf? Worse than terrorists? Seriously? From the bottom of my heart, go fuck yourself Virginia Foxx, you stupid fucking twat. You are an example of everything that is going wrong with this country.

• FUCK! FUCK!! FUCK!!! The fight for equality here in Washington State is reaching profoundly stupid levels. In a last-ditch effort to scare the straights into voting against equality by rejecting Ref. 71, opponents are reaching deep, deep into their pile of bullshit. Today I ran across an asshole distributing pamphlets proclaiming "CHILDREN DESERVE MOTHERS AND FATHERS! PROTECT MARRIAGE!" The level of dumbassery in this statement is epic when you read the actual language of the ballot measure...
This bill would expand the rights, responsibilities, and obligations accorded state-registered same-sex and senior domestic partners to be equivalent to those of married spouses, except that a domestic partnership is not a marriage.
Yes. That's right. The literal words written on the fucking ballot come right out and say "DOMESTIC PARTNERSHIP IS NOT A MARRIAGE!"
And do you know what this piece of shit said when I pointed this out to him?
"Well, it's the first step towards legalizing gay marriage, so it's the same thing."
My smart mouth was compelled to say "Well, taking your pamphlet is the first step towards becoming a total dumbass, so I think I'll pass." Only in the world of the truly stupid is "NOT MARRIAGE" the same thing as "MARRIAGE"... and debating logic with the terminally clueless is not something I have time for.
Is it too much to hope that truth, sanity, and logic prevails in this election?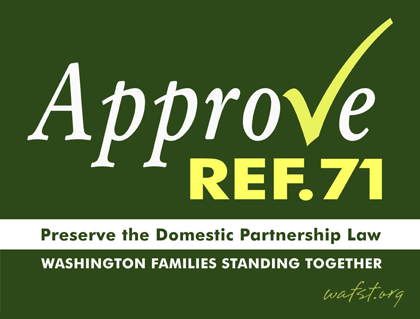 Oh crap. I'm looking for "truth, sanity, and logic" in modern politics. When did I become this delusional?
There's probably fifty other fucked-up things pissing me off right now (don't even get me started on the stupidity of Daylight Saving Time), but I'm already so enraged that adding one more to this list would cause my blood pressure to escalate to such a degree that my fucking head would explode.
Tonight when I go to bed, I'll be praying that I'm abducted by aliens.