Posted on February 10th, 2015

Today was most definitely not a good day.
Try as I might, I could not seem to get ahead... and having to deal with boatloads of crap from too many people didn't help matters.
When I finally had a moment to catch up with the internets and what's been going on in the world, I was shocked to find out all the stuff I've been missing.
As if all that was enough drama, new Matt & Kim...
Geez... can Kim cut a rug or what?
And lastly...
This happened last month but I'm just seeing it now. If you're a fan of David Tennant... and why wouldn't you be?... here he is being surprised with a rather prestigious award...
I really, really wish he'd return to Dr. Who.
Tags:
Dr. Who
,
Marvel
,
Matt and Kim
,
Movies
,
Music
,
News
,
Spider-Man
,
Television
,
The Daily Show
Categories:
Movies 2015
,
News – Politics 2015
,
Television 2015
—
Click To It:
Permalink
—
4 Comments: Click To Add Yours!
Posted on March 3rd, 2011

For a day that had so many things going oh so terribly wrong, something unexpected happened to make all the suffering worthwhile.
I've blogged before about
my love of all things Matt & Kim
. They are far and away one of my favorite bands, and I have been trying for
years
to see them in concert. Because if there's one thing that Matt & Kim are known for beyond the awesome music they make, it's their live performances. If you weren't a fan before seeing them play, you would most certainly be one after. They have a joy and passion for playing music that makes their shows an experience to be savored...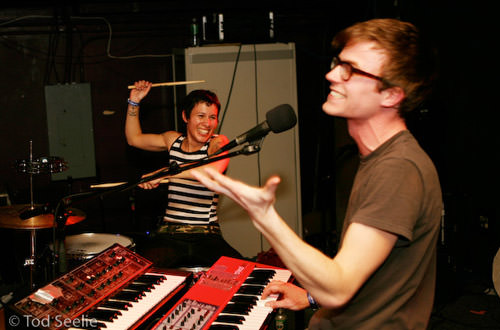 But, alas, it has not yet come to pass. Every time they've played in Seattle, I'm away. Any time I'm in a city other than Seattle, it seems as though I've just missed them. And any time I've made plans to see them, life gets in the way. I've purchased tickets to see them perform three times (once in Seattle, once in Austin, and again in New York)... but every time I was diverted and couldn't make it.
Either somebody up there really doesn't want me to see Matt & Kim, or I'm just horribly unlucky.
Or both...

Lil' Whall PC has no sympathy for Lil' Dave Mac's pain. And people wonder why I hate Windows!

So you can imagine my non-surprise when I went through their brand new Sidewalks tour schedule and saw that no dates for Seattle were listed. But then something caught my eye. There were still some dates left in their current European tour. Including March 23 in London...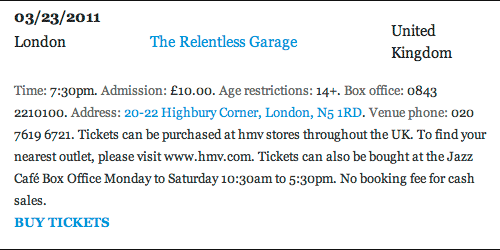 Which happens to be the day I have an overnight layover at London's Heathrow Airport on my way back home.
And so now, after years of chasing them all over the USA trying to catch them live, I have a ticket to see Matt & Kim in the UK because I just happen to be in the neighborhood.
Bloody hell.
I wonder what's going to go wrong this time?
Show canceled? Trip canceled? Weather delay? Public transportation strike? Venue closing? AIRPLANE EXPLODING?
I guess we'll see. Maybe this is finally my moment. But if something does go wrong, I'm pretty sure I'll be blaming Matt & Kim. Surely after years of effort on my part, it can't be my fault that things are going so terribly wrong.
Can it?
Posted on May 23rd, 2009

Even though this is my blog and I should be able to write about whatever the hell I want, there are times that I don't write what's on my mind because people will just think I'm being a whiny little bitch. And they'd be mostly right. But who really wants to have people call them a whiny little bitch when they're being a whiny little bitch? Not me.
But today is Saturday, the first day of a three day holiday weekend, and hardly anybody will be reading my blog anyway, so here's me whining: This past Wednesday, Matt & Kim were playing in Seattle and I couldn't go! WAH!! To understand the depth of this tragedy, you have to understand just how much I love Matt & Kim...
On New Years Day 2007, I decided to go through the pile of mail that had been stacking up over the past month. In amongst the crap was a padded envelope from my friend Meagan containing a three CD's with a note on top. "Merry Christmas!" it said. "Except you don't celebrate Christmas, but that shouldn't stop you from getting awesome presents." One of the CD's was the self-titled debut album by Brooklyn grunge-punk-pop duo Matt & Kim. From the very first track, I was mesmerized. Here was a band that was playing their guts out in a way that I hadn't heard since the punk rock movement in the late 70's and early 80's. Just listening to them made me feel like I was discovering music again for the first time. In the years that followed, I could always count on Matt & Kim to cheer me up on even my worst days.
Their follow-up album, Grand, released this January, was even more amazing than the first. Somehow the band has managed to keep it's raw and amateurish flavor, but come up with a sound that's a little more polished and accessible. I've played the single Daylight so many times that it's melded with my soul...
I mean, just look at them! They love playing so much that they can't keep the smiles off their faces. Their enthusiasm is so contagious that it permeates their music and makes every song feel like nobody has ever done this before. And every time I see a photo from one of their concerts or a video from a live gig... believe you me, I want to see them live so badly it hurts...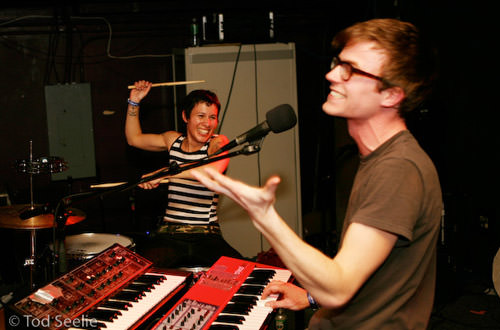 I've come very close to seeing them nearly a half-dozen times. It's not hard, because they spend most of their lives touring. They're everywhere. And yet... I keep missing their shows. A friend called me Tuesday and said I should come to Seattle because they were playing Wednesday night, but I couldn't go. I've felt sick ever since. I can't get over it. I can't let it go. Missed opportunities. It's the first thing I think of when I wake up in the morning, and the last thing to go through my mind when my head hits the pillow at night. Right now typing this entry I can barely keep from screaming as loud as I can until I pass out. Tonight they're playing in one of my favorite cities... Cologne Germany... and I'm not there. On Monday they're playing in Paris and I want to meet Laurence there and see it. On Tuesday they land in Amsterdam and I want to be there with The DutchBitch. On Thursday they're playing in Stockholm and I want to call up Göran, hop on a plane, and go. On Saturday, they're invading Oslo and I want to jet over, grab Karla, and see it. On June 1st, they're in London, and I want nothing more than to call up everybody I know in the city, cash in some frequent flier miles, and have a party at their show...
But here I sit.
And then this morning I noticed that they dropped an amazing new video for Lessons Learned back in April...
I hate it when I allow something stupid like missing a concert to ruin my life like this.
And yet, I just can't help it...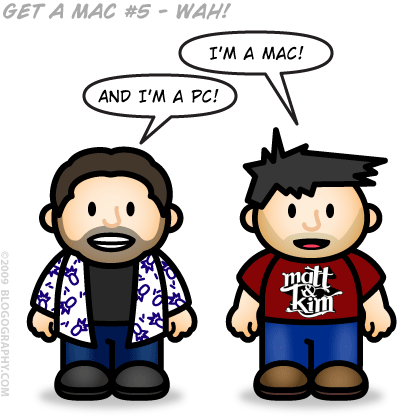 And lastly, words of profound wisdom from Matt...
"True success is health insurance."
If that doesn't sum up life in these United States of America, I don't know what does.
Free "Daylight" MP3 + Remixes from Green Label Sound.
Matt & Kim music at the iTunes Music Store.