Don't mind me.
I'm just hanging out in bed.
Listening to the rain with my buddy here...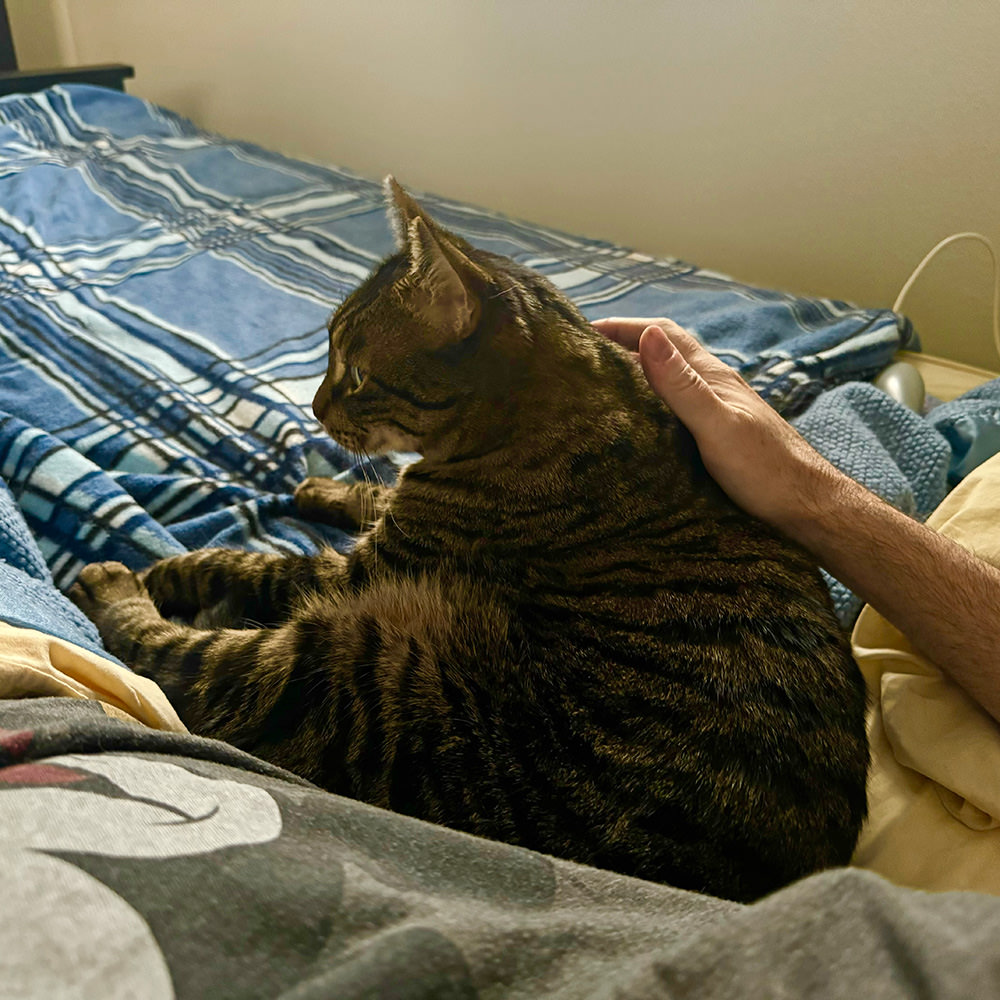 Jenny would rather hide in the closet.
In celebration of Captain Marvel's second feature film, Marvel Studios took out an ad on The Sphere Las Vegas. And it stars her alien flerkin, Goose!
Out of all the characters in the Marvel Universe, I have to say that the way they've handled Goose is my favorite. This is epic.
And, lastly, here's a kitten that loves corn more than you do...
Or maybe it's the butter? Hard to tell with cats.