Rejoice and be saved... because an all new Bullet Sunday starts now...

• Stuck In Your Head! Oh man, I cannot wait for February 8th!
And... it's stuck in my head! So good!

• Judas? Two of my favorite YouTubers are John Crist and Trey Kennedy. Every once in a while they collaborate on a video and the result is darn funny. Like their latest: If Bible Characters Had iPhones...
Here's another one that's entirely too funny...
More, please.

• Baroque! There's an artist named Christy Lee Rogers who is creating these stunning underwater photos that look like amazing baroque paintings...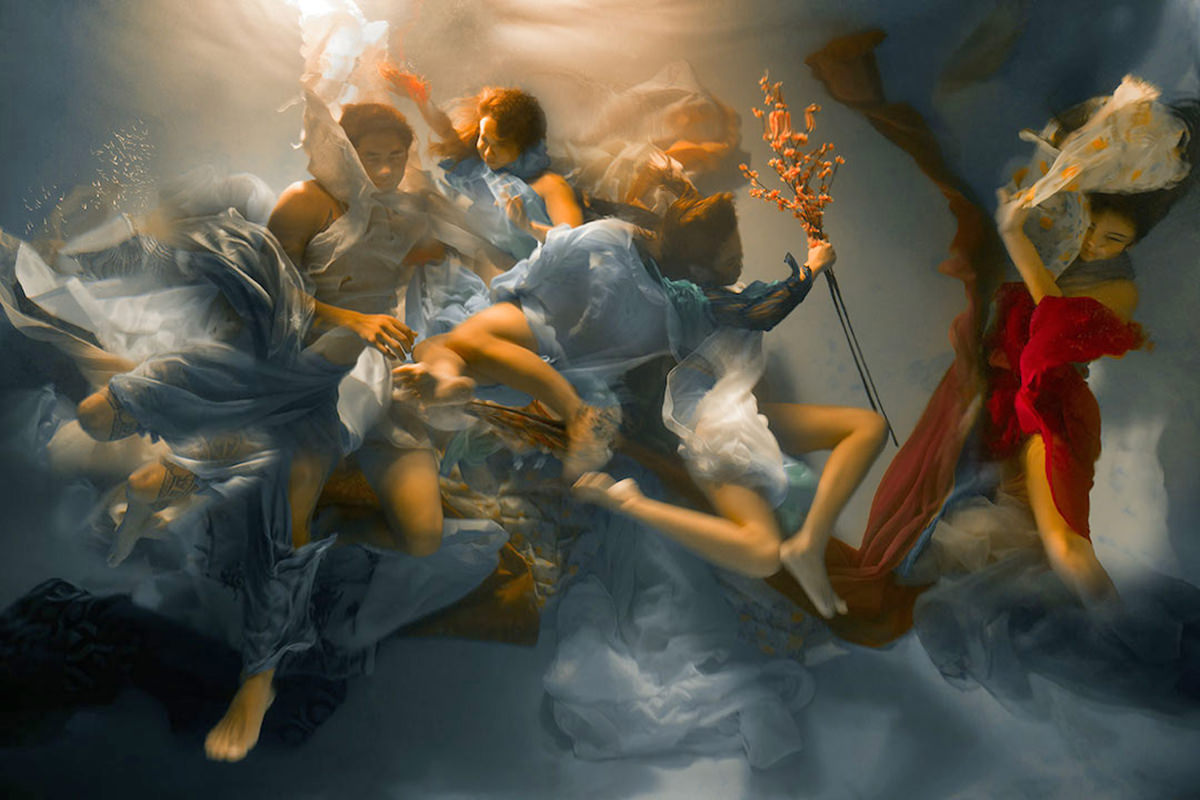 The article over at My Modern Met is a must-see.

• NEWS! Conservatives are outraged a gay couple is on the cover of 'Parents' magazine
"Mothers and fathers are seeing more and more similar examples of children being indoctrinated to perceive same-sex couples as normal, especially in the media," an unsigned blog post on One Million Moms's website says. — Oh dear. My eyes just rolled to the back of my head and are stuck there. I am typing this while blind, so please excuse any spelling mistakes.
If a same-sex couple is what you have for parents... and they love you, care for you, provide for you, and foster your growth into adulthood... THEN YOUR PARENTS ARE FUCKING NORMAL! Likewise, if you have only one parent (for whatever reason) and they are doing their best to provide the same? THAT'S A FUCKING NORMAL FAMILY TOO!
"It could be displayed in waiting rooms of dentist and doctor offices, where children could easily be subjected to the glorification of same-sex parents," the blog post says. — YES, GOD FORBID YOUR CHILDREN SEE A PHOTO OF A HAPPY FAMILY. THEY MIGHT THINK IT'S OKAY TO NOT BULLY THE KID WHO HAS TWO DADS!

• Dads! AND, YES, IT DOES OCCUR IN NATURE. IT IS ACCORDING TO GOD'S PLAN. AND ALL YOUR ENERGY HATING PEOPLE WOULD BE BETTER SPENT NOT BEING ASSHOLES. WHY NOT TRY BEING ACTUAL CHRISTIANS FOR ONCE?
Penguins are the best!

• Jesus Christ. When you lie, like, ALL THE TIME... it gets hard to keep your lies straight...
I mean, holy shit...
You know it's fucking bad when the Saturday Night Live parodies aren't as funny as our actual government...
This is just exhausting. I am physically and mentally checked out.

And... I'm done. DONE!