Saturdays aren't just Caturday on my blog... they're Caturday at home too. It's the day that I steam-clean the cat feeding station... wash down and fill the automated feeders... soak and scrub the water fountain... empty and wipe down the Litter-Robots... and wash the covers of the warming pads. It's nice to have a routine so I know that everything is ship-shape and clean for Jake and Jenny for the coming week.
Not that I could ever forget to take care of them. Whenever I'm home they are always with me. Since hot air rises, I spend much of my time upstairs where it's warmer. The cats never pass up a shot to sleep while I'm working or reading in bed...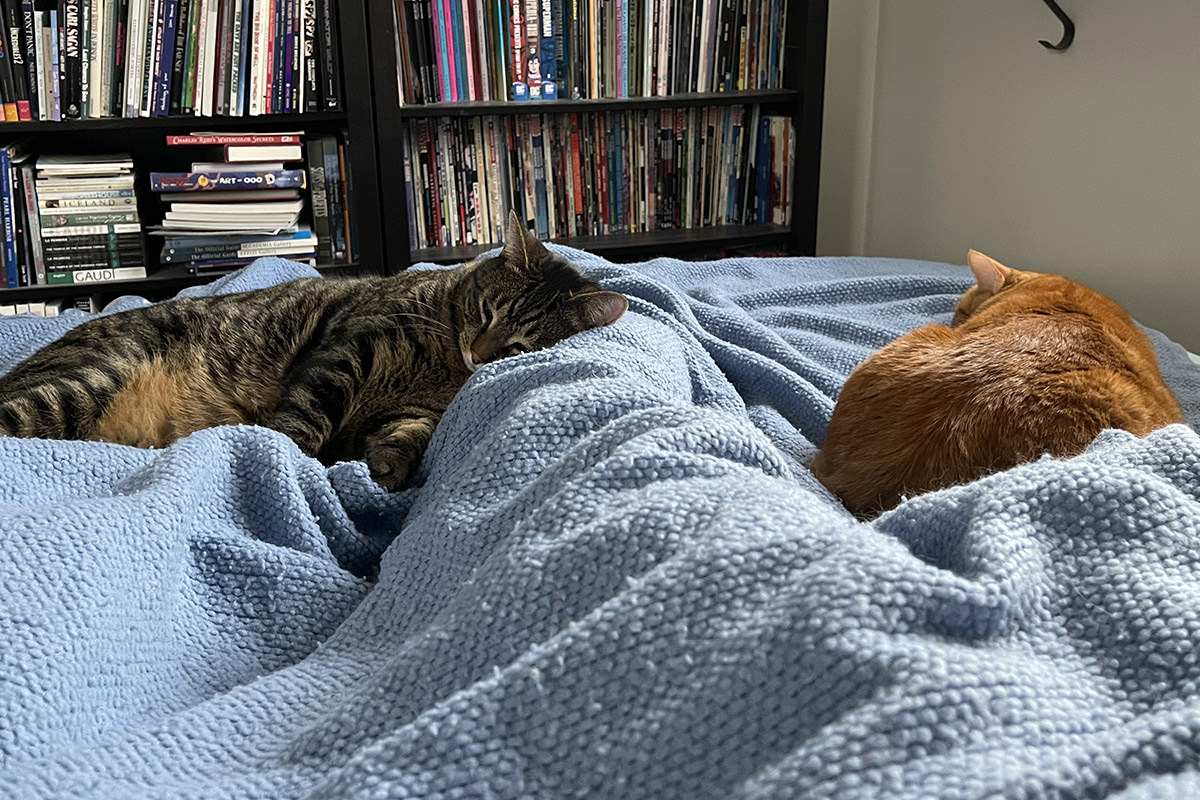 They're not always sleeping though. The other day Jenny was trying to give herself a pedicure, but her foot kept slipping away. So I decided to give her a hand and hold it up for her...
And now I have to deal with the worst night of the year for pet owners... the end of Daylight Saving Time, when tomorrow Jake and Jenny will not understand (or care) why their breakfast is an hour late. Lord how I hate dicking with the clocks twice a year. It's so senseless.