A new era may be dawning, but some things will never change... because an all new Q&A Edition of Bullet Sunday starts... now...

• Does the stair shelf you built for your cats work?
Yep! No falls since I installed it! Jenny has never been a banister girl, so she just walks along it on occasion. But Jake still lays up there all the time. Especially in the Summer when the sun shines on it. Since the catwalk I built adds a couple inches to the width, he's a lot more comfortable laying on it, and like to prop his head on the ledge to watch me and Jenny on the stairs. This, along with the catio, are two of the best things I've made to keep my cats safe and healthy.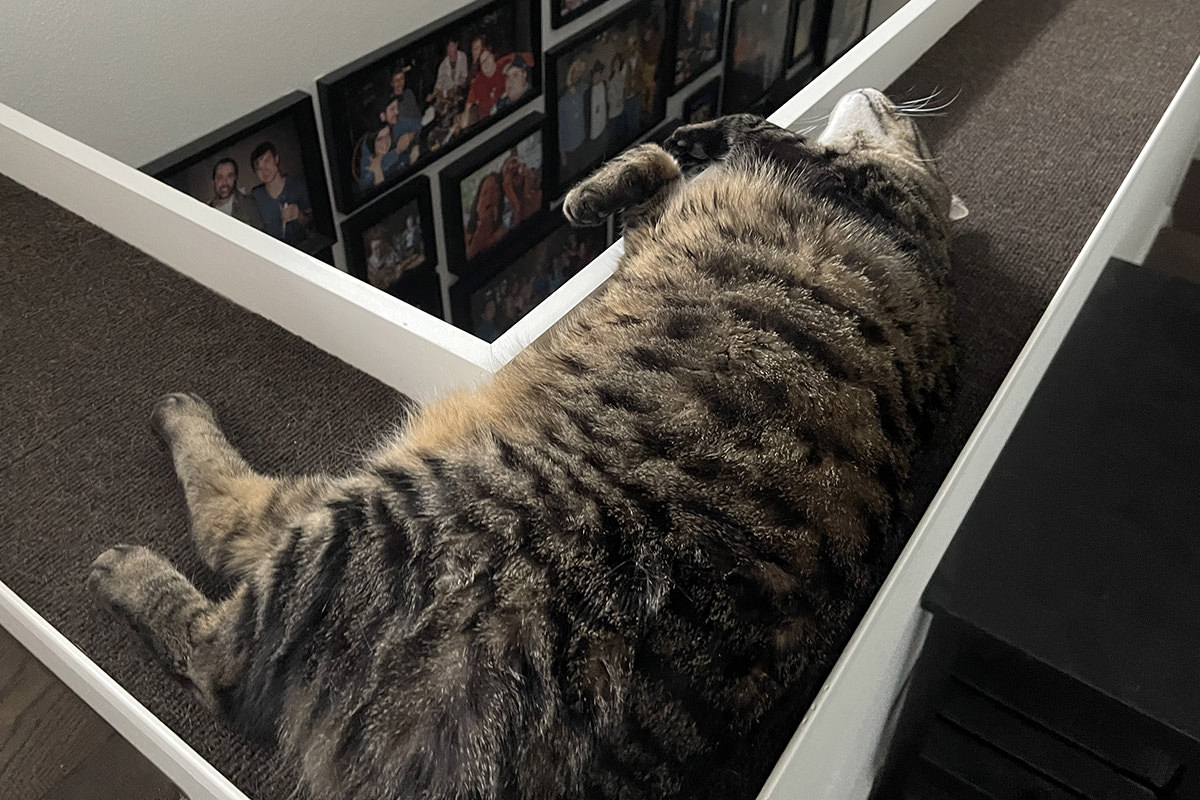 • Which meal service do you like best?
Are you talking between Martha Stewart & Marley Spoon and "Hello Fresh," the two I am currently using? That's actually a very good question! Both of them allow you to skip weeks (which I do often because they are expensive) so when I do order, I have been bouncing back and forth. Comparing them in a face-off is actually a good idea for a post. I'll do that sometime in the coming week!

• Japanese knives RUST... they are NOT stainless steel!
Yes. When I reading up on knives, this was brought up many, many times. I made my purchase with my eyes wide open. I expected for rust to appear. But it was still the best knife for what I would be cooking, and I just made a mental note to be sure and wash the blade after every use. And I've never seen rust. Until one day I did! I went into a Google panic, found out the easiest way to deal with it was a Rust Eraser, ordered one, and then found out it wasn't actually rust before the eraser ever arrived. It was a piece of food that I didn't get wiped off and only looked like rust. Since I first got it a year ago, I've never seen a speck of rust and my Rust Eraser hasn't even been taken out of the wrapper. My MAC Chef's Knife and Bread Knife are from their "Professional" series which is "rust resistant" but will still rust if you don't wash and dry them immediately after use. I also have some "Original" series knives which are supposed to rust more easily but, as I said, I've never seen any rust on them because I keep them clean and dry.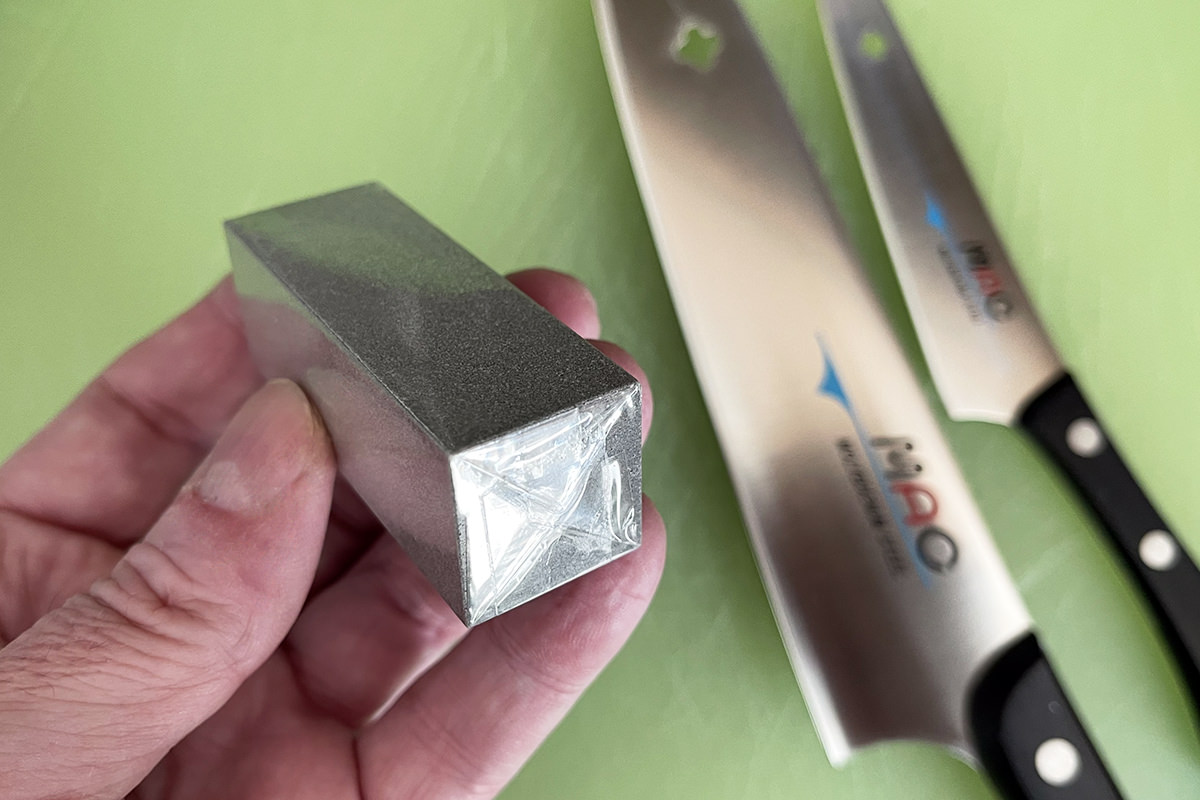 • Are you still playing Animal Crossing?
Sadly, no. I haven't had time. And I'm scared to look and see how many weeds I'll have to pull in order to get my island back. It's a great game and helped a lot when we were first under quarantine, but I was spending 2+ hours a day playing it and had stop because there were other things I need to do with my time. Might pick it back up one day and just force a time limit so it's not consuming me like it was. Now I've got TikTok for that!

• Where's your Bernie meme?
Ummm... right here!
My house is kept fairly cool in the winter in order to save on heating costs, so Bernie judging me for the temperature... along with Jenny (and Jake, who has clearly turned his back on me)... seems appropriate.

• Are you finally happy now that Biden is president?
No. No I am not. As I have said quite a few times now, Biden was never my guy so I'm not "finally happy" that he's president. I am, however, elated that Trump is no longer president. So there's a big difference there. I won't be truly "happy" until all the career politicians and other assholes who exploit their office for personal gain at the expense of the American people are out of office. I will also be happy once all the pieces of shit who have so severely divided this country are out of office. Alas, what this would take is the American people WAKING THE FUCK UP and realizing that they are being majorly played. But that takes thinking for themselves, and we all know that this is not something we seem to be very good at right now. So... here we are.

• Where's the first place you'll go once you can travel again?
Well, odds are I won't be traveling for work or for volunteering again... at least not any time soon... so it will likely be a personal trip. My guess is it will be one I've been planning for over a year with friends to Maui. We have unfinished business there that we need to take care of. Otherwise? Not entirely sure. It will take a while for the world to get back to normal and I have no idea where my life will be by then.

And that's the last of my answers to questions I've been asked.