Today would have been my mom's 76th birthday. Despite the fact that I tell myself over and over that this was a long life by a number of metrics... it still seems so short. Technically she died at 73-1/2 years old, but the person she was had been dying for years before then. That's the way dementia works.
It's impossible for me to overlook that the reason I have a Caturday at all today is because I got Jake and Jenny to keep mom company while I was at work. She was confused most of the time, but she seemed far less agitated when she was hanging out with Spanky, an abandoned cat we took in to save it from starving or freezing to death...
Never-before-shared video of mom sharing her popcorn with Spanky, who was such a great cat...
When mom's second-story apartment became too dangerous for her and I had to find a safer home, my intent was always to bring Spanky with us. Alas, he disappeared before I ever had the chance.
And so... a week after moving in, I was off to the Humane Society to adopt two feral rescues that warmed up to mom before they ever warmed up to me...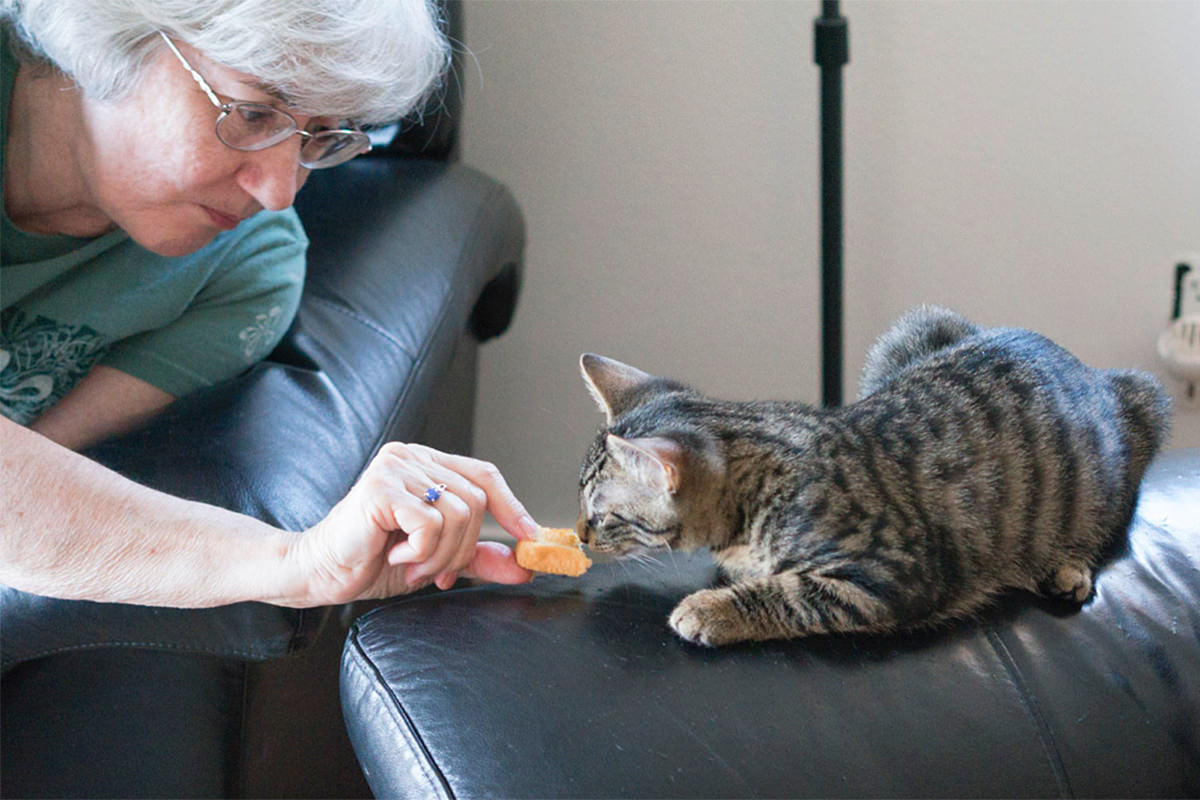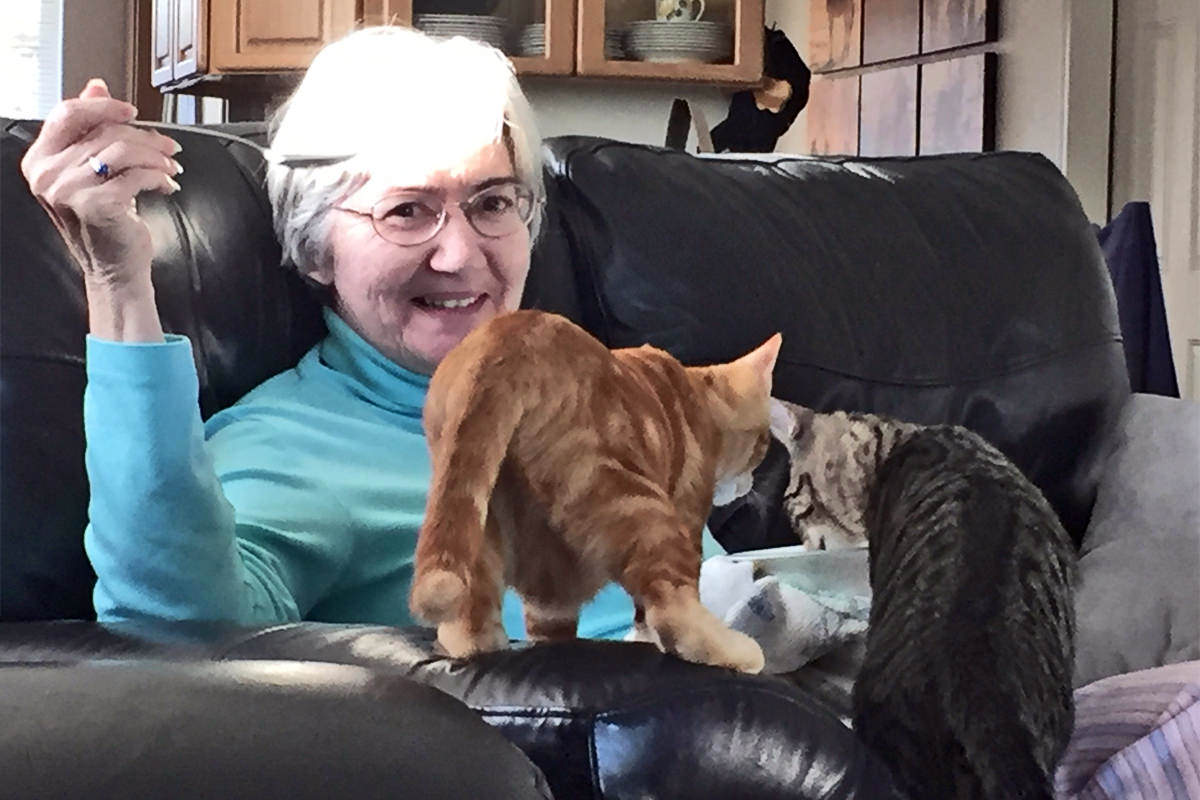 Her life was so much better with constant companions in it. I'd come home to check on her and find her curled up with the cats sleeping, or playing with them, or even just talking to them. They had one job... keep my mom occupied... and they did it perfectly.
After mom left, Jake and Jenny kept me going. And 190 Caturdays later, they're still keeping me going. More or less.
Check in with me tomorrow.