Strangely enough, my cats aren't sick of me spending every minute I'm not at work here at home. They still love having me here and following me around for attention.
Jake is still snuggling up to my feet whenever I'm working or sleeping in bed. I'll nod off, wake up, and there he is. Sometimes in the morning when I wake up he's there too...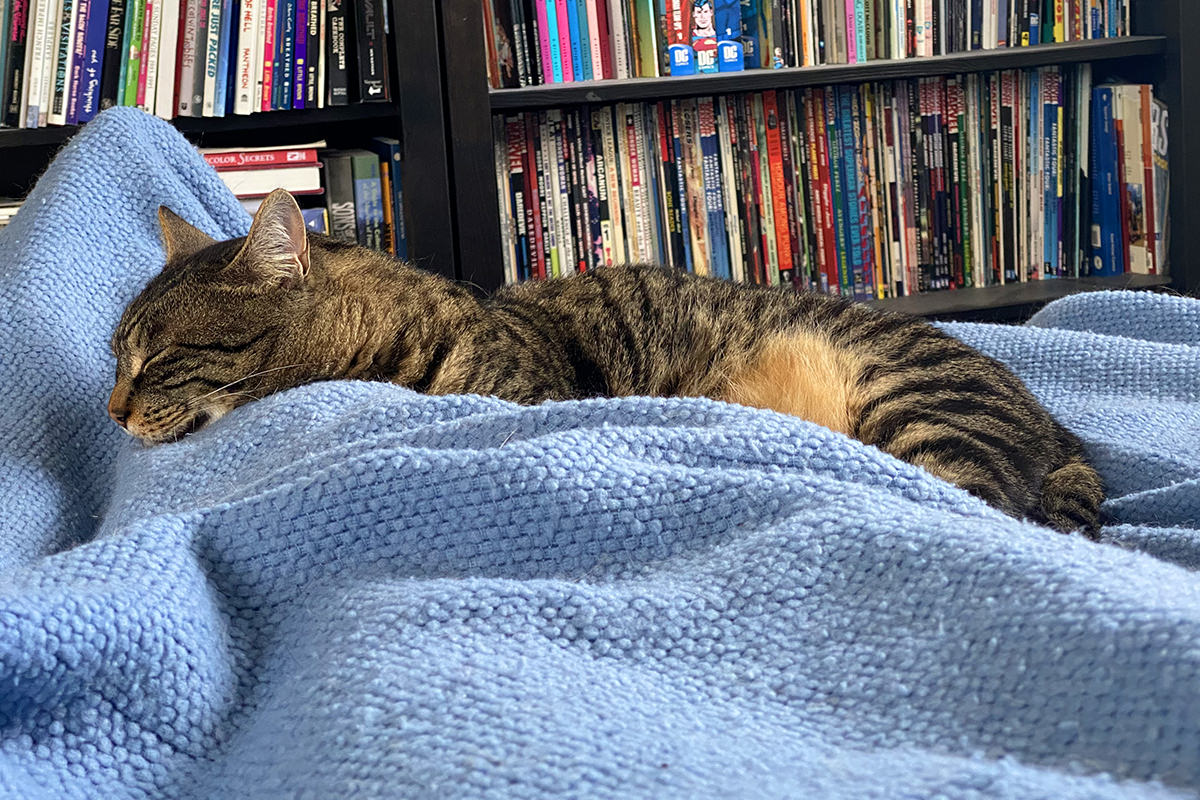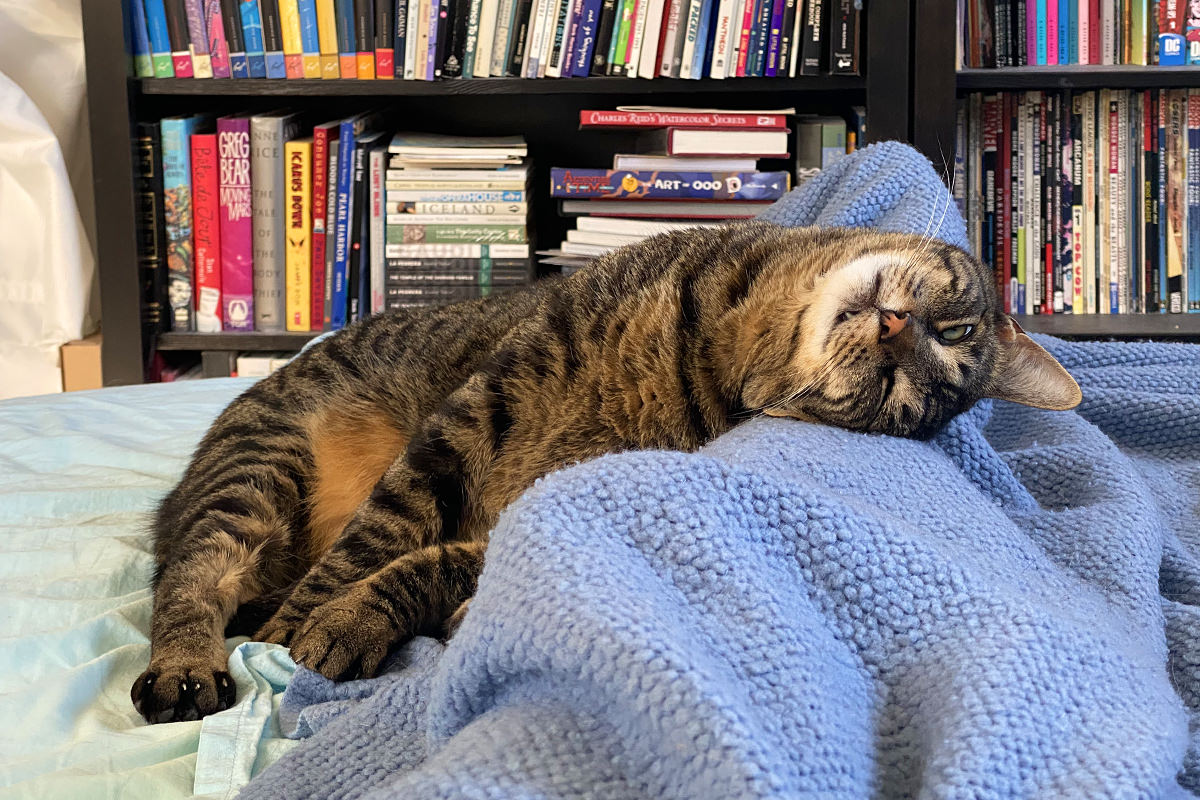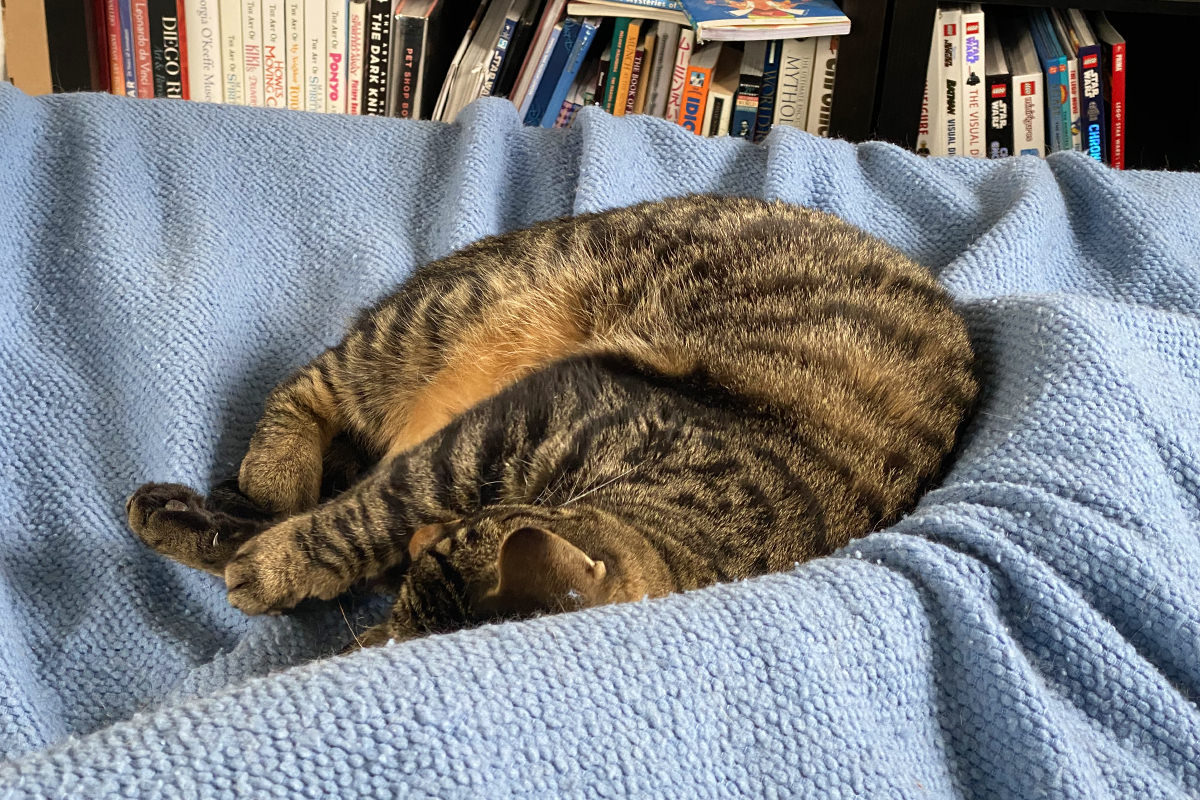 It's his favorite new thing. Jenny's favorite new thing? Sitting in a box, apparently...
Every morning when I walk down the stairs she's sitting there waiting for her breakfast.
A couple days ago I mentioned that I was having to dig through an insane number of cables in an attempt to find a way to connect my photo archive to my NAS drive. I had cables sorted into piles all over the kitchen counters. At the end of the counter I had a small pile of short cables I had thought would be good for travel. When I woke up yesterday morning, some of them were on my bedroom floor (along with Mufasa) and one of them was left on the stairs...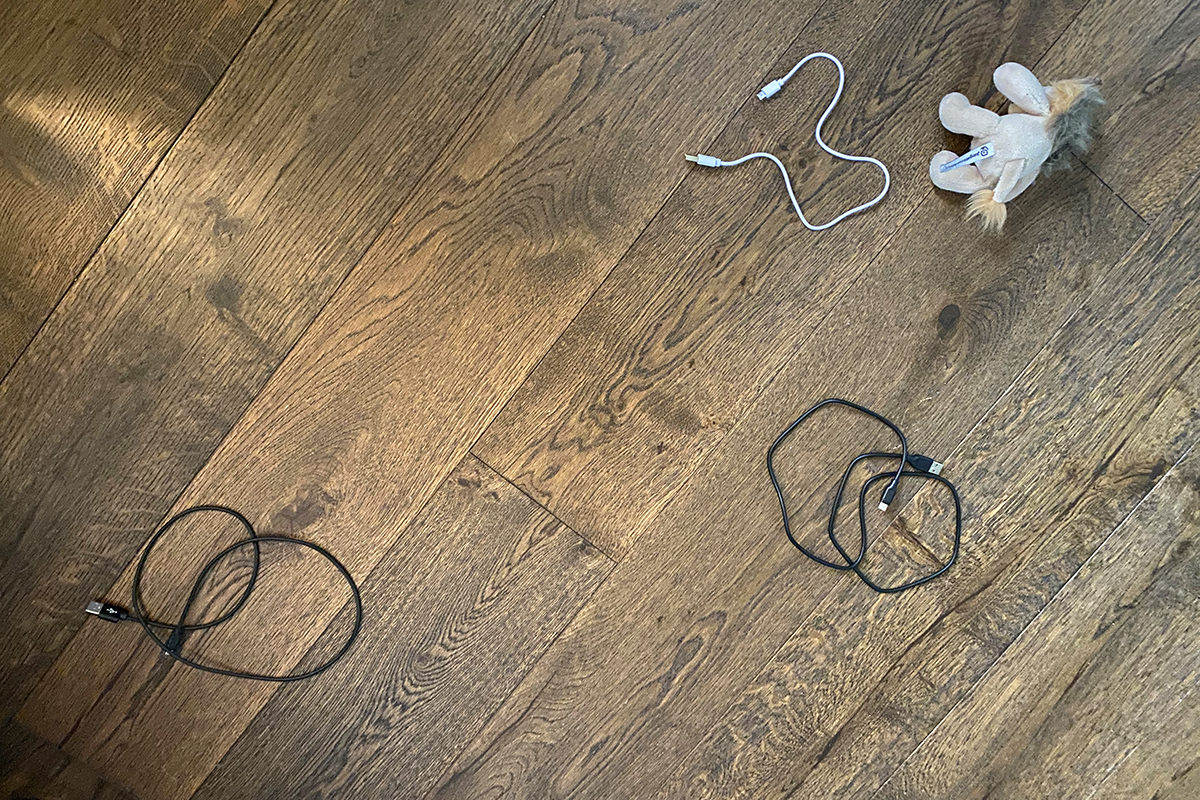 I didn't really need to look at the camera footage to know who did it, but I pulled it up just the same...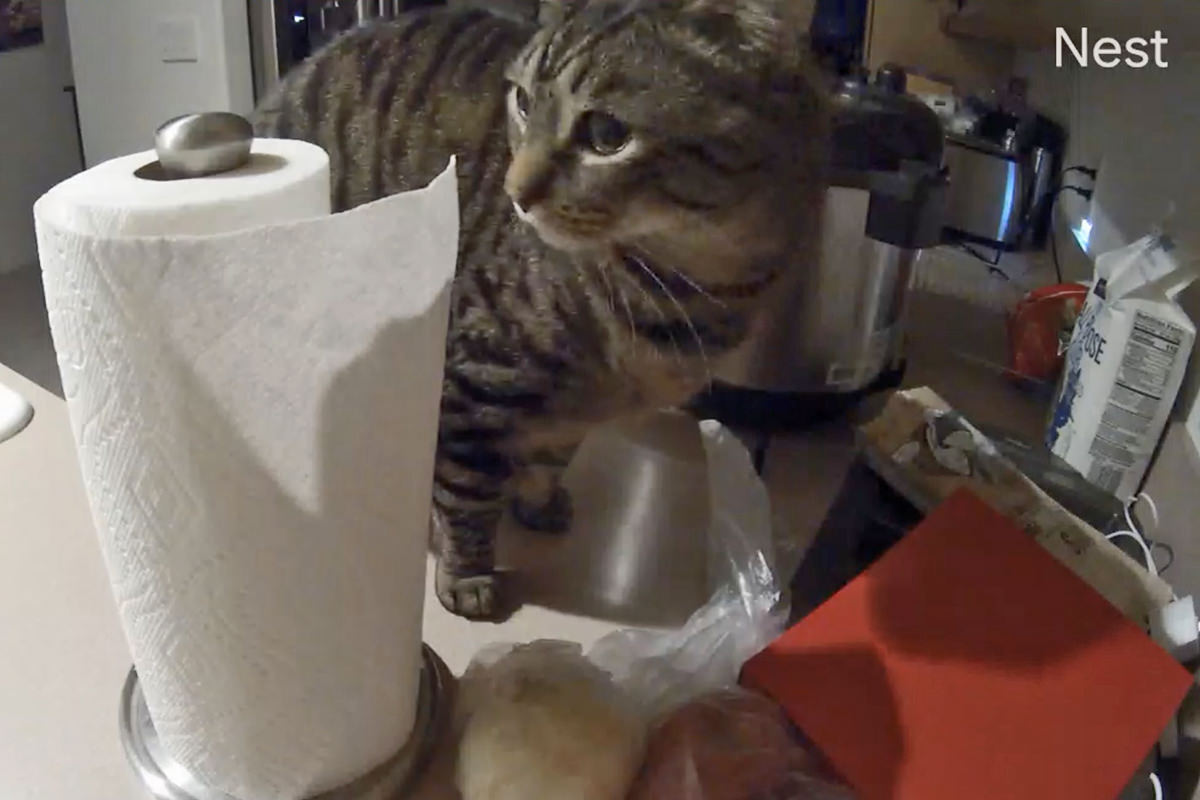 Time to disinfect the countertops again.
And now, before we go... I give you this...
Jake and Jenny were feral rescues, but they were gotten to when they were babies. Some cats aren't so lucky, but all of them deserve a chance.