One of the first projects I put on my list once I got my wood shop set up was finishing PHASE TWO of the catio. The first part was the ramp, which I installed last weekend. The second part is a giant scratching post that Jake and Jenny can access on three levels... or climb from top to bottom as they wish.
When I drew up the initial sketches for the catio, the pole was already there and installation points were planned. All I needed to do was build the thing. Which was easier said than done, because neither Home Depot nor Lowes had round fence posts in stock. I'd have to wait until I was over the mountains and get it then.
Or so I thought.
A friend from high school on Facebook mentioned that the local farm supply carried them. And so away we go...
First step was to thoroughly scrub it down with soap and a wire brush...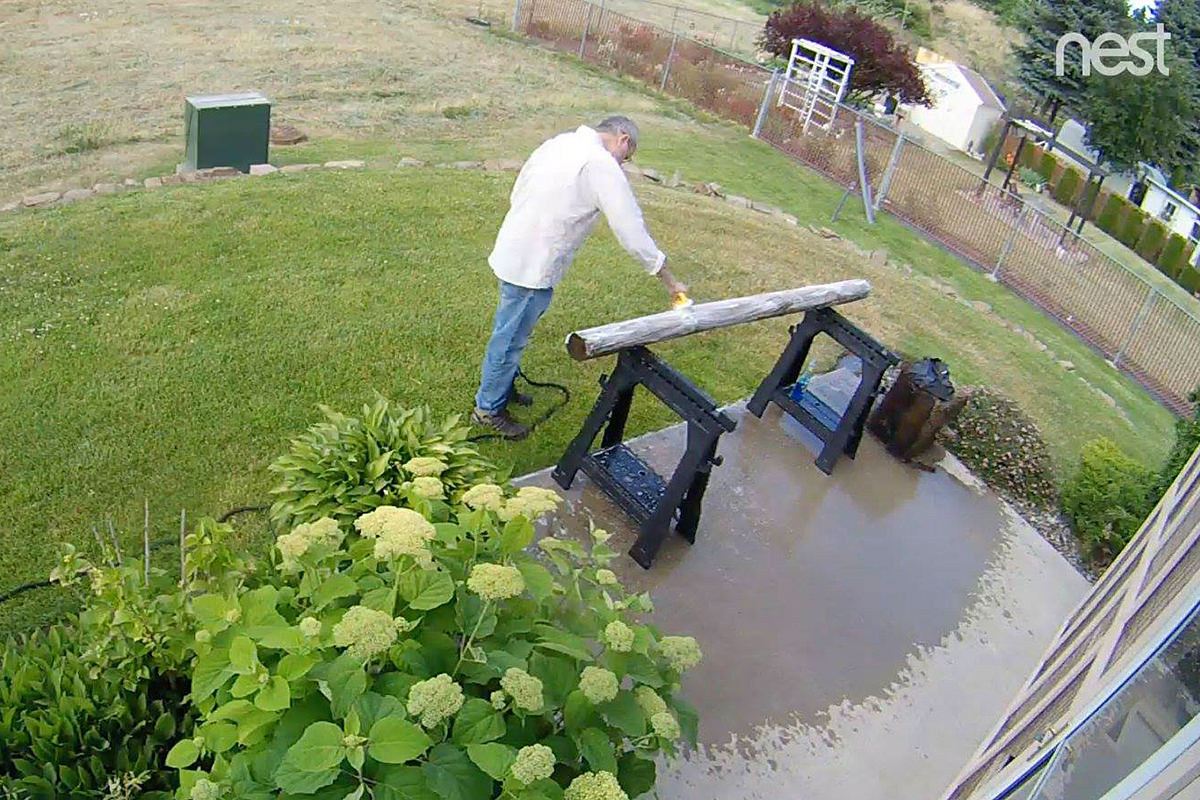 Then it was time to fill all the cracks and sand it smooth...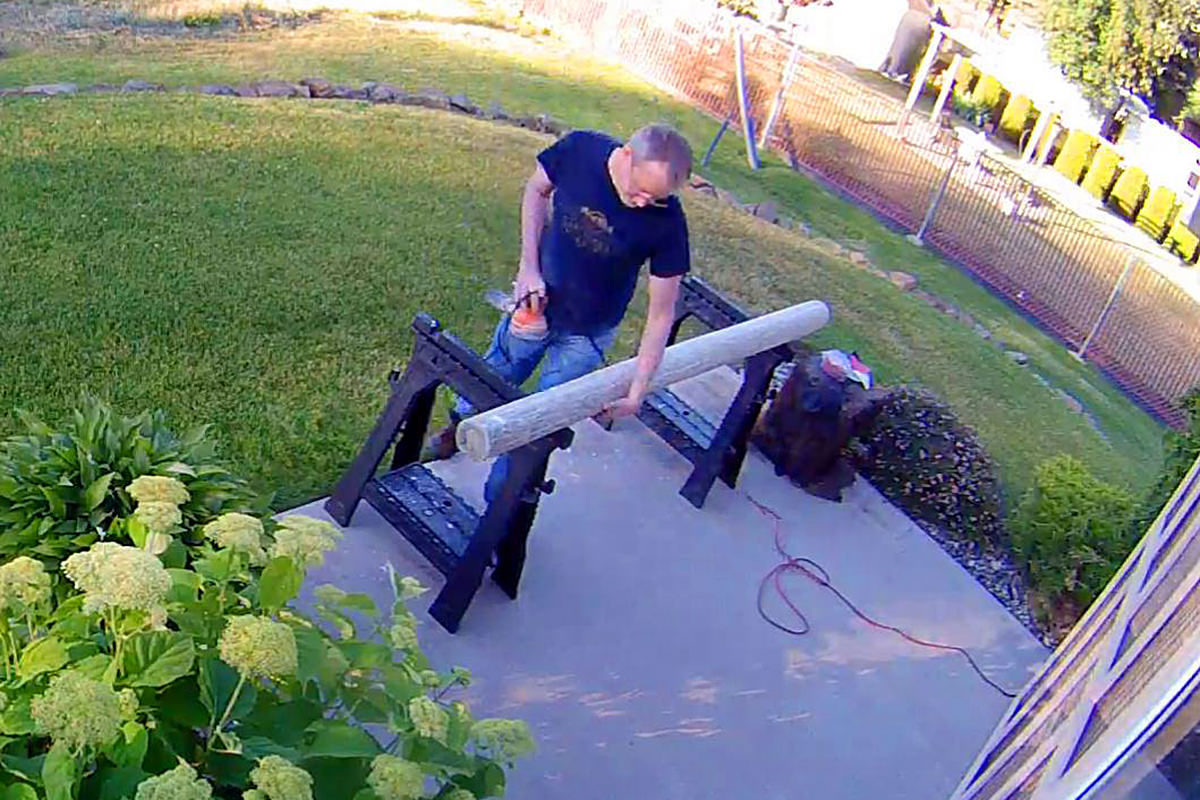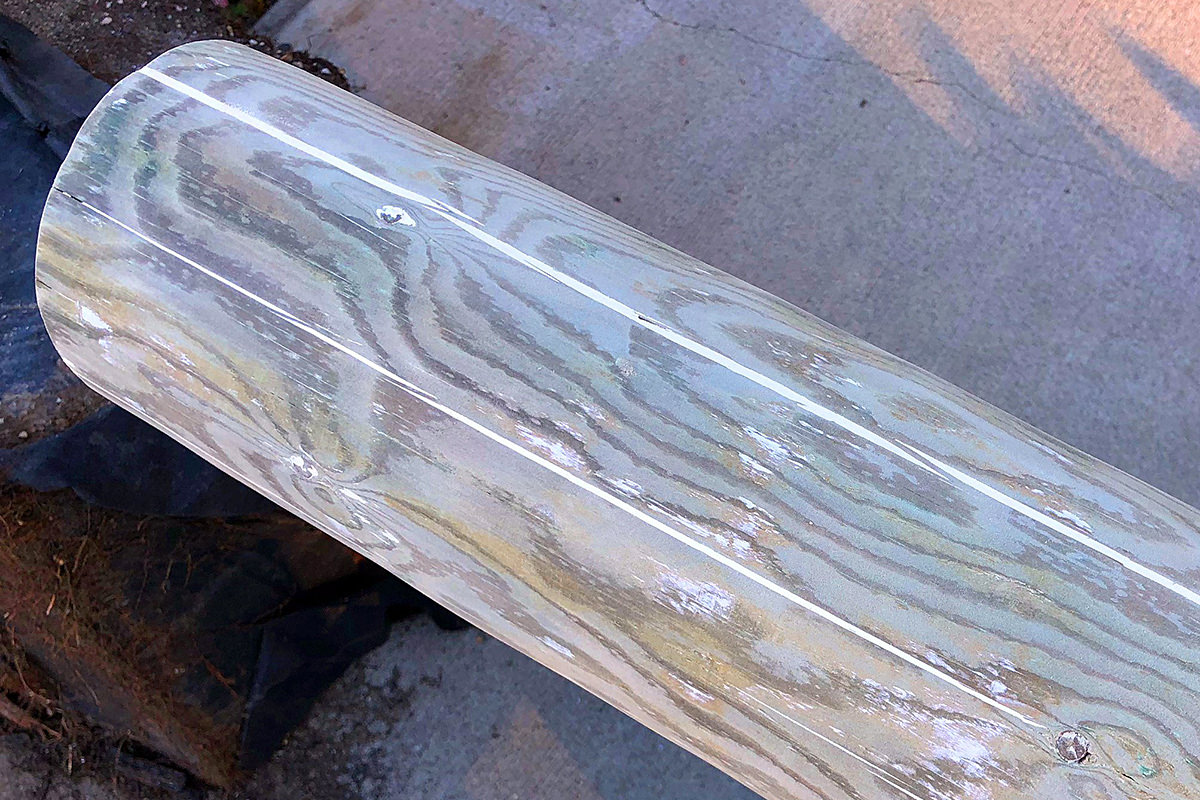 After three coats of shellac to protect it from moisture, I went to see how it was going to fit and discovered it was too tall. And so...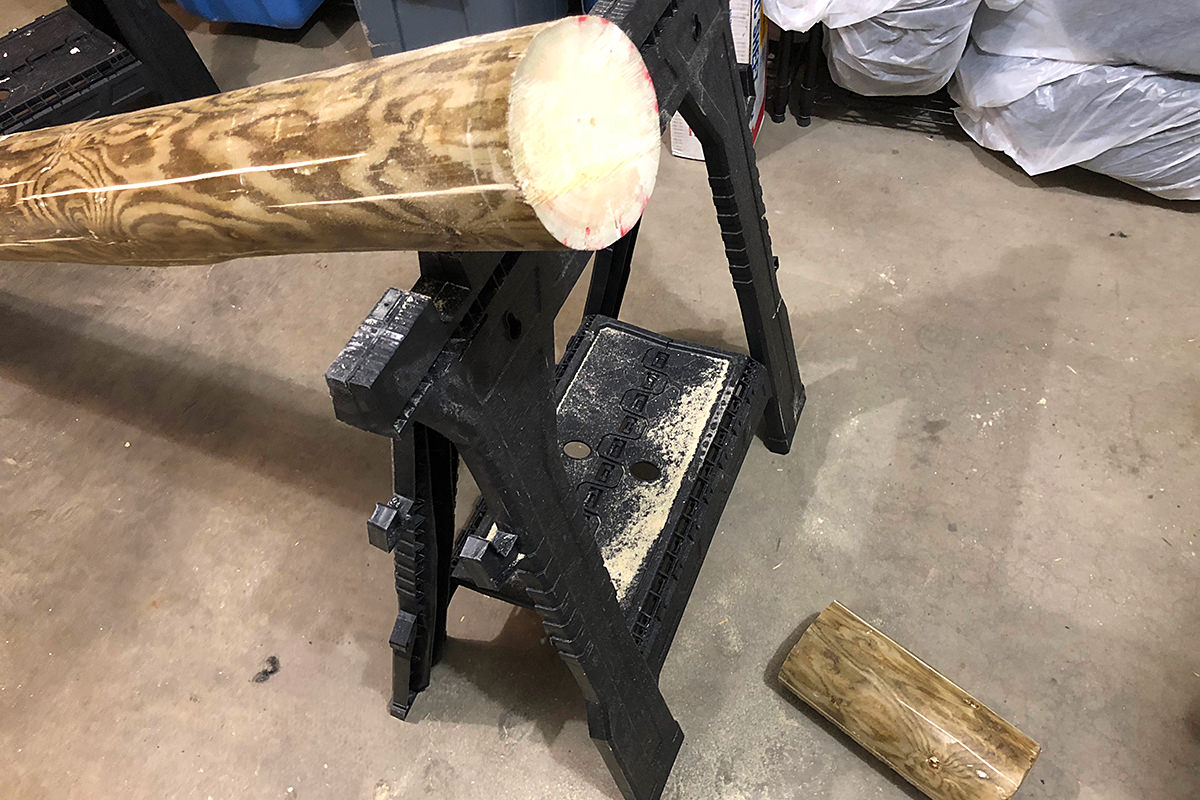 Then it was time to wrap the entire thing in sisal rope so the kitties have something to claw on. I wanted to be sure that it wouldn't come loose, so I bought some cement to glue it in place. Not willing to trust that this would be enough, I stapled it along the way on the back side as well...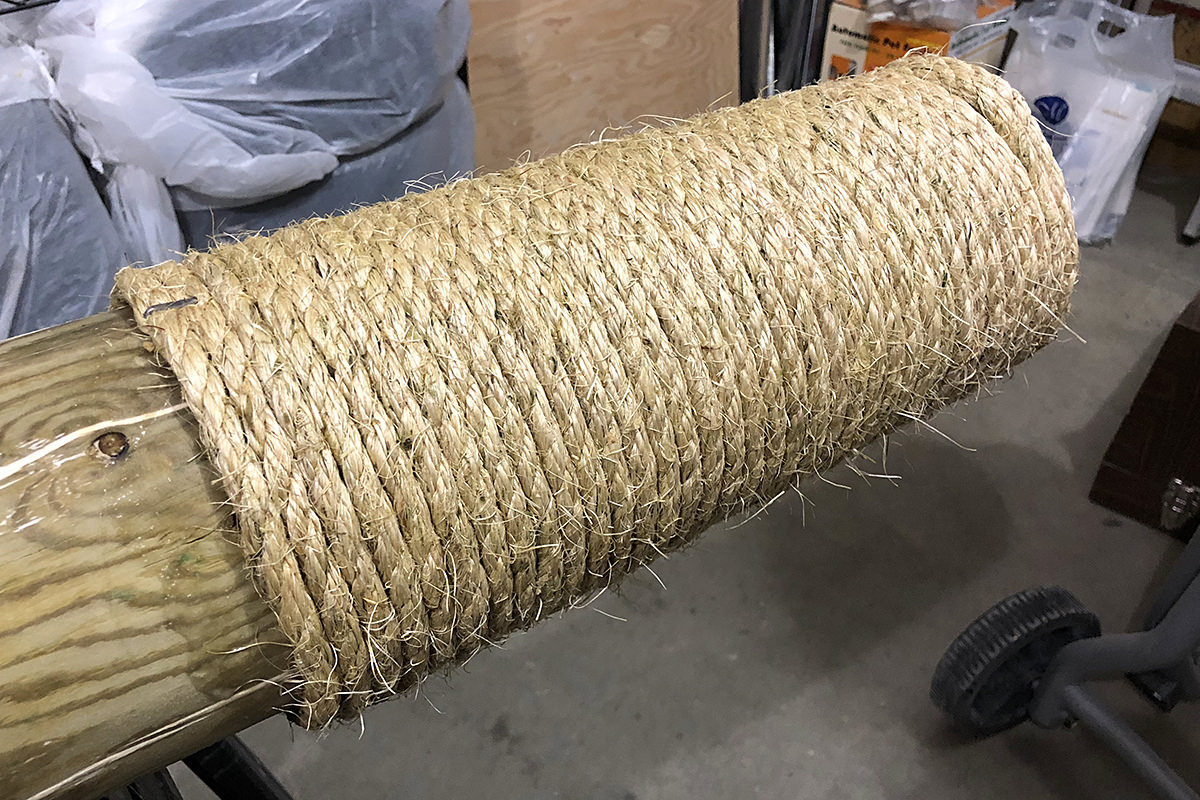 From using maths not quite forgotten (C=2πr) I knew I needed seven rolls of 50-foot, 3/8" sisal. The farm & feed store only had five, so the remainder had to be bought at Home Depot. It was slooowwww going, as I was having to glue-wrap-glue-wrap-glue all the way down...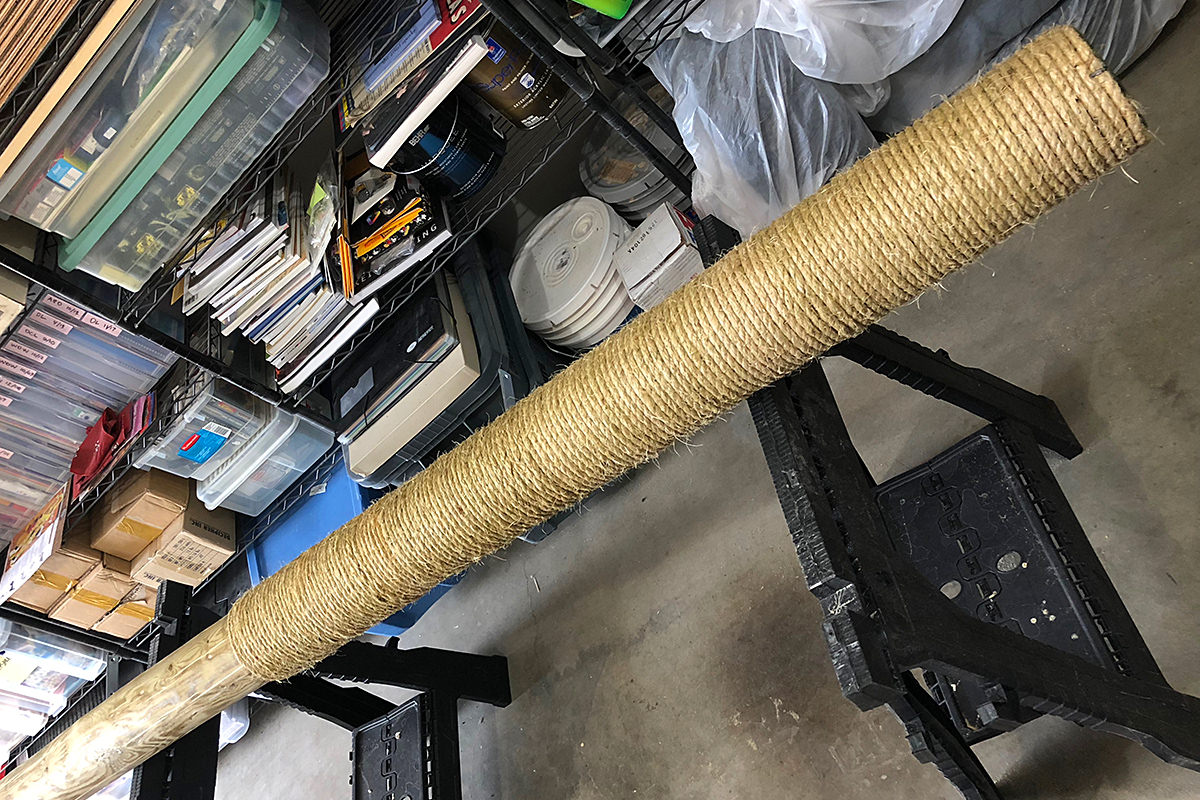 Installation was pretty easy. I had wrapped brackets under the sisal... the ends were protected by shellac and silicone, and the spot I had designed for it was easily accessible. I added a third bracket to the top of the pole so it was secured to the ceiling as well. Once it was all screwed together I couldn't budge it, so I'm confident it will be safe for Jake and Jenny.
And speaking of the little monsters... Jake watched me install it through the window and ran out to start scratching on it the minute I opened the door. Looks like another catio success!
I have one final piece for PHASE TWO that I'm hoping to get to in-between other projects next month. Then, depending how long I'm otherwise occupied in my wood shop, it's on to the finale of my catio plan... PHASE THREE.
Until I dream up PHASE FOUR, of course. Lucky cat bastards!
UPDATE: And... Father's Day came early. Jenny just climbed the entire pole from bottom to top! So proud! Unfortunately, she was climbing opposite the camera, so I don't have video... but here's her little paws peeking out as she scaled to the upper shelf...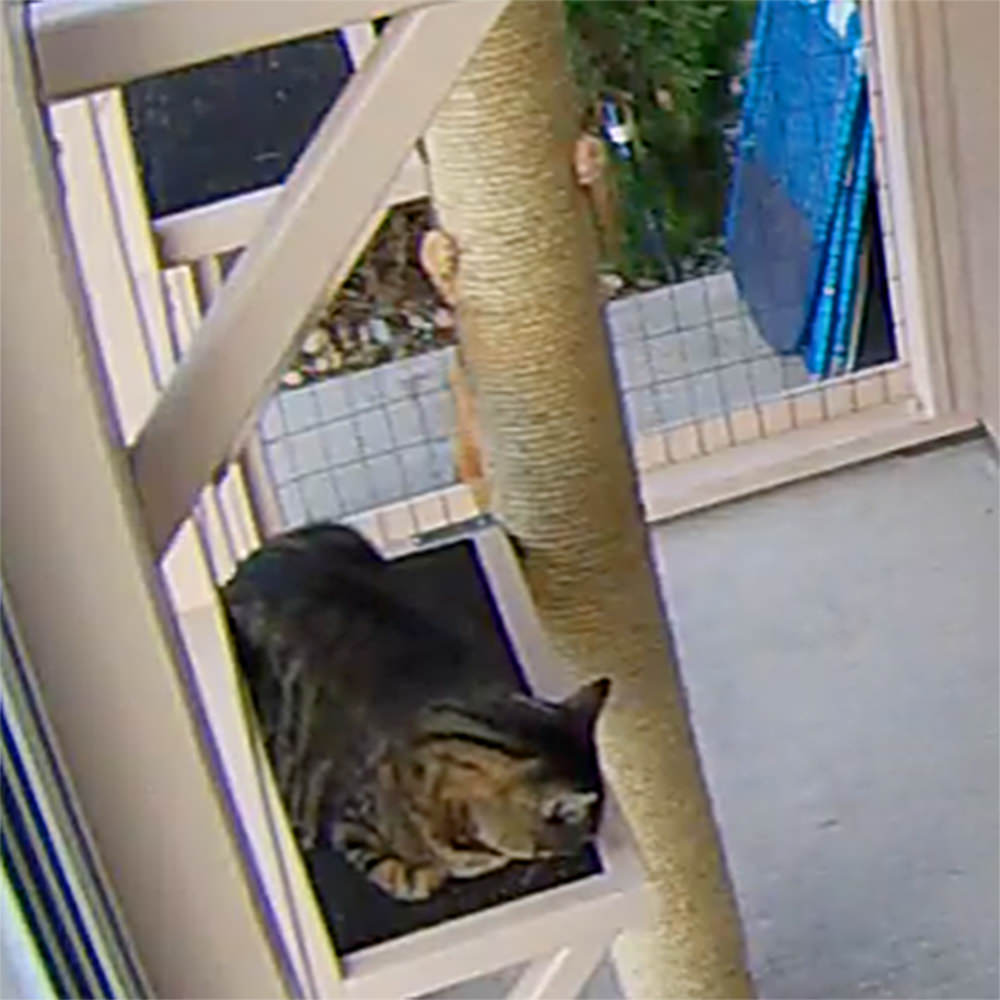 That she ran down the ramp I had installed last weekend is just icing on the cake!