Hope you're enjoying those lazy, hazy days of Summer, because an all-new Bullet Sunday starts... now...

• Munneh! But, yes. By all means. Let's invest our money in coal. Soon-to-be-obsolete coal that nobody is going to want when there are going to be far cheaper, cleaner, and more efficient ways to get our energy...
I mean, we could bring this technology to former coal towns and train the workers there for jobs that will actually matter. But, no. Because coal. Uh huh...
The sheer idiocy involved in killing off the American worker by our politicians is just astounding. We're not going to be competitive in the global job market, and we did it to ourselves by electing assholes who are more interested in fleecing taxpayers for the benefit of coal executives than creating jobs for ex coal miners.

• Kens! And so This happened: Mattel released 15 new variations of Ken Dolls... aka Mr. Barbie...

And no, your eyes are not deceiving you... there are Ken dolls with a man-bun now. I can't fathom the parent that would buy their daughter (or son, for that matter) a doll with a fucking man-bun on it, but since society is hell-bound anyway, here you go. As if that weren't enough, the Kens are available in three body types: Original, Slim, and Broad. Because heaven only knows we don't want to cause body identity issues in our children. Their dolls have hipster man-buns now, and that's enough fucking trauma for childhood.

• MMMMMMEAT! Clearly God wants everybody to be vegetarian, and this is His solution... OH, LOVELY: THE TICK THAT GIVES PEOPLE MEAT ALLERGIES IS SPREADING. From the tick's perspective, I'm guessing that people taste like chicken.

• White! "Being white in this country, I should just shoot myself." — Somebody please hand her a gun. Because this racist fucking waste of space shouldn't be raising kids... let alone be allowed to join society...
No matter how many times I see bigoted shit like this, I remain amazed. Not that assholes such as her exist... but that they feel so confident in their racist bullshit to act this way in public.

• Hope That Helps! Ben Palmer released video from one of his shows and it is everything you'd hope it to be...
Watching him troll on Facebooks is one of the reasons I am happy that Facebook exists.

• HomeShit! You know, I understand that companies can't release a winner every time. There are going to be some duds, even for the most inovative of them. I get that. Honestly I do. But Apple's HomeKit is such a festering pile of shit that I cannot fathom why in the hell they don't scrap it and start over or fix their stupid crap so it will actually function reliably. Thank heavens the only thing I was stupid enough to trust to Apple's failed system is my door locks. I wanted them on a completely separate system from the rest of my home automation for security reasons and, hey, it's Apple... right? What could go wrong?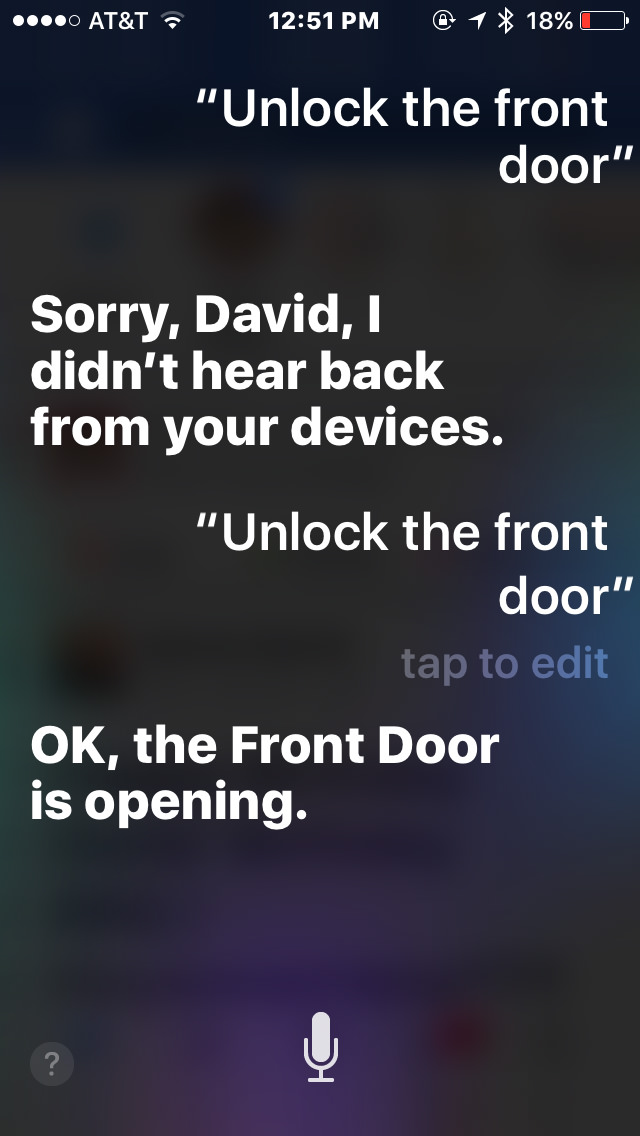 I never dreamed the answer to that question would be everything. Apple should just do everybody a favor and kill off HomeKit instead of continuing to pretend that they give a flying fuck about home automation.

Dis be da end, everybuddy.