My cats are a never-ending source of entertainment. They are also not of this earth and defy all my attempts to understand them. That, in itself, should keep them at a distance, but the truth is that they have become intricately woven into my life in unexpectedly deep ways. Part of that has to do with the fact that I'm single and all my best friends and family don't live here, so the cats are acting as surrogates. Part of it has to do with the fact that, for the most part, I like animals more than people.
And part of it is because they're the closest things to kids I plan on having.
Which is why all y'all's horror stories about your kids has zero effect on me.
Sure, your baby may have exploded diarrhea at a McDonalds birthday party... but last night I had to chase Jake around with a paper towel because he had a pebble of poop stuck on his sphincter. His efforts to scrape/bite/rub it off only resulted in an inflamed butt-hole, so there I was. And then this morning I had to inspect his sphincter to make sure the irritation and redness had subsided, which it had. And thank heavens for that, because otherwise we would have ended up at the vet, and nobody wants that.
And sure your baby may cry because it wants to be held... but this morning Jenny was crying as I was trying to leave for work because she wants to be petted. And, unlike holding a baby where you can do other stuff, petting Jenny demands 100% of your attention. And since she knows I will drop everything when she's meowing, she will keep doing so until I give in. The good news is that she was so desperate for attention that I was able to spend 10 minutes brushing her with The Furminator.
And sure you spend your days and nights worrying about how you're going to afford to send your baby to college one day... but I'm spending my days and nights worrying about whisker fatigue.
And for those of you who don't know what "whisker fatigue" is... allow me to introduce Dr. Catsby...
Now, most probably like you... when I first heard of "whisker fatigue," I called bullshit. Cats have been eating out of tiny bowls for hundreds of years. This is just some lame marketing ploy, right?
But then I started observing my cats.
There are times Jake will paw food out of the bowl onto the floor and eat it there.
Jenny is always hesitant to start eating. Furthermore, she won't actually stick her head in the bowl and bite the food... she licks it until she can't reach it. But when I put the food in a wide bowl or a shallow plate, she will bite it.
Jake will sometimes stop eating, walk around a bit, then come back and sit in front of the bowl like he wants to eat... but sits there for a while before doing so. I think it is actually hurting my attempts to get him to lose weight, as he's eating more than he normally would because he's making so many trips.
There are times Jenny refuses to eat at all. And by the time she's finally starving enough to force herself to eat, Jake will have eaten all her food.
I've tried plates, but the food gets pushed all over the place. I've tried shallow bowls, but the food still gets trapped in the corners. =sigh!= I guess you win, Dr. Catsby...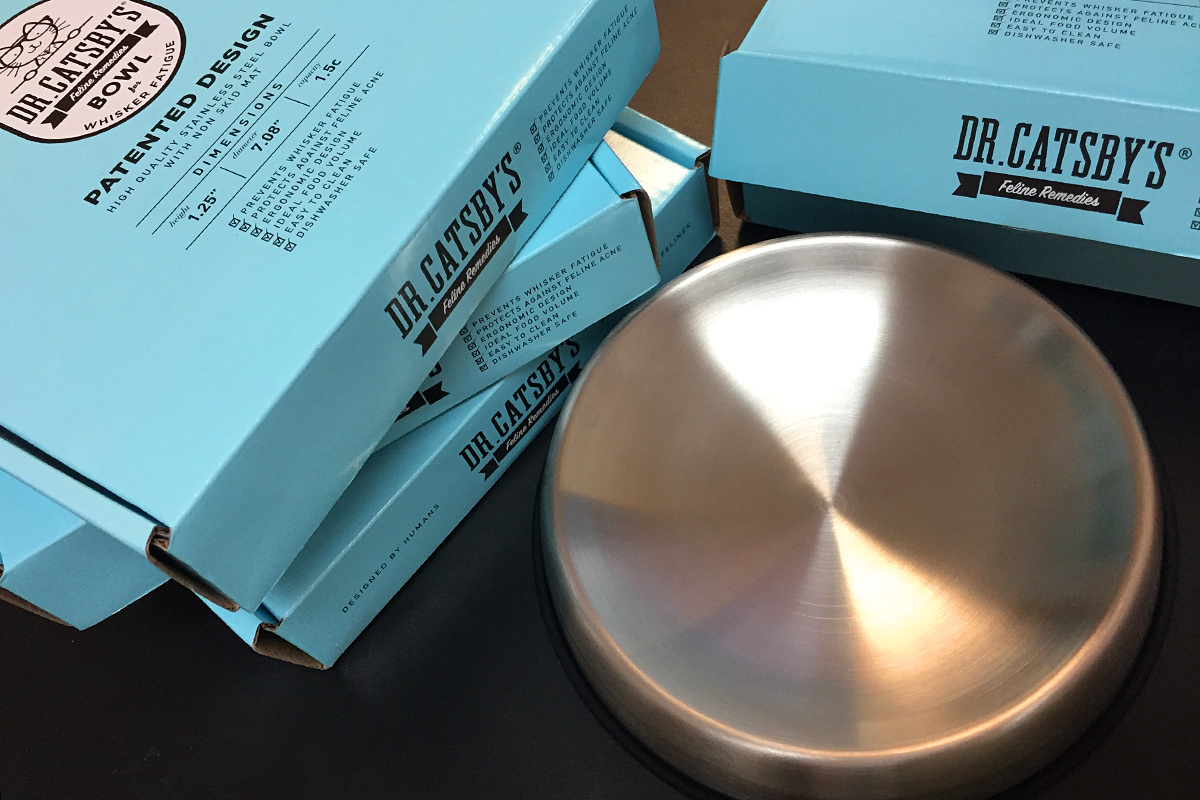 Expensive little suckers.
But if they work? One less thing to worry about!
Though I do hope that Jake can keep a clean sphincter for at least a month before I'm worrying about that again. If I wanted this kind of stress I would have had kids