Be sure all loose items are securely stored under your seat and remember there's no flash photography, because Bullet Sunday starts... now...

• Halloween! 'Tis the season for "Mickey's Not-So-Scary Halloween Party" once again. Taking place after the normal park hours, the party has a special parade "Boo to You!" and a really nice fireworks show in addition to trick-or-treating throughout the Magic Kingdom park...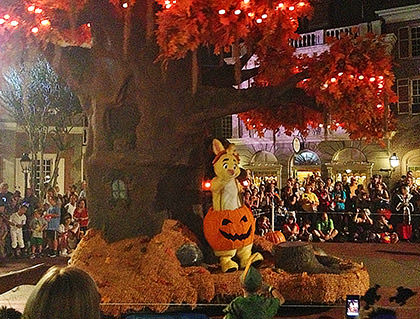 It seemed a lot more crowded than the last time I did Mickey's Halloween, with the trick-or-treat lines being absurdly long. So totally not worth waiting 15-20 minutes for a handful of the cheap candy they're handing out.

• Star Tours! The last time I was in Orlando I didn't have time to do the whole Disney thang, so I missed seeing the "new and improved" Star Tours ride. Much to my surprise, it actually is "new and improved!"...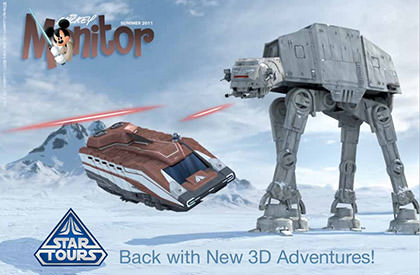 You get a completely randomized experience every time you ride. Two different openings (Darth Vader and Millennium Falcon), three different adventures (Kashyyyk, Hoth, and Tatooine), and three different endings (Coruscant, Naboo, and Death Star 2)... which makes 54 different possible combinations. I kept riding until I saw all the pieces I wanted to see. The only two I didn't experience were the pod race on Tatooine and the Trade Federation battle on Naboo (since I don't give a flying fuck about the shitty Star Wars prequels. Overall, very well done and a lot of fun!

• Safari! Even though I went on the much more extensive and interesting "Wild Africa Trek" through the Animal Kingdom savanna, I still managed to get in a ride on the canned "Kilimanjaro Safari" they offer. Much to my surprise, the "ride" has changed. No longer is there a story element about chasing poachers and rescuing a baby elephant... that's all gone! Instead, it's "just a safari" where you may (or may not) see many interesting animals. The poaching story was kind of lame, so this is probably a smart move... but it was still kind of shocking that the ride wasn't the way I remembered it.

• Beignets! No trip to Walt Disney World would be complete without a trip to Disney's Port Orleans' Resort for breakfast beignets!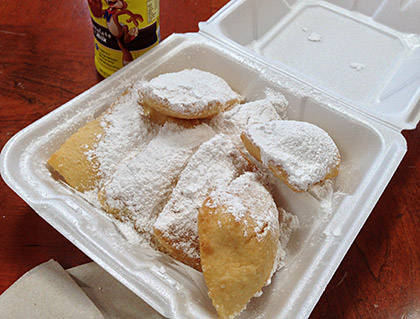 • Dining! This trip I was sure to eat at two of my favorite Disney restaurants... both located in their Hollywood Studios park, both of which I highly recommend (assuming you can get reservations or manage to get in without them... they're really popular). First up is the Sci-Fi Dine-In Theater restaurant, which simulates an old-time drive-in theater playing crappy old sci-fi movies and tables shaped like cars...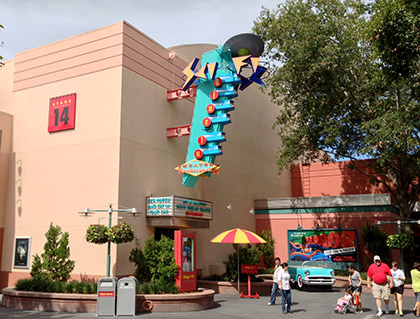 Next up is the 50's Prime Time Cafe, which is set up to look like a house from the 1950's, complete with sassy waitresses bringing out "mom's food" and reminding you to "KEEP YOUR ELBOWS OFF THE TABLE!"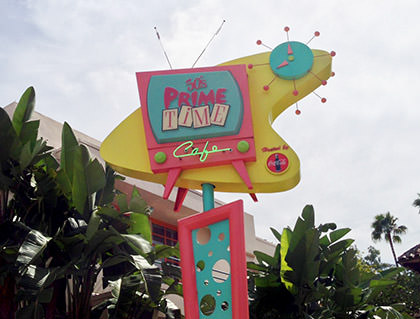 A new restaurant to me this time was "Via Napoli" with authentic Naples pizza. Their White Pizza was amazing, and I will definitely be back...
And, of course, there's always Earl of Sandwich in Downtown Disney, which makes the best sandwich you will ever eat...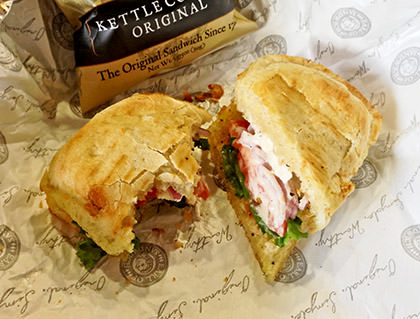 It's surprising that I don't gain 50 pounds every time I come here. I spend most of my time eating.

• Hunter. One of the best shows nobody ever saw was called Oh Grow Up! which was a short-lived comedy by Alan Ball (of American Beauty, True Blood, and Six Feet Under fame). I was a huge, huge fan, which is why I was very sad to just now learn that Oh Grow Up! lead actor Stephen Dunham died back on September 18th. His character of Hunter Franklin was not an easy role to pull off... but Dunham managed it flawlessly...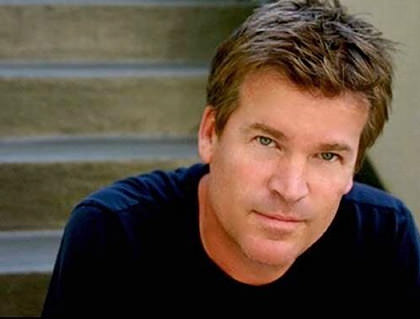 Oh how I wish they would honor Dunham by releasing Oh Grow Up! on DVD or even iTunes download!

Annnnd... I could probably shoot off another dozen bullets here, but I've got to be able to get caught up on sleep sometime!