Last night I went to a show by the Blue Man Group at Universal Studios CityWalk here in Orlando. I had seen them previously in Las Vegas and new this show would be smaller... but it was still pretty darn entertaining. Don't know if it's truly worth the high ticket price, but I was happy I got to go...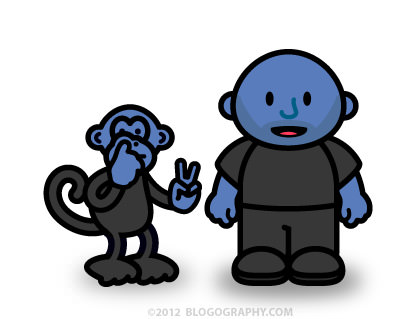 What I am NOT happy about is paying for internet here are the Universal Studios Hard Rock Hotel and having it be so damn slow that I can't update my blog. Guess I have to wait until I get back home before I get to post my entries for the next couple days.
Nothing quite like paying for shitty internet. Sure Disney's internet wasn't anything to write home about, but at least it was free.
And speaking of color... Blogography will be going PINK for October again this year. Be safe, ladies!