Posted on August 23rd, 2021


Ugh. Not this shit again.
UPDATE: Well, wow. This just made my Monday suck a magnatude less!
Holy crap! I had no idea that Doctor Strange was going to be such a big part of the movie! Thrilled with it!
Posted on July 19th, 2021

I feel you, Peter...

Remember when, as a kid, Mondays meant that you just had to go back to school after having the weekend off and it felt like the end of the world? This week, as an adult, I didn't even get the weekend off. Brutal.
Posted on October 12th, 2020

I woke up in a haze and, for a quick second, didn't realize where I was. Maybe I was having a flashback to when I was globe-hopping in back-to-back-to-back trips and would forget where I was because the time changes and lack of sleep mess with your head. I've told the story of how I woke up once in a blind panic because I didn't know where I was or how I got there. Everything was unfamiliar and weird. It was the most scared I have ever been, and I didn't figure out what was happening until I turned on the television and saw a cooking show with adorable children using sharp knives and boiling water. They were speaking Japanese, at which time I remembered that I was in the small city of Fujikawa. I had been to a couple cities in Europe for vacation, flew to the East Coast USA for a meeting, flew back to Seattle so I could trade suitcases and get clean clothes, then immediately flew to Japan for work. It was exhausting stuff, but I was young and could handle it. Apparently now I'm decrepit and have trouble waking up in my own bed.
Don't get old, people, nothing good can come of it.
Tomorrow is Amazon Prime Day and another Apple Event.
I'm hoping denim goes on sale so I can afford jeans in the former and that the low-light capabilities in the new iPhone Pro make it worth the trade-up on the latter.
I'm optimistic but expecting disappointment.
Such is life when you don't know where you are and how you got here.
I'd argue that this is my new normal... but, when I really think about it, that's the way it's always been.
Posted on July 6th, 2020

Well that was awful.
Rather than put into words how my week started, here's my cats to do it for me...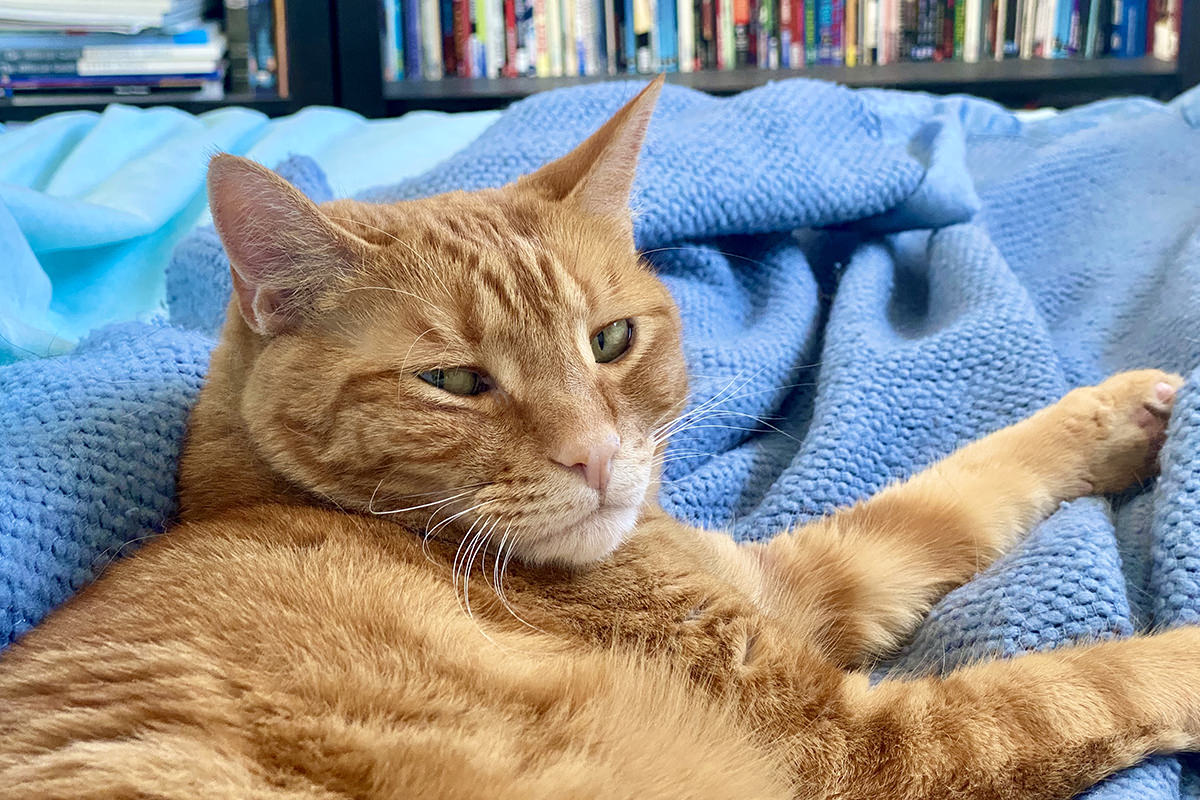 Yep. Pretty much that.
Posted on June 19th, 2019

I didn't step foot in the office this past weekend. Not once. I'm thinking that's probably the first time that's happened this year. It was a good thing... a great thing, even... but I did end up going back into the office tonight and working until very late to do stuff I probably should have done over the weekend, so perhaps it wasn't my smartest move?
This morning when Alexa sounded the breakfast alarm for the cats, there were no cats to be found.
This is highly unusual. But it's also the second time this week. They did it on Monday as well.
85% of the time both cats are lounging around my bedroom waiting for the alarm to chime. 10% of the time one or both of them are not in my bedroom when the alarm chimes, but come running when they hear it. 5% of the time one of them sees something out in the catio and forgets about trying to guilt me into an early breakfast... but the other one is still in my room waiting for Alexa.
My first thought Monday morning was "Wow. What is a big enough event that both Jake and Jenny don't come running when the alarm sounds?" The only thing that entered my head was that a bird flew into the catio and they are out there playing with its corpse. AKA: my nightmare. Poor bird.
But that wasn't it at all. They were just too dang lazy to come running and were waiting for me to come to them at the bottom of the stairs...

Then again today. Well, okay. Fine.
But I draw the line at serving them breakfast in bed!
At least until they demand that I start serving them breakfast in bed, of course.
Posted on June 25th, 2018

I work seven days a week but, alas, that doesn't mean Mondays are any better for me because... because... well, they're still Mondays.
And Mondays is when Carl the RoboVac resumes cleaning my floors after getting the weekend off.
Something that was easy to remember when my security system reported suspicious activity had been spotted on one of my cameras. I tuned in to see Jenny had climbed on the countertop in front of a camera once Carl started roaming, where she was eyeing him suspiciously...
No idea why she can't get used to Carl... but she still hates him after all this time.
Another reason I knew it was Monday?
Well... I had a bit of a lingering cough this morning and decided to take cough syrup for it so I can get some serious work done. And things didn't quite go according to plan.
For those who swig their medicine directly from the bottle because they don't have time to grab a measuring spoon, please be aware that cat anxiety medication looks the exact same as cough medicine in a poorly-lit kitchen from the back...
I bought the anxiety medication to sneak in their water in preparation for their vet visit this past February. For reasons unknown, I never put it back in the cat cupboard after their appointment was over and just left it on the window sill with everything else. Can you guess which one I grabbed and swallowed?
Not that I couldn't use some anxiety medication right about now. I have been going through some awful, traumatic times these past couple weeks, and it's really starting to wear me down. If I'm going to keep buying into the idea that everything happens for a reason, then maybe this was supposed to happen.
If I start licking my butt and peeing in a box*, I'll be sure to let you know.
Though, to be honest, I really shouldn't be needing any medication for stuff like this. Not when I have cats.
Sometimes.
When I'm feeling all is lost.
And I have nothing.
One of my cats shows up.
And reminds me that I have everything.
Like this morning when I shook myself awake and Jenny showed up.
Jenny will happily fall asleep if I lay my arm across her and scratch her face. She loves it, and you literally can't do this long enough...
But the minute I stop? "HEY! I DIDN'T TELL YOU I WAS DONE!"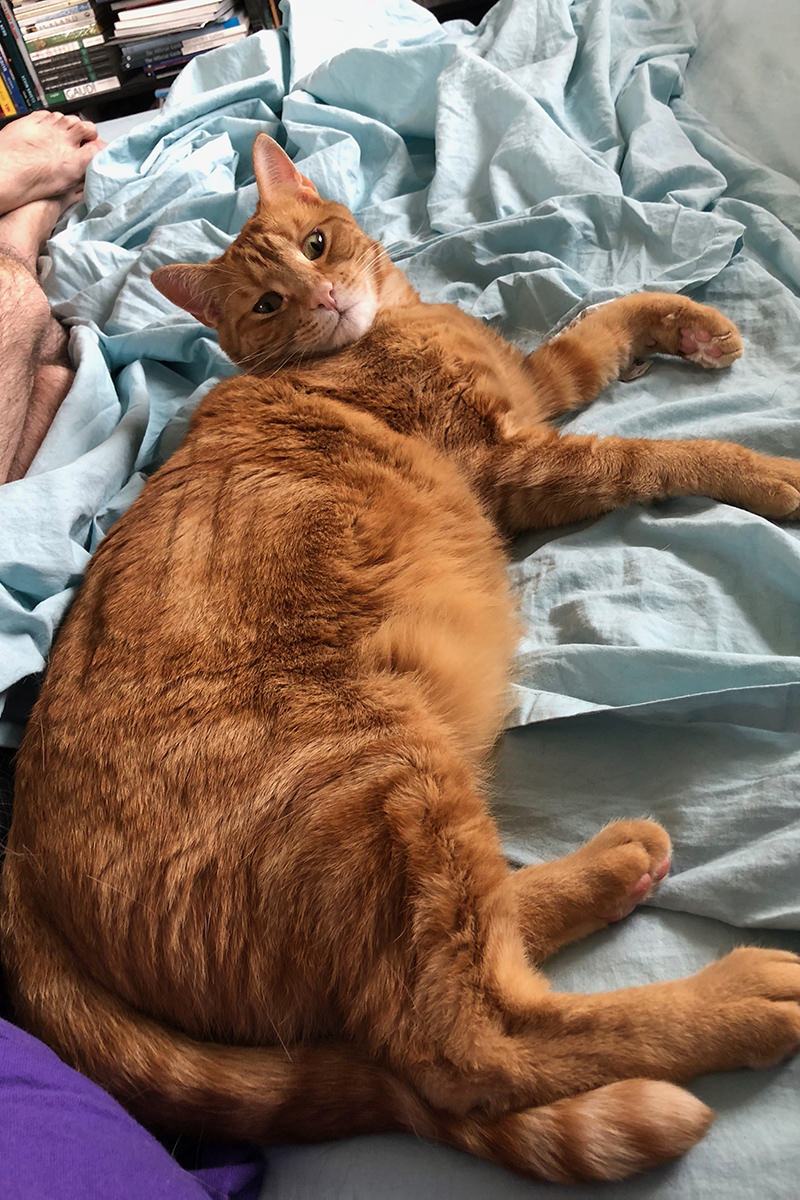 And then I have to give her mad love again because right now the only thing that makes me happy is when my cats are happy...
After Jenny left, Jake showed up for his turn...
And all was well.
Until I had to get out of bed and hop in the shower so I can start my day (and take cat medicine, apparently). Then Jake decided to show his displeasure by hopping up on the window perch and pouting at me.
I couldn't bear that, so I found Catnip Lobster to keep him company. He was still hugging it when I got out of the shower...
How much would my life suck without cats?
I honestly never want to find out.
*Well, licking my butt and peeing in a box more than I usually do, I should say.
Posted on June 11th, 2018

Too sore to get out of bed. Too tired to go to work. Too worried the cats will eat me to die and not feed them. Especially when Jake is looking at me like this...

And it's a Monday...
Posted on June 26th, 2017

My cats are a never-ending source of entertainment. They are also not of this earth and defy all my attempts to understand them. That, in itself, should keep them at a distance, but the truth is that they have become intricately woven into my life in unexpectedly deep ways. Part of that has to do with the fact that I'm single and all my best friends and family don't live here, so the cats are acting as surrogates. Part of it has to do with the fact that, for the most part, I like animals more than people.
And part of it is because they're the closest things to kids I plan on having.
Which is why all y'all's horror stories about your kids has zero effect on me.
Sure, your baby may have exploded diarrhea at a McDonalds birthday party... but last night I had to chase Jake around with a paper towel because he had a pebble of poop stuck on his sphincter. His efforts to scrape/bite/rub it off only resulted in an inflamed butt-hole, so there I was. And then this morning I had to inspect his sphincter to make sure the irritation and redness had subsided, which it had. And thank heavens for that, because otherwise we would have ended up at the vet, and nobody wants that.
And sure your baby may cry because it wants to be held... but this morning Jenny was crying as I was trying to leave for work because she wants to be petted. And, unlike holding a baby where you can do other stuff, petting Jenny demands 100% of your attention. And since she knows I will drop everything when she's meowing, she will keep doing so until I give in. The good news is that she was so desperate for attention that I was able to spend 10 minutes brushing her with The Furminator.
And sure you spend your days and nights worrying about how you're going to afford to send your baby to college one day... but I'm spending my days and nights worrying about whisker fatigue.
And for those of you who don't know what "whisker fatigue" is... allow me to introduce Dr. Catsby...
Now, most probably like you... when I first heard of "whisker fatigue," I called bullshit. Cats have been eating out of tiny bowls for hundreds of years. This is just some lame marketing ploy, right?
But then I started observing my cats.
There are times Jake will paw food out of the bowl onto the floor and eat it there.
Jenny is always hesitant to start eating. Furthermore, she won't actually stick her head in the bowl and bite the food... she licks it until she can't reach it. But when I put the food in a wide bowl or a shallow plate, she will bite it.
Jake will sometimes stop eating, walk around a bit, then come back and sit in front of the bowl like he wants to eat... but sits there for a while before doing so. I think it is actually hurting my attempts to get him to lose weight, as he's eating more than he normally would because he's making so many trips.
There are times Jenny refuses to eat at all. And by the time she's finally starving enough to force herself to eat, Jake will have eaten all her food.
I've tried plates, but the food gets pushed all over the place. I've tried shallow bowls, but the food still gets trapped in the corners. =sigh!= I guess you win, Dr. Catsby...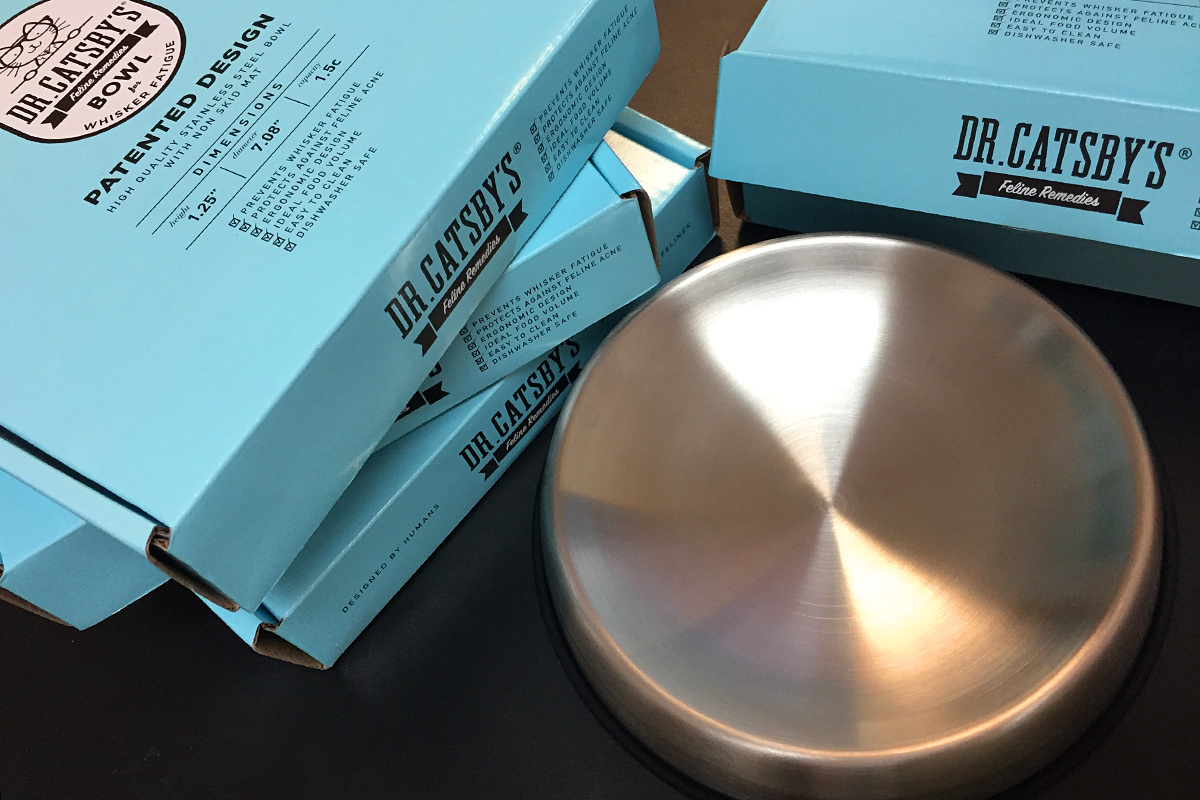 Expensive little suckers.
But if they work? One less thing to worry about!
Though I do hope that Jake can keep a clean sphincter for at least a month before I'm worrying about that again. If I wanted this kind of stress I would have had kids
Posted on May 22nd, 2017

This has not been a very good day.
Last weekend I thought I had a kidney stone, but the pain subsided and I counted my lucky stars that it was gone. Turns out it was a temporary reprieve. Last night I started having pain again, and it only got worse as the evening went on. By the time I woke up this morning, the pain was stabbing through my back so badly that it was hard to walk.
But I had to go in to work, so I took some pills, put on my tough-guy pants, then headed out the door.
Only to find that most of my irises, pretty as they are, had all collapsed under their own weight...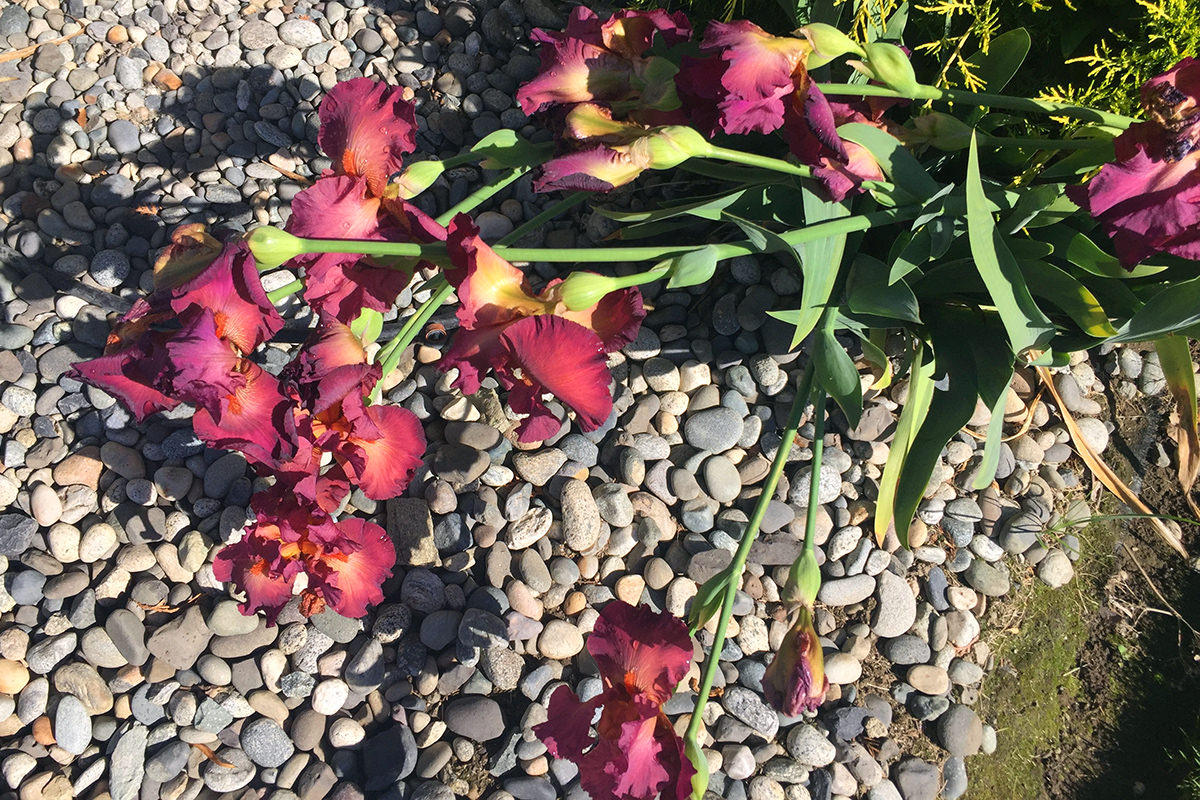 What a stupid flower. I guess bees still pollenate them when they're on the ground, because otherwise I'm guessing they would be extinct. I suppose if they are still alive when I'm feeling better, I'll have to tie them up like last year. Still, those plants that manage to stay upright are as pretty as ever...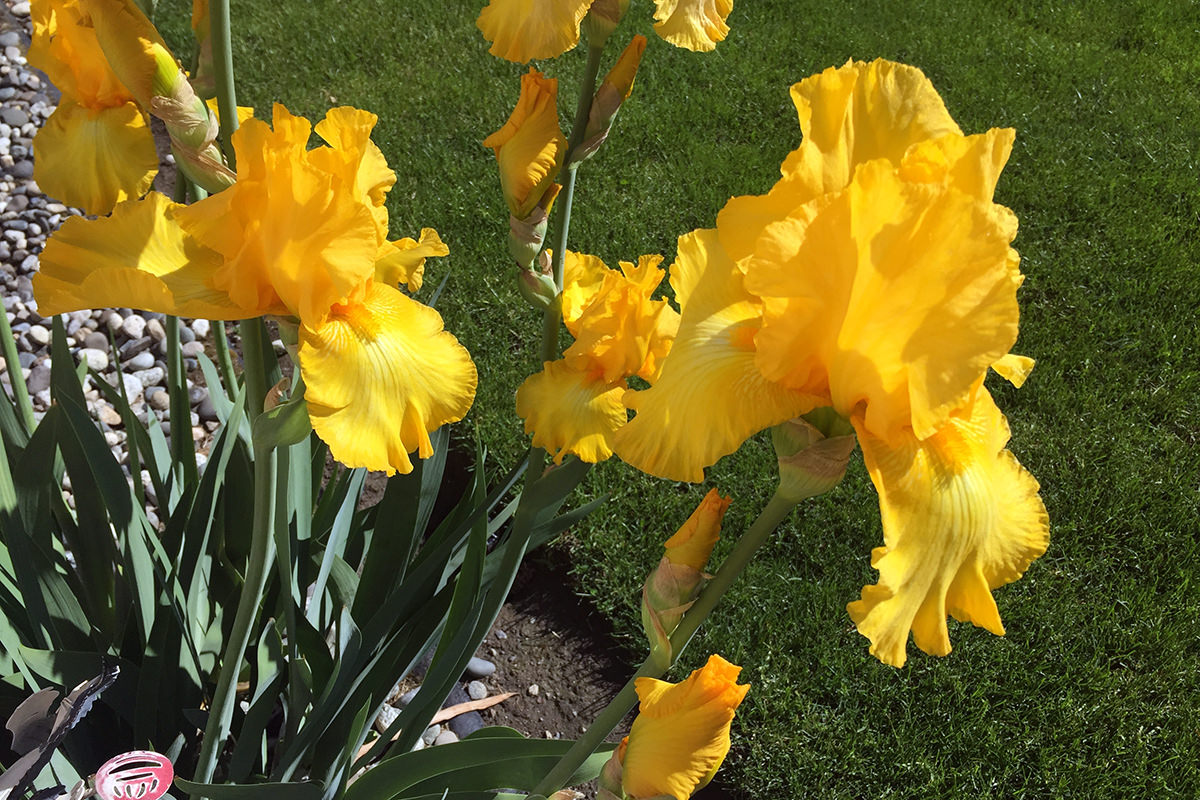 I anticipated that work would be agony, but it actually managed to take my mind off of things... for a while.
By the time noon rolled around I was D-O-N-E.
And so I went back home, took more pills, then had to spend some quality time with Jenny, who was upset with me for leaving her today in the first place. I'm guessing that shedding her winter coat is an itchy process, because she wants to be scratched all the time... and will start crying if you don't comply...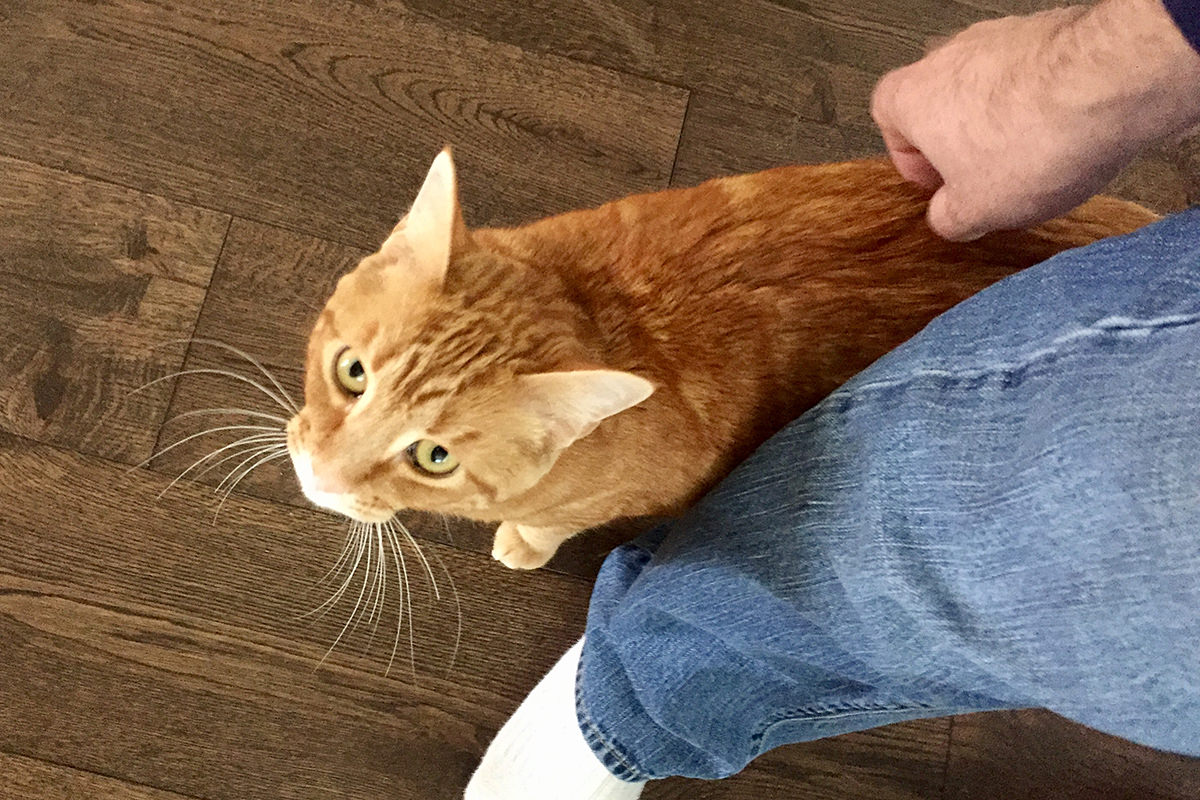 Eventually I managed to disengage so I could go upstairs where I planned to die in bed. It was a good plan... until Jake decided it was his turn for attention. Or maybe he was playing nurse, it's hard to tell...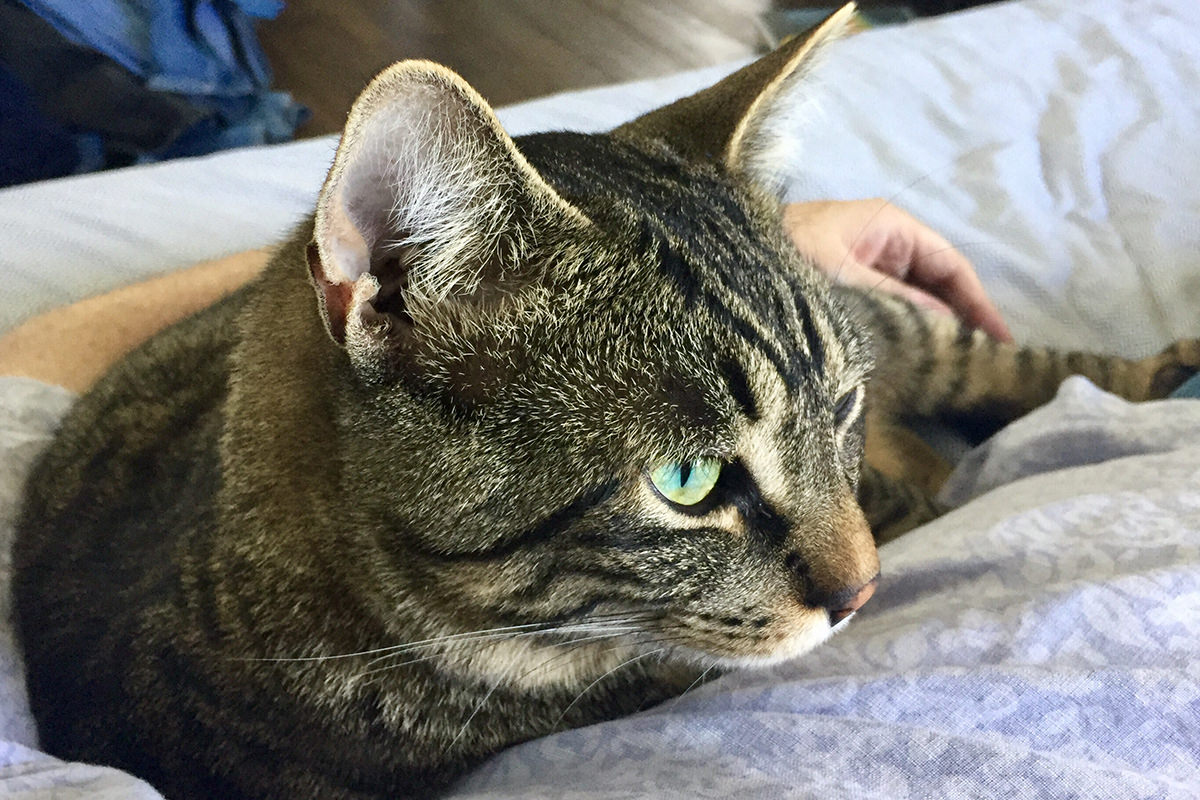 I streamed a couple episodes of West Wing off Netflix, then decided to listen to some music in the hopes I would fall asleep. But Apple's streaming services were shit, as usual, and I couldn't never get my music to load on my AppleTV...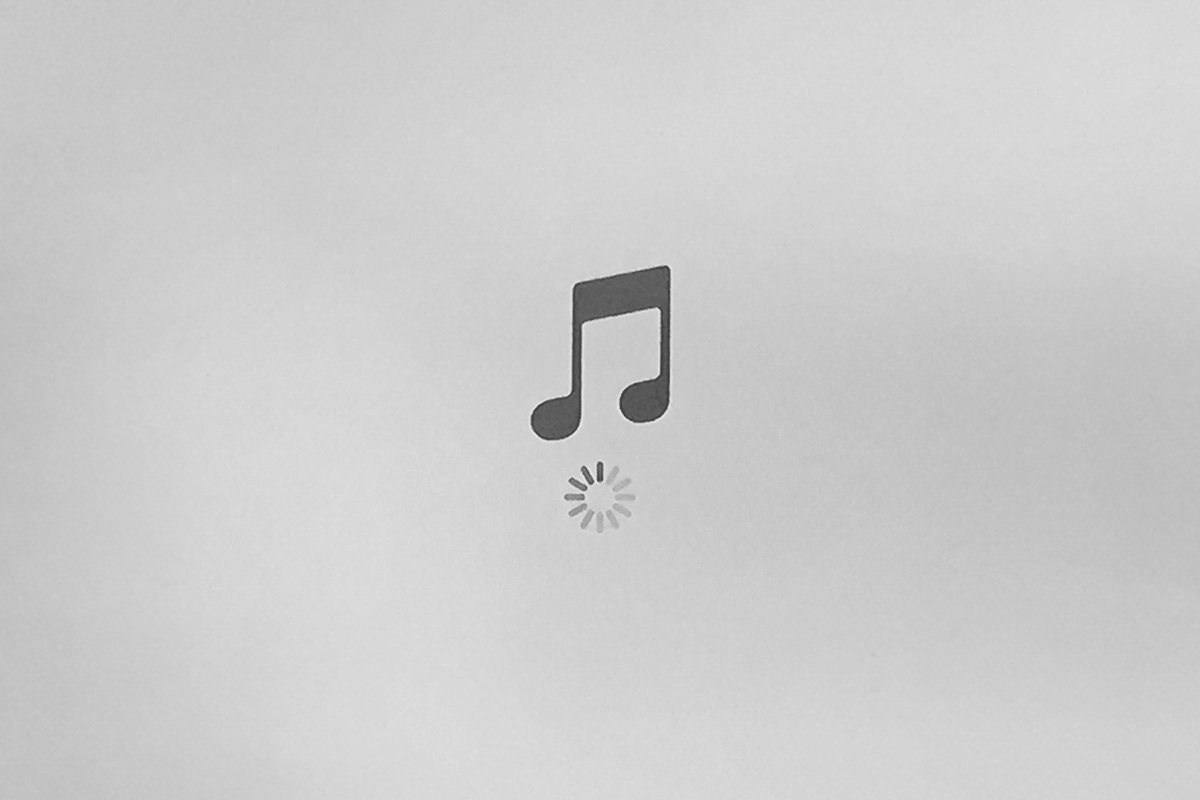 I don't understand why Apple doesn't spend some of their billions of dollars solving a problem that none of their competitors seem to have. I can stream to AppleTV without problem every time I try from Netflix, HBO, Showtime, Starz, Amazon, Hulu, Youtube, and the like... but Apple's streaming rarely manages to work without some kind of issue. If I can get it to work at all. Maybe Apple needs to hire other people to develop their shit since they seem incapable of doing it themselves. When I pay for stuff in the iTunes Store, I expect to be able to have access to it.
Anyway...
Today the heat got up to 86 degrees here, but I never had to turn on the air conditioner... even though I noticed many of my neighbors had. I'm chalking that up to my having installed a ceiling fan in my bedroom, which worked so fantastic for me last year. Such an energy-saver. I wish I had the fixtures in place so I could put them in every room of my house.
And now? Time for more pills and sleep. Fingers crossed. Really hoping that everything works itself out soon, because I can't keep missing work with all the stuff I have to do there.
Much as my cats would probably hope otherwise.
Posted on August 10th, 2015

JUST MAKE IT STAAAAHHHHHP!
I want out.