Originally my "Phase Group" was to be vaccinated in February. Then it was moved to March. Then it was moved to April. Then Washington State surprised me by opening my group on March 31st. I expected that I would have to wait weeks to get an appointment, but managed to get shot on the same day... having no trouble getting an appointment and breezing through the mass-vaccination site with only two-dozen-or-so other cars around.
On April 15th, Washington State opened up vaccination to anybody 16 and older. I was thrilled, but worried over whether or not I could get an appointment for my second shot. Except it was a non-issue, and today was the day of my vaccination part deux.
Thank God they made Washingtonians wait weeks and weeks to get the vaccine! The demand is incredible! Hundreds of cars waiting in line! A complete madhouse — Oh... no... wait a second... I totes misspoke. I WAS LITERALLY THE ONLY ONE THERE!!! No other people getting vaccinated. Just dozens of workers and somebody getting dropped off for work...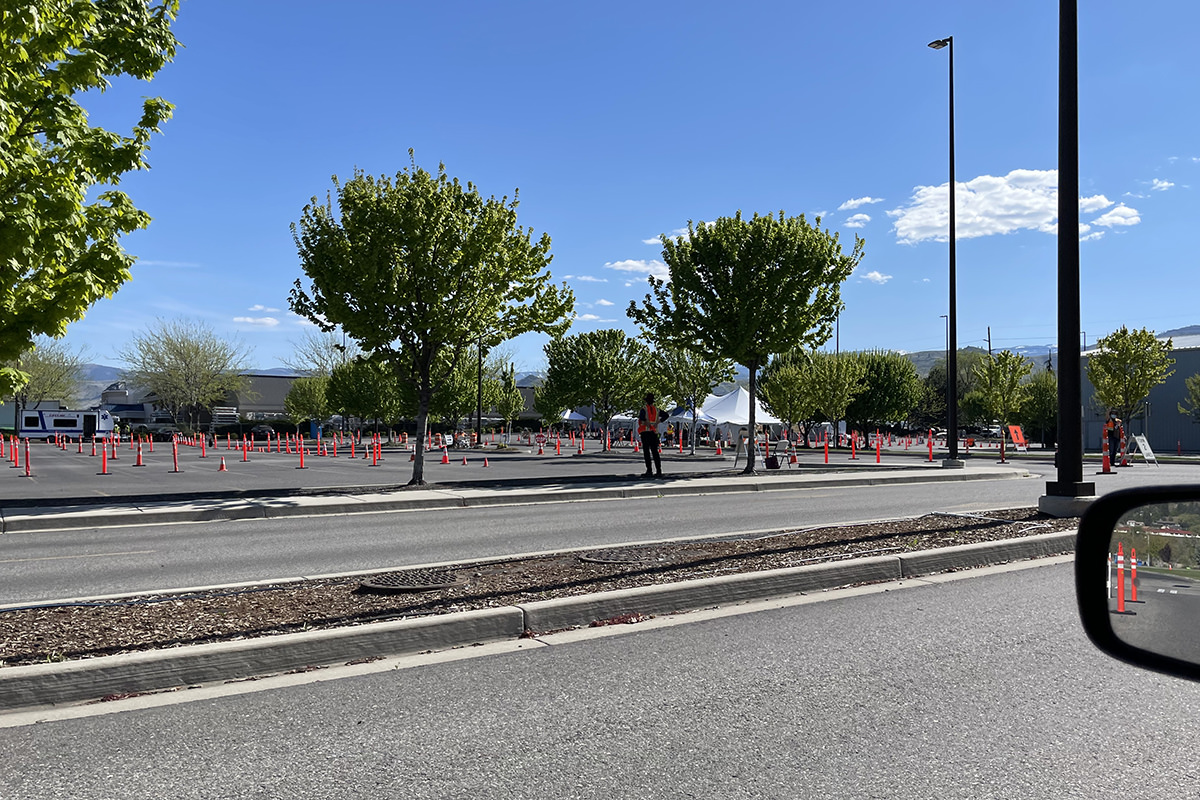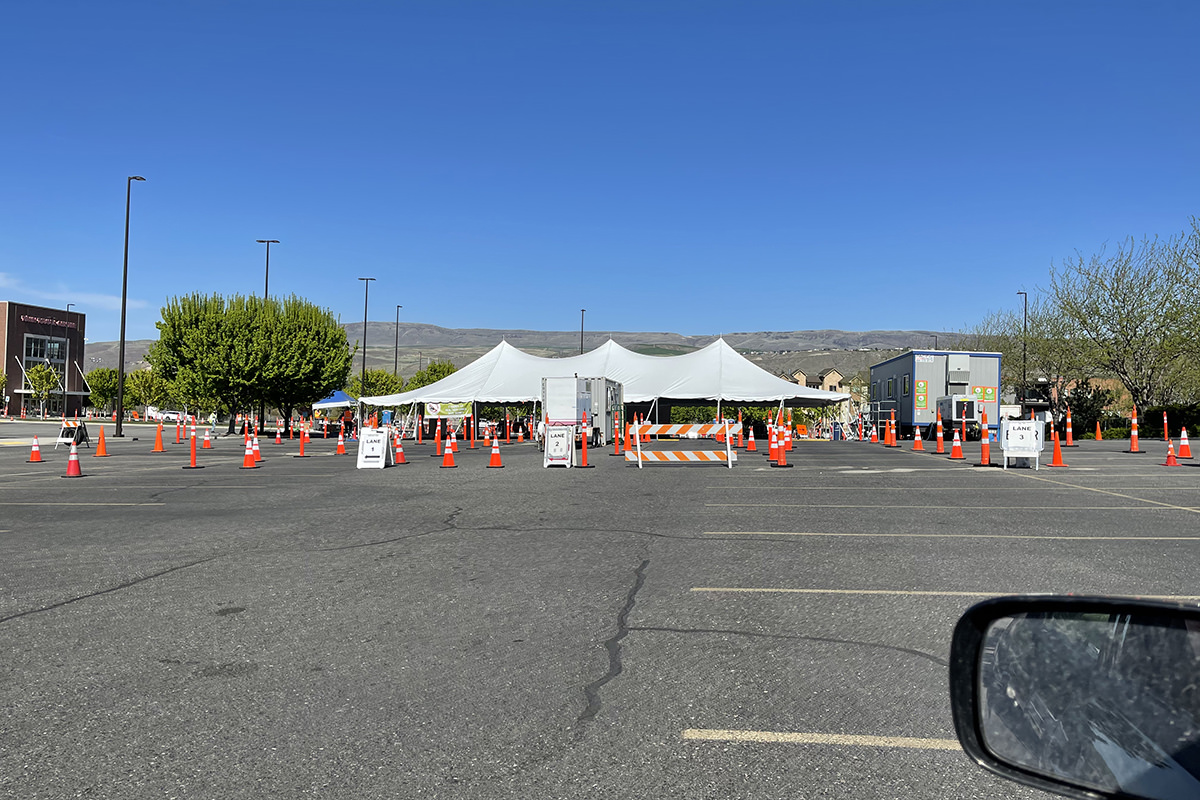 The massive maze they built to handle hundreds of cars was laid out like a queue at Disneyland, but completely unnecessary. At least it was when I was there. Not a single other person getting vaccinated. I worked my way through the maze for checkin... I worked my way through the maze for the vaccination line... then rolled right up to the vaccination tent without seeing a single other vehicle. After immediately getting shot, I went to the waiting area where there were six other cars, whose 15 minutes were up right away so they left. And then there was only me. Before I left another car pulled up next to me, but that was it.
I don't understand what's happening. Now that Washington State is open to everybody age 16 and over, I thought that we'd be doing better than this. Maybe it's busier on the coast because nobody in Redneckistan is getting vaccinated?
That's... crazy.
We're never going to get heard immunity at this rate. A target of 95% is needed, but right now the country is just a little above 50%? Unironically, the people who seem to complain about lockdowns the most are the same people who keep the pandemic going.
Oh well. We tried. Vaccination is open. Literally no waiting.