Life sucks, but don't expect a reprieve from the suckage THIS Sunday... because a Very Special Technology All-Fail Bullet Sunday starts... now...

• Mojang! The only video game I want to play lately is Minecraft Dungeons. It's a fun dungeon-crawler that's accessible to play because the difficulty is selectable for each level. You can go harder than your character-power if you want a challenge... or easier if you just want something to do that won't stress you out. In lieu of a LEGO dungeon crawler, it's exactly what I need...
EXCEPT... I bought it for Nintendo Switch so I have the option of playing it on my television or taking it with me as a portable. The problem is that Mojang did a shitty job of the Switch conversion, so it's jerky and rough if things get even a little bit intense... especially on a television. This is absurd. FAR more complicated games, like Zelda: Breath of the Wild and Diablo III, don't have this problem. Bad enough that Mojang did such a poor job... but to not allow players to decrease resolution and frame-rate settings so they can have a playable game is kinda unforgivable. With the new DLC packs I just bought, it's even more critical that Mojang get off their asses and improve the translation for Switch or, at the very least let us turn the specs down so it plays well.

• Mojang Deux! And while we're at it... why does Minecraft Dungeons crash so often? It happens most when I am playing the Daily Trial, which means all the parameters change when I have to restart and begin the level all over again. That SUCKS. Let me go back to the saved game so I can keep going! But instead it's see a Daily Trial game you like, start to play, crash, then you can't get the same game back. Also... why is the online network capabilities so abysmal? Most times when I resume a game, it wants to go back to the Main Menu so it can connect to the Microsoft Network (again), then gives me an error, then allows me on. It's almost to the point where I wish I could afford an Xbox so I'd have a platform that Mojang/Microsoft gives a shit about. Except I don't think that cross-platform saves are available (even though cross-platform playing is), so that may not even help.

• Apple Watch! Apple Watch is both genius and stupid at the same time. The main reason I bought it was to track my sleep and hopefully get better insight into how I sleep so I can get better rest. Apple Watch doesn't really do much of that, even though it's got all the sensors and crap to do all of that (it can't even keep track of multiple sleep sessions in a 24 hour period!). The Sleep app they give you is complete shit, which is why I bought the fantastic AutoSleep app for $4. It is phenomenal, and what Apple should have included. And, surprise! It will automatically log multiple sleep sessions and doesn't require you to manually set a sleep window. It's just class all the way through...
One thing I'm trying to do is experiment with going to bed earlier. Last night I decided to go to bed at 9:00pm, but Apple Watch kept me awake because the display is on. "Hey Siri, good night." — "Hey Siri, turn off the display." — "Hey Siri, how do I turn off the Apple Watch display?" — And of course none of that works because Siri is a fucking idiot. My blood pressure rising because I can't find a way to put the watch to sleep or tell it's I'm going to bed in the shitty Sleep app, I have to Google that shit on my iPhone and eventually find out that there's a "Theater Mode" that I can turn on. Jesus. For a company that prides itself on making technology easy to use... Apple sure fucked up this part. Might want to look into actually making Siri be useful.

• Ubiquiti! When my old WiFi router died, I wanted to buy a future-proof model with excellent WiFi 6 capability. I landed on the Amplifi Alien because Ubiquiti has such an amazing reputation. It was $380, but I figured it would be worth the insane investment if I could hang onto it for 5 or 6 years...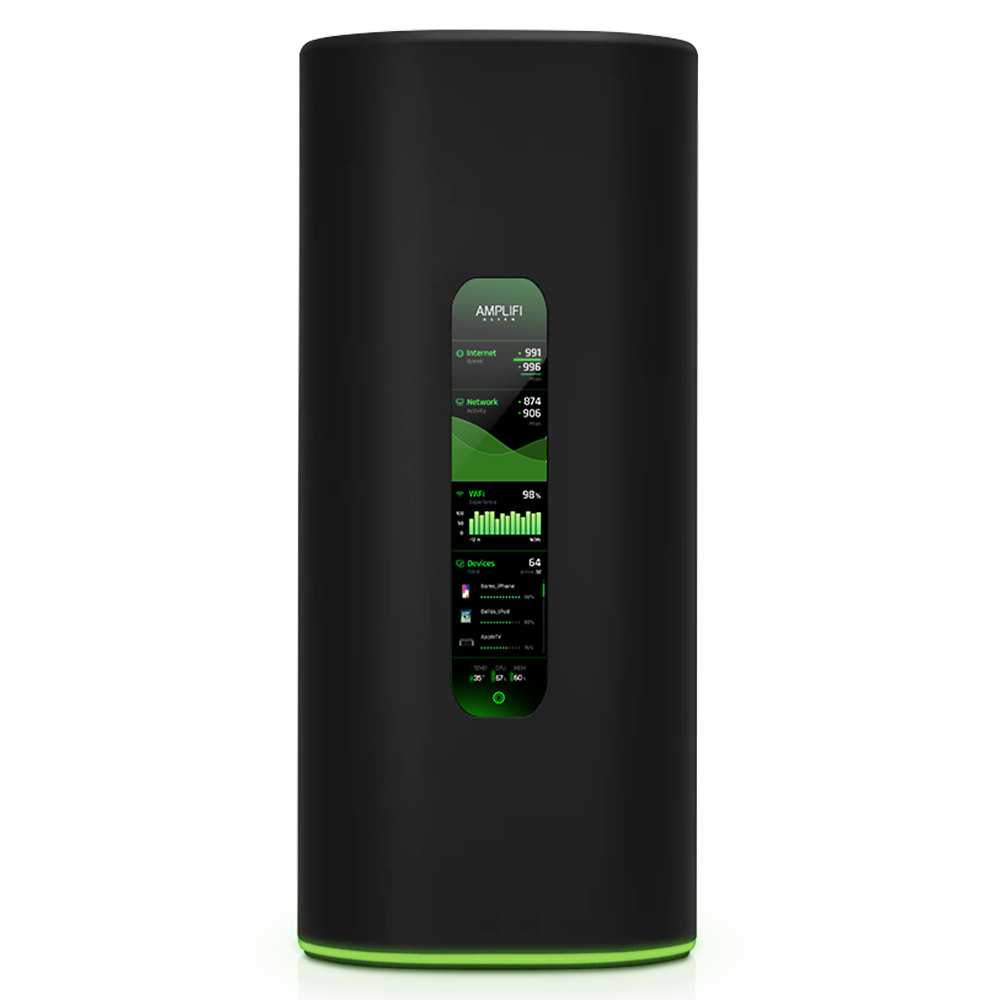 Turns out that NOPE, it really isn't worth the money. Mostly because the built-in firewall is total shit, and there's no way to do the most simple shit like blacklist IP addresses or block countries or anything. THREE HUNDRED AND EIGHTY DOLLARS AND YOU CAN'T BLACKLIST AN IP ADDRESS?? Jesus. What a fucking turd of a router. What's worse? You can't add a third-party device like a Firewalla because it's not compatible with the Alien and, of course, the Alien has no configuration options so you can make it compatible. Thinking of buying a new WiFi router? Avoid the Amplifi Alien at all costs. Overpriced trash with minimal configurability and a pathetic feature set.

• Samsung! I am still feeling very raw that my seriously expensive Samsung television died after just five years. And the fact that there are NO repair parts available and I have to go to the secondary market in order to find them... at a highly inflated price, of course... is typical of a manufacturer who counts on their products being disposible. They want them to fail so they can sell you a new one. Well, I may be having to buy a new television, but it sure as fuck ain't going to be from Samsung.

• PARAMOUNT+! When CBS became Paramount+, there was a special offer to go ad-free for the price of ad-enabled if you bought a year. I did it, because there's a lot of stuff on the streaming service I liked. Problem is? A lot of their older stuff WILL NOT STREAM. New shows? Yes. Old shows? Rarely. Sometimes it will work on a laptop, iPad, and iPhone if you have no ad-blocker, allow pop-ups, don't use a VPN, and turn off every conceivable protection to your network. But even then it's a crapshoot. But here's the thing... it NEVER works on my AppleTV. Old episodes of Ink Master or Drag Race or whatever? NOPE! And it's so fucking stupid. I don't have to turn off all my protection shit when I stream from Netflix, Discovery+, AppleTV+, Hulu, Amazon Prime, Philo, or any other service I use all the time... only Paramount+. What a bunch of fucking assholes. And OF COURSE when you write to their customer support they have you jump through hoops that don't do shit. If ALL MY OTHER streaming services work, maybe it's YOU. If new shows from your network stream fine, but old shows don't, maybe it's YOU. I will not be resubscribing when my year runs out.

• QNAP! This past week QNAP, the makers of my NAS (Network Attached Storage) had some kind of vulnerability which allowed malware/ransomeware hackers to install a program on everybody's NAS drives which encrypted all their files. The only way to get your files back is to pay $500+ to the hackers and they would give you the encryption key. I didn't pay them shit because I have redundant offline backups of all my data (which is harder than it should be because QNAP has a shitty, SHITTY fucking backup app)...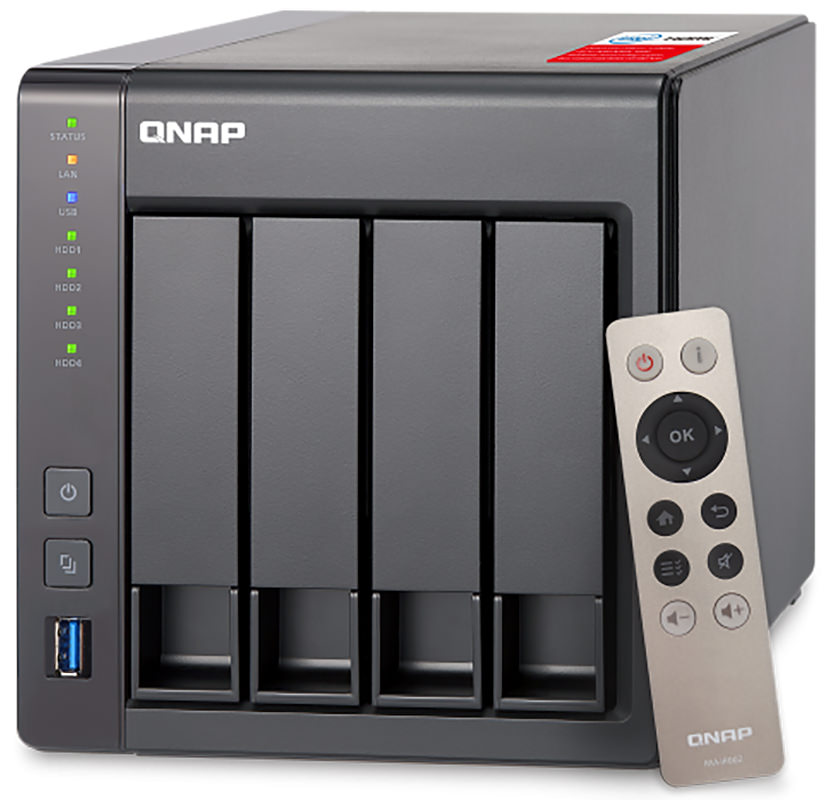 I just deleted all the encrypted files and replaced them with the original. No big deal. After that, I installed a bunch of new stuff on my NAS (including a firewall) to (hopefully) avoid new problems. But here's my beef... WHY THE FUCK DOESN'T QNAP HELP CUSTOMERS UNDERSTAND HOW TO SECURE THEIR DATA AGAINST THESE ATTACKS BETTER? Everything with them is far more complicated than it needs to be, and their customers are paying the price for it. Looking for a NAS? Thinking of buying QNAP? AVOID! AVOID! AVOID!

And that's it for stuff that sucks on this fine Sunday.