I don't usually share work here that's not my own, but sometimes there's something that really begs to be shared, and I'm all too happy to oblige.
I ran across Michele Rosenthal's work many years ago when I was looking for an illustrator for a packaging project. She has a wonderful paper-cut-out kind of style that I love, and is able to distill concepts down to a simple presentation in a way that looks effortless. I've bookmarked her site (along with a hundred other artists) and check in from time to time to see what's new. A couple years ago, it what this work of sublime brilliance...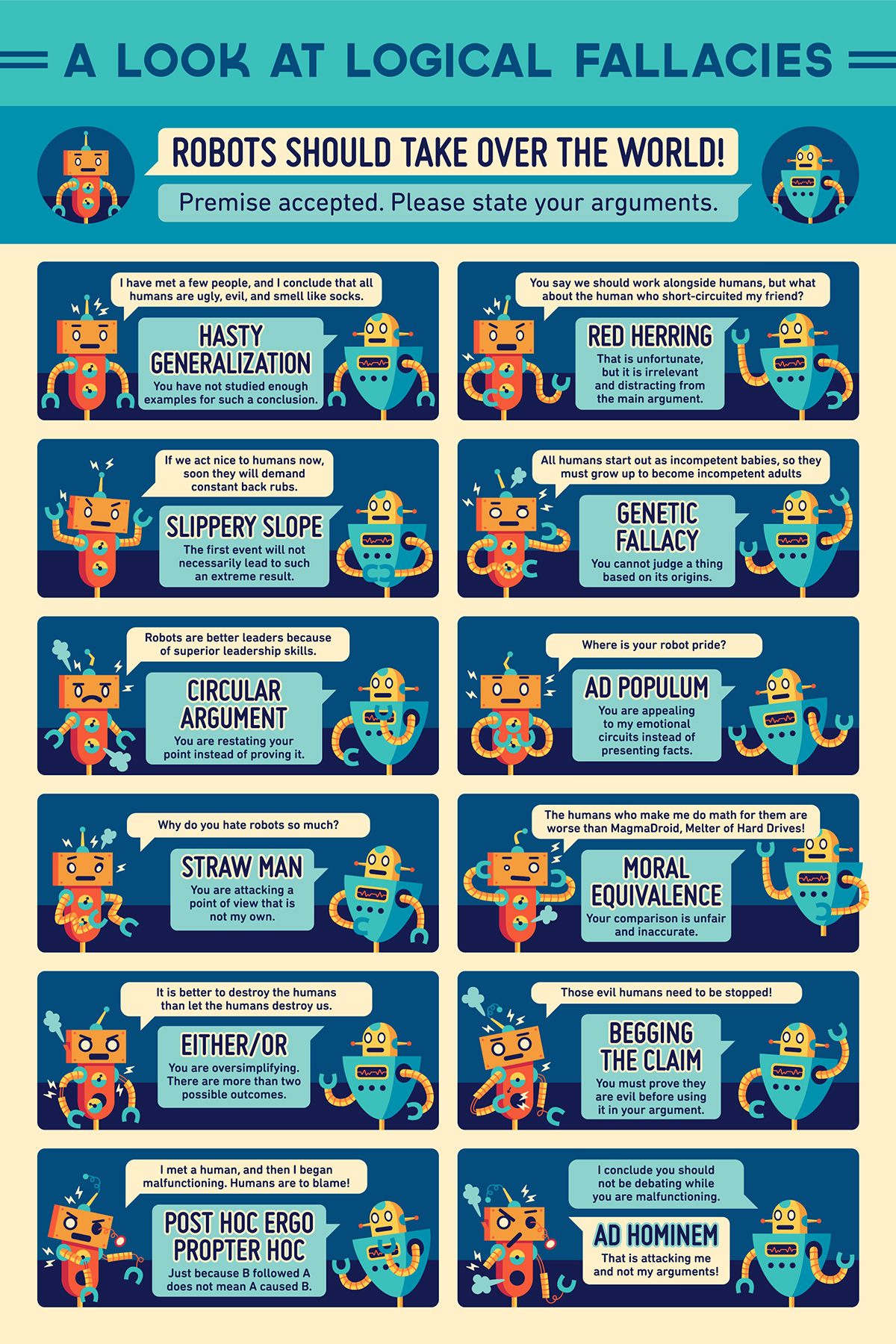 To see the full-size piece or buy a poster, you can visit her website.
Somebody posted it to Facebook today, and I was reminded of how great it was. But the best part was that Michele created some "stickers" that you could paste when you're debating with somebody online and they unload a logical fallacy to support their (poor) argument...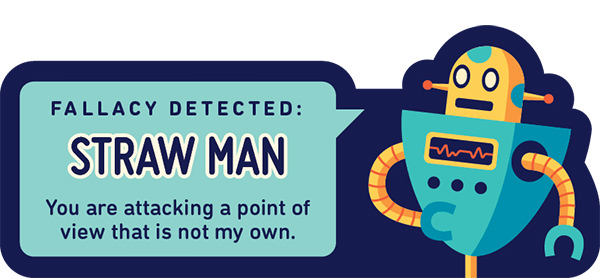 You can see all the stickers on Michelle's website here and here.
I used the stickers exactly one time.
It did not go over well... at all.
In fact, to say "It did not go over well" is a monumental understatement. Their initial reply to my sticker was pretty scathing and yet another logical fallacy. My response was another sticker.
I was unfriended and blocked.
So as not to lose the entirety of my online friends, I just set the stickers aside and decided to use them only in the event of a serious emergency.
Which is all the time, but I'm trying to show restraint. Hey, I'm guilty of logical fallacies myself. I just try not to be mean about it.
Well, mostly.