I know that having to skip a Bullet Sunday for my year-end wrap-up was tough, but don't despair... because an all new Bullet Sunday starts now...

• Bandersnatch! This past week all the internet buzz revolved around Black Mirror: Bandersnatch, Netflix's new "Choose Your Own Adventure" movie. As the movie played you would be presented with choices which determined how the rest of the movie would progress...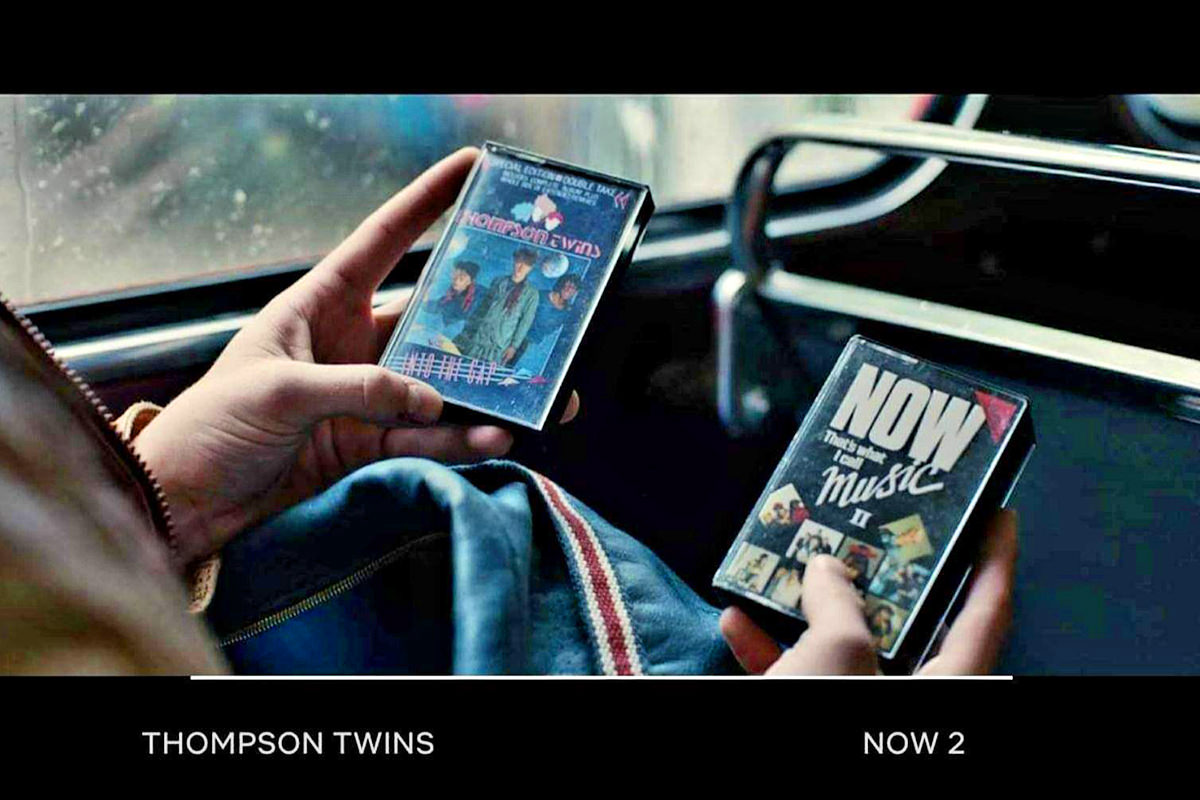 Any guesses as to which music I picked?
This novelty alone would be pretty lame. Unless the story was really terrific, why would you want to replay it over and over to see how your choices affect things? But this is Black Mirror, and they took their excellence to another level here. First of all, the story itself addressed the idea of free will vs. control... and completely breaks the fourth wall by going meta with the concept in some story branches. It was really well done, and I ended up playing through several different scenarios to see where the story would land. Once I had gotten through the major different branches, the differences became more and more subtle, so I ended it. I'm told there are some other stories that are more hidden, but time time required to find them was too much for me. Overall, I loved Bandersnatch! It took full advantage of the concept, the performances were great, and I was entertained throughout. My only criticism was that I could play on my AppleTV (which was incompatible) and ended up having to watch on my computer. Other than that? Well worth your time to check out!

• Magic! Every once in a while, Disney's magic extends to their advertising. That's definitely the case with this wonderful ad that was airing for Disneyland Paris...
And now I want to go to Disneyland.

• Good News! If you're a little depressed with how 2018 ended up (Lord only know I am), here's the link for you: I'm Honestly Fed Up With All The Bad News So I Illustrated The Best News Of 2018 (And Recent Years).
And for all those people buying into President Trump's claim that the Mueller Probe is wasting tax dollars, here's more good news: Mueller Probe Cost $25 Million So Far, Report Says. It's Pulled in $48 Million From Tax Cheats. It's paying for itself (and then some) as well as ripping into political corruption. What's not to like?

• Micropenis! I never suspected that Tucker Carlson has a tiny, minuscule, impotent, wee little penis... but here he is telling everybody about it. Study after study has shown that men who are threatened by women who make more money than them have tiny dicks... and who am I to question science?
What a pathetic, sexist, whiny, tragic, little pissant Tucker Carlson is. The amount of sublime ignorance as to how modern relationships work here is stunning. And yet, there are people believing this bullshit and faux science, so I'd imagine Tucker Carlson isn't going to be out of work any time soon.

• SCANDAL! Oooooh! Here it is! A SCANDALOUS video of Alexandria Ocasio Cortez was just released from her school years! I wonder what it is? Sex with animals? Doing drugs? DOING DRUGS WHILE HAVING SEX WITH ANIMALS? My gawd... what a totally reprehensible role model. SHE SHOULD RESIGN IN SHAME!!!
Seesh. From they way some conservatives are (over)reacting, you'd think that she grabbed somebody by the genitals without consent... or cheated on her spouse with a porn star and tried to cover it up... or was defending white nationalists... or hiding her tax returns. The hypocrisy is blinding.

• Roller Kingdom! There was a time I wanted to be addicted to roller skating instead of crack too. But times change...
Alas, the local roller rink was torn down ages ago here, so I guess crack it is!

• Portland! Trying to end on a happy note, this is painfully accurate... and funny...
I miss having work trips to Portland. It is really terrific city.

Stay frosty, everybody.