I can pinpoint when my love affair with bread began... Elementary School. The cafeteria had these amazing rolls that defy description. But I'll try for you. They were dense without being heavy. They were drenched in butter for fantastic flavor. They were everything I love about bread. You used to be able to buy extras for a quarter. I bought a ridiculous amount of them. I even took them home for my mom because they were just that good.
Then I graduated to Middle School and that was the end of it. I never had them again, though I would often think back to those heady days of breaded bliss.
I'd eat a lot more bread over the years, of course, but none of it quite compared.
Then one day at a family holiday dinner, my sister-friend's mother-in-law brought homemade garlic bread. And there is was... the bread I had been missing for decades was on my plate.
Naturally I was immediately obsessed. Turns out it's a sourdough hybrid that uses both sourdough starter and yeast to rise. This means you can get good flour density without being heavy like a brick. And it wasn't sour despite having sourdough in it. I ended up taking a jar of sourdough starter home with me so I could make my own. For years I rarely bought bread, I made my own.
Then tragedy struck.
When I moved to my new place, I accidentally left my starter out in my car for a week. I thought it would be fine since it was winter, but when I finally remembered it, the poor thing was in pretty bad shape. I could never get it to rebound, and eventually it developed a reddish-pinkish hue and had to be thrown out.
My life was in turmoil back then, so it was easier to just buy bread, and I forgot about making it.
But then it was served at Christmas dinner last month and I fell in love all over again. I was given another jar of starter and have been making my own bread again ever since...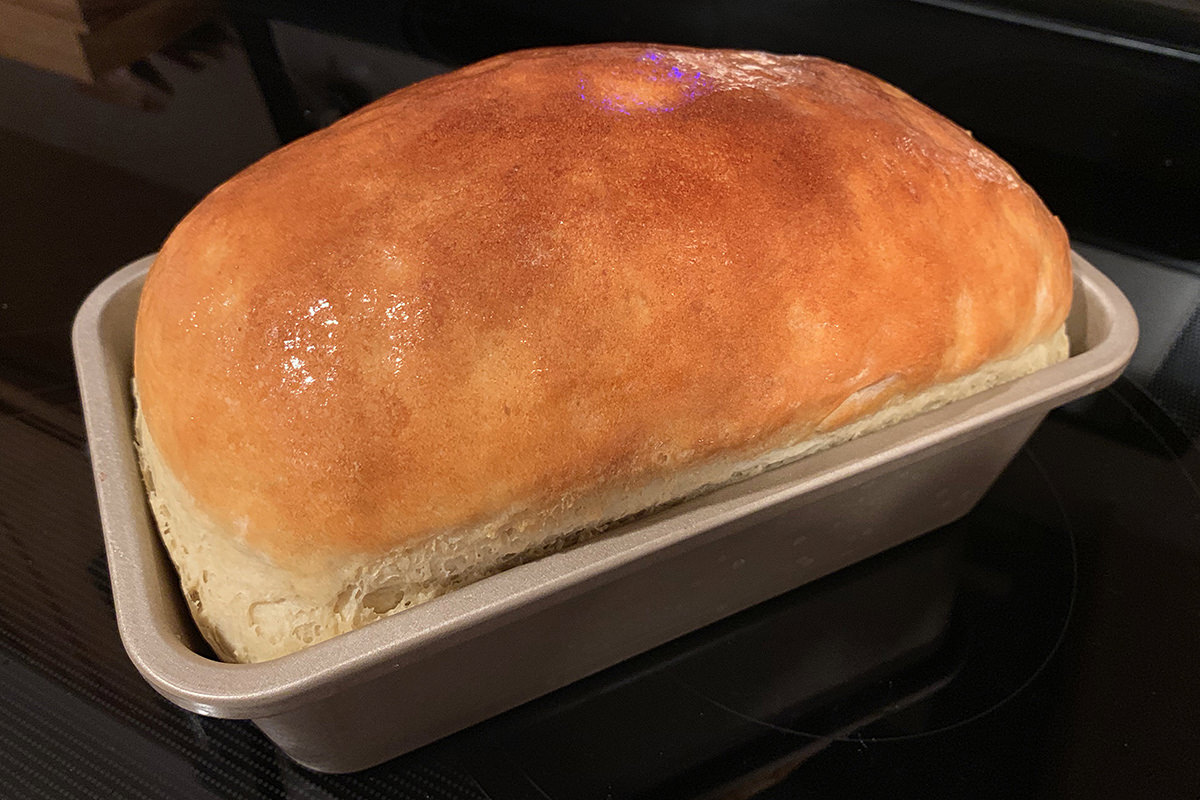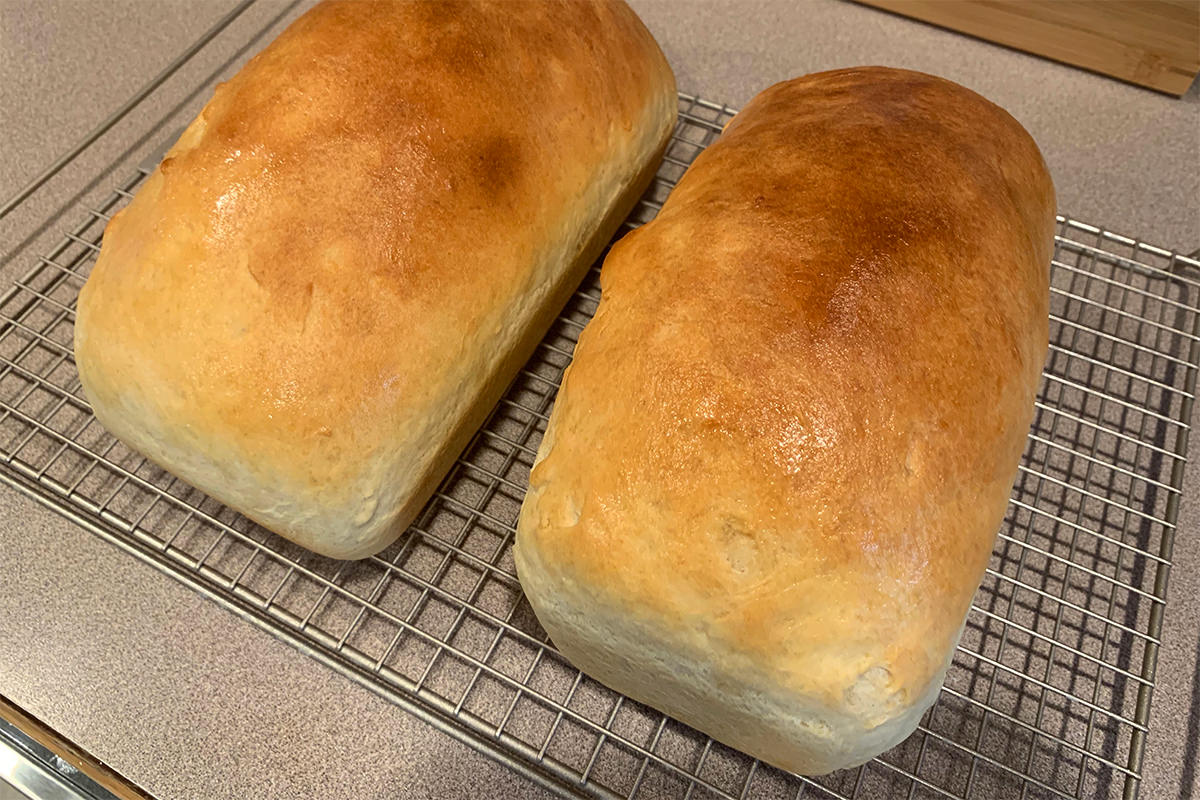 So good.
Lately I've been experimenting with the amount of flour I add. More flour results in denser bread that's not too dry, if you don't overdo it. Less flour results in a higher rise, when you want flakier bread or use it to make cinnamon rolls.
And this time I promise to take good care of my starter so he won't ever go pink again.