It's a surprisingly beautiful day after a surprisingly nasty night, but the sun isn't the only ray of light to bless my day... because an all new Bullet Sunday starts now...

• Humanity. If you visit Wikipedia's page on terrorist incidents worldwide, you'll notice something interesting. At first the list is by decade. Then by year. Then it's by half-year. Then it skips right past quarter-year and is listed by month. And it occurs to me that we may very well get to the point where it will be listed by week. At some point we will either escape from this downward spiral or destroy ourselves utterly...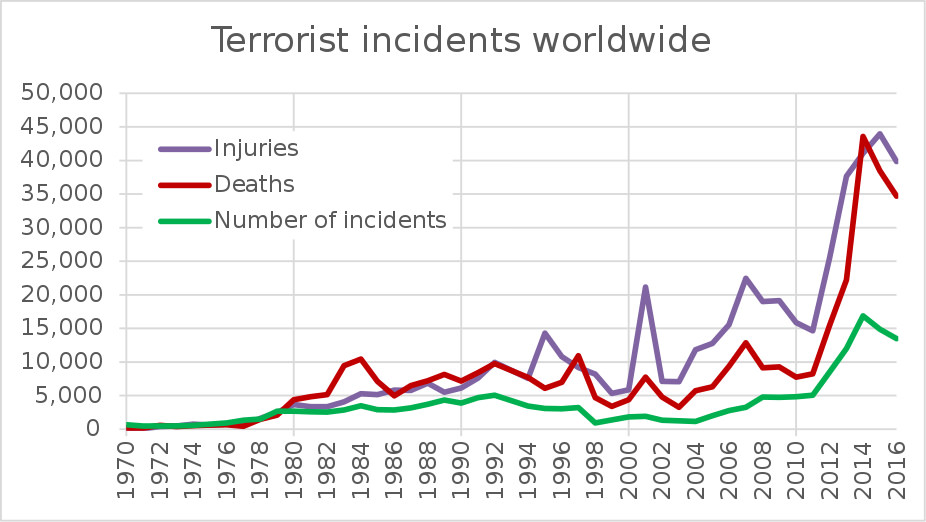 With the murders at the Pittsburgh synagogue which, let's be honest, is a terrorist act as much as it's a hate crime, my hope for humanity is diminished yet again. At this point people may survive humanity... but I'm pretty sure actual humanity is headed towards extinction. There are bright spots to be sure... but the fact that somebody could enter into a place of worship (again) and murder multiple civilians (again) has me wondering if our inevitable extinction is something worth crying over. Look what we have become.

• Anecdotal. Case in point.

• Protections. The desensitization which our minds develop to protect our sanity from the horrific onslaught of non-stop tragedy in the world is failing me. Pittsburgh ended up being one of my favorite American cities. And nobody was more surprised by this than I was. I went there to visit the Hard Rock Cafe and was expecting some big dirty steel town backwater... only to find one of the most beautiful cities on earth with a city-culture that is uniquely Pittsburgh and wholly wonderful. Which is why the devastating attack on Pittsburgh's Jewish community which left 11 people dead and 6 people injured has hit me harder than I thought it would. My desensitization protections are failing me. Just as they did with the Boston Marathon bomber in another city I love. Just as New York. Just as London. Just as Paris. Just as in every city I've been to that I fall in love with. Which, as I'm just now realizing, is most cities I visit. And they're all fodder for political points more than they are the home of innocent people. Lord knows how my mind is supposed to protect itself now.

• Anecdotal. Case in point.

• Essential. Wow. Patriot Act is everything I dreamed it would be. And Hasan is starting out with a bang by examining Saudi Arabia and Affirmative Action in a way that few other people could...
Essential viewing. Essential.

• Anecdotal. Case in point.

• Privilege. Here we go again...
As a white guy, it's easy for me to say that I would have told this racist piece of shit to go fuck herself sideways, because I would totally do that. I have done that... and for far less. But I have that privilege. A white person can tell another white person to go fuck themselves and it usually doesn't result in somebody calling the police (so long as it doesn't turn violent). But if a Mexican were to do that? The cops would be called and they'd probably be arrested for assaulting a white lady. Or even shot. So if you're looking for a way to put your privilege to good use, stepping up and telling racists pieces of shit to go fuck themselves when they act like garbage towards minority persons minding their own business while trying to live their lives is a good start.

• Anecdotal. Case in point.

And now? I'd like to say I'm going out to enjoy this glorious day. But instead I'm going to work. Until next Sunday then!