The weather has been particularly overcast, grey, and cold this week. For me it's been kinda depressing. For my cats though? Totally depressing. Neither of them have felt like doing much of anything. They don't want to play. Or explore. Or run around. They just want to sleep. And it's become somewhat of a routine for them. I get home from work. I watch TV for an hour. Then I make everybody some dinner. After dinner Jenny will jump on the couch next to me and just lay there. Sometimes she'll sleep.
Monday...
Tuesday...
Wednesday...
Thursday...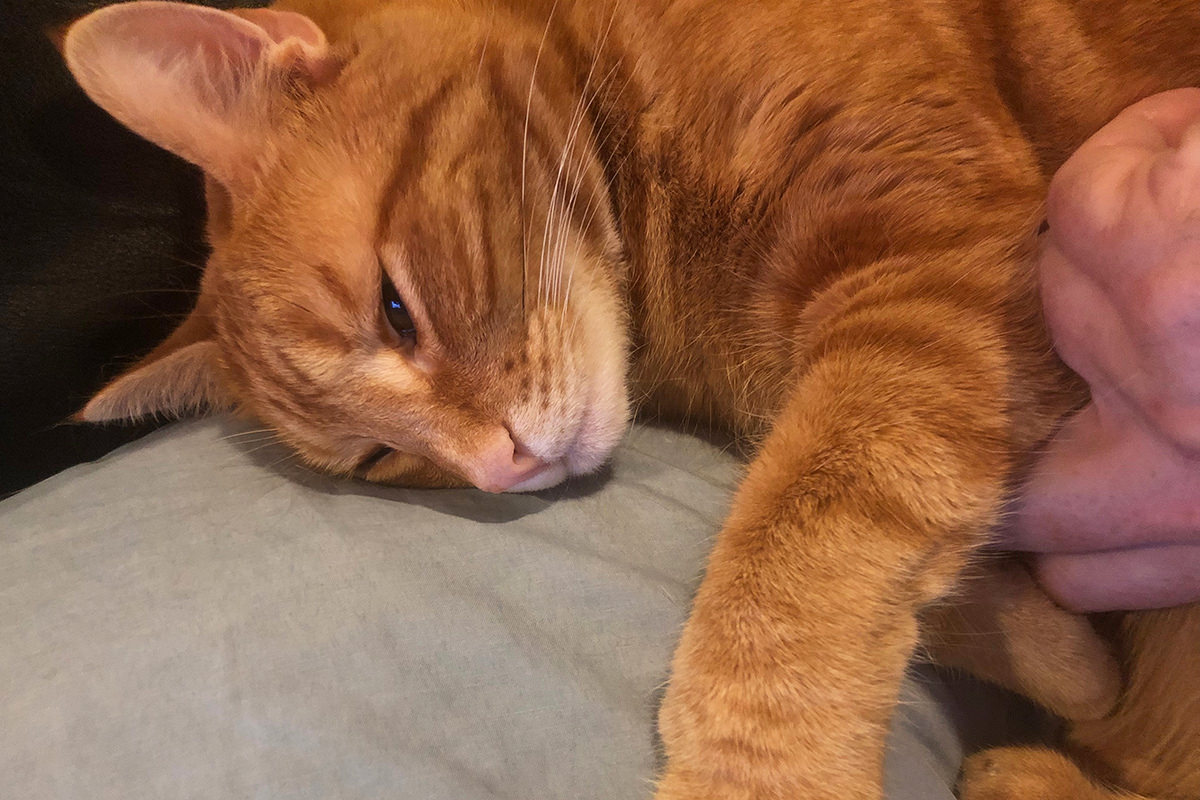 Though yesterday morning I put some jeans on the table so I could fold them. I turned my back to clean out the lint trap in my dryer and...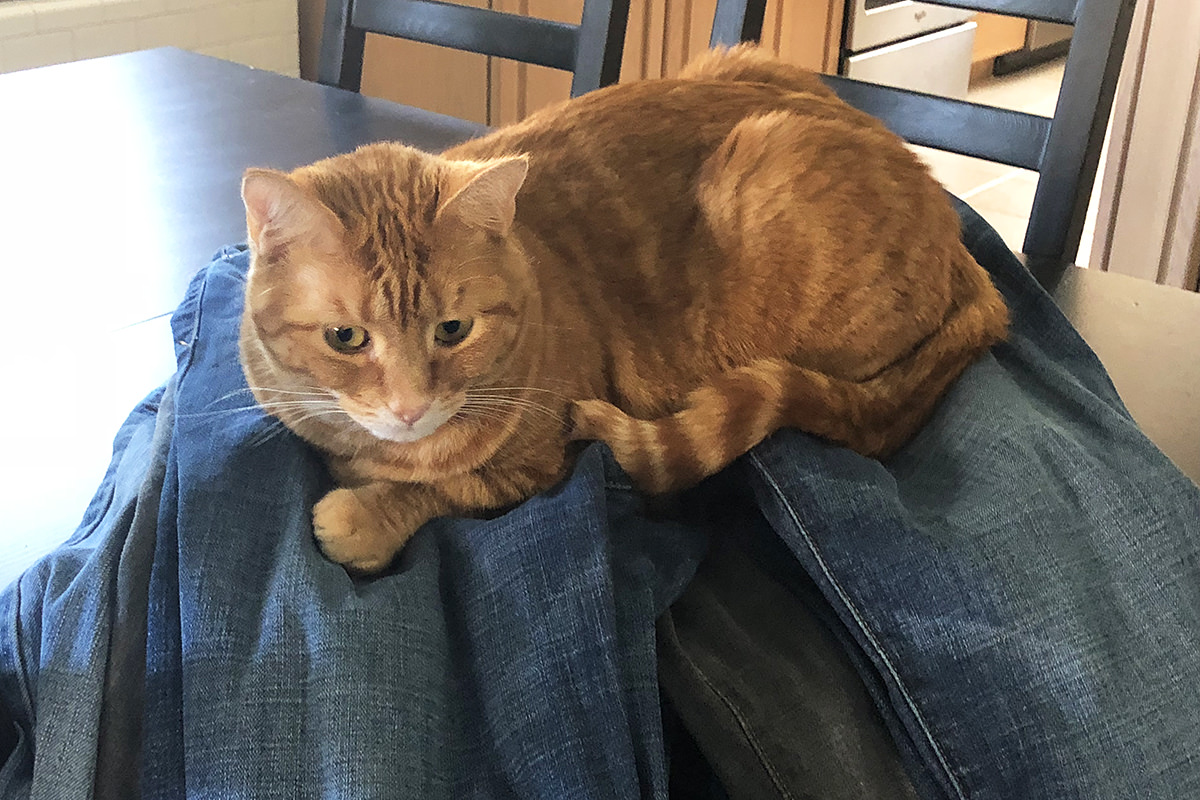 I left them there in case she might want to nap there after dinner. But, alas... right back on the couch...
Maybe I need to look into Kitty Prozac?
As for Jake? He's still sleeping on top of me every night. He's mostly back to normal after the vet, but this has lingered...
Not that I mind... I just wish I had a handle on whether he's doing okay or this is indicative of a problem. He's still peeing a lot. Too much. But he is peeing, which is the important thing. If not... another trip to the vet is in our future.
And that is something none of us want.