First of all...
CONGRATULATIONS BOSTON RED SOX... MAJOR LEAGUE BASEBALL WORLD SERIES CHAMPIONS!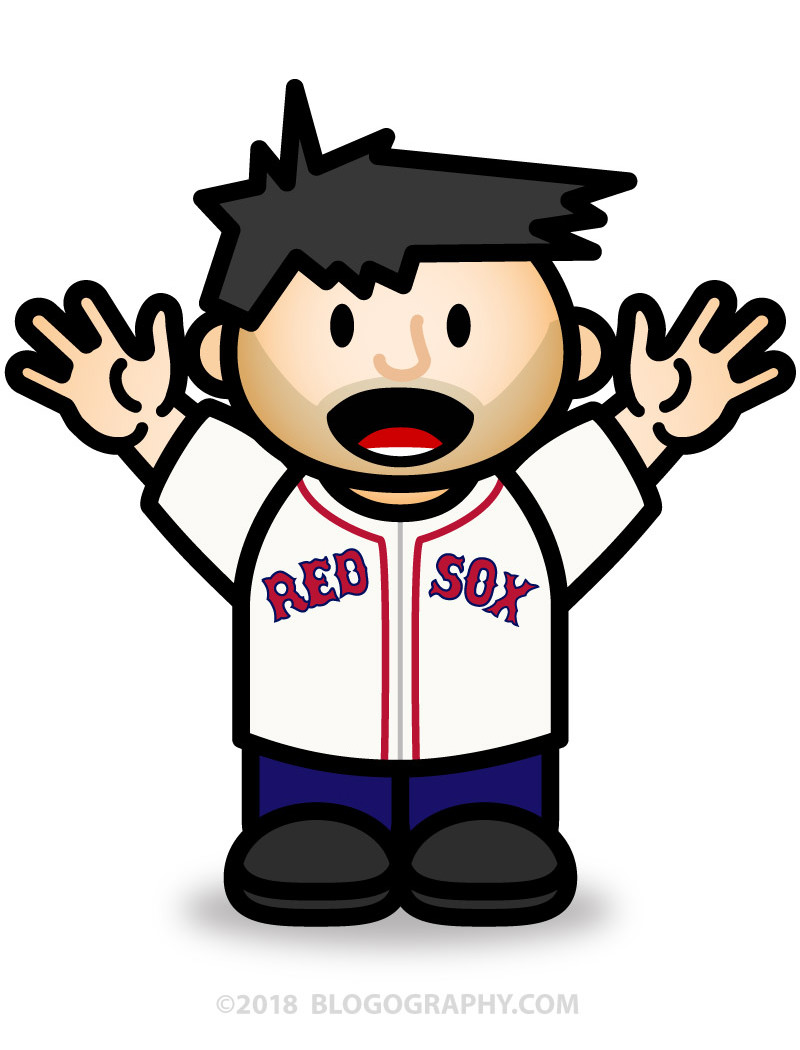 I wish I could say that I never doubted... but there were definitely some moments! That third game? EIGHTEEN INNINGS loss to The Dodgers? Brutal. And I watched the entire thing from beginning to end while holding my breath. Last night was easier, but I was still a bit anxious all the way through. This is baseball, after all.
And so...
Blogography has never been a money-making endeavor. Even when I sold stuff it was always at-cost, which usually meant I lost money in the end. Nope, this is just a place to write my thoughts of the day and I never wanted to clutter it up with ads and other crap.
But that hasn't stopped people from trying to advertise here.
For a while there, I had a Google Page Rank of 7 out of 10. This is about as good as it can possibly get for a personal blog (8 and higher means you're a massively popular site like Apple or YouTube). Despite saying that I don't want ads unless you're willing to pay an obscene amount of money on my About Page, I was getting advertising requests several times a week. Vitamin supplements, clothing, vacation packages, makeup, cameras... even other blogs. I very nearly buckled when I got an offer of $1800 for six months... but it was for a sketchy online gambling site, so I declined.
Over the years my Google traffic has remained fairly good, but my Page Rank has plummeted to 5. When I read up on what this means, I found that it's because I am not using SEO (Search Engine Optimization) and am not actively building link-backs. Oh well. The benefit of a lower rank means that people stopped bothering me for ads, so there was a silver lining to all of it.
Then, as the internet turned into a social media machine instead of being blog-driven, Google Page Rank fell out of favor with advertisers. Sure it's still kinda a big deal if you're trying to make money... Page Rank says where you'll end up in a Google search, after all. But since social media is so huge and bypasses Google's ranking system, it's not the indicator of a website's draw power (especially blogs) like it used to be.
And yet...
This little blog has been around for a very long time, is updated constantly, has a massive amount of content, and has hugely diverse number of topics (seriously, is there anything I won't write about?). On top of that, it currently has 105,483 backlinks and 1,428 referring domains. Which is nothing to sneeze at. Which is why I still occasionally get advertising offers. Like this one, which was waiting for me when I checked my email this morning...
Another sketchy gambling site, I'm sure.
Maybe... maybe... I would run an ad luring people to lose all their money if I were offered $10,000 annually. Maybe even $5,000 if I get another vet bill (STAY HEALTHY, JAKE!). But I'm not quite that desperate... yet.
Maybe I should be?
I dunno. If you ever see an ad on my blog, I haven't necessarily sold out or given up. It's just that I need the cash and my body ain't pulling on the street corner like it used to.