It's the first Bullet Sunday of 2018, and it starts... now...

• Discovery! Oh happy day... Star Trek: Discovery is back after a month hiatus. And it's just gone Next Level. It's always had beautiful set design and special effects... sublime characters and acting... plus great plot-driven stories... but now? Utter craziness ensues...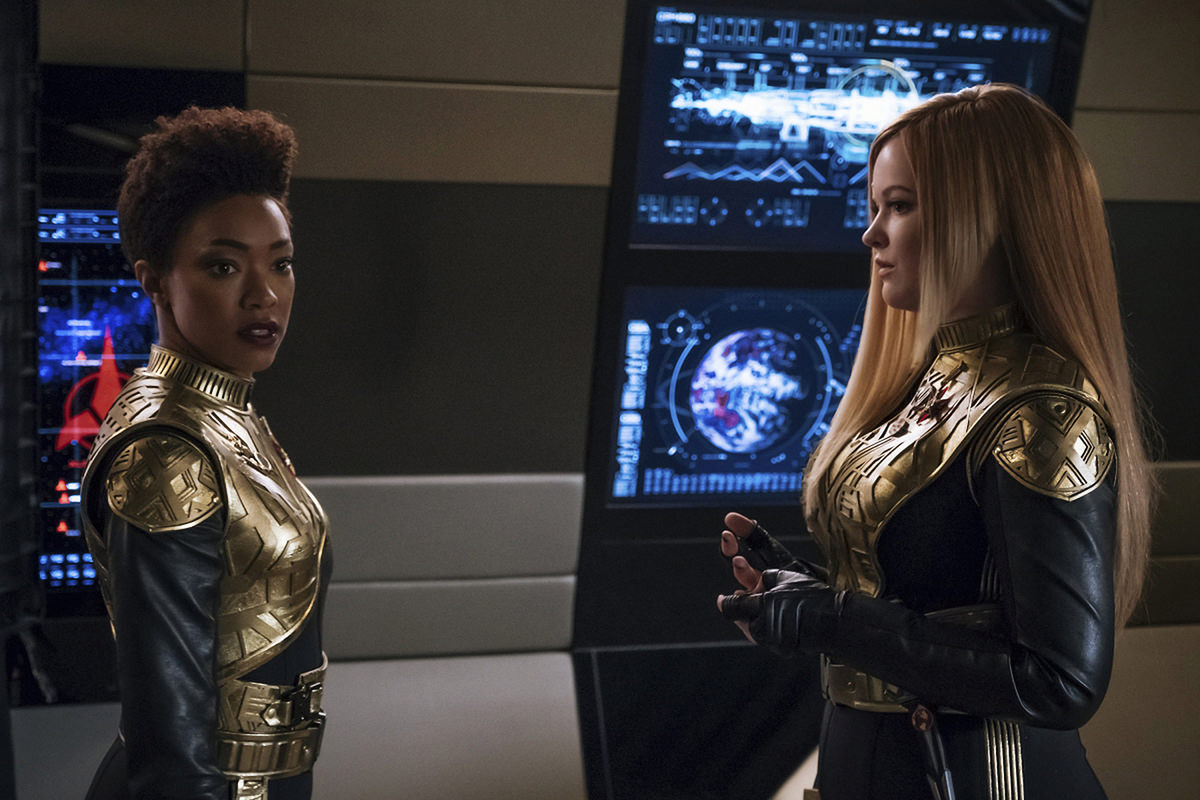 If you love sci-fi (and even if you don't like Star Trek), this should be on your list. Yes, you have to pay for "CBS All-Access" to get it, but it's one of the few shows I honestly don't mind paying extra for. All the money is on the screen.

• Crisis! Speaking of amazing television.. the 4-Part Arrowverse Mega Crossover for "Crisis on Earth-X" (between The Flash, Supergirl, Arrow, and Legends of Tomorrow) was fantastic. Far, far better than Man of Steel, Batman vs. Superman, Suicide Squad, and Justice League put together (which is essentially the television-equivalent of what "Crisis on Earth-X" was)...
The best comic book crossovers always have meaningful consequences rather than being just for kicks. "Crisis on Earth X" has this in spades. All four shows have actual consequences for their respective stories. As if that weren't enough, it was a heck of a lot of fun to watch. This just proves once again how the DC movie franchise should be turned over to the television showrunners. What they manage to do with a television budget is squee-worthy comic book fanboy dreamy.

• Legion! Speaking of Supergirl... when it comes to comic books, The Legion of Super-Heroes has long been one of my favorite series of all time. Even when I shifted away from DC to Marvel (thanks, George Pérez!) I never left The Legion far behind. Following them through their every incarnation... for better and for worse (but mostly for worse)... they ARE comic books to me.
Not sure what to think of them in this promo, but you know I'll be watching!

• iPhone X! I've had a few people asking how I like the iPhone X. I waited a week to write my review, so it pretty much sums up where I'm at three weeks later. FaceID is more amazing that I gave it credit for. Any trouble I was having was from my holding the phone too close when my glasses were off. Now that I'm used to not sticking my phone close to my face for FaceID, it's near-flawless. No idea how secure it is, but it's incredible how good it works. Like I said, most of the time I don't even think about it... which is all you could want from a technology. When I heard about it, I imagined that it would take my staring at the phone for a minute for it to activate, but that's not the case at all. A subtle glance is all it takes and it's near instantaneous. Other than that? Still love the camera. Still hate how difficult it is to get to the Control Panel. Still not thrilled with "The Notch" (though I mostly don't notice it). Still not entirely sure it's worth the money. But I do still love it, so there's that.

• All New! Oh yeah... the latest issue of Thrice Fiction was released last week...
As always, you can download it or read it online absolutely FREE over at the Thrice Fiction website.

• iPhone X! For reals. My biggest discovery for 2017 was the Philips "OneBlade" razor. Is it as close as a blade? Hell no. Is it as close as an electric razor? Not really. But holy crap is it an effortless way to groom! Goes through anything, so even if you've forsaken your face for a week like I have, you can still easily clean up WITHOUT trimming first! I haven't replaced my trimmer yet... nor my electric razor... but, this is so handy. When I travel, OneBlade is all I need...

• New School! Well... adapt or die, as they say...
What worked before is failing us now. It's only going to get worse unless people with vision has the guts to step up and initiate change.

• Sparkle! All the hand-power-scrubbers suck. Not powerful enough to clean shit (assuming you have shit all over something) let alone soap scum. Enter THE REVOLVER! Attaches to your drill and has more than enough power to rip through soap scum!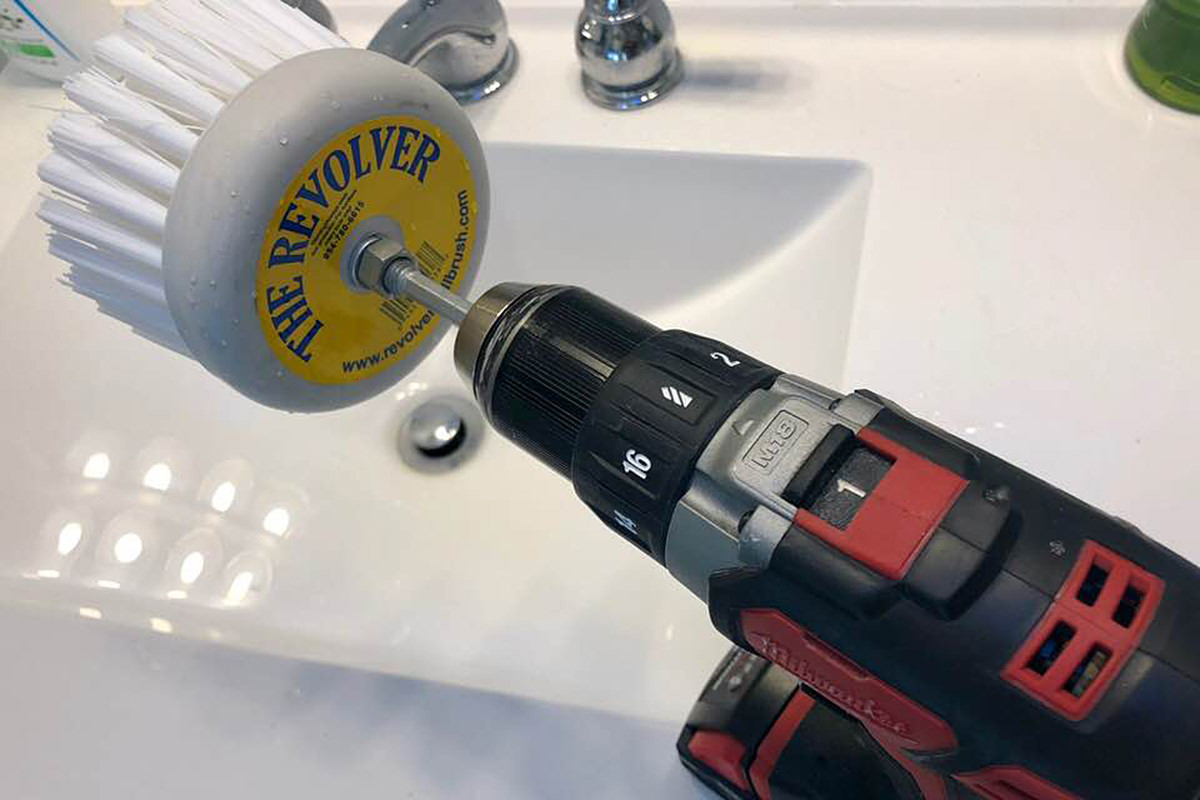 As I was cleaning my shower I kept laughing "MWAH HA HA HA HAAAA!" as everything was getting sparkly clean.

And... back to Bullet Sundays as usual next week!