While I was on vacation, I could have lowered the heat to save money. I absolutely did not. My cats were still home, and they were accustomed to the temperature as it was set. $26 was a small price to pay... and a drop in the bucket compared to how much my vacation cost.
Now that I'm home?
Jake and Jenny spend half the day (and night) wandering in and out of the catio when the temperatures are freezing.
Jake likes to then run back in the house and hop on me in order to get his feet warmed up. And then promptly fall asleep...
Jenny prefers the electric blanket on my bed. Few things make her happier than rolling around on the luxurious warmth from her favorite spot...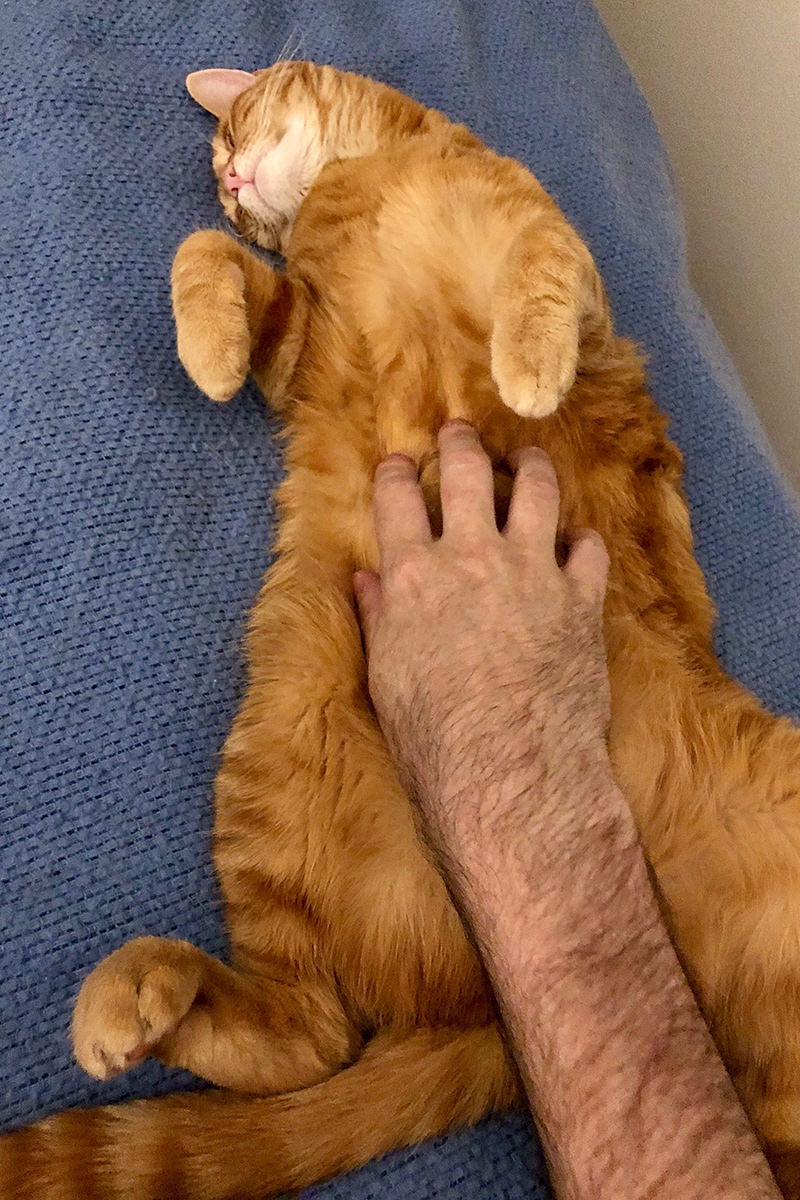 Such a cute kitty...

Speaking of "cute"... earlier this week I compiled the nicknames I call my cats...
Nicknames for Jake: Jakey Bear
Pooh Bear
Poo Head
Pookey Bear
Fuzzy Butt
Chunky Butt
Handsome
Nicknames for Jenny: Jenny Bean
Baby Girl
Pretty Girl
Sweetie Girl
Sweetheart
MEOWSTRESS OF DESTRUCTION!

And... no more cat cuteness for you.