Jake needs to lose four pounds.
Which is not easy because he will eat every bit of food that I put out as soon as he can get it. Jenny prefers to graze over time, which means the minute she steps away Jake will pounce on her food immediately.
I've gotten a little more proactive in taking food away and putting out smaller and smaller amounts that I can ration so Jake isn't devouring food meant for Jenny.
Jake is not taking his diet well.
Tonight I caught him eating from a bag of dry food I was foolish enough to leave on the kitchen counter. He knows exactly what it is... and apparently knows how to open a sealable bag as well...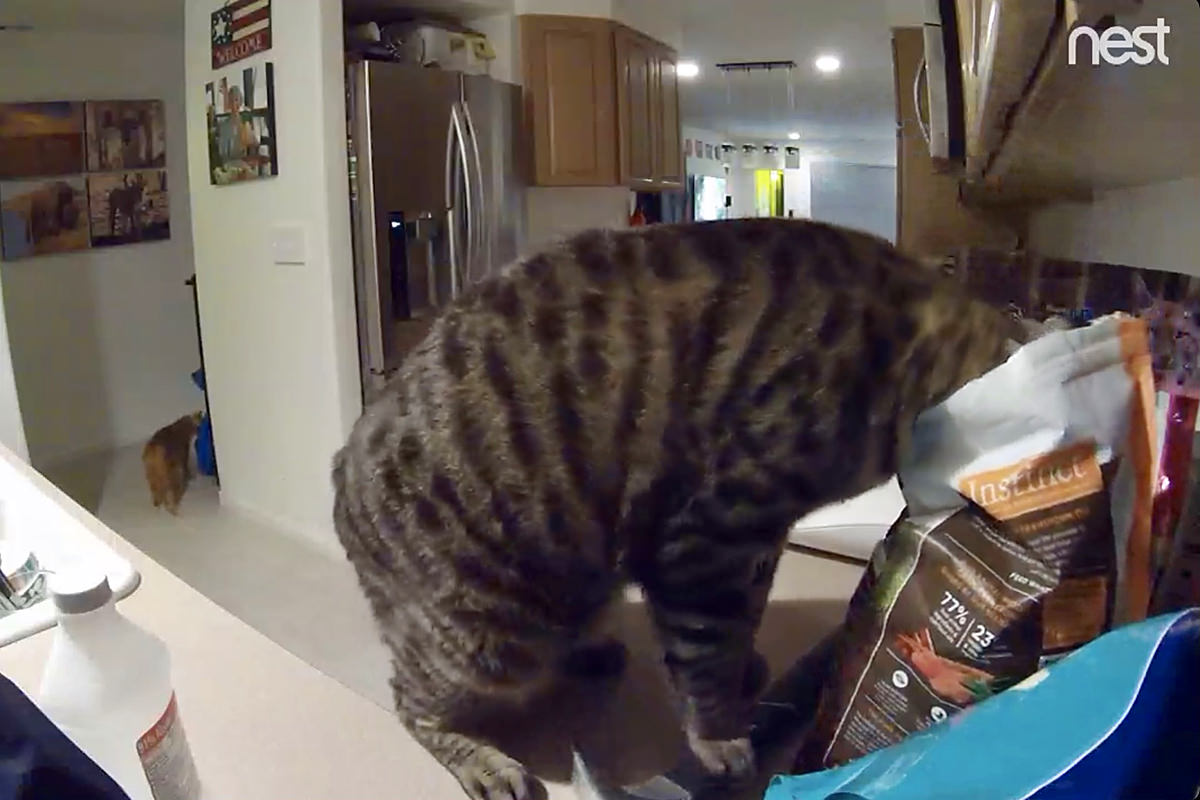 I yelled for him to get down, which he did.
Not five minutes later, Jenny hopped on the counter to see if she could get away with snagging a bite or two...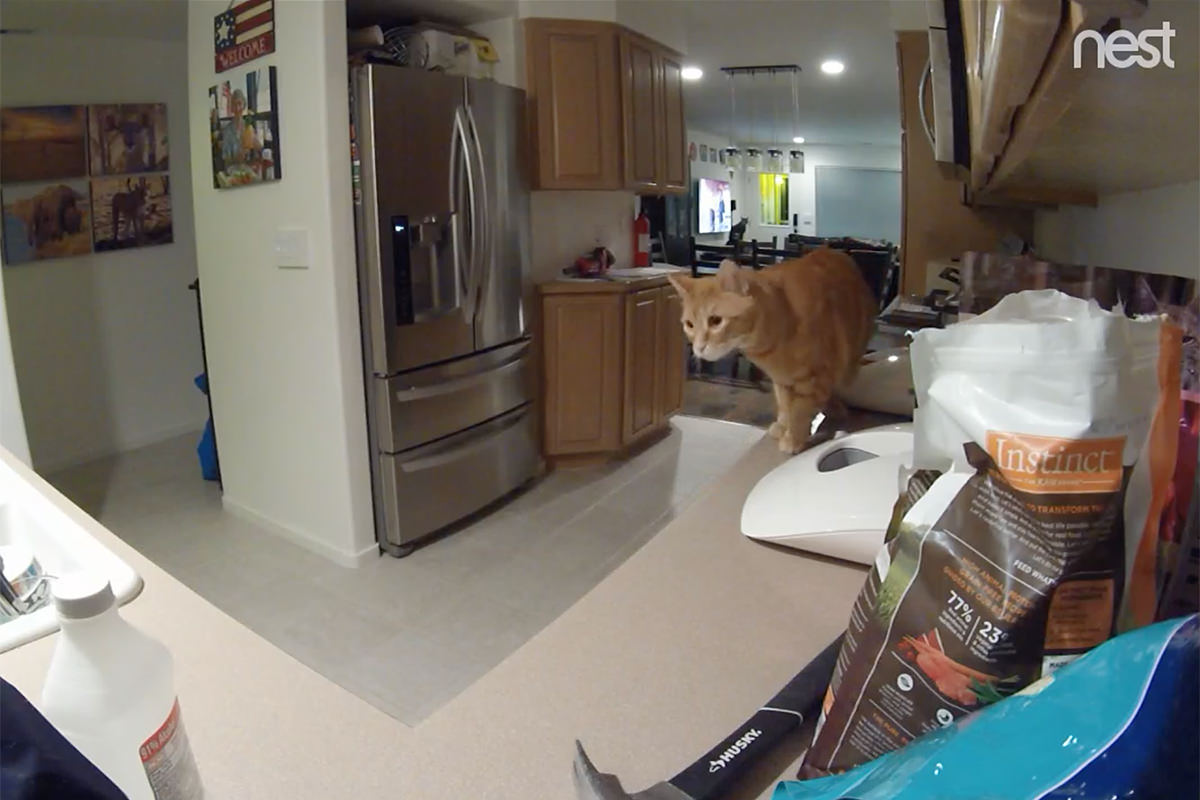 I yelled at her before she could manage it, and she won't look at me now. Even once I called her to come up to bed, she refuses to look me in the eye. Which means I've been getting snubbed and side-eyed all night...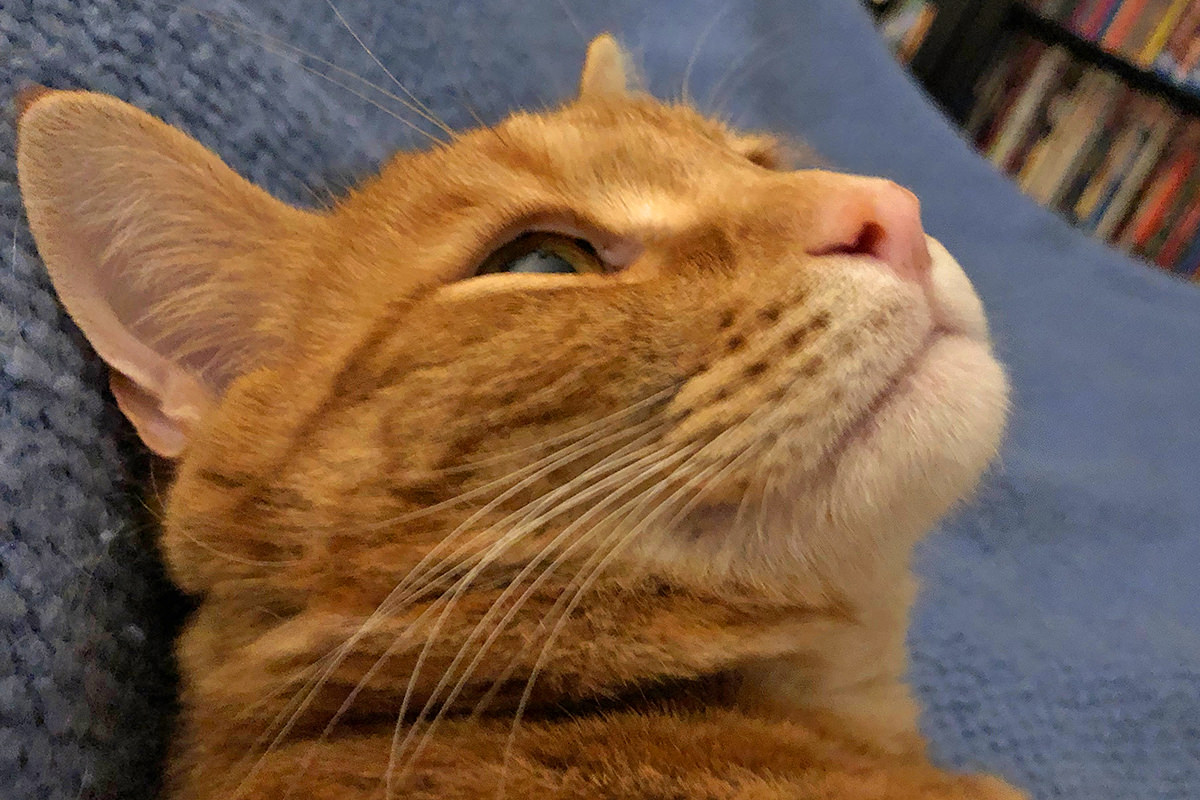 Hell hath no fury like a woman scorned.
If I am killed in my sleep, check for claw marks.

UPDATE: I've been asked how much food they get. Jake and Jenny get three tablespoons of dry food and a tablespoon of wet food twice a day (each). Jenny doesn't know what to do about wet food. She ate it as a kitten, but now she just licks it. Jake will then walk over and polish off her gravy-free wet food before tackling his dry food. So, essentially, Jenny is eating less than a half cup a day while Jake is eating over half cup a day, when it really should be reversed...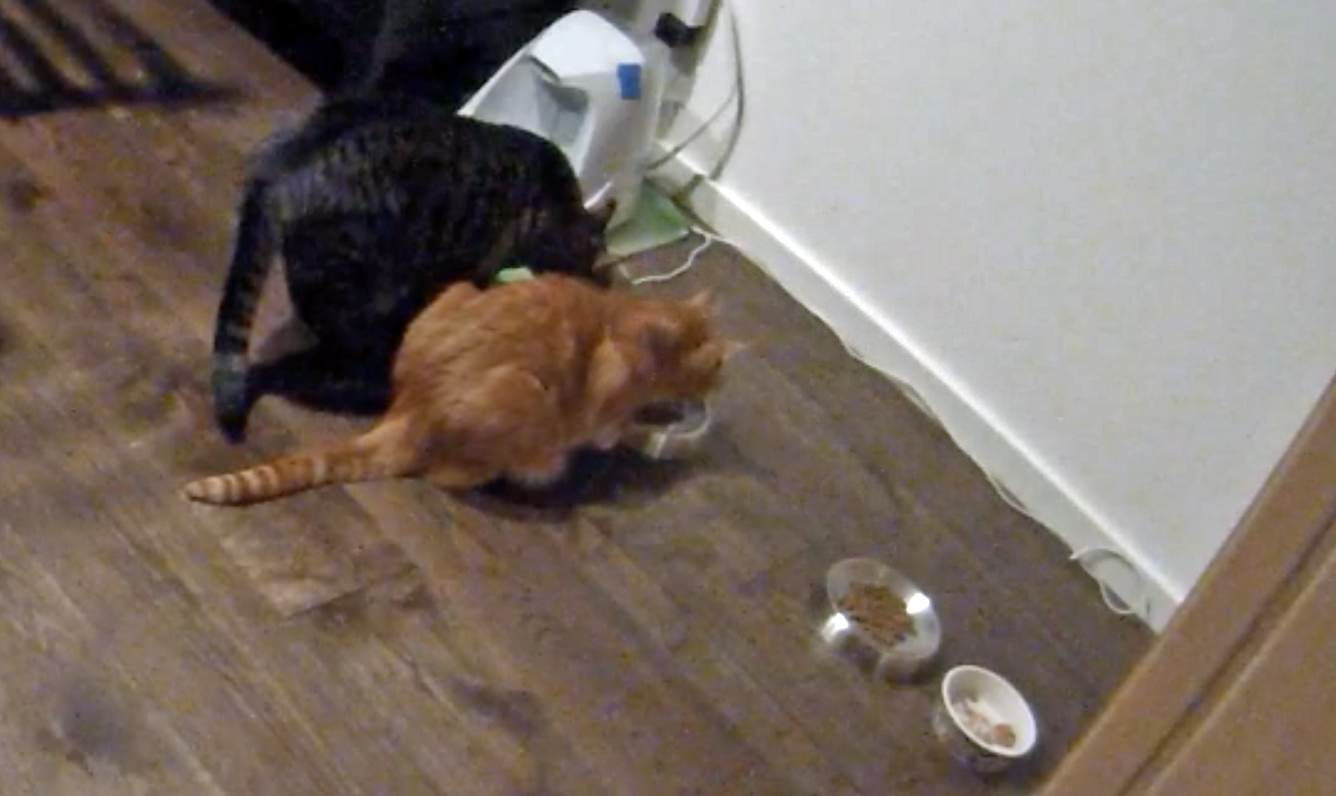 I bought some expensive stainless steel bowls that spread the food out while keeping it centered so that they avoid "whisker fatigue"... but my cats don't seem to care, so I still use bowls for their wet food. As they wear out (or break) I've been replacing them with shallower bowls in the hopes that the cats find them easier to eat from.