You know how when you dig into a big bowl of cereal how the first two or three bites are utter perfection? The cereal crisp... the milk cold... and no sogginess to be found?
Then, like the inevitability of death and taxes, the milk starts to permeate your Cocoa Puffs and they grow increasingly less crunchy with each new bite and you'd give anything to get back to those glorious moments of cereal perfection?
"Only every single morning!" you say.
Well, there's an invention called Obol that aims to fix all this...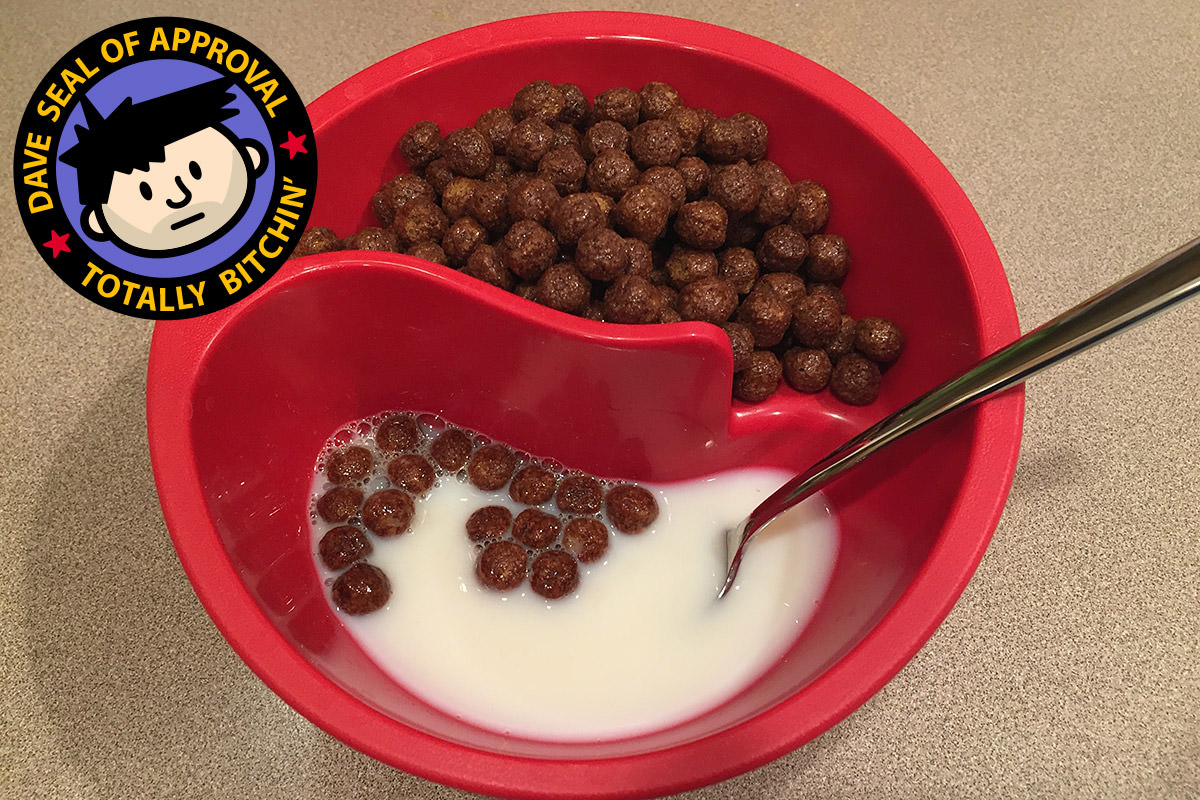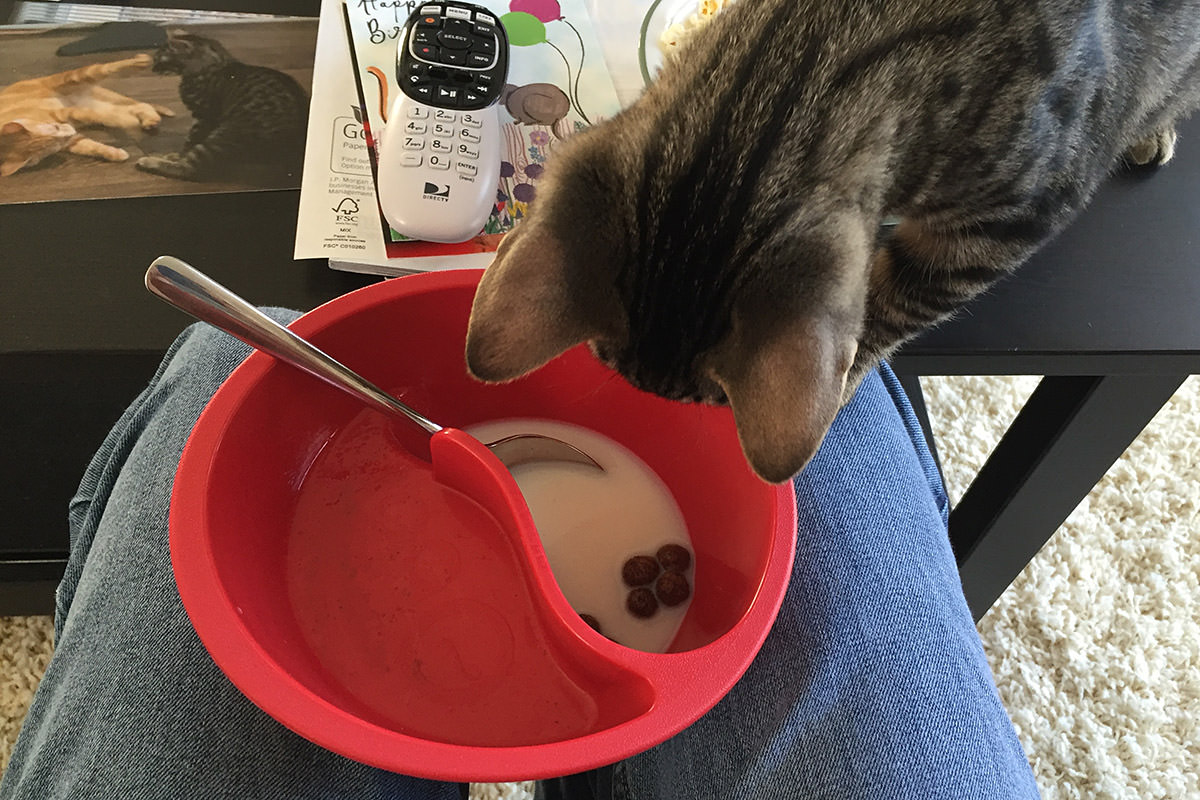 As you can see in the above photo, your cereal is kept high and dry in the top portion while the milk is safely waiting in the lower section. When you want to take a bite, you just push a spoonful of kibble into the milk and chow down with crunchy perfection.
And while Obol doesn't have a cooling unit to keep your milk cold, it does have kind of a "handle" on the bottom so you don't have to wrap your hands around the bowl and have your body heat warming your milk.
If you are a cereal fanatic like me, Obol is a must-purchase. It's a little pricey, but oh so worth it.
Unfortunately, I think Obol is going out of business or something, because most of the colors/sizes are out of stock and the pricing is weird at Amazon. If you're interested, I'd act sooner rather than later...
Medium Single Serve obol: $14.95, Large Double Serve Obol: $14.99