Don't think the Easter Bunny can stop the power of the blog... because Bullet Sunday starts now...

• The Bible! Whether you believe in The Bible or not, you have to admit there are some really good stories in there. And, while the good book has been plundered for entertainment fodder many, many times over the years... somebody is always thinking they can do a better job. This time it's Survivor creator Mark Burnett and his wife, Touched by an Angel actress Roma Downey (who cast herself as the Virgin Mary, natch). This ten-part mini-series airing on The History Channel is called The Bible, and I have to say that it's pretty darn good. The stories are relatively true to the source material, are easy to follow, are shot beautifully with good special effects, and features a capable cast. Including Portuguese actor Diogo Morgado as Jesus...
And President Barack Obama as Satan...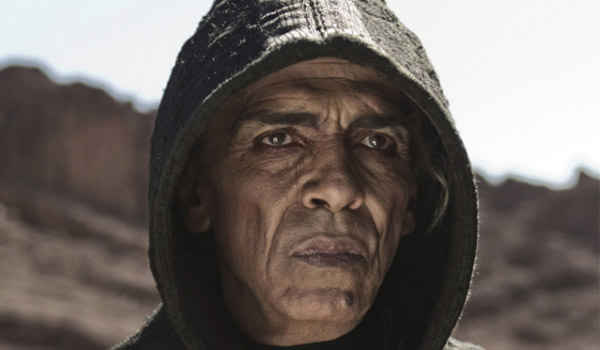 No... wait a second... that's a guy named Mohamen Mehdi Ouazanni, who "just happens" to bear a resemblance to President Obama. Everybody involved is saying it's just a crazy coincidence but, considering Ouazanni has fairly pale skin and looks quite different in real life (based on Google Image Search results I've found), that may be a bit of a stretch.
Oh well. As I said, overall I enjoyed the series, and the finale which aired tonight was darn fine television. If I had a bone to pick, it's that I think some very interesting points from these Bible stories were glossed over or changed so they could focus on amping up the stuff they considered to be "more dramatic." That's kind of a shame, because they didn't really need to do that... The Bible has plenty of good drama without going over the top. For example, Matthew (one of my favorite characters in The Bible) was severely short-changed. The guy was a tax collector that had all kinds of wealth and power, yet he gave it all up without so much as a blink for a life of poverty just because Jesus asked him to! That's pretty ballsy, and they really should have given the guy more screen time... or at least made you feel the sacrifice he made while taking a literal leap of faith.
I dunno... I've studied The Bible extensively but, since I'm not a Christian, perhaps my viewpoint on things wouldn't have been the best approach. I just think the show would have been better served if they spent a little more time on important details instead of dozens of shots of Roma Downey's face either in shock or crying. Anyway... I highly recommend The Bible for both it's excellent production and entertainment values... even if you're a non-believer like me.

• Do It! Today is World Backup Day!

Have you made sure your data is backed up and your restores are working? No? Well, you should probably do that soon. Data is a terrible thing to waste.

• Delta! I'm about as big a fan of Depeche Mode as it gets... but, anymore, I don't even know what I'm listening to. I can appreciate that a band needs to grow and change, but I don't like their latest album, Delta Machine, because it's simply not the band I know...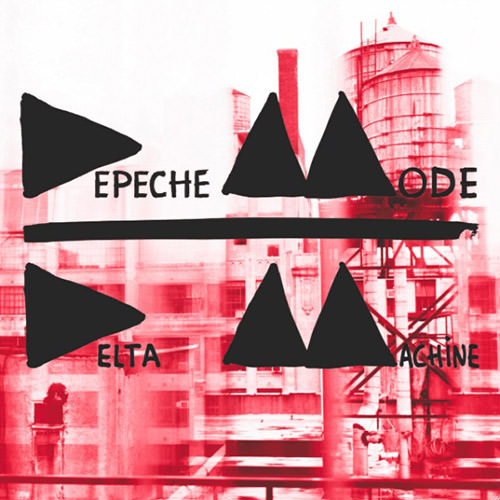 Everything they released up through Songs of Faith and Devotion was genius. Ultra was a bit of a misstep, but still excellent. Then things went terribly wrong. Exciter was truly awful. Then the band kinda redeemed themselves with Playing the Angel and Sounds of the Universe because I could actually enjoy the music on them (for the most part). Now they've gone completely off the rails again. I have a feeling that what comes next will be the breaking point for me. Kind of scary for a band I've loved for over 30 years now.

• iCloud! For the most part, I am a total Apple Whore who loves everything the company puts out with a fiery passion. Unfortunately, there are lapses in my faith from time to time. One of the biggest? It's the massive failure that is Apple's "iCloud" service. It is truly a pile of shit that does not work very well. As if that weren't bad enough, it is LESS CAPABLE than the service it replaced, "MobileMe," because it can't even sync your frickin' keychain data. With each passing day I despise it more, and pray to Steve Jobs that they will finally fix the steamer. So far nothing. And it's getting so bad that even Apple developers are staying away. This article has an excellent summary of just how bad the situation it.

And now? I need a chocolate bunny. Happy Easter to all who celebrate the holiday.