I love bread.
Especially when it's freshly-baked. A freshly-baked loaf of bread can heal a bevy of ills and compensate for a multitude of sins. Or maybe it's just an excuse to eat my weight in butter. Regardless, it's nice to spend time in the kitchen kneading a loaf to life so you can smell it roasting in the oven until that sublime moment you can slice it up and eat it...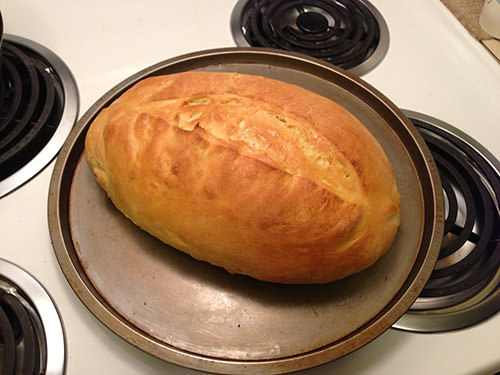 This isn't a very pretty loaf. It was going to be a French bread, but my circle-pan wasn't long enough so I had to smoosh it down to fit. I guess it's kind of a lumpy boule now.
Oh well. It sure tastes delicious, and that's all that really matters.
Like most things in life.