Photography is very much just a hobby for me. I take snapshots when I travel, and don't think much about it when I'm not. When I was younger and had lots of time on my hands, things were different. I loved taking photos, and spent a lot of time trying different things so I could improve my pictures. Once film cameras died and I moved to digital photography, I started getting even more creative because I wasn't having to pay a fortune in film and photo processing charges. Alas, it was destined not to last, because I seem to have less and less free time available as time goes on.
But then my camera died and I bought a new Nikon D90 just in time for a vacation to Hawaii. Thanks to features like "Active D-Lighting" I was getting really good photos with very little effort if I took the time to set up my shot right. This kind of sparked a photography renaissance in me, and I started experimenting again.
And the thing I've been really interested in for the past year has been High Dynamic Range Photography (HDR).
The best way to explain it is to show it. When I was at Stonehenge, I lined up this beautiful shot of the sun rising behind the stones. Unfortunately, it turned out looking like crap...
The bright sun blew out the sky and caused the camera to underexpose the dark stones. So I decided to take the shot again, but at three different exposure levels...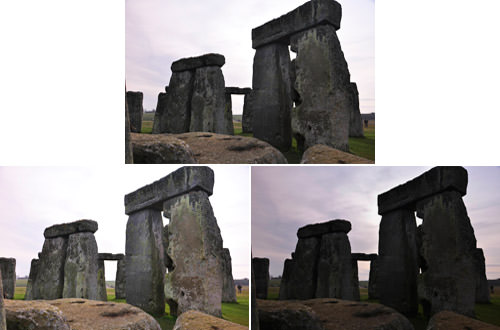 The long exposure blows out the sky, but reveals the details in the rocks. The short exposure paints the rocks black, but fills in the sky nicely. The medium exposure holds the shadows really well, but is murky everywhere else. If only there was a way to combine the best parts of each photo so you had great exposure over the entire image.
Well, there is, and it's called HDR Photography...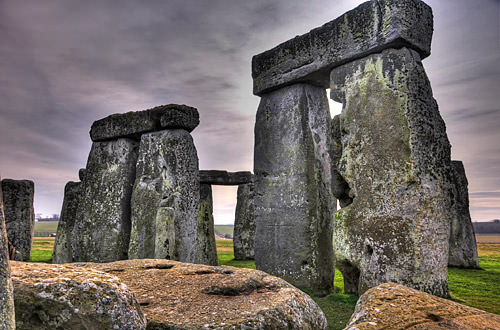 After merging the best parts of all three photos, it's easy to make tone adjustments to the color so that things really pop. The sun behind the stone now looks as I intended, with an eerie glow around Stonehenge. In fact, it looks even MORE awesome than it did in person!
And that's the problem. Most HDR photos end up looking surreal and totally fake. For a mystical place like Stonehenge, this isn't such a bad thing. But for "regular" photographs, it ends up looking strange. And most of the time it's strange in a bad way. But with some experimentation, you can make it look strange in a good way. Like this kind of boring shot of Bath Cathedral which is kind of murky thanks to overcast skies...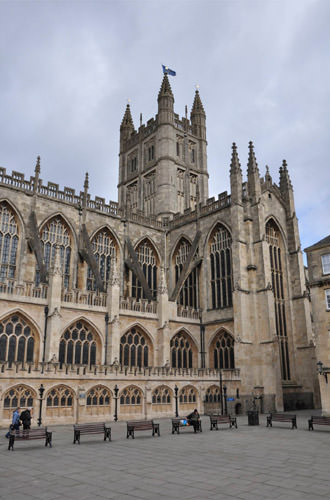 But in HDR, you can make it look pretty cool...
Where HDR really comes in handy is when light is scarce. Buildings at sunset can change completely...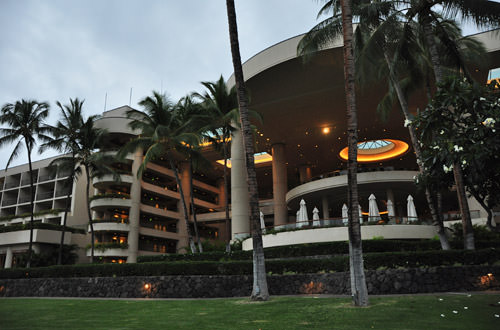 This time I composited five separate shots with different exposures to get this...
Sure it looks fake and can be difficult for the brain to process, but you do get to see details you'd never see otherwise. The best use of HDR seems to be in moderation. In this image from Kauai's Kalalau Lookout, the deep shadows from the clouds completely bury the details...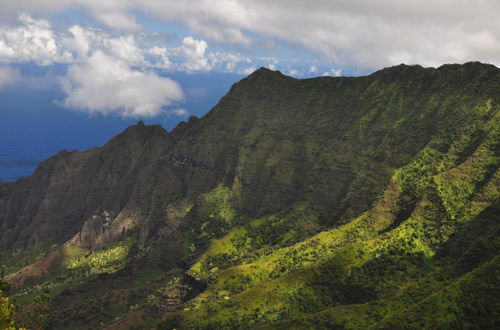 When I just want to brighten dark areas, you can composite an HDR shot with a regular shot and end up with results that don't look quite so artificial, though you do lose some depth in the resulting image...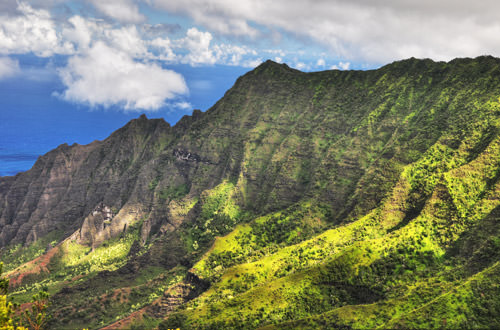 The danger being that you can completely change the tone of a photo if you're not careful. With this shot of a lava flow from The Big Island, for example, the rock is supposed to be dark...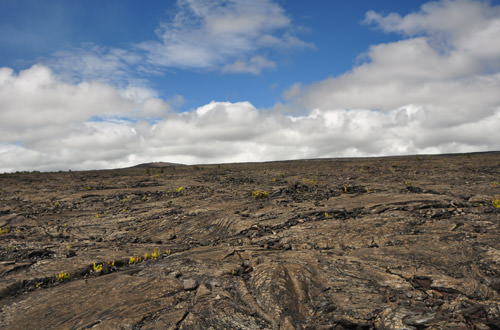 But using HDR, you end up with something that has lots of detail, but no longer looks like lava...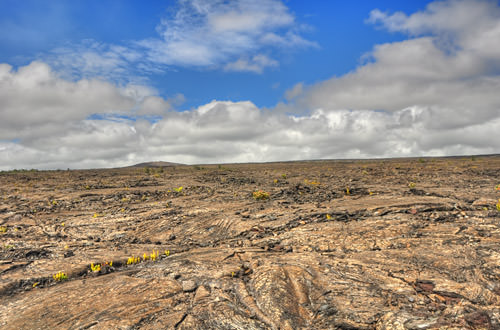 Sometimes using HDR can ruin a shot. This photo of a Banyan Tree has a kind of spooky vibe to it, even though I'm in broad daylight...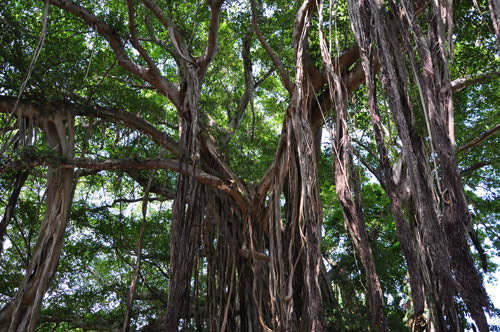 Take three different exposures and run it as an HDR photo and you end up with something completely different...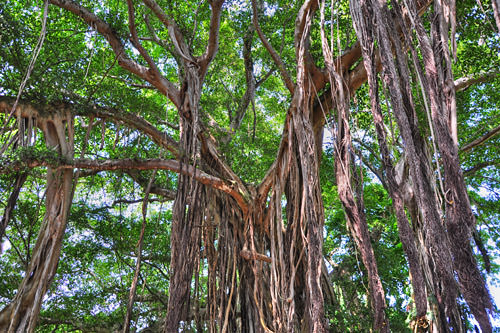 Yes, being able to see the freaky details in the tree is kind of nice, but the mood of the shot has been destroyed. Perhaps combining the above two photos would create a happy balance, but sometimes I think HDR is best avoided.
While I don't see myself using High Dynamic Range very often, I do think it has interesting possibilities for some situations and opens up an entirely new level of creativity for photographers. With practice, I'm hoping I can get better at knowing when to use it... but even more importantly, when not to use it... to keep my photography hobby interesting and fun.
If you've got some time to kill, you can download a free demo of Photomatix (the HDR software I use) and be good to go. Then all you need is a steady hand (or a tripod) along with a camera that can do exposure bracketing (or, you could try setting the different exposures manually, but you'd have to be very careful not to move the camera in-between shots!). You need a minimum of three exposures to make a decent HDR image, but I've found that five exposures works best.
Now if only I could afford a new lens... I've long been wanting to try deep macro photography...