My flight into Munich was delayed a half hour, which was a problem since my layover there was only 40 minutes. Fortunately, I was in the front of the plane and could sprint to the gate, where I was shocked to see a couple hundred people boarding my flight to Mallorca. Since this is the off-season I was expecting a tiny commuter flight, but instead got a large plane which was filled to capacity. It made no sense to me until we landed, at which time I saw dozens upon dozens of Air Berlin planes on the ground. Apparently, this is a major hub for the airline, and only a tiny fraction of the people onboard had Palma de Mallorca as their final destination.
The reason I'm in the city is to visit the new Hard Rock Cafe that opened up here a short while ago. It's a fairly nice property with a primo location along the Paseo Maritimo, which is a long walkway along the harbor...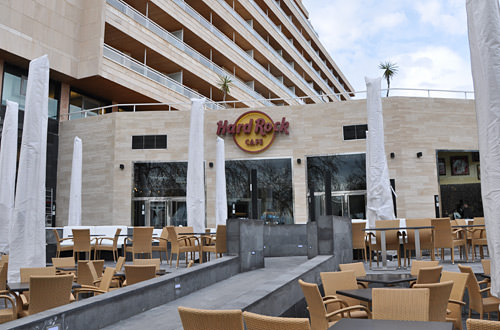 What sets this Hard Rock apart from the norm is the massive deck out front, which spans three levels and can seat three hundred people. In the summer when all the umbrellas are open, I doubt you could even see the cafe...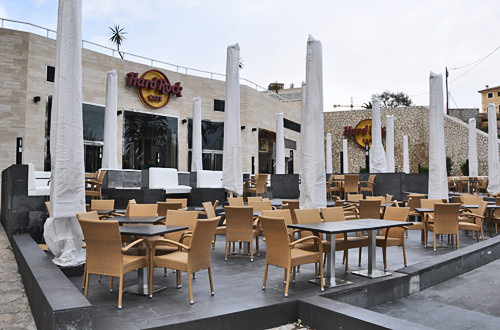 I knew the cathedral would be closed by the time I got there, but wanted to visit anyway so I could take some photos. It's supposed to rain tomorrow, and I wanted to be sure I'd have some nice shots of it. Unfortunately, it's not easy to get any nice shots, because the structure is massively huge and in a confined space. There's simply no way of getting enough distance to fit it in the camera (and I've got a fairly wide lens to work with)...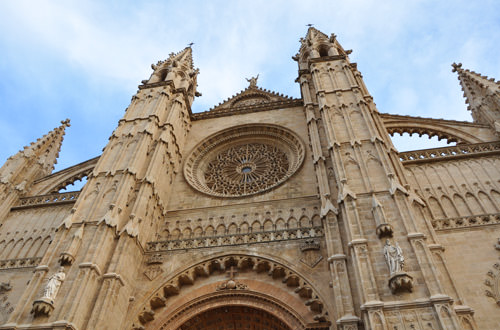 About the best you can do I shoot it from the side, which isn't as interesting as the front, but at least you can fit it in the frame...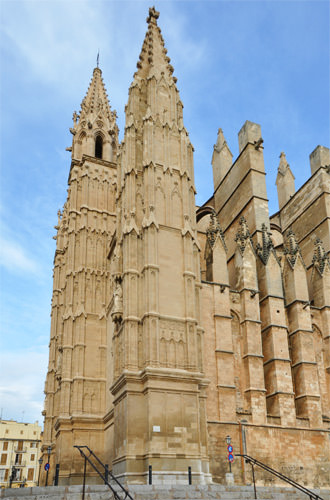 The detail in the structure is amazing, and I'd imagine you could easily spend half your day studying all the carvings that grace the exterior...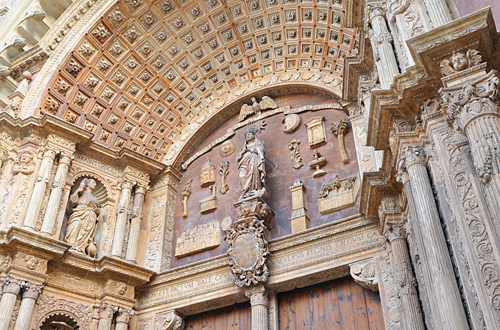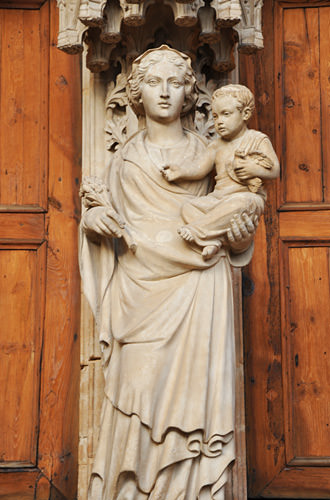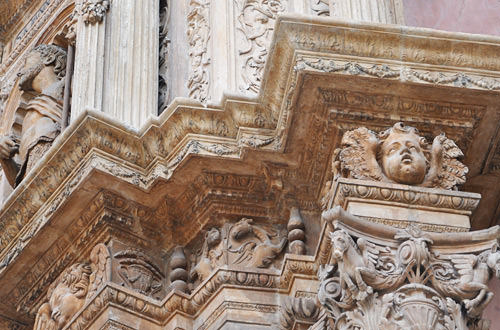 Since I had about an hour before it started getting dark, I decided to explore some of the twisty little roads that branch off into the city. How people drive on streets barely wider than their car is beyond me, but there are cars zipping around everywhere, so the locals apparently manage it just fine...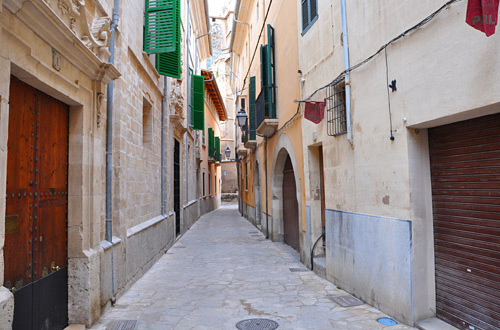 If you look up, you're treated to some amazing artwork on the buildings. But the streets are so narrow that the only way you could really see it would be to look out a neighboring building. Somehow I doubt the locals would appreciate me knocking on doors and asking if I can look out their windows, so I just did the best I could by flattening myself against walls and ducking into doorways...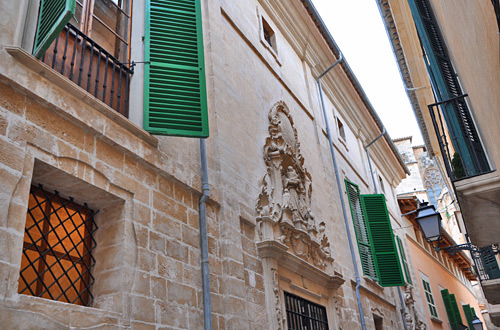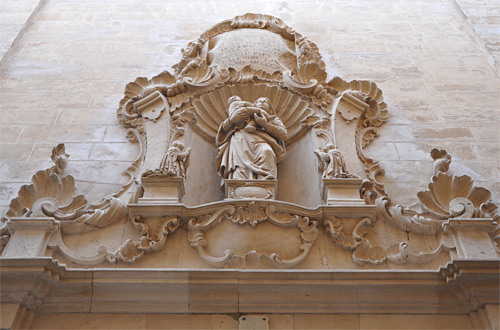 Since I'm in Spain, I decided to have dinner at a tapas bar, but stopped at McDonalds for something to drink. The advertising campaign here seems to center around their burgers being made from 100% cow, which has me wondering how the others burgers here are made...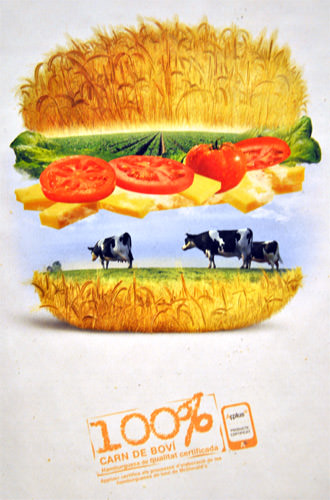 And thus ends my first day in beautiful Palma...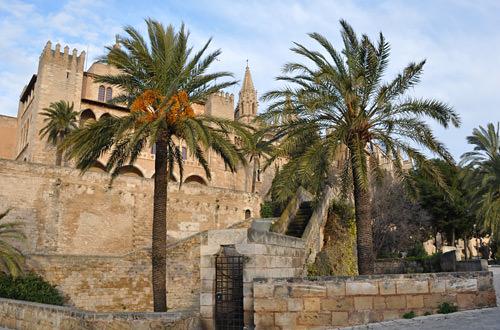 Tomorrow will be spent running myself ragged playing tourist. I can hardly wait.