Posted on December 6th, 2018

It's Jake and Jenny's birthday today! And, miracle of miracles, I'm actually here for once. Last year I was in Antarctica. The year before that I was flying to Maine. Today I was supposed to be in Maine, but got to fly home early.
Since Jake and Jenny were feral rescues, I'm not quite sure how the Human Society came up with their birth date. Maybe the person who found them saw when they were born? I dunno. But December 6th is what's on their adoption papers, so that's what it's been.
It doesn't seem like it's been three years.
But since 3 cat years is about 30 in human years, maybe it seems longer to them? Next year they'll be 35 human years old. At this rate they'll be older than me in 2023!
Jenny spent her birthday terrorizing her brother.
Jake spent his birthday chasing after his sister for terrorizing him.
Typical Jenny. She sneaks up behind Jake and waits...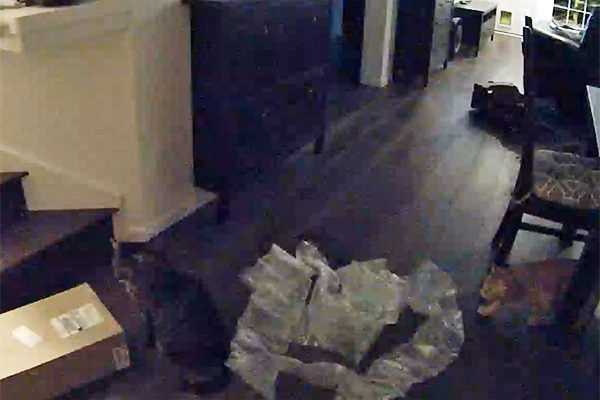 Then when she's sure he hasn't heard her, she pounces...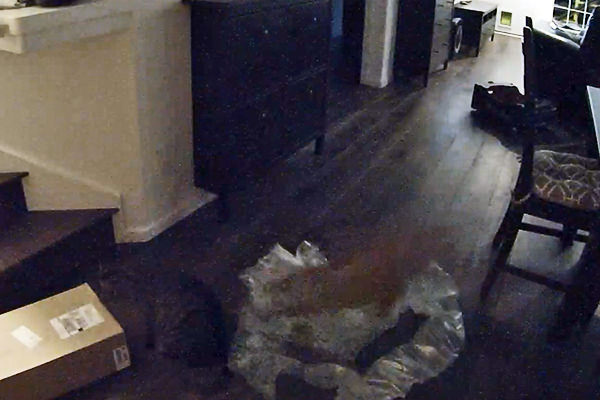 At which point Jake jumps four feet in the air...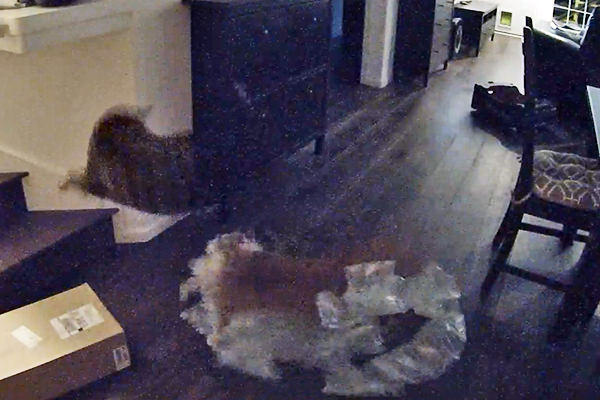 And a chase ensues.
You can watch the video below. It's pretty spectacular...
I don't know why Jenny feels the need to act this way toward her brother. Maybe it's because he's always invading her sleeping space? I dunno. Sometimes she seems happy to have the company...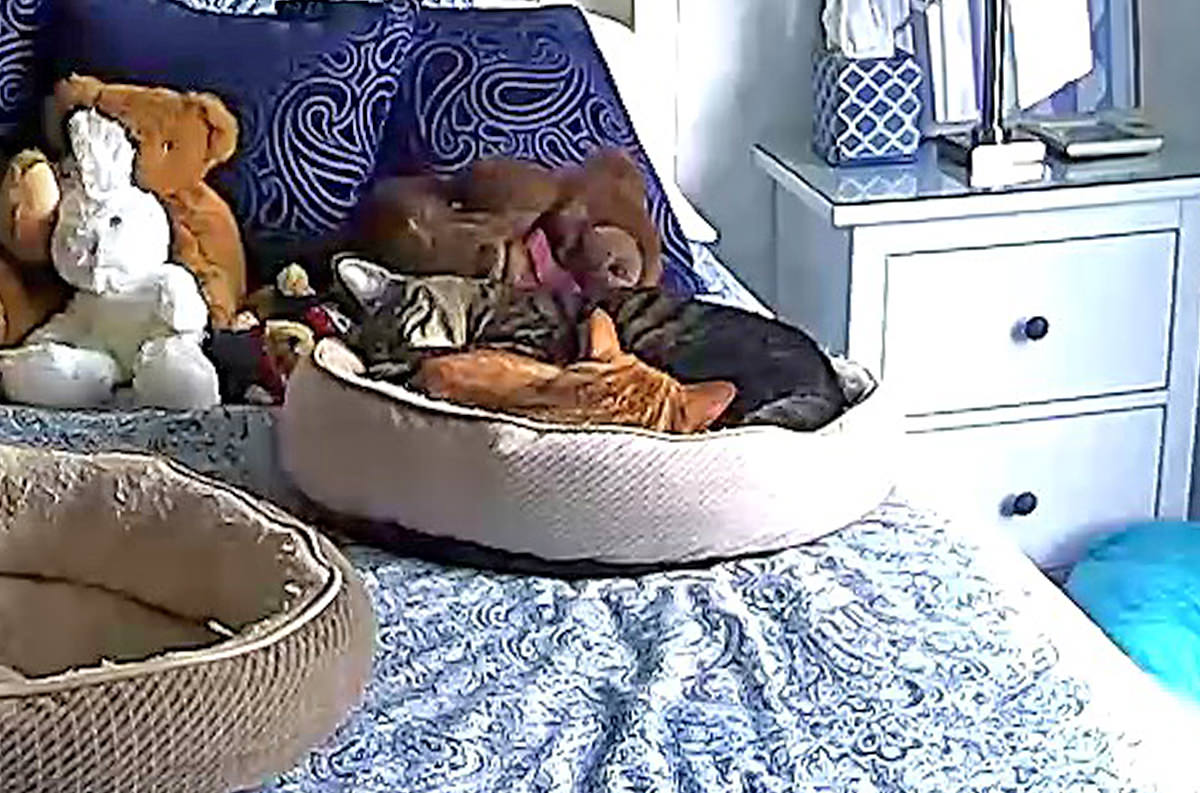 And so... happy birthday, cats!
Adopting you both is still one of the best decisions I've ever made!
Posted on July 10th, 2018

Jenny went from a kitten who would never let me touch her to a cat who wants to be petted all day long. She's still terrified of other people, but loves to hang out with me.
What's great about Jenny is that she will absolutely let me know exactly where and how she wants to be petted, and will contort herself into a pretzel to make it happen. And if I am petting her wrong or in a way she doesn't like, she'll paw at me or kick at me to let me know. There have been times she'll paw at me or kick at me because I'm not looking at her as I pet her. The little diva wants my full attention and not some half-assed distracted petting.
Most days now she will clean up after breakfast then run upstairs to hang with me while I'm working in bed. I don't get as much done when I'm working one-handed, but I don't mind because it's a nice way to start my day.
Every once in a while her purring will stop as I'm petting her and I know that she's fallen asleep...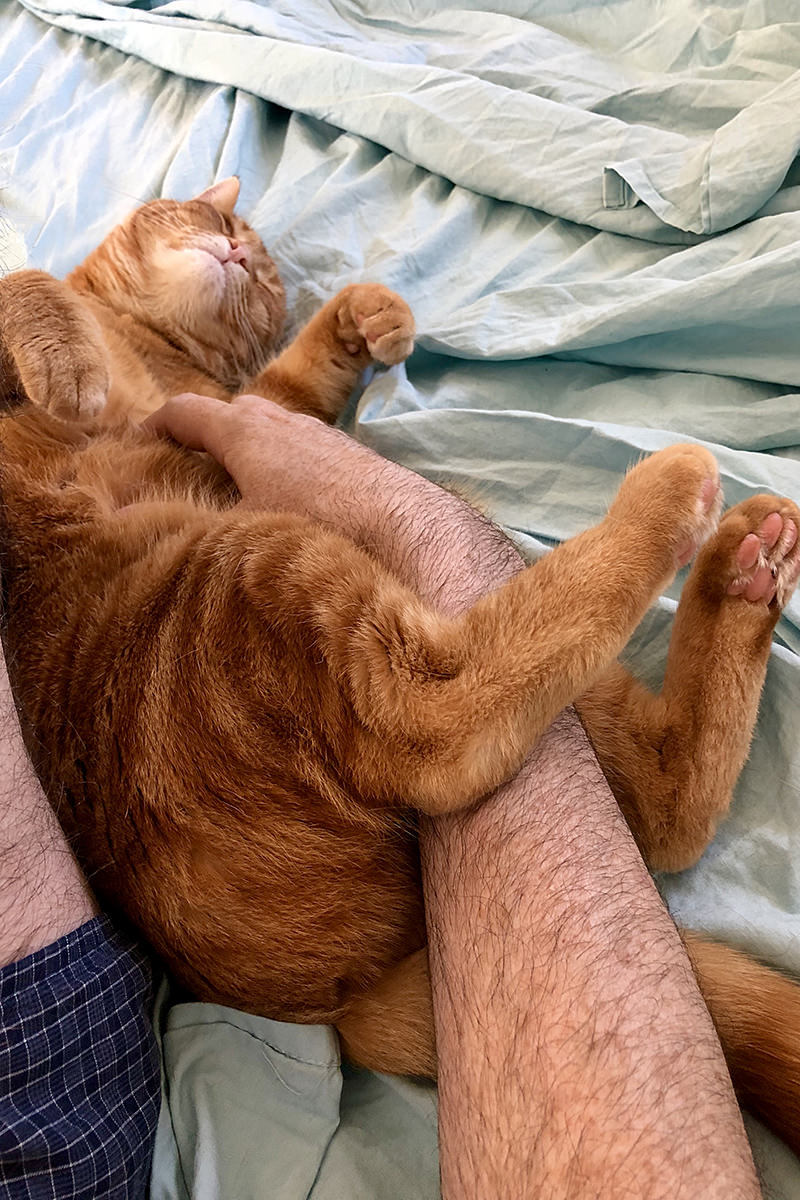 This morning she fell asleep on my foot, which means I can't get up. Sure I could waker her and try to explain that I have to go into the office or else I can't earn money for her food, shelter, and toys... but something tells me she won't be having it.
And so I guess I'm late for work today.
I can always make money putting cat videos on YouTube, right?
Posted on March 29th, 2017

Jenny?
Can I have your attention please?
Are you listening to me, Jenny?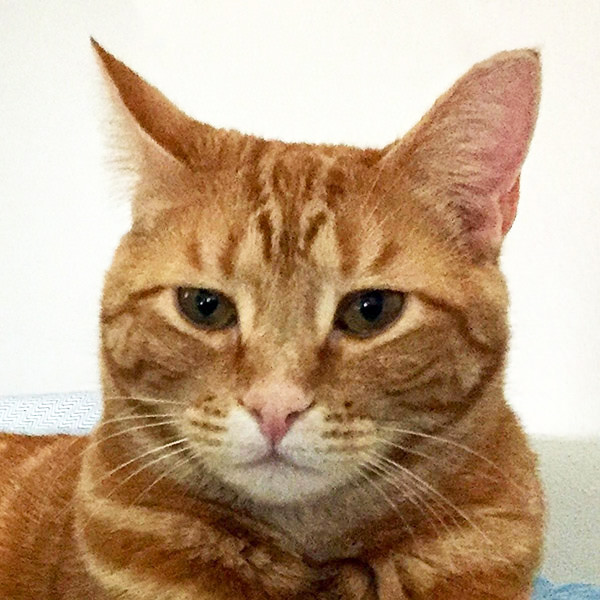 Every morning you bring me a tribute in exchange for my feeding you. It's unnecessary, but I like to encourage this kind of thinking.
Over the past year, you've really put your heart into the task, and I want you to know how much that's appreciated. Hauling a bunch of toys upstairs every day in an effort to please me is dedication you should be proud of, right?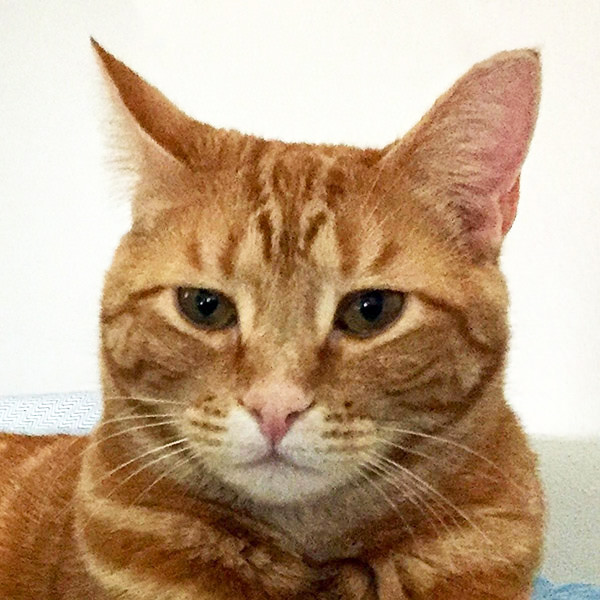 But lately I've noticed a decline in the quality of your morning tribute, and I'm a bit disappointed in you.
Did you hear me, Jenny? I'm disappointed.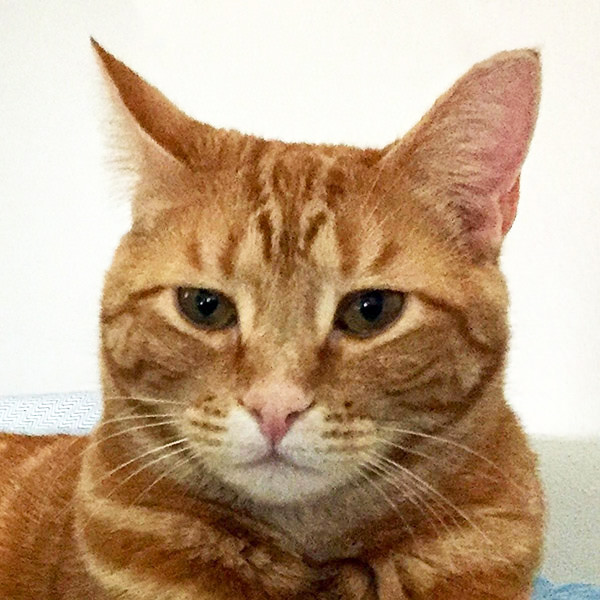 I mean, look at what you brought this morning! Just one tired old toy, a ratty tan mouse, and that's it...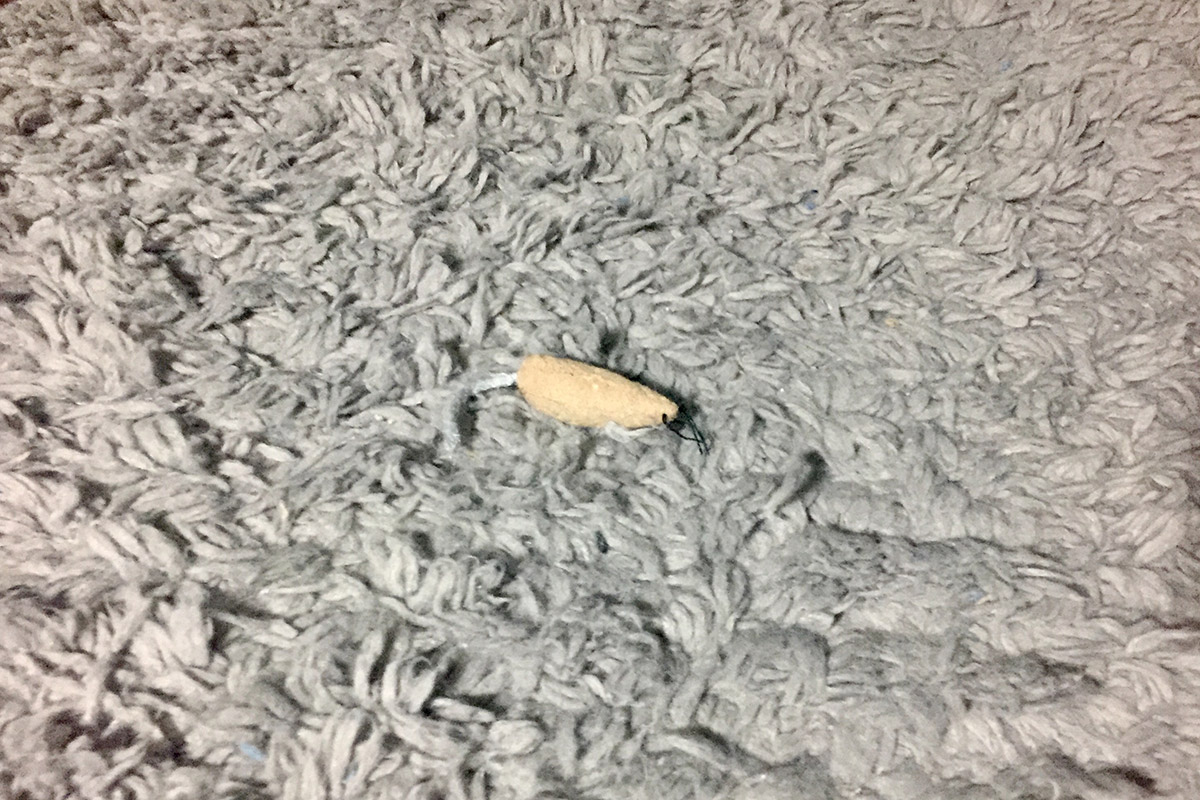 Sad! You're not a slacker, so why are you acting like one? You're better than this! If you're going to do something, don't you think you should give it your best effort?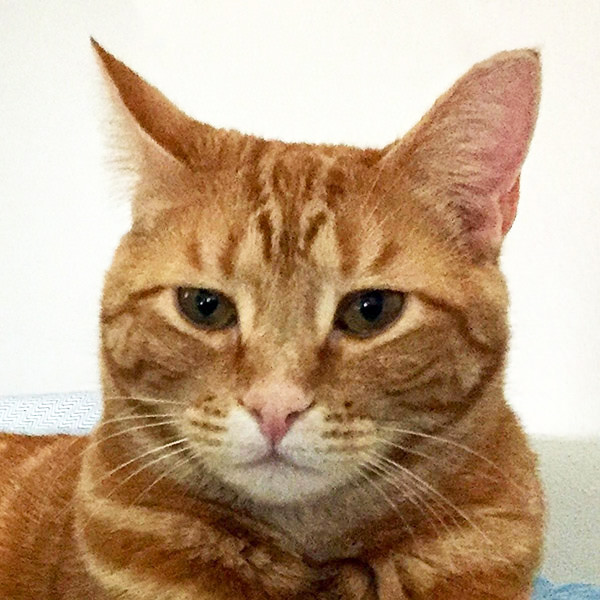 Me too!
Are we agreed that you're going to step up your game? That you're going to take a little less time sleeping, eating, and pooping... and a little more time improving the quality of your work?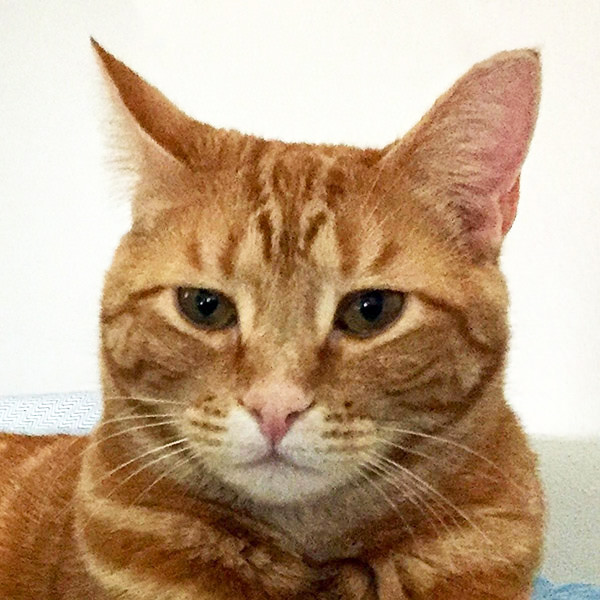 Alrighty then, I'm glad to hear it!
Good talk, Jenny. Good talk.
Posted on February 16th, 2016

I probably should have waited until the renovations on my new place were complete before adopting, but there are some things that can't wait.
Say hello to Jenny (orange) and Jake (grey)...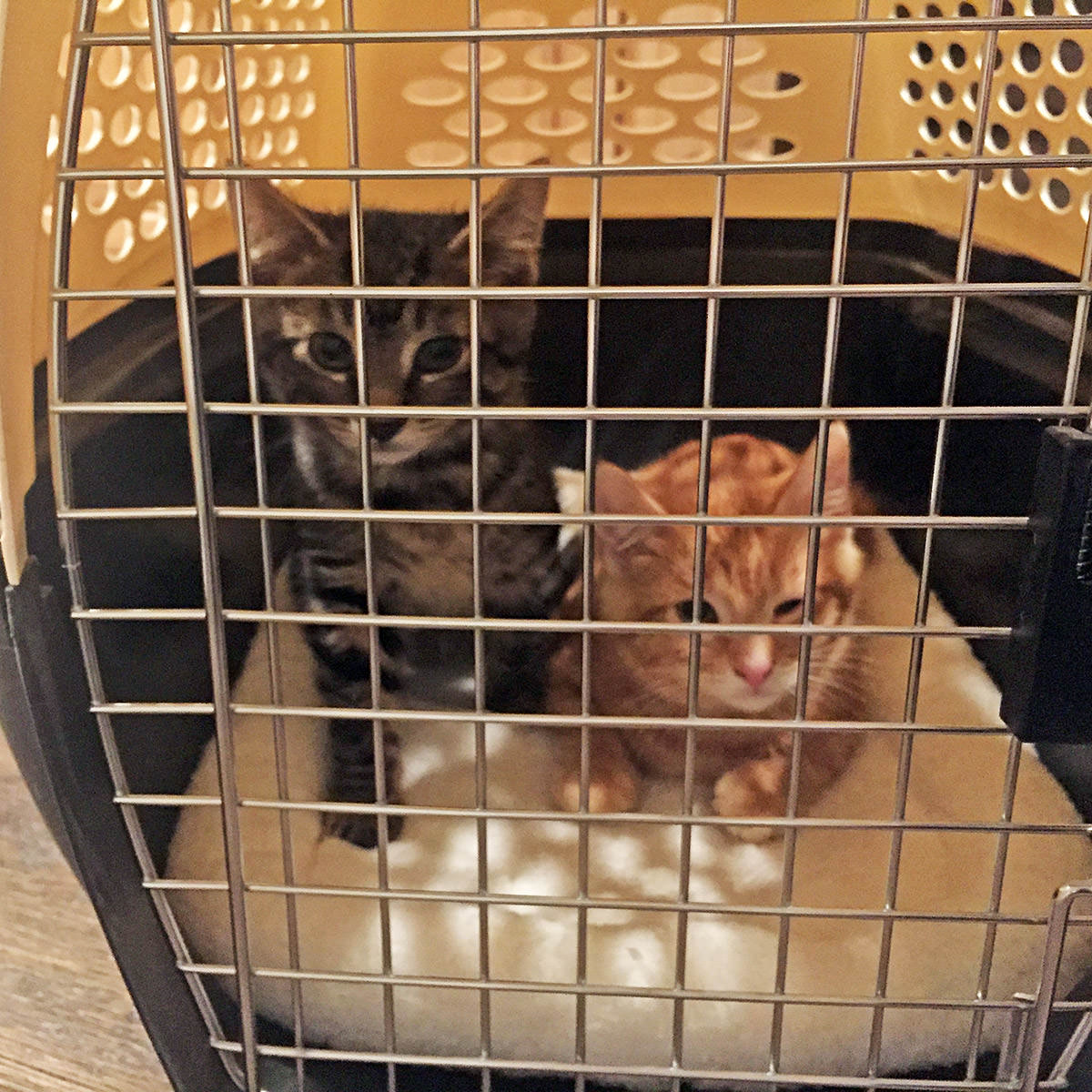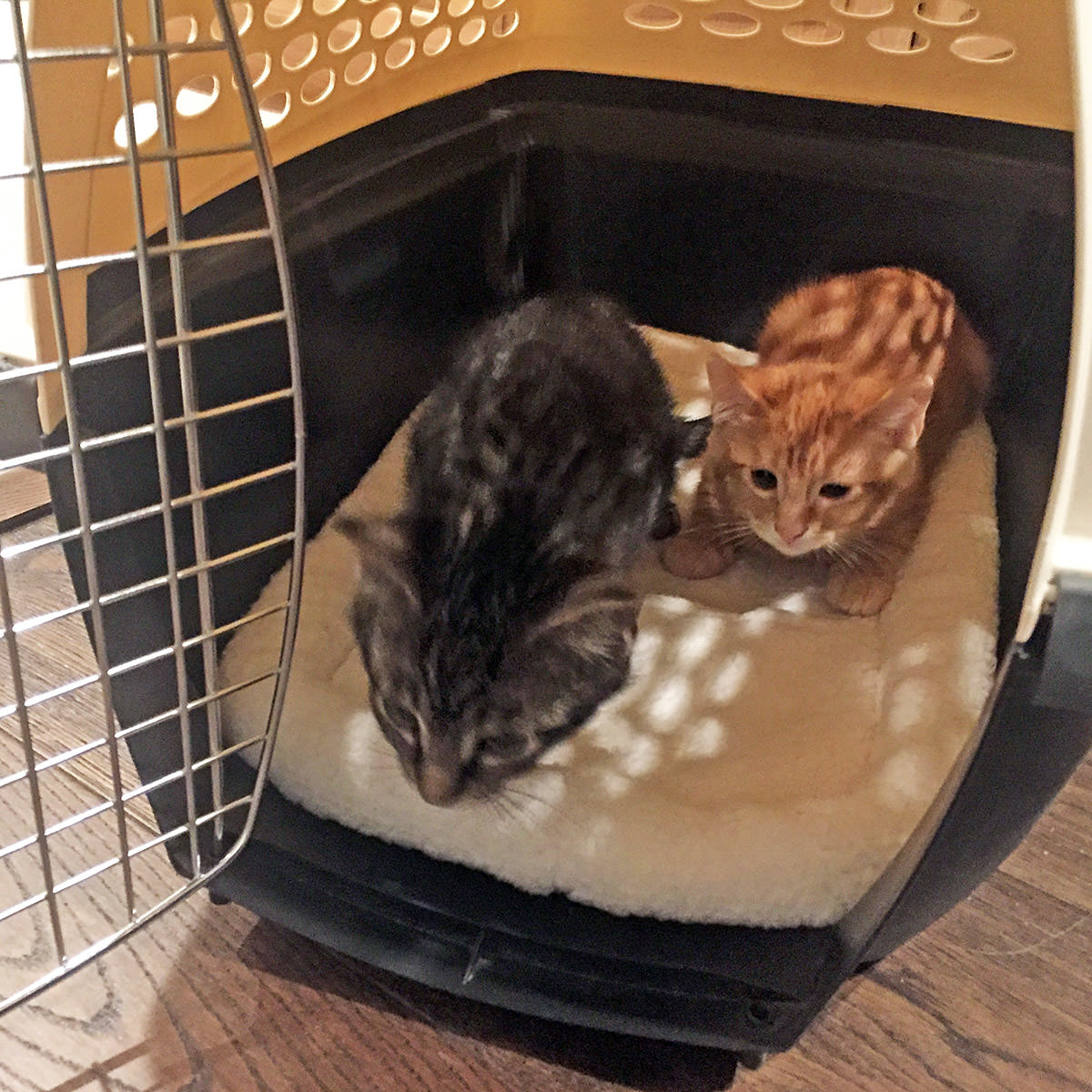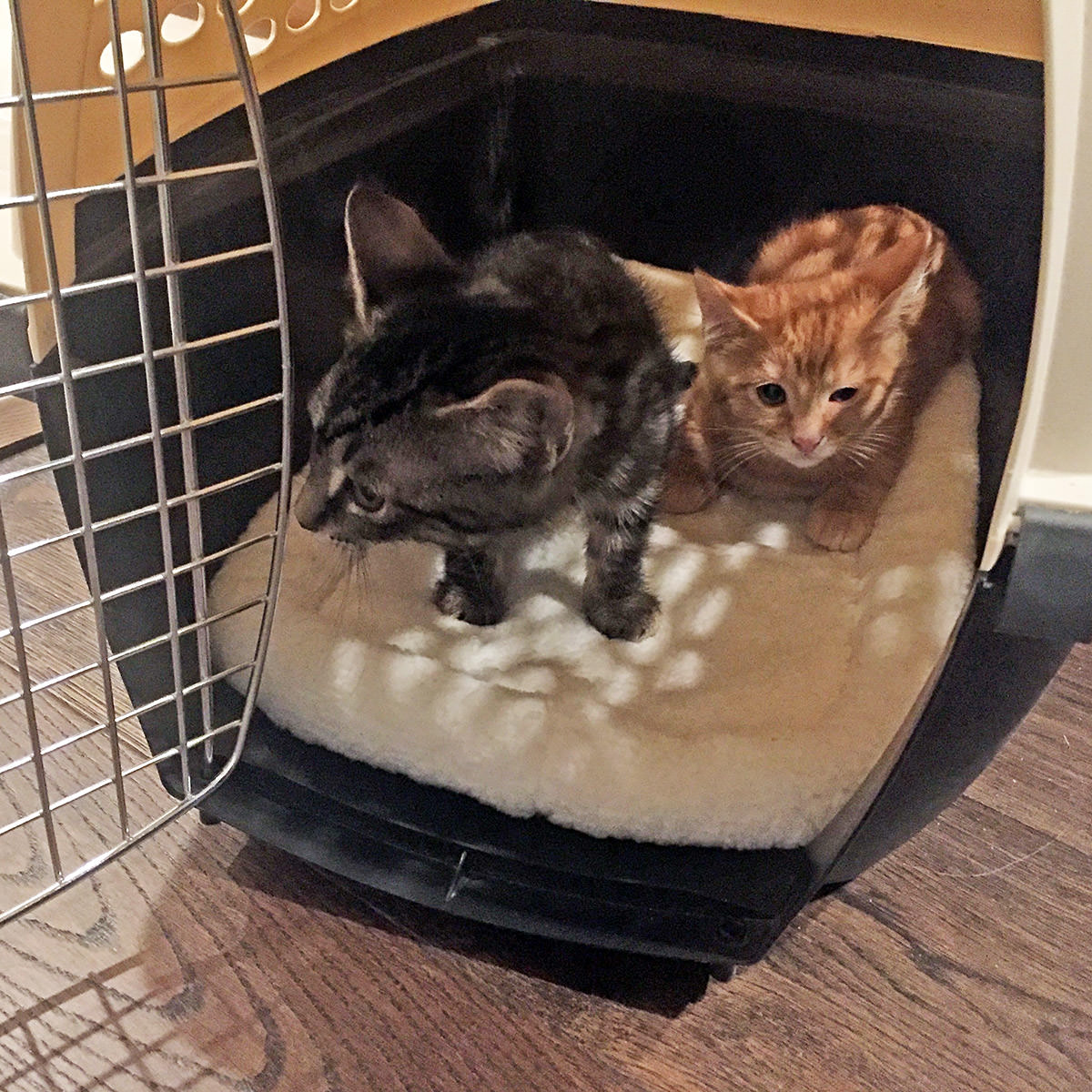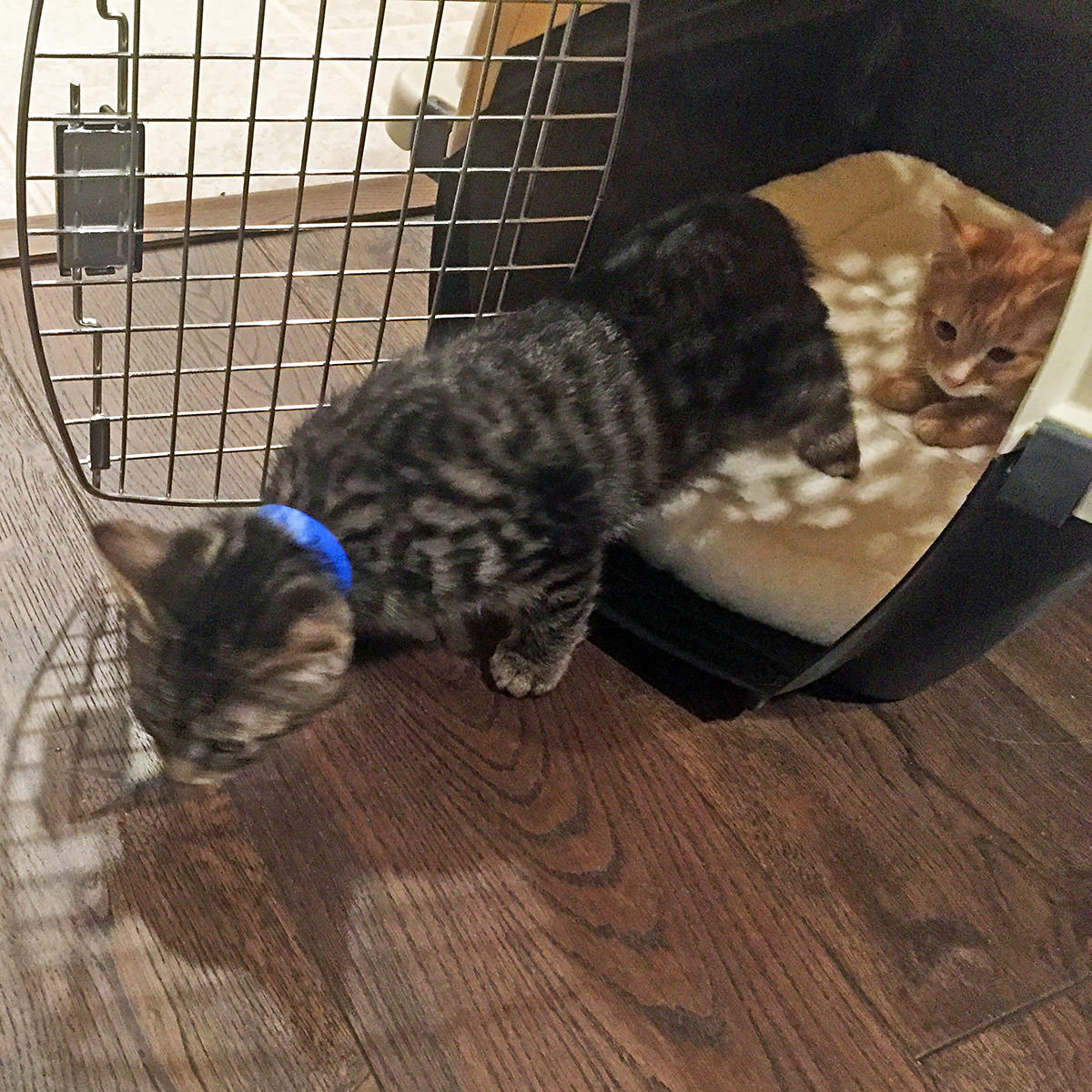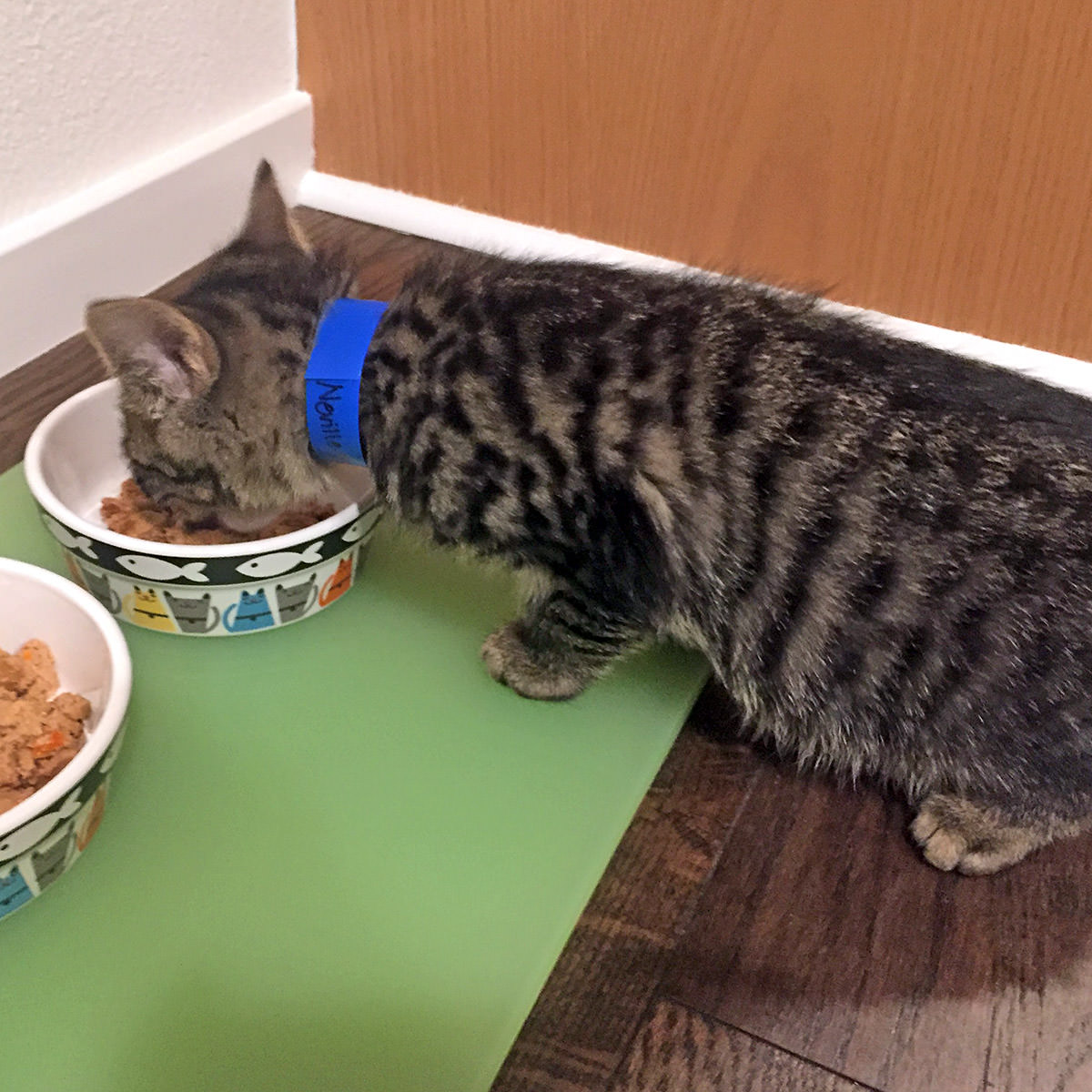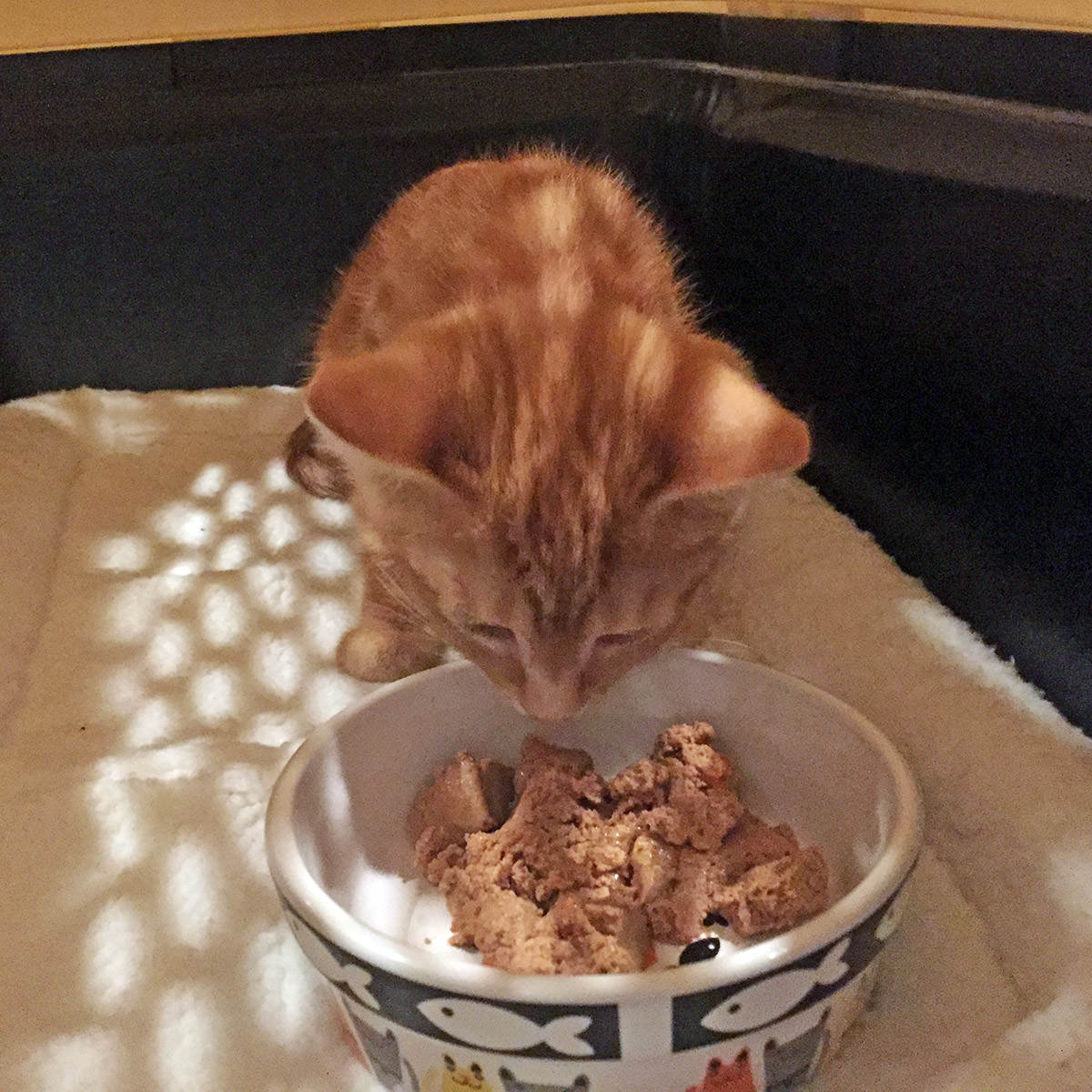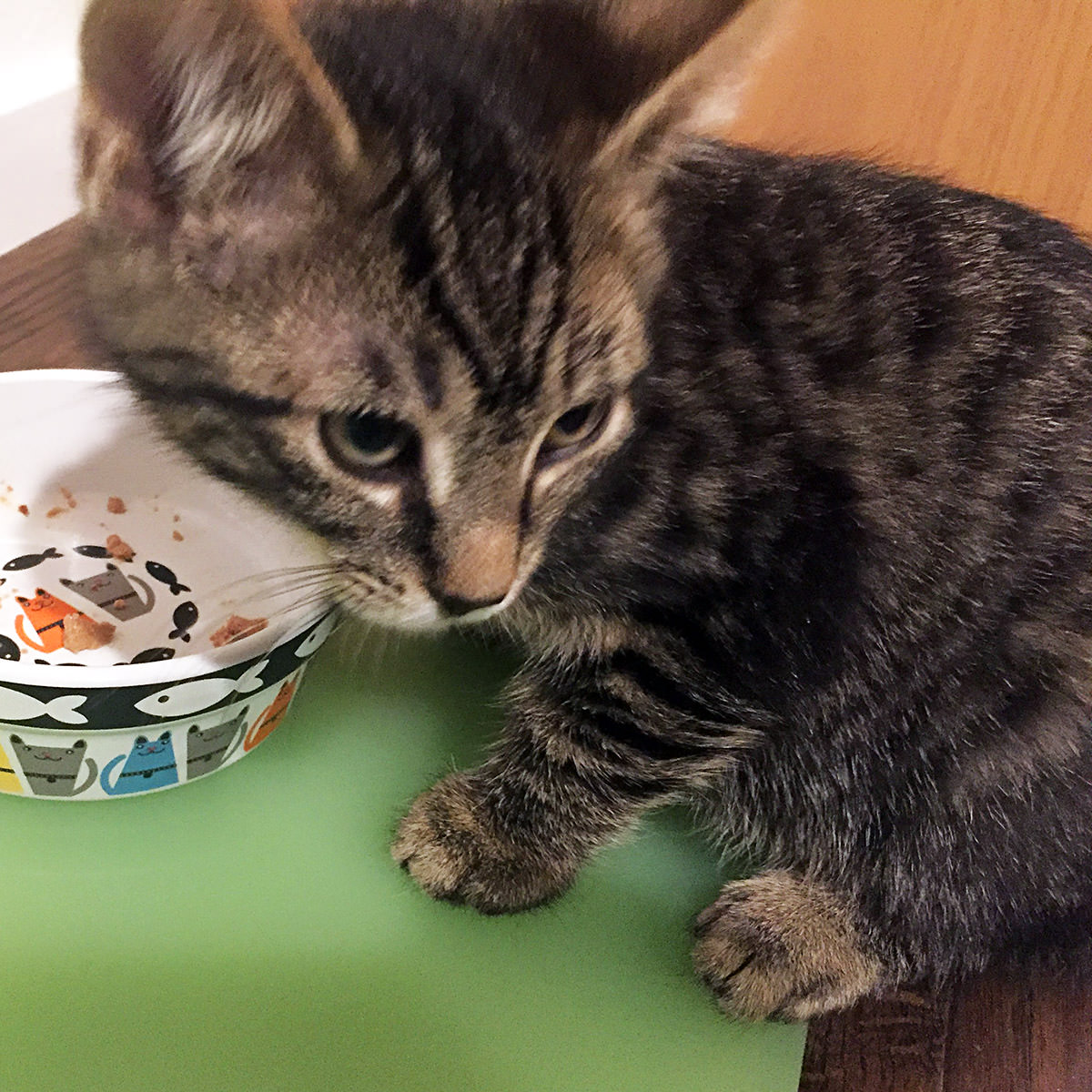 They just got out of surgery to be fixed, so they're a little groggy and ruffled (especially poor Jenny... getting spayed is no picnic)... but still totally adorable.
Posted on May 25th, 2010

The highlight of my day was watching Jenny eat chocolate-covered bugs.
I would have totally eaten chocolate-covered bugs too, but I'm a vegetarian.*
*Honestly, if I wasn't a vegetarian, I would have been yumming those bugs right up! Crickets? Mealworms? Grasshoppers? Bring 'em on! This has absolutely nothing to do with me being afraid of insects or wimping out. Not even a little bit.** I could totally go Survivorman on some bugs!
**Okay, maybe a little bit.*** This is all about putting bugs in your mouth and chewing them up, after all.
***Or a lot. One of those two.